How To Fix BAD POOL HEADER Error?
How To Fix BAD POOL HEADER Blue Screen Of Death Error
The BAD POOL HEADER error occurs on a Blue Screen of Death (BSOD), an error (or error code) that appears when Windows encounters a critical problem from which it cannot recover. A simple restart is often enough to eliminate the BSOD, but this problem should not be ignored. When a BSOD occurs, the Windows operating system creates a 'minidump' file that contains specific information about the error. Displaying this information requires advanced knowledge as detailed in this article.
A BAD POOL HEADER issue is a problem related to Windows memory allocation, however, the error can also occur due to other issues. RAM problems are usually the cause of the error, but problems with device divers, bad sectors or other disk write issues are also know to be common reasons. Fixing the BAD POOL HEADER error might require you to run the memory diagnostics tool, disable Fast Startup feature, update drivers, temporarily disable installed third-party antivirus software, or other actions. In this article, we describe the most common possible fixes to address this error.
NOTE: If BAD POOL HEADER prevents you from starting Windows, you need to boot Windows into Safe Mode with Networking. Read this guide and use the "Interrupt Windows Boot Process" method. Then start Windows in Safe Mode with Networking from there.

Table of Contents:
Temporarily Disable Your Antivirus
If you recently installed antivirus software, it is possible that this is causing this BAD POOL HEADER error - many users have reported that temporarily disabling (or uninstalling) their antivirus software fixed the problem. We recommend that you try this method even if you have been using your antivirus software for some time. If this solves the problem, contact the antivirus software developers and ask them if they can prevent their software from causing the BAD POOL HEADER error. Read this guide if you are not sure how to disable your antivirus software. The article contains detailed instruction on how to disable some of the most popular antivirus programs.
Disconnect External Devices
Disconnecting external devices might fix the BAD POOL HEADER error. Connected external devices/peripherals might be interfering with the operating system. Disconnect all peripherals and external devices, and leave only the mouse and keyboard connected. Then restart the computer. Check if you still receive the BAD POOL HEADER error. If the problem is resolved, one of the peripherals or external devices might be damaged or faulty, thus causing the problem. In this case, replace the peripheral or external device.
Run Windows Memory Diagnostic Tool
If there are problems with RAM (Random Access Memory), run the Windows Memory Diagnostic, a memory test tool that is comprehensive and easy to use. To launch it, type "windows memory diagnostic" or "mdsched" in Search and click the "Windows Memory Diagnostic" result.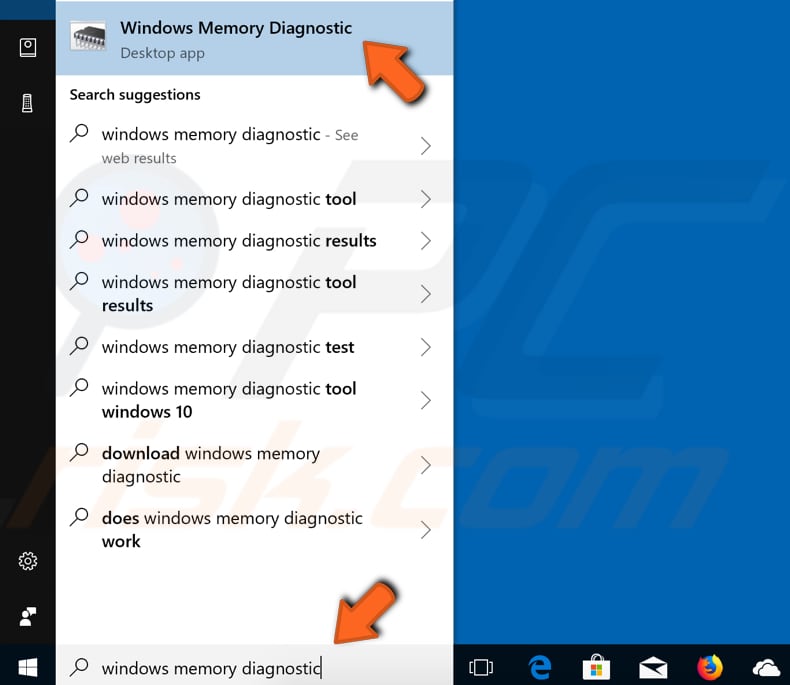 To run diagnostics, restart the computer. You will be asked if you want to restart now or to run it the next time you start the computer. When you restart the computer, Windows Memory Diagnostic Tool will start automatically. The testing process and results are displayed on the screen.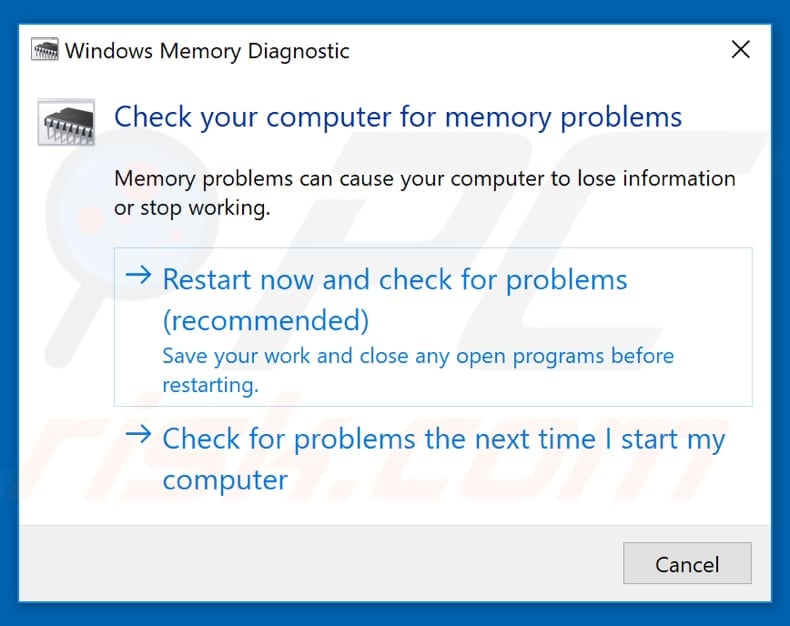 Disable Fast Startup
Fast startup is a useful Windows 10 (and also Windows 8) feature that provides faster boot times on startup. Many people are unaware of this feature, whilst some people disable it immediately when they receive a new computer with the Windows operating system. With the fast startup feature enabled, shutting down the computer might seem like you are completely shutting it down, but this is not entirely true, since it moves into a state between hibernation and shutdown. Leaving fast startup enabled should not harm the PC, since it is a Windows feature, but this could be the reason for the BAD POOL HEADER error. To fix the problem, you could disable this feature. Go to Search and type "power". Click the "Choose power plan" result to open it.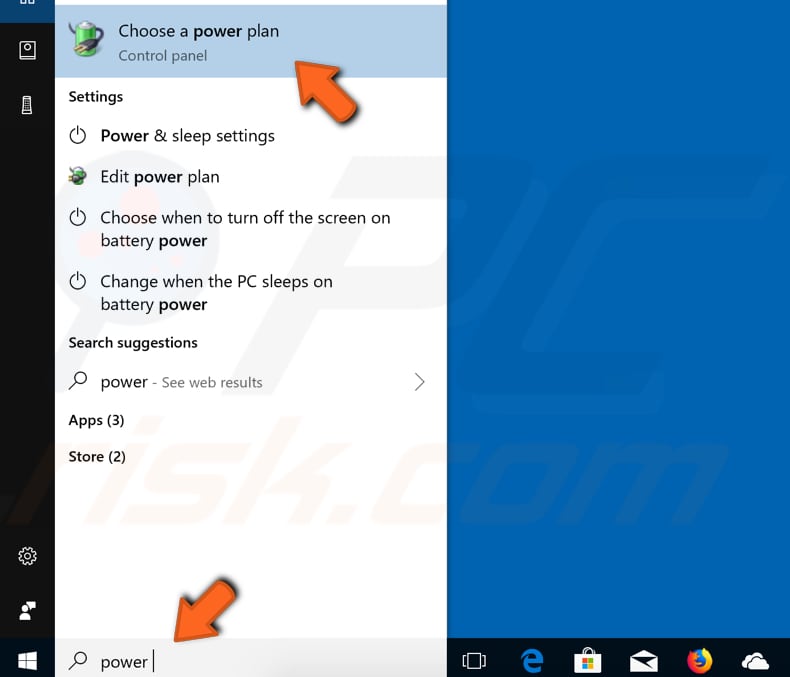 In the Power Options window, click "Choose what the power button do".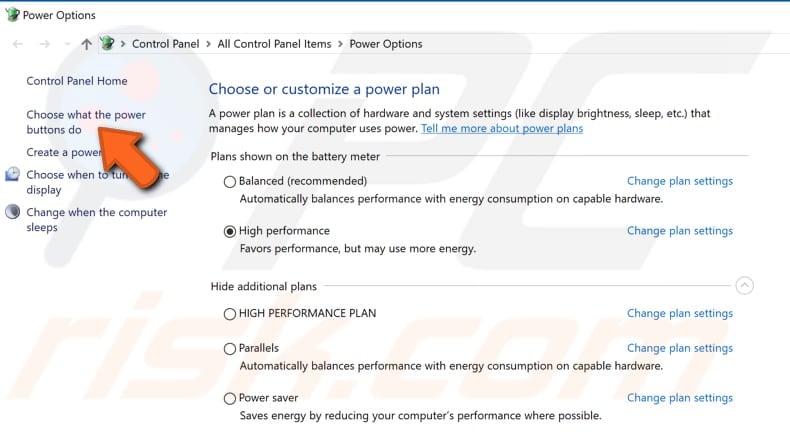 Click "Change settings that are currently unavailable" and then uncheck the "Turn on fast startup (recommended)" option (if it is enabled). Click "Save changes" to save the changes made and see if this fixes the BAD POOL HEADER error.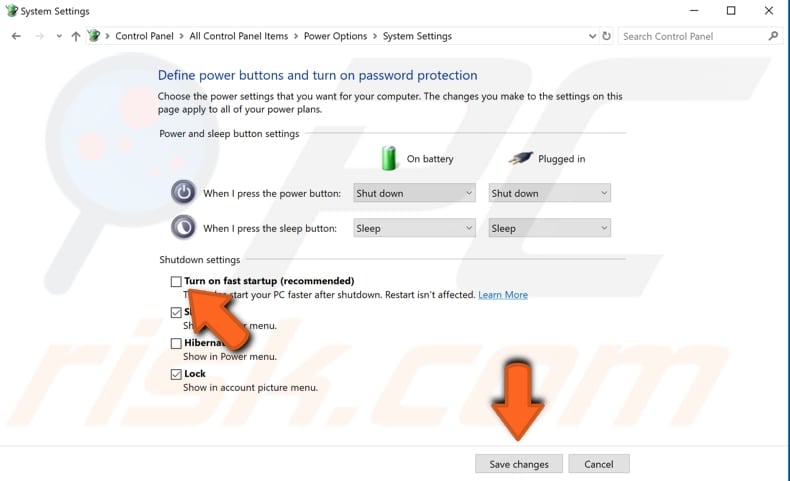 Update Your Drivers
A device driver is software that informs the operating system and other software how to interact with particular hardware. It is rather like a translator between software and hardware, since they often are created by different manufacturers, companies, or people. The driver facilitates smooth communication between hardware and software. In most cases, computers are unable to send and receive data correctly without drivers. If the appropriate driver is not installed, the device might not function properly (if at all) and deliver various blue screen of death errors, including BAD POOL HEADER. To update drivers, open Device Manager by right-clicking the Start button and selecting the "Device Manager" result from the contextual menu, or type "device manager" in Search and click the "Device Manager" result.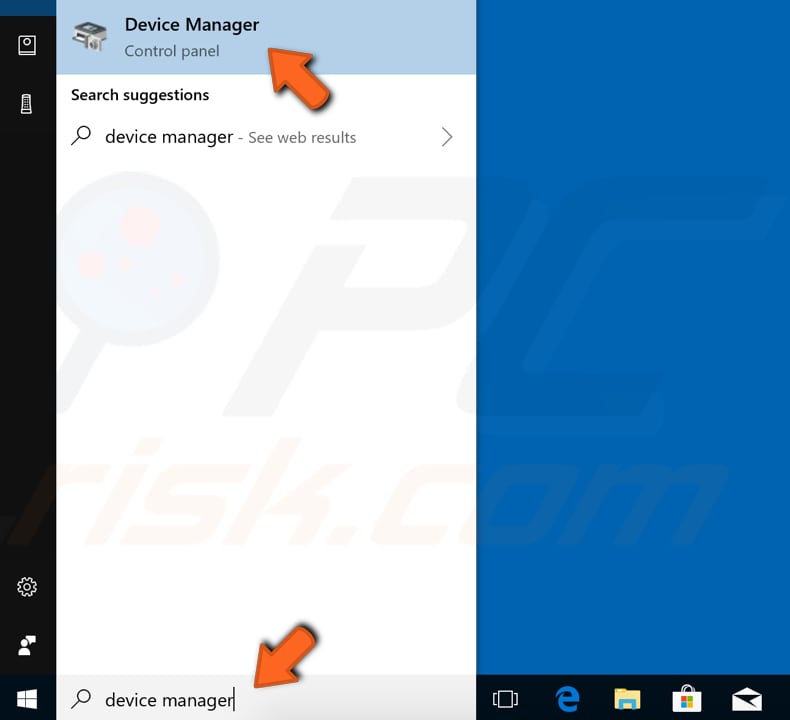 In Device Manager, you will see a list of devices connected to your computer. Since it is difficult to ascertain which driver is causing the problem, you will have to update them all, unless you have noticed particular circumstances under which BAD POOL HEADER occurred. For example, if the error occurs when you connect to the Internet, start with updating the Network adapter drivers. Right-click the device and select "Update driver" from the drop-down menu.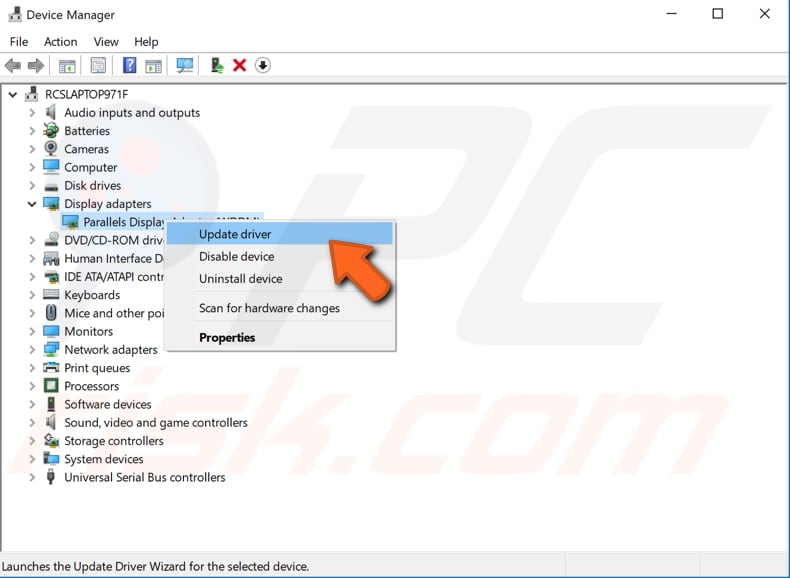 You will be asked if you want to search for updated driver software automatically or to browse your computer for driver software. If you select the first option, Windows will search the computer and Internet for latest driver software for the device. If you select the second option, you must locate and install drivers manually. Using this option requires having previously downloaded drivers on your computer or USB flash drive - this is a longer process, since you will have to download all the latest drivers for all the devices manually by visiting device manufacturers' official websites. We recommend you to select the first option and follow the instructions. Apply the steps to all devices.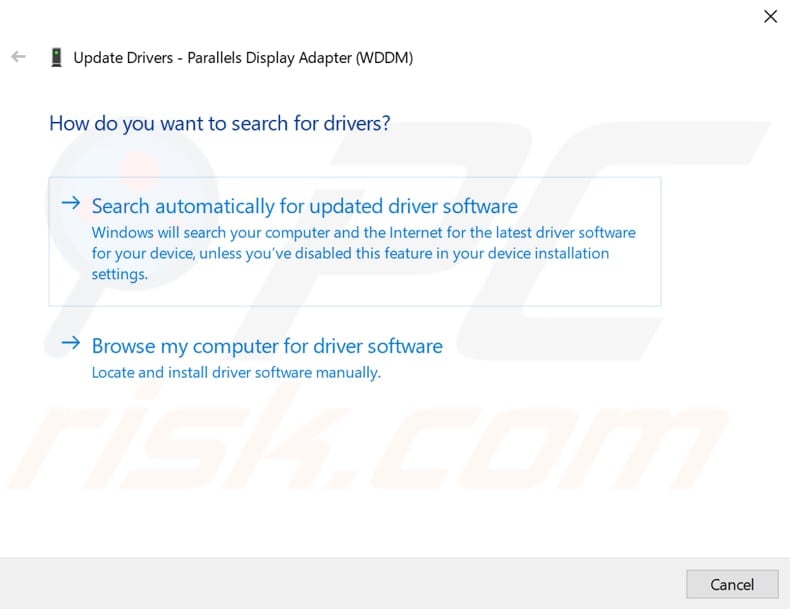 Snappy Driver Installer (SDI) is a powerful free driver updater tool for Windows that can store its entire collection of drivers offline. Having offline drivers gives Snappy Driver Installer the ability to have access to fast driver updates, even if there is no active Internet connection on your computer. Snappy Driver works with both 32-bit and 64-bit versions of Windows 10, Windows 8, Windows 7, Windows Vista, and also works with Windows XP. Drivers are downloaded through Snappy Driver Installer in 'driverpacks', which are simply collections (packs) of drivers for various hardware such as sound devices, video cards, network adapters, etc. It can also show duplicate drivers and invalid drivers. It separates the updates that require you to restart your computer so that they are easier to distinguish. You can download Snappy Driver Installer from here. Alternatively, look for other automated driver updaters online to update all drivers.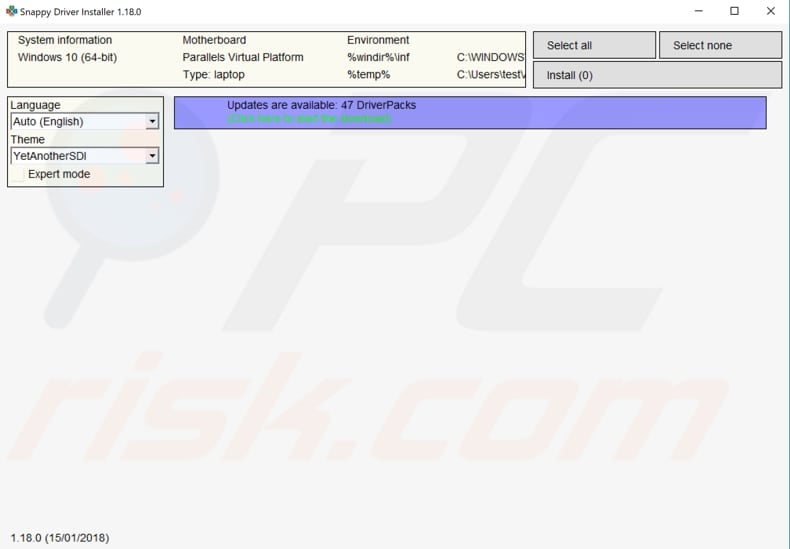 Perform A Clean Boot
You can also try to fix this problem by performing a clean boot of the Windows 10 operating system. A clean boot starts Windows by using a minimal set of drivers and startup programs. This helps to eliminate software conflicts that occur when you install a program or an update, or when you run a program in Windows. Therefore, you must disable all third-party applications and services to ascertain if any of these applications are causing the BAD POOL HEADER error. To perform a clean boot, type "system configuration" in Search and open the System Configuration desktop app. Another way to access System Configuration is to type "run" in Search, open it, type "msconfig", and then click OK to run it.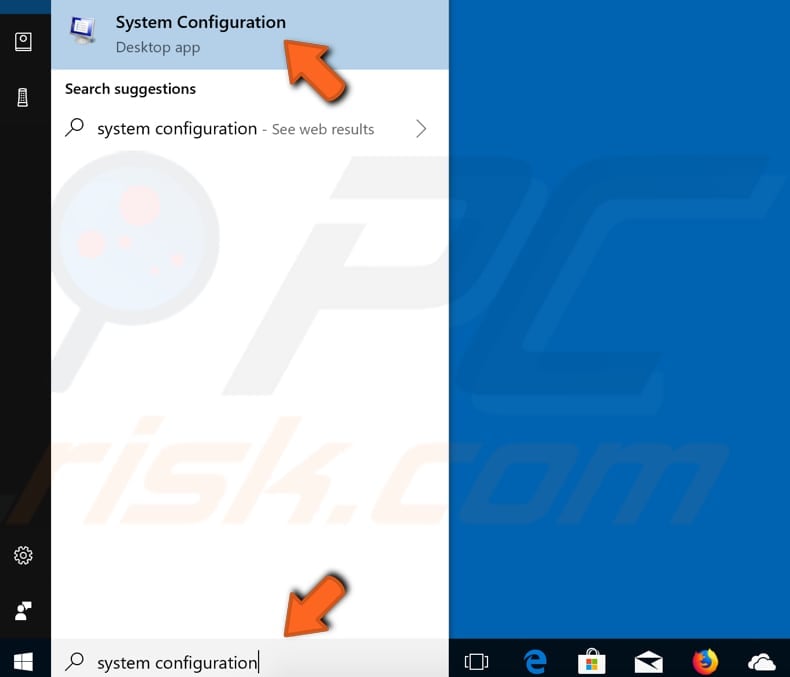 When System Configuration is opened, select "Selective startup" so you can make changes and unmark "Load startup items".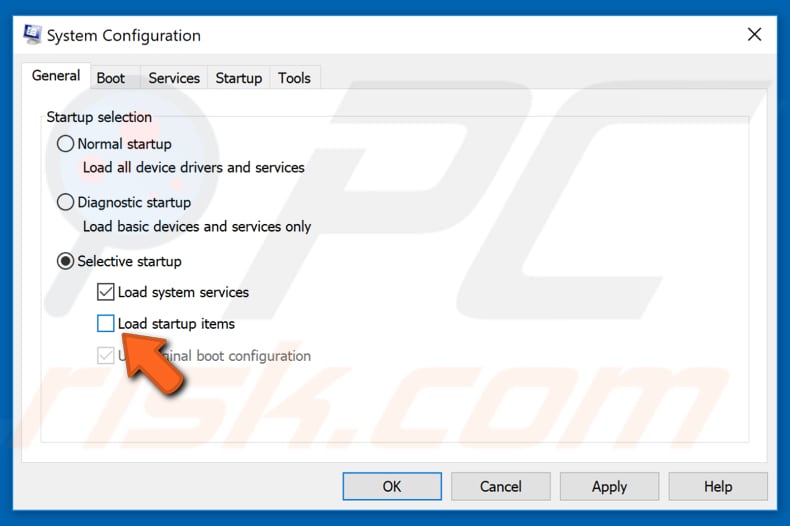 Then, go to the "Services" tab and mark the "Hide all Microsoft services" checkbox. This will hide Microsoft apps and services (because we need to disable only third-party applications). In our example, only two services remain. Click "Disable all".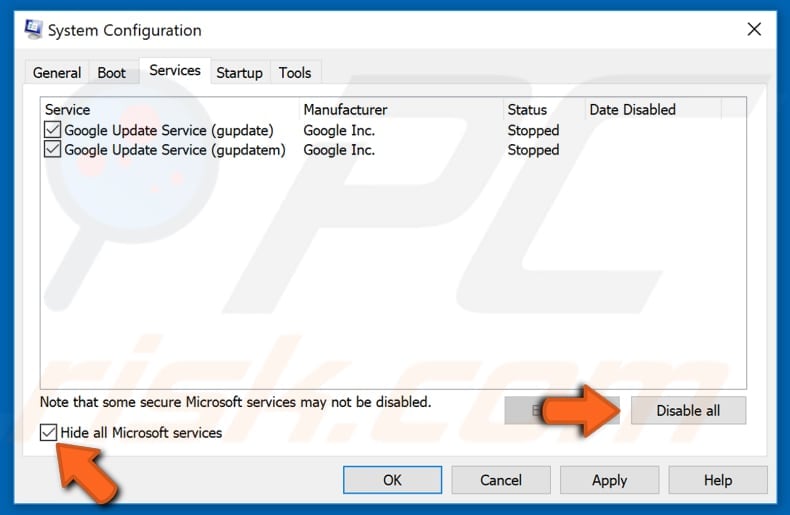 Click "Apply" and "OK" to save the changes and exit the System Configuration window. It will inform you that you need to restart the computer to apply the changes. Choose if you want to restart now or manually later.

If this fixes the problem, you know that one of the installed third-party programs is causing the problem. Finding which particular program is causing BAD POOL HEADER could be a long process, since you must disable the programs one by one. Additionally, if you wish to boot Windows normally, you will have to undo the changes to enable a Normal startup, rather that Selective startup in System Configuration.
Check Your RAM
As mentioned in our introduction, the BAD POOL HEADER error can be caused by problems with Random Access Memory (RAM). It is possible that the RAM chip is not connected properly or the slot (or chip) is dusty. If you know how to detach the RAM and then reconnect it, we recommend that you try this. Remove the RAM chip, ensure it is not dusty, and return it. Do not do this when your computer is turned on. When you have finished, turn the computer back on and see if you still receive the BAD POOL HEADER error.
Restore Your System Using Restore Points
Finally, we would recommend you run System Restore using restore points. A restore point is a collection of important system files stored by System Restore on a given date and time. System Restore reverts everything to a saved restore point, but first, you must have one recorded. If a restore point does not exist on your computer, System Restore has nothing to revert to. To use this tool, you must have created restore points. With a created restore point, this feature will bring your system back to the previous working state, without affecting your files and data. If you have any system restore points that were created before the BAD POOL HEADER error started to occur, you might be able to fix it by simply restoring your system to a previous state. To run System Restore, press the Windows Key + R and type "rstrui.exe". In the Run dialog box, press Enter or click "OK". Another way to open the Run dialog box is to right-click Start and select "Run" from the contextual menu.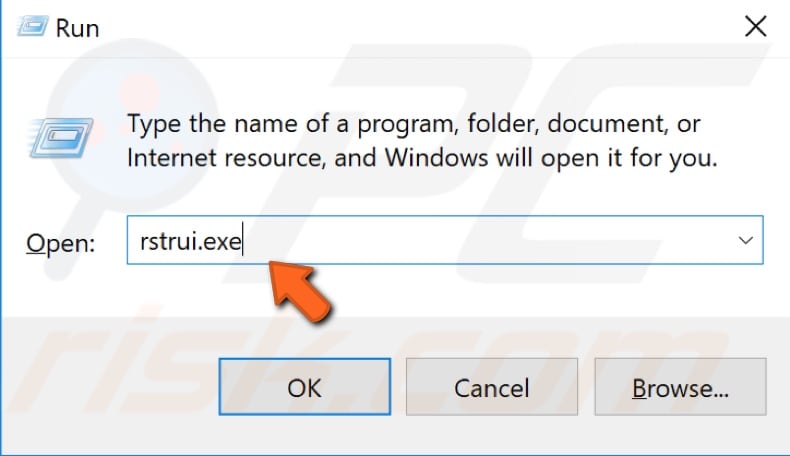 The System Restore introduction window will appear. Click "Next" to proceed.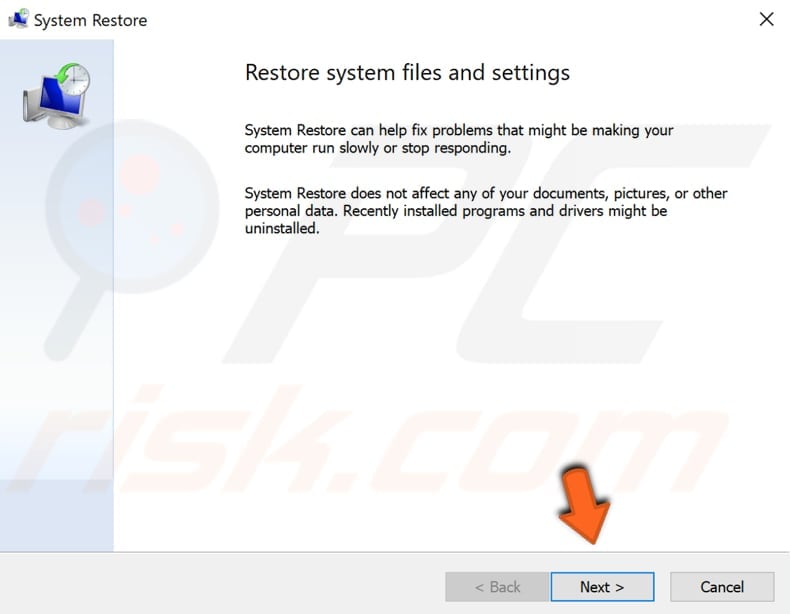 If there are restore points created, you will see a list of them. Mark the "Show more restore points" checkbox, which should display more restore points. Select the most appropriate restore point (depending on time created, etc.) and click "Next". Ensure that you do not select a restore point at a time when the BAD POOL HEADER error was already present.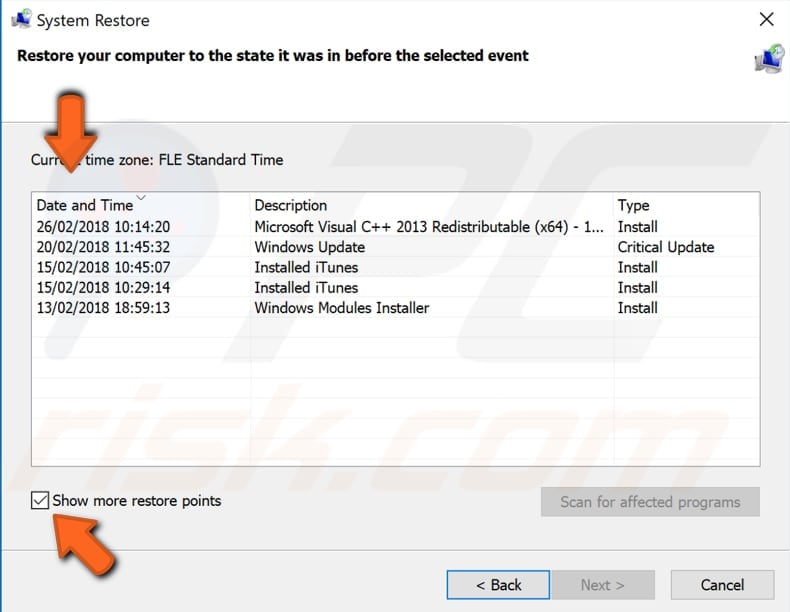 Confirm the restore point. Your computer will be restored to the state prior to the event detailed in the "Description" field. If you are happy with your choice, click "Finish" and the system restore process will begin.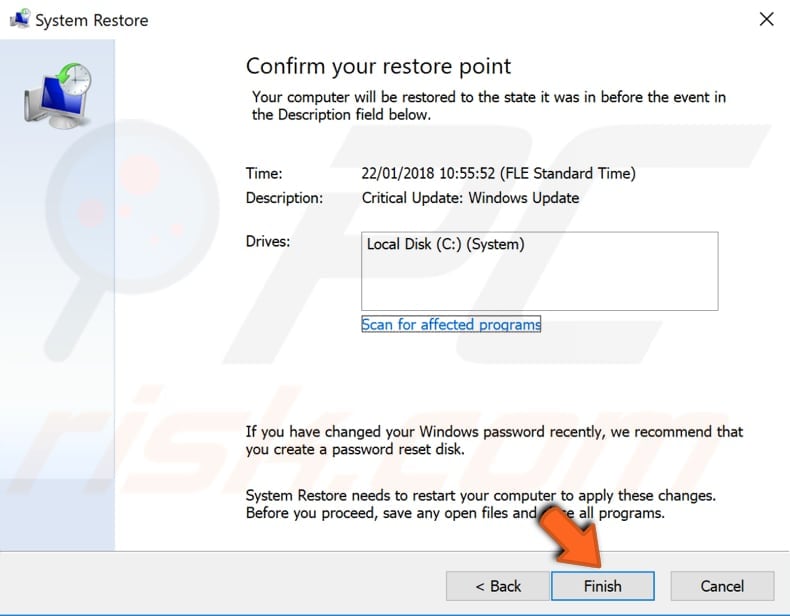 We hope that one of the above solutions fixed the BAD POOL HEADER error. If you know of other solutions to this problem, not mentioned in our guide, please share them with us by leaving a comment in the section below.
Video Showing How To Fix BAD POOL HEADER Error: