Deleted Mac system files, how to fix?
Accidentally deleted files and folders from Mac system, how to restore?
Every unexperienced computer user recognises system files and folders as really important and untouchable, however, whenever any problems occurs, various searches in Internet might point, that you have to replace or remove some data from those mysterious folders. Rarely, people encounter with situation when some system files or folders were deleted accidentally and results are really frustrating, since some of basic features stops working properly or does not work at all. Vast majority of Mac users imagine this situation as the worst case scenario, however, there is no reason to panic, since all modern Macs contains a hidden recovery partition. This partition is usually created automatically when installing the operating system, within this hidden partition is stored system installation files, it is basically the equivalent to the Mac OS X installation CD/DVD.
What is more, one of the biggest advantage, using this method will not make an impact on your private data, while reinstalling operating system from recovery partition, your hard disk will not be erased, and user's home folder will remain untouched. Some of users might think off, that this hidden partition might be corrupted together with system files, this should not be true, however, rarely there might be issues related to recovery partition. Even though, there is another really handful feature called internet recovery partition, this is an alternative method to restore your system files, since this method relies on recovery partition stored within Apple servers. In this article we will describe methods mentioned above and few additional options, to restore your deleted system files and folders.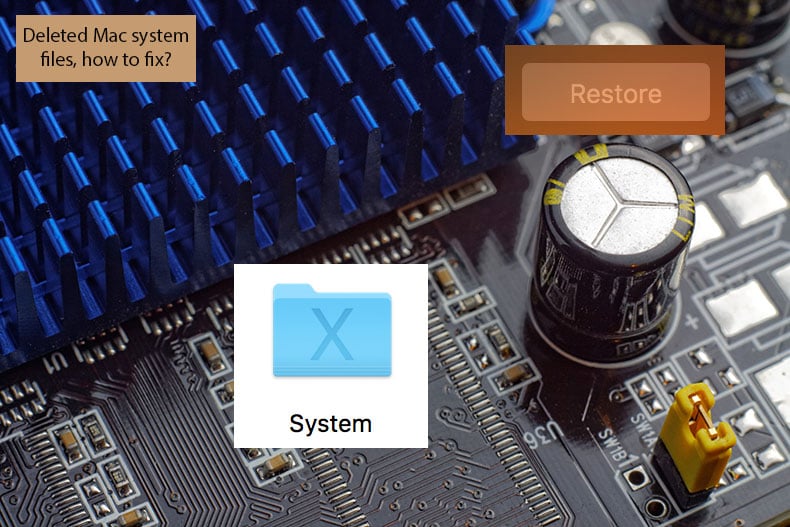 Table of Contents:
Restore deleted system files and folders via Recovery partition
The most efficient method would be to restore your deleted files would be to use recovery partition. As it was mentioned above, this method will replace missing system files, but leaves your personal data untouched. To begin, first completely shut down your Mac, once you're sure your computer stopped working completely, this means you can't see any lights on and can't hear fans spinning. Turn on the Mac and hold down the Command and R keys at the same time. Keep holding the combination until macOS Utilities window appears.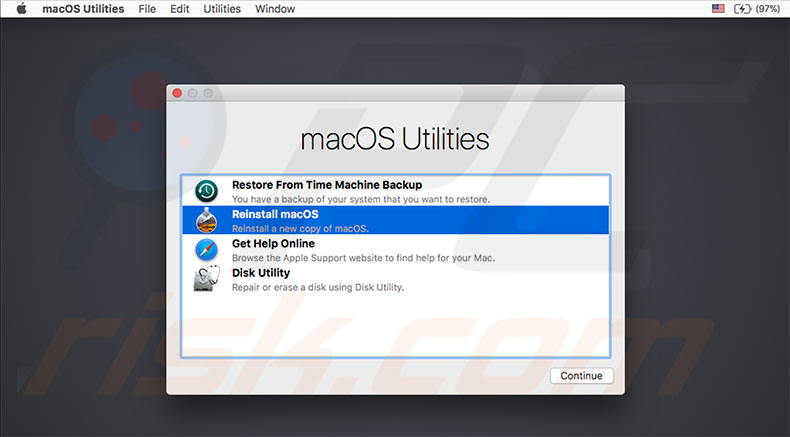 From the newly appeared menu, select Reinstall macOS option. Note: do not worry about your personal files, this method will not erase your hard drive.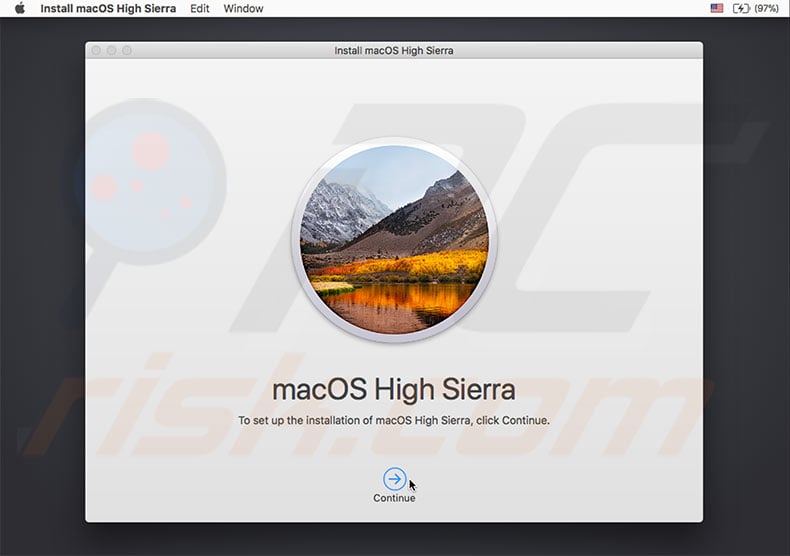 You will be prompted to confirm your actions, click Continue, further, you will have to agree with Apple's terms and conditions.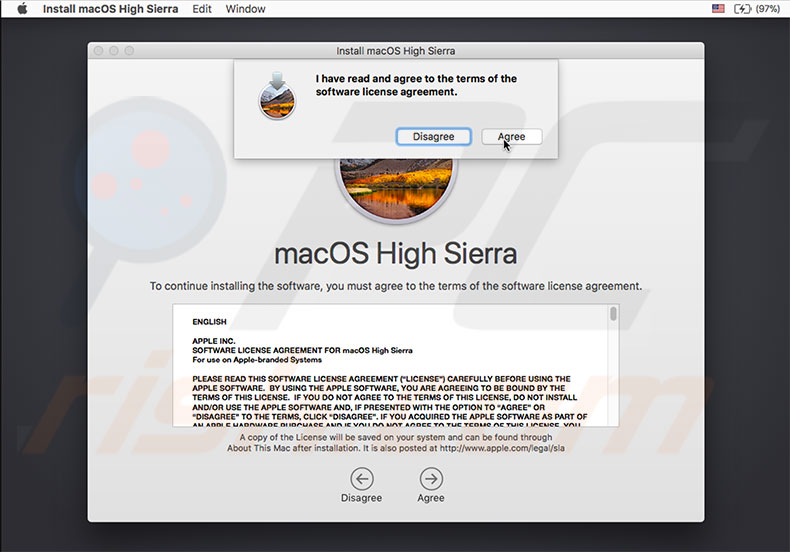 Next window will request you to select the storage, choose your internal hard drive and click Install. This process may take some time, depending on your internal hard drive speed.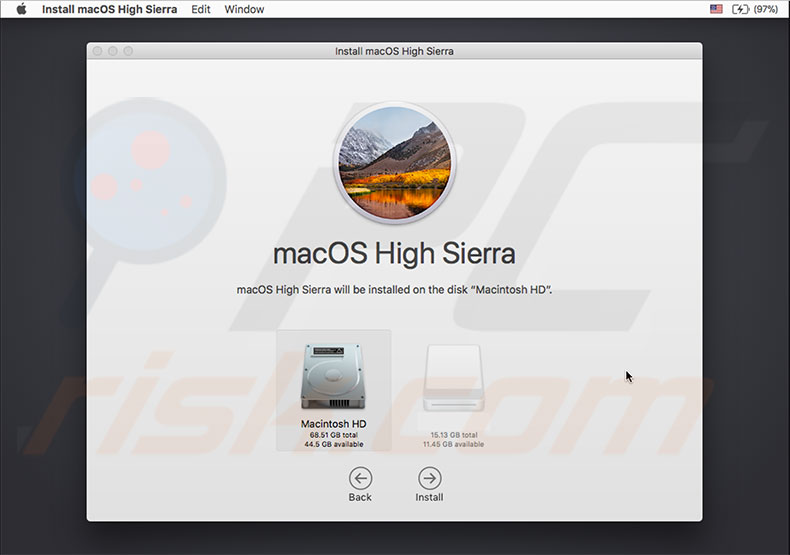 In case you can't use your recovery partition, another option would be the Internet Recovery, for more information follow this detailed guide how to reinstall macOS using Internet Recovery.
Alternative methods to restore deleted system files
If you can't or do not desire to reinstall entire operating system, there are few alternative methods, however, in some rare cases, these might fail. Though, there is no reason to worry, you will not loose any data.
Restore missing or corrupted files by using Time Machine backup. Here is the detailed guide how to do it.

Copy missing or corrupted files from another trusted device, however, you have to be sure the version of operating systems is the same, otherwise this method might cause additional issues.
Manually copy files from recovery partition by using Terminal.

To perform this method, you have to shut down your computer, then boot it to recovery mode in a similar way, hold down Command and R while launching your Mac.
Once macOS Utilities window appears, click on Utilities in the menu bar at top of your screen, then select Terminal.

Once Terminal app launches, find out your actual volume name by typing df and pressing Return to execute.
Then make a copy of /bin folder to your hard disk by executing following command cp -a /bin /Volumes/disk name (replace 'disk name' with your disk name).

Once Terminal finished the task, close it and restart your Mac by clicking on Apple logo in the menu bar at top of your screen. Note: after performing this method you will have to update your system again.