How to Fix "The program can't start because d3d12.dll is missing from your computer" Error in Windows 11
You may get "The program can't start because d3d12.dll is missing from your computer" error if the d3d12.dll goes missing or becomes corrupted. This article will show you how to fix this error.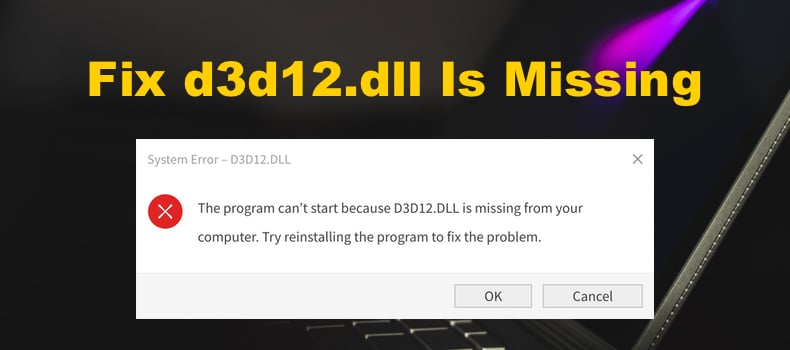 What Is d3d12.dll?
The d3d12.dll file is part of DirectX 12. If the file is not present or corrupt, DirectX 12 components won't work correctly and throw an error when you launch a program or game that requires it.
What Causes This Error?
In most cases, users experience this error when they have an outdated DirectX version. A program or game (such as Forza Horizon, Battlefield 2042, Hitman 3) may fail to launch and throw the "d3d12.dll is missing" error because the latest DirectX version was not installed. Download and install the latest DirectX version from the official website.
In addition, you will also get this error if your system is running Windows 7 and older Windows versions and if your graphics card does not support DirectX 12.
d3d12.dll may become corrupted while installing or updating DirectX or as a result of tampering with the file. Furthermore, Windows may recognize that d3d12.dll has become corrupted and delete it. You can solve this issue by running the SFC /ScanNow command in an elevated Command Prompt, which can restore corrupted and missing .dll files.
While not very likely, anti-virus programs can delete d3d12.dll if it's been downloaded from a third-party source since malware creators sometimes set up fake file repositories to distribute malware. Therefore, we don't recommend downloading d3d12.dll individually from the Internet as the file may be altered and unsafe.
How to Fix d3d12.dll is Missing Error?
Before you try any of our fixes, try updating your Windows operating system and reinstalling the software that requires d3d12.dll. If that doesn't fix the error, follow the instructions below.
Video Guide on How to Fix d3d12.dll Is Missing
Table of Contents:
Method 1. Run the System File Checker (SFC) Scan
1. Hold down Windows+R keys to open Run.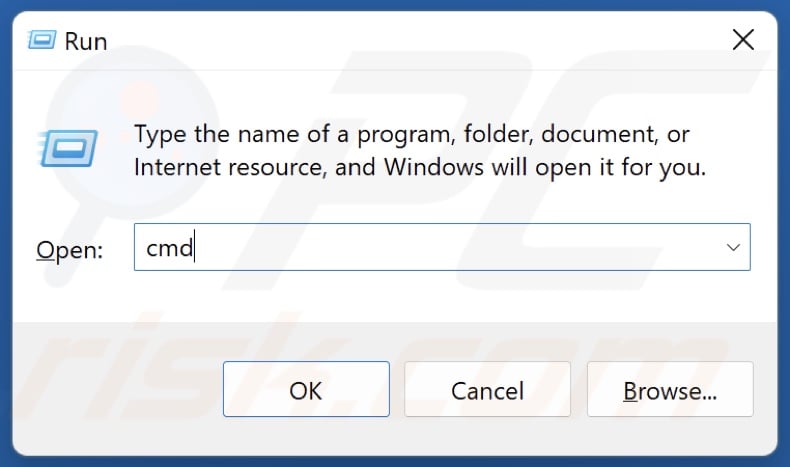 2. In the Run dialog box, type in CMD and hold down Ctrl+Shift+Enter keys to open the elevated Command Prompt.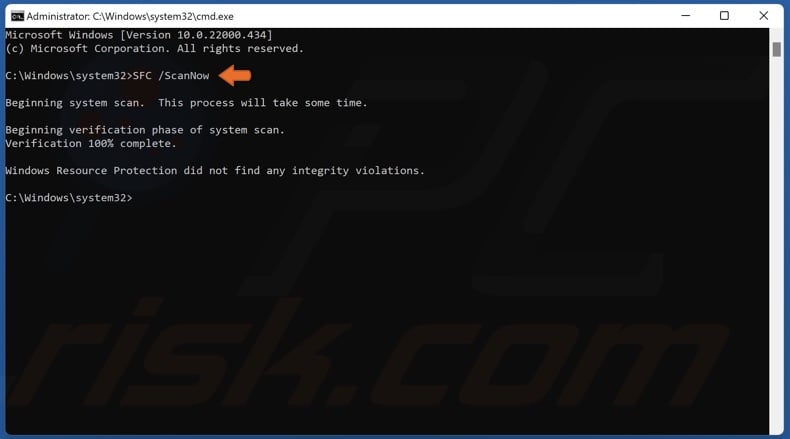 3. In the Command Prompt window, type in SFC /ScanNow and press Enter.
4. Restart your PC.
Method 2. Install/Reinstall DirectX Runtime Libraries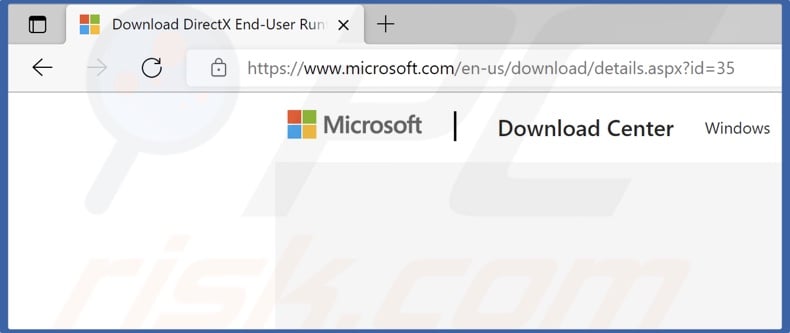 1. Open your web browser and go to the DirectX End-User Runtime Web Installer download page.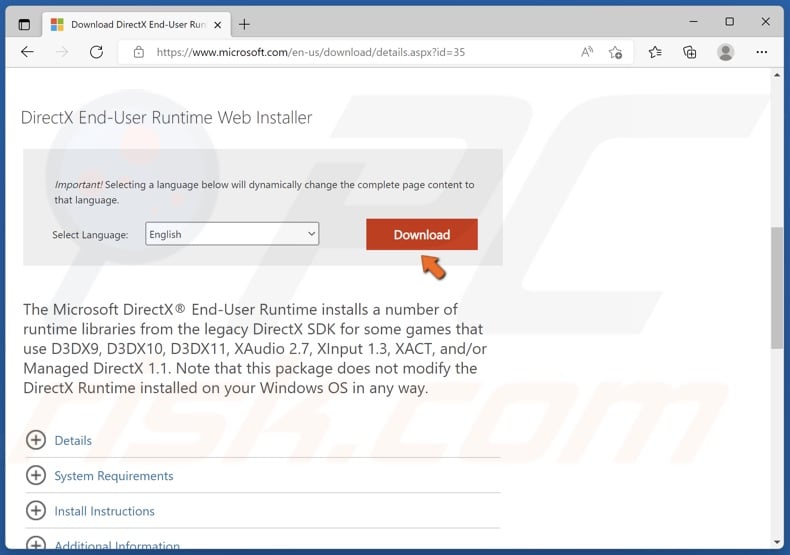 2. Click the Download button.
3. Run dxwebsetup.exe once it's downloaded.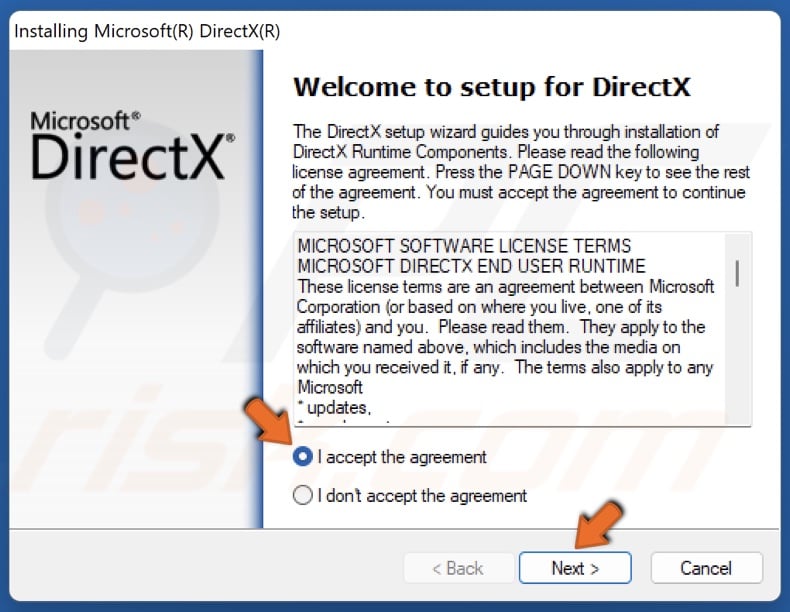 4. Accept the license agreement and click Next.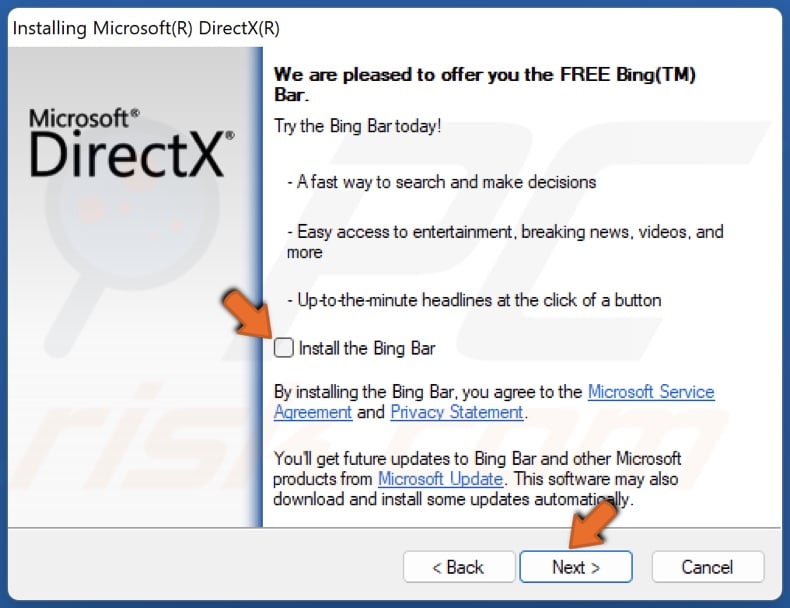 5. Uncheck the Install the Bing Bar checkbox if you don't want it and click Next.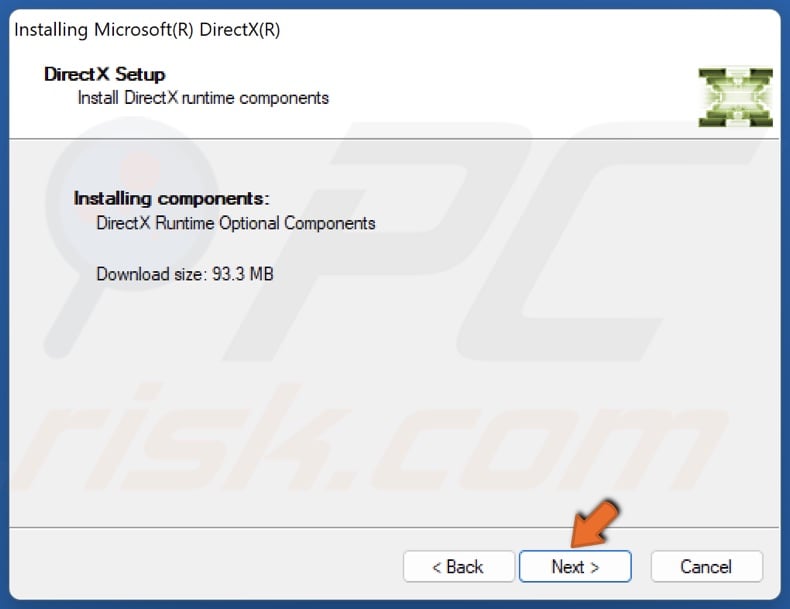 6. Click Next again.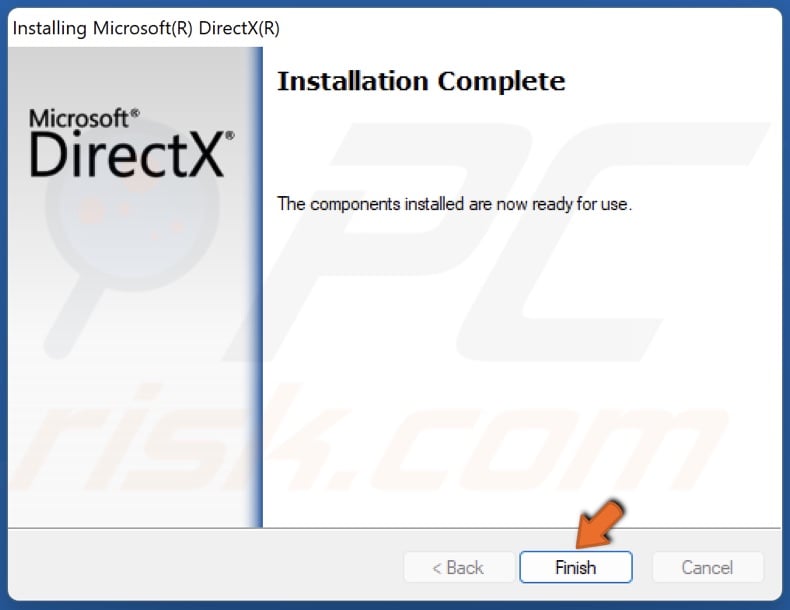 7. Click Finish once the installation is complete.
If you experience other DirectX-related errors read the article here.