[FIXED] The application was unable to start correctly (0xc0000005)
Written by Rimvydas Iliavicius on
"The application was unable to start correctly (0xc0000005)." How to Fix Application Error 0xc0000005?
You may have encountered Application Error code 0xc0000005, also known as Access Violation error. Application Error 0xc0000005 is broad and can be caused by several different problems.

The error usually appears when trying to run a program or application. It prevents users from starting various applications and programs and states that "the application was unable to start correctly."
Additionally, the error can occur not only when trying to launch an app or a program but also when trying to use certain built-in Windows tools. So, the error can occur when trying to perform different tasks.
What Causes Application Error 0xc0000005
There are various causes of this problem, such as third-party antivirus programs triggering Application Error 0xc0000005. Additionally, the Windows system registry may be corrupted, thus making the system and associated programs behave abnormally.
There might also be problems with installed drivers - they could be corrupted, incorrect, or faulty. Some programs might have been updated or installed incorrectly, or the operating system infected by malware.
There is no single reason for Application Error 0xc0000005, and there are many different ways to fix it. In this guide, we describe possible ways to resolve the issue.
Video Showing How to Fix Application Error 0xc0000005
Table of Contents:
Scan Your System for Malware
First, simply scan the system for malware and viruses. Malware often prevents the system from accessing various programs, applications, and tools. It is a good idea to scan your system from time to time.
You can use Windows Defender (a built-in antivirus program), which protects your computer against viruses, spyware, and other malicious software. Or you can run another third-party antivirus suite if you have one installed.
To run a full system scan using Windows Defender, type "virus" in Search and click on the "Virus & threat protection" result.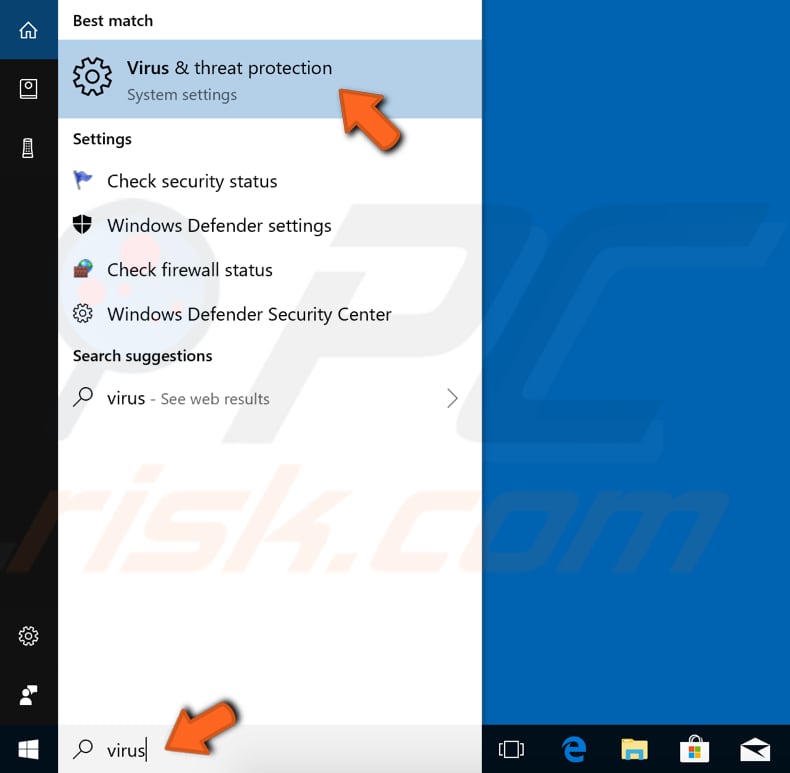 In the Virus & threat protection window, click "Advanced scan".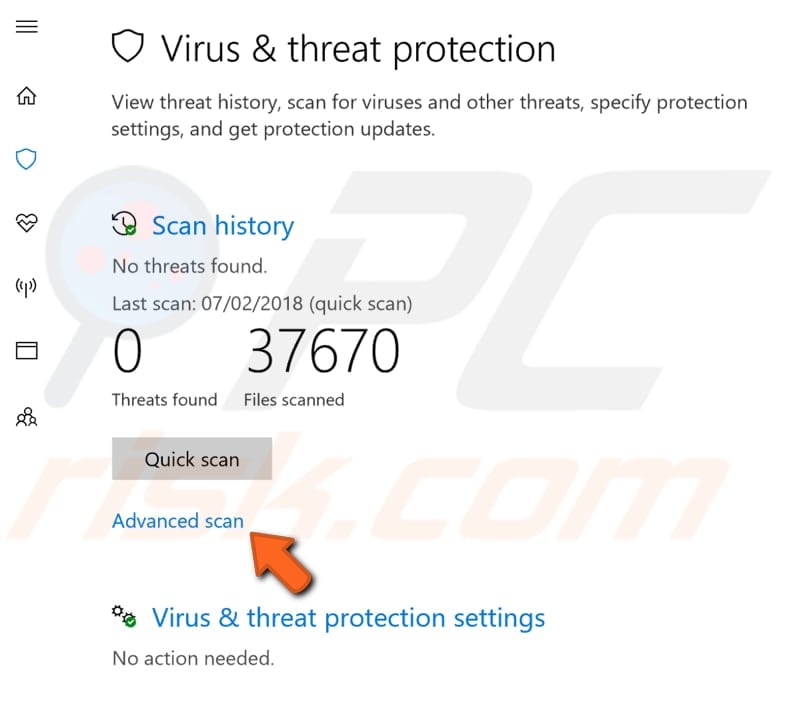 Select "Full scan" and click "Scan now". This will start scanning your system for malware. If there are any viruses found, delete them.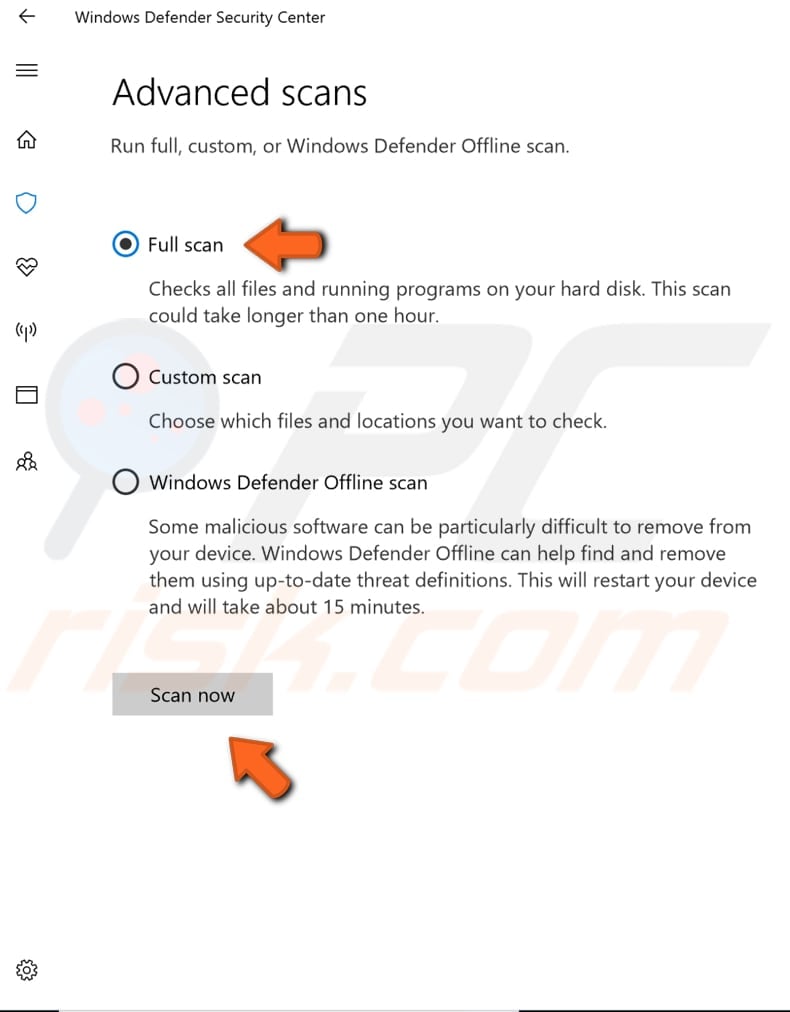 You can choose a virus and malware scanner from our Top anti-malware list. The list consists of well-known top spyware removers and will help you choose the right software for your computer's protection. Find the list at this link.
Temporarily Disable Your Antivirus
On the other hand, antivirus programs can affect various files and programs and cause the Application Error 0xc0000005. To ensure that installed third-party antivirus software is not the cause of this error, temporarily disable it and check if the error persists. If disabling (or uninstalling) the antivirus software helps, we recommend that you switch to another antivirus program.
If you are not sure how to disable your antivirus software, read this guide, in which you will find instructions on how to disable some of the most popular antivirus programs.
Fix Registry
Application Error 0xc0000005 might be caused by a corrupted operating system registry. These corruptions usually happen when certain programs are installed or uninstalled incorrectly. One example of an incorrect installation is the attempted installation of a program over the same previously-installed program without deleting the old one first.
To fix this kind of registry problem, you must remove (or fix) redundant and duplicate registry entries. We recommend that you attempt to fix registry entries using third-party software called CCleaner.
CCleaner is a small, effective utility for computers running Microsoft Windows. CCleaner can clean redundant files from various programs, remove unneeded entries in Windows Registry, help uninstall software, and select which programs start with Windows. You can download CCleaner from here.
When downloaded, install CCleaner and open it. Select "Registry" on the left pane and click "Scan for Issues". It will find various registry issues on your computer.
To clean or fix them, click "Fix selected Issues...". Close CCleaner when it has finished fixing the registry and see if you still receive the Application Error 0xc0000005.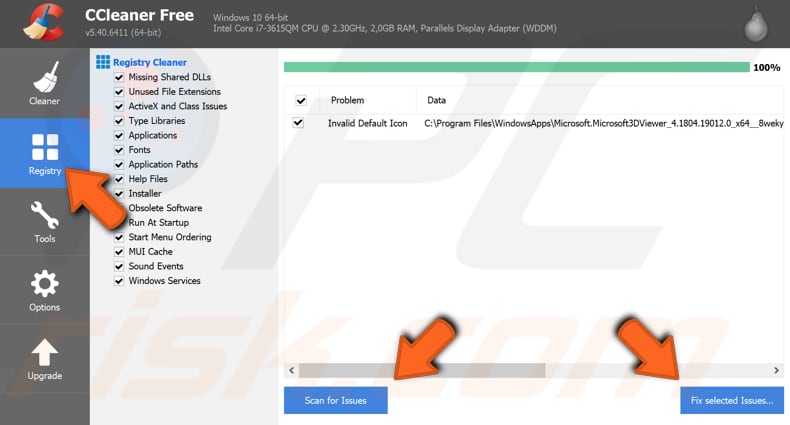 Turn off DEP
If you experience Application Error 0xc0000005 when trying to launch a specific app or a program, adding it as an exception in Data Execution Prevention (DEP) might solve the problem. DEP is a security feature in Windows operating systems that helps to prevent damage to your computer from various viruses and other security threats.
To disable Data Execution Prevention for a particular program, first launch the Run dialog box by typing "run" in Search and clicking the Run result, or by right-clicking the Start menu and selecting the "Run" option from the contextual menu, or by pressing Windows key + R.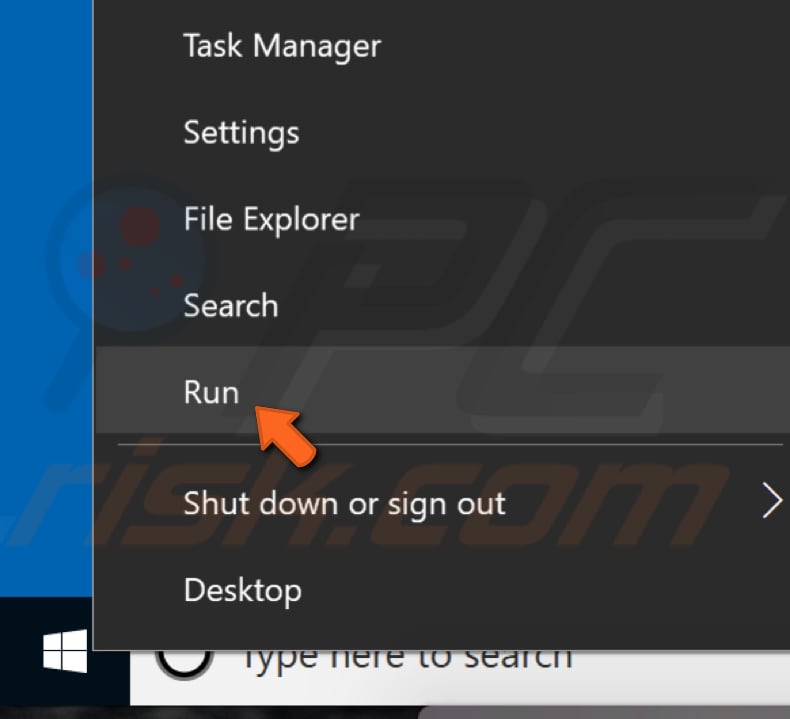 In the Run dialog box, type the "sysdm.cpl" command and press Enter or click "OK".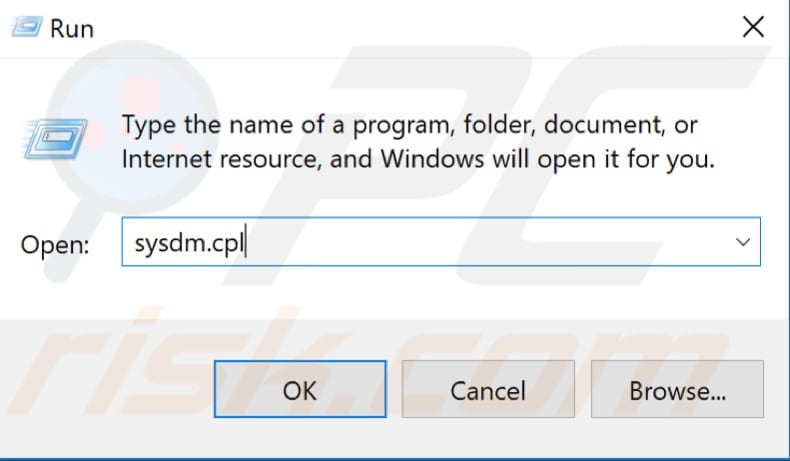 In the System Properties window, go to the "Advanced" tab and click "Settings..." under Performance.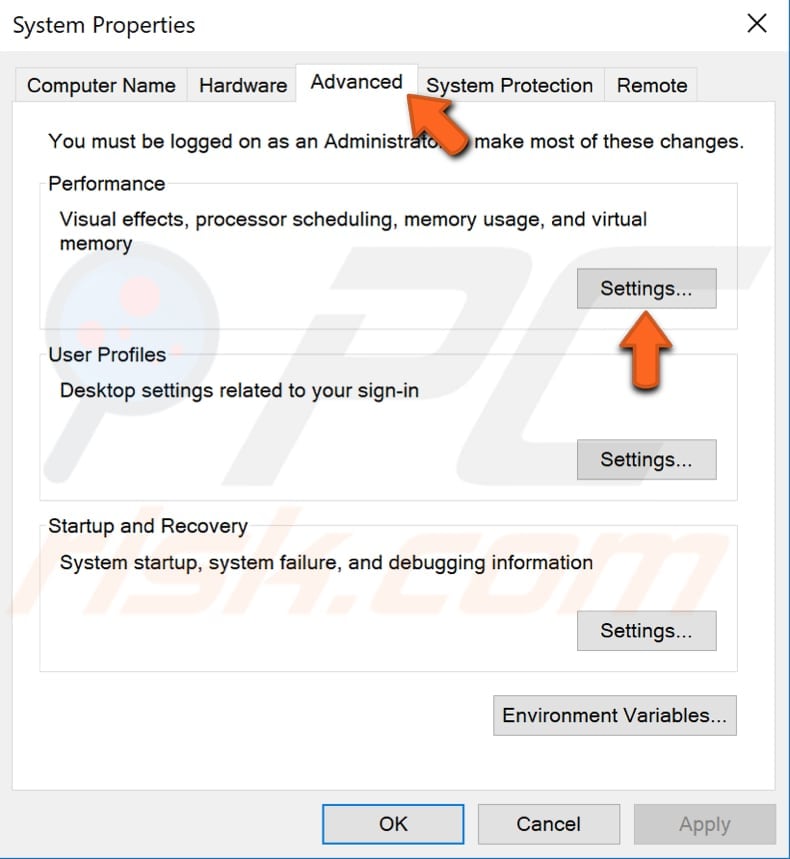 In the Performance Options window, click the "Data Execution Prevention" tab and select the "Turn on DEP for all programs and services except those I select" option.
Click "Add..." and navigate to the executable (.exe) file of the program that is giving problems, select it, and then click "Open". Click "Apply" to save the changes made and exit the System Properties window.
See if you still receive the Application Error 0xc0000005 when trying to launch a particular app or a program that you have just added.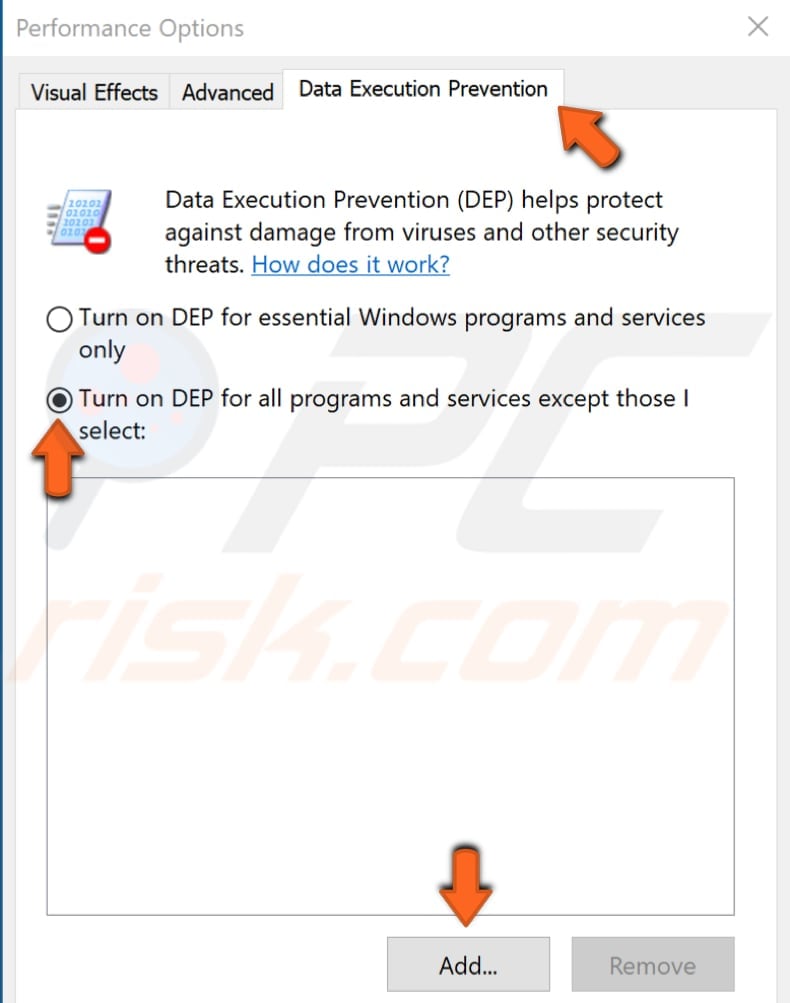 Check RAM
It is possible that Application Error 0xc0000005 is caused by bad RAM memory, or one of the RAM sticks is damaged. If you know how to attach and detach RAM, we recommend you check these components.
First, ensure the computer is turned off and unplugged from the power source. If one of the sticks is causing the problem, find out which one by attempting to start Windows without one of the sticks present and see if the error persists.
Do this with different RAM sticks removed in the process of elimination. If the error is eliminated during the process, you will know which stick is causing the error and needs to be replaced.
Run System File Checker
System File Checker is a Windows utility that allows users to scan for corruptions in system files and restore them. The "sfc scannow" option is one of several specific switches available for the SFC command, the Command Prompt command used to run System File Checker.
To run Command Prompt, type "command prompt" in Search, right-click on "Command Prompt", and select "Run as administrator" from the drop-down menu to run it with administrator privileges. You must run an elevated Command Prompt to perform an SFC scan.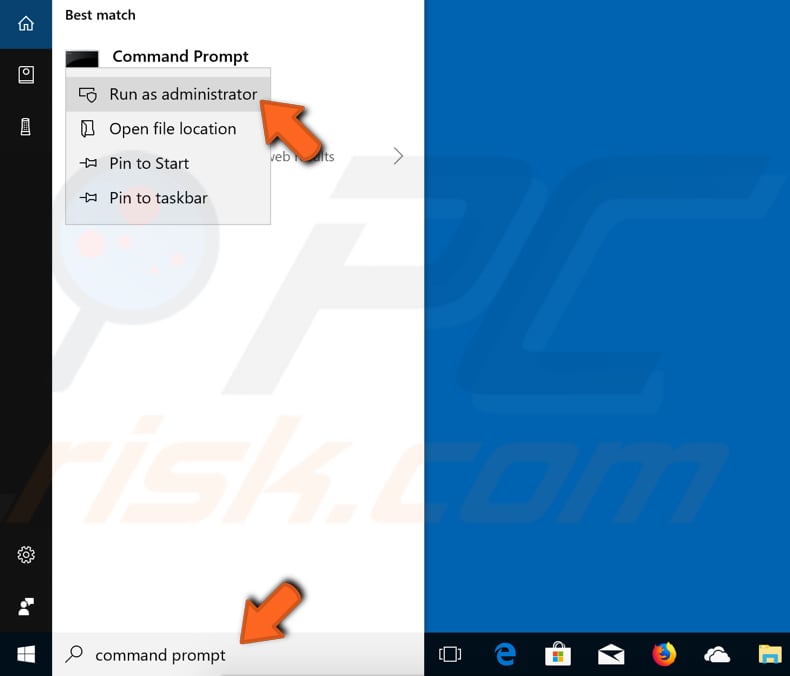 In the Command Prompt window, type the "sfc /scannow" command and press Enter to execute it. System File Checker will start and should take some time to complete the scan. Wait for the scanning process to complete and restart the computer. See if the Application Error 0xc0000005 persists.

Update Faulty Drivers
Some of the installed drivers may be faulty or corrupt. Commonly, printer and video drivers cause Application Error 0xc0000005. The device might not function properly if the appropriate driver is not installed. If this is the case, you need to get updated/new drivers for the hardware.
To update drivers, open Device Manager by right-clicking the Start button and selecting the "Device Manager" result from the contextual menu, or type "device manager" in Search and click the "Device Manager" result.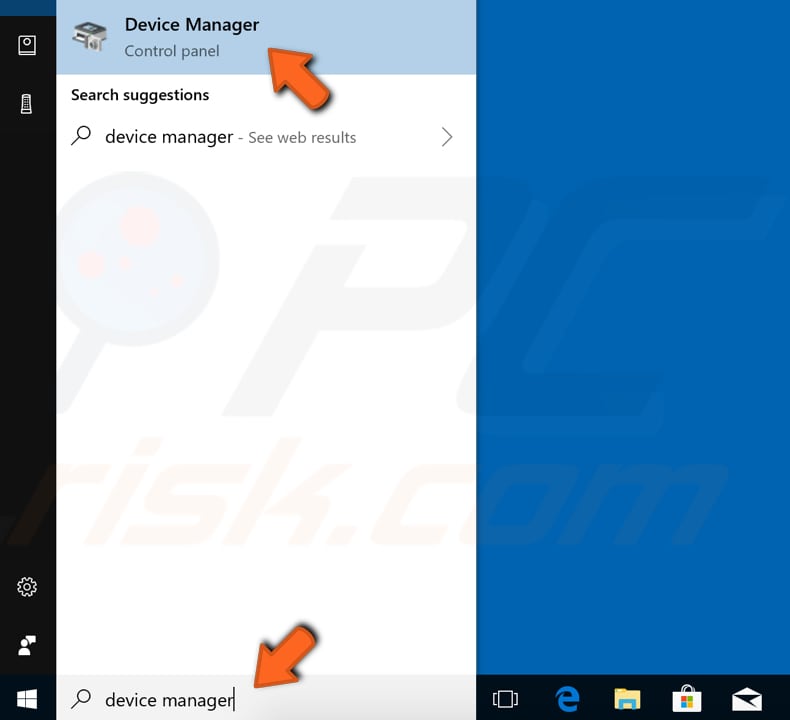 In Device Manager, you will see a list of devices connected to your computer. If you know which drivers are causing the problem, you can update those drivers only.
Expand the device category, right-click the device, and select "Update driver" from the drop-down menu.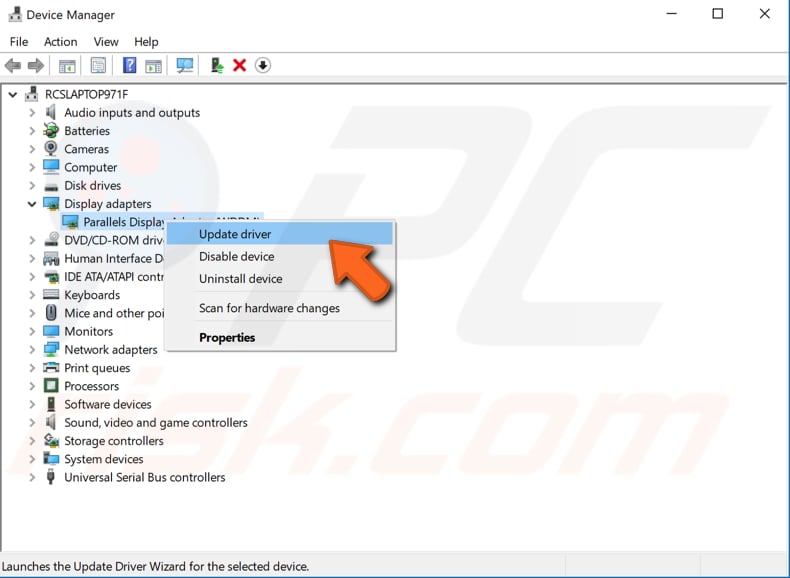 You will be asked to search for updated driver software automatically or to browse your computer for driver software. If you select the first option, Windows will search your computer and the Internet for the latest driver software for your device.
If you select the second option, you must locate and install the drivers manually. Using this option requires having previously downloaded drivers on your computer or USB flash drive. It is a longer process since you will have to manually download all of the latest drivers for all devices by visiting the device manufacturer's official websites. We recommend that you select the first option and follow the instructions.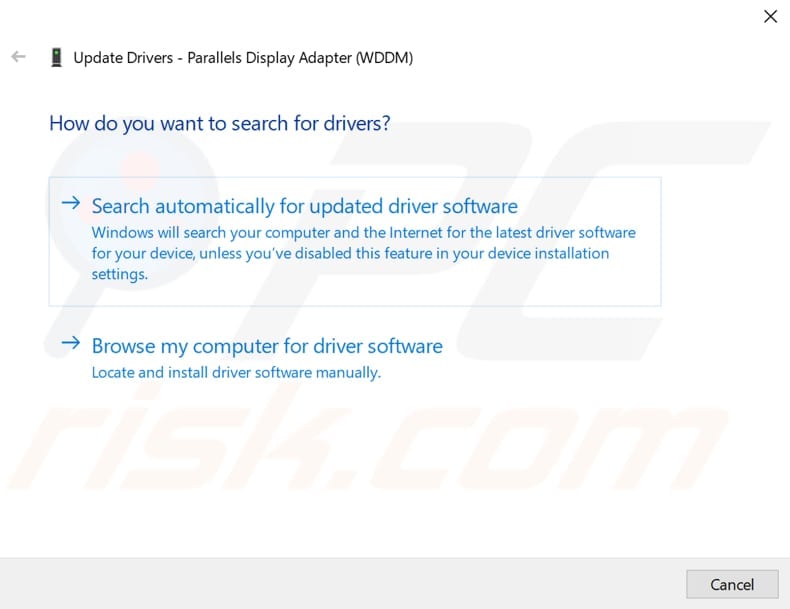 If you do not wish to spend time updating all drivers (and you are not sure which one is causing the error), you can update and install new drivers using third-party software such as Snappy Driver Installer. Snappy Driver Installer (SDI) is a powerful free driver updater tool for Windows.
You can download Snappy Driver Installer from here. Alternatively, look for other automated driver update software online to update all drivers together.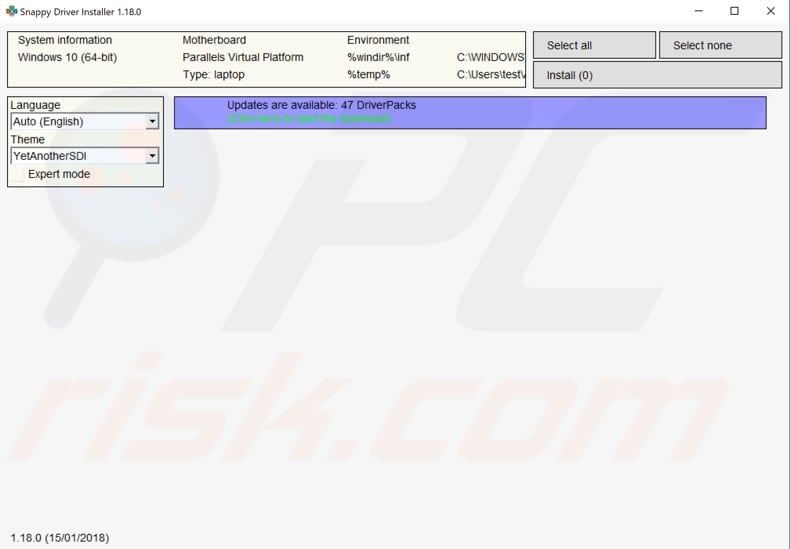 Restore Your System
Finally, we recommend System Restore return to the state before Application Error 0xc0000005. To use this tool, you must have created restore points. With a created restore point, this feature will bring your system back to the previous working state without affecting your files and data.
If you have any system restore points that were created before you started experiencing problems with Application Error 0xc0000005, you might be able to fix the problem by performing a System Restore.
To restore your system, launch Run. To start it, press the Windows Key + R and type "rstrui.exe". In the Run dialog box, press Enter or click "OK".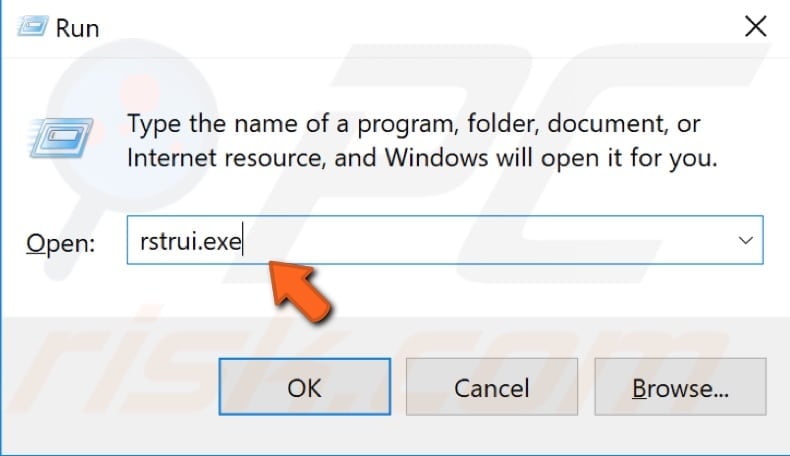 In the System Restore window, click "Next".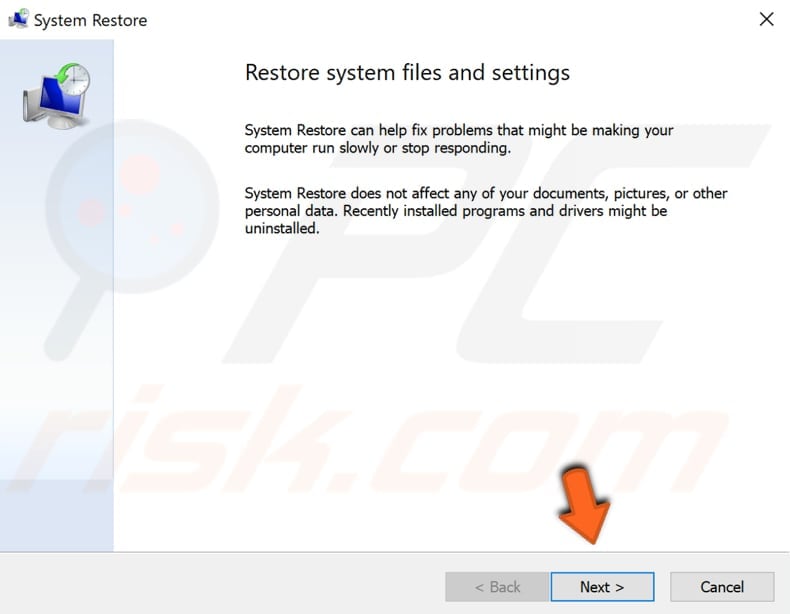 If there are restore points created, you will see a list of them. Mark the "Show more restore points" checkbox, which should display more restore points. Select the restore point that suits you best (depending on the time created etc.) and click "Next".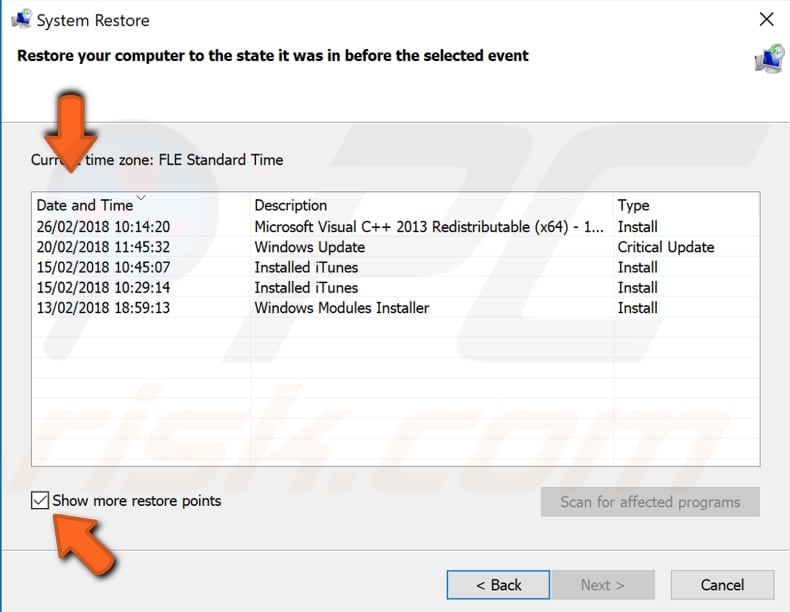 Confirm the restore point. Your computer will be restored to the state before the event detailed in the "Description" field. If you are happy with your choice, click "Finish" and begin the system restore process.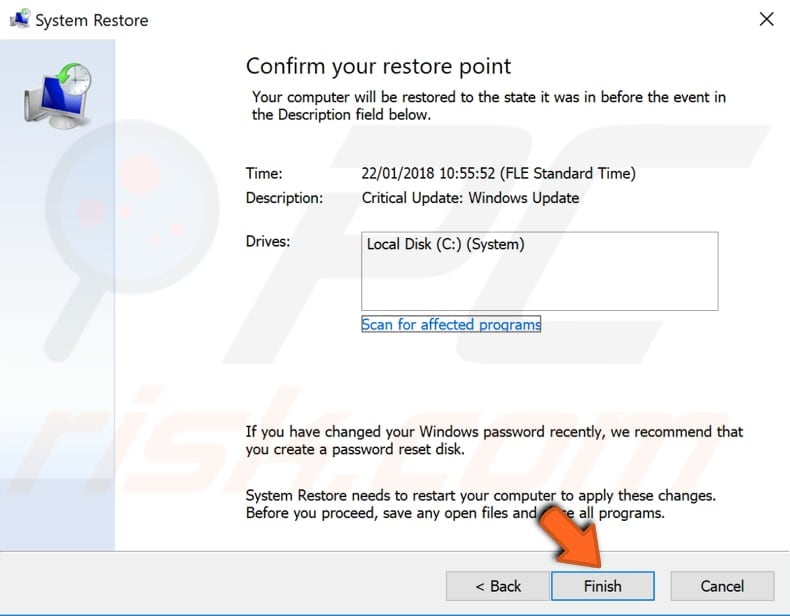 We hope one of the above methods solved the Application Error 0xc0000005 problem. If you know of other solutions to this problem not mentioned in our guide, please share them with us by leaving a comment below.