How to clear specific Safari history items?
How to remove specific and/or all Safari history on Mac computers?
Have you ever considered is it possible to delete only specific history item from your Safari web browser? A lot of people did, and some already know how to do it. However, there is a huge amount of users, that still sacrifices their whole browsing history, with intentions to remove some specific items. Additional functions, such as clear past hour, day, two days, probably are known for every, since it is accessible in the Safari's main menu, however, we would like to introduce additional opportunities, where you can check and remove whole browsing history or only some specific URLs.
This might be useful due to various reasons, for example, you desire to clear your browsing history and leave only important addresses, to achieve this goal, you would like to selectively delete items from your Safari history. Another case would be to remove only some specific entries, in order to create the impression, that you've visited only important websites. As well as reasons mentioned above, clearing browsing history might be another useful method to prevent your kids or any other users from finding embarrassing webpage visits or browsing sessions. In this article we will try to cover the most efficient path to clear specific history items as well as step-by-step path to clear your past hour and all history in Safari web browser.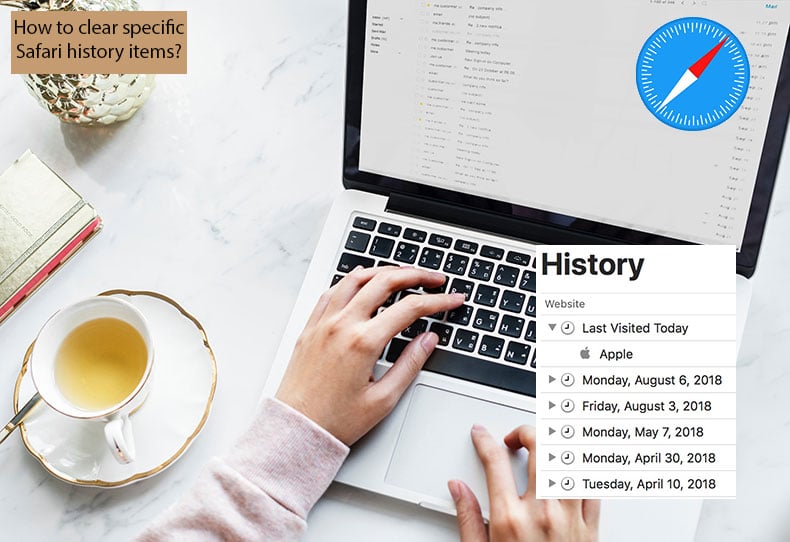 Table of Contents:
Remove specific history items from safari on Mac
Lets begin with the most important, deleting specific items from the Safari history. It is quite simple, just launch Safari web browser, then click on History in the menu bar at top of your screen and select Show all history option from the expanded menu.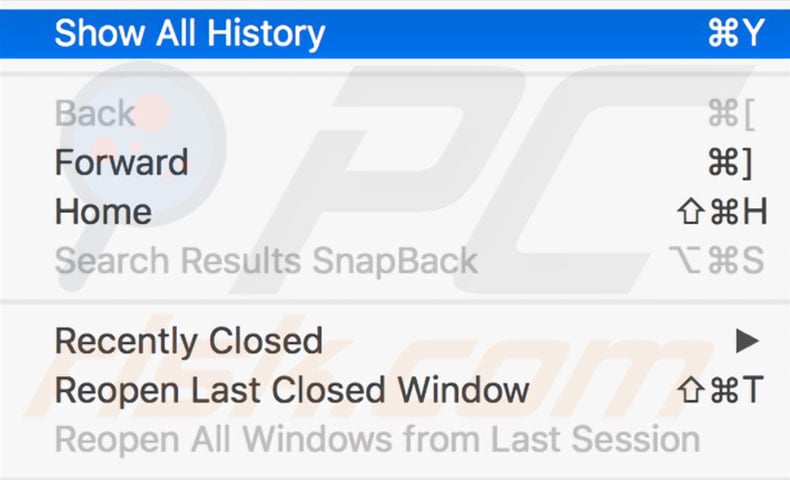 New window with all existing history items will open, if you're trying to find some specific item, it will be much easier if you type the title or part of URL into search field at top right corner.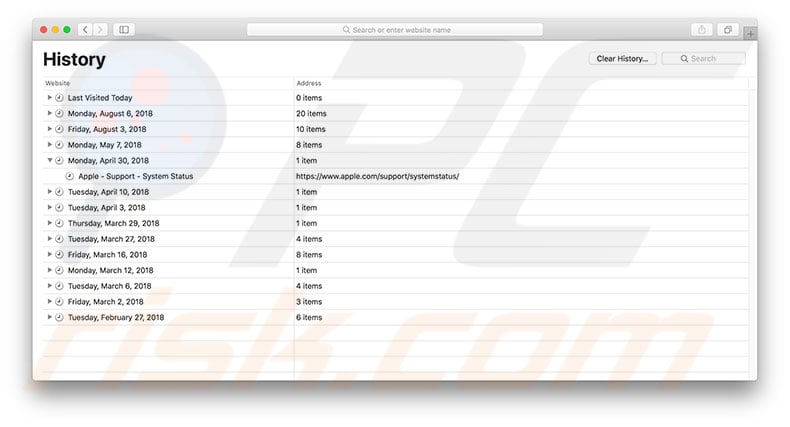 Further, select one or hold down Command and mark as many as you desire and right-click or Control-click to access menu, select Delete from the pop-up menu, or simply click Delete key on your Mac's keyboard.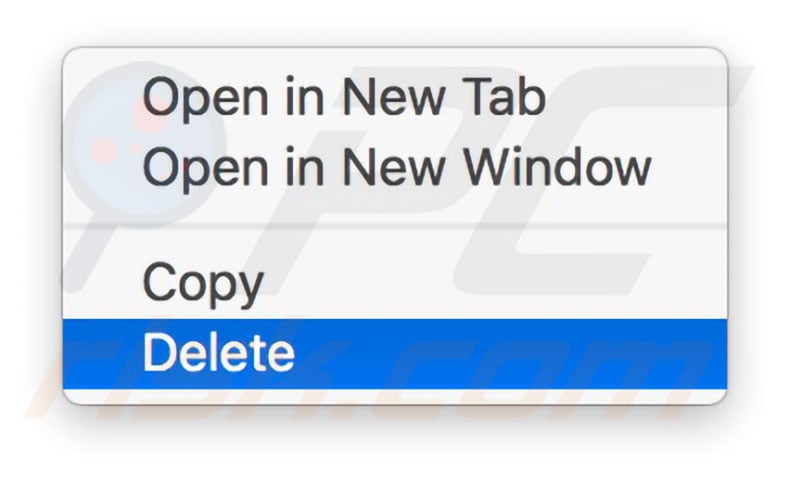 Repeat this procedure until you remove all unappreciated entries from Safari history. Bear in mind, that if you clear your history this way, it will be deleted permanently. However, if you've created the Time Machine backup, these history items might restored together with full Safari history, that was saved before you created the backup file. Alternative method, would be to use Private window to visit some specific websites, this way any information about that particular session will not be stored under Safari history.
Clear most recent and all Safari history
Most likely, the vast majority of Mac users know, how to clear Safari's browsing history including the additional functions, such as clear history for past hour, day, two days, and/or all existing history.  However, there is couple additional functions, that might be unknown for some of Mac users, for example, clearing only history, while all other website data, such as cookies and log in details remain. First the easiest, things, if you seek to clear Safari history, launch the app and click on Safari in the menu bar at top of your screen, then select Clear history. New window will pop-up, asking to choose the history period, choose from past hour, day, two days, or all history and click Clear history again.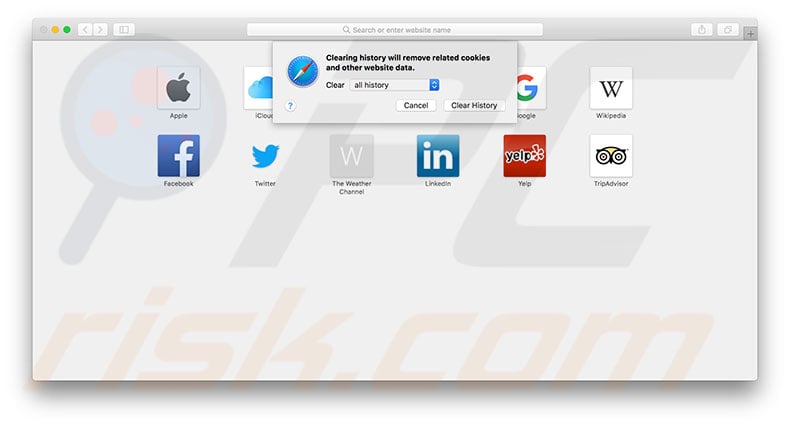 Further, lets clear the history, but leave website data untouched. Hold down Option (Alt) key on your keyboard and click on Safari in the menu bar at top of your screen. Clear history option will be automatically switched to Clear History and Keep Website Data, click this option and you will also be prompted to select desired history period.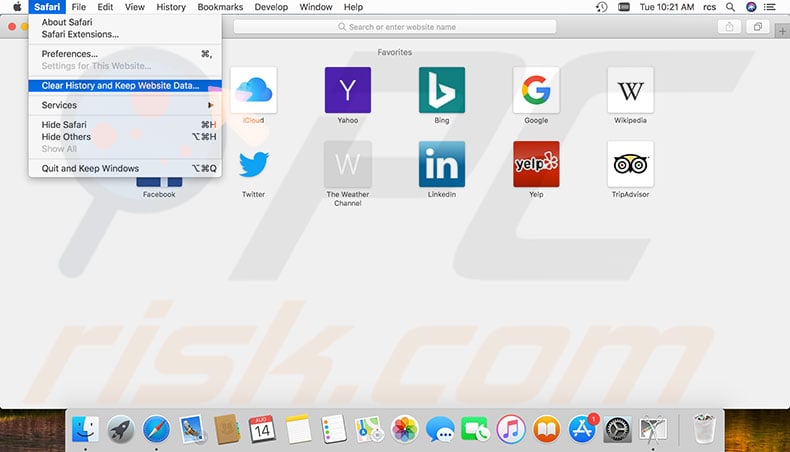 Last and probably least known function would be manual website data clearing, where you will be able to clear all website data, including caches files and cookies, and also specific website data as well. To access this feature, launch Safari and visit it's preferences by clicking on Safari in the menu bar at top of your screen and selecting Preferences. Alternatively, you may press keyboard shortcut of Command and Comma (,) to access Safari's preferences. Inside select Privacy tab and then click on Manage website data button.

More detailed information you will find in the article, Clear Safari cache and cookies.
Video Showing how to clear specific items and all Safari history on Mac