How to clear Safari browser cache and cookies?
How to clear Safari browser cache and improve performance
Today, software is often designed to simplify tasks, including various auto fills and suggestions. This is usually performed by collecting your browsing habits and data on the system. Although data stored in your private area may seem safe, there are a number of malicious software programs whose main purpose is to obtain or track personal browsing information. Another problem with stored browsing information is reduced browser performance or even failure to load images, posts, or news feeds from social networks such as Facebook, Twitter, etc.
This issue is often related to corrupted browser cache files. Fortunately, developers including Apple and Google have supplied functions to clear stored data from their web browsers. This is good protection against upcoming issues or malicious software. Safari offers various functions to clear data, such as clearing cookies and cache files for individual websites or the entire storage. In addition, you can delete saved login information, or all data with a single action. In this article, we describe all available methods to clean up information stored on Safari.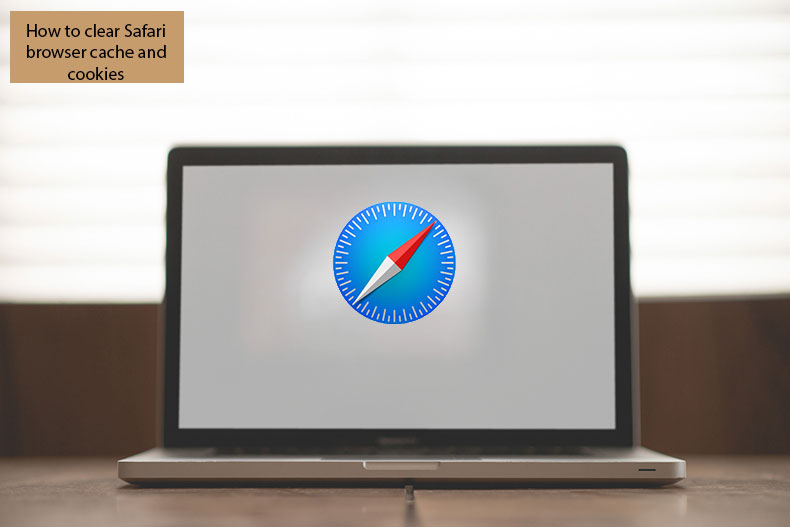 Table of Contents:
The first method clears up stored information relating to a specific website. This is useful when experiencing issues with a particular site, whilst others work perfectly. To clean the website's data, start with opening Safari Preferences. Click on Safari in the menu bar at the top of the screen, and then select the Privacy Tab. Here, you will see a button labeled Manage Website Data... Click it. A list with stored information will appear.

You can choose to remove all stored data or just selected items. In this case, you can use the search field to quickly find a specific website. Bear in mind that removing cookies can result in lost login details and will probably reset the option to automatically login each time you visit that particular site.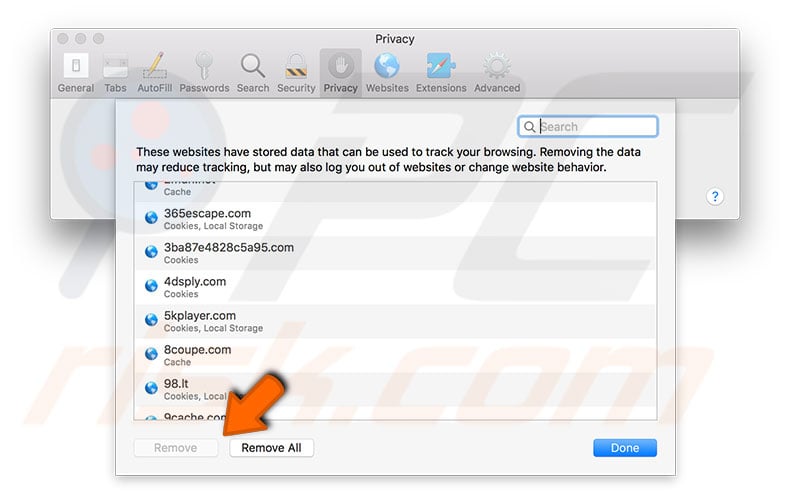 Remove the cache from Safari
Developers have included a function to clear cache files only, leaving cookies unchanged, however, this tool is placed under the developers menu, which is disabled by default. Removing cache files only is a useful step when trying to diagnose browsing problems. To access the developer menu, you must enable it under Safari's preferences. Click on Safari in the menu bar at top of the screen, or alternatively, use the shortcut of Command and Comma(,). Choose the Advanced tab under preferences and look at the very bottom for a checkbox next to the Show Develop menu in the menu bar option. Enable it and the developer menu will appear in the menu bar at top of the screen between Bookmarks and Window.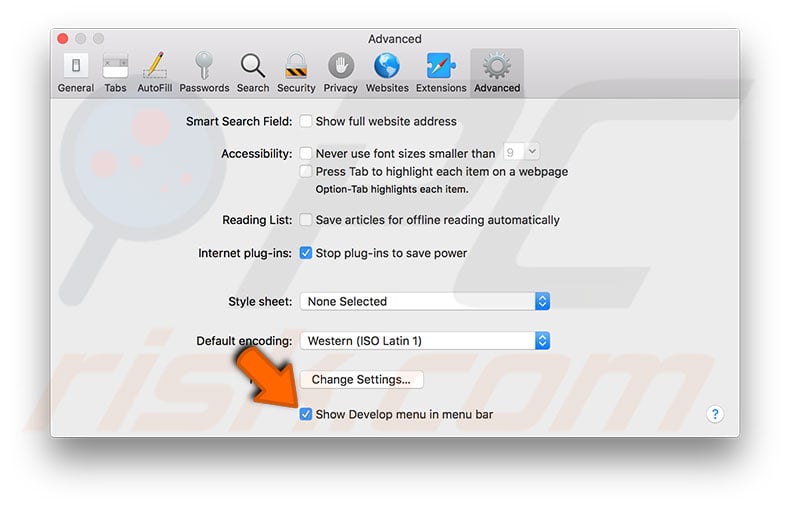 To clear cache data from the browser, click the new Developer option in the menu bar and select Empty Caches. This action is performed without any warning or confirmation messages.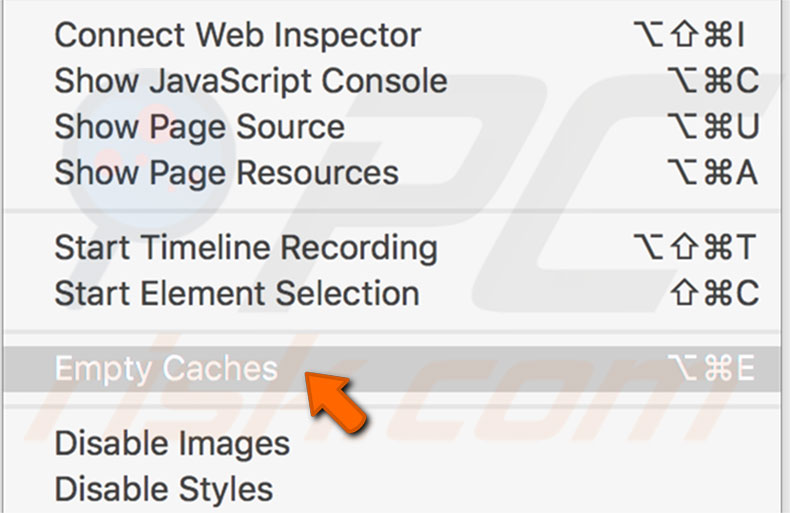 Clear saved information from Autofill
Safari's AutoFill tool stores information such as contacts, usernames, passwords, credit cards and other forms. This may be inconvenient if you entered and saved some incorrect information -  Safari subsequently fills forms with these (incorrect) details. You can remove the information by opening Safari Preferences and visiting the AutoFill tab. Here, you can enable or disable forms that are saved and, if you wish, delete existing stored information. Click Edit. A list with all saved details will appear - select the website of interest and click Remove.

Remove login details associated with particular website via Keychain Access
Keychain Access is a macOS application that stores your login details automatically when you enter awebsite, email account, or network server. Using the Keychain app, you can stop all applications and other software from signing-in with particular login details or associated website. Launch Keychain through Finder by going to Applications and then Utilities. Alternatively, use Spotlight to run Keychain. Once app launched, select All items from the list and use the Search field in the top right corner to find all entries associated with a particular website. Right-click the entries of interest and select Delete.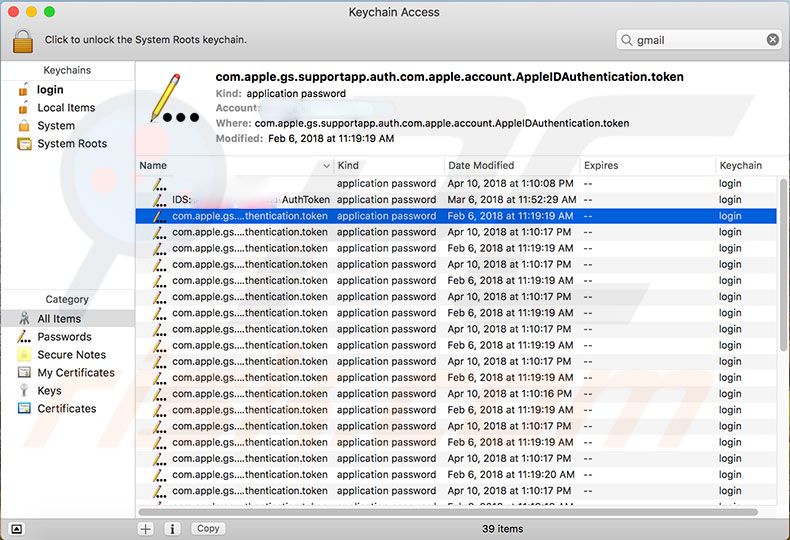 Video Showing how to clear cookies and cache on Safari browser: