Make Safari faster, more secure with public DNS
Improve Safari's browsing speed and security, by adjusting DNS settings
Have you ever wondered what happens when you click a link on a webpage? Or how you are being redirected to another webpage or website? You might also consider how your emails travel through the Internet to reach the recipients. These movements are essentially requests and responses to particular servers called Domain Name System (DNS). Your computer (or browsers) sends a numerical request to a DNS server where a huge database stores information about domains and associated numerical addresses. DNS servers respond with a matching domain and allow your browser to load a particular webpage or website.
Therefore, website loading speed is closely related to the speed of the DNS server you are using. Internet Service Provider (ISP) DNS servers are not the fastest, but are popular since they use default computer settings, unless you manually change them. Changing the DNS server settings is not a difficult task and can allow users to achieve a quicker response time (and websites load faster). These settings impact all web browsers you are using. Furthermore, open DNS servers (or public servers) usually contain more protection tools as compared to ISP servers. DNS servers often encounter various issues resulting in unresponsive web browsers and unreachable websites/pages. Considering the pros and cons of open and public DNS servers, below we describe how you can change DNS settings on a Mac.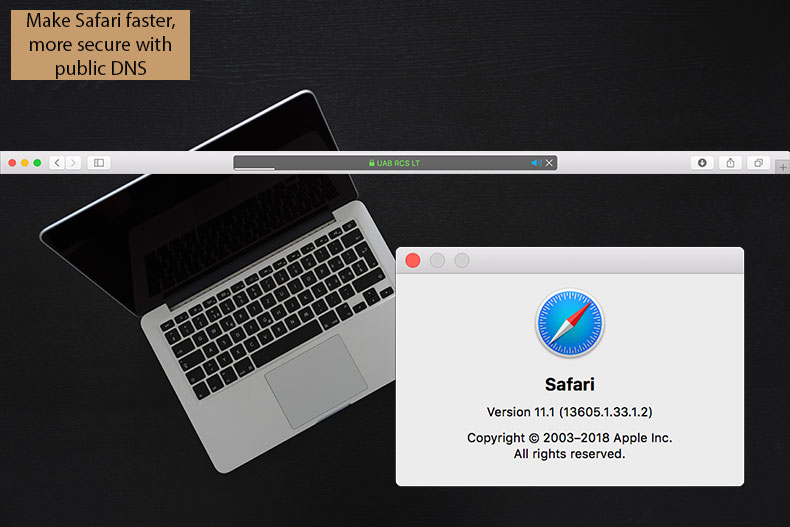 Table of Contents:
Benefits of Public DNS servers
Below we clarify the advantages of public DNS servers.
Performance. Implements 'smart' caching to decrease response times.
Security. One of the most important vulnerabilities of open DNS servers is spoofing attacks, which modify the cache of name servers. As a result, visitors are redirected to potentially malicious websites. This is not the case with public DNS servers.
Accurate results. Always respond with correct results, regardless of query entered, and follow DNS standards.
Update DNS settings on Mac computers
Changing DNS settings on Mac computers is simple, requiring just a few clicks. The fastest DNS servers are probably Cloudflare DNS servers. Alternatively, you can choose Google's public DNS servers or Open DNS servers. Start by going to Mac System Preferences, open Network, and select the network for which you wish to adjust DNS settings.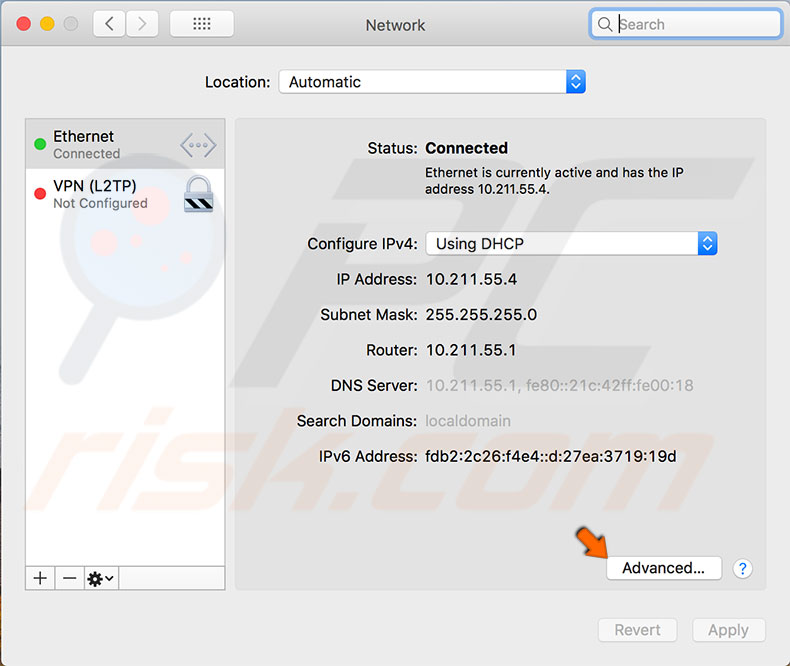 You can change the DNS for both ethernet and Wi-Fi connections. Click on Advanced. In the newly opened window, select the DNS tab, and look for the Add(+) button in the bottom of the DNS servers list. Type the following IPv4 addresses: 1.1.1.1, 1.0.0.1, and IPv6 addresses: 2606:4700:4700:1111, 2606:4700:4700:1001 by clicking the Add button after each. If you wish, use Cloudflare's consumer DNS service or any other you prefer. When all entries are complete, click OK and then click Apply to save the changes. You may not notice changes after you adjust DNS settings until you clear the DNS cache or restart the Mac. If you cannot restart the computer, follow this detailed guide how to flush DNS cache on Mac.
Adjust DNS settings on iOS devices
Changing DNS preferences on mobile Apple devices is similar to Mac computers and also simple. Only several taps and you will be browsing the Internet faster. Open iDevice settings and tap on Wi-fi. Then look for the network you are using and tap on the information (i) icon. Look for a DNS section and tap on Configure DNS. In the new window, select manual and then tap on Add Server. Write down the existing server addresses in case the new ones do not work properly. Then type in the Cloudflare's IPv4 addresses: 1.1.1.1, 1.0.0.1 and IPv6 addresses:2606:4700:4700:1111, 2606:4700:4700:1001, press return and Save.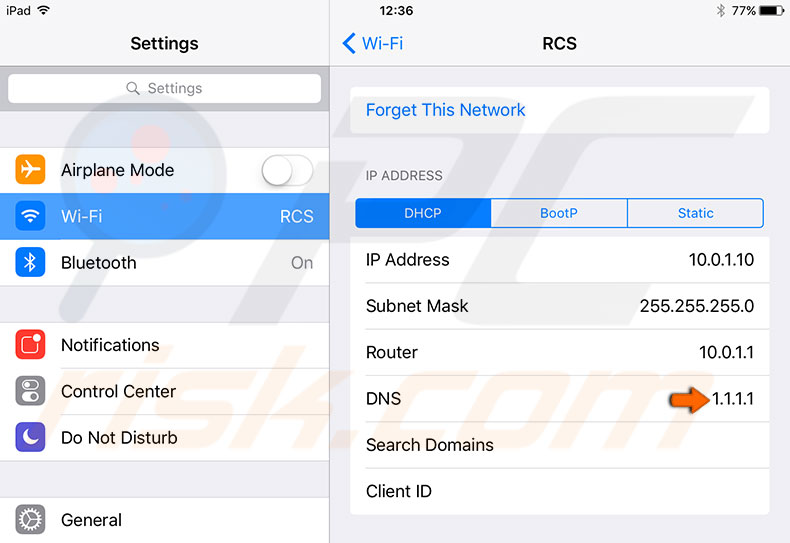 Adjust DNS settings on Windows computers
As compared with Mac computer, changing DNS settings on a Windows computer is a bit more complicated. Several steps are required to successfully change them as described below.
To start, go to Control panel, open Network and Internet, select Network and Sharing center and click on Change adapter settings.
Next, choose the network you are using.

If you are using an Ethernet network, right-click Local Area Connection and select Properties.
If you are connected to a Wi-Fi network, right-click on Wireless Network Connection and select Properties. Choose your current wireless network.

Select the networking tab and from the list under 'This connection uses the following items', select Internet Protocol version 4 (TCP/IPv4) or Internet Protocol Version 6 (TCP/IPv6), and then click Properties.
In the newly opened window, click Advanced and select the DNS tab. If you have found any addresses, write them down in case you need to switch back to the default settings. Remove them and click OK.
In the bottom label, select 'Use the following DNS server addresses'. Write down the entries if they exist. Then remove them and type in Cloudflare's consumers DNS depending on the Protocol version:

IPv4 preferred DNS server: 1.1.1.1, alternate DNS server: 1.0.0.1
IPv6 preferred DNS server: 2606:4700:4700:1111, alternate DNS server: 2606:4700:4700:1001

 Click OK.
If adjusting DNS settings did not improve Safari's browsing speed, try clear the cache and cookies by following a detailed guide here.
Video Showing how to change DNS settings on Mac computer: