How to Fix Roblox Error Code 267 on Windows 11
Roblox Error Code 267 is a common error that prevents you from playing a Roblox game. This article will describe what causes this error and provide several ways to fix it.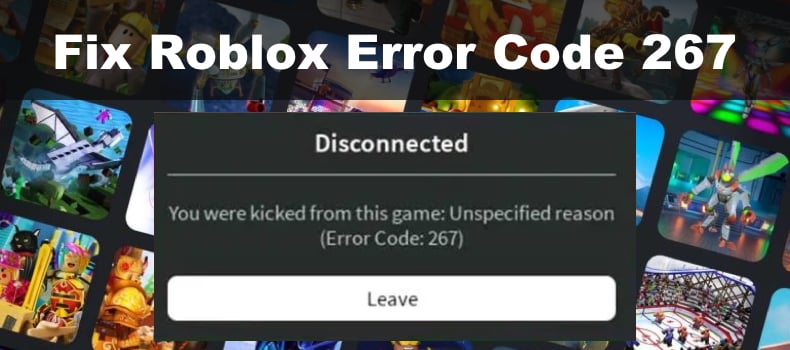 Roblox players report getting kicked out mid-game or being unable to join a particular server because of Error Code 267. When you get this error, it will be accompanied by one of the following messages.
A client was detected on your device

Events stopped

You were kicked from this game

Banned from server

Cheating suspicion (unbanned in Xh)

Exploiting
Depending on the message, you can determine the cause of the error. However, if you were kicked for an "Unspecified reason", it usually refers to a connectivity issue.
What Causes Error Code 267?
Network-related issue. High ping or an unreliable Internet connection may disconnect you from the server not to ruin the game experience for other users. Check your Internet connection speed with SpeedTest.
Anti-virus or firewall software interference. Your anti-virus or firewall application may prevent Robloc from connecting to servers.
Kicked by a server admin. You can get Error Code 267 if a server administrator or admin script kicks you from the server.
A temporary ban. You can also get this error if you've been temporarily banned for a few hours or days due to your actions in-game.
Hacking. If you use hacks, and illegal scripts, or modify the game's main code to cheat, Roblox will prevent you from joining any servers.
Your account is not old enough. Some servers place account age restrictions that don't allow you to connect if your account is not of a certain age. Some servers require a 5-day-old account, and some require 30 days.
Unfortunately, in mot cases, you will get Error 267 for something beyond your control, but there are some things you can do in the rare case of an issue on your side.
Before trying any of our fixes, here are some tips:
Update your Roblox client.
Temporarily disable your anti-virus program.
Temporarily disable your VPN service, as Roblox often encounters errors while using a VPN.
If possible, connect to the Internet using an Ethernet cable.
If you play Roblox on your web browser, close the browser completely, including background tasks, and open it again.
Video Tutorial on How to Fix Roblox Error Code 267
Table of Contents:
Check Roblox Server Status
Usually, Error 267 doesn't occur when Roblox's servers are down for maintenance. However, failure of specific server operations can result in you getting kicked out of a server or prevent you from connecting.
Therefore, before you try any of our fixes, check the Roblox server status website.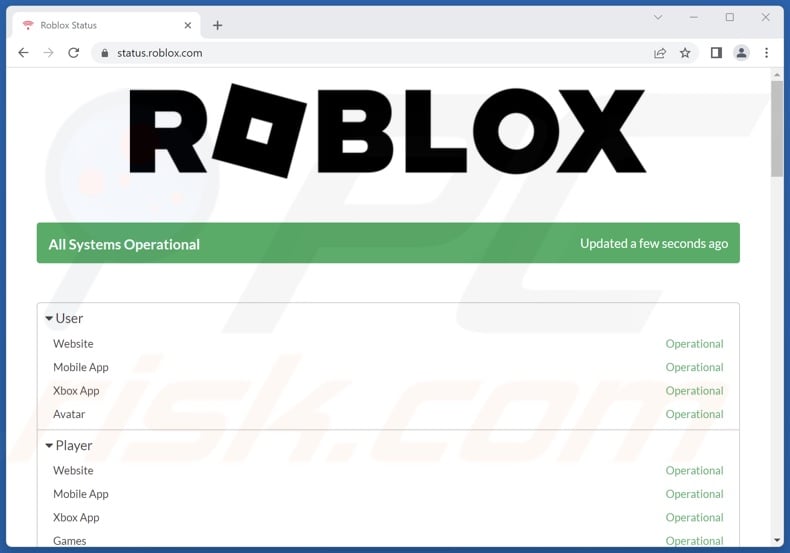 If all of the major systems are operational, then the issue likely originates from your side, in which case we invite you to try the fixes below.
Method 1. Clear the Roblox Cache
A corrupted cache is a common cause of various errors when playing the Roblox desktop version. Deleting the files stored in the Roblox cache may fix Error Code 267.
1. Close Roblox if it's running.
2. Hold down Windows+R keys to open Run.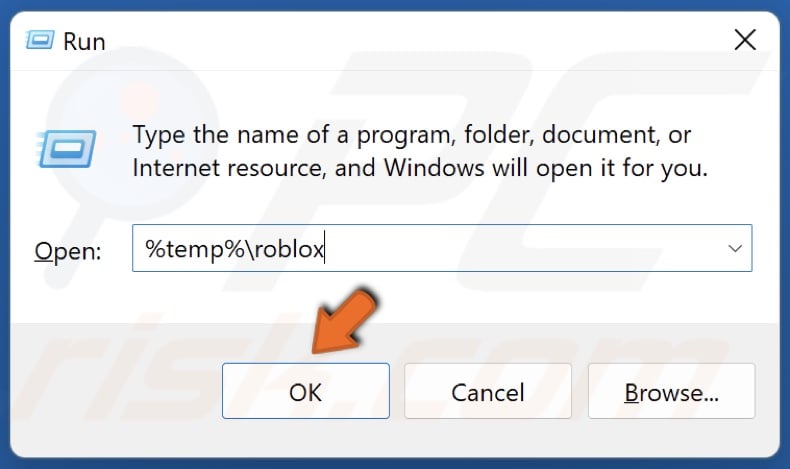 3. In the Run dialog, type in %temp%\roblox and click OK.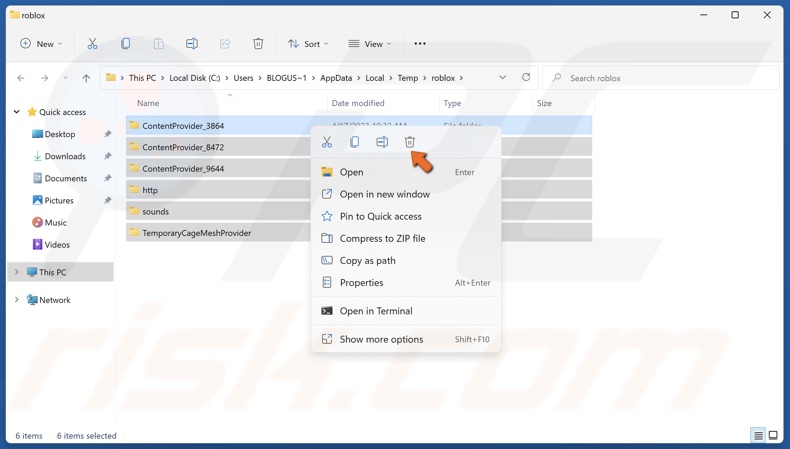 4. Hold down Ctrl+A to select all files in the folder.
5. Right-click the selected files and click Delete.
6. Then, launch Roblox.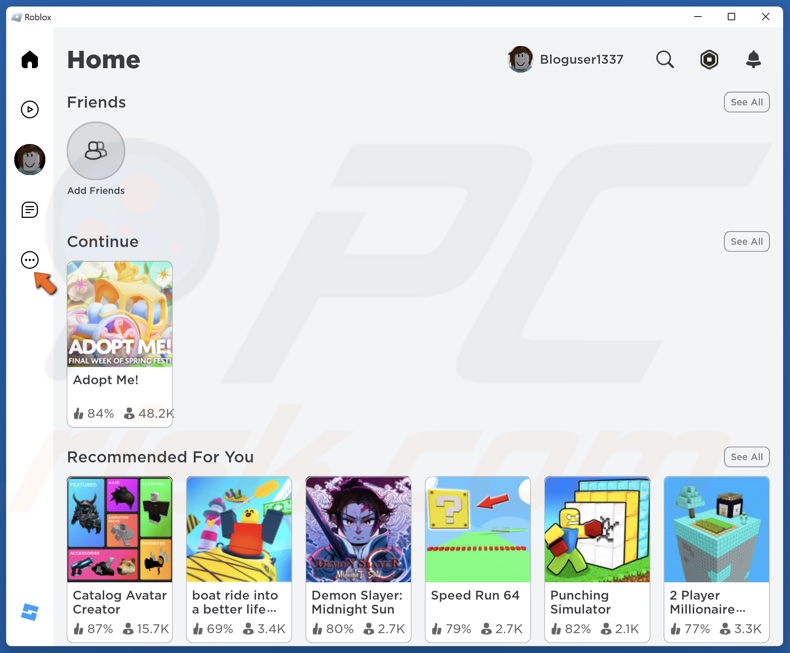 7. Click the three-dot icon on the left side of the window.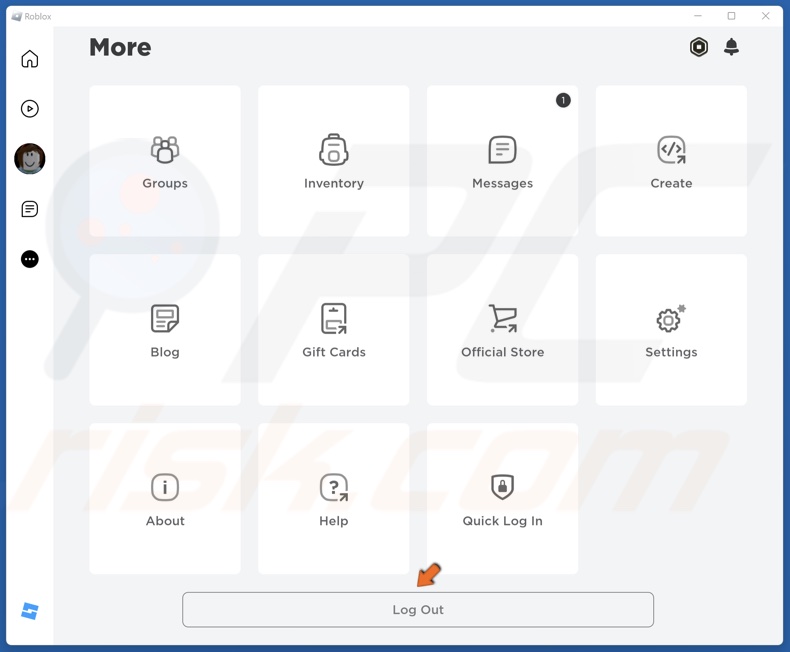 8. Click Log Out.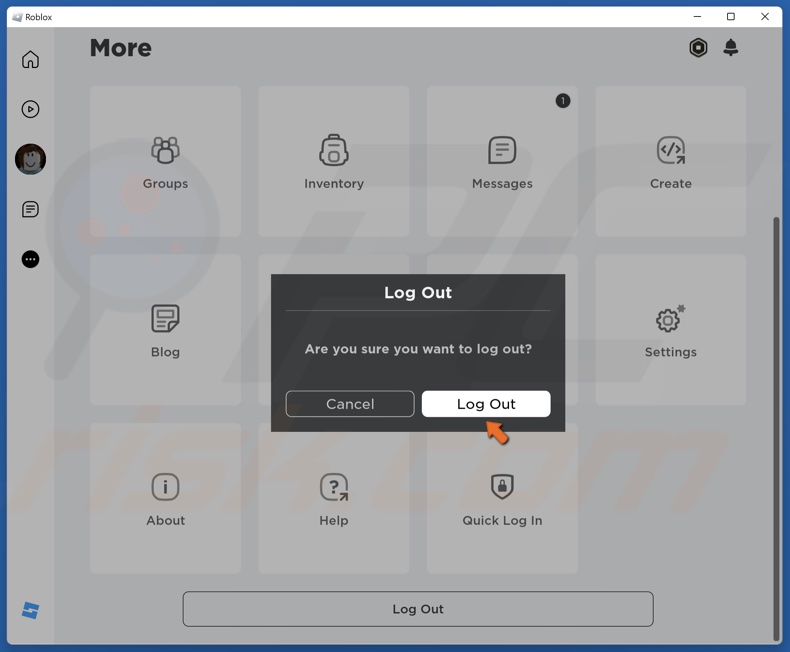 9. Click Log Out to confirm.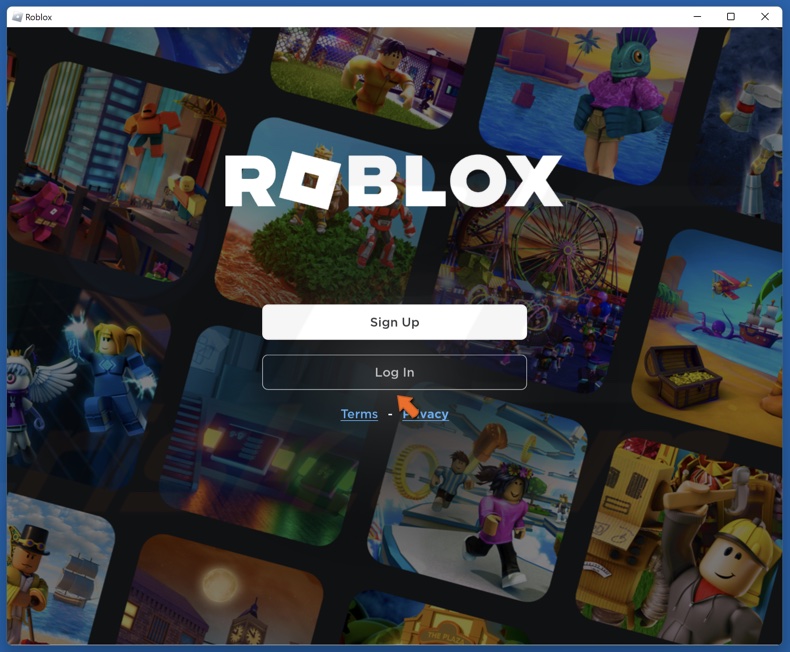 10. Click Log In.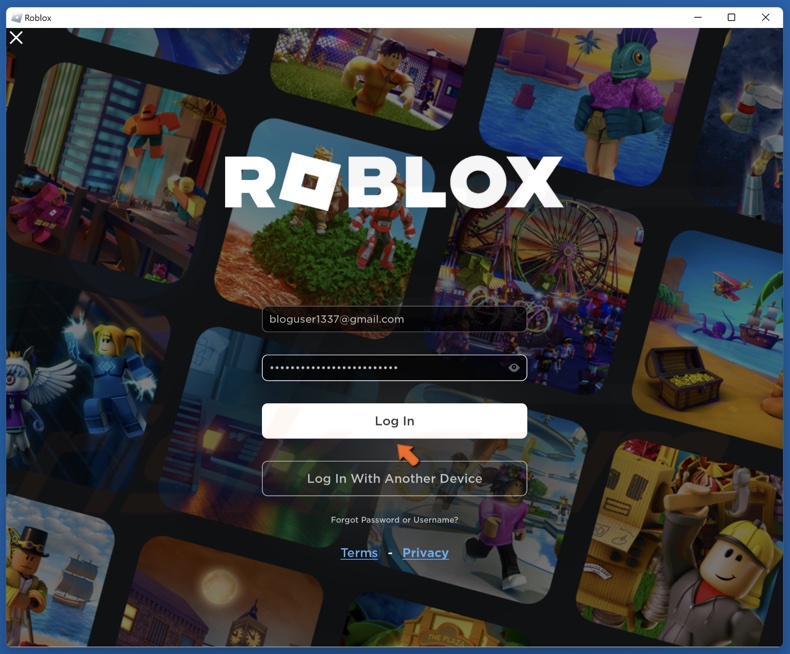 11. Enter your login credentials and click Log In.
Method 2. Configure Roblox Launch Options
Some users have found that running the Roblox desktop app as administrator sometimes fixes this error. Disabling fullscreen optimizations and running Roblox in compatibility mode may also help fix this error.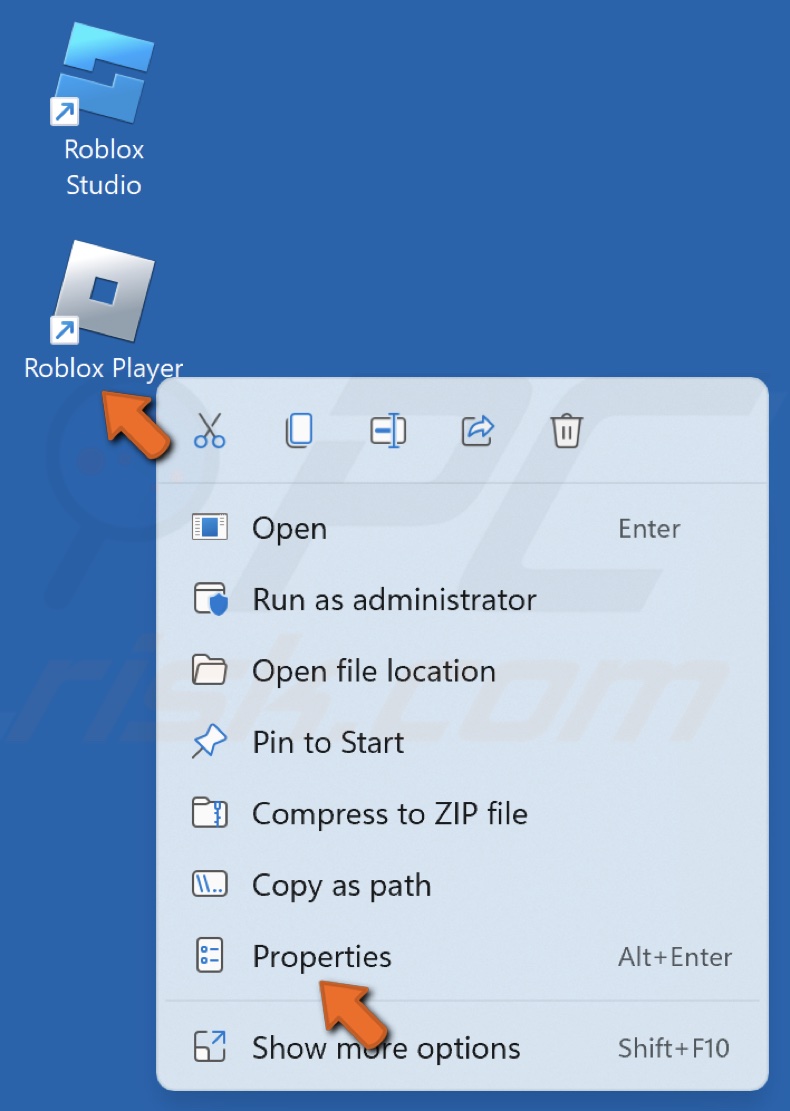 1. Right-click your Roblox desktop shortcut and click Properties.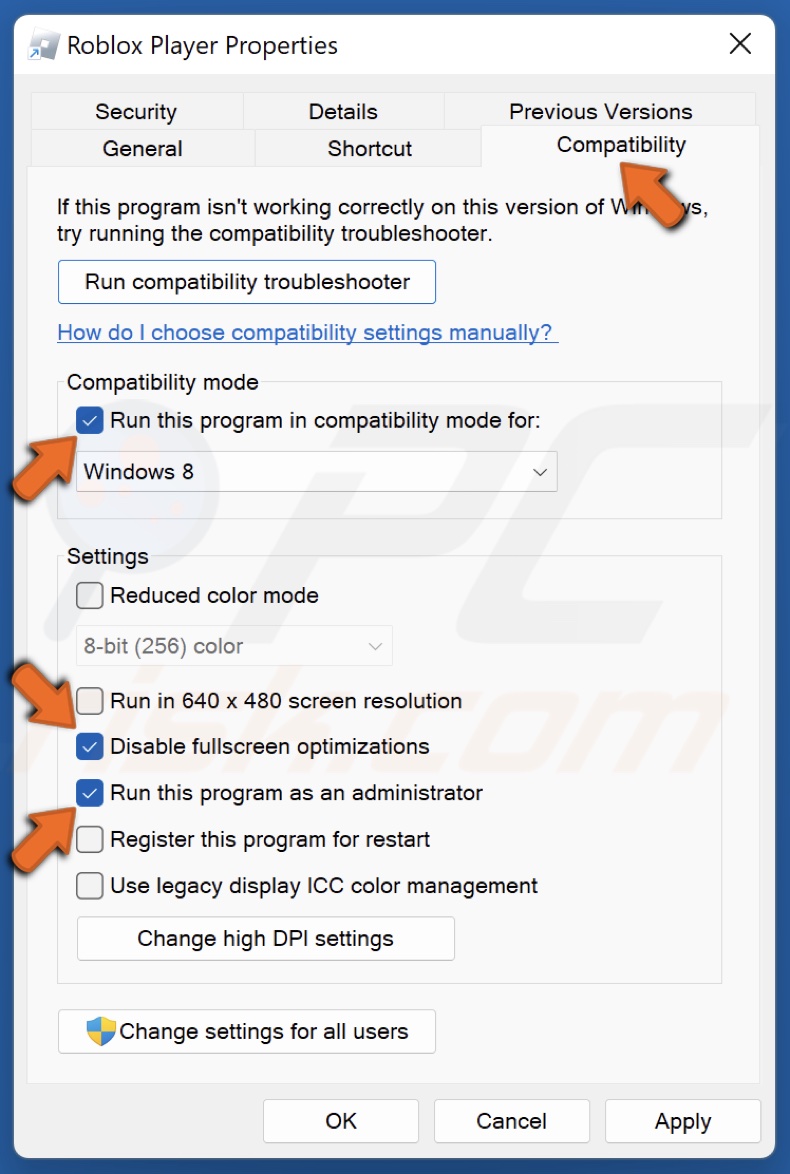 2. Select the Compatibility tab.
3. Mark the Run this program as an administrator checkbox.
4. Mark the Disable fullscreen optimizations checkbox.
5. Mark Run this program in compatibility mode for checkbox.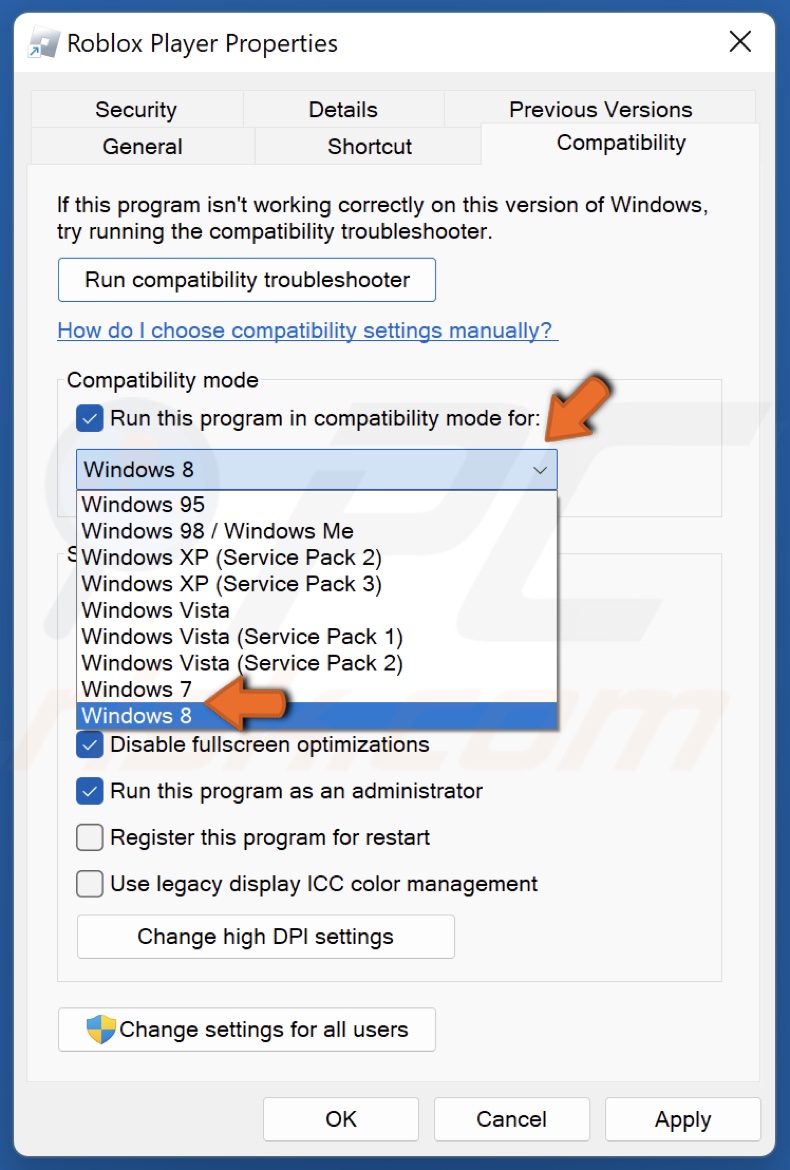 6. Open the compatibility mode drop-down menu and select Windows 8 or Windows 7.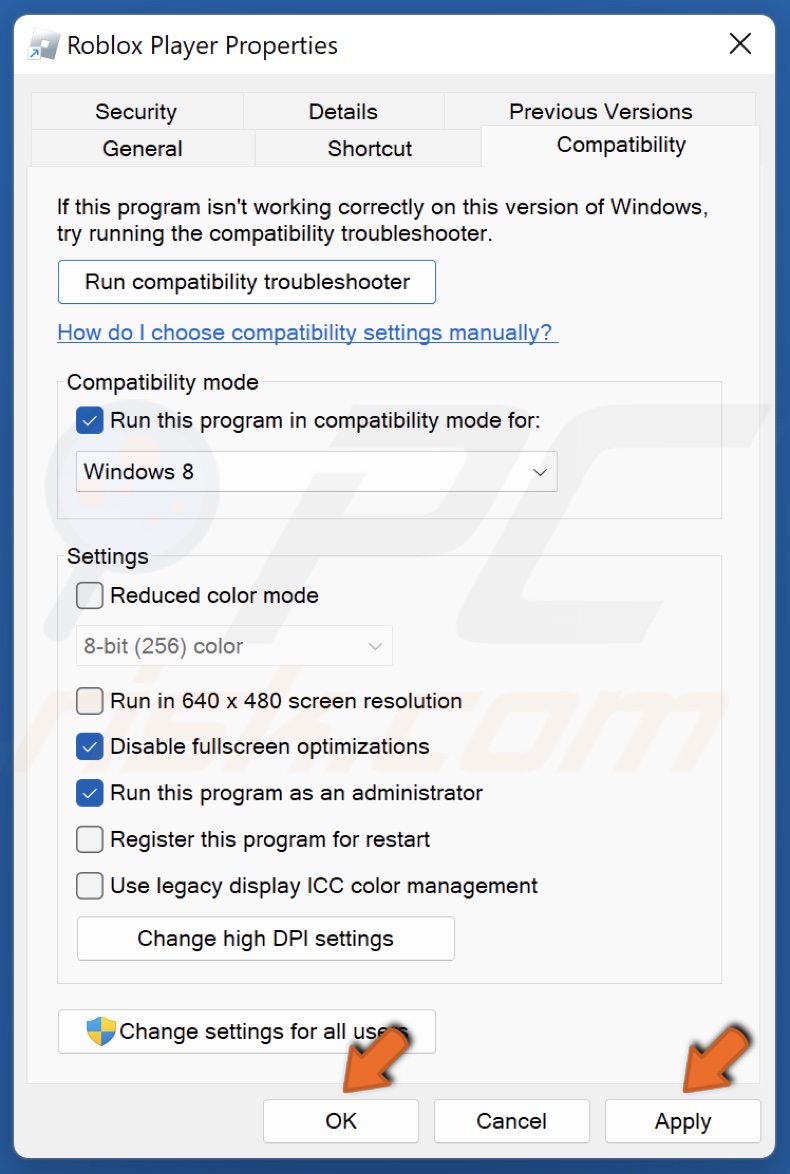 7. Click Apply and click OK.
Method 3. Allow Roblox Through Windows Defender Firewall
Windows Defender Firewall (or third-party firewall software) may prevent Roblox from connecting to its servers. Adding Roblox to your firewall's exceptions list might fix Error Code 267.
1. Hold down Windows+R keys to open Run.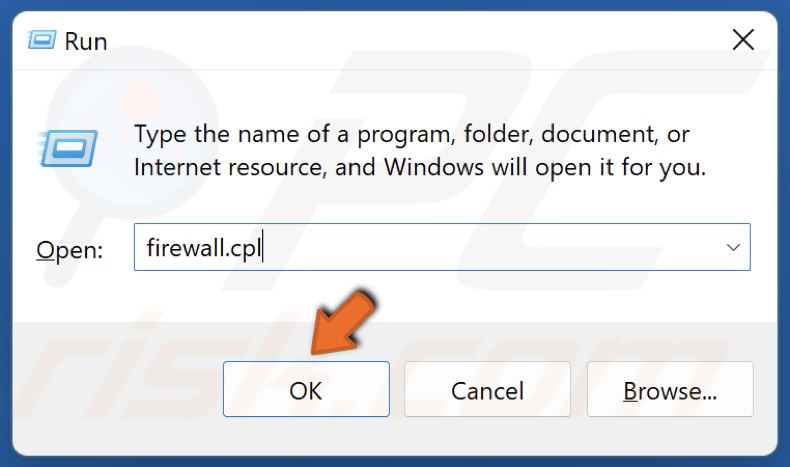 2. In the Run dialog, type in firewall.cpl and click OK.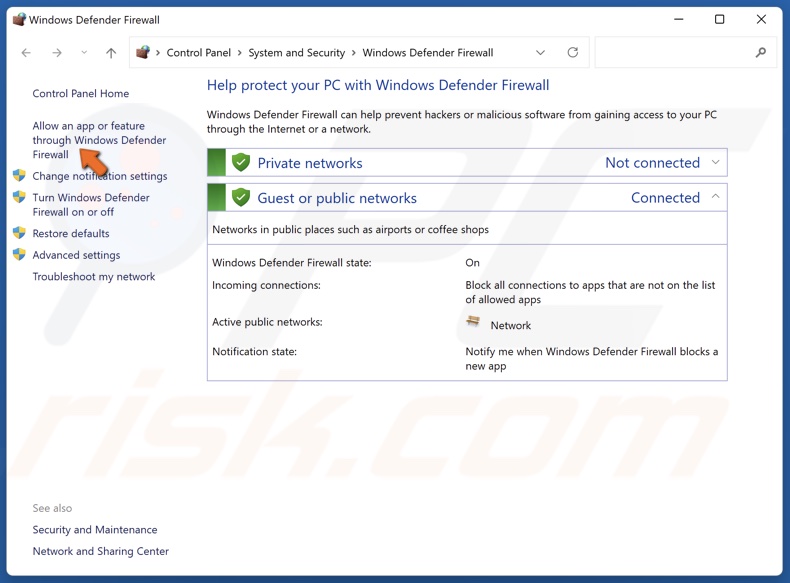 3. Click Allow an app or feature through Windows Defender Firewall.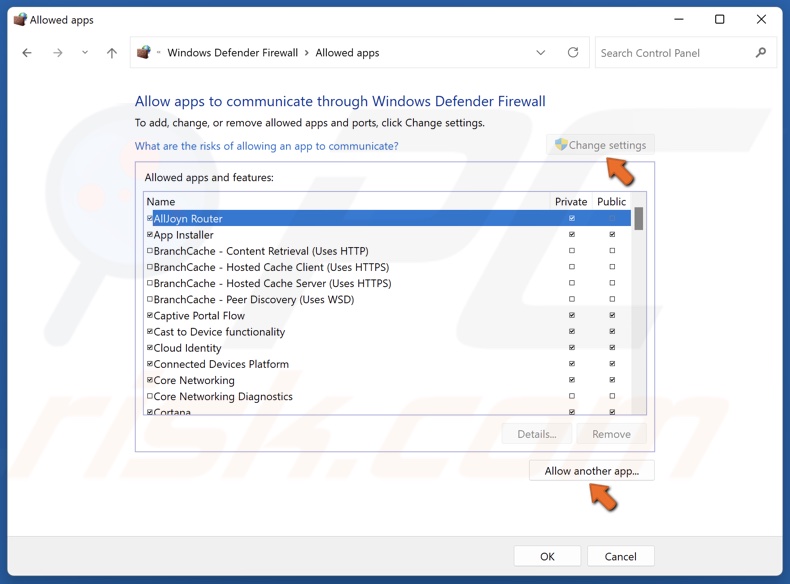 4. Click Change settings.
5. If Roblox is not on the allowed applications list, click Allow another app.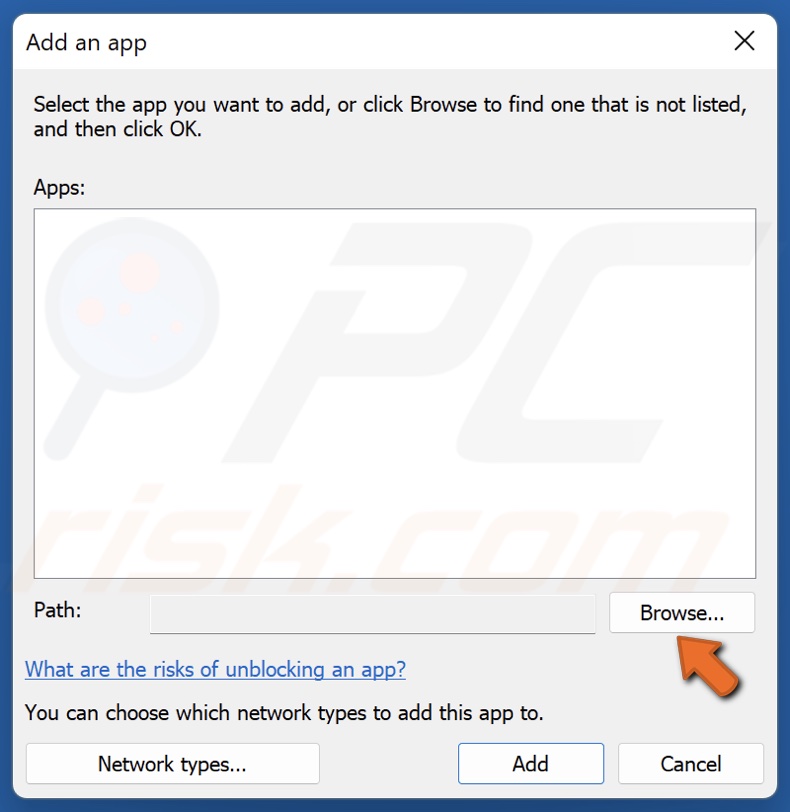 6. Then, click Browse.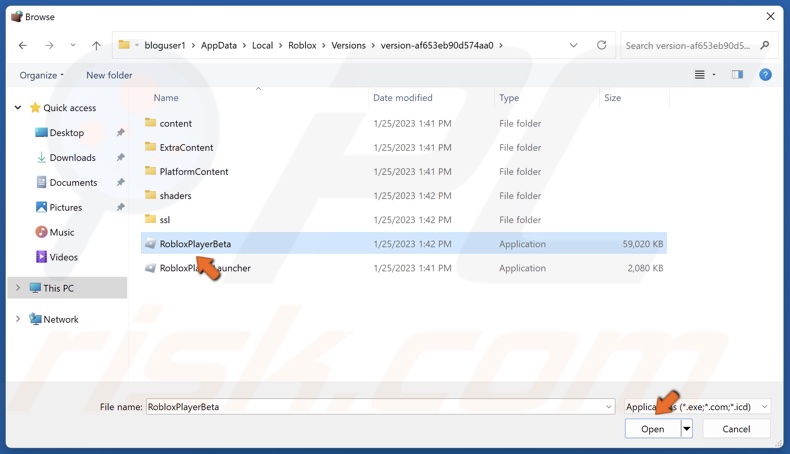 7. Type in %localappdata% in the address bar and press Enter.
8. Then, navigate to Roblox\Versions\ and access the most recent version folder.
9. Select RobloxPlayerBeta and click Open.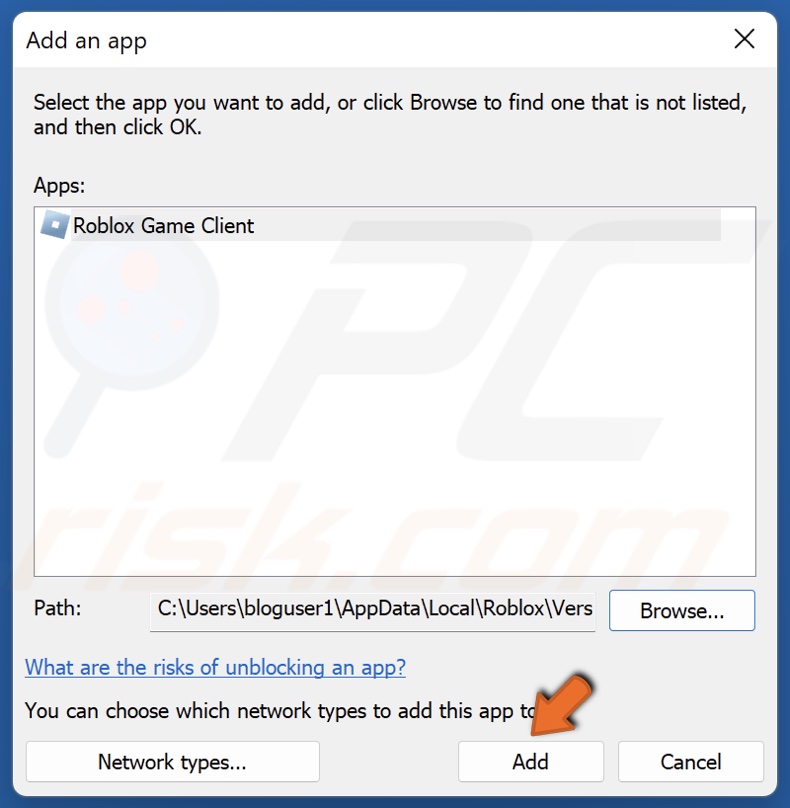 10. Click Add to add Roblox Game Client.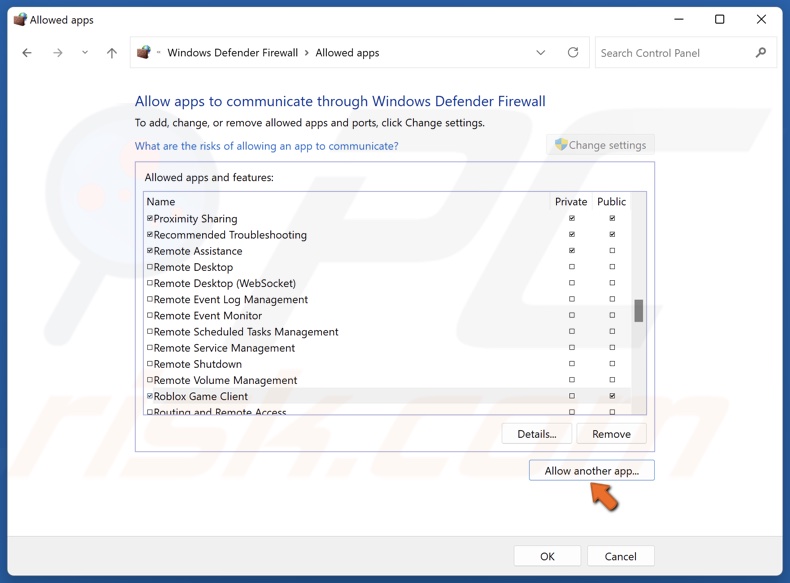 11. Click Allow another app again.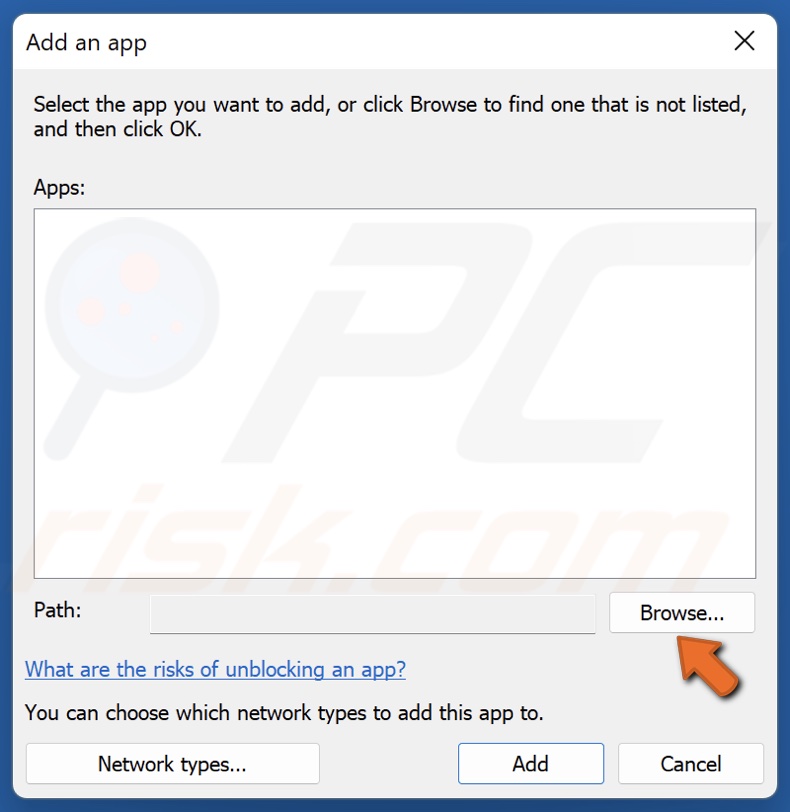 12. Click Browse.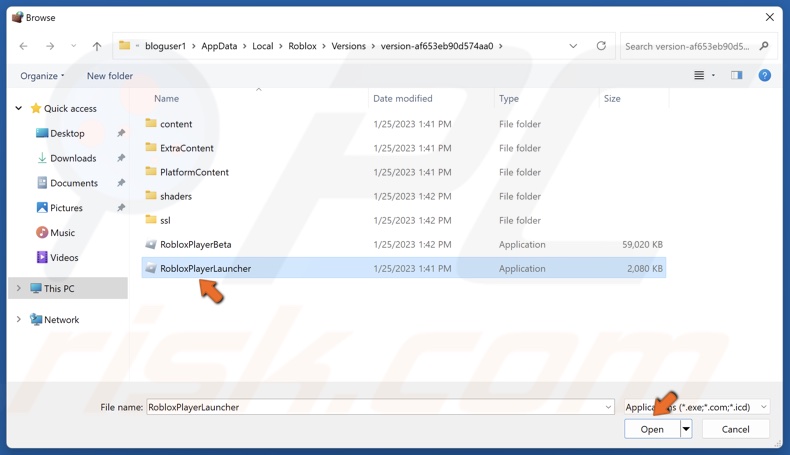 13. Select RobloxPlayerLauncher and click Open.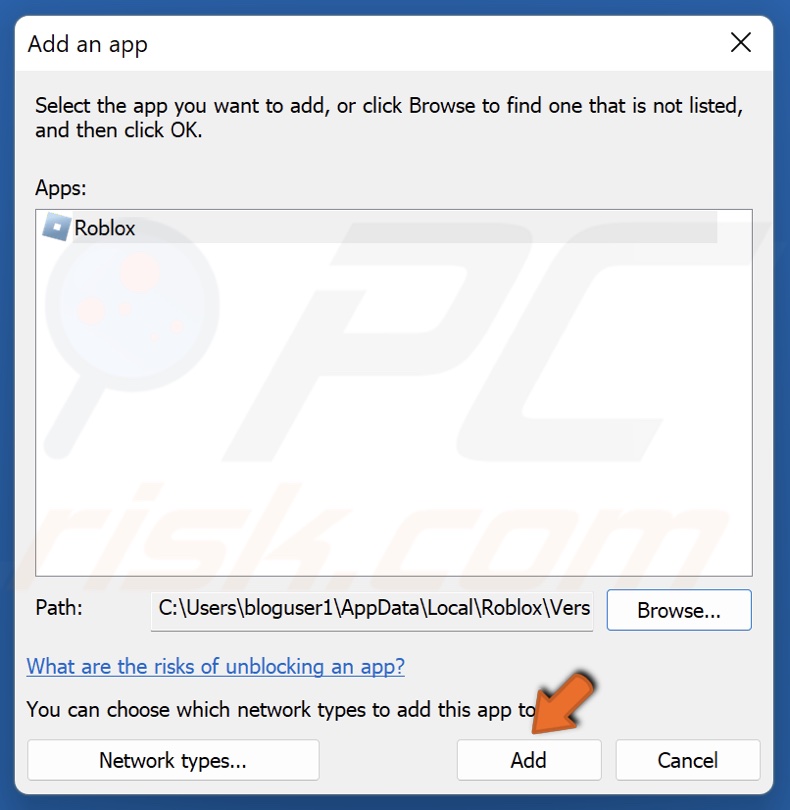 14. Click Add to add Roblox.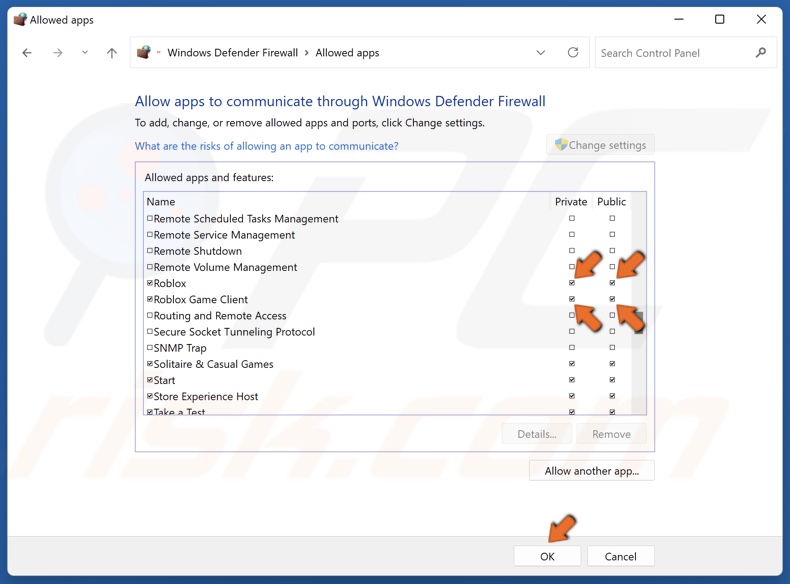 15. Mark the Public and Private checkboxes for Roblox and Roblox Game Client.
16. Click OK.
Method 4. Set Your Browser as Default
If you play Roblox using a browser that's not your default browser, you may fix Error Code 267 by setting it as your default browser.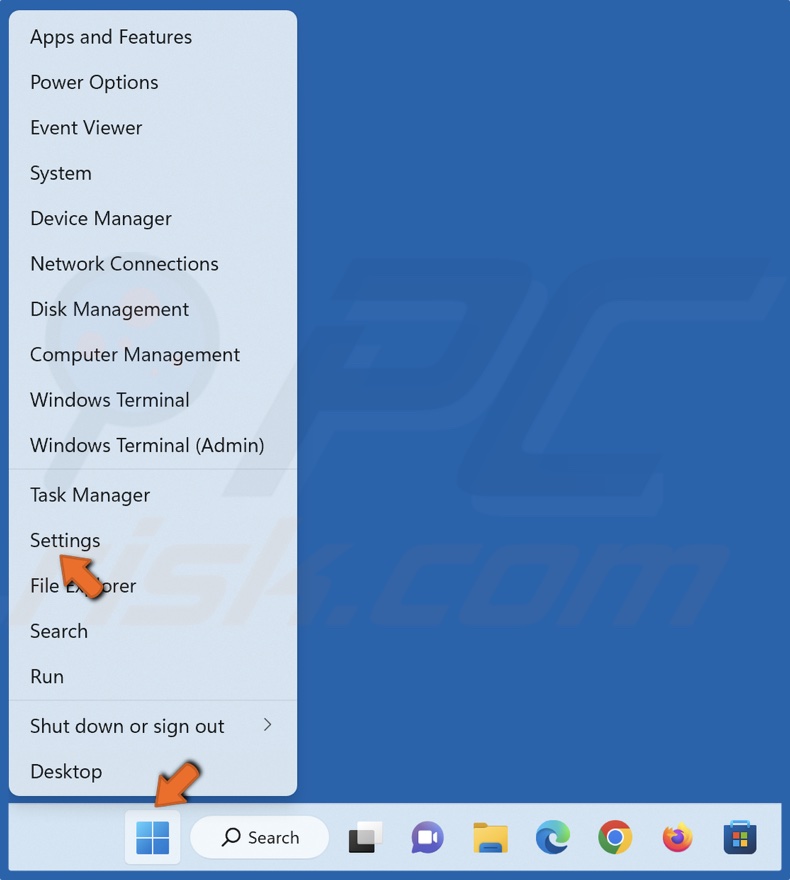 1. Right-click Start and select Settings.
2. Select the Apps panel and select Default apps.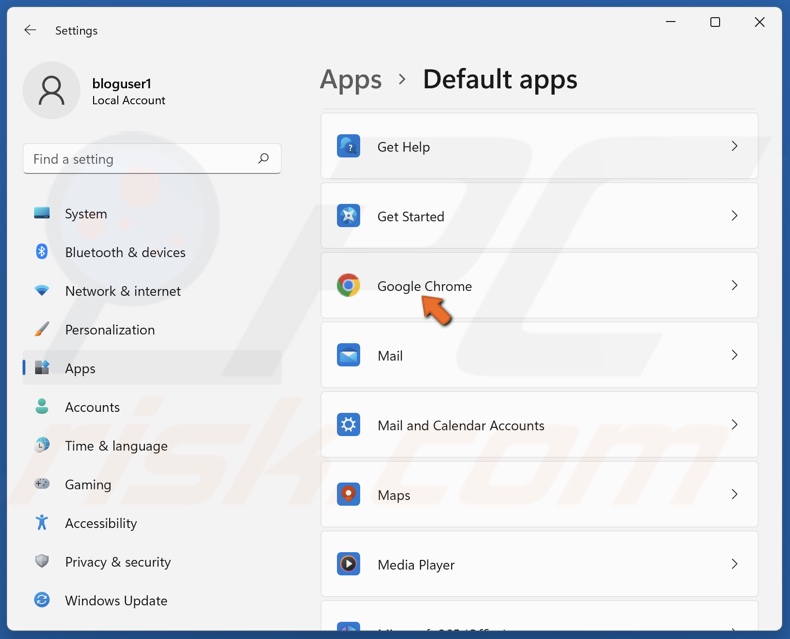 3. Select your web browser from the apps list.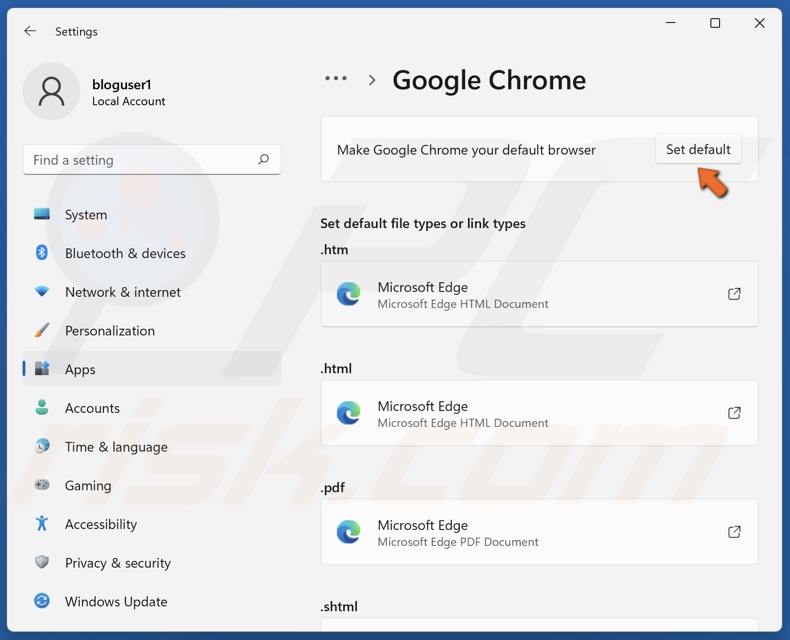 4. Then, click Set default.
Method 5. Disable Browser Extensions
Error Code 267 can occur due to interference from a browser extension. If you have browser extensions, particularly adblockers, that can prevent certain web content from loading, disable them and check if that fixed the error. Try disabling ad-blocking extensions first and disabling other extensions later.
Disable Extensions on Google Chrome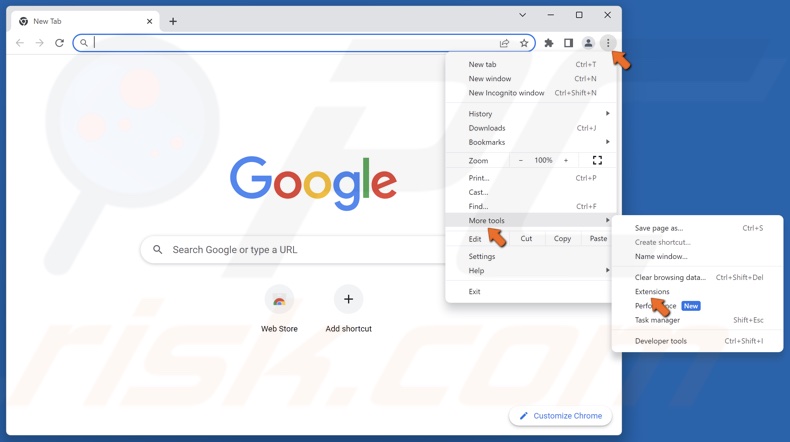 1. Open Chrome. Click the three dots at the top-right corner, select More tools, and click Extensions.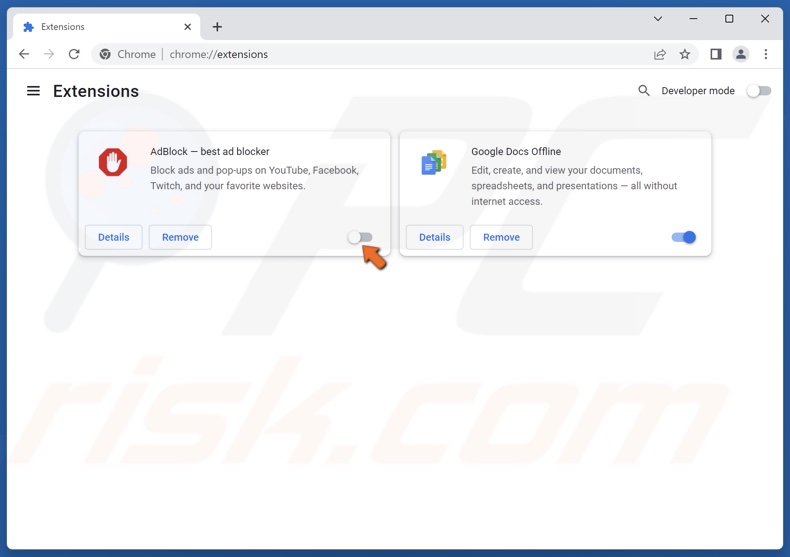 2. Toggle the slider next to an extension to disable it.
Disable Extensions on Mozilla Firefox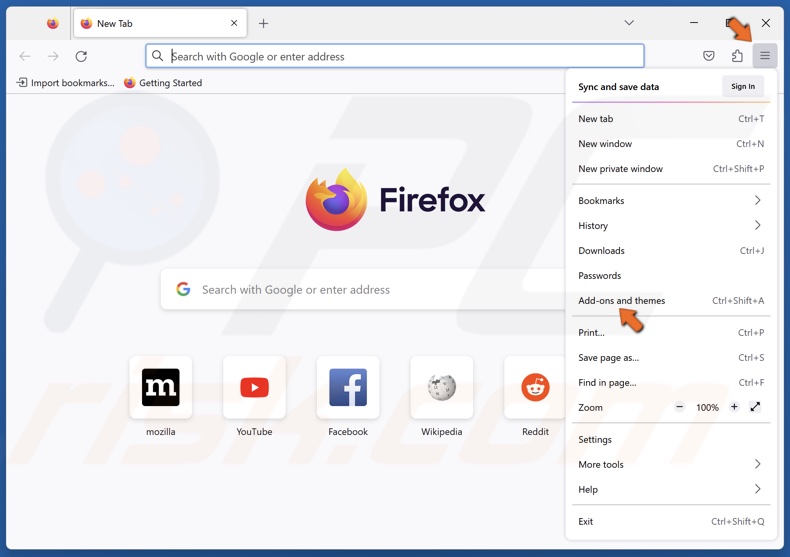 1. Open Firefox. Open the menu and click Add-ons and themes.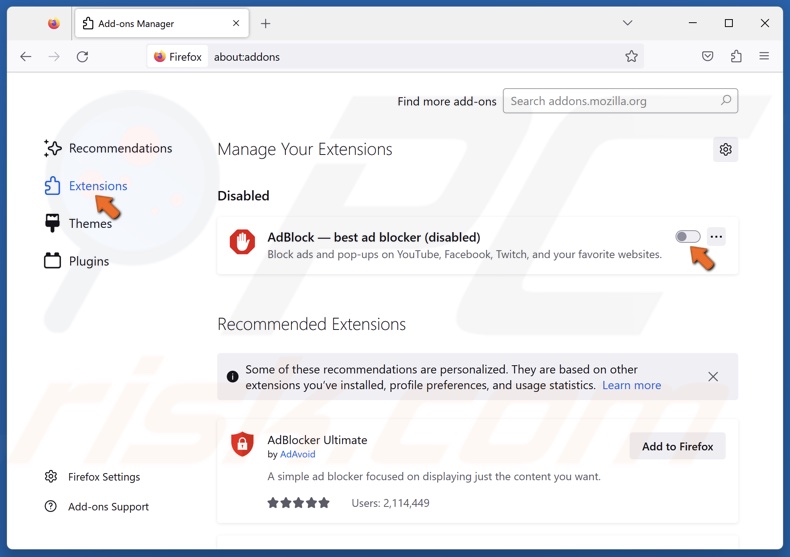 2. Select the Extensions tab.
3. Toggle the slider next to an extension to disable it.
Disable Extensions on Microsoft Edge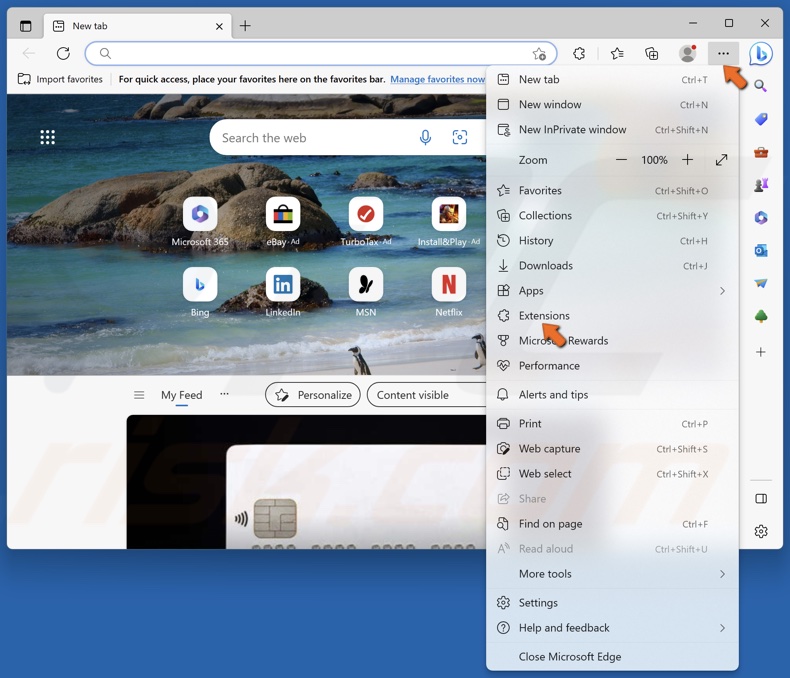 1. Open Edge. Click the three dots at the top-right corner and click Extensions.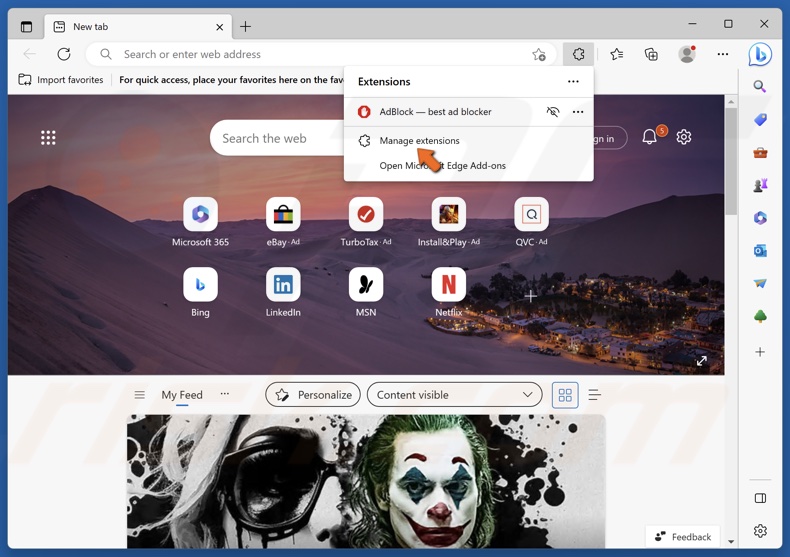 2. Click Manage extensions.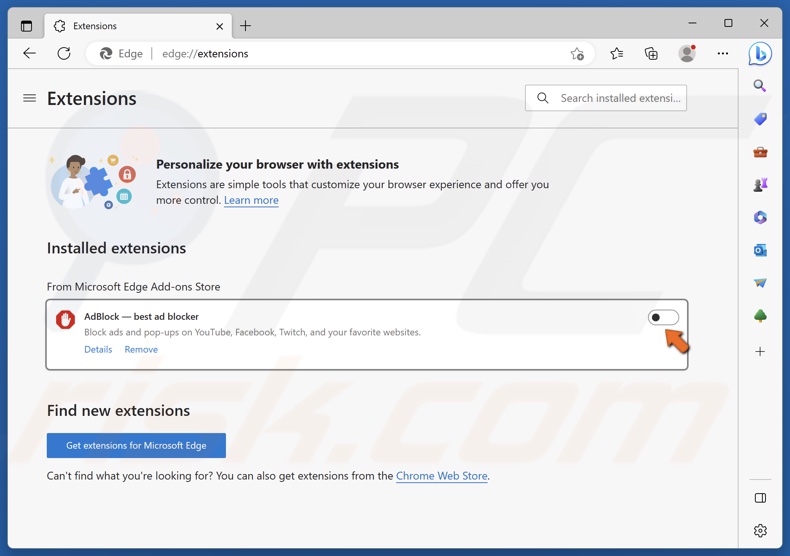 3. Toggle the slider next to an extension to disable it.
Did this article help you fix Error Code 267 in Roblox? Comment below to let us know.
If none of the methods helped you fix this error, try reinstalling the game or creating a new user account.