How to Fix uBlock Origin Not Working on Mozilla Firefox
uBlock Origin is a handy extension that removes pesky ads from showing on websites such as YouTube, Twitch, and others. However, many Firefox users have complained that uBlock Origin stopped blocking ads on the browser. This article will show you how you can easily fix this problem.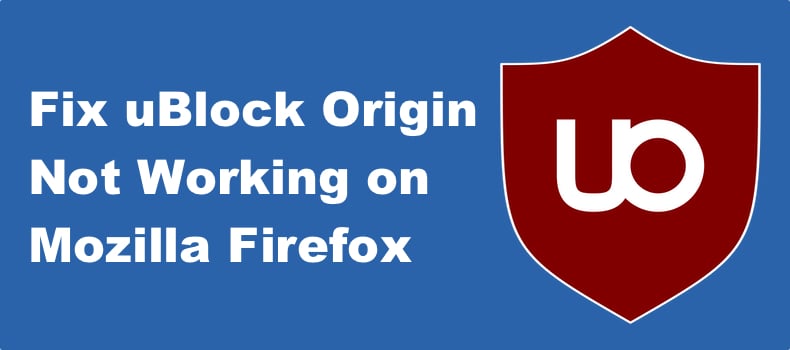 Many websites, including Facebook, YouTube, and Twitch, are constantly developing new ways to bypass adblockers, such as uBlock Origin, to show you ads. Likewise, adblockers try to catch up and adapt to new ways of showing ads. Therefore, you may see ads if the extension is outdated, so make sure that Ublock Origin is up-to-date.
Why Won't uBlock Origin Work on Firefox?
Firefox and/or Ublock Origin is outdated. In most cases, if you see ads when uBlock is enabled, it means that a website has found ways to bypass the extension. It may take time for uBlock developers to roll out a new version that blocks the ads again.
Interference from another browser extension. Another browser extension, particularly another adblocker, may interfere with uBlock Origin and allow ads to slip through. Disable all other adblockers and see if that fixes the issue.
Corrupted web browser cache. Your browser's cache may have accumulated unnecessary files over time. Clearing the cache might fix the issue.
IPv6 connection issues. Since IPv6 is enabled in Firefox by default, it can lead to network issues, so disabling IPv6 in Firefox may resolve the issue.
Video Tutorial on How to Fix uBlock Origin Not Working on Firefox
Table of Contents:
Method 1. Clear Browsing Data
Your browser's cache may have accumulated many unnecessary files over time, which prevent Ublock from working correctly. Sometimes, when uBlock Origin stops blocking ads, all you have to do is clear your browser's cookies and cache. The guide below will show you how to do that.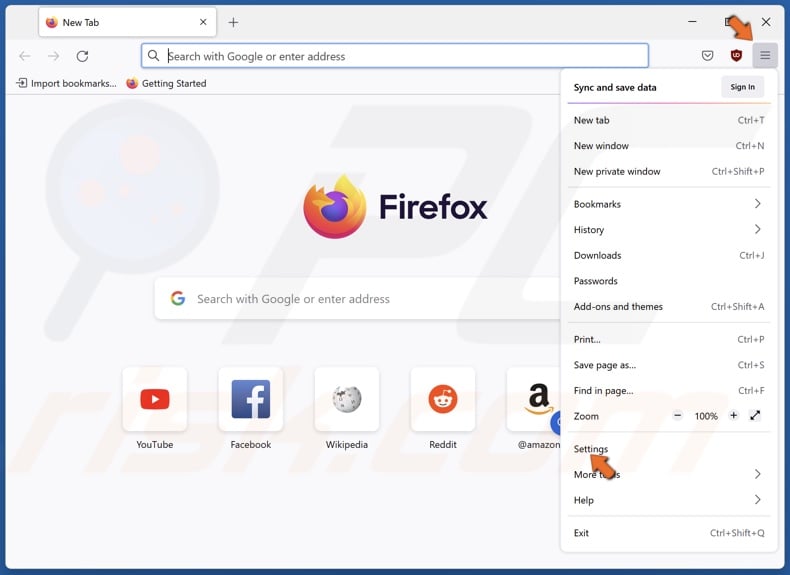 1. Open Mozilla Firefox. Open the menu and select Settings.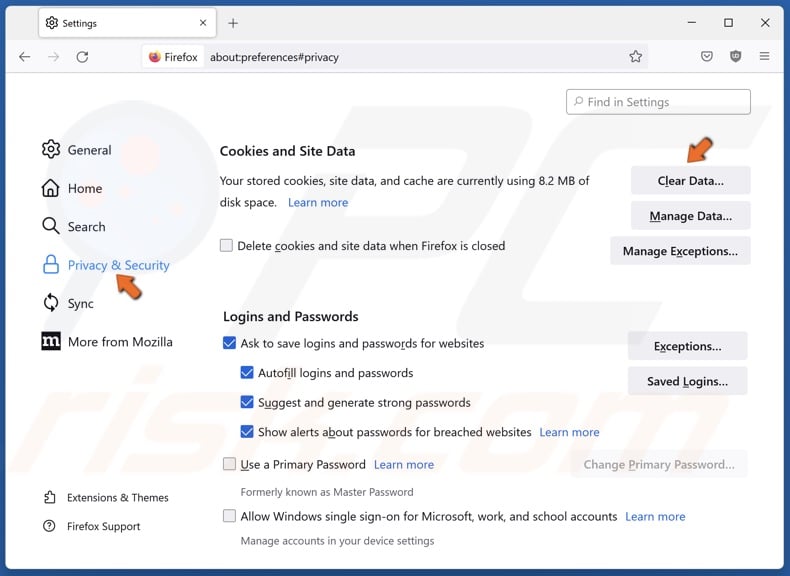 2. Select the Privacy & Security panel.
3. Scroll down, and in the Cookies and Site Data section, click Clear Data.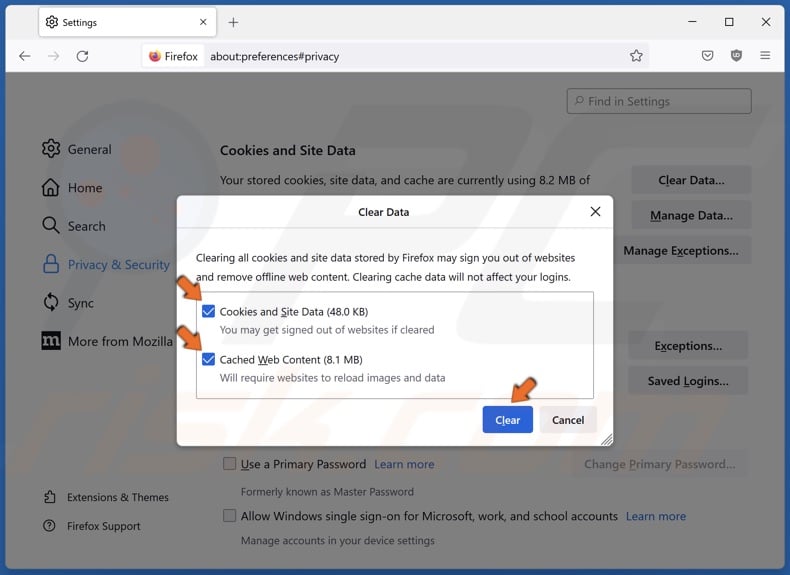 4. Mark the checkboxes next to Cookies and Site Data and Cached Web Content and click Clear.

5. Click Clear Now.
Method 2. Reset uBlock Origin
This method shows you how to create a backup file for uBlock Origin and reset the extension to its default settings.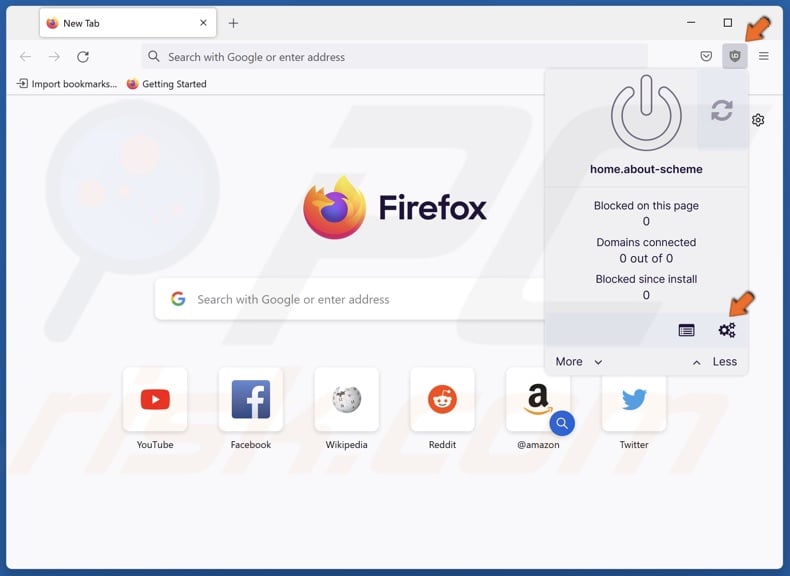 1. Open Mozilla Firefox. Click the uBlock Origin icon in the top-right of the window to open the menu.
2. Click the three gears icon to open the uBlock Origin dashboard.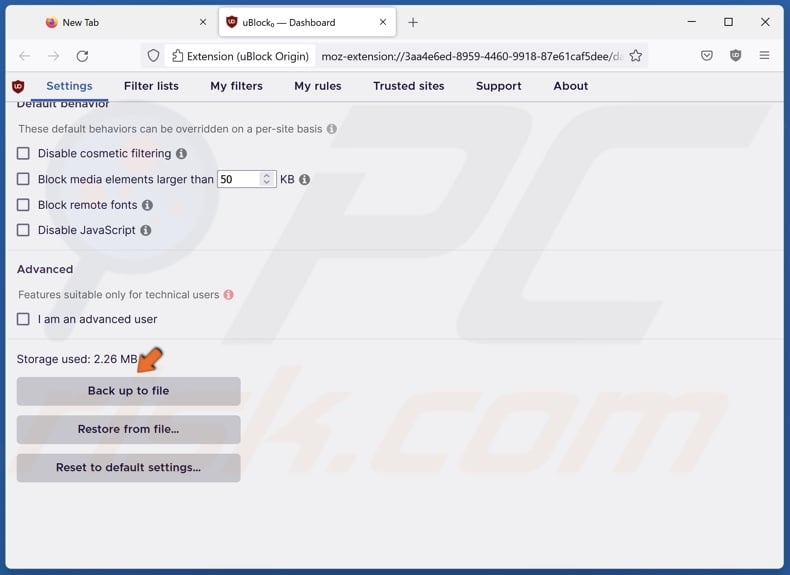 3. In the Settings tab, scroll down to the bottom.
4. Click Back up to file. A backup file will be created and saved to your downloads folder.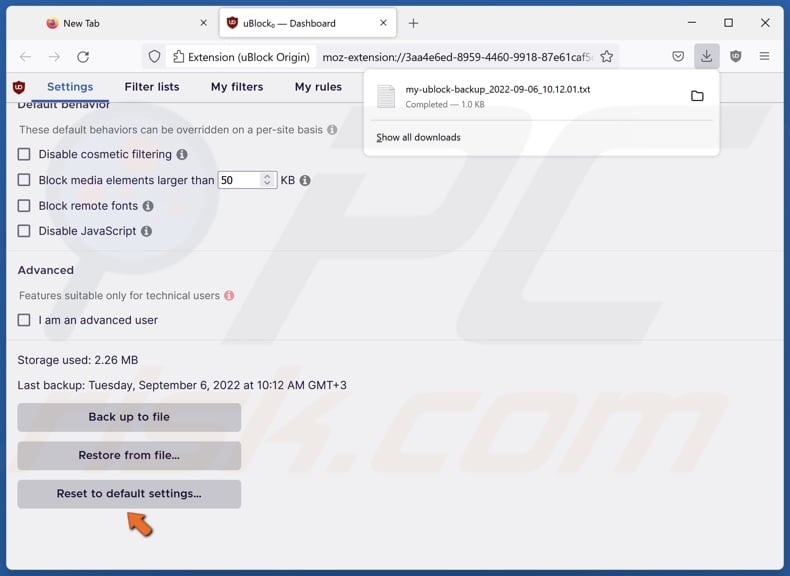 5. Click Restore default settings.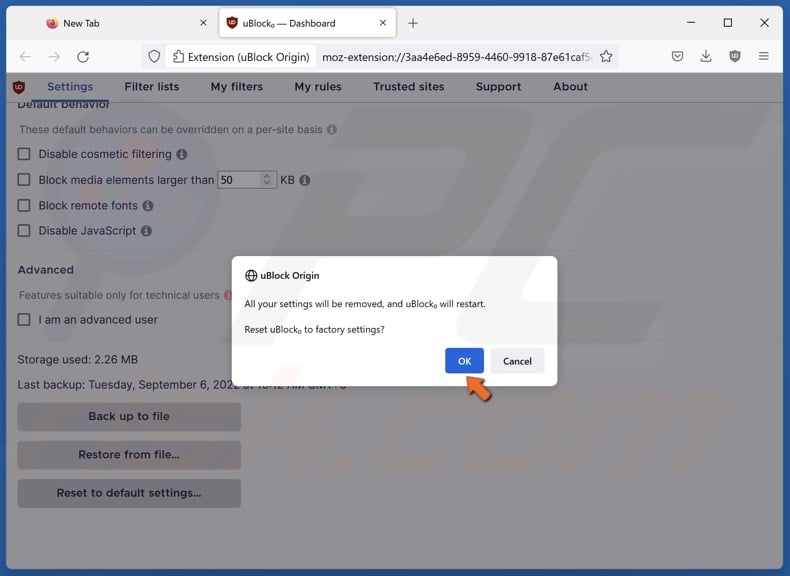 6. Click OK to confirm the action, and uBlock Origin will be reset to it factory defaults.
Method 3. Disable IPv6 (Internet Protocol Version 6) in Firefox
Since Firefox supports IPv6 by default, it can lead to network problems. Therefore, disabling IPv6 in Firefox's settings may fix uBlock Origin not working.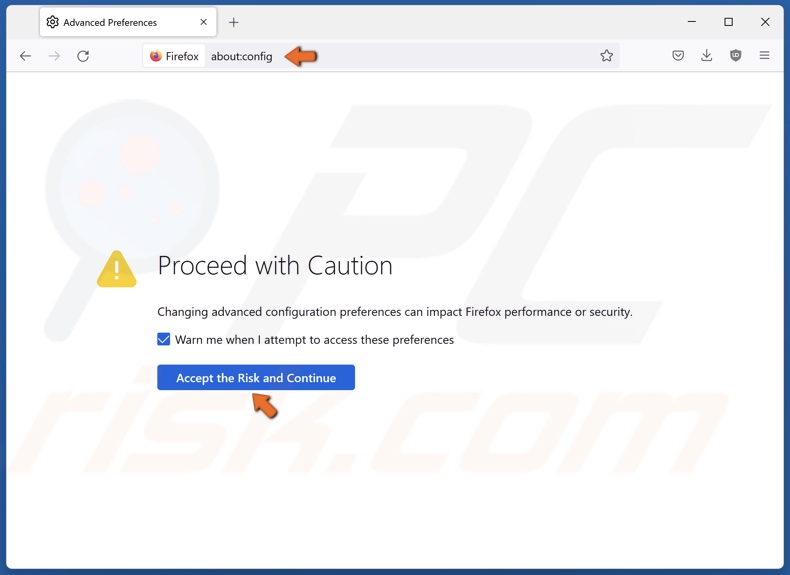 1. Open Mozilla Firefox. Type in about:config in the address bar and press Enter.
2. Click Accept the Risk and Continue to access advanced preferences.
3. Type in network.dns.disableIPv6 in the search box.
4. Toggle the button next to network.dns.disableIPv6 to change the value to true.
5. Restart Firefox and check if the extension is working correctly.
Method 4. Install the uBlock Origin Developer Build
If your uBlock Origin extension is up-to-date, but you still see ads on the sites you visit, try installing a build of the extension that's still in development, as it may have the latest ad-blocking features.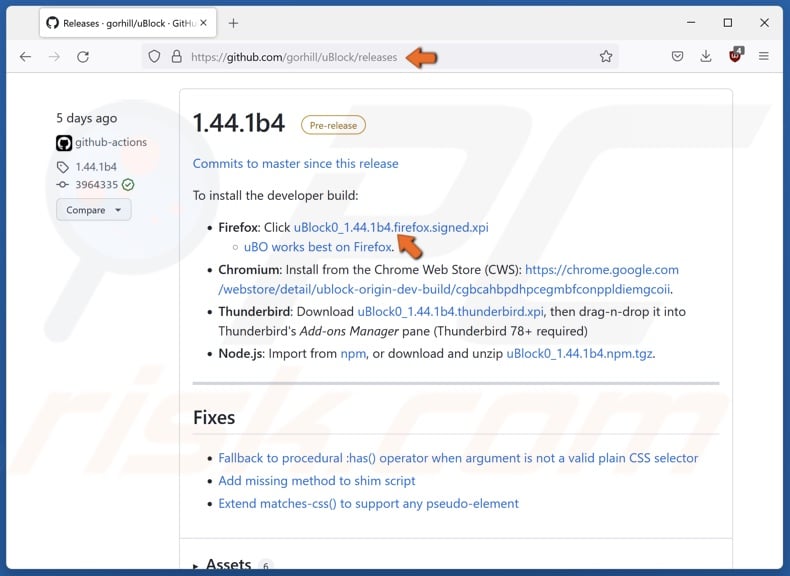 1. Open Mozilla Firefox. Go to the uBlock Origin's GitHub webpage.
2. Select a build labeled Pre-release and click the uBlock .xpi file for Firefox.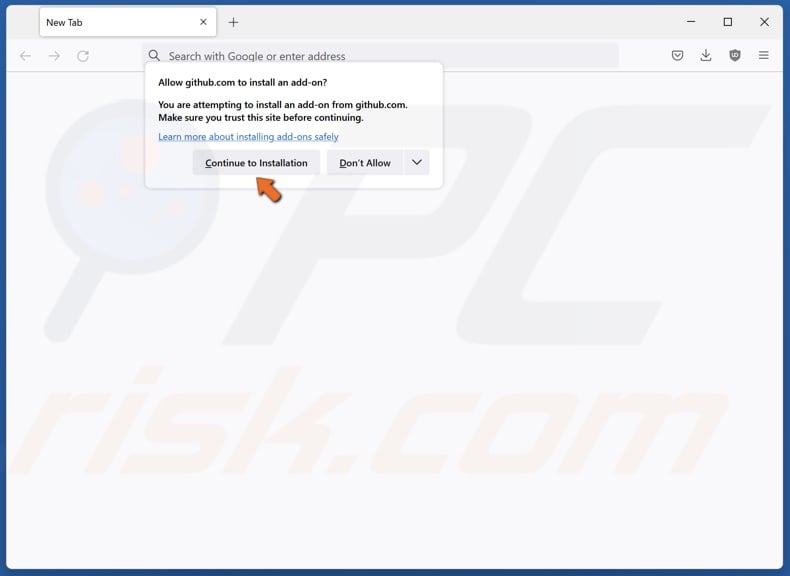 3. Click Continue to Installation.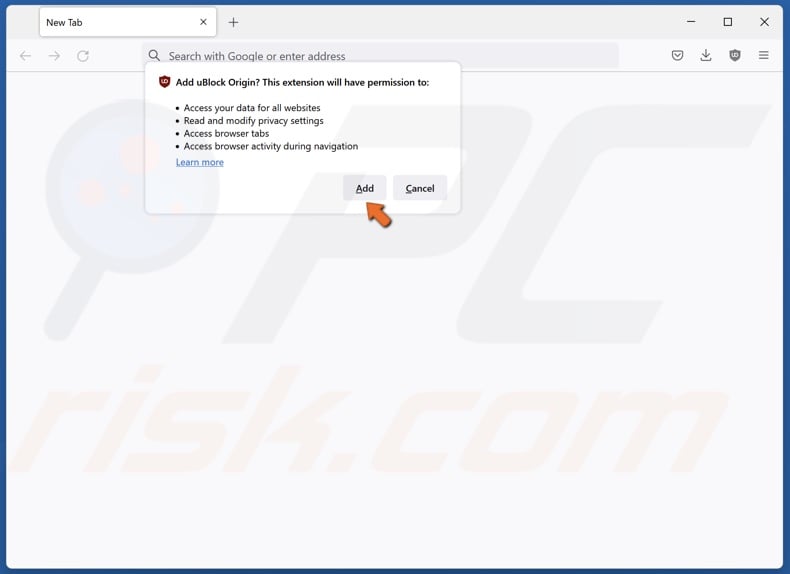 4. Click Add. The pre-release build will be installed.
Did this article help you fix uBlock Origin not working on Firefox? Let us know by leaving a comment below.