How to Fix "No Servers Found" Error in Apex Legends
Sometimes, Apex Legends doesn't allow users to connect to its servers and shows the "No servers found" error message. In most cases, this error occurs due to issues related to the user's Internet connection but can also occur due to other reasons. This article will discuss the causes of this error and how to fix it.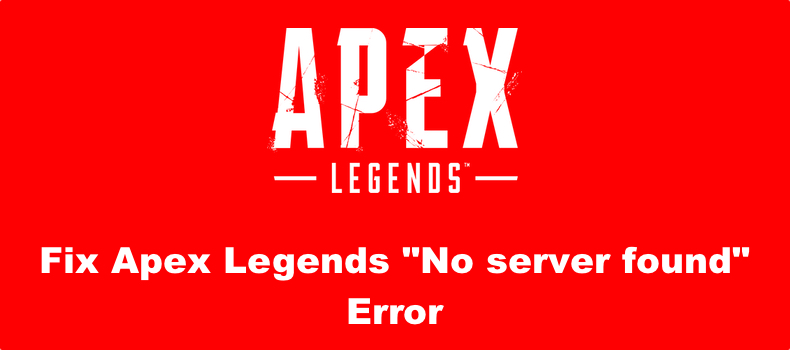 What Causes This Error?
Our research shows that the "No servers found" error can occur due to the following reasons:
Apex Legends servers may be offline or down for maintenance.
An unstable Internet connection, misconfigured network settings, and outdated network adapter drivers.
The "No servers found" error is known to occur when a newly rolled out Apex Legends update was not installed.
The servers become overloaded due to an influx of new players, especially during an event or when a new season is out. In this case, restart the game and try logging in several times.
How to Fix This Error?
Follow the troubleshooting guide below to fix the "No servers found" error. However, before you do that, here are a few tips.
Try restarting your Internet router. Unplug your router from the outlet and wait for a few minutes. Then, plug it back in and check if the error went away.
Try connecting to the Internet using an Ethernet cable to ensure a stable and fast connection.
Update your network adapter driver.
Install the latest updates for your Windows operating system.
Video Instructions on How to Fix Apex Legends "No Servers Found" Error
Table of Contents:
Check Apex Legends Server Status
Before you apply any of our troubleshooting methods, you should check Apex Legends' server status. Visit the Apex Legends Status website to see the server status for each region. You can also go to Downdetector to check the status as well.
Method 1. Change Your Server
Apex Legends automatically chooses a server (Data Center) for you based on your location. If the game gets stuck in a "No server found" loop, try waiting for a few minutes before changing the server, a.k.a Data Center. Go through the server list until you find a server that works for you.
1. Launch Apex Legends.
2. Press the Tab key on the loading screen.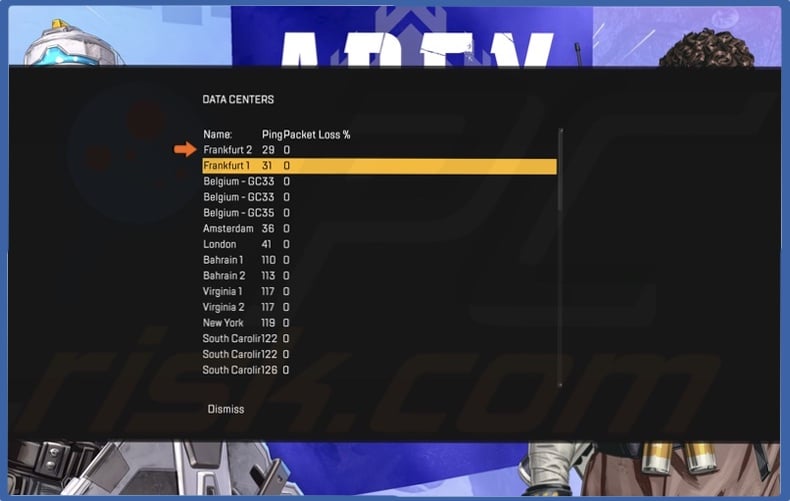 3. Select a server with the least ping (latency).
4. Launch Apex Legends and see if that fixed the error.
Method 2. Repair and Update Apex Legends
Keeping a multiplayer game up-to-date is crucial for it to work error-free. However, we suggest you repair the game installation and then update it.
1. Open Origin.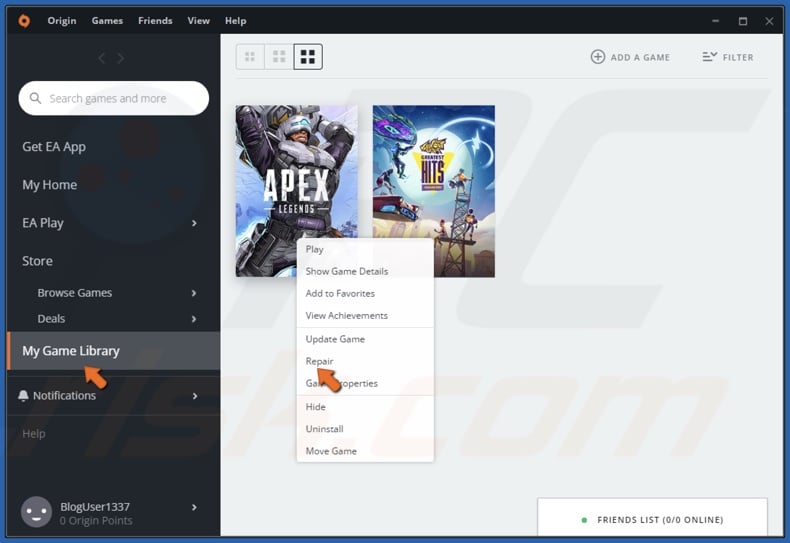 2. Go to My Game Library.
3. Right-click Apex Legends and click Repair.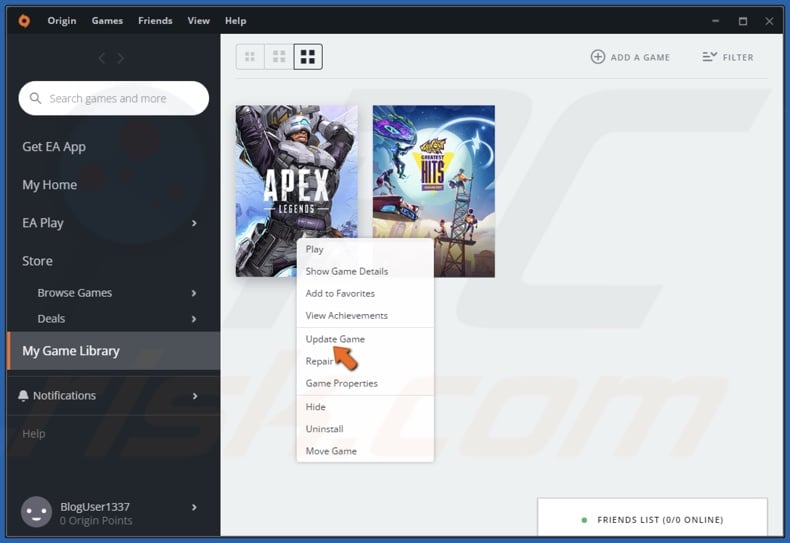 4. Once the game is repaired, right-click Apex Legends again and click Update Game.
5. Click Close when prompted.
6. Launch Apex Legends and see if that fixed the error.
Method 3. Restart Windows Explorer
Some have suggested that Apex Legends may experience issues if Windows Explorer isn't working correctly. Some users reported that they've been able to fix the "No server found" error by restarting the Windows Explorer process.
1. Hold down Ctrl+Shift+Esc keys to open Task Manager.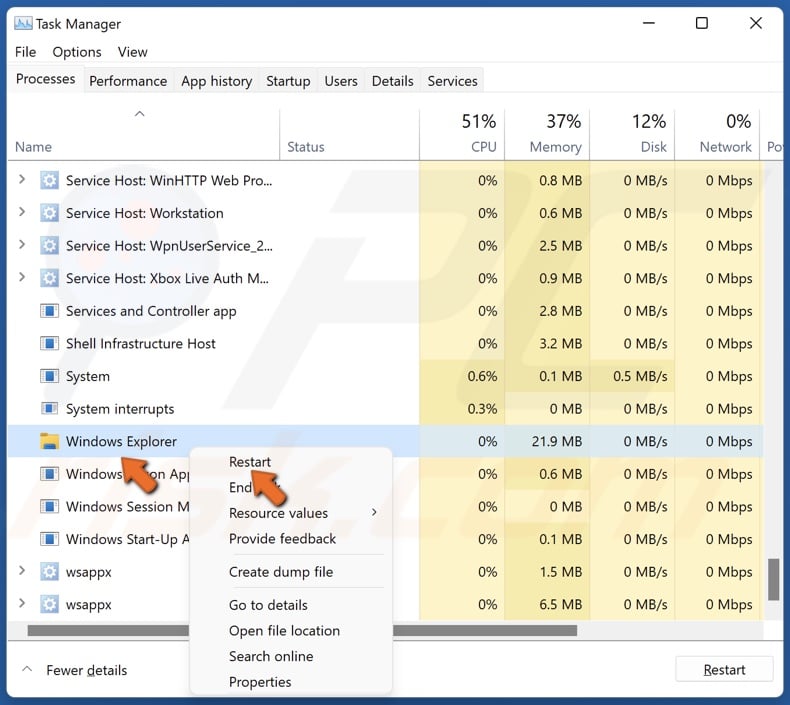 2. In the Processes tab, scroll down and find Windows Explorer.
3. Right-click Windows Explorer and click Restart.
4. Launch Apex Legends and see if that fixed the error.
Method 4. Switch to a Different Launcher
Apex Legends is available on Steam and Origin. User reports indicate that the "No servers found" error occurs on Steam the most. Sometimes, this error occurs only on Steam, but not Origin. Therefore, you can try switching to Origin, but you will have to redownload Apex Legends from scratch.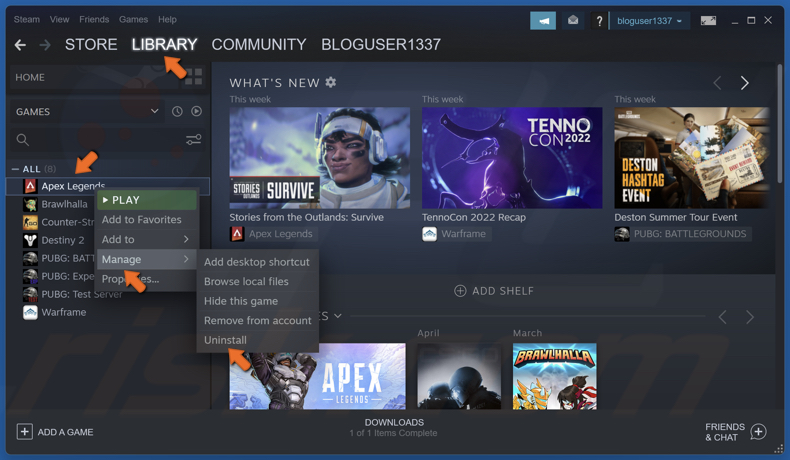 1. Open Steam and go to Library.
2. Right-click Apex Legends, click Manage, and click Uninstall.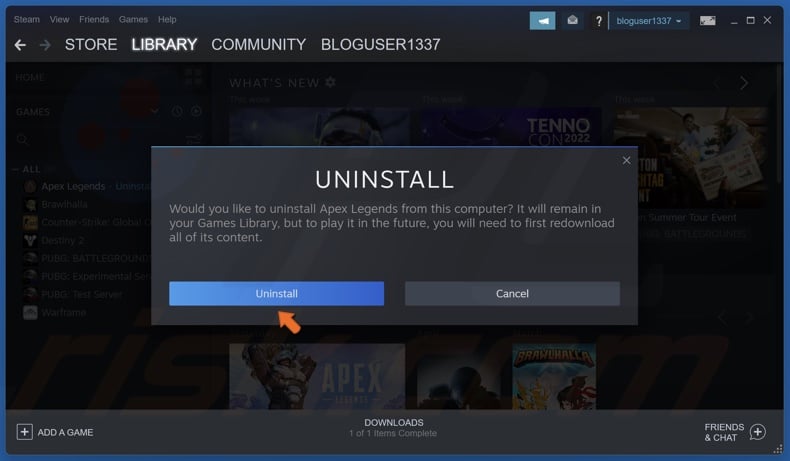 3. Click Uninstall to confirm the action.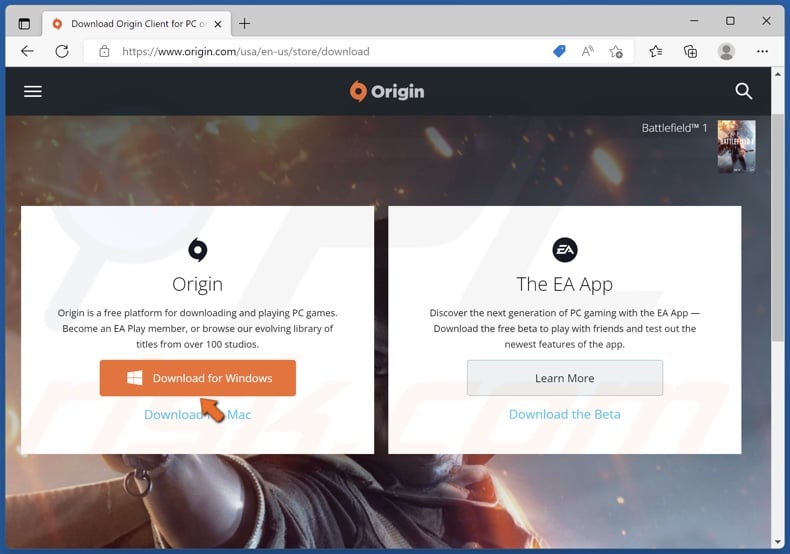 4. Open your web browser, and go to the Origin website.
5. Click Download for Windows.
6. Run the OriginThinSetup.exe once it's downloaded.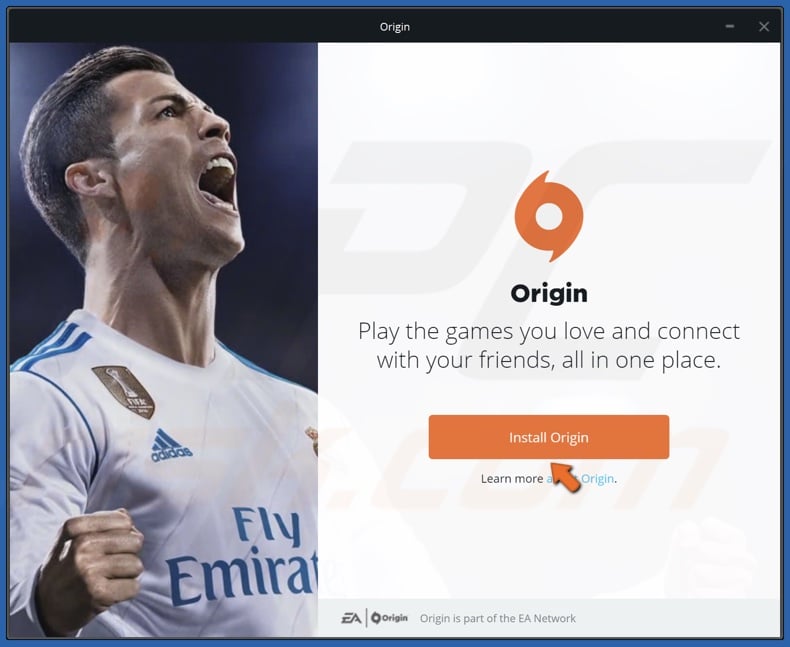 7. Click Install Origin.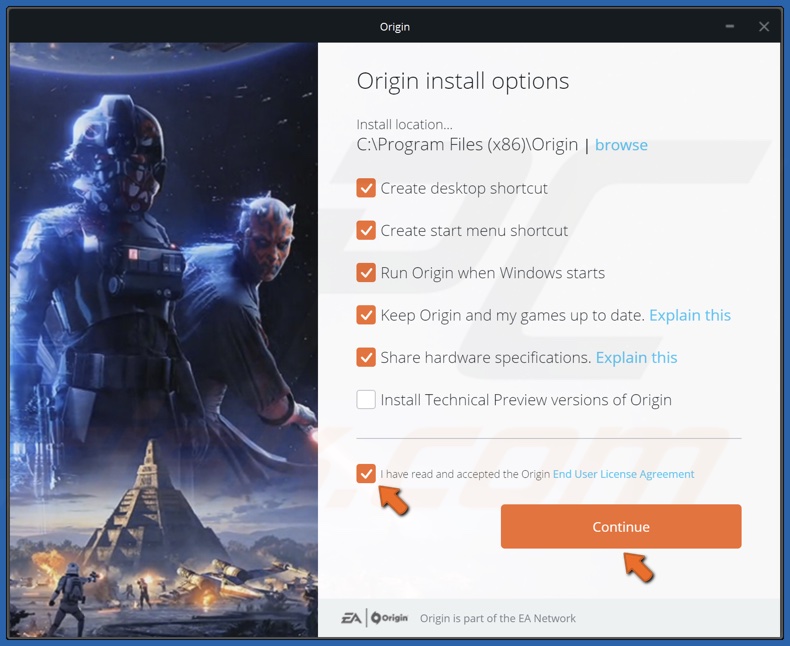 8. Accept the Origin End User License Agreement and click Continue.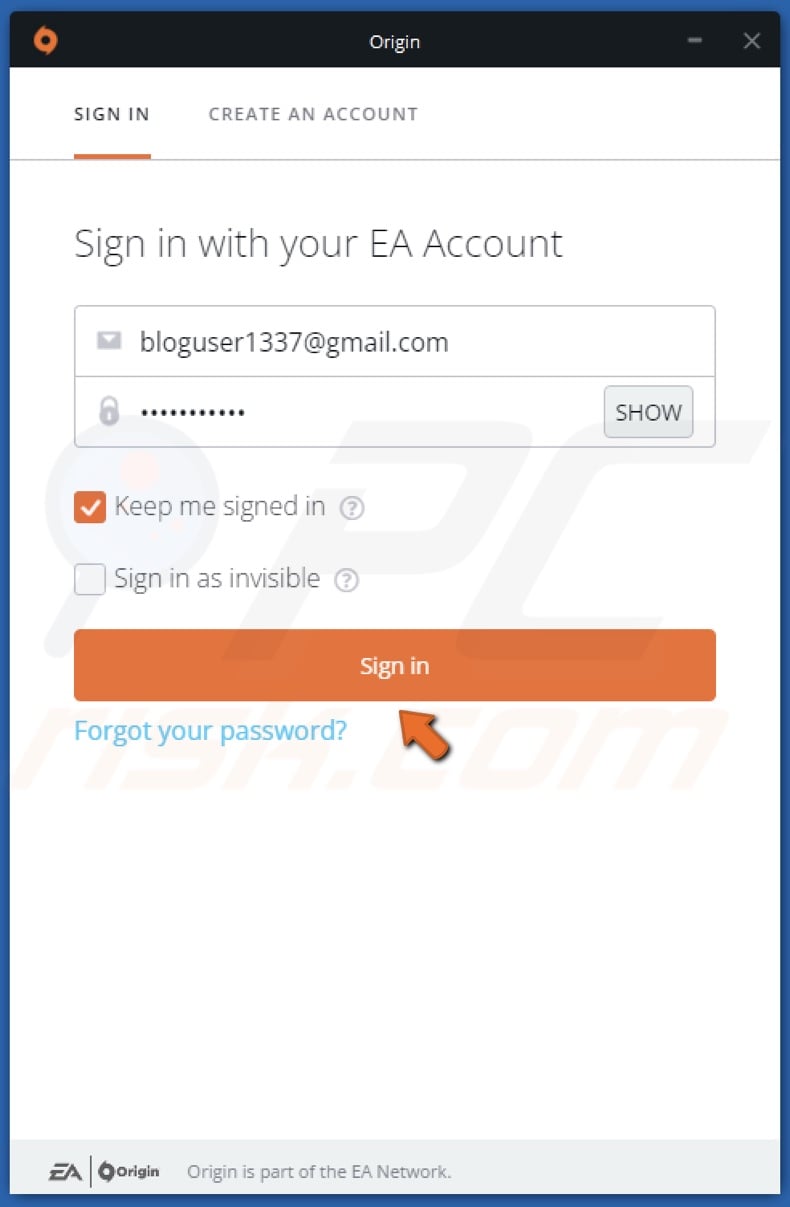 9. Enter your login credentials and click Sign in. Or create a new account.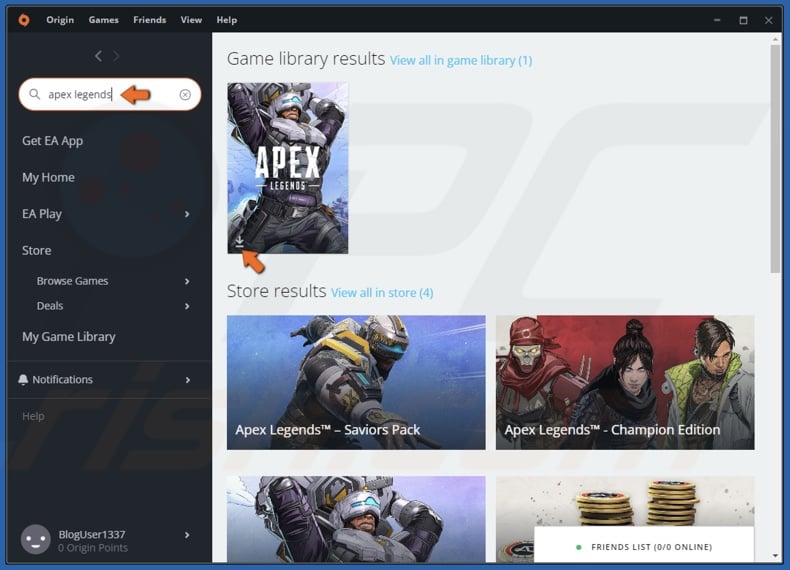 10. Type in Apex Legends in the search box.
11. Click the arrow on the Apex Legends thumbnail to begin downloading.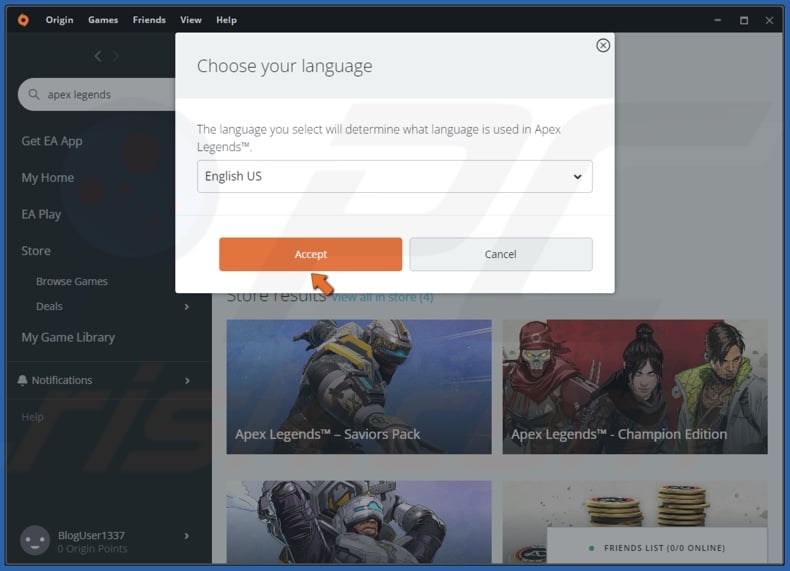 12. Select your preferred language and click Accept.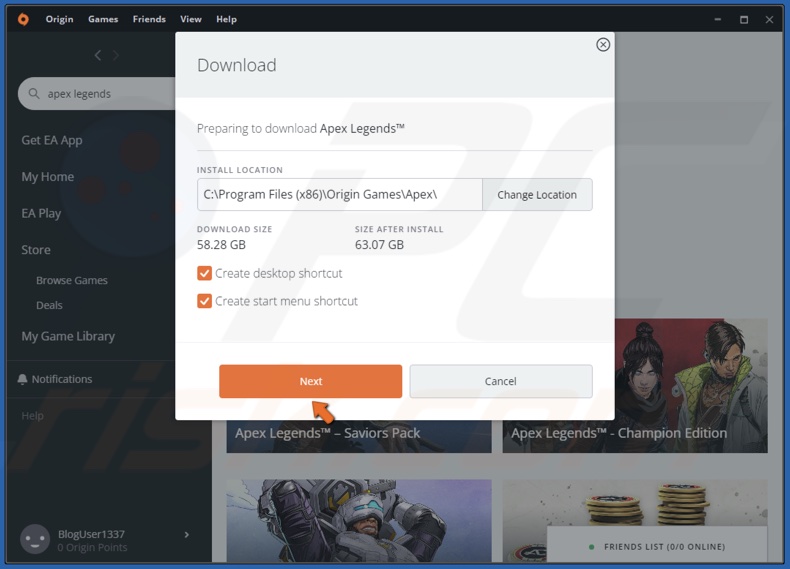 13. Then, click Next.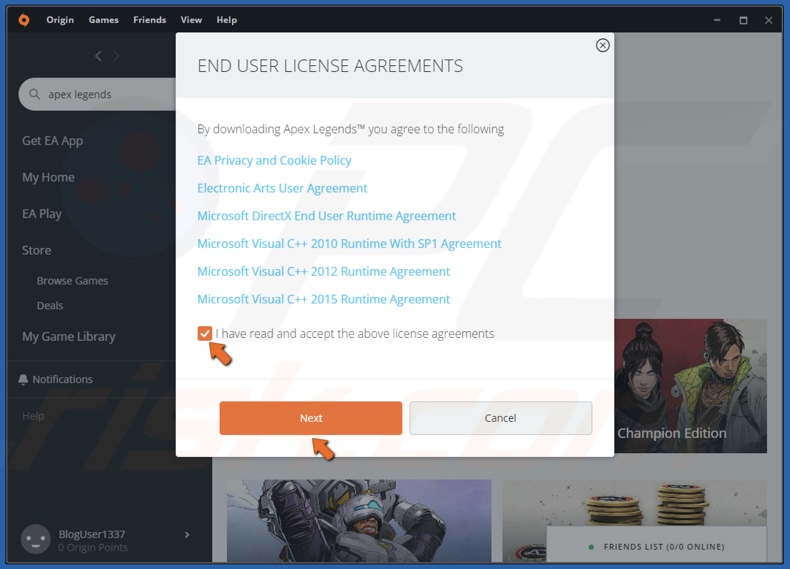 14. Accept the license agreement and click Next. Wait for the game to download.
15. Launch Apex Legends and see if that fixed the error.
Did this article help? Let us know by commenting below.