How to recover missing desktop icons on Windows 10

Written by Tomas Meskauskas on
Desktop icons disappeared on Windows 10? Read the article on how to get them back
Desktop icons are an inseparable part of the Windows experience. However, in Windows 10, under certain circumstances, they can disappear. In most cases, however, this occurs because of the user's actions. If you want to restore the missing desktop icons, refer to the guides we have included at the end of this article.
Since the release of Windows 10 in 2015, the OS underwent some significant changes to its GUI. However, desktop icons remained how they were since the first Windows versions. Users have grown accustomed to the desktop and its functions and don't want any significant changes to the GUI. We all remember how polarizing Windows 8 was with its unique Start screen. Since then, Microsoft has taken a step back and played it safe with Windows 10.
The desktop is often the fastest way of accessing frequently used files and provides a quick way to access applications. Windows desktop icons are an important part of using a computer for many users. Many desktop icons include shortcuts to access a folder or application quickly without having to go deep inside every folder to access what you want to.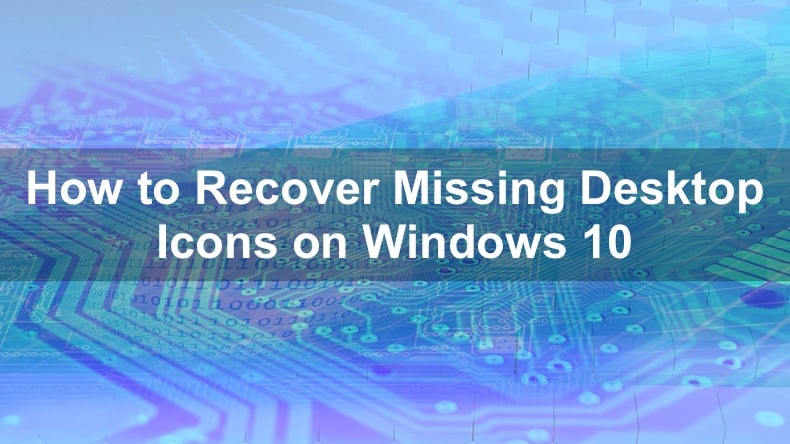 Many Windows 10 users think that their desktop icons disappeared randomly, but that's not always true. In fact, in most cases, it happens as a result of the user's activity. For example, a user may unknowingly activate Tablet mode on their desktop PC, which significantly changes the user experience.
Windows 10 has a function that allows you to hide all desktop icons if you want to. If you right-click the desktop, go to View, you'll see a Show desktop icons option. If you uncheck it, then all of the desktop icons will disappear. It's also easy to accidentally uncheck this option and not notice what you did.
If you allowed themes to change desktop icons, then if you set another theme in Windows 10, then your Computer, Recycle Bin, Control Panel, User's Files, and Network icons may disappear. As a result, you will have to select the icons shown on the desktop again.
Also, if you haven't been updating Windows 10, then you may experience a bug that makes the desktop icons disappear. If that's what happened in your case, then you can fix that by right-clicking the desktop, going to the View menu and selecting the Auto arrange icons option.
The desktop icons can disappear for a variety of reasons, including bugs, glitches, and unintentional or accidental changes to Windows settings. Whatever the case may be, it's an issue that you can fix relatively easily using the guides provided below. Make sure to check out the video guide found at the bottom of the article.
Table of Contents:
Method 1. Enable the Show desktop icons option
If you don't see any icons on your desktop, then it's likely that they've been hidden as a result of unchecking the "Show desktop icons" option. Follow the steps below to make them visible again.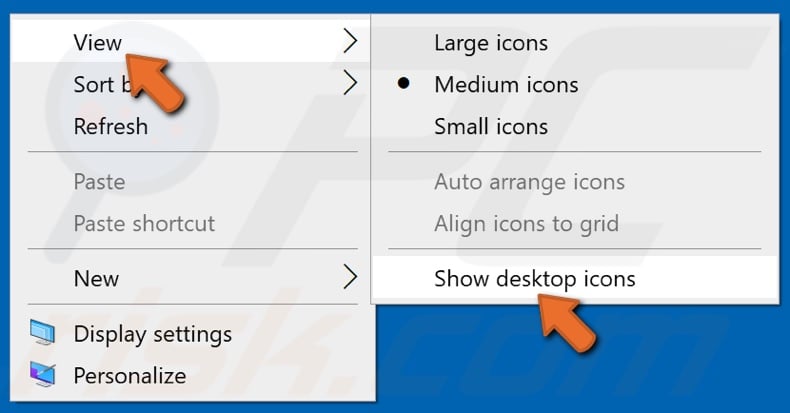 1. Right-click the desktop and navigate to the View options tab.
2. Mark the Show desktop icons for the icons to become visible again.
Method 2. Use Auto arrange icons
Some users have reported that they've been able to recover their missing desktop icons by using the "Auto arrange icons" option.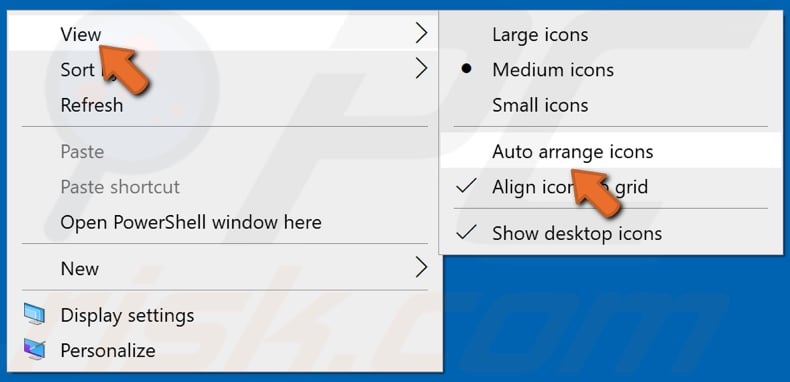 1. Right-click the desktop and navigate to the View options tab.
2. Select the Auto arrange icons option.
Method 3. Enable desktop icons via Windows Settings
If you noticed that your Computer, User Files, or Control Panel icons disappeared, then that could have been the result of changing your Windows theme as themes can change desktop icons if this option is enabled.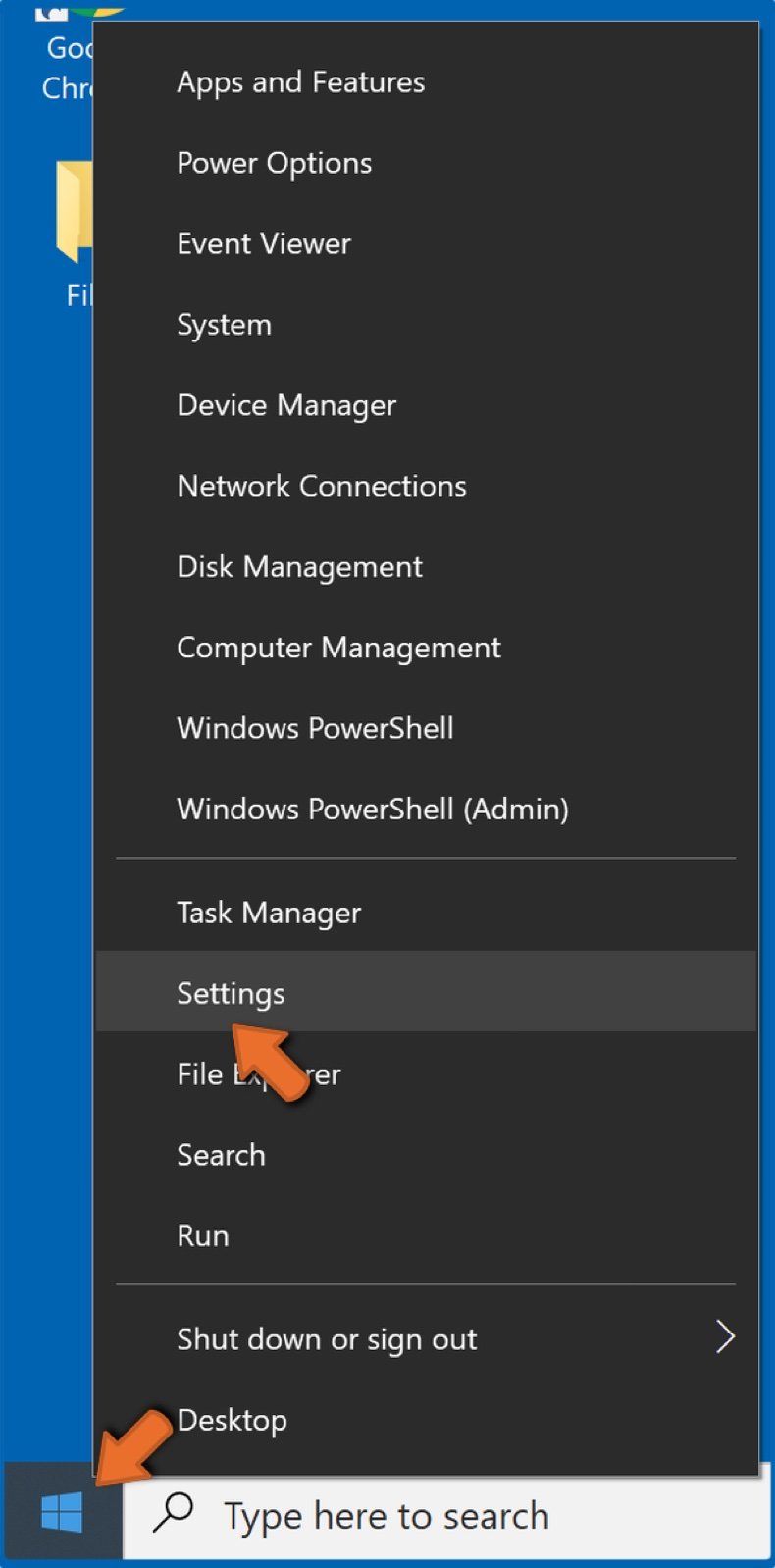 1. Right-click the Start Menu button and select Settings.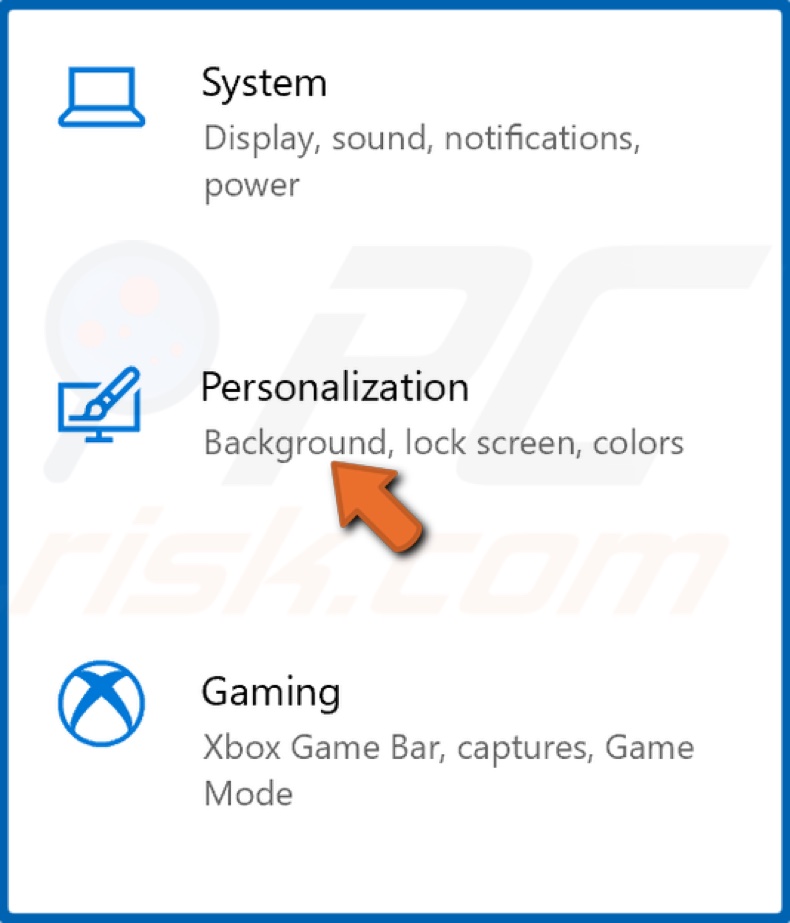 2. Select Personalization.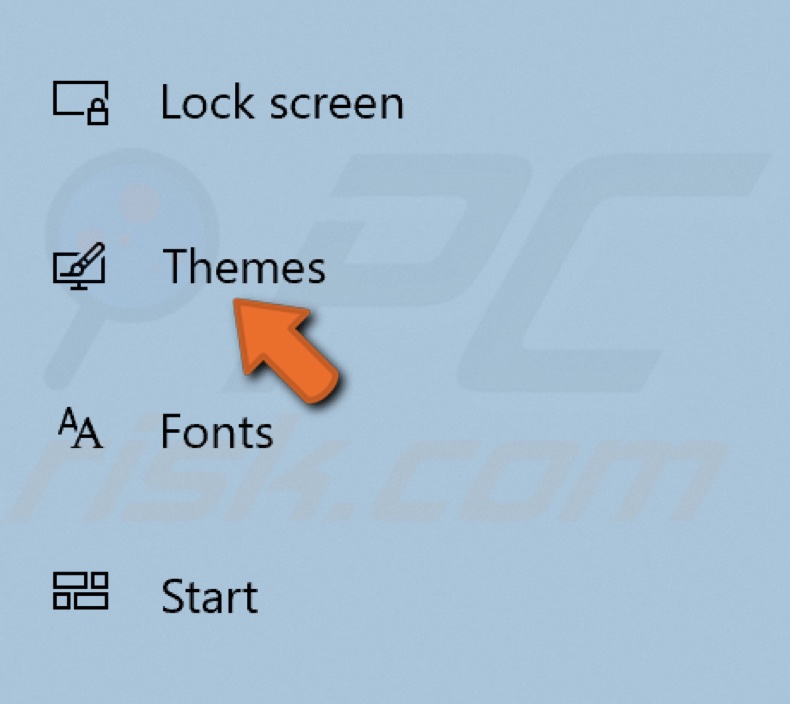 3. Then, select Themes from the pane on the left.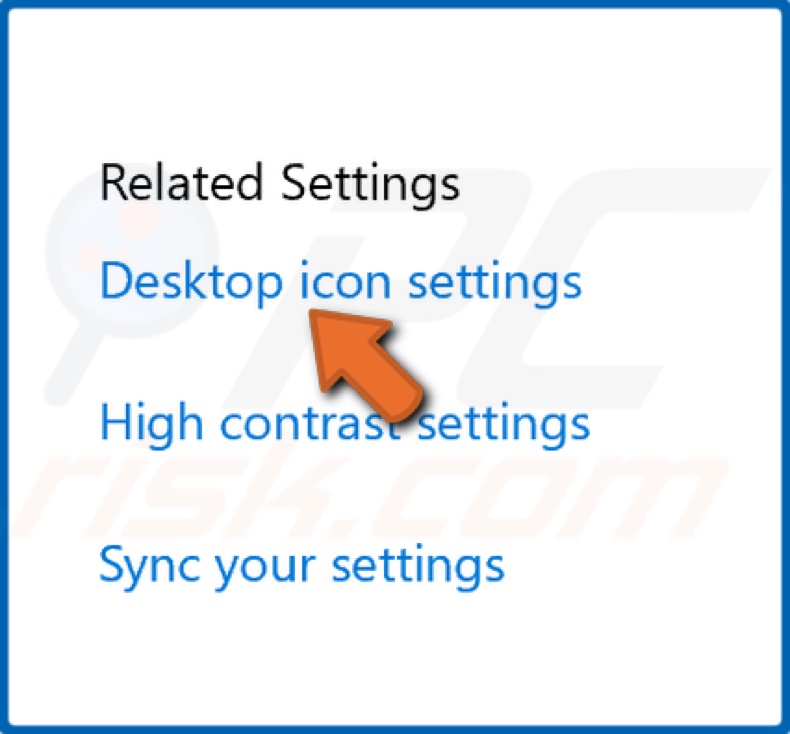 4. Click Desktop icon settings.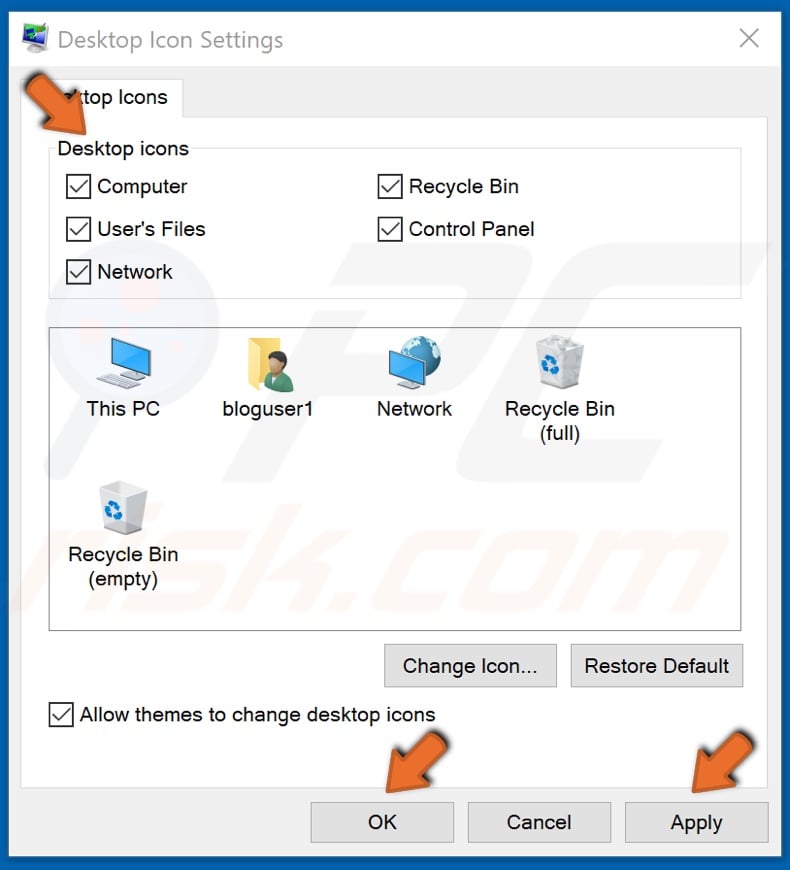 5. Tick the checkboxes next to the icons you want on the desktop.
6. Click Apply and click OK.
Method 4. Disable Tablet mode
Windows 10 has a built-in tablet mode. If you have a convertible or two-in-one device, Windows will ask if you want to enter tablet mode if, for example, you detach the keyboard from the device. It proves very handy when you have a touchscreen display but can also be enabled and used with a mouse on a traditional laptop or desktop PC. Tablet mode removes the desktop entirely, replacing it with a tablet-like screen with application tiles. If you accidentally enabled tablet mode, here's how you can disable it.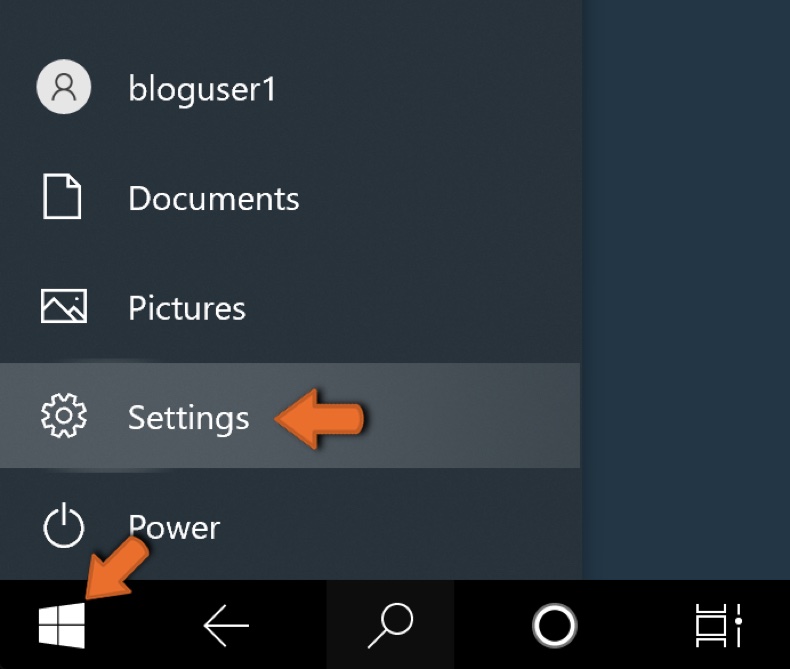 1. When in tablet mode, click the Start button and click the Settings cog. Alternatively, right-click the Start button and select Settings.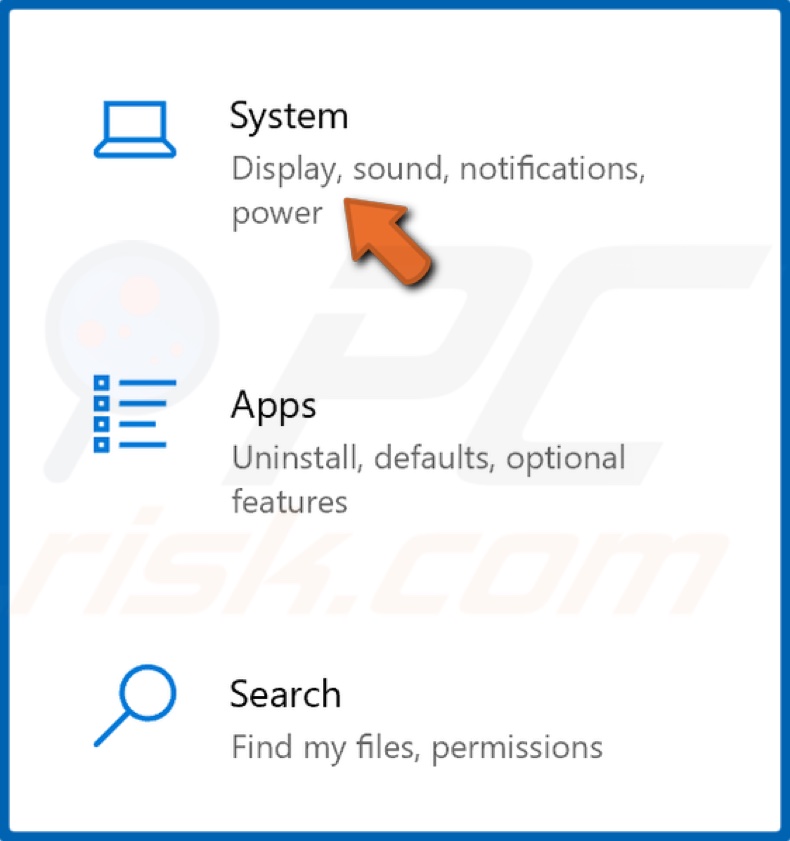 2. Then, select System.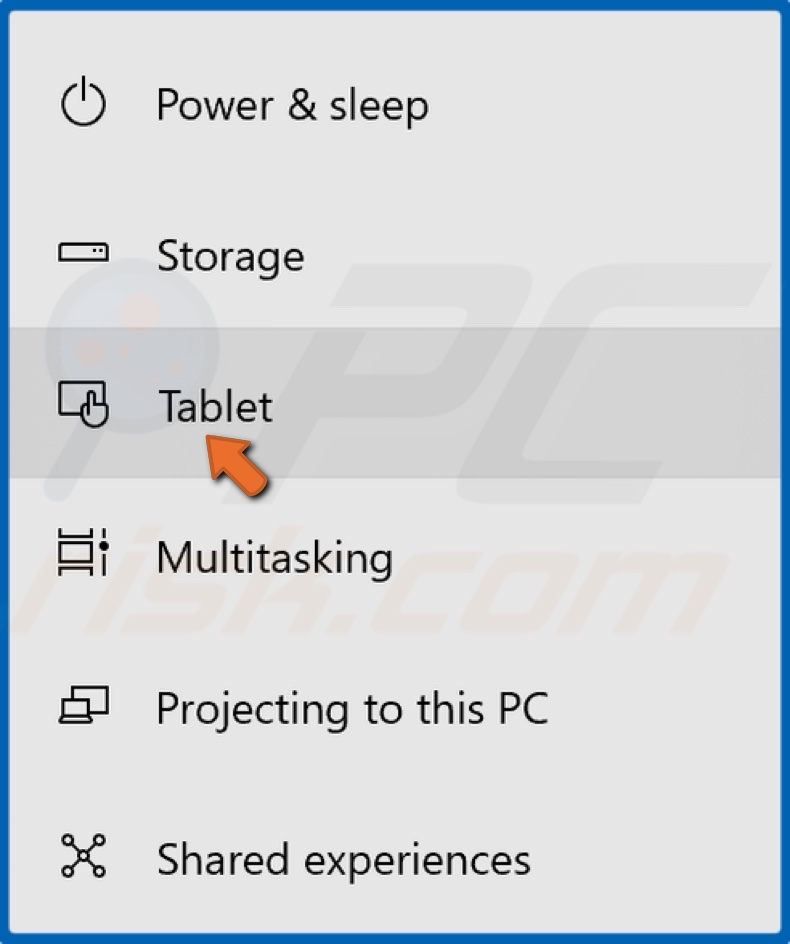 3. On the left pane, select Tablet.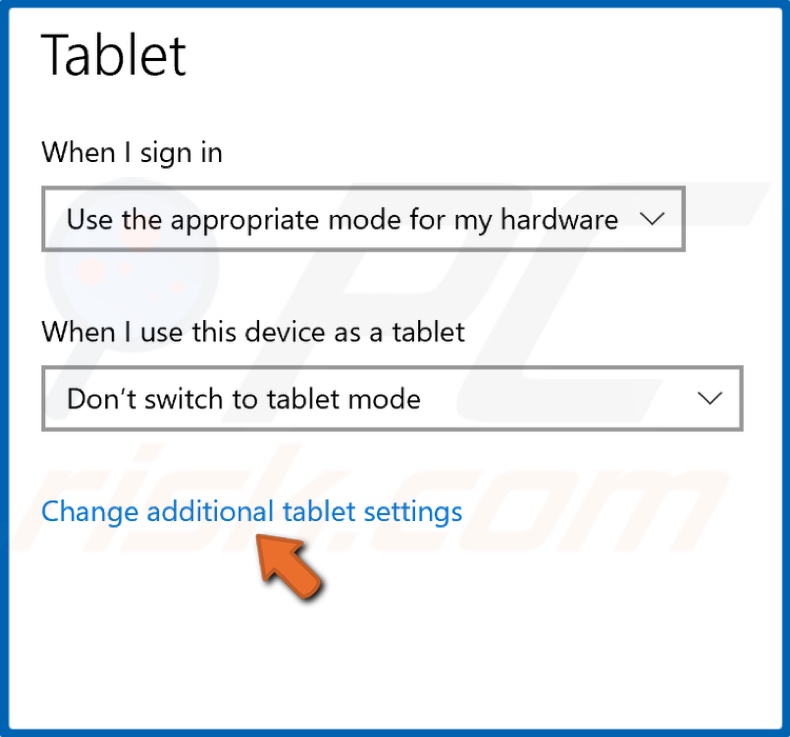 4. Click Change additional tablet settings.
5. Toggle the Tablet mode slider off, and your GUI will revert to desktop mode with your desktop icons like they were before.
Method 5. Rebuild icon cache using Command prompt
If none of the methods above recovered your desktop icons, you can execute specific commands in the Command prompt to rebuild the icon cache.
1. Hold down Windows+R keys to open Run.
2. Then, type in CMD and hold down Ctrl+Shift+Enter keys to open the elevated Command prompt.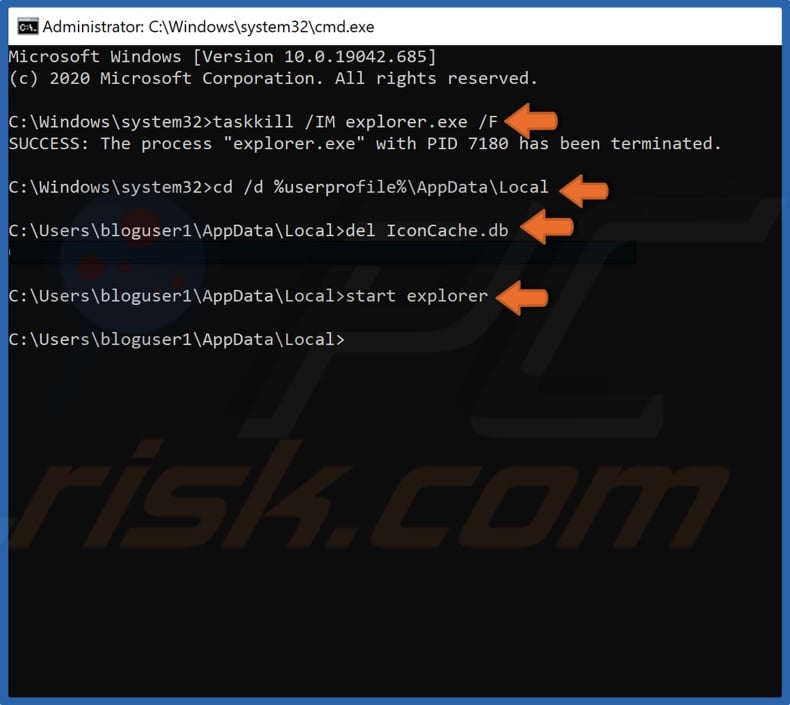 3. Type in taskkill /IM explorer.exe /F and hit Enter to terminate the Windows Explorer process.
4. Then, type in cd /d %userprofile%\AppData\Local hit Enter.
5. Finally, type in del IconCache.db, and hit Enter.
6. Then, type in start explorer and hit Enter to restart the Windows Explorer process.
7. Close the Command prompt.
Method 6. Perform a System File Check (SFC) Scan
If nothing else works, you can perform a System File Checker (SFC) scan that will scan your computer for corrupted files and automatically fix issues associated with your desktop icons.
1. Hold down Windows+R keys to open Run.
2. Then, type in CMD and hold down Ctrl+Shift+Enter keys to open the elevated Command prompt.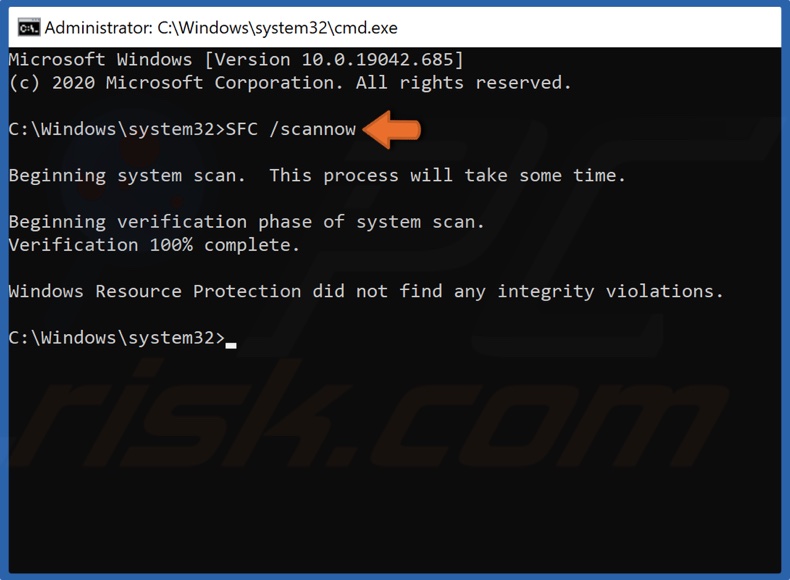 3. In the Command prompt, type in SFC /scannow and hit Enter to execute the command.
4. Wait for the scan to complete.
Video guide on how to recover missing desktop icons on Windows 10