How to Fix Steam Error "Failed to start game (app already running)"
Here are 3 ways you can fix Steam "App Already Running" Error
Steam is undoubtedly the leader in the video game distribution market. The service has millions of users worldwide and their number continues to grow each year. Valve's PC gaming client offers a game store, cloud saves, remote downloads, video streaming, and many other features designed for gamers.
For the most part, Steam is tailored towards Windows-based systems but does have some macOS and Linux titles. The Steam client is a convenient way to buy new games and pre-order upcoming game releases.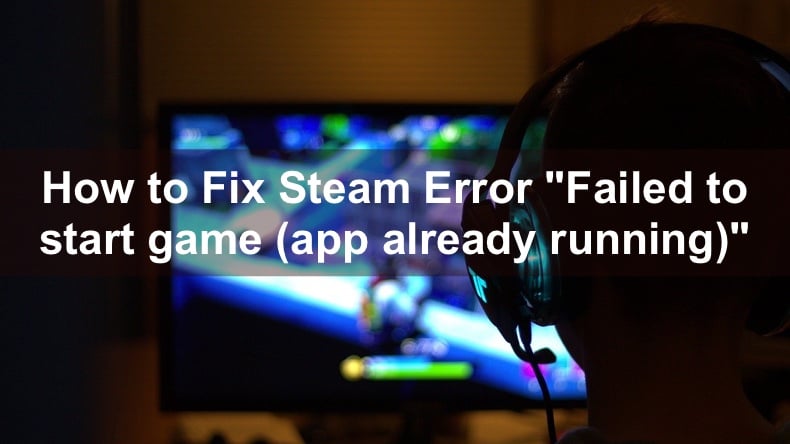 One of the reasons Steam is so popular is that if there's a major new game for PC, then Steam is likely to have it in the store. Currently, Steam offers thousands of games, ranging from indie to AAA games. In short, Steam has something for everyone. Now, while you can find games from major third-party publishers on Steam, you can't find Valve games, such as Portal, Half-Life, or Counter-Strike on other third-party distribution platforms.
More recently released games on Steam costs around $50 to $60 bucks, so the prices are similar to those you'd find on retail. However, you may find older and less popular games for between $5 and $20. Furthermore, Steam is well known for its incredibly huge discounts during Valve's legendary seasonal sales, such as during the winter holidays, Halloween, and so on, when you can get excellent games on the cheap.
Each game downloaded through Stream requires it to launch so Steam has to be running for you to play a game. Many users have complained about getting an error stating "Failed to start game (app already running)"
Unfortunately, you might not be able to play your newly purchased game to the "Failed to start game (app already running)" error. The Internet community has investigated this problem and has confirmed that this error is shown when a previous game you played failed to shut down properly with a silent crash and you launched another game. It may also occur if the game you're trying to launch fails to launch properly.
This error may also occur if you have the game running under a different user account within your operating system.
It has also been revealed that a game may fail to launch if there is an issue with the installation of a game.
The first thing you should do is check whether the game has finished closing because if you exit a game and then relaunch it shortly afterward, then you might get the "Failed to start game (app already running)" error. If you have a low-spec PC and run a demanding game with which the PC struggles, you have to wait a few moments after exiting the game for it to close properly before launching another game.
In case your game fails to close properly, you can close it manually via Task Manager. To do that hold down Ctrl+Shift+Enter keys to open Task Manager, find the game, right-click it, and click End task. However, keep in mind that if your PC slows down from trying to shut down the game, opening Task Manager and closing the game may prove to be a tedious task.
Nevertheless, there are cases when a game is actually not running but users still get the "Failed to start game (app already running)" error. Apparently, this most often occurs in older games when the executable (.exe) closes, but you may have a RunDLL process running and Steam may think that the actual game is still running.
Furthermore, if you're signed into the Steam website on your web browser and the browser is opened when you try launching a game, the browser can make changes to a file called gameoverlayrenderer.log at the same time when the Steam client is trying to make changes will result in the aforementioned error.
We have compiled several guides that we know to work. However, depending on your particular situation, one method might work, while the other may not. However, before going through the guides, first, try restarting your PC and then try to log out and then login back to your Steam account. If none of these things work try the fixes found below.
Table of Contents:
Method 1. Close game using Task Manager
If your game has silently crashed or is "hanging", this method will force the game to close.
1. Hold down Ctrl+Shift+Esc to open Task Manager.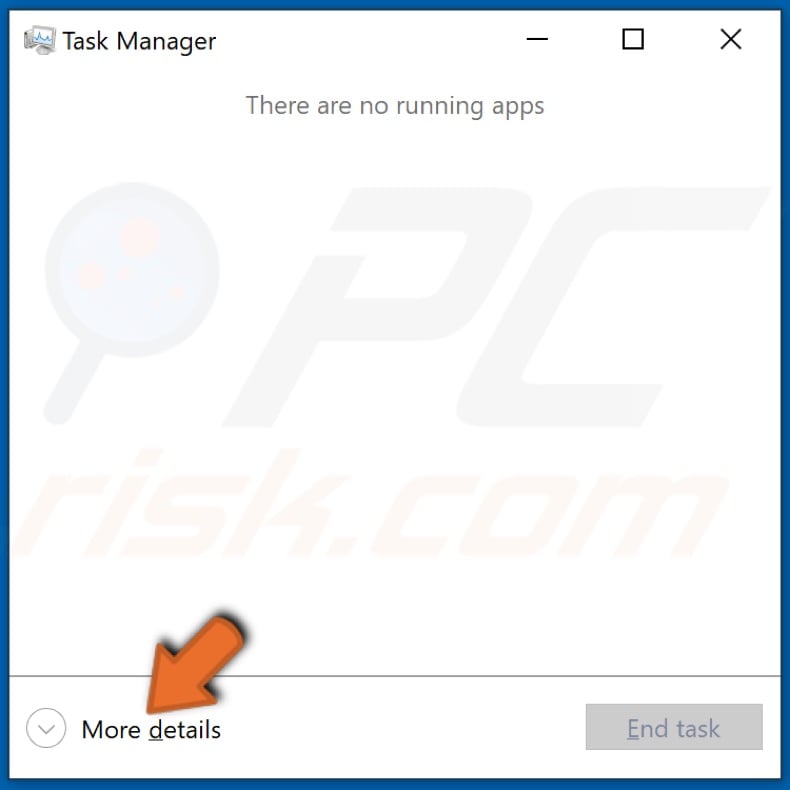 2. Click More details to reveal all of the processes.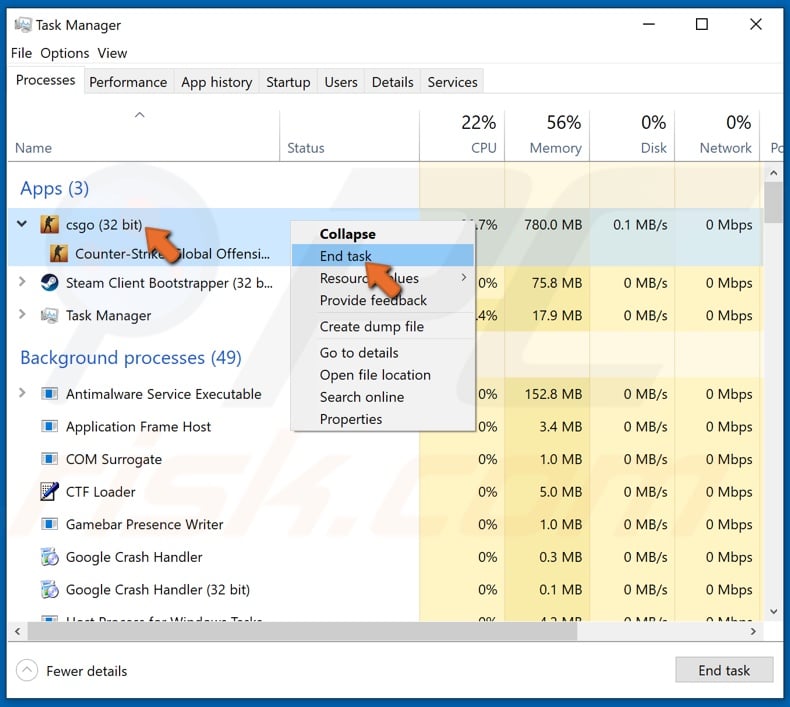 3. Select the Processes tab.
4. Find and select the game's executable process in the list. You can obtain detailed information by expanding the Description column.
5. Right-click the selected process and click End task.
The game should now be closed, so you can try launching the game again.
Method 2. Opt-out of the current Steam beta
If you are participating in the Steam beta, try opting out and see if the error goes away.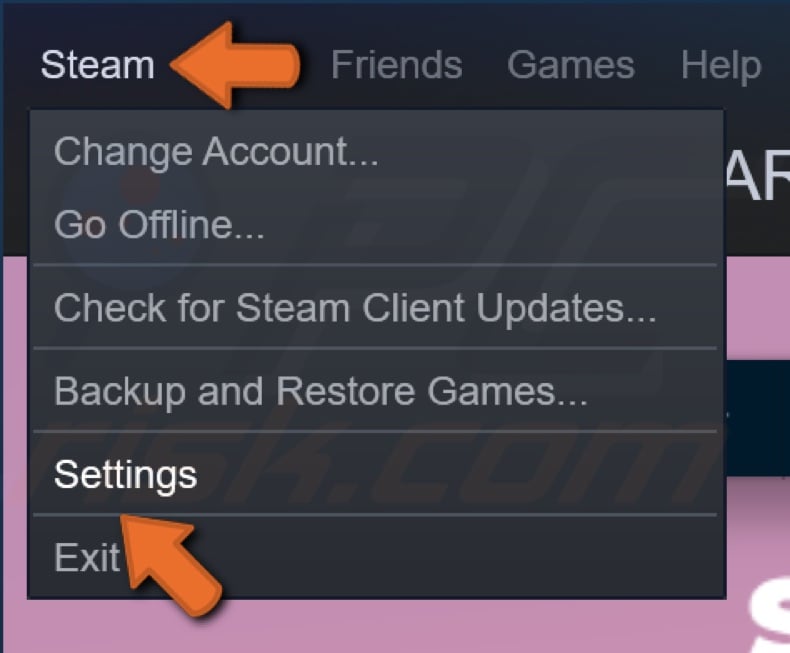 1. In Steam, click Steam in the upper left, then choose the Settings menu.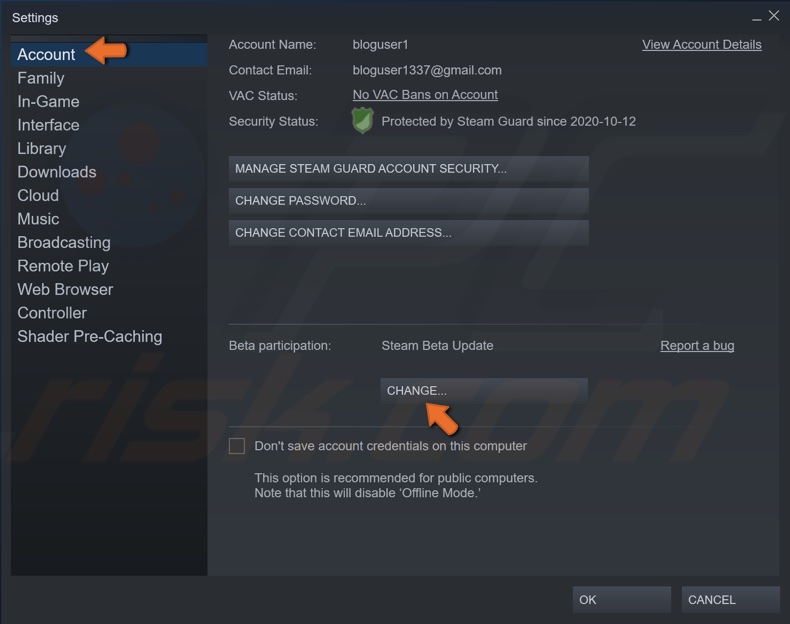 2. On the Account tab under Beta Participation click the Change button.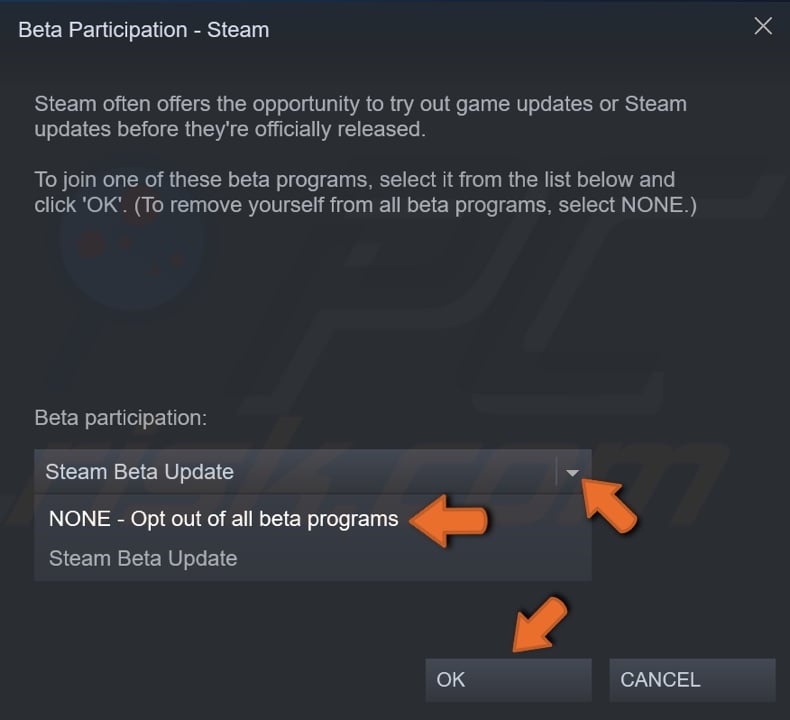 3. Select the NONE - Opt-out of all beta programs from the drop-down list and click OK.

4. You will be prompted to restart Steam, please select the Restart Steam button.
Method 3. Verify game file integrity
If you get the Steam "App Already Running" Error on a newly installed game, then it's likely that its installation files may have been corrupted or missing. To fix this issue, you can use Steam's built-in utility to verify the integrity of a game's files.
1. Open Steam client.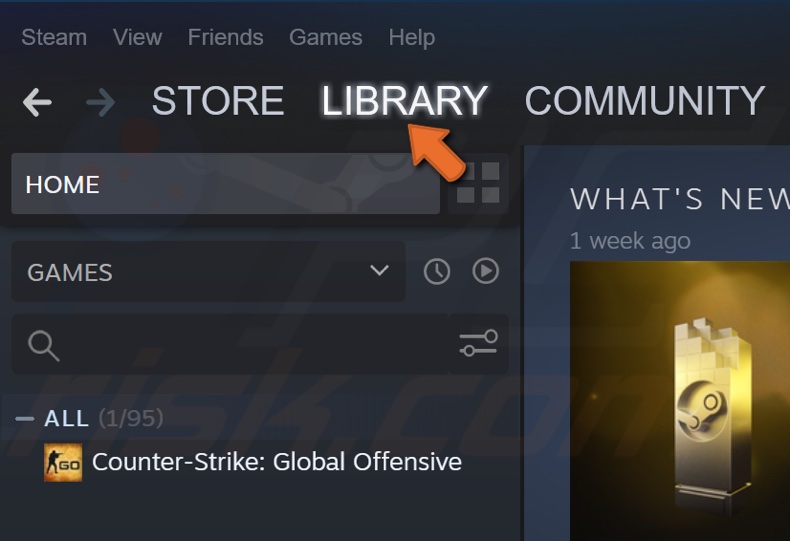 2. Click the Library tab to view your games.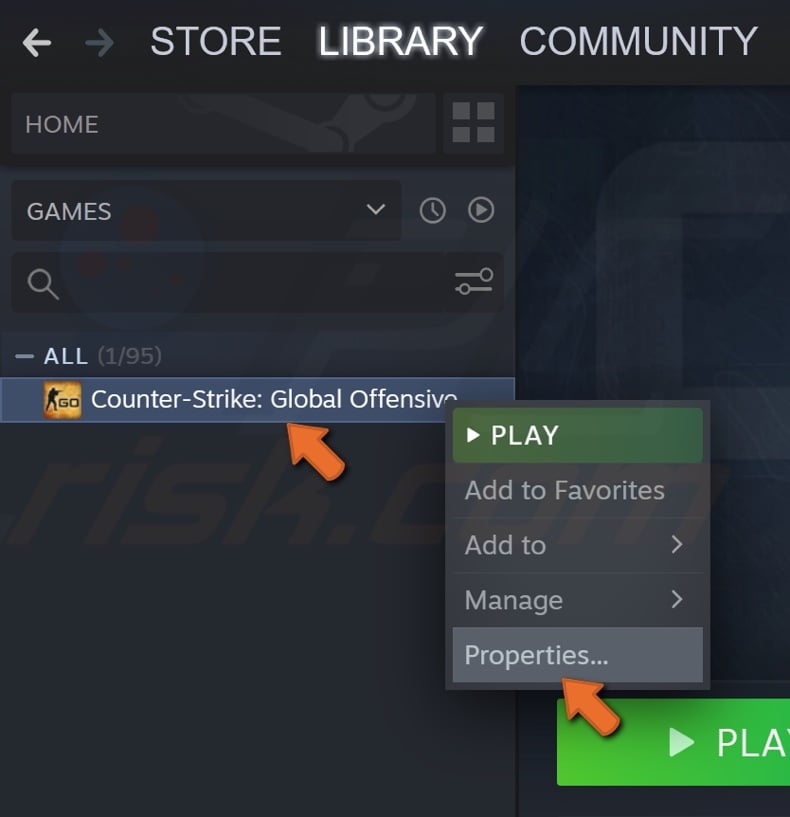 3. Then right-click the problematic game and select Properties.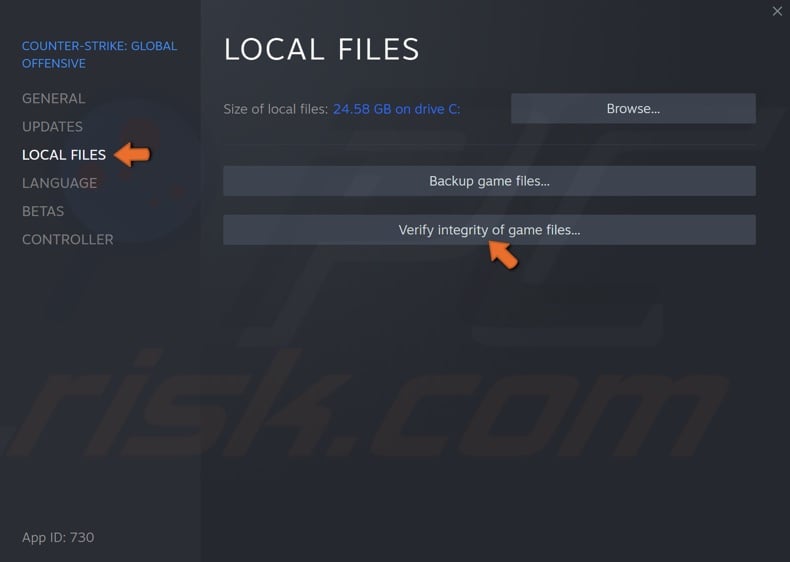 4. In the pop-up window, go to the Local Files tab.
5. Then click the Verify Integrity of Game Files button.
6. Wait for Steam to validate the game's files.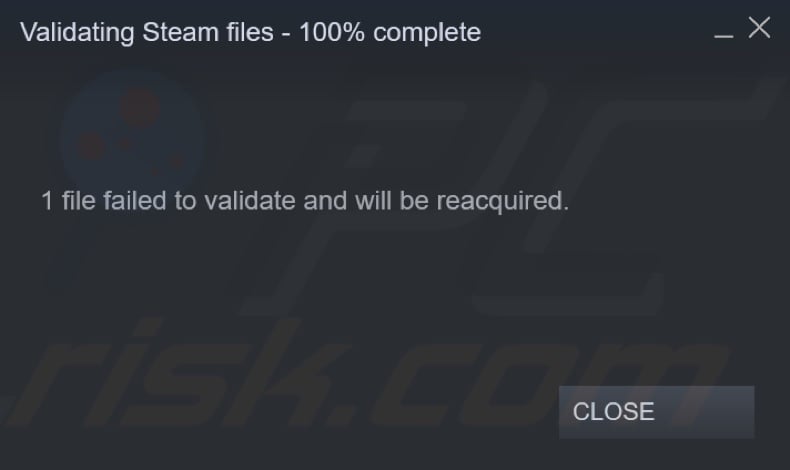 Steam will automatically reacquire files that failed the validation check.
Video guide on how to Fix Steam Error "Failed to start game (app already running)"