How to Fix File Explorer Dark Theme Not Working on Windows 10
Dark theme not working on Windows 10? Find out how you can fix it
With the release of Windows 10 Anniversary Update, Microsoft finally included a Dark Mode option, allowing the user to personalize the appearance of Windows 10. Thus, users were no longer limited to just a handful of color customization options limited to the taskbar and window frames. They could now change the window background color which is ideal for knight owls. Although Dark Mode has been around for a while now, some users found it not to work.
Before Dark Theme was officially included in Windows 10, users had to resort to editing the Windows Registry to get the desired dark theme. However, this method of changing the theme color was limited to advanced Windows. This left casual users stuck with using the regular theme with white File Explorer window backgrounds that are a nuisance for some users who use their computers during nighttime a lot.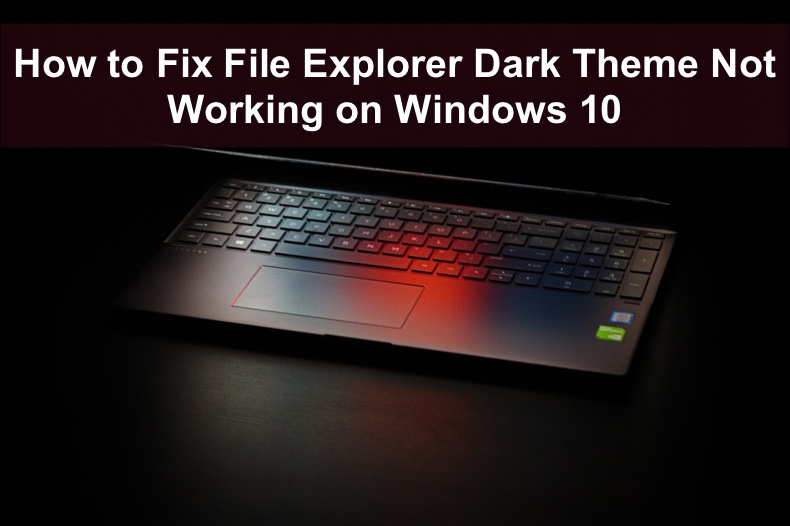 Dark theme reduces the glare that causes eye fatigue during prolonged sessions. In addition, Dark Theme improves contrast, making the content more visible and hiding passive interface elements.
The dark theme definitely has advantages in specific settings, but some users have stated that they can't use Dark Theme for one reason or another.
Since this problem has occurred to many people, the larger Internet community has, over time, analyzed this issue, determined the causes for the problem, and developed ways to fix it. There are three causes for Windows 10 not to work.
Apparently, Dark Theme won't work correctly as previous Windows 10 versions had bugs and glitches present in the beta release of the Dark Theme. Microsoft has since released a patch that you can get while installing updates for Windows. If you had Windows 10 updates disabled. Now it's a good time to enable them and get rid of the bugs related to the Dark Theme and more.
However, some users have reported having issues setting Dark Theme on Windows 10 build 1809. They can set the colors to dark mode, but File Explorer won't go into dark mode. The 1809 build was recalled due to numerous issues and was later re-released with bug fixes. So, if you have an older version of 1809, we advise you to run Windows Update to get the latest patches and fixes.
The second reason why you may have problems with the dark theme is if you used Mach2 and similar tools. Before the Windows 10 dark theme was released, people used Mach2 (mach2.sln), an open-source tool for enabling hidden Windows features to enable Dark Theme. So, you may experience issues now that Microsoft has properly released this feature, and Mach2's settings are in conflict with Windows 10 settings.
Lastly, there's a bug that makes File Explorer windows only partially dark. Regardless of how many updates Microsoft releases, this issue continues to persist no matter what. Fortunately, however, you can go around this bug by either applying the default theme and using the standard background image or reapplying Dark Theme a few times.
So, if you're experiencing problems setting the dark theme for File Explorer in Windows 10, or if it's buggy, try the solutions below. We've made step-by-step guides for each solution. However, you may have to try several methods before you find the one that works for you.
Table of Contents:
Method 1. Update Windows 10 to the latest build
The first fix you should try is to run Windows Update to get the latest Windows 10 build that will include all of the patches and fixes relevant to Dark Mode. Running Windows Update is mostly relevant to you if your PC is running Windows 10 build 1809. If automatic updates have been disabled/paused for your Windows 10 PC. Here's how you can enable them.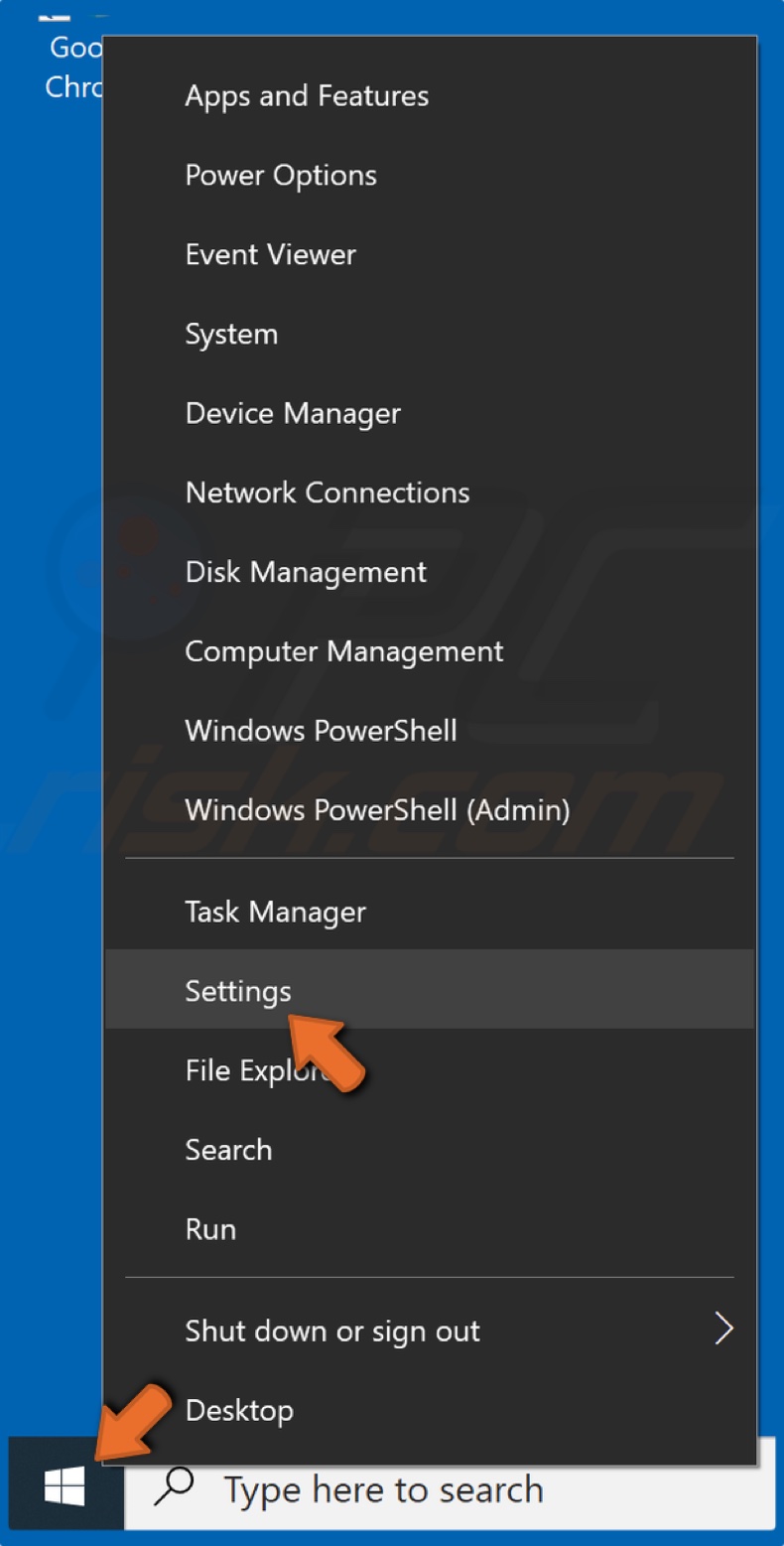 1. Right-click the Start Menu button and click Settings.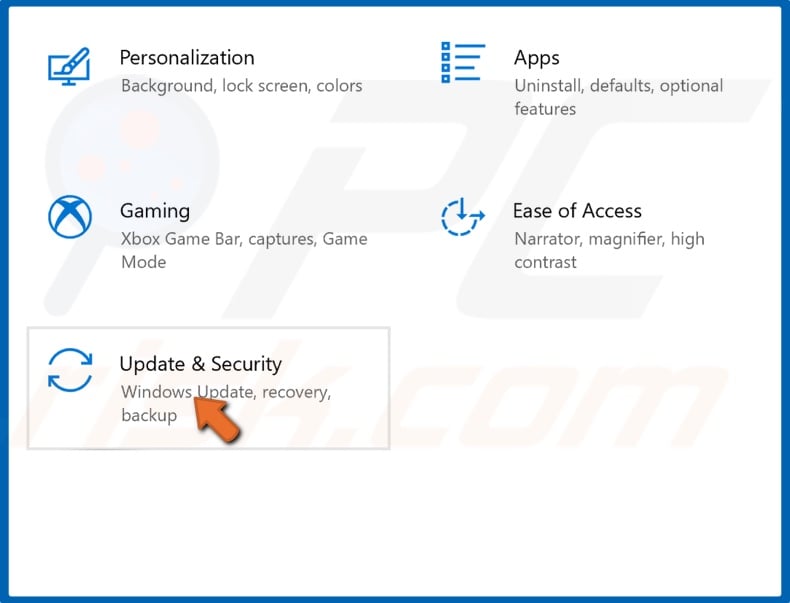 2. Select Update & Security.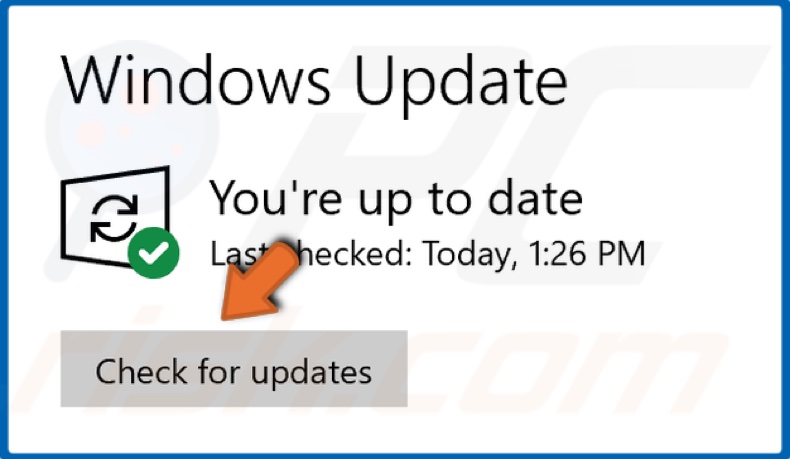 3. Click Check for updates.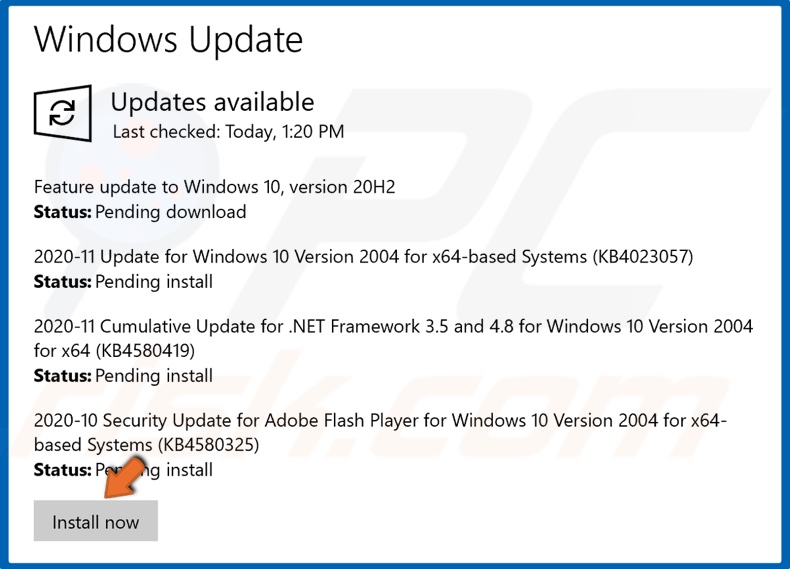 4. Or Install now in case Windows has already checked for the most recent updates.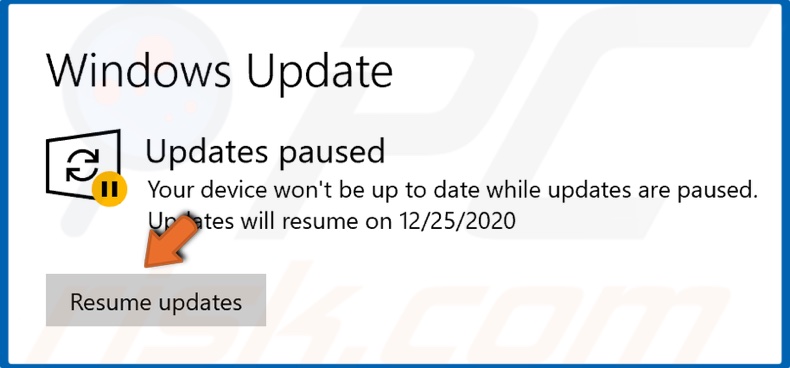 5. If updates on your PC have been paused, click Resume updates.
Windows Update may ask you to restart the PC to install some updates.
Method 2. Reapply Dark Mode
Some users have solved this problem by going to the personalization settings menu and applying Dark Mode for File Explorer a few times. The important thing here is to keep applying Dark Mode until it sticks and doesn't revert back to Light Mode.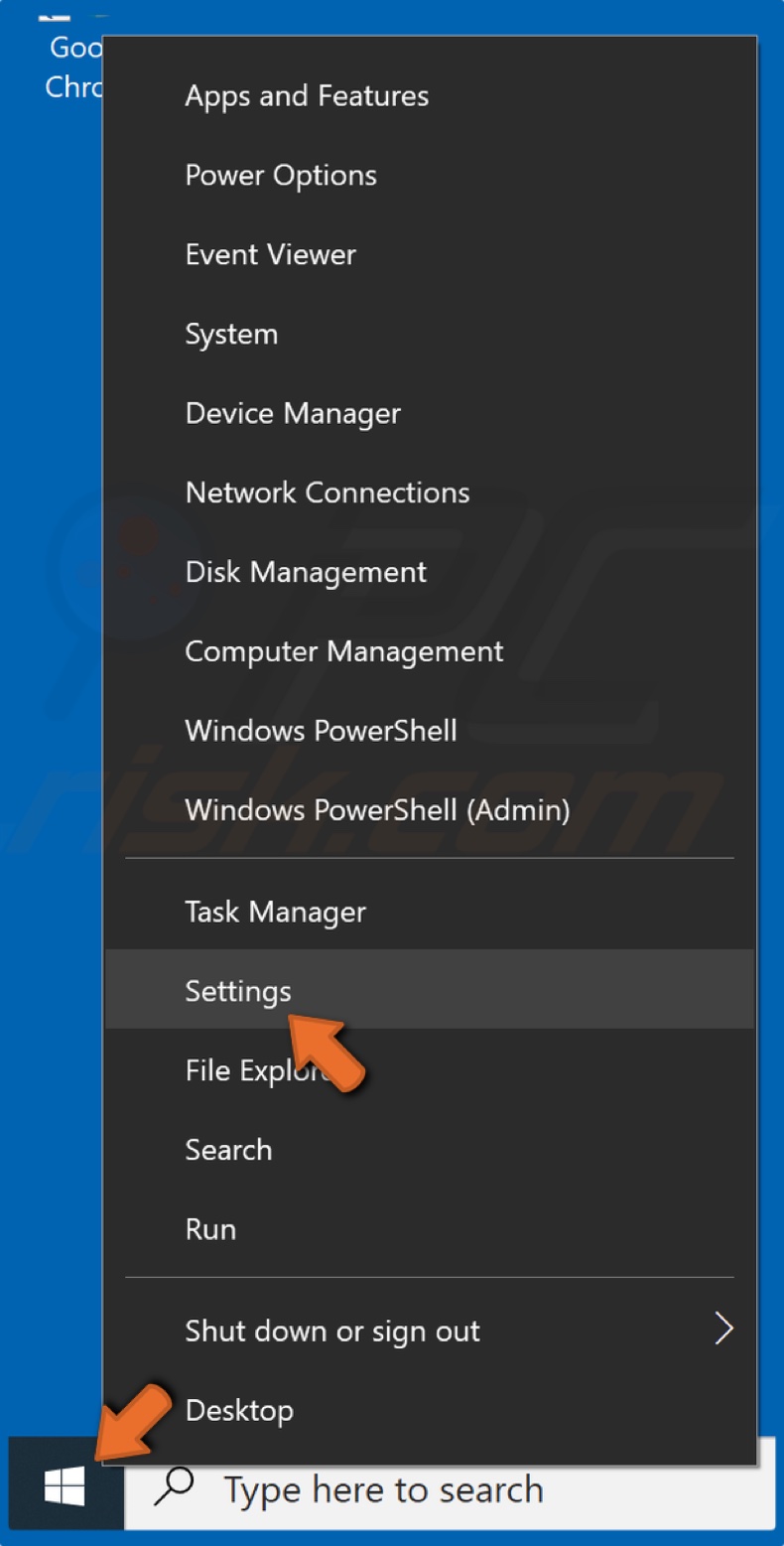 1. Right-click the Start Menu and click Settings.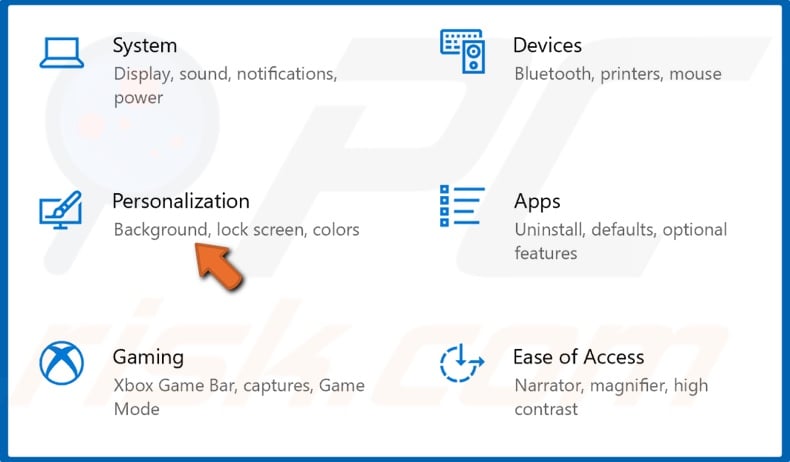 2. Click Personalization.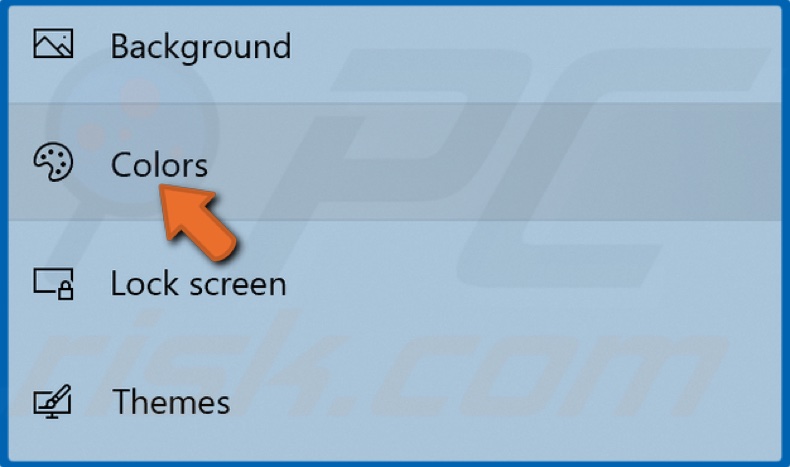 3. On the left side of the window, click Colors.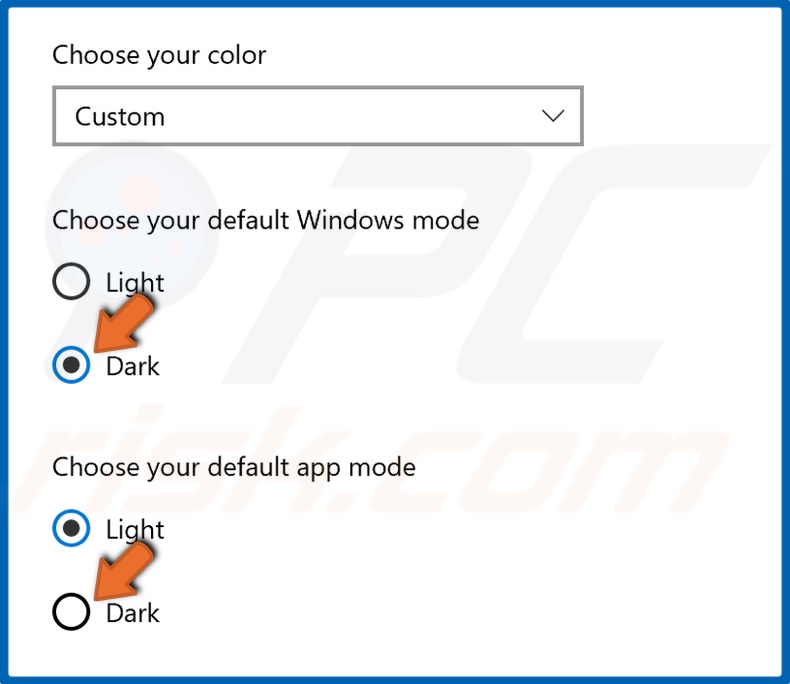 4. If Custom was selected under the Choose your color drop-down menu, tick Dark for both default Windows mode and default app mode.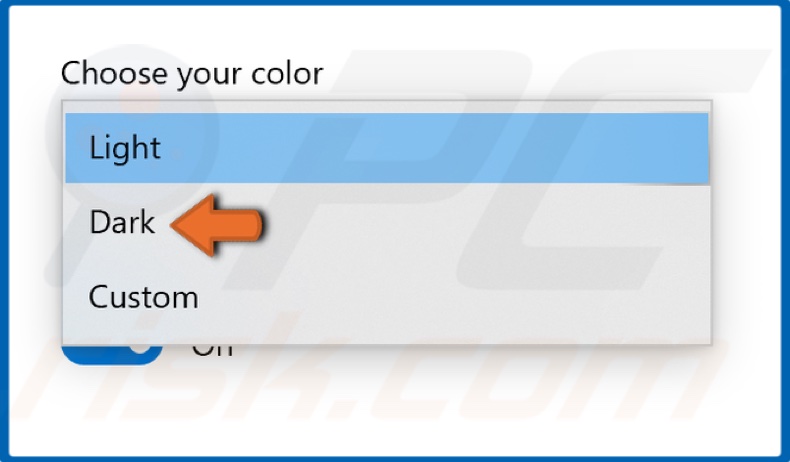 5. Alternatively, if the Light theme was selected, open the Choose your color drop-down menu and select Dark.
Reapply Dark Mode until it eventually sticks and stays like that.
Method 3. Set the default theme
While themes are not a new thing, Windows 10 allows you to customize it a great deal. The important thing here is that Windows 10 won't allow you to set Dark Mode unless you're using the default theme. Here's how you can set it.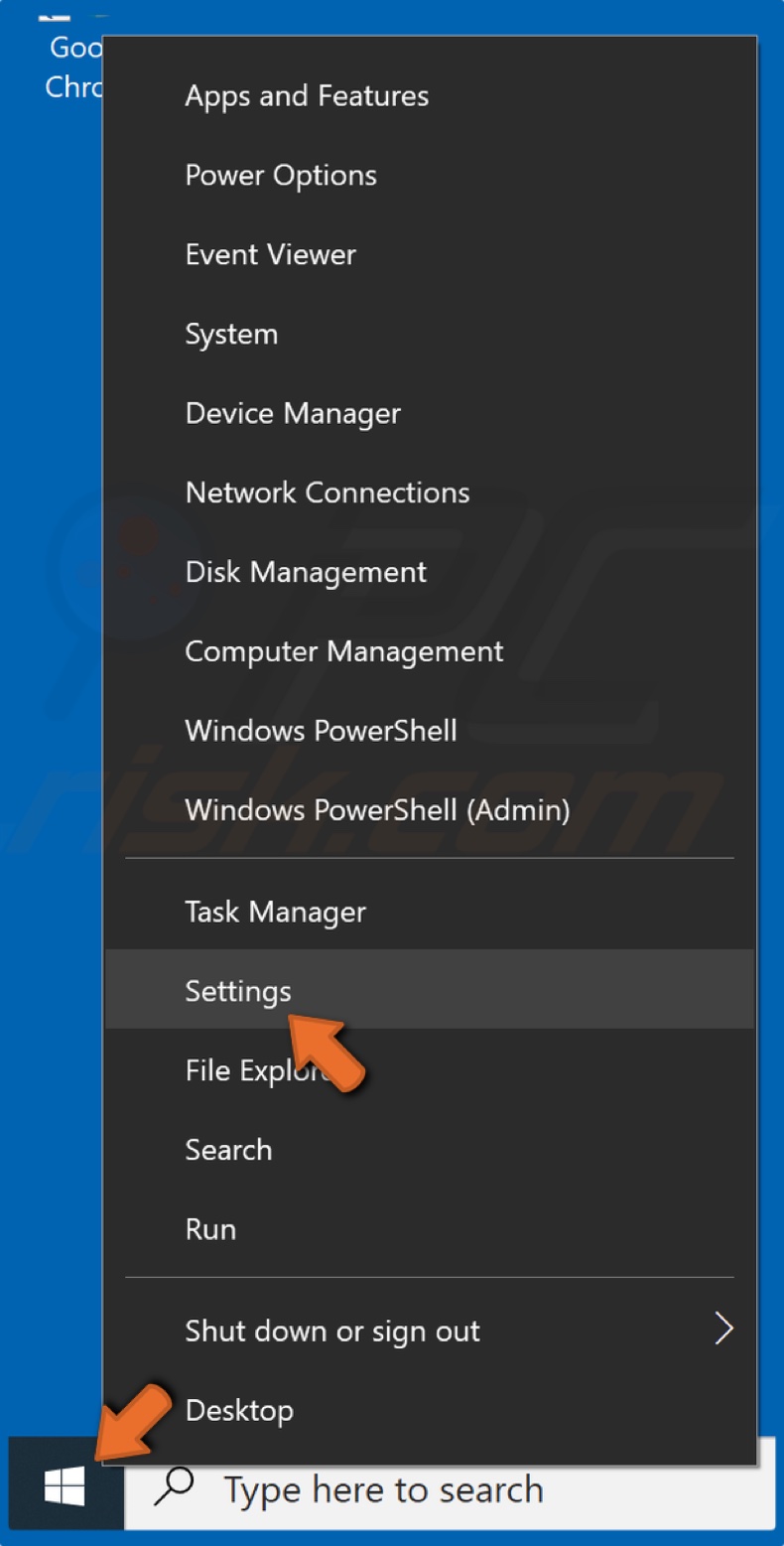 1. Right-click the Start Menu and click Settings.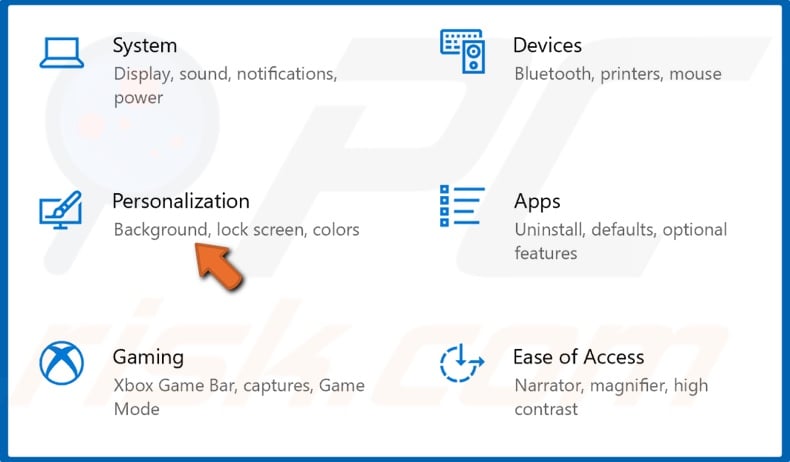 2. Click Personalization.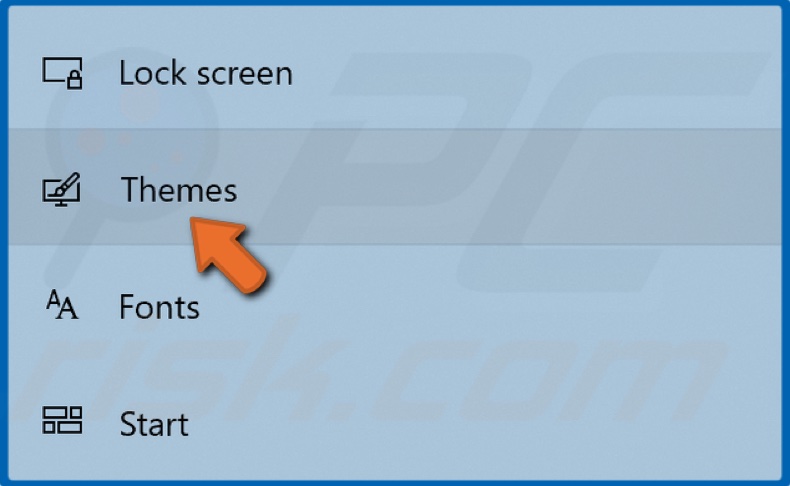 3. Click Themes.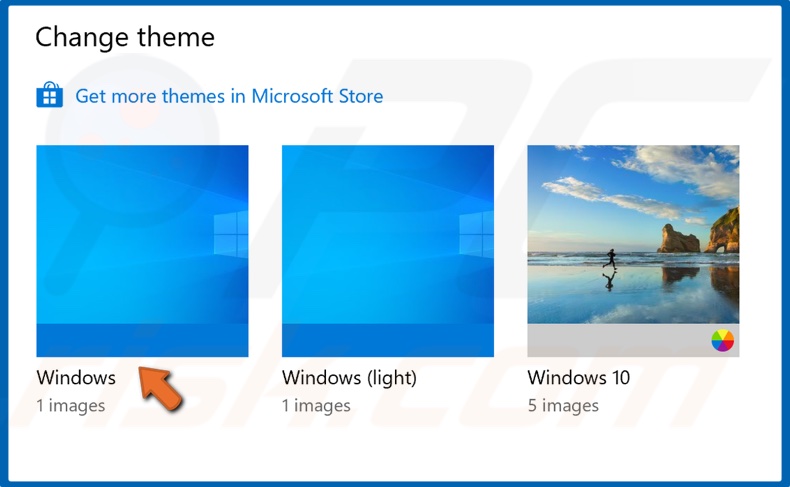 4. Select the default Windows theme.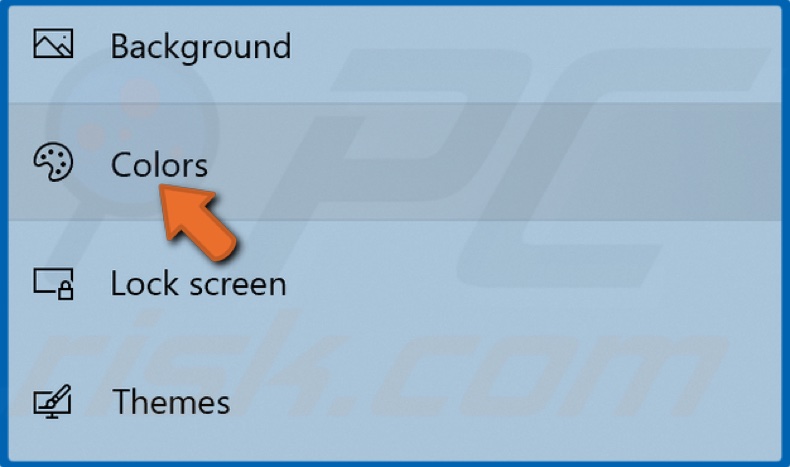 5. Then, click Colors.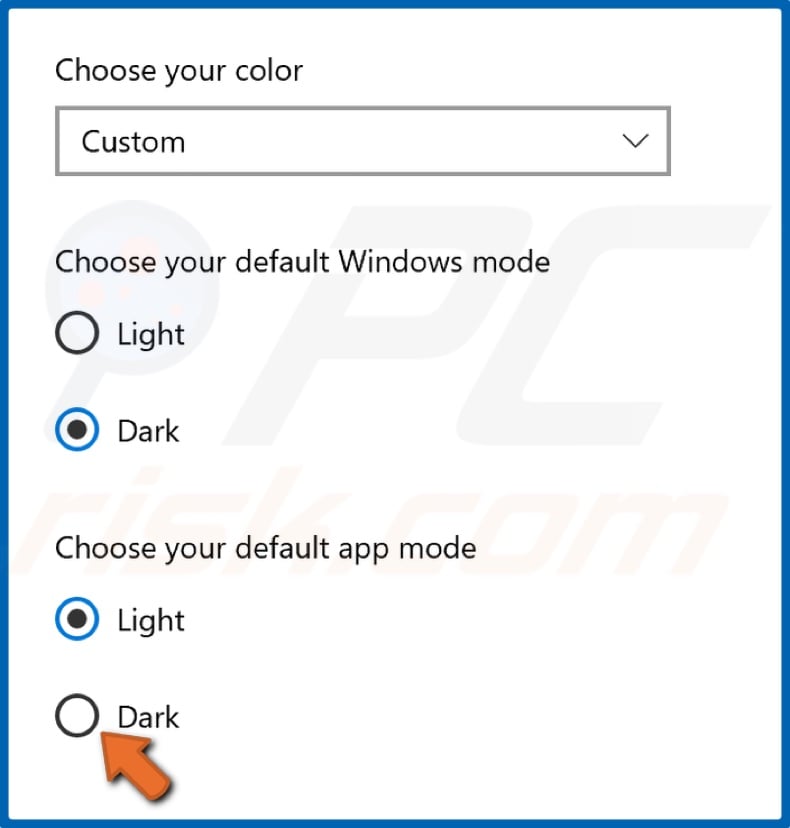 6. Tick Dark mode for apps.
Method 4. Set Dark Mode via Registry Editor
If you're still having problems with setting Dark mode for File Explorer, you can try setting it through Windows Registry Editor. It should be noted that editing Windows Registry entries is risky if you don't know what you're doing, as any mistakes could have an adverse effect on your PC. Therefore, exercise caution and follow the guide to the letter.
1. Hold down Windows+R keys to open the Run dialog box.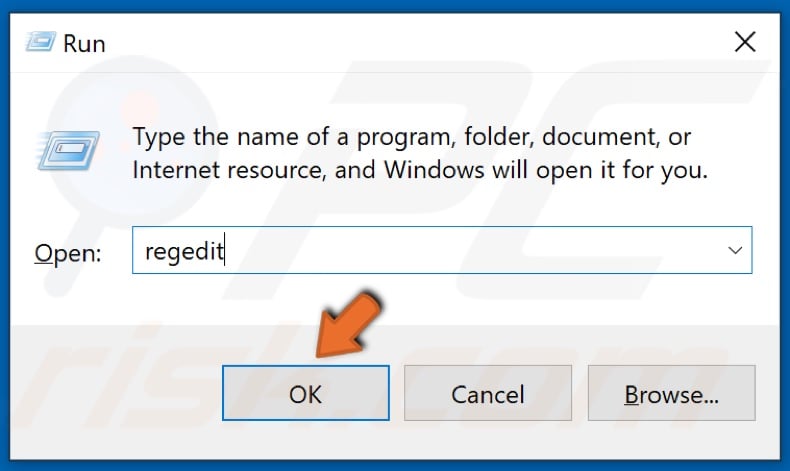 2. Type in regedit and click OK to open the Registry Editor.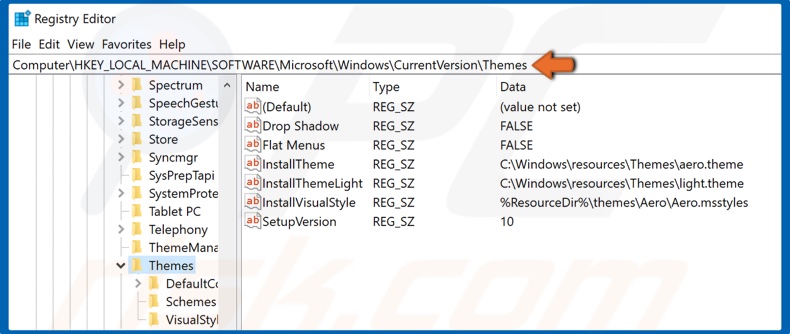 3. Then, on the left panel of the Registry Editor, navigate to HKEY_LOCAL_MACHINE\SOFTWARE\Microsoft\Windows\CurrentVersion\Themes

4. Once at the Themes key, right-click the Themes key, click New and then select Key.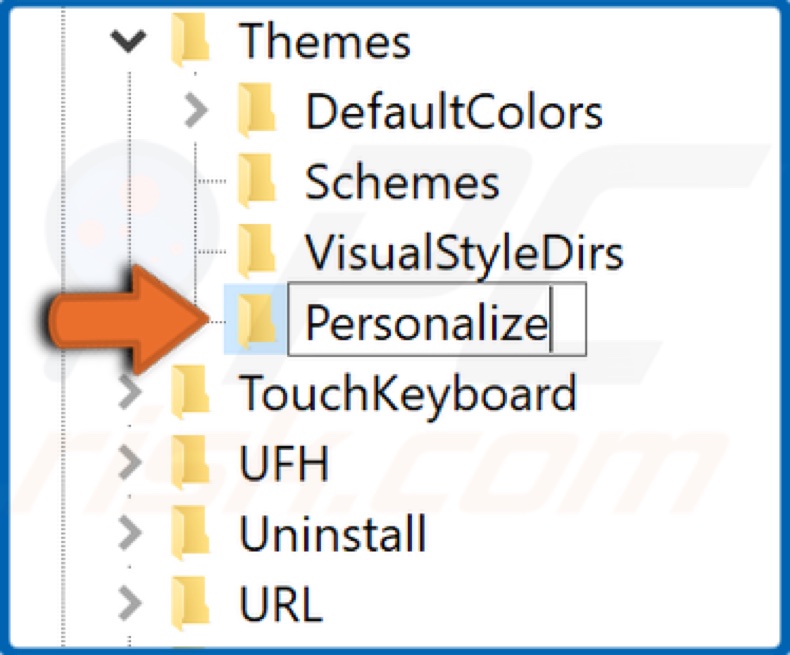 5. Name the new key Personalize.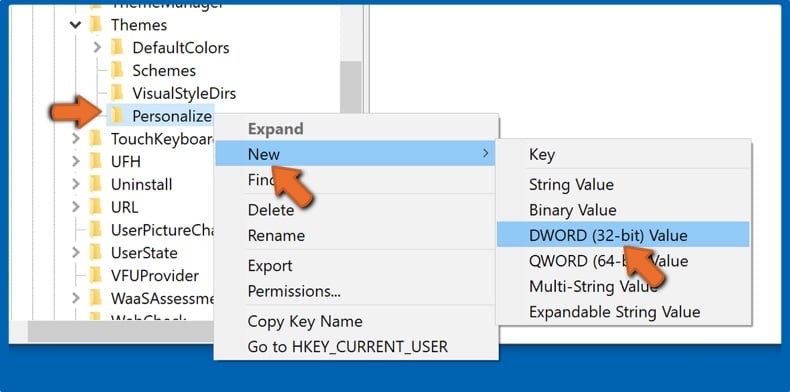 6. Then, right-click the new Personalize key, select New, then select DWORD (32 bit) Value.

7. Name the registry DWORD (REG_DWORD) as AppsUseLightTheme.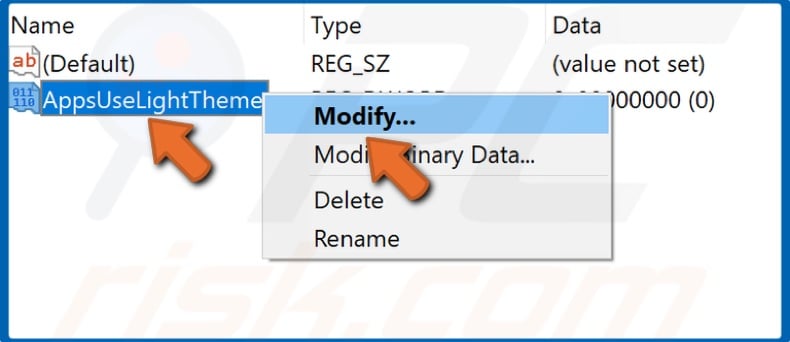 8. let its Data set to 0. Check if the Data value is set to 0 by right-clicking AppsUseLightTheme and clicking Modify.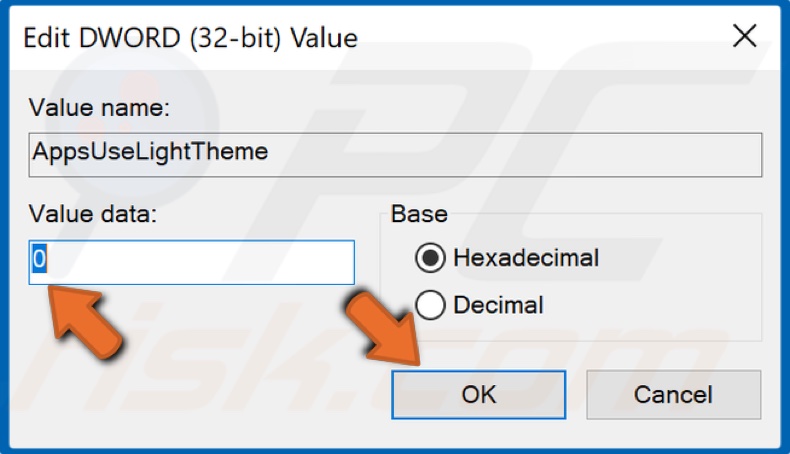 9. Value data should be set to 0 by default. If not, Set 0 as Value data, and click OK.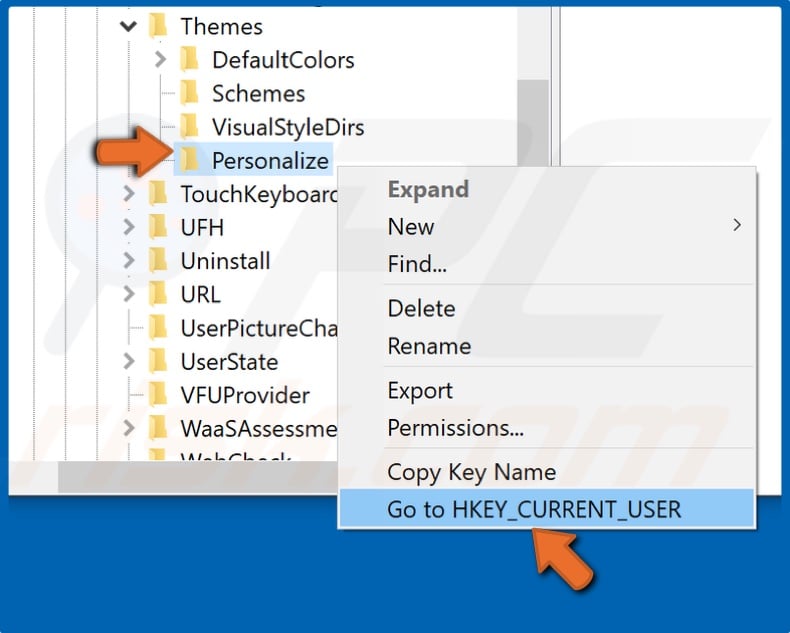 10. Now right-click the Personalize registry key and select Go to HKEY_CURRENT_USER.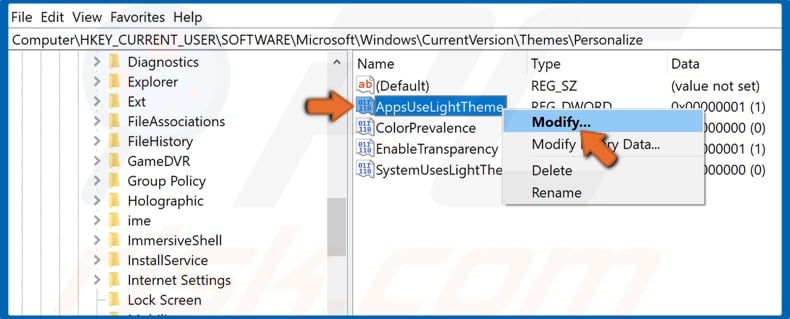 11. Here, you will find the same DWORD (REG_DWORD) named AppsUseLightTheme. Right-click AppsUseLightTheme registry DWORD and click Modify.
12. Set 0 as its Value data.
13. Close Registry Editor and enjoy Windows 10 in Dark Mode.
Video guide on how to fix File Explorer Dark Theme not working on Windows 10