How to Delete Broken Registry Items on Windows 10
Here's you you can delete broken registry entries on Windows 10
The Windows Registry is a database used to store low-level Windows settings and application settings. The registry is used to store settings of device drivers, the kernel, user interface, and so on. Basically, it is used to store information such as settings, options, and values for software and hardware on all contemporary Windows operating systems.
Microsoft first introduced Windows Registry with Windows 3.1 in which it stored configuration information for COM-based components. With the release of Windows 95 and Windows NT, the registry extended to storing data in INI files, containing configuration settings for individual programs.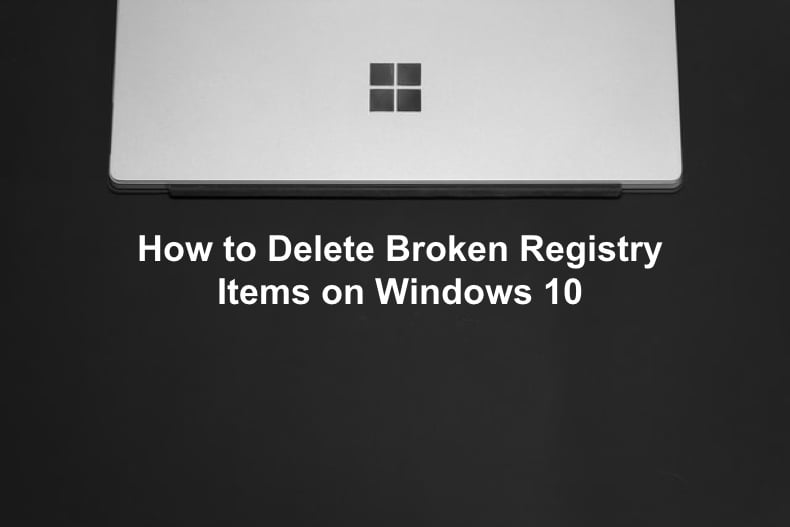 In Windows 95, the Windows Registry had a considerable disadvantage. If the registry became corrupt, users had to reinstall Windows. Windows NT somewhat addressed the issue by using transaction logs to protect against corruption during database updates.
Contemporary Windows versions use two log files levels to ensure the integrity of the registry in case of failure during database updates. Also, modern Windows versions can repair damaged registry entries during system boot.
Windows Registry is the digital footprint of the user on Windows. It serves as a repository of files with various settings, configurations, and information for Windows OS and applications installed on it. It contains entries that are vital for Windows and determines the way the OS runs. For example, Windows Registry stores information, such as the location of installed applications, DLL files associated with the applications, paths to various files, Start menu shortcuts, and so on.
Windows Registry records various aspects of OS's experience. Therefore, editing it is relatively risky as you can modify how applications behave. In the worst-case scenario, you can corrupt an application's registry, and the application might stop working.
Windows Registry is not perfect as it tends to accumulate empty and corrupt registry entries. Windows OS creates new registry entries each time you boot up and use your PC. The problem is that Windows often doesn't delete old, redundant registry entries.
Therefore, when you run Windows OS for a long while, installing and uninstalling applications, it will gradually accumulate thousands of useless and often broken registry entries, resulting in your system noticeably slowing down. Broken Registry entries are corrupted, or deleted registry entries can be remnants of uninstalled applications.
While registry entries consume negligible amounts of hard disk space, they can noticeably slow down your PC as they can bloat up the system, consume resources, and lead to conflicts. Therefore, it's necessary to delete corrupted, empty, and duplicate registry entries to optimize your system's performance.
Now, there are ways you can clean up your computer's registry, but while there are many third-party applications that can do that for you automatically, you have to be aware that such applications can remove valid registry entries, creating additional problems. Hence, removing the wrong registry entry can result in your operating system or application failing to work correctly.
Keep in mind that Windows Registry is a sensitive archive, so tampering with it can do more harm than good. Therefore, we recommend deleting broken registry entries using the methods listed below.
Table of Contents:
Method 1. Perform Disk Cleanup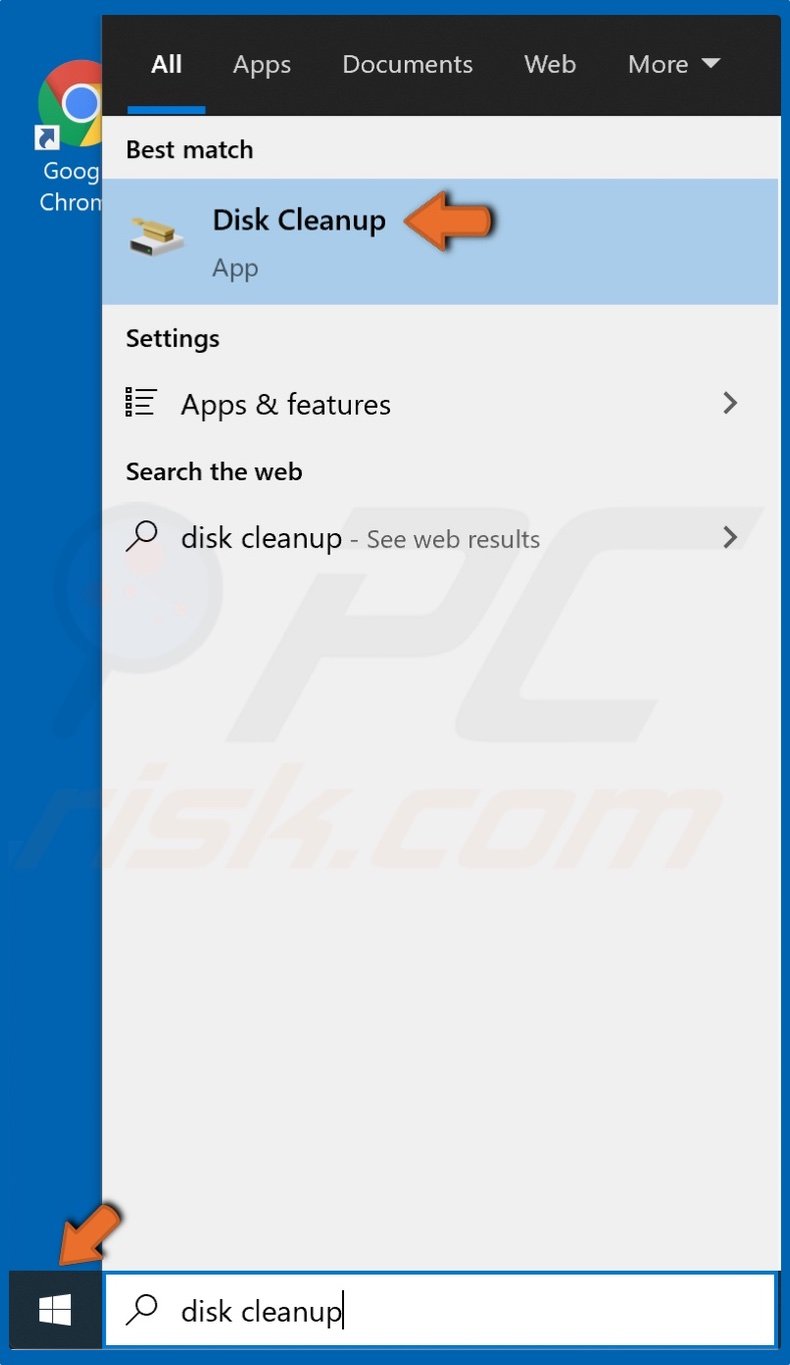 1. Open the Start menu, type Disk Cleanup, and click the result.
2. Open the drop-down menu and select the Drive on which Windows was installed and click OK.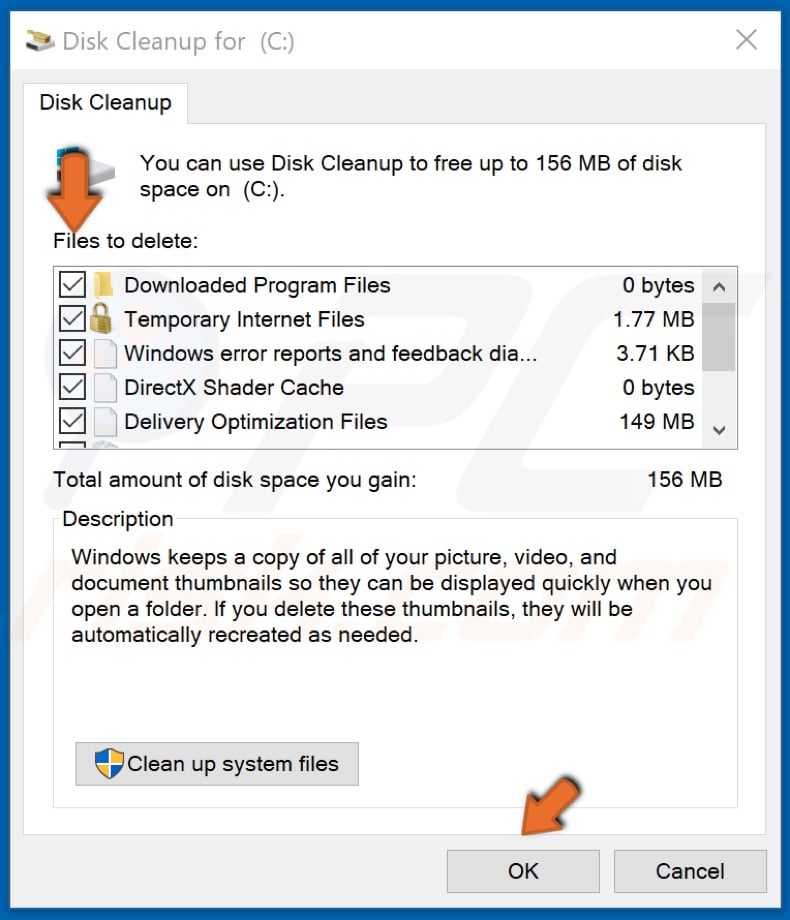 3. Tick the checkboxes of the locations you want to be cleaned.
4. Click OK.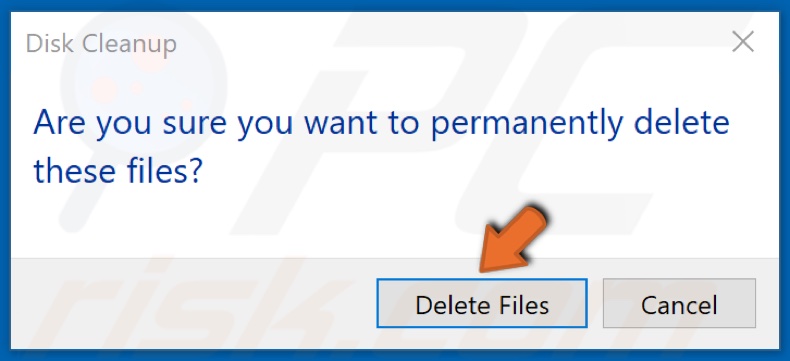 5. Click Delete Files.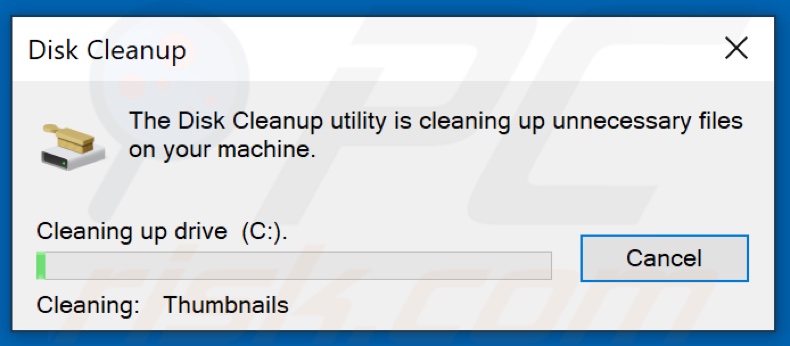 6. Wait for the cleaning process to complete.
Method 2. Run DISM
1. Hold down Windows+R keys to open Run.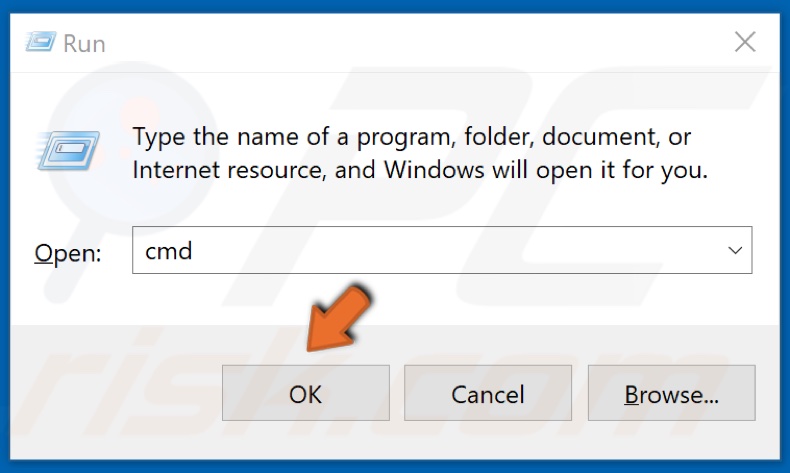 2. Type CMD and hold down Shift+Ctrl+Enter keys to open Command prompt with administrative privileges.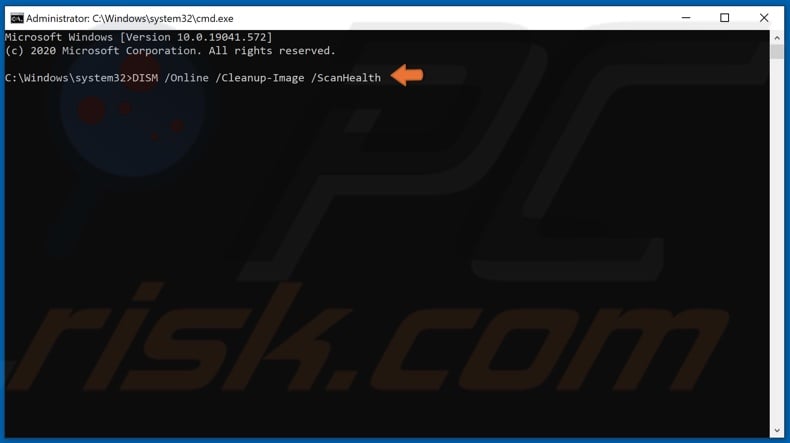 3. In the Command prompt, type DISM /Online /Cleanup-Image /ScanHealth and hit Enter.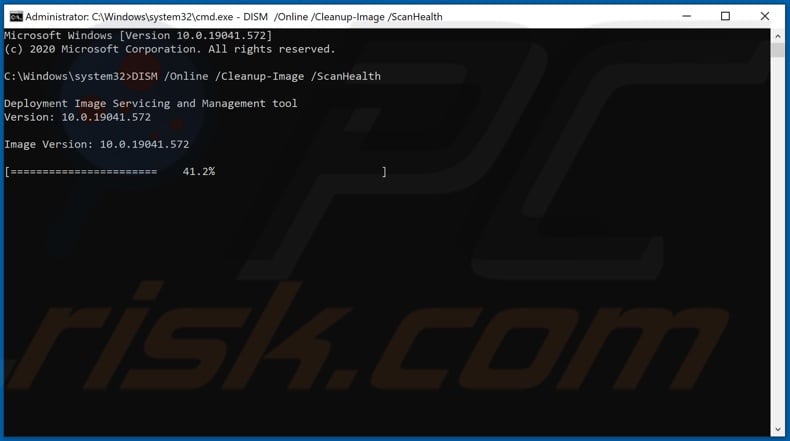 4. Wait for the scan process to complete.
Method 3. Reset the PC using Recovery
Note that using this method will allow you to keep all of your files, but will remove all of the applications you've installed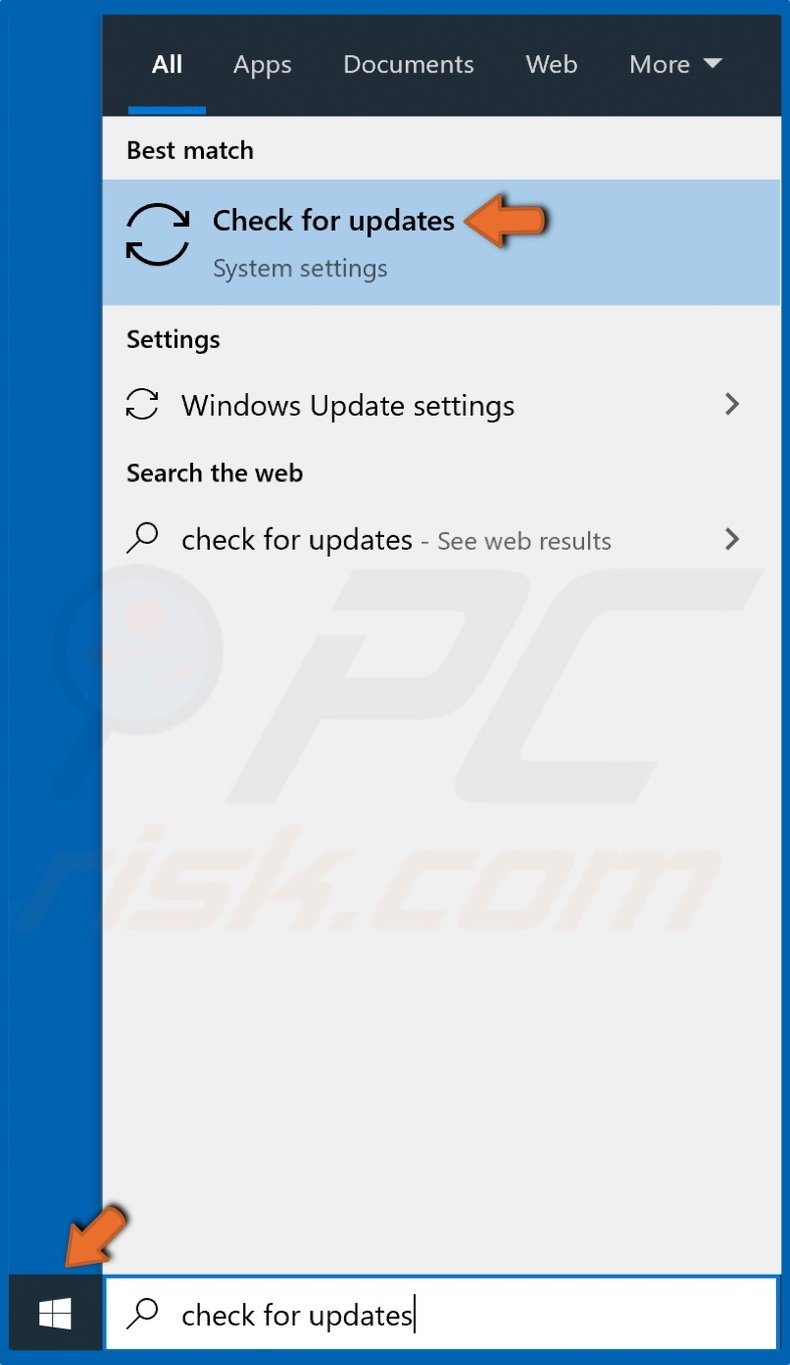 1. Open the Start menu, type Check for Updates, and click the result.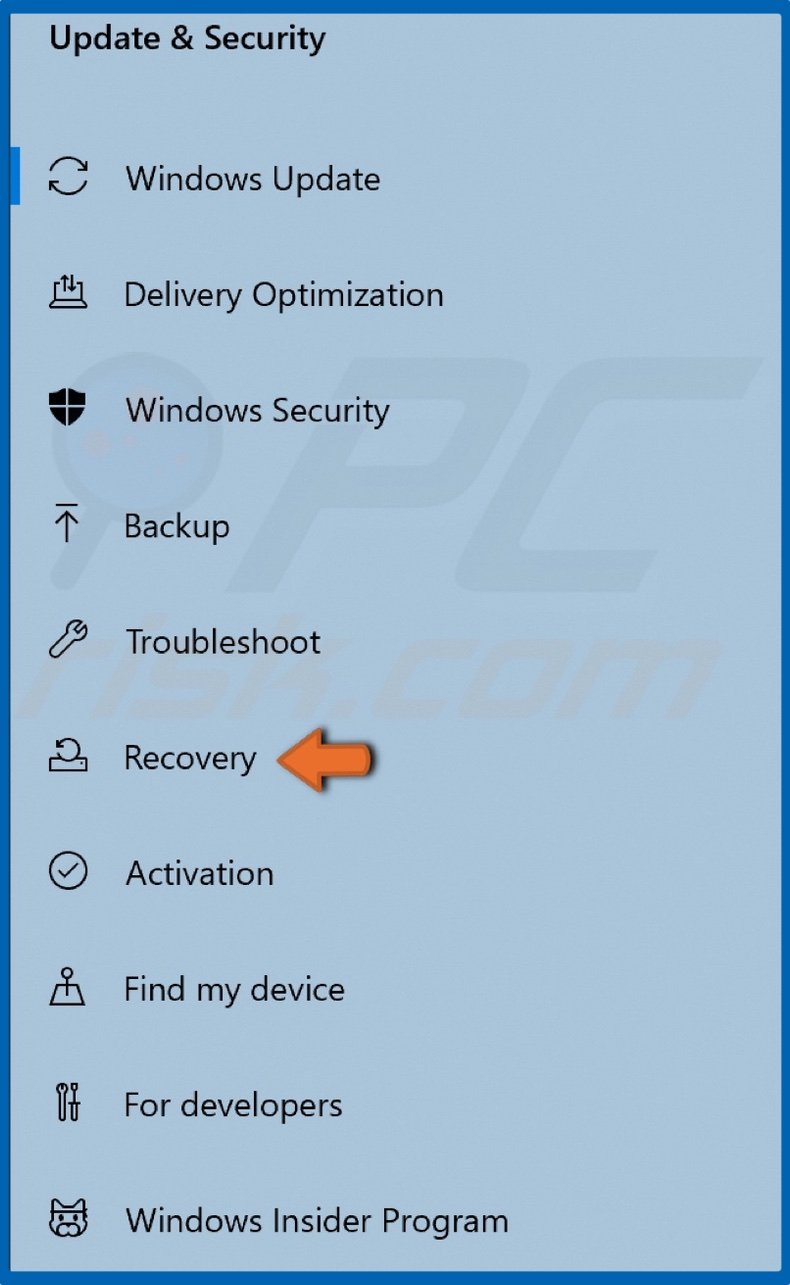 2. Click Recovery located on the left side of the window.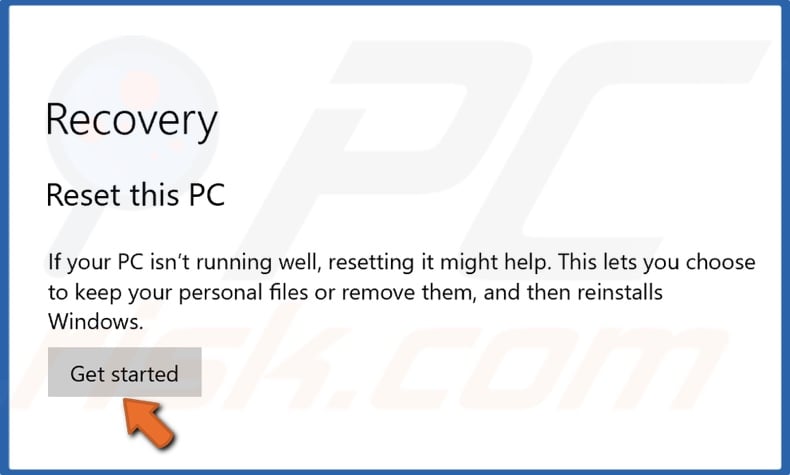 3. Click Get Started.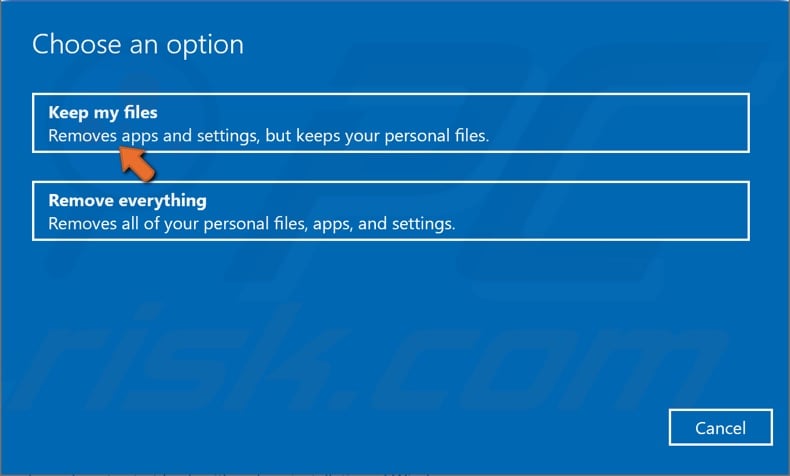 4. Select Keep My Files.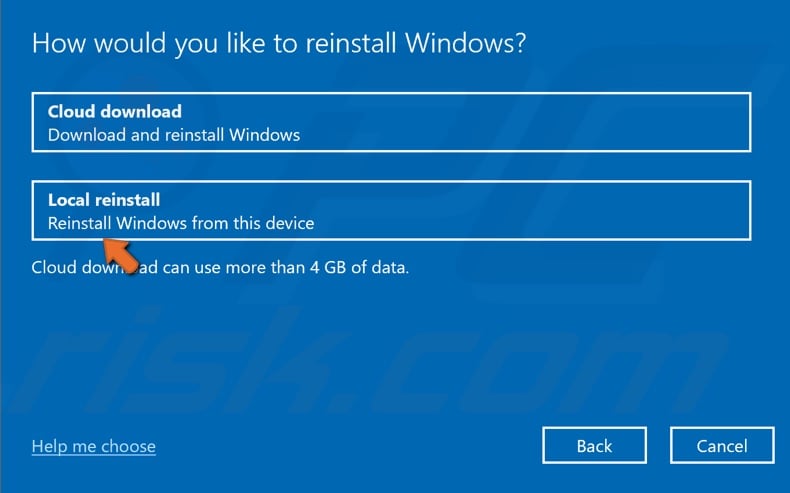 5. Select Local reinstall.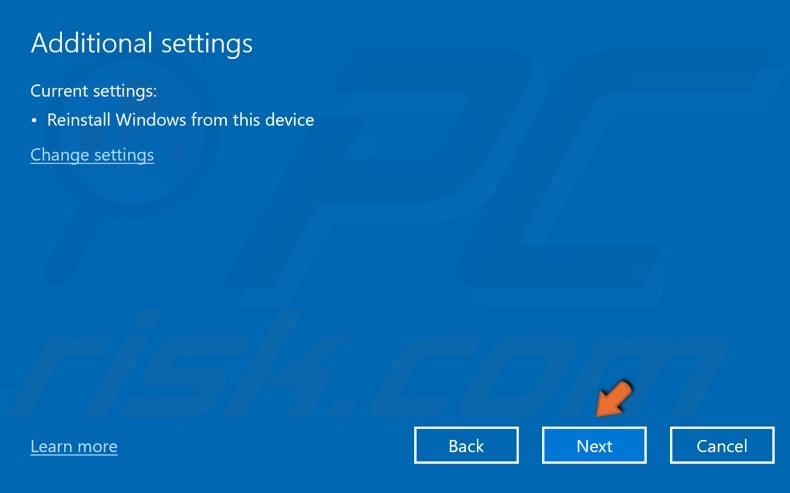 6. Click Next.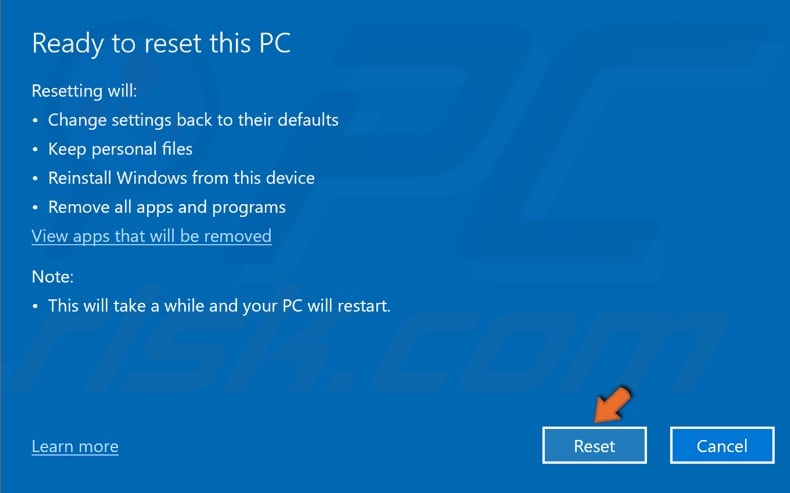 7. Click Reset.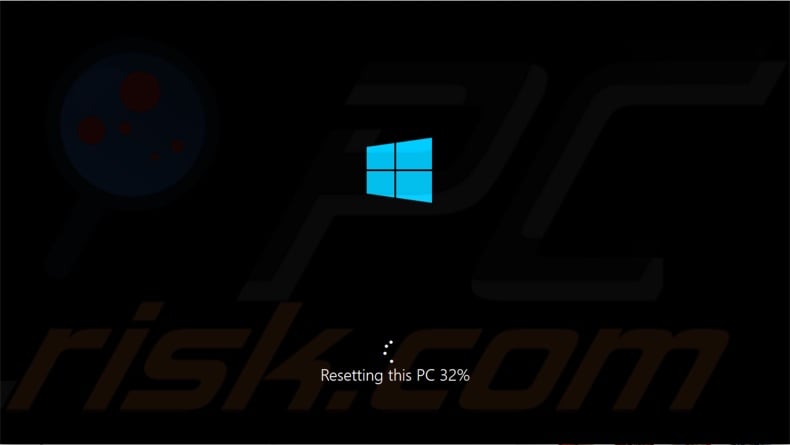 8. Wait for the resetting process to complete.
Video on how to delete broken registry items on Windows 10: