How to fix Discord not opening issue
Discord won't open? 8 ways to fix it
Discord is a hugely popular voice and text chat service with millions of users. It's used for a variety of purposes, such as subject-based chats, but particularly online gaming. In fact, it has dethroned every other gaming voice chat service. Discord's appeal lies in that it has successfully managed to include every single feature Skype, TeamSpeak, Ventrilo, CurseVoice, and the likes have. It offers a compelling package that makes using any of its competitors redundant.
Unfortunately, it's not perfect. Like any other application, Discord has its fair share of issues. The most common of which is that it may not launch when you try to open it. In this article, we will help you address this issue. But, before we do that, let's see what makes fixing it worthwhile.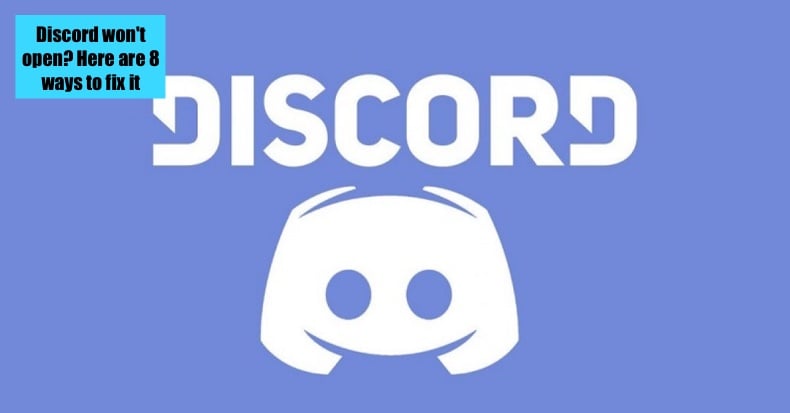 Discord is lightweight, free, and easy to use. This app definitely stands out from its competition and, therefore, it's the go-to voice chat service for gamers and non-gamers alike. Nevertheless, Discord is mostly used by people who play multiplayer games and like the social aspect of gaming.
Discord's ease of use and compatibility with multiple platforms has been praised by many and has earned it the crown of the best VoIP (Voice Over IP) service currently available.
Without a doubt, Discord has been built with multiple platforms in mind, which means it can run on the web browser, desktop computers, and mobile devices. You can use one Discord account on all your devices. But, you can also create multiple accounts if you really want to.
You can chat with your friends using the browser version of Discord or install the application on your Mac or PC that runs Windows 7 or newer. Furthermore, you can connect with them on the go with the Discord app available for Android and iOS devices, which you can get from Google Play and Apple's App Store, respectively.
Discord is free across all platforms. However, its developers did manage to find ways to monetize it. They came up with themes, emoji, and sound packs for the app that are available for purchase.
While you can use the browser version of Discord, many prefer to install it on their PCs. Unfortunately, the desktop app for Windows comes with some issues. Discord may suddenly refuse to open when it has had no problems in the past. Windows users frequently encounter this issue, which leaves them frustrated. So if you're having issues with your Discord app, you came to the right place. We have compiled several guides that will help you get Discord working correctly again.
Before we get into the nitty-gritty, first make sure that your operating system is up to date, regardless of the device. Updating your operating system often has an impact on all the applications on your PC, including Discord.
The second thing you should do is update Discord itself to the latest version. If it still fails to open, try reinstalling it. This usually does the trick, but if the issue persists, try using one or more methods we included below. Let's take a look.
Table of Contents:
Method 1. Log in to the web version
Sometimes, Discord won't open due to issues with sessions or cookies. So you can try signing in to it on your browser and then logging into the desktop application. This will reset the account and allow you to run the desktop version of Discord.

1. Open your browser and go to https://discord.com/.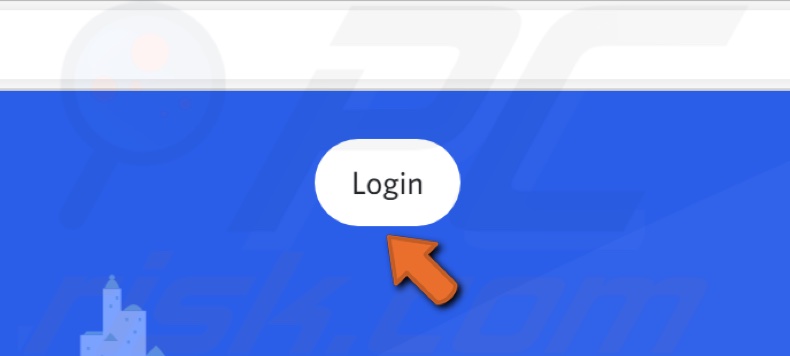 2. Click the Login button at the top right of the window.

However, if you're logged in already, it will say Open Discord instead.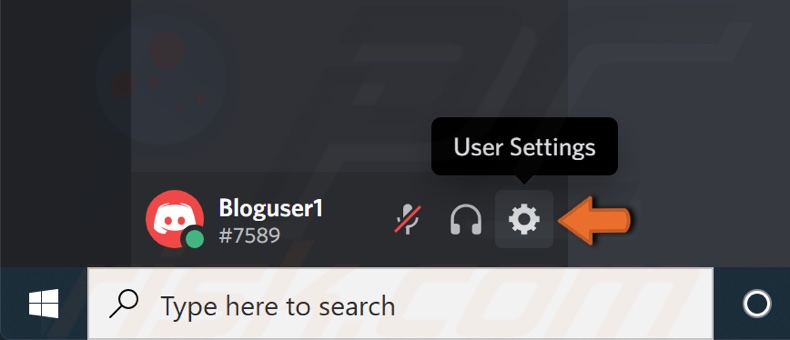 3. Click the User Settings button.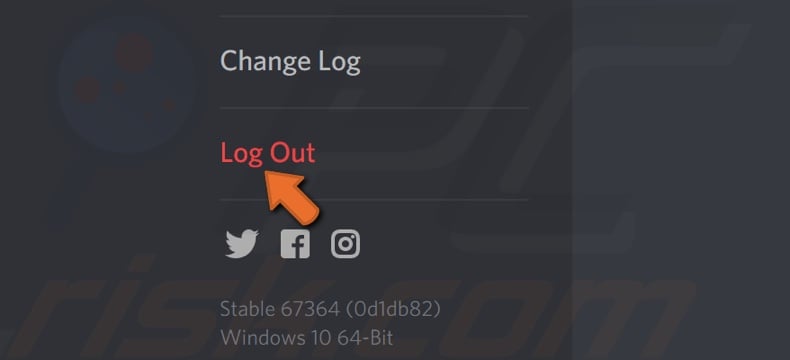 4. Click the Log Out button.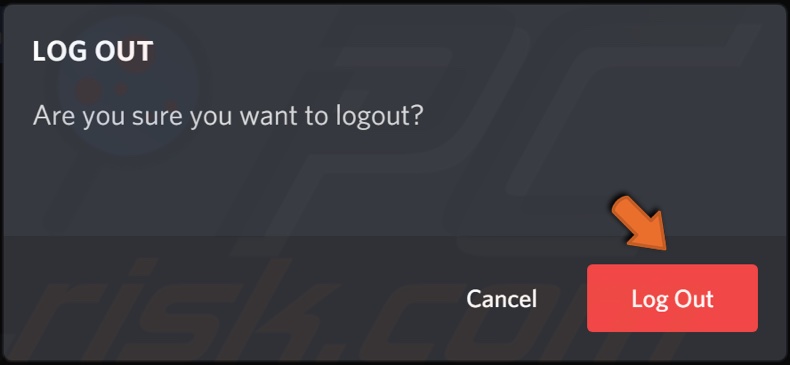 5. Click Log Out again to confirm the action.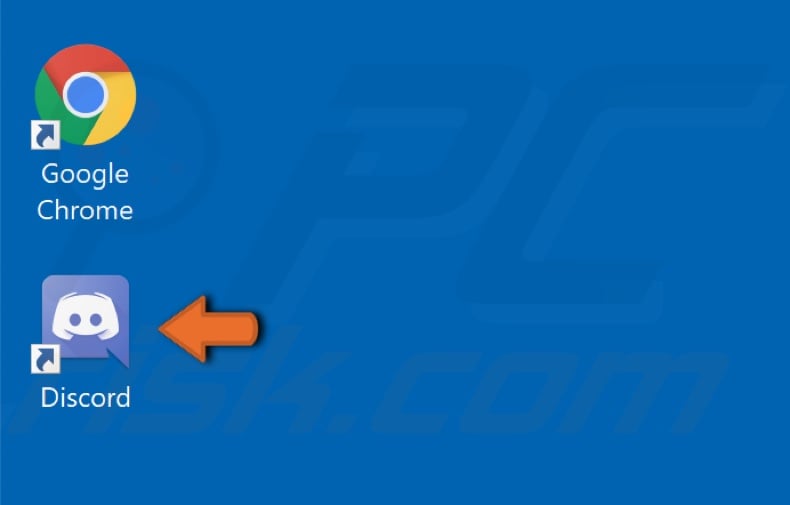 6. Once you've logged out of the browser version, double-click Discord's desktop shortcut.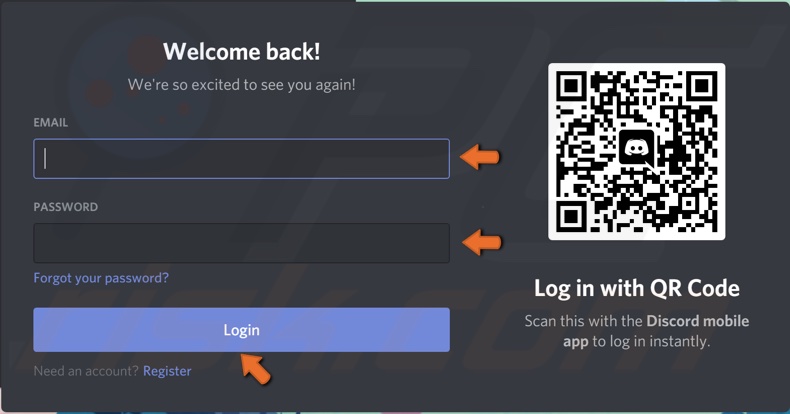 7. Enter your email address and Discord password, and click Login.
Method 2. Adjust the time and date
This one might sound odd, but setting your computer's time and date settings to automatic have solved the problem with Discord for many users.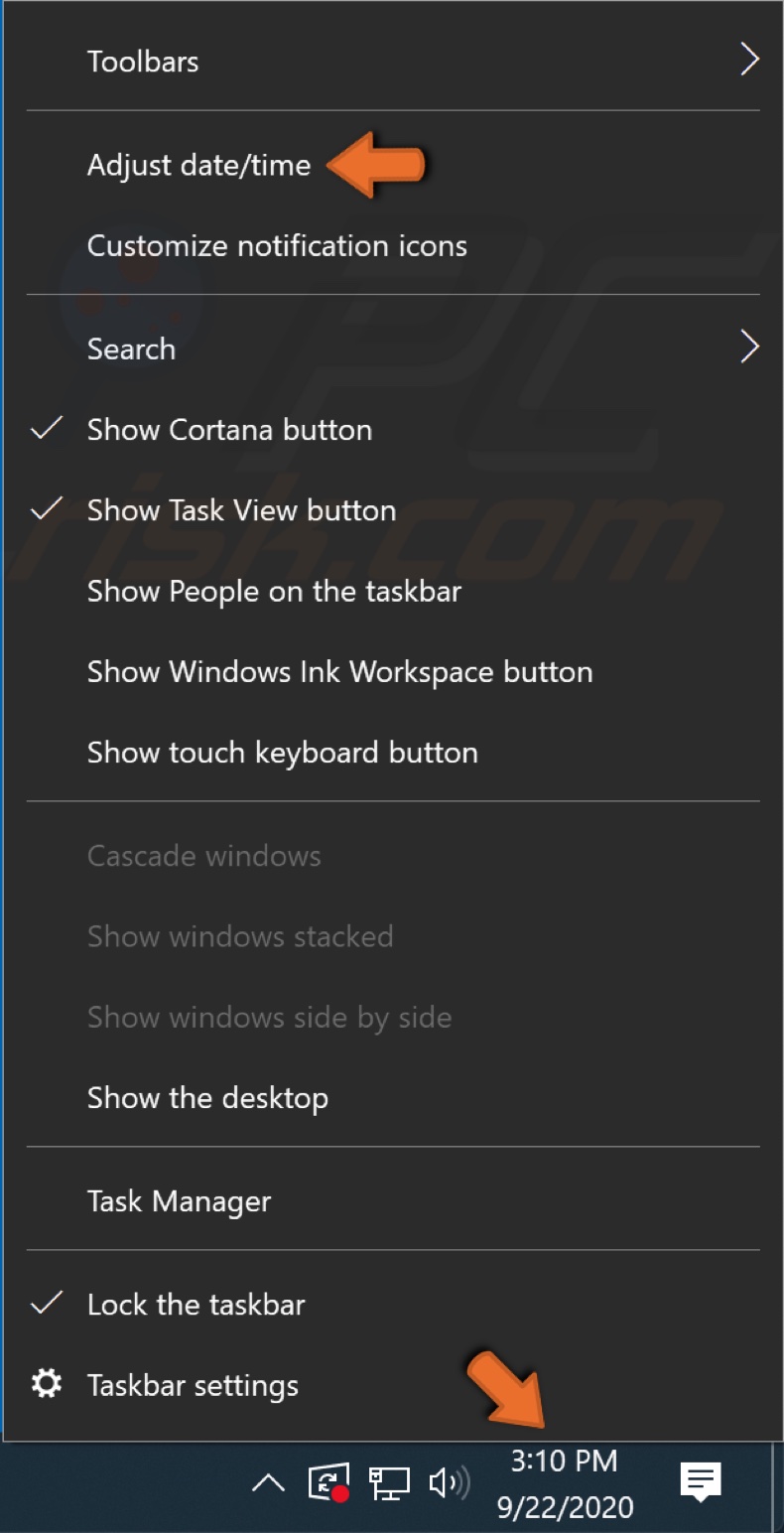 1. Right-click the clock on the Taskbar and click Adjust time/date.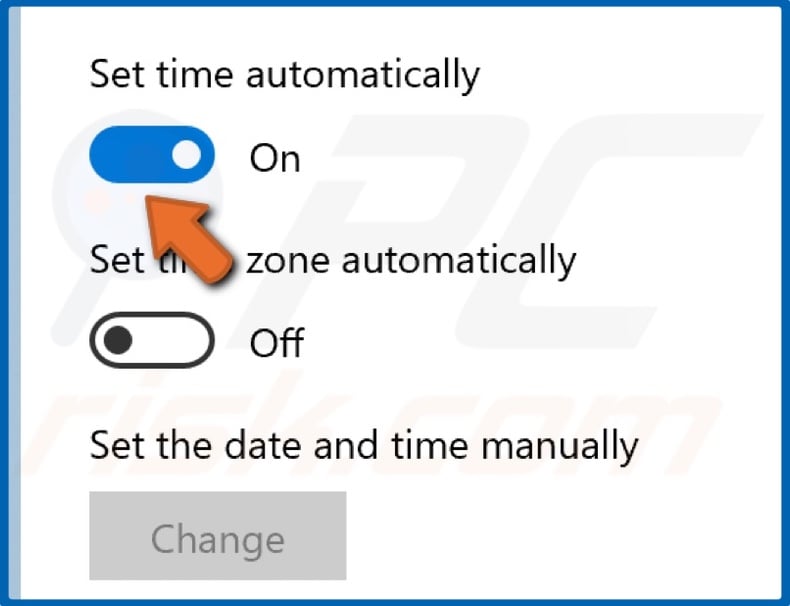 2. Toggle the Set time automatically slider and close the window.
3. Launch Discord.
4. If Discord still won't launch, try rebooting your computer and launching it again.
Method 3. Run Discord as administrator
This method is one of the oldest tricks in the book and with good reason. If your Discord installation files are located in the system drive, it may require additional permissions from the admin to execute some functions. Here, we'll show you how to grant Discord admin permissions.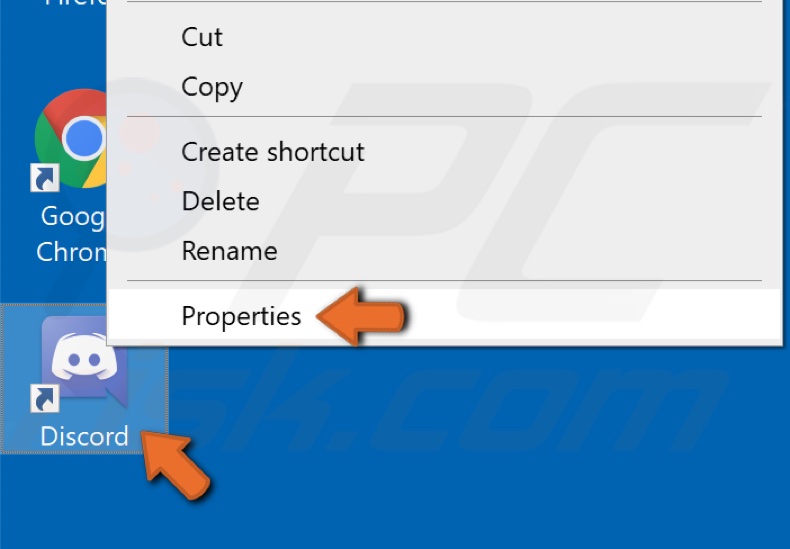 1. Right-click the Discord shortcut on the desktop and click Properties.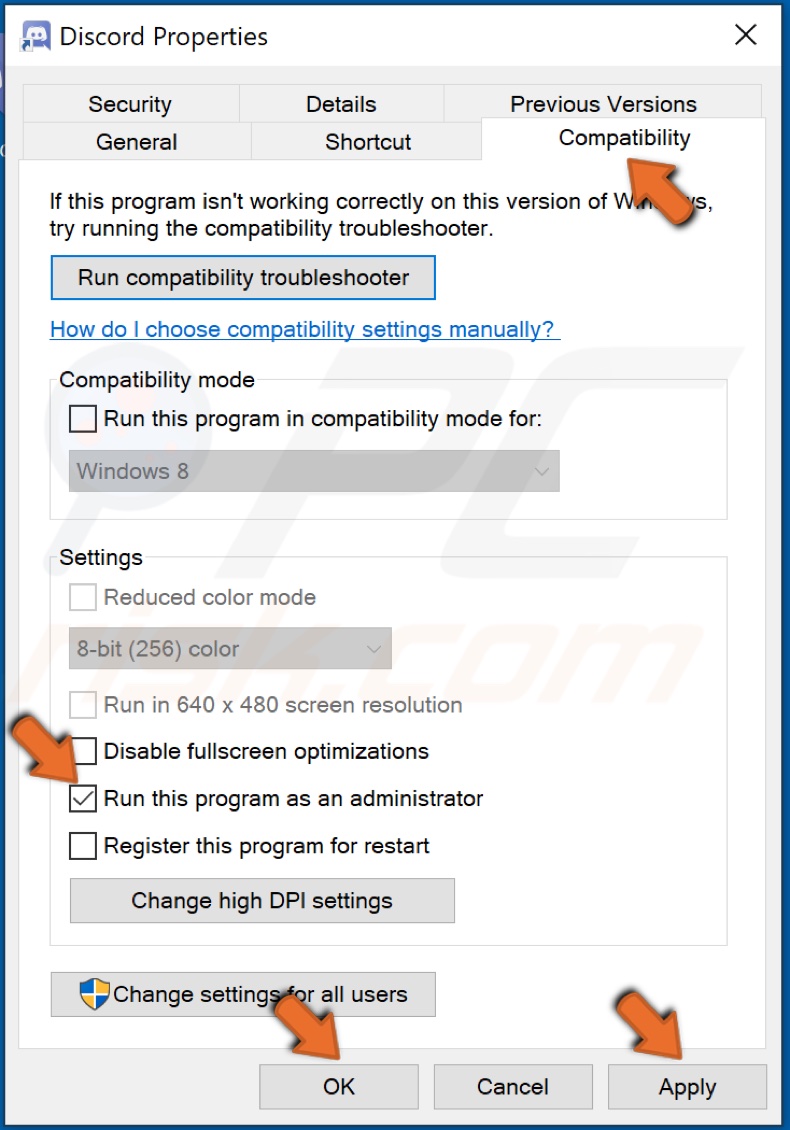 2. Select the Compatibility tab and check Run this Program as an Administrator checkbox.
3. Click Apply and click OK.
Method 4. End Discord's tasks via Task Manager
Discord may not open, but may still be running in the background. So, you have to find its process in the Task Manager, stop it, and restart the application. This issue is quite common and this should solve it for most users. Here is how you can stop Discord's background process.
1. Open Task Manager by holding down Ctrl+Shift+Esc keys.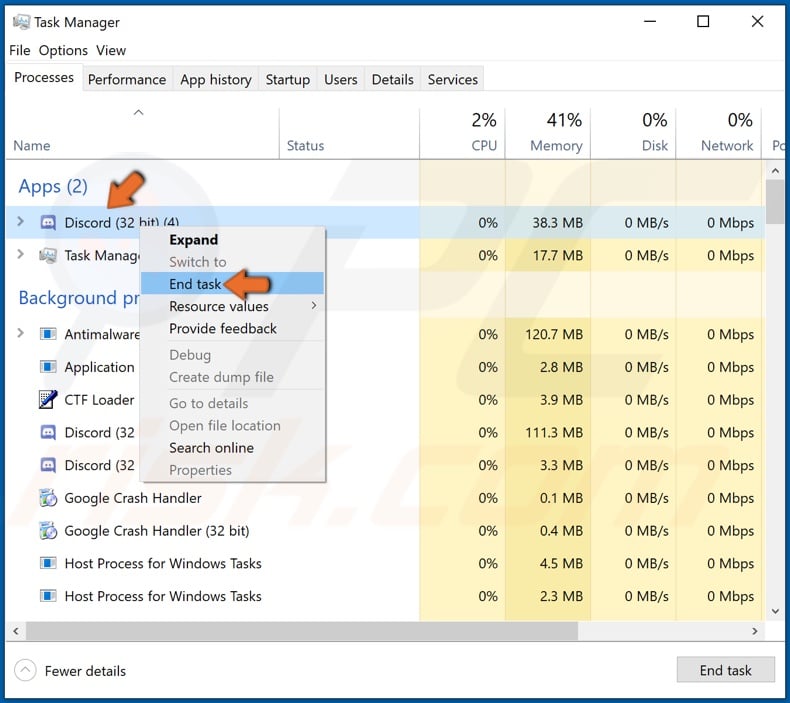 2. Find any Discord-related tasks.
3. Right-click each of them and click End Task.
4. Close the Task Manager and launch Discord.
While there should only be one discord.exe process, check for multiple processes, and repeat this process for all of them. Once you kill all of Discord's tasks, try relaunching. If it still doesn't open, move on to the next method.
Method 5. Kill Discord's tasks via Command prompt
Method 5 is an alternative to method 4 if it doesn't work. This method will surely kill the discord.exe task. Once you do that, you can relaunch the app.
1. Hold down Windows+R keys.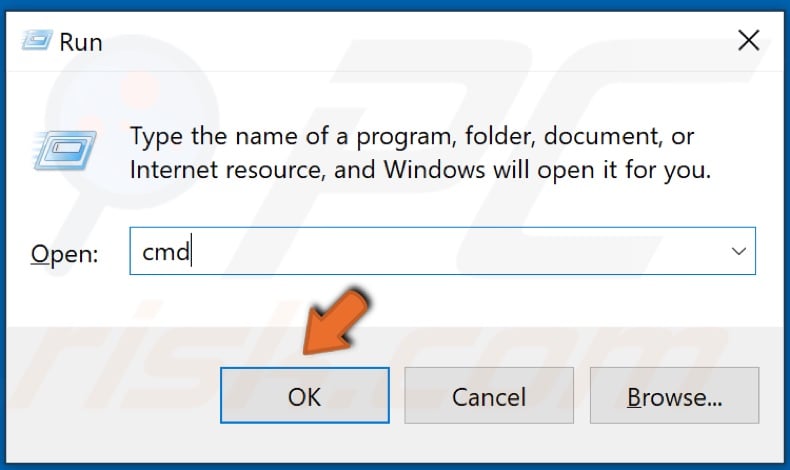 2. Type CMD in the Run dialog box to open Command prompt, and click OK.

3. In the Command prompt window, type taskkill /F /IM discord.exe and press Enter.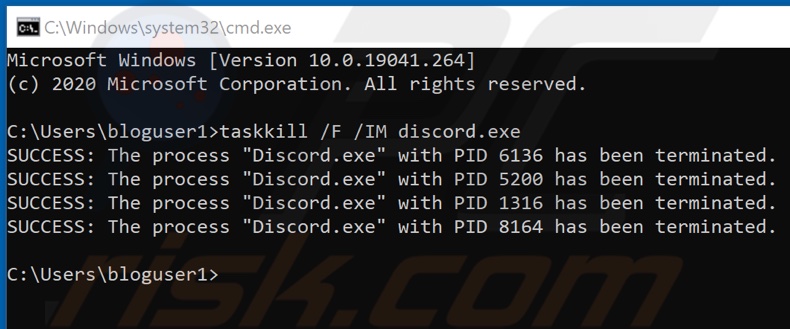 If you entered the command correctly, it should list the terminated processes.
Method 6. Delete AppData Contents
1. Open Task Manager by holding down Ctrl+Shift+Esc keys.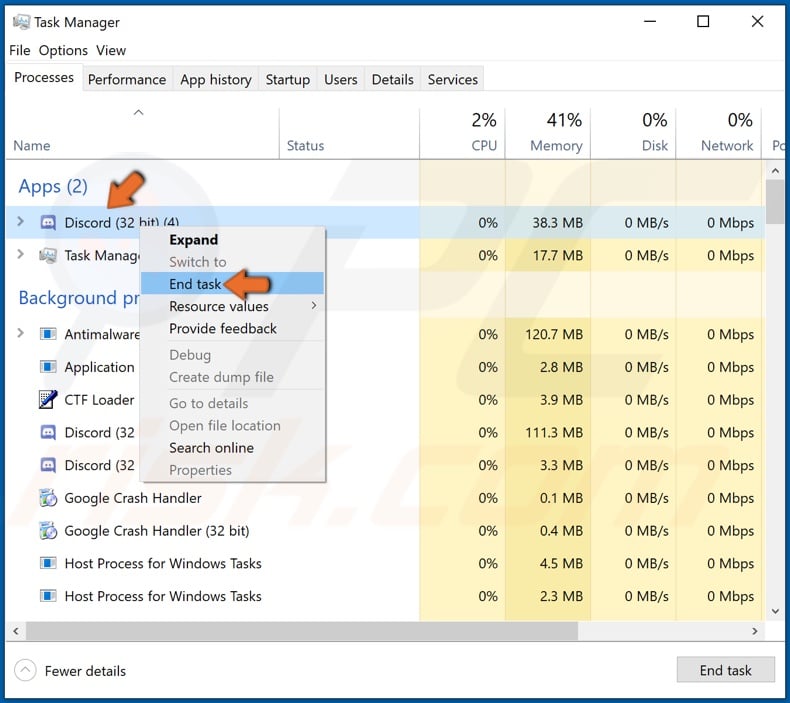 2. Find Discord or discord.exe. Right-click it and click End Task. Close the Task Manager.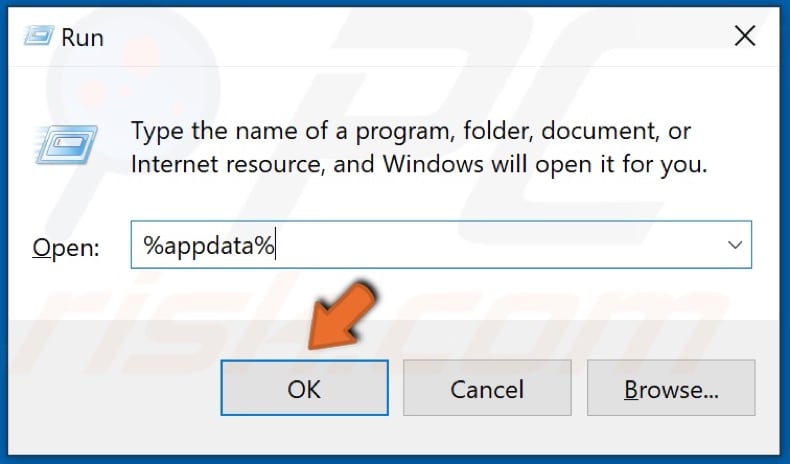 3. Hold down Windows+R keys.
4. Type %appdata% in the run dialog box and click OK.

5. Locate the Discord folder, right-click it, and select Delete.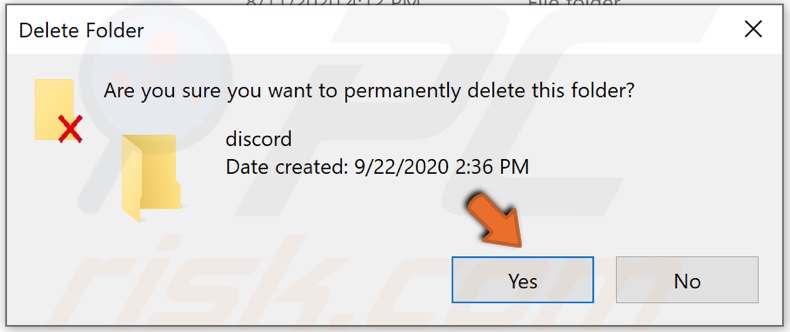 6. Confirm any additional prompts.
7. Reboot your PC to take effect.
Method 7. Remove Proxies
Like many other applications, Discord doesn't work well with proxies and VPNs. So a proxy or VPN set to your ISP may prevent Discord from running or connecting to its servers. So try disabling all of your proxies and VPNs and open the app again. Here's how you can disable proxies.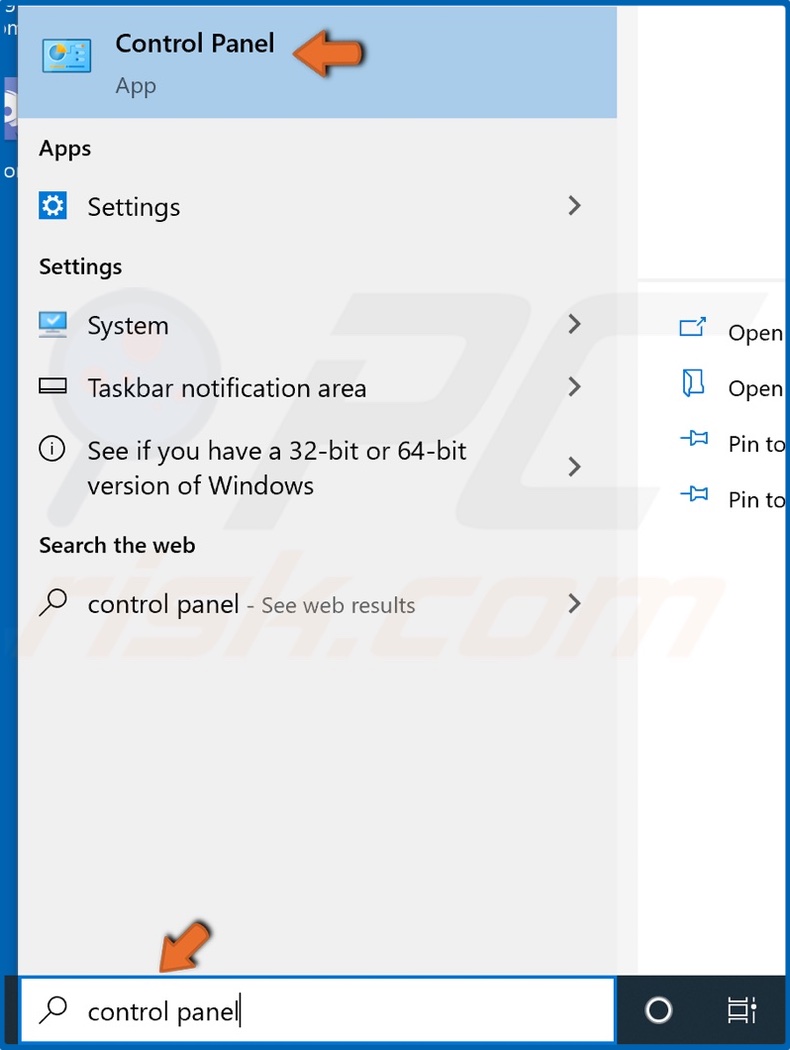 1. In the search box, type Control Panel and click it.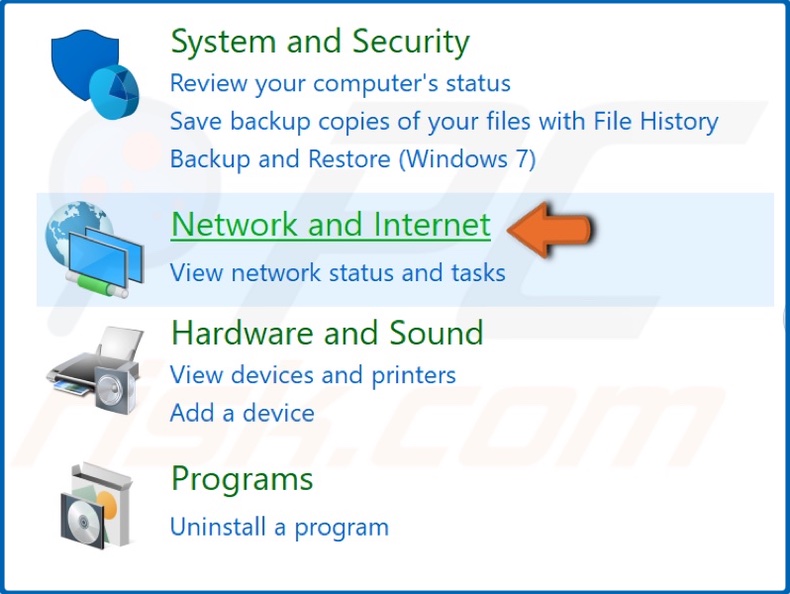 2. Click Network and Internet.

3. Click Internet Options.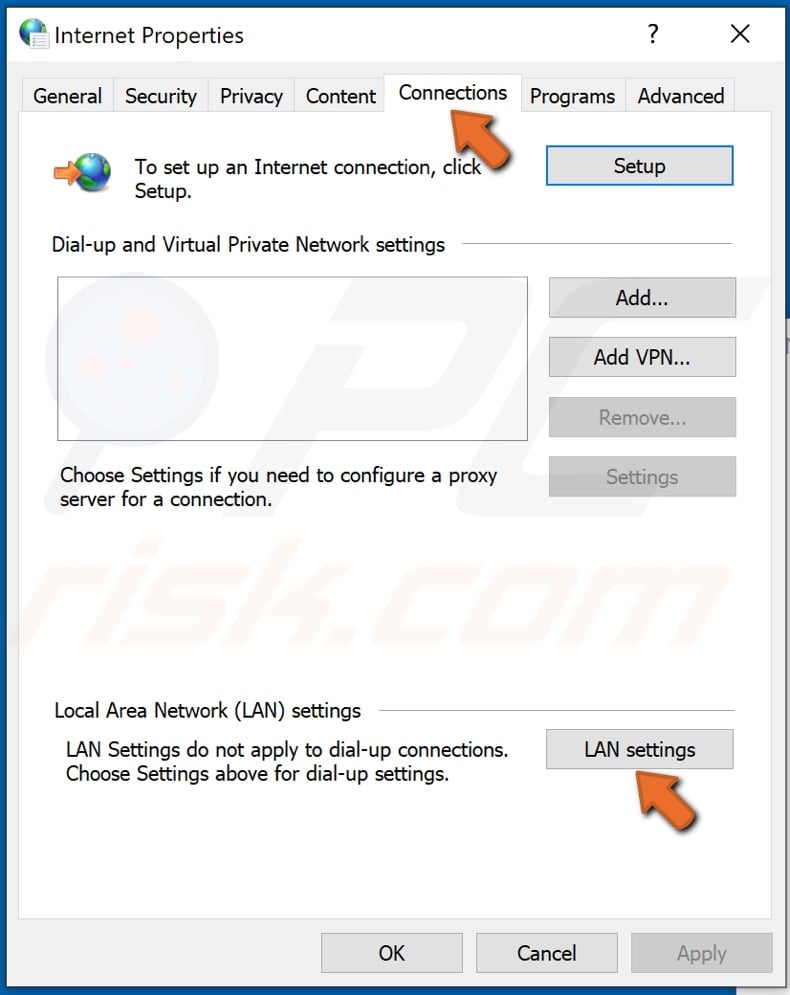 5. Select the Connections tab and click LAN Settings.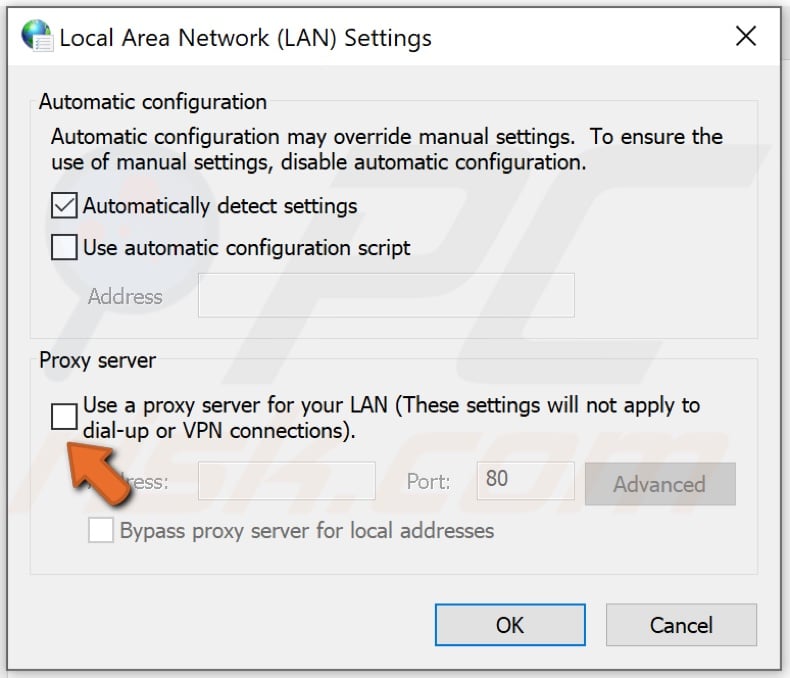 5. Find Use a proxy server for your LAN.
6. Uncheck the Proxy server checkbox.
7. Confirm with OK twice.
There you go. Now that you've disabled your proxy, try launching Discord to see if that did the trick.
Method 8. Reset your DNS
If your DNS settings have been tampered with, that may interfere with Discord and prevent it from connecting to the Internet. Therefore, you have to perform a DNS flush on your computer. Here's how you can reset your DNS configuration.
1. Hold down Windows+R keys.
2. Type in CMD and click OK to open the Command prompt.

3. In the resulting Command prompt window, type in ipconfig/flushdns and press Enter.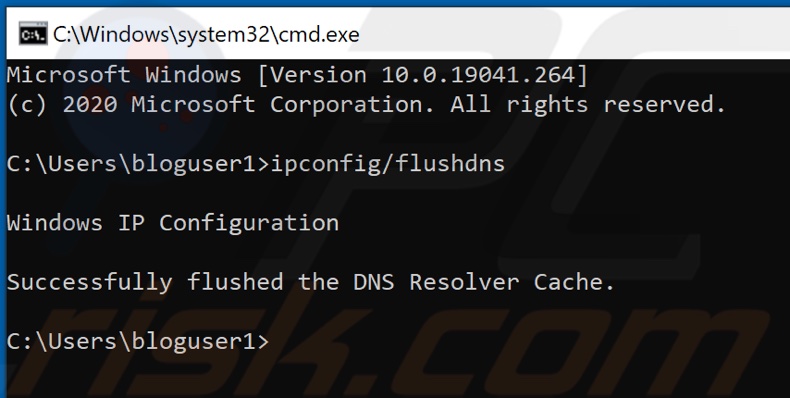 4. If you entered the command correctly, it should say that you've successfully flushed the DNS Resolver Cache.
Video on how to fix Discord not opening issue