Can't Delete Temporary Files
Can't Delete Temporary Files. How To Fix It And Free Up Disk Space
Temporary files (also known as temp or foo files) are the files created to contain information temporarily until a new file is being made. In other words, these are the files created to temporarily hold data while a particular file is being used, processed or created. These files also get created for backup purposes by programs you are working with. Usually then you save your document, then the temporary file gets deleted. In other cases like unexpected system or program crashes these files are kept as a backup in order to be able to recover data.
These files become junk files once the task is completed and then gets deleted, however, some of them do not get deleted and takes up your hard drive space. If you do not delete them from time to time, they can take up to several gigabytes of your hard disk space. One of the easiest ways to delete these temporary files is to go to Settings -> System -> Storage, select the Hard Drive that is hosting the Windows operating system and click the "Delete temporary files" button. Unfortunately, if you could to this without any problems, then you would not read this article. Good news is that there are other ways to remove temporary files from your Windows operating system.
Having too much temporary files stored on your computer can cause problems, especially if you are running out of disk space and you are not able to free up your disk space by performing previously mentioned actions. In this guide we are going to show you how to delete temporary files using Disk Cleanup, third-party software, how to delete temporary files manually from their folders and some other solutions. Read the guide below, follow our described steps and see if applying them helps you to remove the unnecessary temporary files from your computer and save up disk space.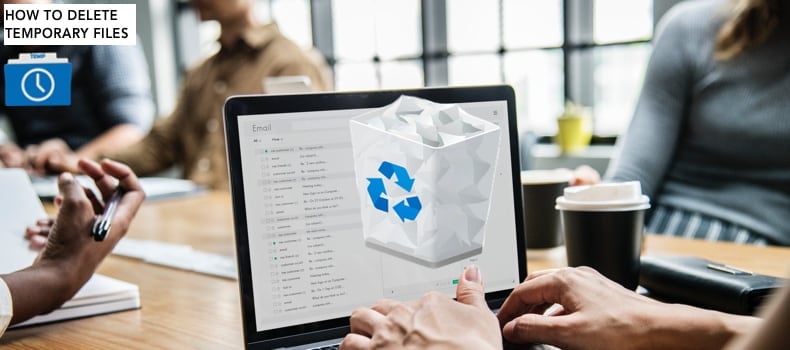 Table of Contents:
Delete Temporary Files Manually
One way to delete temporary files from your computer is to visit the directories where these files are stored, select them and delete all of them. Type "%temp%" in Search and click the %temp% result. You will be directed to the Temp folder where all temporary files and folders are stored.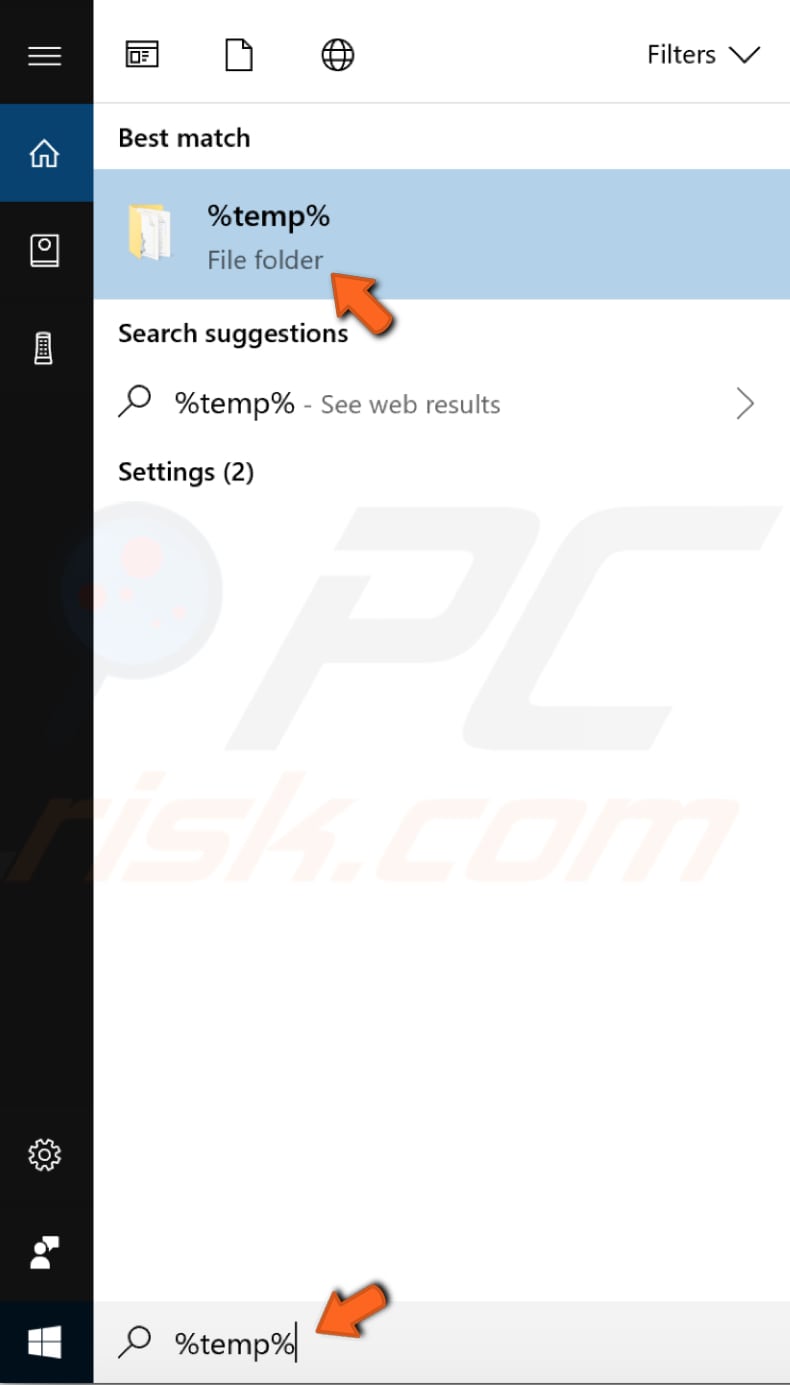 Select all files and click the "Delete" button, or right-click the selected files and click the "Delete" in the showed up contextual menu.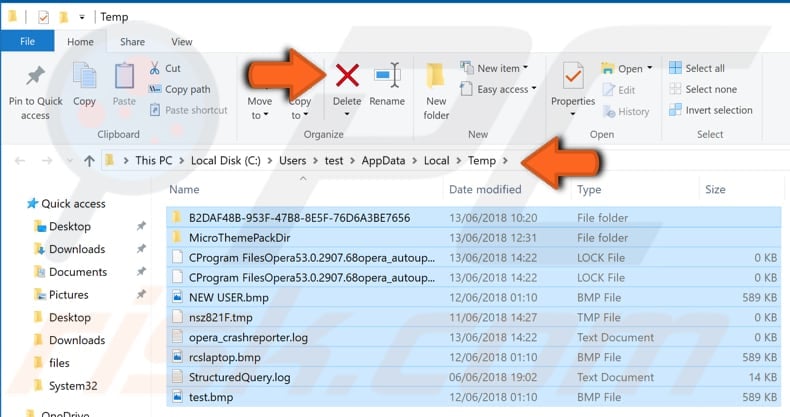 Now press Windows key + R and in opened Run dialog box type the "temp" command and press Enter or click "OK".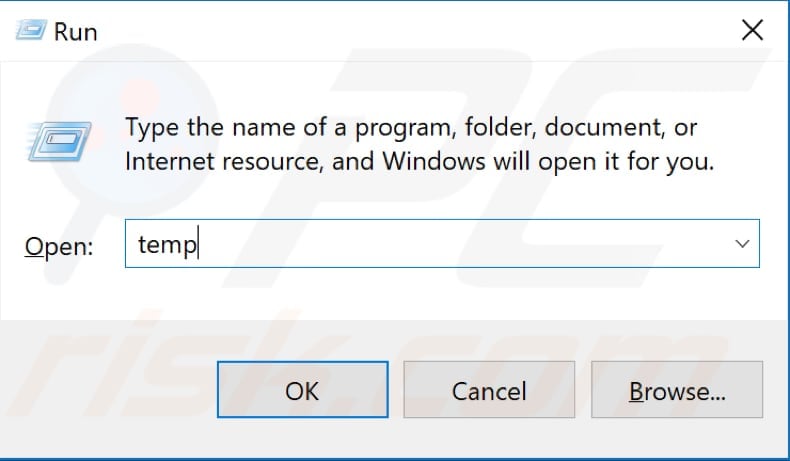 Select all files and click the "Delete" button again or right-click the selected files and click the "Delete" in the showed up contextual menu.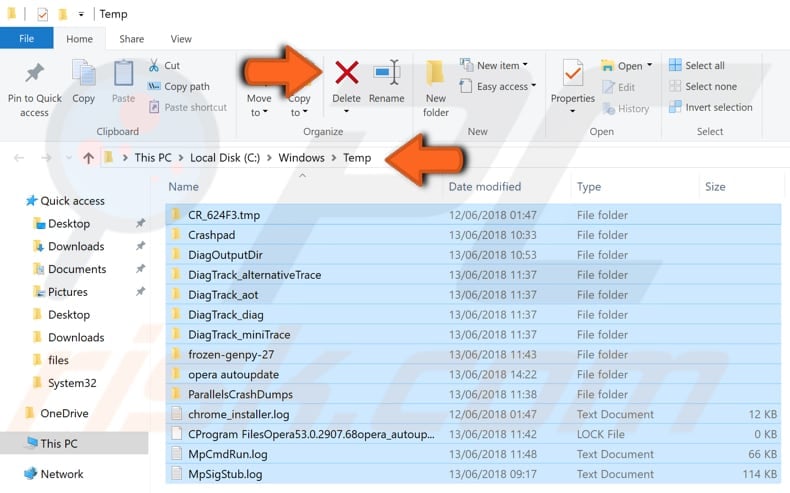 Now open the Run dialog box again and type the "prefetch" command. Press Enter or click "OK". If you get the warning message saying that you do not currently have permission to access this folder, click "Continue".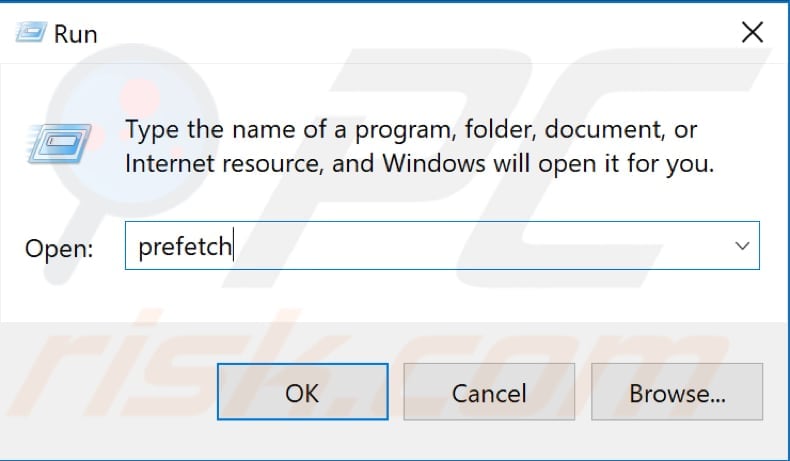 Select all files and click the "Delete" button again or right-click the selected files and click the "Delete" in the showed up contextual menu.
NOTE: if you empty the folder, Windows and your programs may take longer to open the next time you turn on your computer.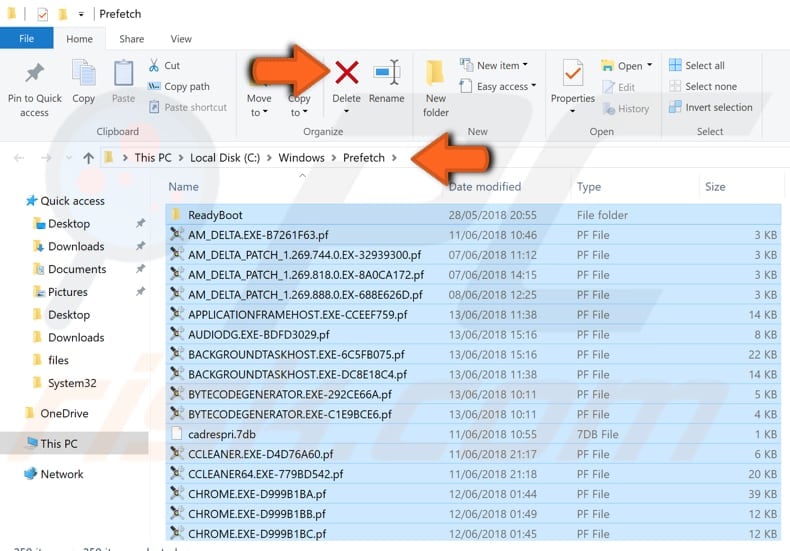 Use Disk Cleanup Tool
Another easy way to delete temporary files and folders from Windows is to use Disk Cleanup. Disk Cleanup is used to reduce the number of unnecessary files on drives, which can help the PC to run faster. It can delete temporary and system file. To run Disk Cleanup, type "disk cleanup" in Search and click the "Disk Cleanup" result.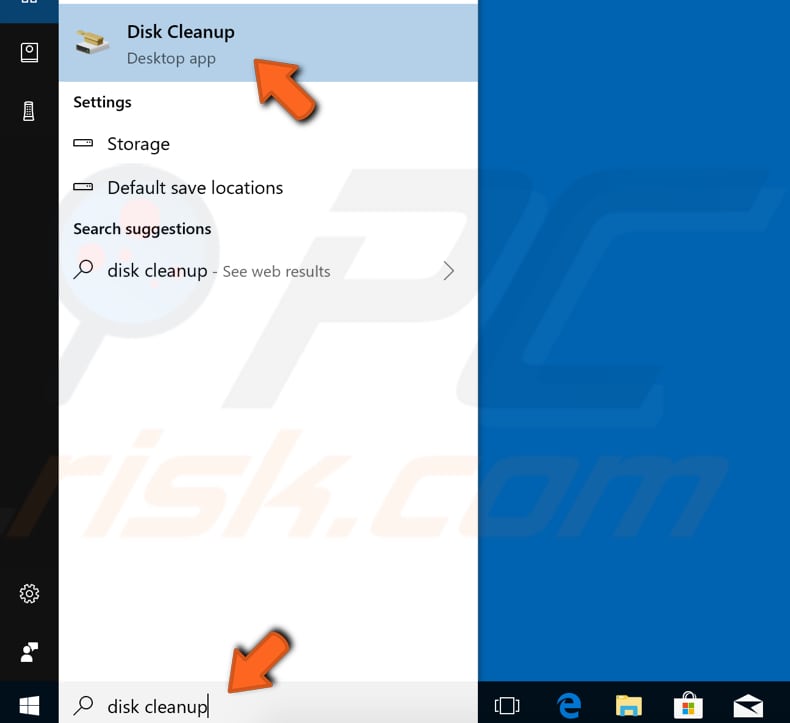 Choose the files you want to delete (this tool also displays the amount of space you can free up by deleting certain files and folders) and click "Clean up system files".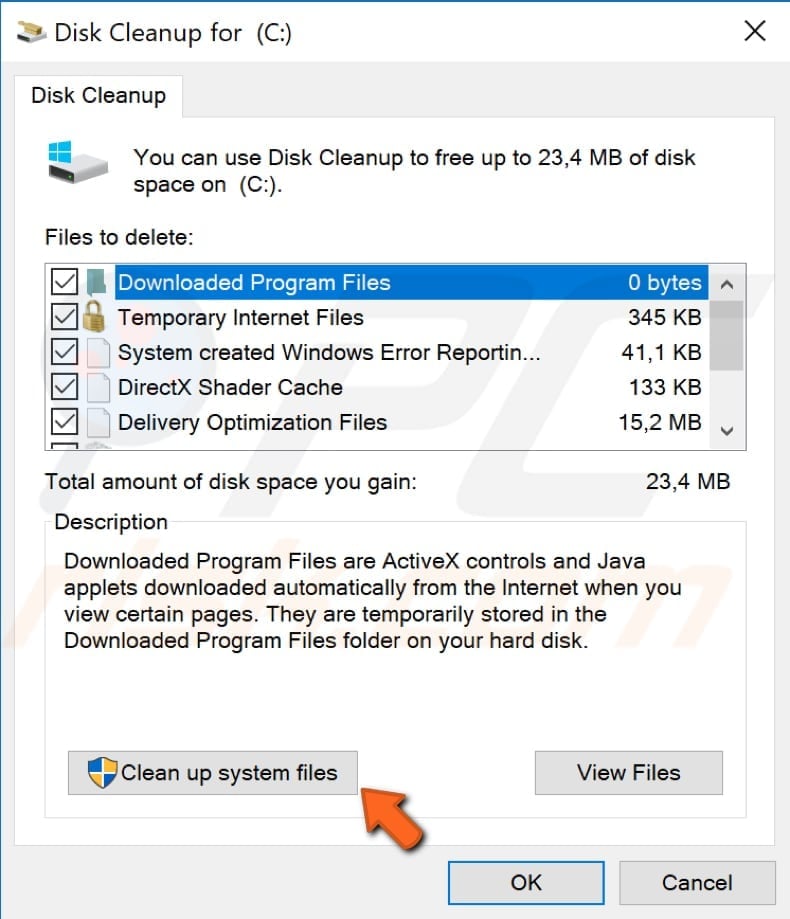 Disk Cleanup will restart, select the files you want to delete again and click "OK".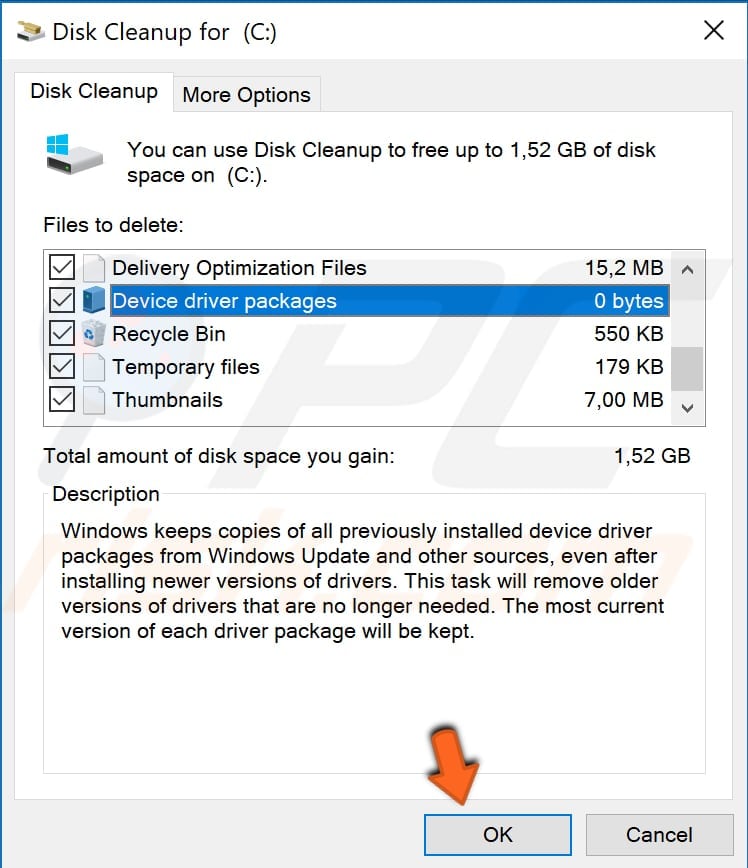 Use Command Prompt
Command Prompt is the input field in a text-based user interface screen, a command line interpreter application available in most Windows operating systems. It is used to execute entered commands. Most of those commands are used to automate tasks through scripts and batch files, perform advanced administrative functions, troubleshoot and solve certain kinds of Windows issues. To use Command Prompt, you must enter a valid command along with any optional parameters. Then it executes the command as entered and performs whatever task or function it's designed to perform in Windows.To launch elevated Command Prompt (to run it as administrator) type "command prompt" in Search and right-click the "Command Prompt" result, select the "Run as administrator" option from the contextual menu.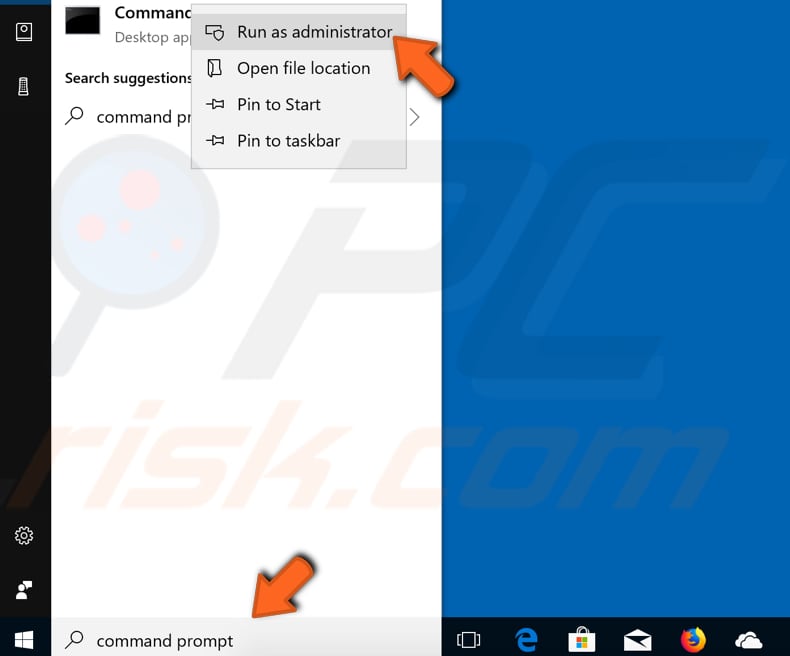 Now type the del "/q/f/s %TEMP%\*" command (without quotation marks) and press Enter.

Use CCleaner
CCleaner is a small, effective utility for computers running Microsoft Windows. It cleans junk and issues that accumulate over time: temporary files, broken shortcuts, and other problems. It protects privacy, cleans browsing history and temporary Internet files, allowing you to be a more confident Internet user and less susceptible to identity theft. CCleaner can clean redundant files from various programs, thus saving hard disk space, remove unneeded entries in Windows Registry, help uninstall software, and select which programs start with Windows. You can download CCleaner from here. 
When downloaded, install CCleaner and open it. Select the "Cleaner" option on the left pane and then tick the "Empty Recycle Bin", "Temporary Files", "Memory dumps", "Chkdsk File Fragments", "Windows Log Files" checkboxes under "Windows" section. Uncheck all of the other checkboxes if you do not want CCleaner to clean that data for you. Click "Analyze" and it will scan for the selected files and data. Then click "Run Cleaner" and it will remove selected files from your computer.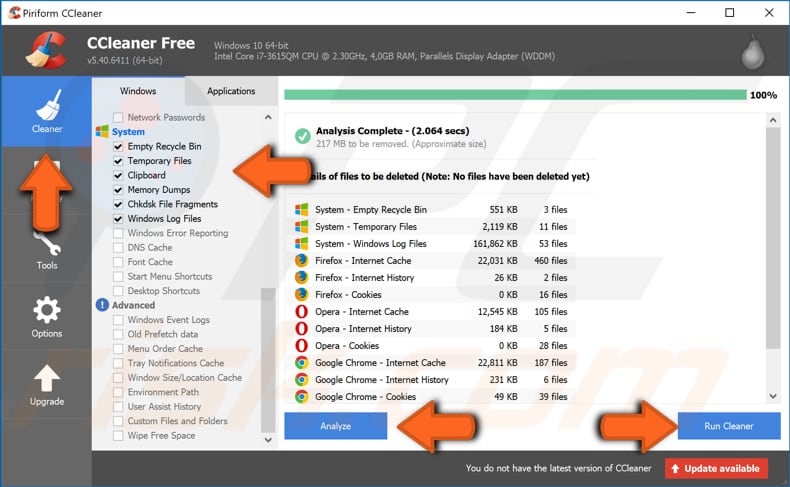 Remove SoftwareDistribution Folder's Contents
Software Distribution folder is a temporary folder in which Windows stores the update files until they are completely downloaded. If you have updated your Windows completely or there is no ongoing updating process, then you can delete those stored files (if there are any) and save up disk space. You can find this folder by following this path: "C:\Windows\SoftwareDistribution\Download". Select all of the contents, right-click them and select "Delete" from the contextual menu.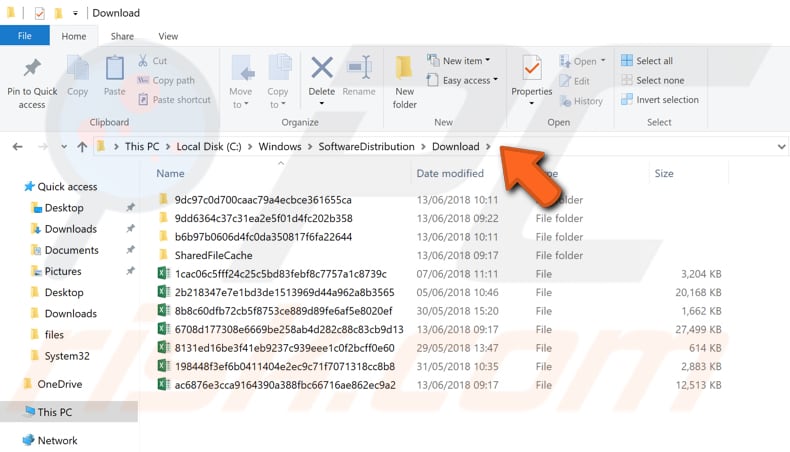 That's it, we hope this guide was useful and now you can delete all the temporary files stored in your computer without any problems. If there is another way you are aware of and it is not mentioned in our guide - do not hesitate to share it with us and with the others by leaving a comment in our comment section below.
Video Showing How To Delete Temporary Files: