Apps Can't Be Opened Using The Built-in Administrator Account
Apps Can't Be Opened Using The Built-in Administrator Account. How To Fix It?
A Built-in Administrator account is available in Windows 10 and other, earlier versions of Windows. This account is used when installing a fresh copy of Windows and is the first account created when the Windows operating system is installed. The Built-in Administrator account should only be used when there is a critical problem (the default user account is corrupted, etc). The administrator account is usually disabled by default.
You may have experienced problems opening certain apps when using the Built-in Administrator account (Windows reports that the app cannot open). Additionally, it states that some apps cannot be opened using the built-in administrator account and you should sign in with a different account and try again. It is possible that the account is not active and requires activation to use its capabilities. There is a side-effect of using the Built-in Administrator account - some users lose the ability to launch various apps using this account. The solution is to create a new account and adjust its privileges accordingly.
In this guide, we show how to activate the Built-in Administrator account if you need to use it (and it is currently disabled), how to create a new account and adjust its privileges, and some other possible solutions to the problem of  attempting to open certain apps in Windows.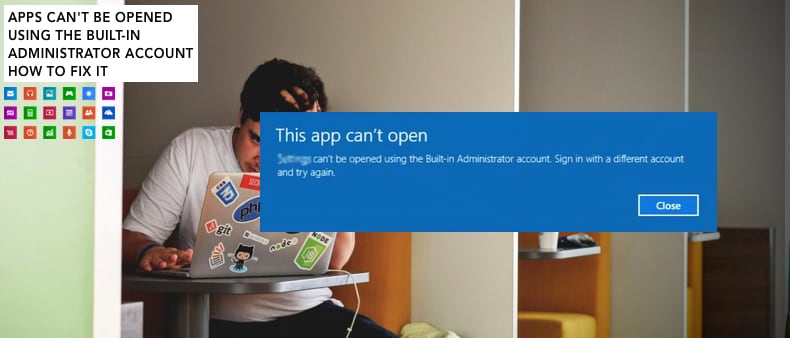 Table of Contents:
Activate Built-In Administrator Account
To activate the Built-in Administrator account you will need to use an elevated Command Prompt. Command Prompt is the input field in a text-based user interface screen, a command line interpreter application available in most Windows operating systems. It is used to execute entered commands. Most of these commands are used to automate tasks through scripts and batch files, perform advanced administrative functions, troubleshoot and solve certain kinds of Windows issues. To use Command Prompt, you must enter a valid command along with any optional parameters. It then executes the command as entered and performs whatever Windows or task or function it is designed for. Some commands available in Windows require that you run them from an elevated Command Prompt. To launch elevated Command Prompt (to run it as administrator), type "command prompt" in Search and right-click the "Command Prompt" result. Select the "Run as administrator" option from the contextual menu.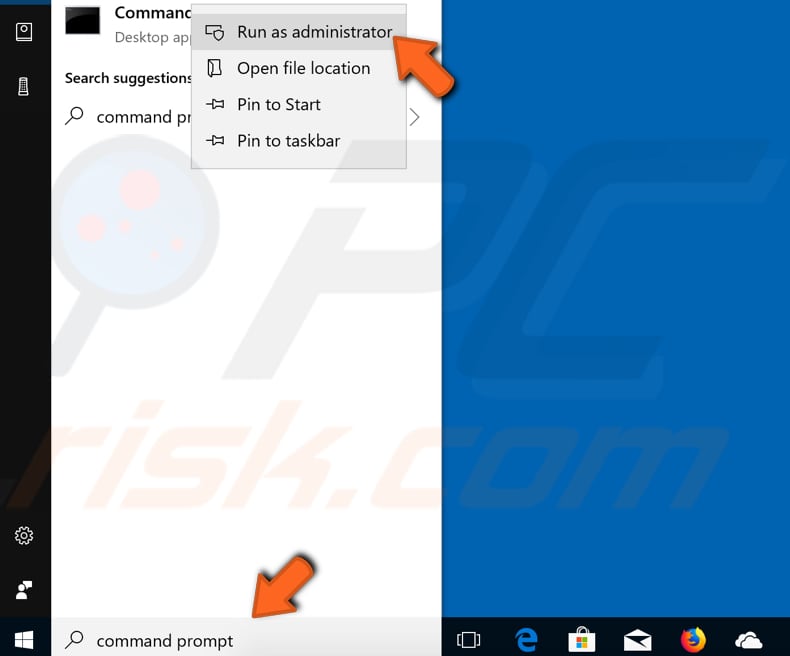 Now type the "net user administrator /active:yes" command and press Enter to execute it.

See if the problem that occurs while trying to open a particular app in Windows persists. If so, proceed to the next method.
Create A New Account
If the first method did not solve the problem, run Command Prompt as administrator and type this command: "net user USERNAME /add". Replace the "USERNAME" with your preferred account name and press Enter. Once this command is executed, a new Standard account will be created.

Now change the account type from Standard to Administrator by typing this command: "net localgroup administrators USERNAME /add". Replace "USERNAME" with the account name that you assigned to your Standard account and press Enter.

Now change your Built-in Administrator account type to a Standard account. Type the "net localgroup users Administrator /add" command and press Enter. Replace "Administrator" with the Built-in Administrator account name (if you have changed it in the past).

Once these commands are executed, you will have additional user accounts and should be able to launch  built-in Windows programs on your old Built-in Administrator account, which now is a Standard user account.
Run System File Checker
If none of the methods mentioned above solve the problem, run the System File Checker. System File Checker is a Windows utility that allows users to scan for corruptions in Windows system files and restore them. If there are any corrupted driver files, this tool might fix the problem. This guide describes how to run the System File Checker tool (SFC.exe) to scan your system files and to repair missing or corrupted system files. The "sfc scannow" option is one of the several specific switches available with the sfc command, the Command Prompt command used to run System File Checker. You must run an elevated Command Prompt to perform a SFC scan. Open Command Prompt using administrative privileges and type the "sfc /scannow" command. Press Enter on your keyboard to execute this command. System File Checker will start and should take some time to complete the scan. (about 15 minutes). Wait for the scanning process to complete and restart your computer. Then see if you still have problems when trying to open certain apps.

Check UAC Settings
User Account Control (UAC) is a Windows security feature that prevents the operating system from making unauthorized changes. These changes could otherwise be made by users, applications, or even viruses. User Account Control is responsible for ensuring that any changes are made by an administrator by first obtaining approval. When you attempt to make important changes, Windows User Account Control verifies if you actually want to allow a particular app to make changes to the device. At this point, you must give permission, otherwise changes are not approved or executed. You may solve the problem by checking if the UAC settings are configured properly. To do so, type "user account control" in Search and click the "Change User Account Control settings" result.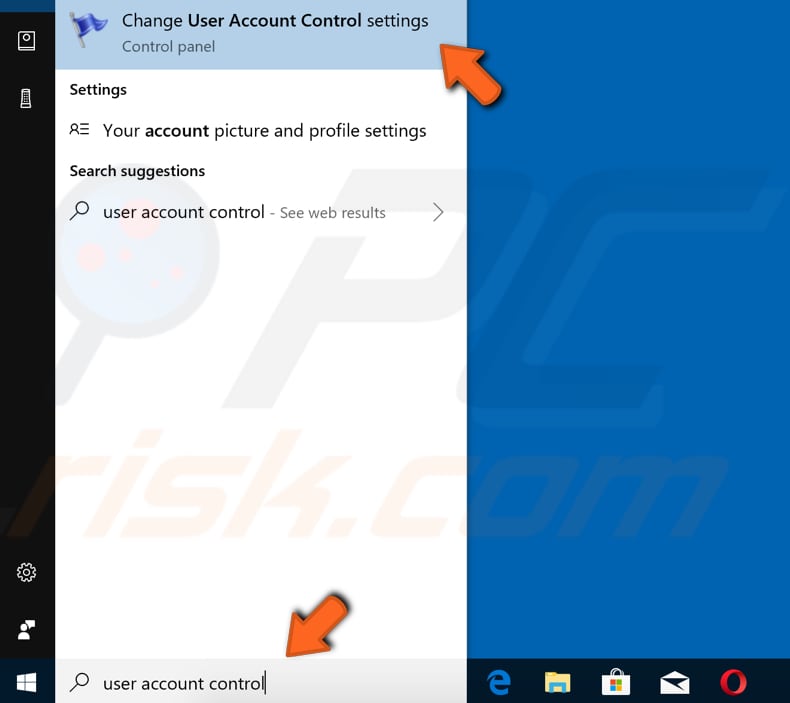 Choose when to be notified about changes to your computer. Ensure that the slider is at the third position from the bottom (or second from the top). This allows you will be notified only when apps try to make changes to your computer. Click "OK" if you had to make changes and exit the User Account Control Settings window and see if this solves the problem.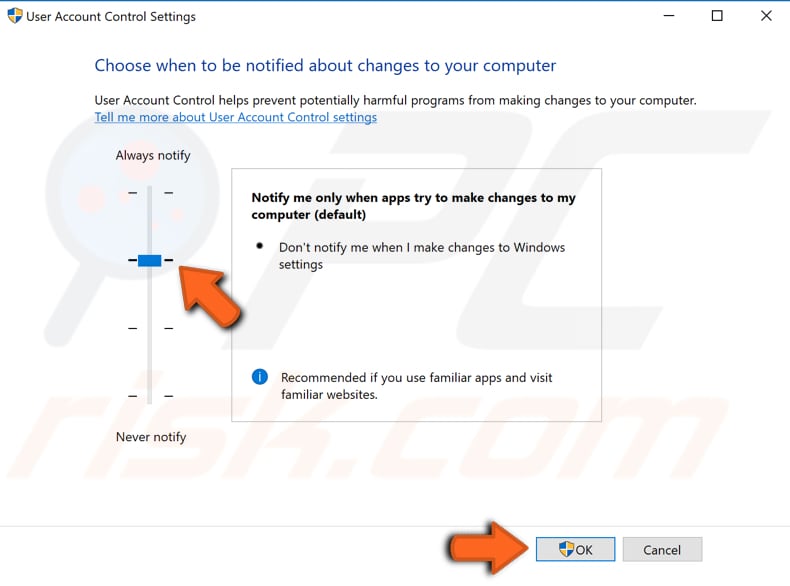 Reset Windows Store Cache
Resetting the Windows Store cache might also resolve the problem. WSReset.exe is a troubleshooting tool designed to reset the Windows Store (clear Windows Store cache) without changing account settings or deleting installed apps. Press the Windows (Win) key + R (or right-click Start and select "Run") and type "WSReset.exe" in the dialog box. This will reset the Windows Store cache. See if this fixes the problem.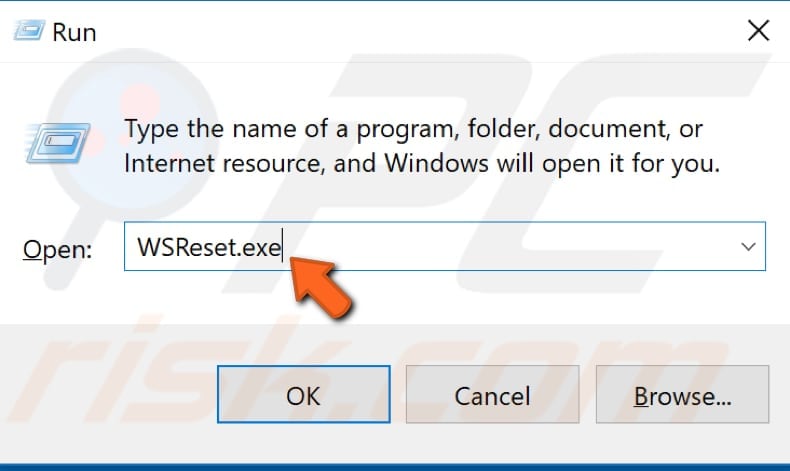 We hope that one of these solutions solved the problem and you are now able to open specific apps without the Built-in Administrator account warning message.
Video Showing How To Fix 

The Problem With Apps Which Can't Be Opened Using The Built-In Administrator Account: