How To Restore Deleted Files?
How To Restore Files Deleted During Windows Update Or Windows Upgrade
Windows Update is a Microsoft service created for Windows operating systems. Its main purpose is to download and install various software and security updates automatically. These updates usually solve Windows problems, fix bugs, provide improved security patches, and add new features to the operating system. Keeping the operating system updated is highly recommended, however, this can sometimes cause problems rather than solve them. One potential issue is deleted files and programs after a major Windows update or upgrade.
Many users report that they have lost their files or programs after installing an update. After rebooting their computer, they notice these files and programs missing. This problem usually occurs when there are some major updates installed or after upgrading the operating system - commonly, the deleted programs are those considered incompatible. Major updates can cause compatibility problems: Windows requires compatible versions of installed programs to be able to run them properly. Before upgrading or updating the Windows operating system, it states that all files will remain, but in some cases this is not entirely true.
You can probably retrieve your missing programs and files, but this depends on the installed update. It is by no means certain that you will be able to recover your files, but follow the guide below to discover various retrieval methods.

Table of Contents:
Check Windows.old Folder
The Windows.old folder is created when upgrading Windows to a newer version, reinstalling or upgrading, and also during major Windows updates. It contains all data and files from the previous Windows installation and can be used to restore the previous version. The folder often occupies a large area of disk space, since frequent upgrades of Windows result in additions to the Windows.old folder.
Data saved in Windows.old folder serve only as temporary files on the computer - they are retained for 30 days. If you have not deleted these files using a Disk Cleanup utility, or if 30 days has not expired, it is possible that you will find your files in the Windows.old folder. Follow this path: "This PC > Local Disk (C:) > Windows.old".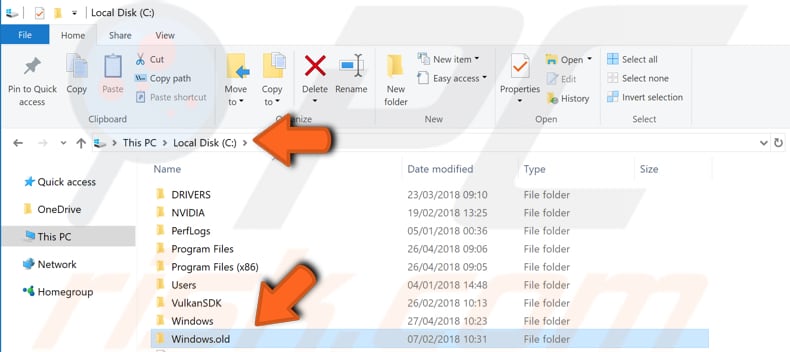 Alternatively, use the Windows Disk Cleanup utility. To access it, type "cleanup" in the Search box near Start. Click the "Disk Cleanup" result.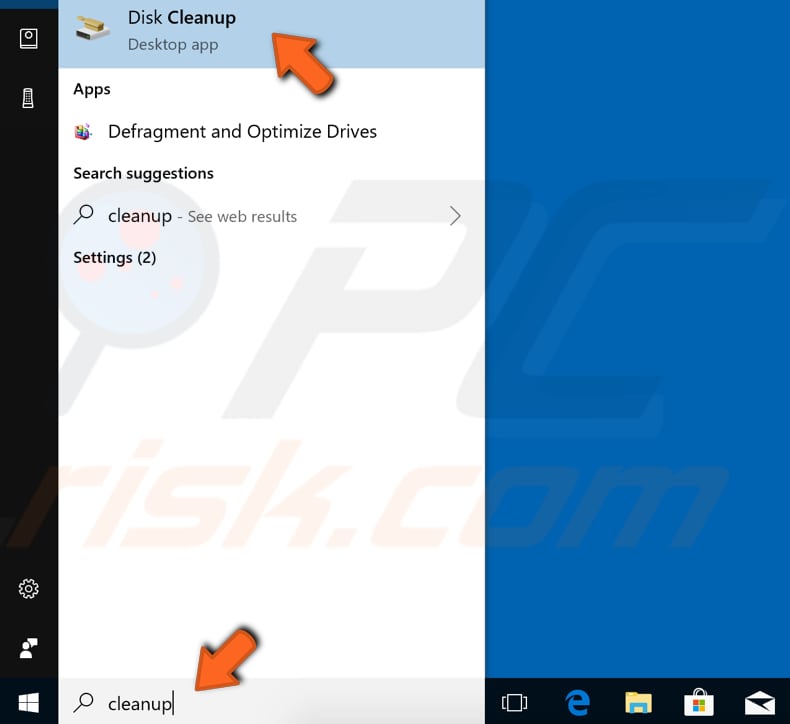 Windows will open the Disk Cleanup tool and you will see a list of files (with checkboxes marked and unmarked). Find "Temporary Windows Installation files" or "Previous Windows installation(s)", select it and click "View files". This will open the location where the files are being stored.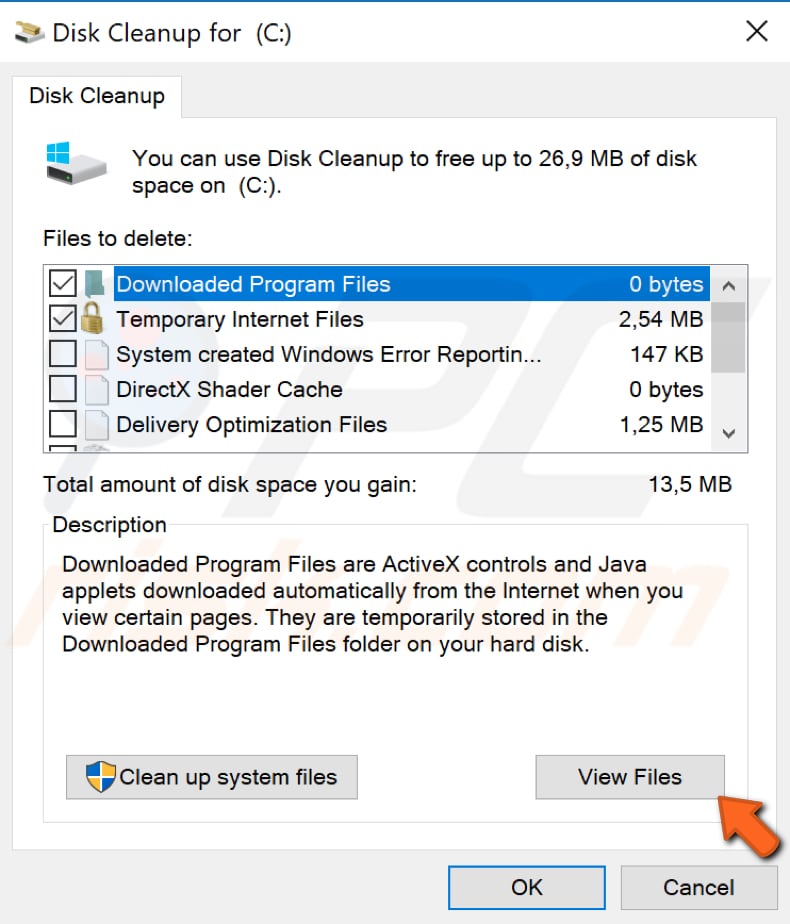 Restore Your System Using Restore Points
If you were unable to find the files or programs that were removed during the update or an upgrade, then we recommend you to try to run System Restore using its restore points. A restore point is a collection of important system files stored by System Restore on a given date and time. System Restore reverts everything to a saved restore point, but first, you must have one recorded. If a restore point does not exist on your computer, System Restore has nothing to revert to. To use this tool, you must have created restore points. With a created restore point, this feature will bring your system back to the previous working state, without affecting your files and data. If Windows stores any system restore points that were created before you updated or upgraded the Windows operating system, you might be able to fix the problem by performing a System Restore. To restore your system, launch Run. To start it, press the Windows Key + R and type "rstrui.exe". In the Run dialog box, press Enter or click "OK".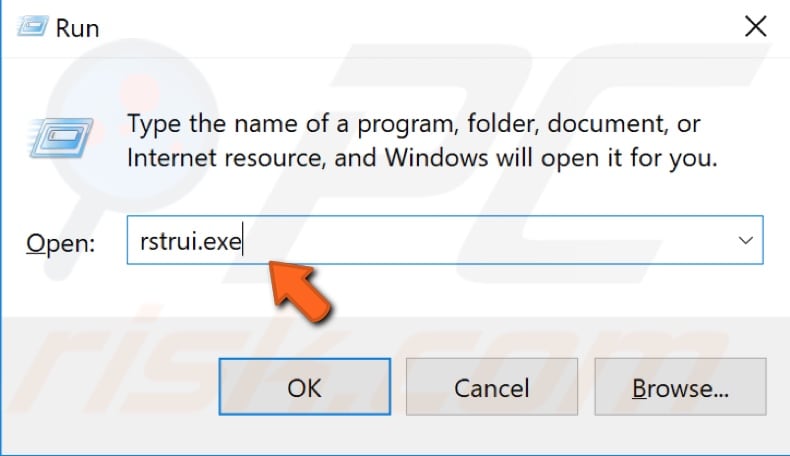 In the System Restore window, click "Next".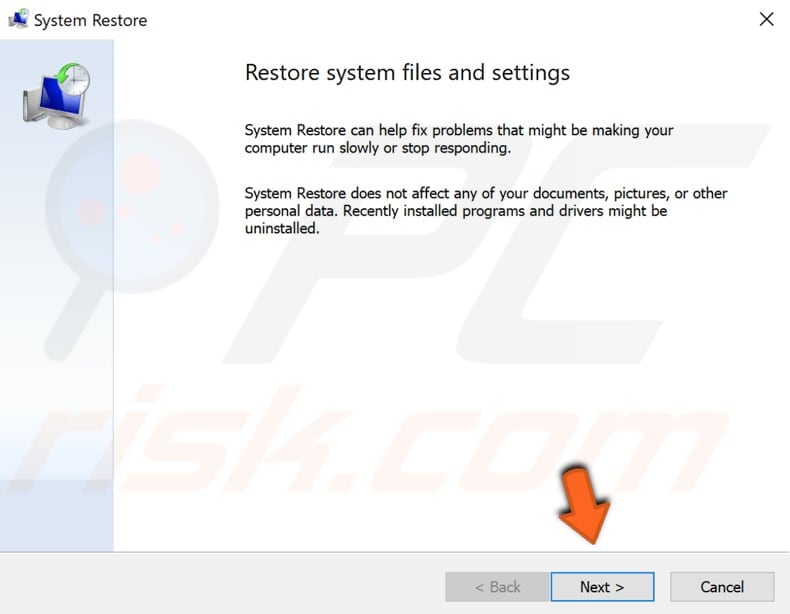 If there are restore points created, you will see a list of them. Mark the "Show more restore points" checkbox - it should display more restore points. Select the most appropriate restore point (depending on the time created, etc.) and click "Next".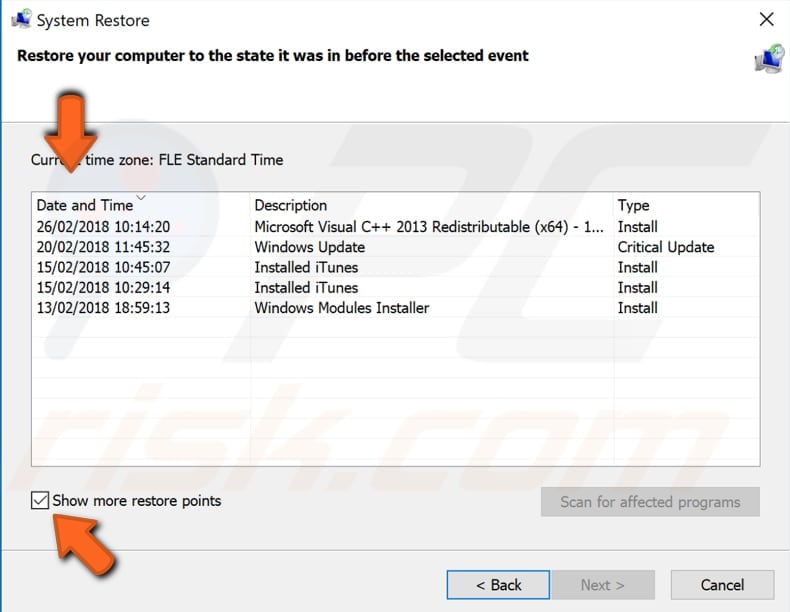 Confirm the restore point. Your computer will be restored to the state prior to the event detailed in the "Description" field. If you are happy with your choice, click "Finish" and the system restore process will begin.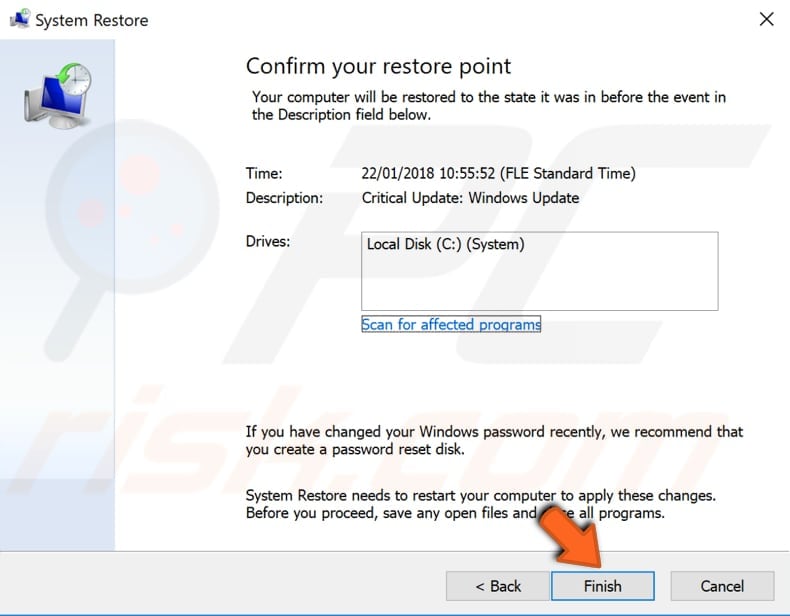 If this did not help to retrieve your missing files, we recommend that you look for some third-party software designed to recover deleted and missing files. To prevent this situation in future, you could disable Windows Automatic Update. This feature is not available by default and requires some manual work, however, it is fairly straightforward. You can disable automatic updates and backup the most important files before updating or upgrading the Windows operating system. The easiest way to do this is by disabling the Windows Update Service.
Disable Windows Update Service
Windows Services (also know as services.msc), are used to modify how Windows services run on your system. These services are responsible for running available programs and managing many system settings and resources. You can modify a service's settings for security, troubleshooting, and performance-related reasons. One of those services is the Windows Update service. It enables the detection, download, and installation of updates for Windows and other programs. If this service is disabled, users will not be able to use Windows Update or its automatic updating feature, and programs will not be able to use the Windows Update Agent. To disable the Windows Update service, press Windows (Win) key + R, or simply right-click Start and select "Run" from the contextual menu. In the Run dialog box, type "services.msc" and press Enter or click "OK".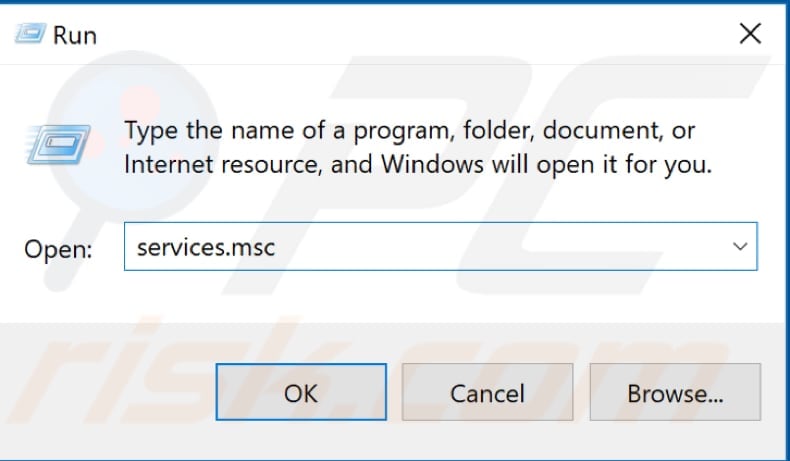 Find the Windows Update service in the services lists. To do this quickly, press "W" on the keyboard and scroll a little until you find "Windows Update". Right-click it and select "Properties" from the contextual menu.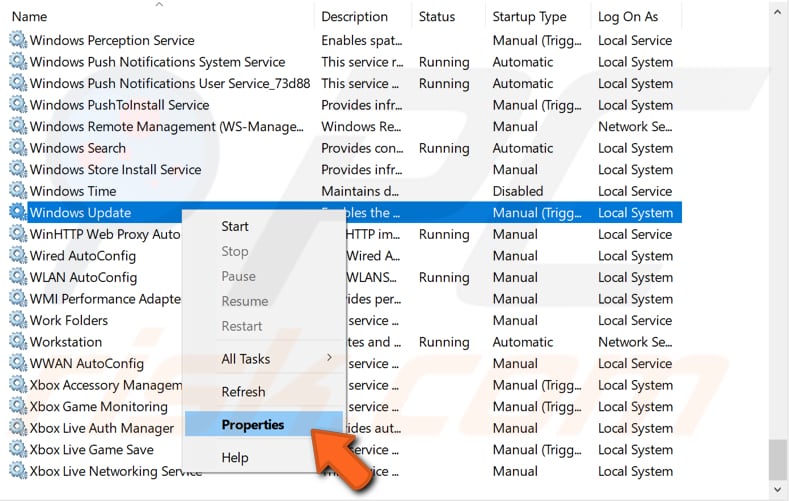 Find "Startup type" and set it to "Disabled". Ensure that "Service status" is "Stopped". If not, click "Stop". Click "Apply" to save the changes and restart the computer.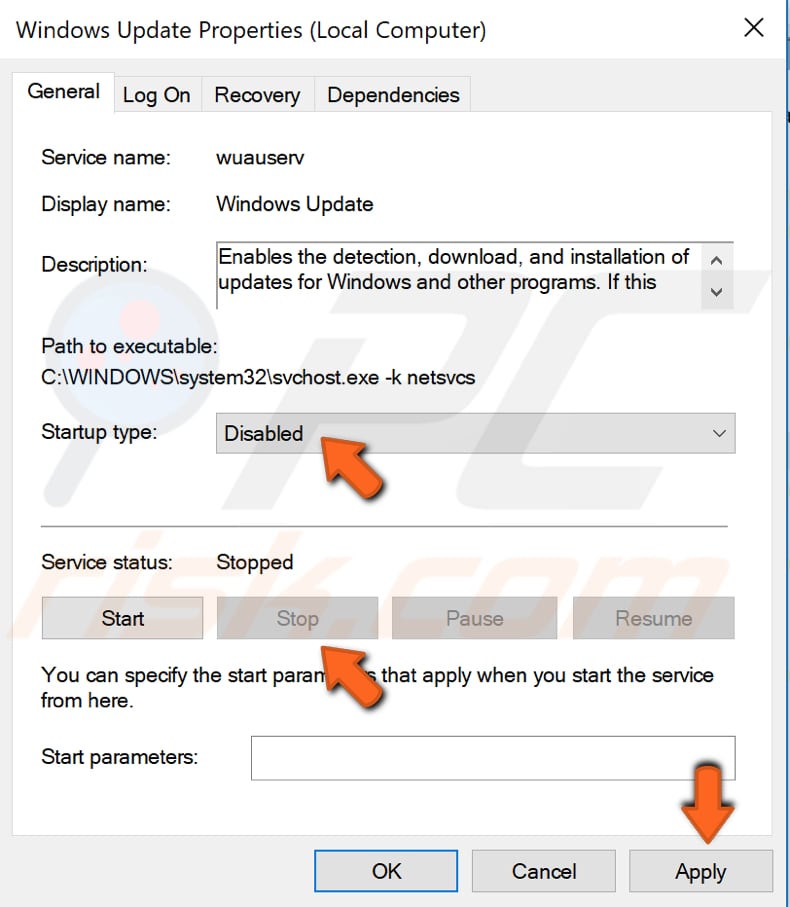 The Windows Update service will now be disabled. Windows will not update automatically, unless you undo these changes. This will prevent your system from deleting any files during the update process.
We hope this guide was helpful and you were able to restore the missing files or programs. If you know of other solutions to this problem, not mentioned in our guide, please share them with us by leaving a comment in the section below.
Video Showing How To Restore Files Deleted After Windows Update Or Upgrade: