How To Stop Cortana From Popping Up Randomly In Windows 10
Cortana is a built-in virtual assistant in the Microsoft Windows 10 operating system (it can be found in Windows 10 Mobile, Windows Phone 8.1, Android, iOS and other platforms or services). Cortana is a useful tool that has a voice recognition feature and allows you to use it without even having a keyboard. Cortana is available in several languages including French, German, Italian, Chinese, Spanish, Portuguese, Japanese, and English.
If you are familiar with Google Assistant or Apple Siri, you will know what Cortana is about. It can send emails and texts on your behalf, set and give reminders, manage your calendar, and locate files, facts, and various information. Cortana can open any app installed and even play games with you. It can 'listen' to a song and identify it (as Shazam does). You can also use Cortana as a virtual calculator or unit converter. If you want Cortana to 'hear' you anytime, you need to say "Hey Cortana" and it will respond.
Cortana can be a very useful tool, however, it can also be annoying. Many users have reported that Cortana continually pops up every few minutes, and usually without any particular reason or being called. There are a number of possible causes of this problem: Cortana settings, mouse and touchpad settings, and other similar reasons. In this guide, we present a number of solutions to the Cortana virtual assistant problem.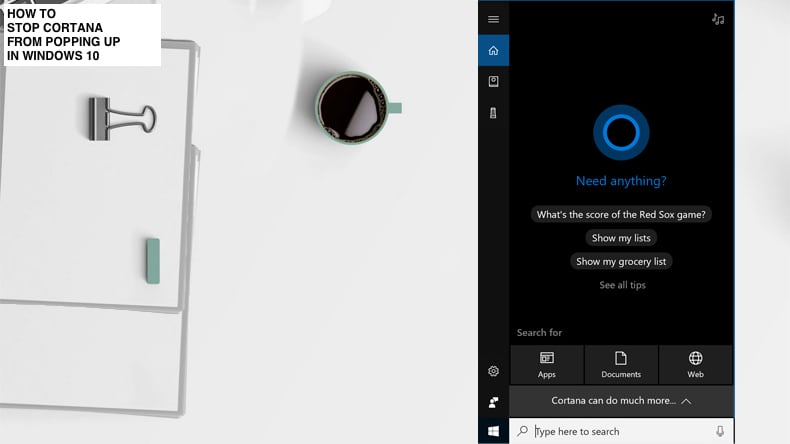 Table of Contents:
Run Windows Start Troubleshooter
Windows includes a number of troubleshooters designed to quickly diagnose and automatically resolve various computer problems. Troubleshooters cannot fix all problems, but they are a good place to start if you encounter a problem with your computer, operating system or connected devices. Some of them can be found in Windows operating system, and some you need to download. In this case, you must download. To download Windows Start menu troubleshooter, click [this link]. Download it, click "Next". When opened, it will scanning your system for problems relating to Start Menu and Cortana.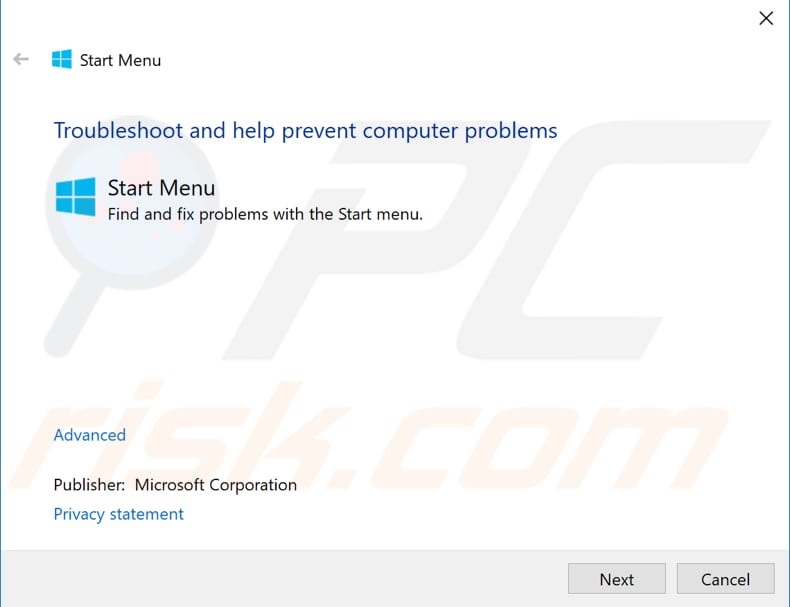 Disable Finger Tapping
In this method, disable three and four finger tap. Go to Settings and click "Devices".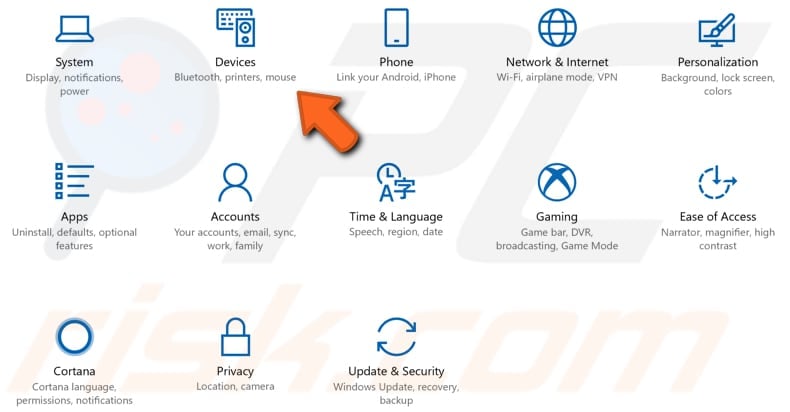 Now, select "Mouse & touchpad" on the left pane and click "Additional mouse options".

In the Additional mouse options window, you should see a tab relating to the touch pad. In most cases it is "Synaptics touch pad". In touch pad settings, you should see a tab called "Tapping", "Taps" or "Click". Select this tab and you should see "Three finger tap" and "Four finger tap". Disable them by unchecking the checkboxes beside both and clicking "Apply". Exit the settings window and restart the computer. See if this solves the problem with Cortana.
Update Windows
Checking for updates for the entire Windows operating system is usually a good idea and might help to solve this problem. To check for Windows Updates, type "check for updates" in Search and click the "Check for updates" result.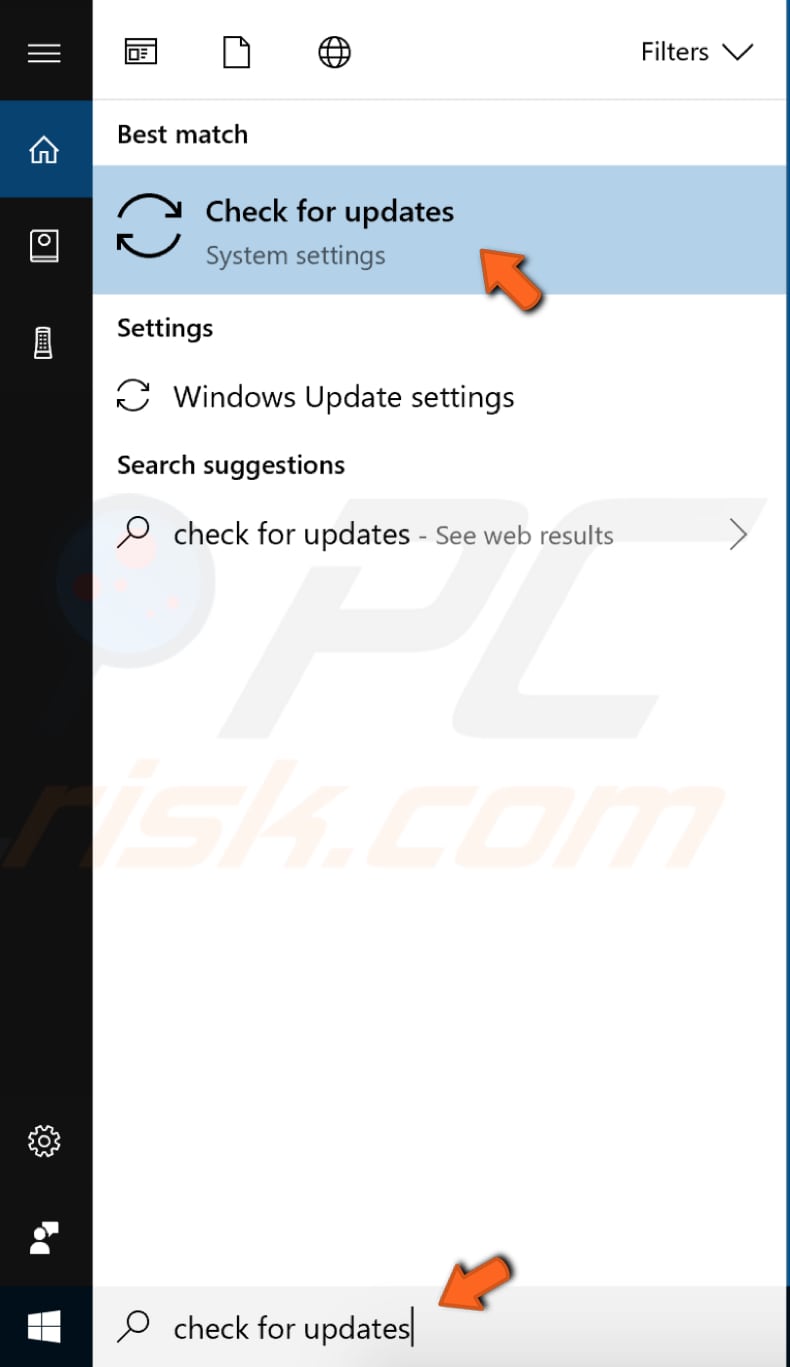 You should be automatically directed to the Windows Update section. Click "Check for updates". Windows will start checking for updates. If there are updates available, install them and try checking for updates once more (just to ensure that you have the latest updates on your operating system). After the updates are installed (if there were any to install), see if this fixes the problem with Cortana.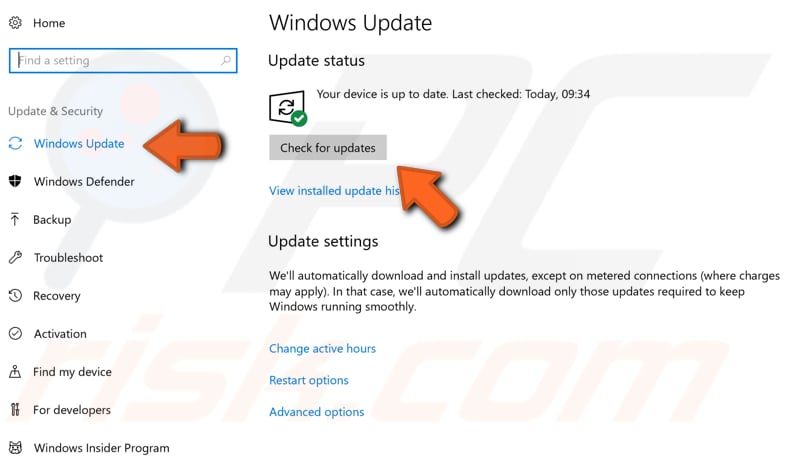 Disable Cortana Using Registry Editor
Windows Registry, usually referred to as just the registry, is a collection of databases of configuration settings in Microsoft Windows operating systems. It is used to store much of the information and settings for software programs, hardware devices, user preferences, operating system configurations, and much more. Many of the options exposed in the registry are not accessible elsewhere in Windows. To edit the registry, use Windows Registry Editor. To open Registry Editor, right-click the Start button and select "Run" from the contextual menu.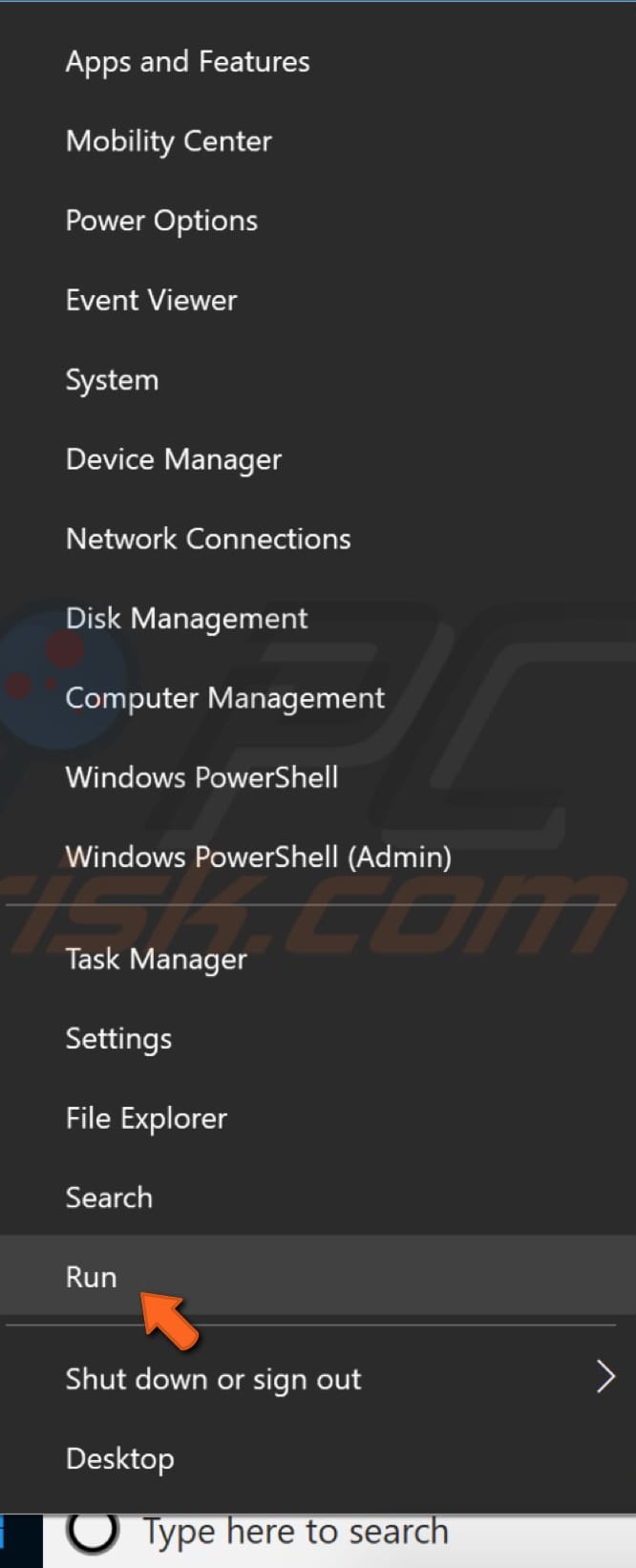 In the Run dialog box, type "regedit" and click "OK".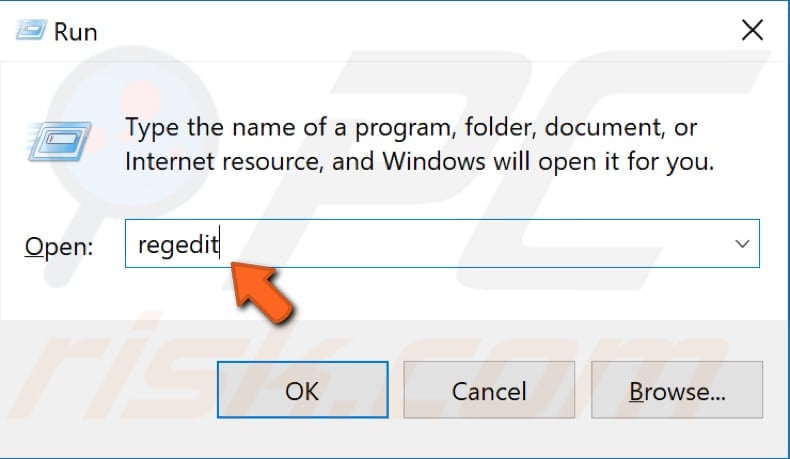 Now follow this path: "HKEY_LOCAL_MACHINE\SOFTWARE\Policies\Microsoft\Windows\Windows Search". Right-click the empty background and select "New", and then "DWORD (32-bit) Value".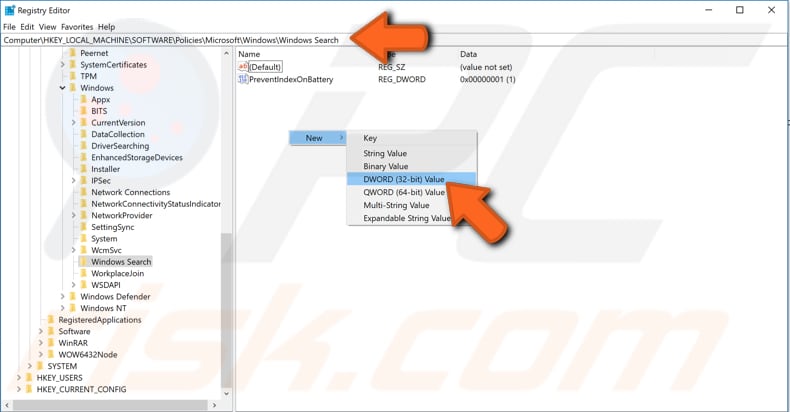 Name the new DWORD "AllowCortana" and double-click it. Set "Value data" to 0 and click "OK". Restart the computer and see if this solves the problem with the Cortana virtual assistant.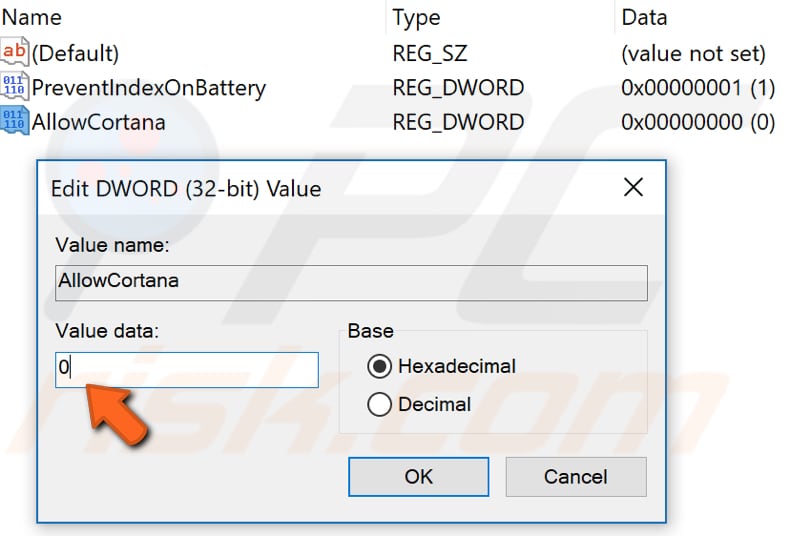 If you want to enable Cortana, repeat the steps and delete the "AllowCortana" DWORD or set its Value data to 1.
Disable "Hey Cortana"
"Hey Cortana" are the words used to invoke Cortana virtual assistant, however, it is possible that Cortana is confusing these words with other words spoken, thus making it start on its own. Disable the "Hey Cortana" feature to see if this solves the problem. To disable "Hey Cortana", type "cortana" in Search and click the "Cortana & Search settings" result.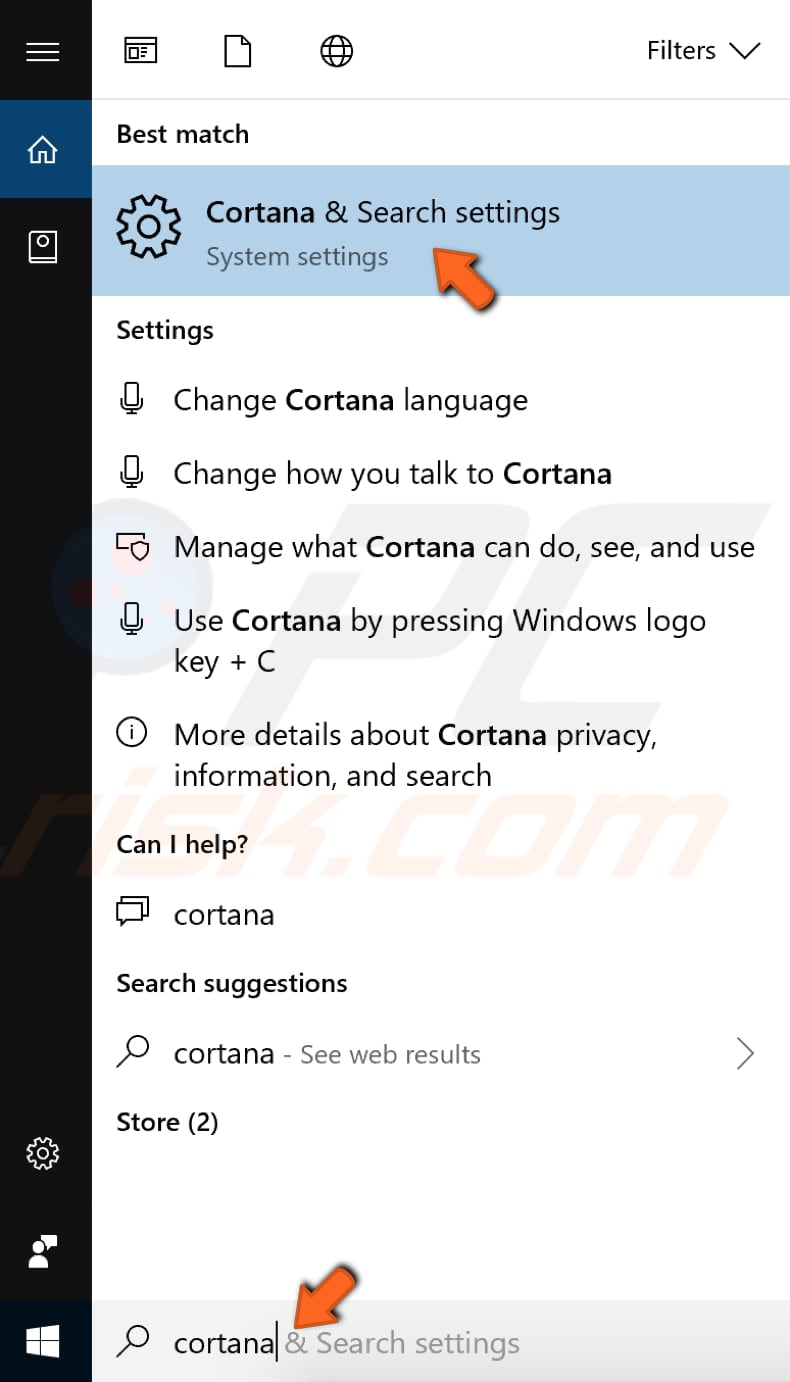 Find the "Hey Cortana" options and ensure that the toggle under "Let Cortana respond to Hey Cortana" is switched to the "Off" position. See if this solves the problem.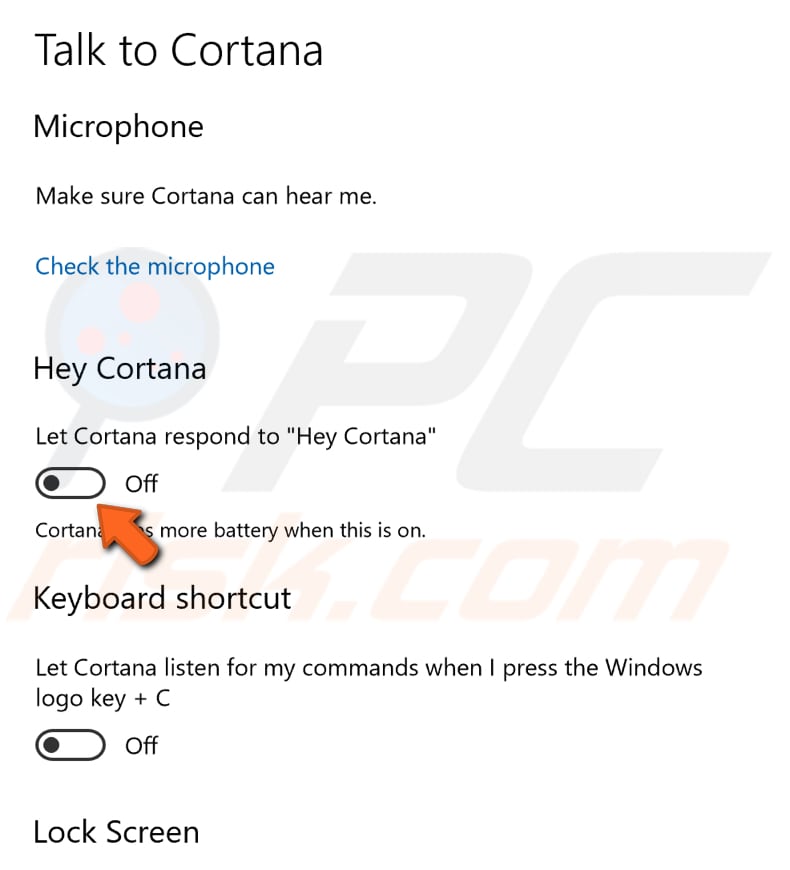 We hope one of these solutions solves the problem and Cortana no longer pops up randomly. If you know of other methods to solve this issue not mentioned in our guide, please share them with us by leaving a comment in the section below.
Video Showing How To Stop Cortana From Popping Up: