How To Fix The 0xc0000185 Error?
How To Fix The 0xc0000185 Blue Screen Of Death (BSOD) Error
Blue Screen of Death (also known as BSOD) is a full-screen blue screen error that usually appears when Windows encounters a critical software or hardware error. The blue screen is also known as a STOP error, which means that it can result in data loss if there was any data or programs that remained unsaved before it occurred. BSOD's usually provide an error code to identify the type of problem and why it has appeared, including error code "0xc0000185".
When a Blue Screen of Death (code 0xc0000185) appears, you will be unable to start Windows normally until you resolve the problem - the computer will start, but will not boot into the Windows operating system. This error is related to boot configuration data and often appears when the data is missing or contains errors. As a result, the system cannot access the partition or drive that contains Windows system files. This error can usually be fixed using Windows 10 installation media, a DVD or USB drive containing Windows 10 installation files.
As your computer will be displaying the BSOD, you will probably be reading this on a different computer. Nevertheless, in this guide we have that in mind and demonstrate how you can fix the Blue Screen of Death error (code 0xc0000185).
Table of Contents:
Launch Startup Repair Using Your Windows 10 Installation Media
If you have a DVD or USB that contains your Windows 10 installation media, insert it and restart the computer. You should receive an on-screen message stating that you need to press any key to boot from a CD or DVD. Simply press any key on your keyboard and follow the instructions. Select the installation language and click "Next". Find the "Repair your computer" option in the next step - click it. This will lead you to the Automatic Repair screen. Once you are on the screen, click "Troubleshoot".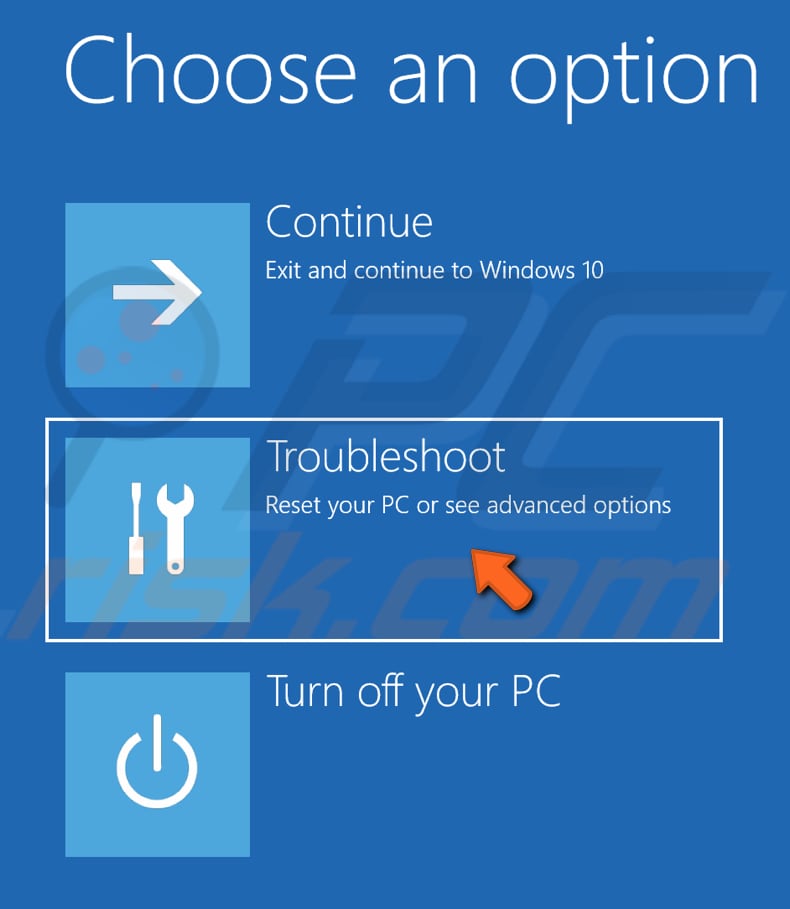 In the Troubleshoot menu, select "Advanced options".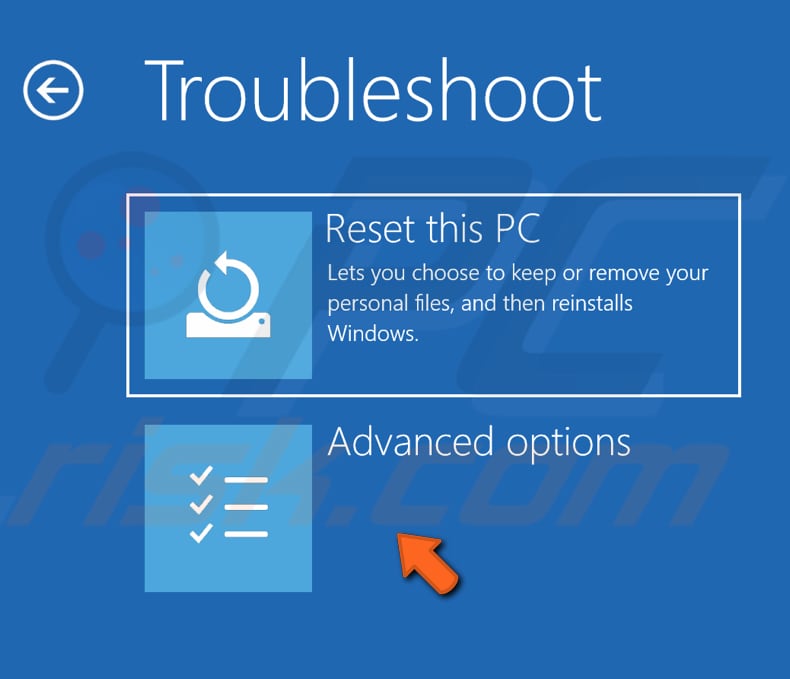 In the Advanced options menu, select the "Startup Repair" option to fix the problems that prevent Windows from loading. Windows should start scanning the system for errors. It will fix any problems that is can, including the 0xc0000185 error. When the repair process is complete, take out/remove the Windows 10 installation media and start Windows normally. See if this solves the problem.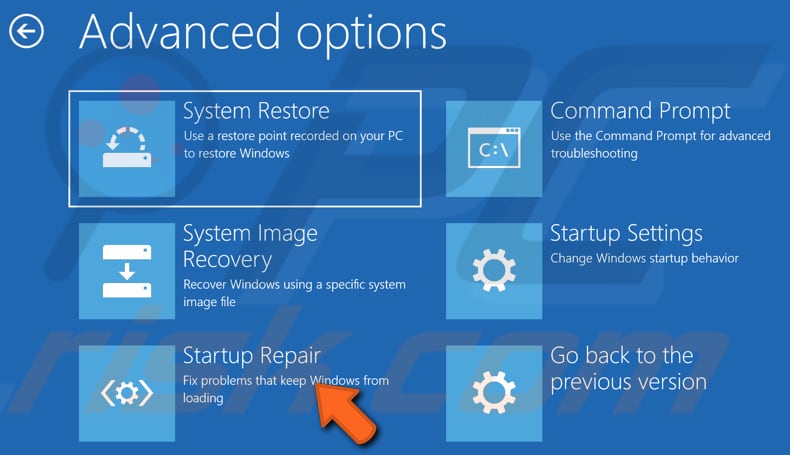 Run Bootrec Commands Using Command Prompt
If a Startup Repair does not fix the problem, we recommend that you run the "bootrec" commands using Command Prompt. These commands allow you to repair a corrupted or damaged Master Boot Record (MBR). The Master Boot Record instructs the BIOS where to locate the operating system so that the computer can start. You will need to execute three commands to repair a corrupted or damaged MBR, write a new boot sector to the system partition, and rebuild boot configuration data. To execute these commands, follow the previous steps to launch the Automatic repair screen. Then, go to Troubleshooting and Advanced options. In the Advanced options window, select "Command Prompt".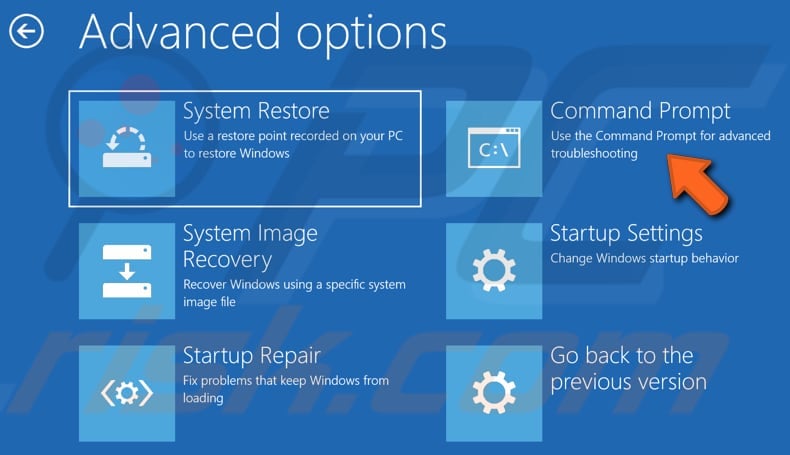 In the Command Prompt window, type these three commands (and press Enter after each):
bootrec /fixMBR
bootrec /fixBoot
bootrec /rebuildBCD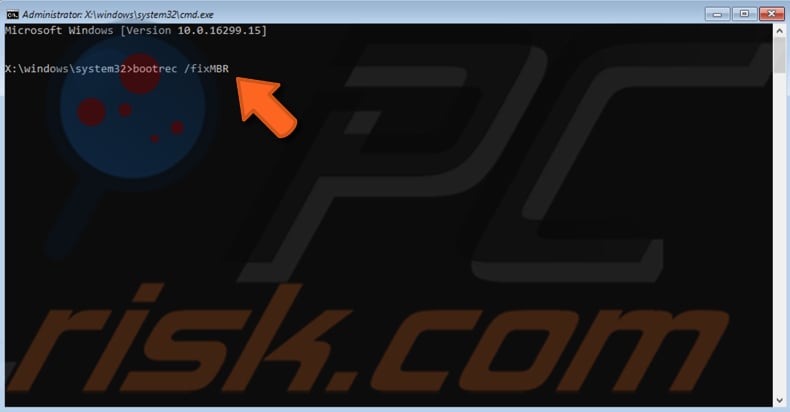 Once the process is complete, remove the Windows 10 installation DVD or USB and restart the computer. See if this fixes the Blue Screen of Death error, 0xc0000185.
Run System Restore
If the methods described above do not solve the problem, you could try a System Restore. Bear in mind, however, that this will remove all recently installed apps, software, drivers, updates, etc. System Restore simply restores the system to a previous state using its restore points. A restore point is a collection of important system files stored by System Restore on a given date and time. System Restore reverts everything to a saved restore point, but first, you must have one recorded. If a restore point does not exist on your computer, System Restore has nothing to revert to. To use this tool, you must have created restore points. With a created restore point, this feature will bring your system back to the previous working state, without affecting your files and data. If you have any system restore points that were created before you started experiencing issues with the 0xc0000185 Blue Screen of Death error - you might be able to fix the problem by performing a System Restore.
To run System Restore, repeat the steps mentioned above until you reach the point where you must select "Advanced options". In the Advanced options window, select "System Restore".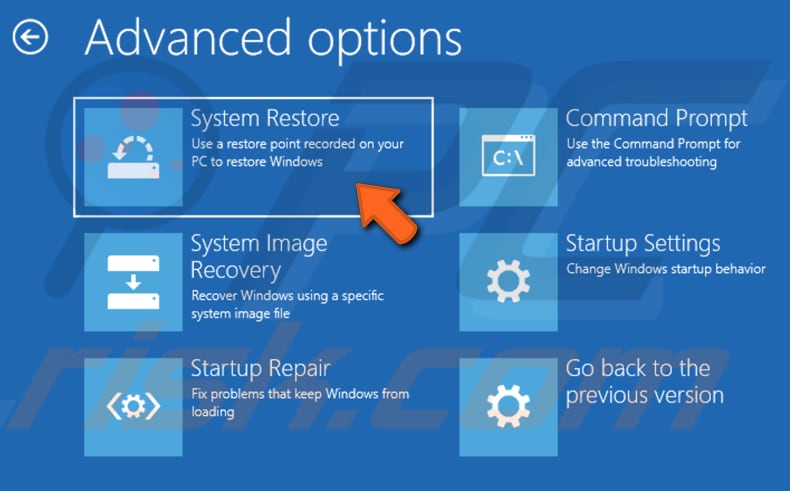 In the System Restore window, click "Next".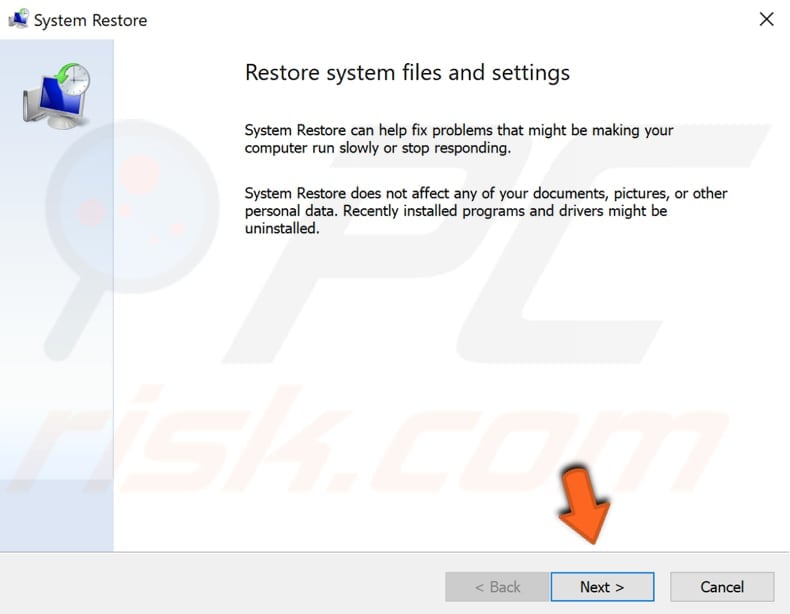 If there are restore points created, you will see a list of them. Mark the "Show more restore points" checkbox. This should display more restore points. Select the most appropriate restore point (depending on time created, etc.) and click "Next".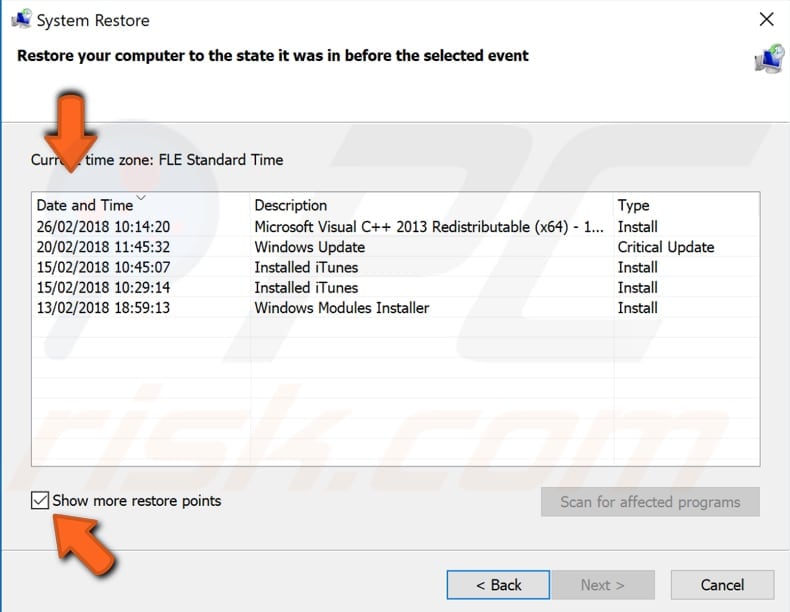 Confirm the restore point. The computer will be restored to the state prior to the event detailed in the "Description" field. If you are happy with your choice, click "Finish" and the system restore process will begin.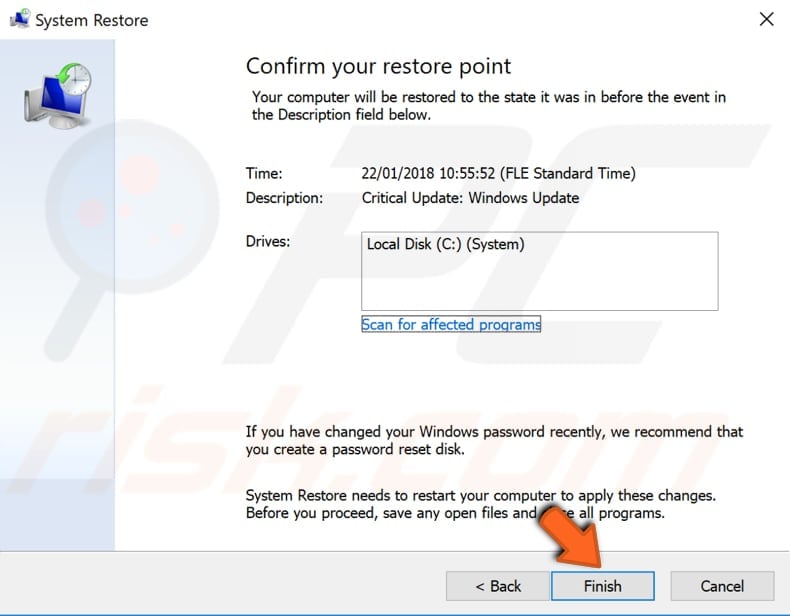 We hope that one of the above methods solve the Blue Screen of Death (error code 0xc0000185) problem. If you know of other methods to solve this problem not mentioned in our guide, please share them with us by leaving a comment in the section below.
Video Showing How To Fix 0xc0000185 BSOD Error: