How to Fix "We can't sign in to your account" Error in Windows 10
If you try to sign in to your Windows 10 account and get the error message saying "We can't sign into your account", you are not alone. This is quite a common problem for Windows users. This article will show you how to fix it.

In Windows 10, the three main user accounts are Administrator, Standard, and Guest. There is another type of account called a Microsoft account. The main difference between the Microsoft Account and the others mentioned before is that the Microsoft account is a single sign-on account that is connected with Microsoft websites, services, and apps.
The most common reason that causes the "We can't sign into your account" error is installing some critical Windows 10 Update. However, that is not the only possible reason why Windows can't sign in to your account. This error could be caused by malware, and it could be a scam.
To fix the "We can't sign into your account" error, you might need to run the System File Checker, update your Windows, make some changes in the Windows registry, etc.
In this guide, we are going to show you some possible solutions to this problem.
NOTE: You might need to start your Windows in Safe Mode to perform our described actions. Apply this method if you are not able to sign into the temporary created account. Read this guide to find out how to start your Windows in Safe Mode.
Video Showing How to Fix "We can't sign into your account" Error:
Table of Contents:
How to Create a Temporary Account
Start your Windows in Safe Mode, right-click the Start menu and select "Run" from the contextual menu and the Run dialog box will show up. Type "regedit" and click "OK" or press Enter on your keyboard.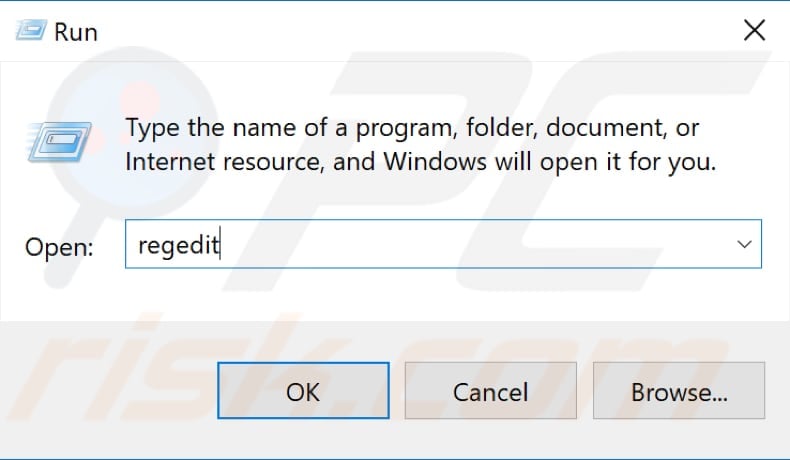 Once you are in Registry Editor, follow this path: "HKEY_LOCAL_MACHINE\SOFTWARE\Microsoft\Windows NT\CurrentVersion\ProfileList". Under ProfileList branch, you will see a list of subfolders that begin with the "S-1-5".
Select the one which has "ProfileImagePath" file in it, that indicates it is a system profile. You can see if it is a system profile by checking the "Data" tab.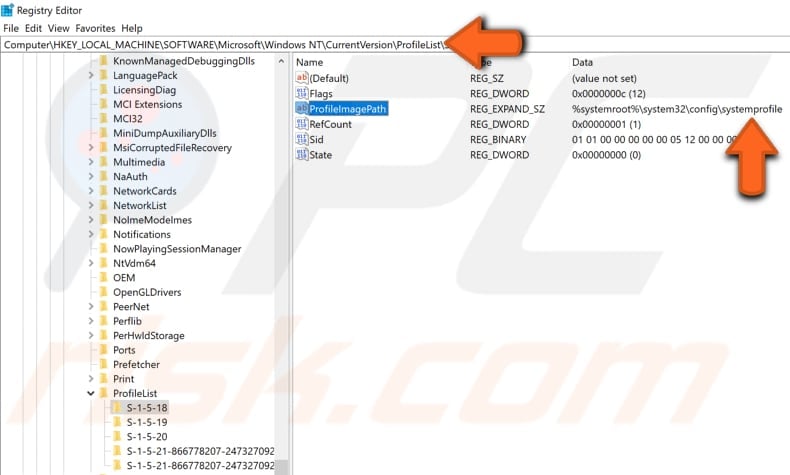 Now, find the "RefCount" file on the right pane and double-click it. Change the "Value data:" from 0 to 1. Click "OK" and restart your computer.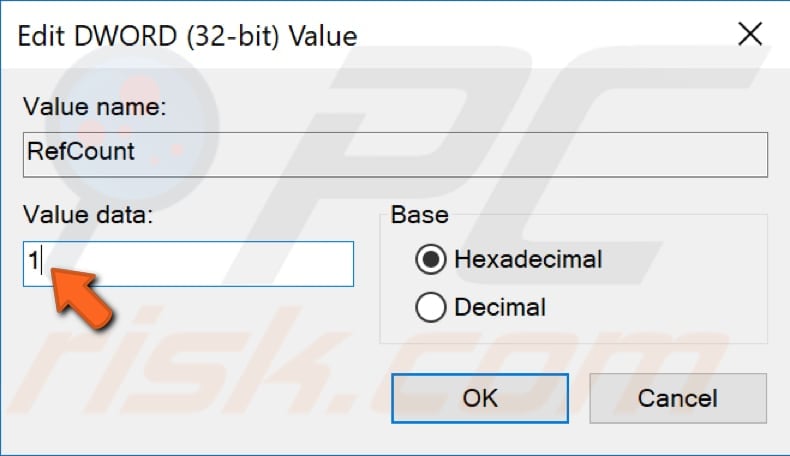 Run System File Checker
System File Checker (SFC) is a utility in Windows that allows users to scan for corruptions in Windows system files and restore corrupted files. To run it, you need to open Command Prompt first.
To open it, type "command prompt" in Search and then right-click on the "Command Prompt", select "Run as administrator" from the dropdown menu to run Command Prompt with administrator privileges.
You must run an elevated Command Prompt to be able to perform an SFC scan.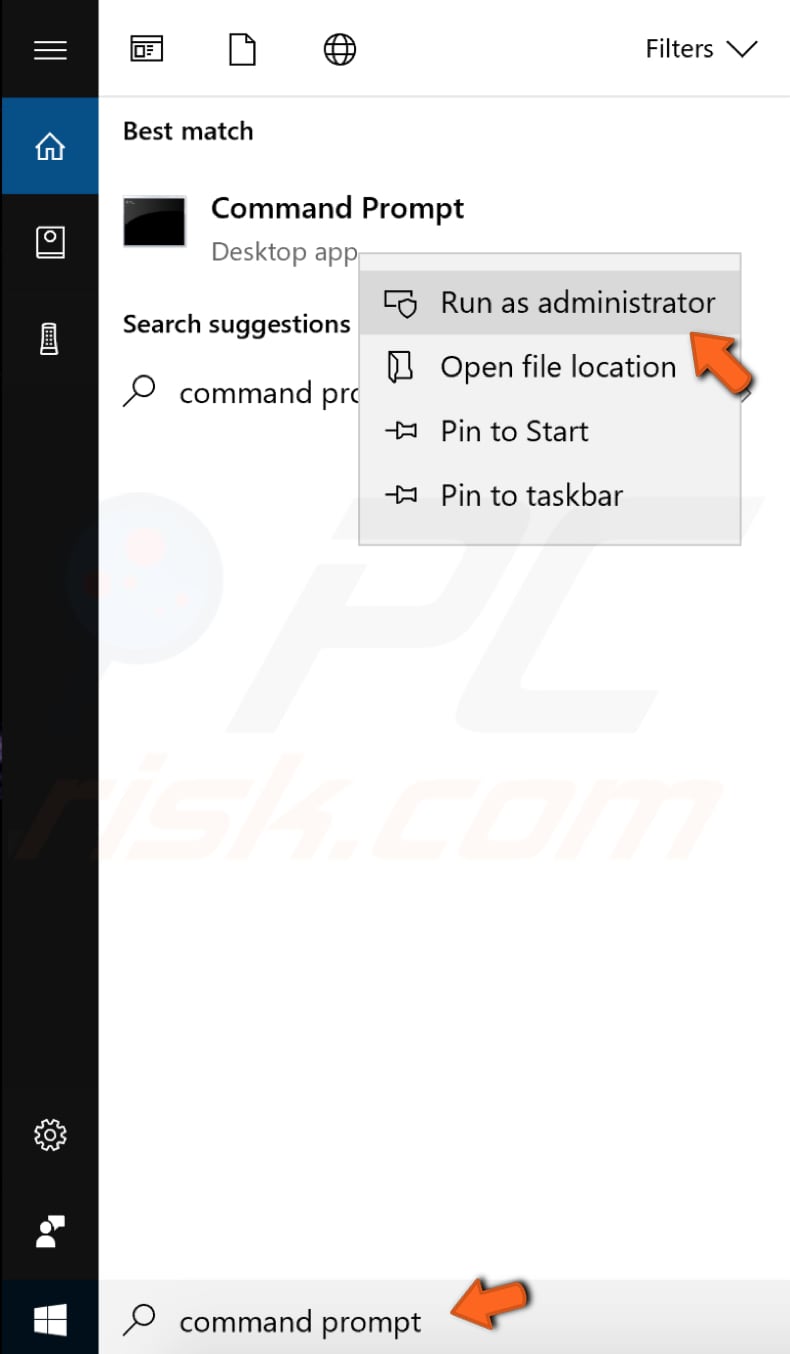 In opened Command Prompt window, type "sfc /scannow" and press Enter on your keyboard to execute this command. System File Checker will start, and it should take some time to complete the scan. It should take about 15 minutes. Wait for the scanning process to complete and restart your computer.

If the SFC scan couldn't fix the problem with the account you are trying to sign into, or for some reason, you couldn't run the SFC scan, then try to run the DISM scan and then try to run the SFC scan again.
DISM stands for Deployment Image Servicing and Management, and it can be used to repair and prepare Windows images, including the Windows Recovery Environment, Windows Setup, and Windows PE.
To run DISM scan, you need to open Command Prompt as administrator again and type in this command: "DISM /Online /Cleanup-Image /RestoreHealth". Press Enter on your keyboard to execute it.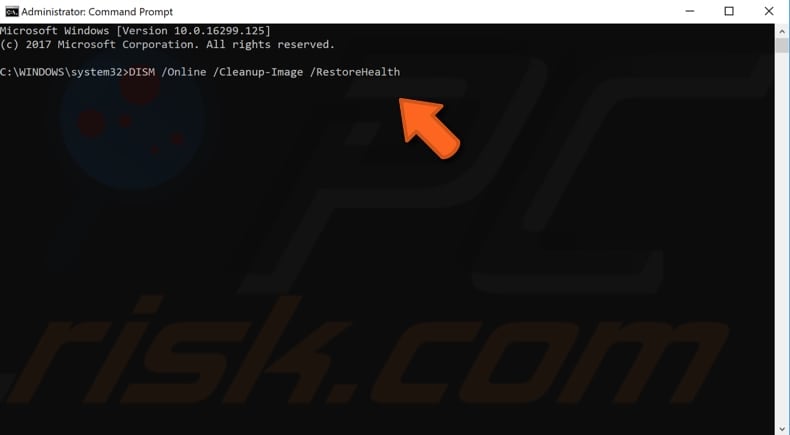 Update Windows
Another thing you might want to try is to update your current version of Windows. Checking for updates for the whole Windows operating system is usually a good idea, and it might help fix the problem with your account.
To check for Windows Updates, type "check for updates" in Search and click the "Check for updates" result.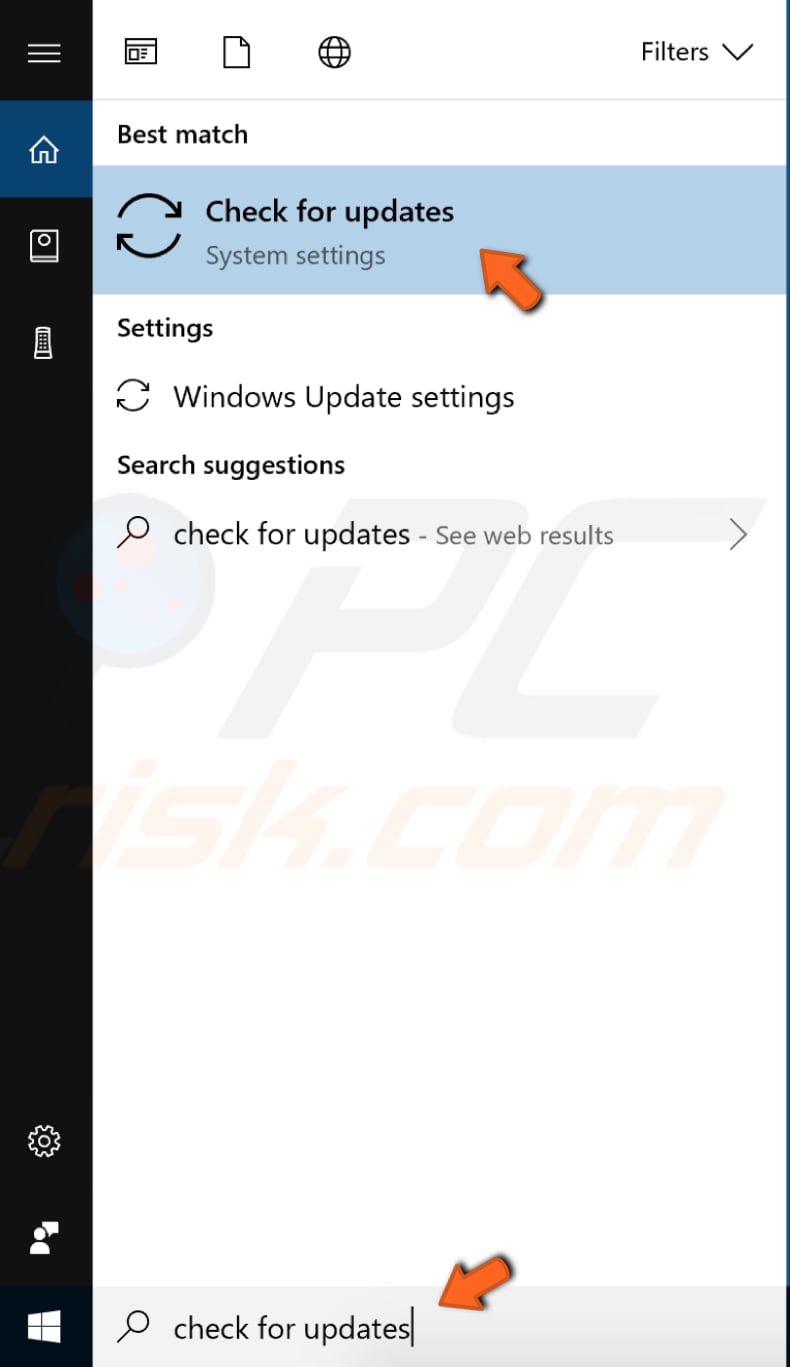 You should be automatically directed to the Windows Update section. Click "Check for updates", and Windows will start checking for updates. If there are updates available, then install them and try checking for updates again to ensure that you have the latest updates on your operating system.
After the updates are installed (if there were any to install), see if you are still having problems signing into your local or Microsoft account.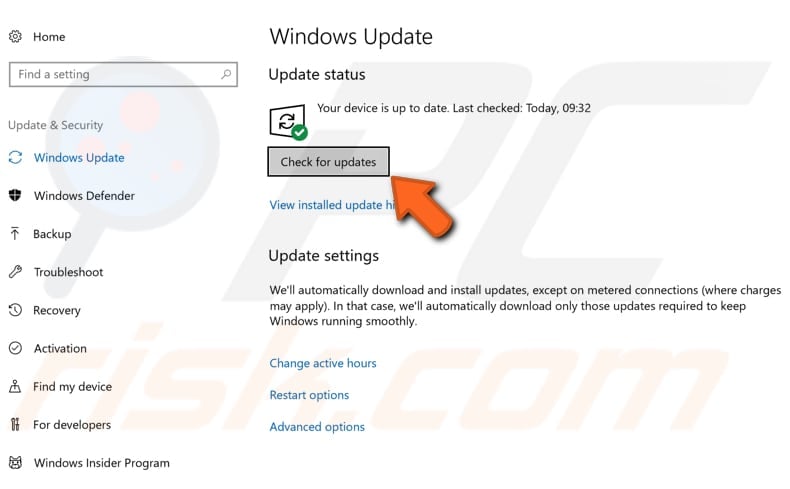 Change Account Password
Log in using another administrator account and type "control panel" in Search. Click the Control Panel result.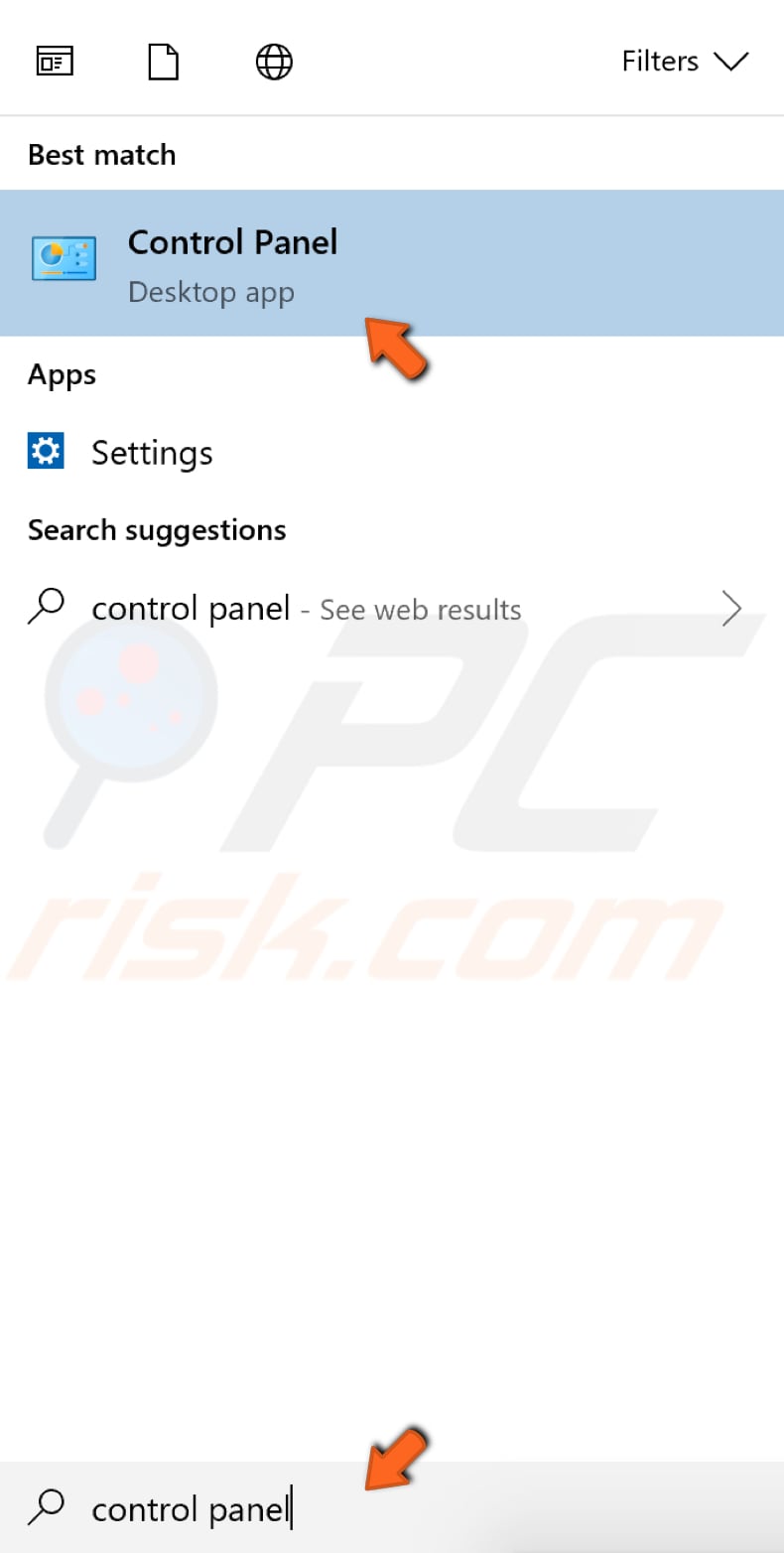 Type "user" in Control Panel's search bar and click "Make changes to accounts".

Select the problematic account and change its password by clicking "Change the password" and following the instructions.

Log out and log in to the problematic account using the new password. If your screen goes black, press Ctrl + Alt + Delete and sign out again. Then sign back in again.
Delete the Account And Create a New One
You will need to use the elevated Command Prompt again. Open Command Prompt as administrator and type in these commands (do not forget to press Enter after entering the command): "net user /delete USERNAME". This command will delete your current account. You need to replace "USERNAME" with your username.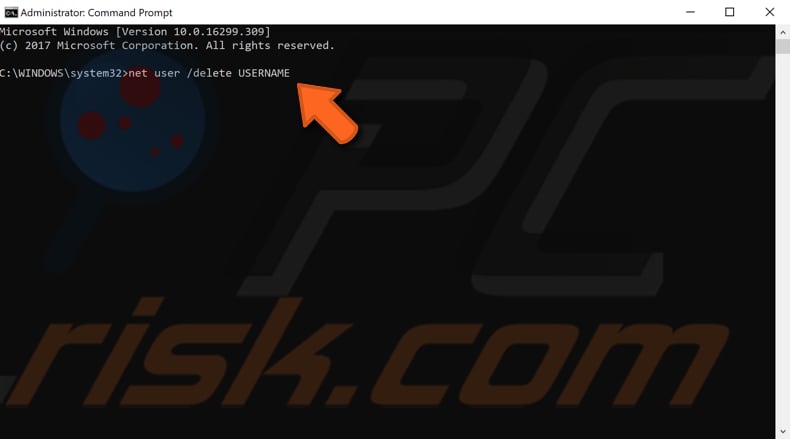 To create a new account, type this command: "net user/add USERNAME PASSWORD". Replace "USERNAME" with your new accounts name and "PASSWORD" with your new password.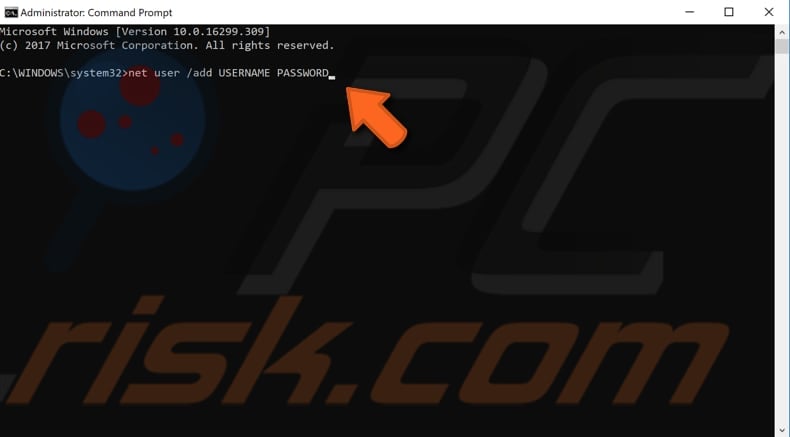 Restore Your System Using Restore Points
The last thing we would recommend you to try is to run System Restore using its restore points. A restore point is a collection of important system files stored by System Restore on a given date and time. System Restore reverts everything to a saved restore point, but first, you must have one recorded. If a restore point does not exist on your computer, System Restore has nothing to revert to.
To use this tool, you must have created restore points. With a created restore point, this feature will bring your system back to the previous working state, without affecting your files and data. If you have any system restore points created before you started experiencing issues with your account - you might be able to fix the problem by performing a System Restore.
To restore your system, launch Run. To start it, press the Windows Key + R and type "rstrui.exe". In the Run dialog box, press Enter or click "OK".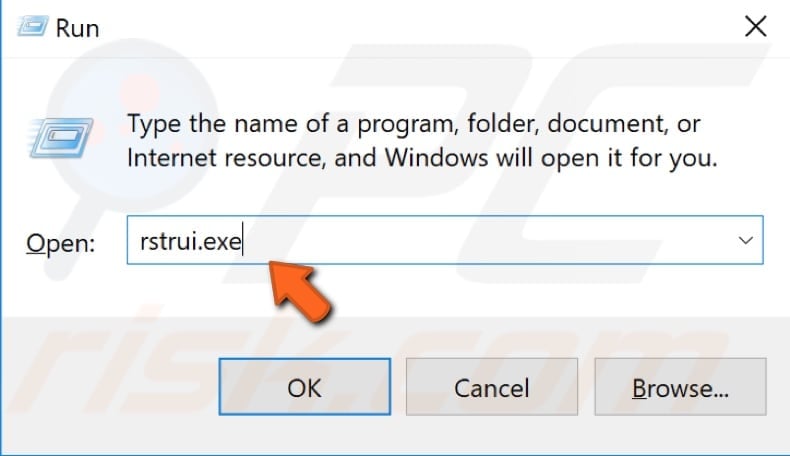 In the System Restore window, click "Next".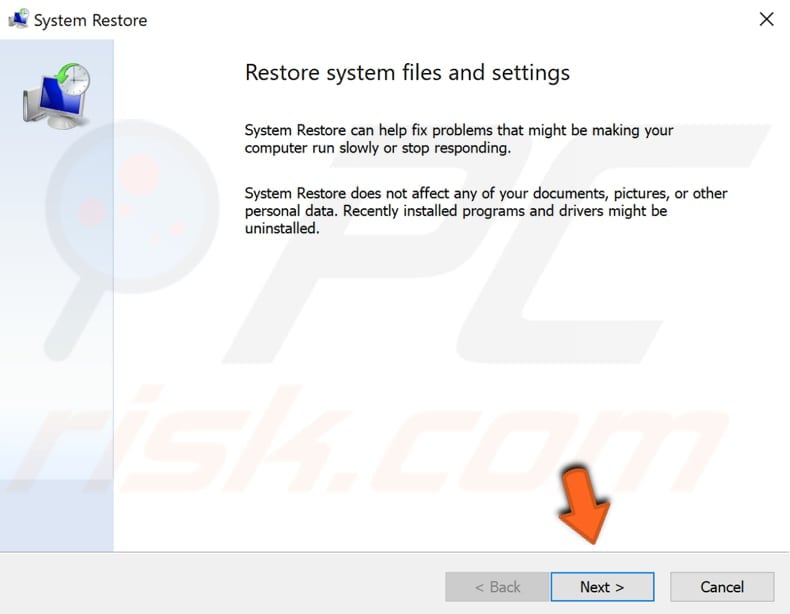 If there are restore points created, you will see a list of them. Mark the "Show more restore points" checkbox, and it should display more restore points. Select the restore point that suits you best (depending on the time created etc.) and click "Next".
Do not select a Restore Point when the problems with your account are already present.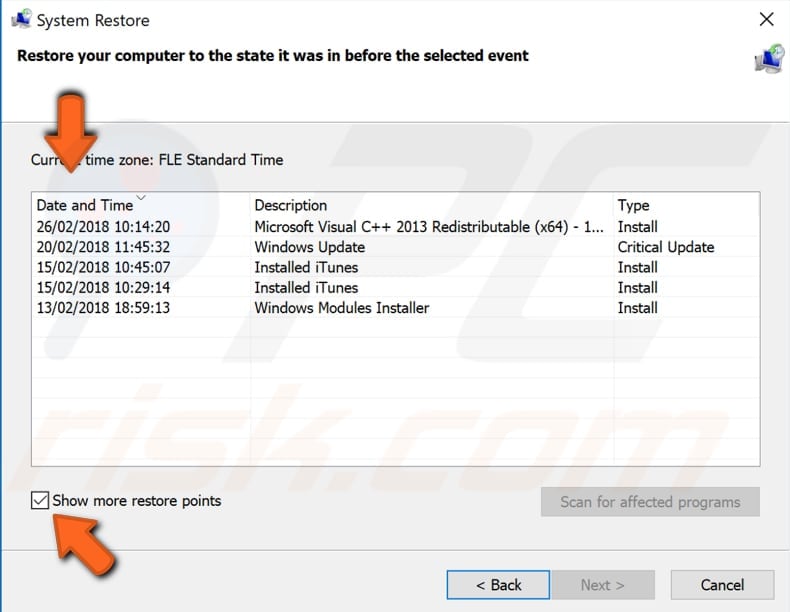 Confirm your restore point. Your computer will be restored to the state before the event detailed in the "Description" field. If you are happy with your choice, click "Finish" and the system restore process will begin.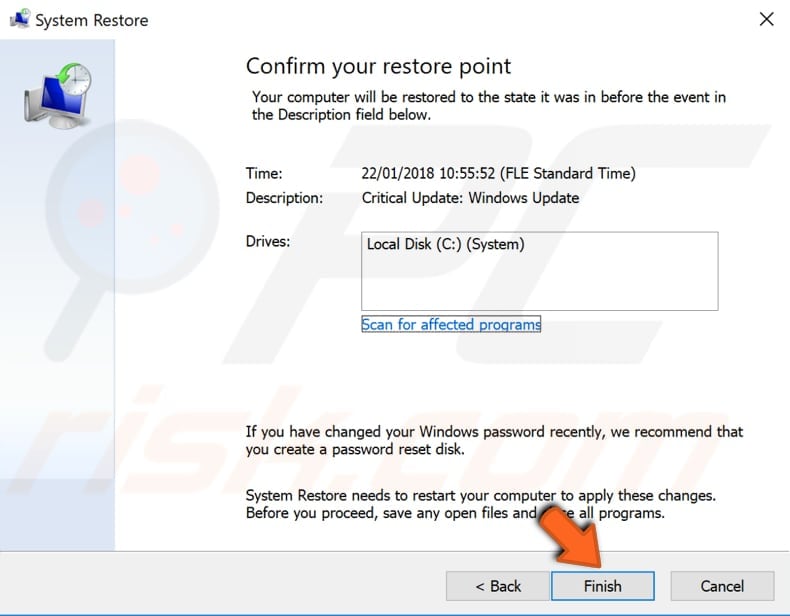 That's it, we hope that this guide was helpful and you were able to fix the "We can't sign into your account" error, and now you can sign in to your new or old account without any problems.