How To Easily Extract Audio From YouTube Video
YouTube is the most popular video sharing platform, where people can watch and upload videos, create their own profiles and channels, 'Like', comment and share videos, subscribe to other YouTube users, etc. Around 300 hours of video material are uploaded to YouTube every minute and about five billion videos are watched every day.
Most videos have audio, but not all videos have video - these are often sound only with a picture or slideshow. This applies to uploaded songs that do not have a video clip. There are many cases when people wish to extract audio only from these clips, since they are not interested in watching the images. This is convenient when listening to podcasts on MP3 players or music that is uploaded to YouTube as a video clip.
Fortunately, extracting audio only from YouTube video is possible. There are dozens of YouTube to MP3 converters that enable you to download YouTube videos as MP3 files. Most of these converters are free, but not all are easy to use. Some video conversions are very slow - a problem if you wish to convert several videos. Other converters are full of ads and confusing to use (normal for free software). There are, however, many online video converters that do not require download of any software to convert YouTube videos to MP3.
In this article, we show how to convert YouTube videos to MP3 (and certain other formats) easily. Follow the steps below and select a video converter that suits your needs.

Table of Contents:
Extract Audio Using GenYouTube
We start with GenYouTube because it is very easy to use and has more advanced options than many YouTube to MP3 converters. Using GenYouTube, you can download videos to your computer or smartphone. It is free and it allows you to download YouTube videos in mp3, mp4, m4a, 3gp, and many other formats. This converter also offers three ways to download videos. You can simply paste the YouTube video link into the GenYouTube Search and press Enter - it will then navigate to your video where you will be able to choose the preferred download format. Go to GenYouTube, open the YouTube video you wish to convert, and copy-and-paste its link into GenYouTube Search. Press Enter or click the magnifier icon. This will open your selected video.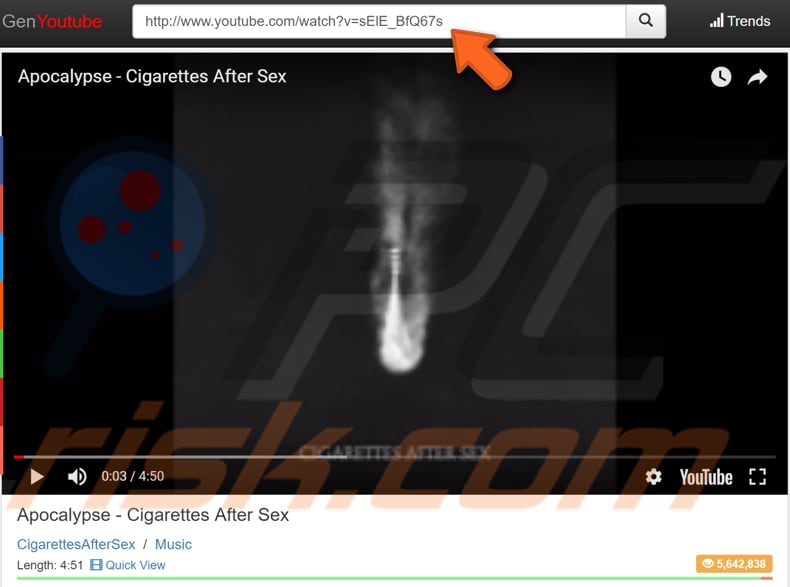 Now scroll down a little and you will see a list of available download formats. Choose the format you prefer and click it. Download will automatically start. If download does not start, click the arrow showing 'down' - this will start the download manually.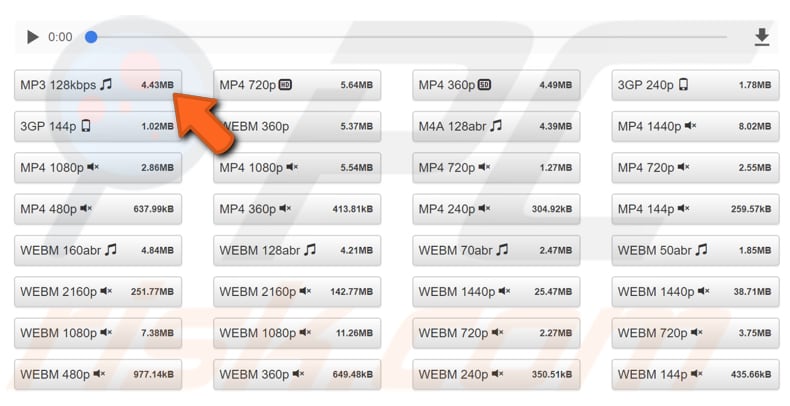 Another way to download videos using GenYouTube is to add "gen" in the video link. For example, if your video link is "https://www.youtube.com/watch?v=giEOcBLcnfE", add "gen" to make it like this: "https://www.genyoutube.com/watch?v=giEOcBLcnfE". Then, press Enter on the keyboard. This will let you open the video in GenYouTube without having to copy-and-paste the original link on the opened GenYouTube website.
Extract Audio Using YoutubeMP3
Another way to extract audio from YouTube videos is to use YoutubeMP3. It allows you to convert and download audio from YouTube videos online free of charge. To use it, go to the YoutubeMP3 website and simply copy the video link from YouTube and paste it into the box on the YoutubeMP3 page and click "Convert". You can choose the format from the list of audio and video formats. It offers mp3 (256kb) and mp3 (320kb) formats (higher is usually better). And other formats such as aac, m4a, ogg, wma, and waw. Select the desired format and click "Convert". Before downloading the audio you can adjust its volume by clicking "More options", however, we recommend that you to leave it at 100%, unless the audio level in the YouTube video is very low. Video conversion should be complete in seconds, depending on the video.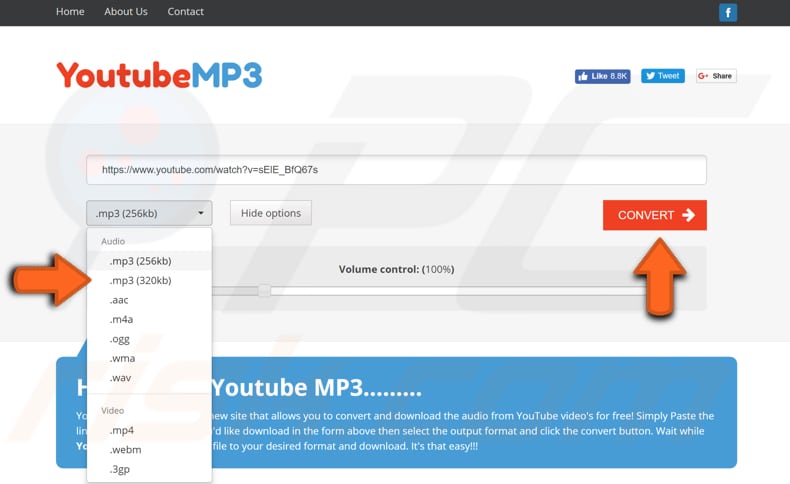 When conversion has finished, click "DOWNLOAD" to download the audio format you selected. You will now have the extracted audio on your computer and can listen to it whenever you wish.

Extract Audio Using Convert2mp3
Convert2mp3 allows you to convert and download YouTube videos from YouTube, Dailymotion, and Clipfish in mp3, m4a, aac, flac, ogg, and wma audio formats, and mp4, avi, wmw, and 3gp video formats. Simply go to the Convert2mp3 website and paste the YouTube link into the box. Select your desired format and click "convert". You can also search for the video using their integrated Search. Just enter the video title in the second form and click "search and convert". This will start converting your video.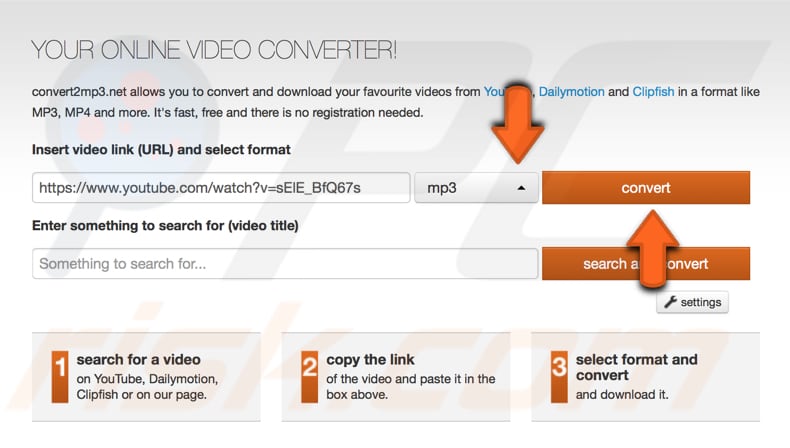 When conversion is complete, it will direct you to the MP3 tags page. Here, you can choose the name of the artist and the song title. These fields will be completed automatically, or you can edit them or skip this part.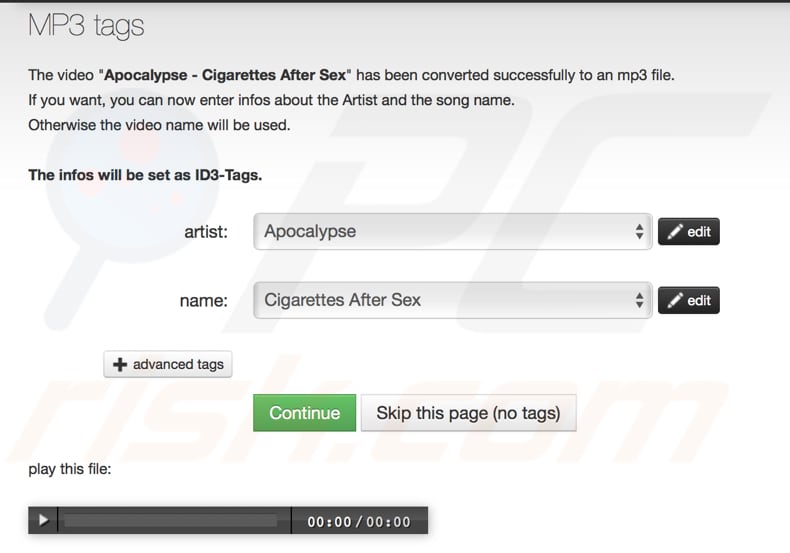 Now your download will be ready. Click "Download" to start the download process.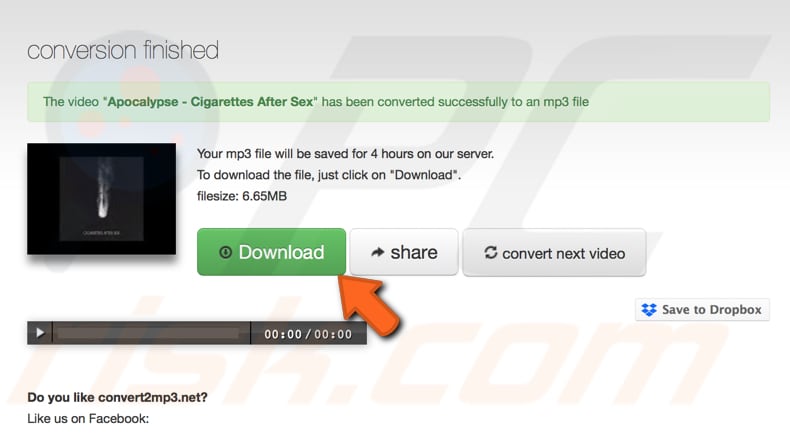 Extract Audio Using 4K Video Downloader
4K Video Downloader is software that allows you to download content from YouTube and other video platforms and also includes a feature to convert video to mp3. You can download 4K Video Downloader from here. It is available for both iOS and Windows.
Download and install and then open it. Go to YouTube and copy the video link, open the 4K Video Downloader window, and click "Paste Link". The parsing process should take up to several seconds, depending on the video length. Another smaller window will pop up. Select the "Extract Audio" option.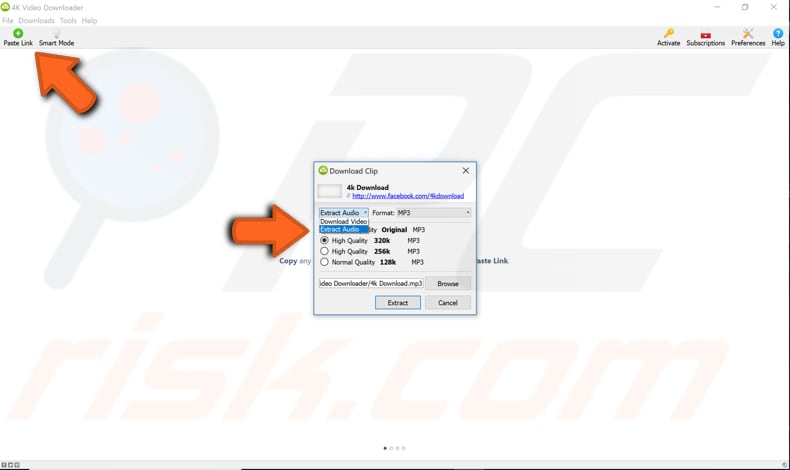 Then select the MP3 format. You can also select M4A or OGG.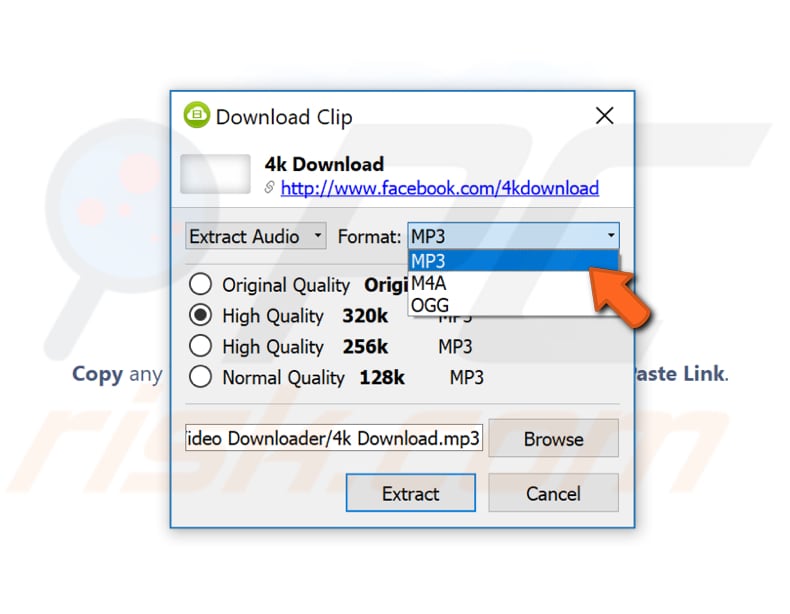 Select the quality (we recommend "High Quality 320k" if you want your audio to be the best quality). Click "Browse" if you want to change the destination folder of the extracted audio, and finally click "Extract".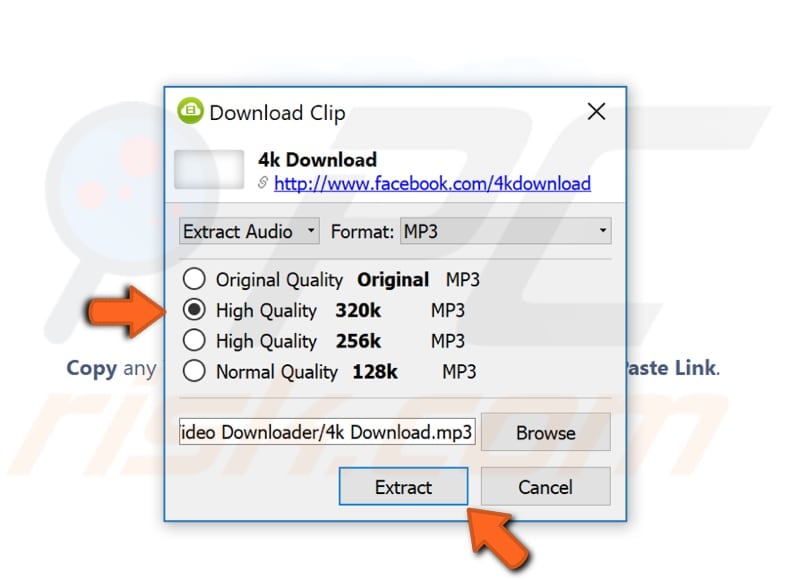 The extraction should take up to 10 seconds. You will see the extracted audio in the list. If you are not sure where this audio file is stored, right-click it and select the "Show in Folder" option from the contextual menu. If you want to extract more audio tracks from YouTube videos, repeat the steps - other extracted audio files will be uploaded to the 4K Video Downloader list.

We hope that this article helped you to choose the audio extractor that suits your needs. If you know of other amazing audio extractors, please share them with us by leaving a comment in the section below.