How To Fix "DPC_WATCHDOG_VIOLATON" Error?
How To Easily Fix BSOD "DPC_WATCHDOG_VIOLATION" Error In Windows 10
Blue Screen of Death (also known as blue screen, BSoD, or a STOP error) is an error screen displayed on a Windows computer system after a fatal system error, also known as a system crash: when the operating system reaches a condition where it can no longer operate safely or Windows must stop completely. It usually appears when Windows encounters a critical error and cannot recover. There are a number of blue screen types depending on the Windows operating system version.
Blue screens are generally caused by problems with computer hardware or issues with hardware driver software. At this point, there is only one thing you can do: restart the computer. If there are programs with data open, Windows will not be able to save this information. Despite this, Windows automatically creates a file called "minidump" that contains information about the crash and saves it to the hard disk. You can view information about minidumps to help identify the cause of the blue screen. A minidump file does not contain as much information as a full crash dump file, but enough to perform basic debugging operations.
One Blue Screen error, "DPC_WATCHDOG_VIOLATION", has several possible causes. The most common are incompatible drivers or hardware connected to the computer. For example, outdated drivers on the Windows operating system or problems with a SSD or HDD drives. Therefore, this error is often related to installed drivers or connected SDD or HDD drives. When this error occurs, the system attempts to prevent potential data corruption or similar system risks.
Fortunately, there are ways to fix this error and are described in this article. Try the methods below to address the "DPC_WATCHDOG_VIOLATION" issue.

Table of Contents:
Check Your Hard Drive For Errors
It is always a good idea to periodically check the hard disk for errors. There is a built-in tool in Windows tool to check the integrity of disks. It examines disks and corrects many types of common errors. You can run this tool from the command line or through a graphical interface. To run it from the command line, open Command Prompt, type "command prompt" and right-click on the "Command Prompt" result, and then select "Run as administrator" from the drop-down menu.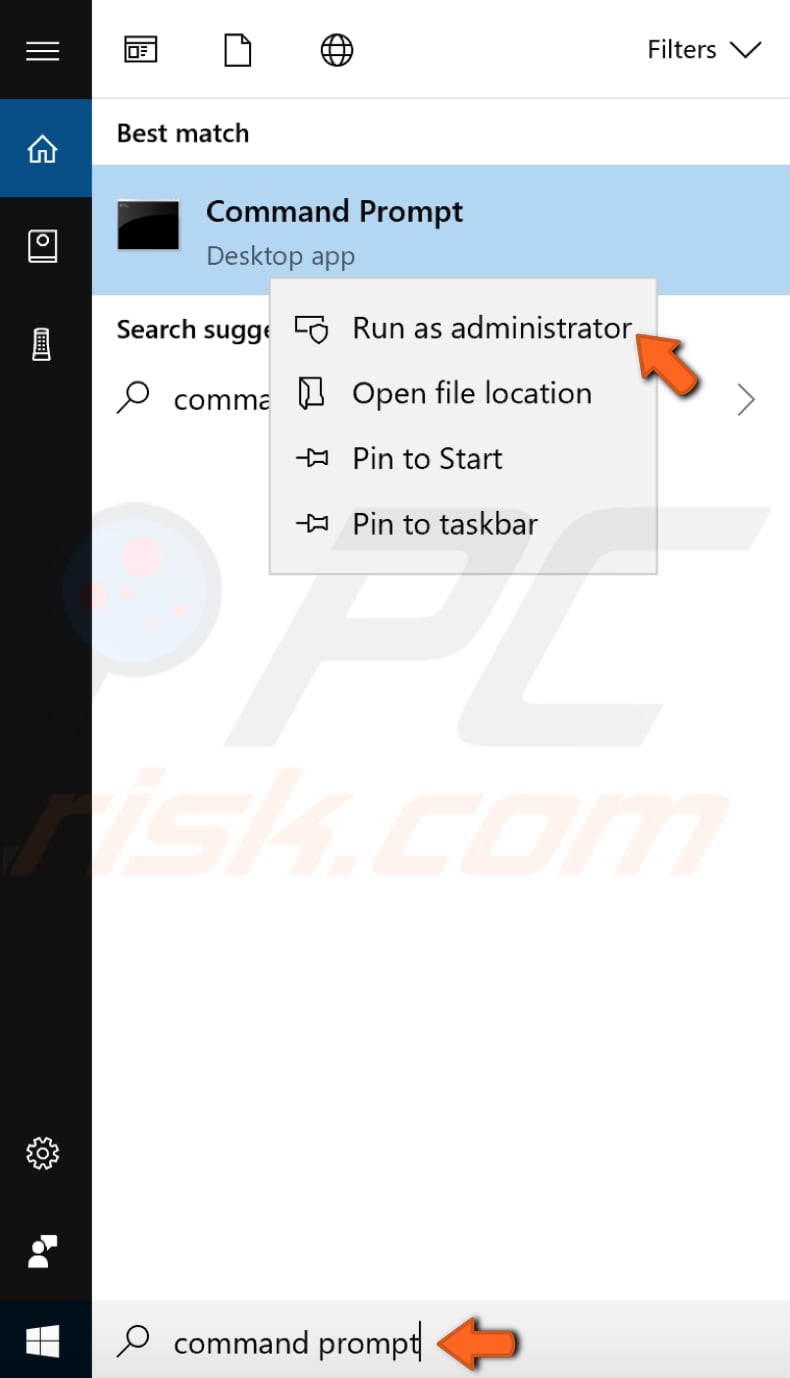 In the Command Prompt window, type the "chkdsk C: /f" command and press Enter on the keyboard. Replace "C" with the letter of your hard drive if it is not the C: drive you wish to scan (or the Windows operating system is on another drive). The "chkdsk C: /f" command detects and repairs logical issues affecting the drive. To repair physical issues, also run the "chkdsk C: /r" command. Check if this fixes the "DPC_WATCHDOG_VIOLATION" error.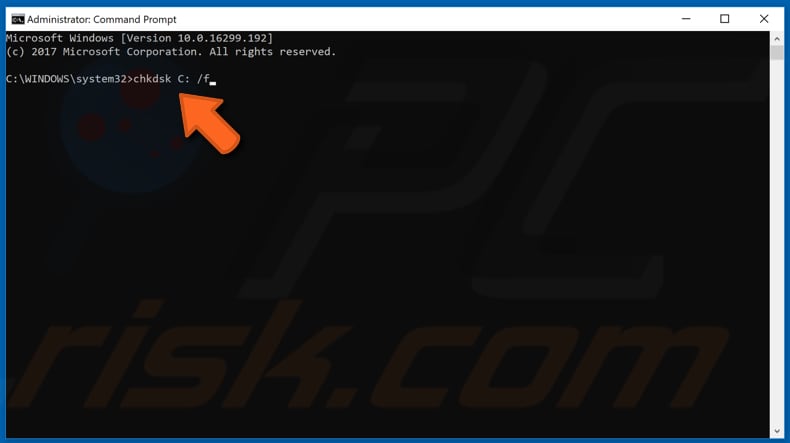 Disconnect External Drives And Devices
If you have any external drives (or devices) connected to the computer, disconnecting them might solve the problem and fix the "DPC_WATCHDOG_VIOLATION" error, however, note that connected external drives or devices are not usually the cause of this type of problem. Despite this, it is possible that a connected external drive contains malware, or the drives are not supported by the currently-running Windows operating system. We recommend that you try this simple method to see if it is the cause of the error.
Disable Fast Startup
Fast startup is a feature on Windows 10 (and also Windows 8) that provides a faster boot time when starting up the computer. It is a useful feature and one that most people use without knowing, however, some people disable it immediately when they receive a new computer with the Windows operating system. With the fast startup feature enabled, shutting down the computer might seem like you are completely shutting it down, but this is not entirely true, since it moves into a state between hibernation and shutdown. Leaving fast startup enabled should not harm your PC, since it is a Windows feature, but this could be the reason for the "DPC_WATCHDOG_VIOLATION" error. Try to disable this feature to see if it fixes the problem. Go to Search and type "control panel". Click the "Control Panel" result to open it.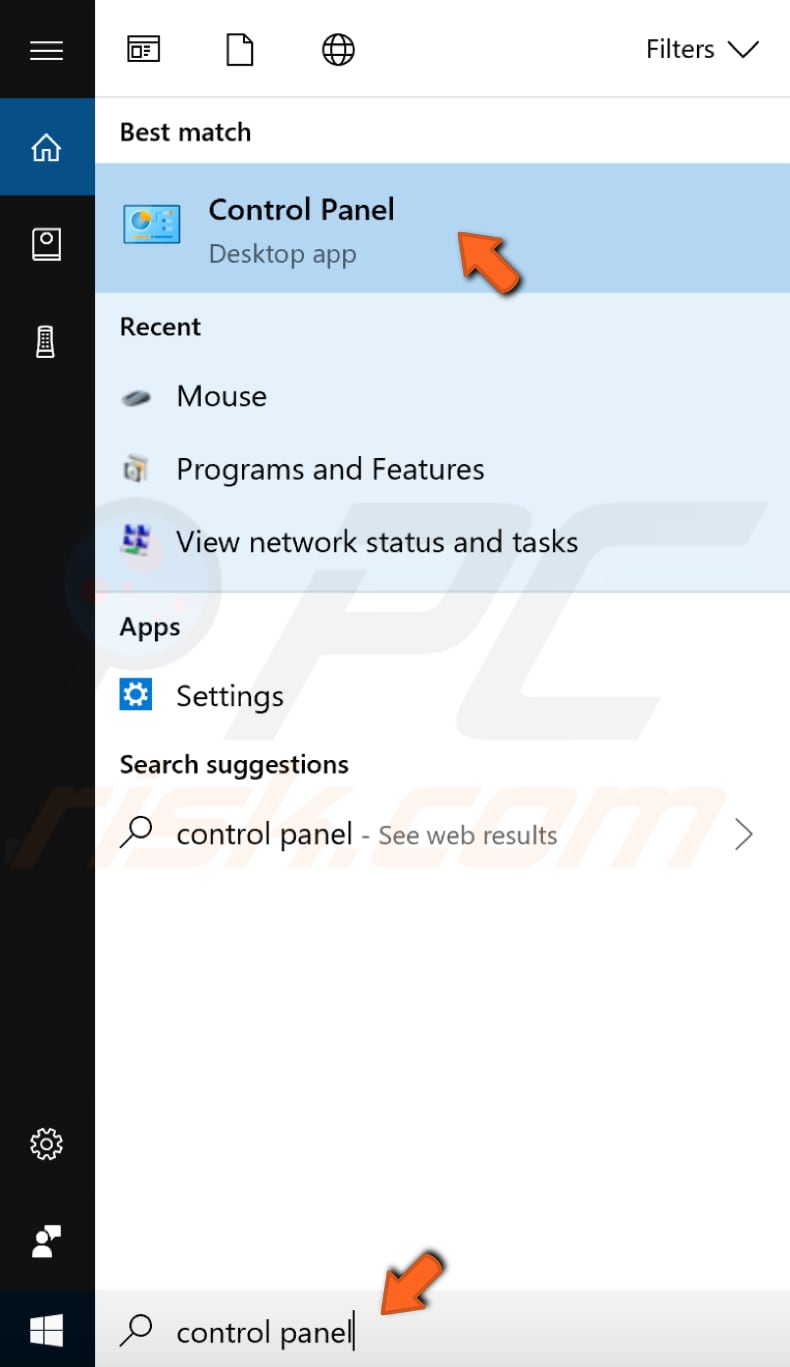 In Control Panel, set "View by:" to "Small icons", find "Power options" and click it.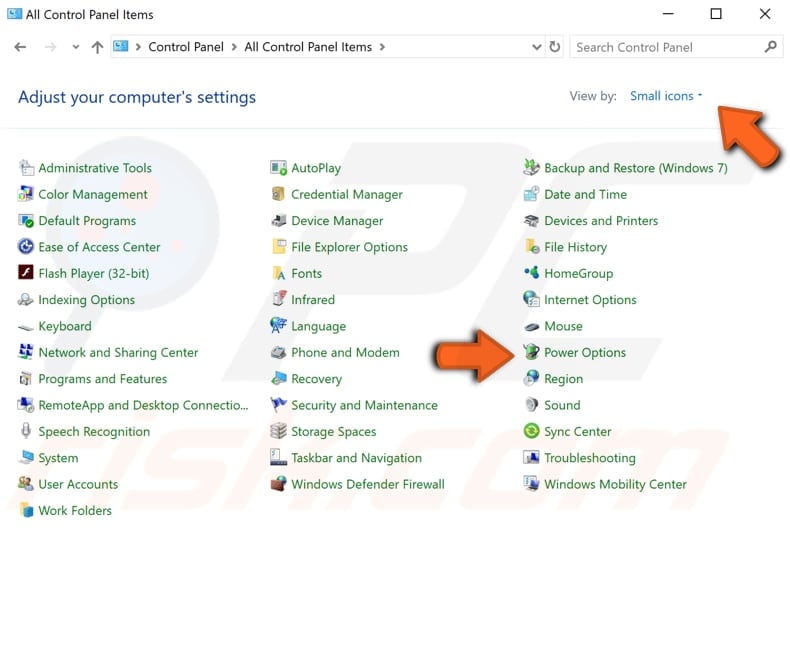 In the Power Options window, click "Choose what the power button does".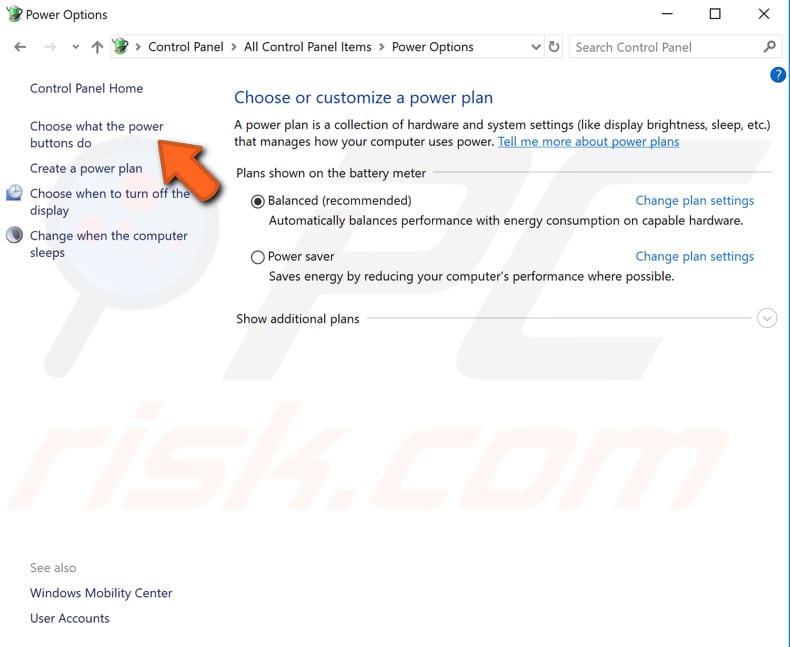 Click on "Change settings that are currently unavailable" and then uncheck the "Turn on fast startup (recommended)" option if it is enabled. Click "Save changes" to save the changes made and see if this fixes the "DPC_WATCHDOG_VIOLATION" error.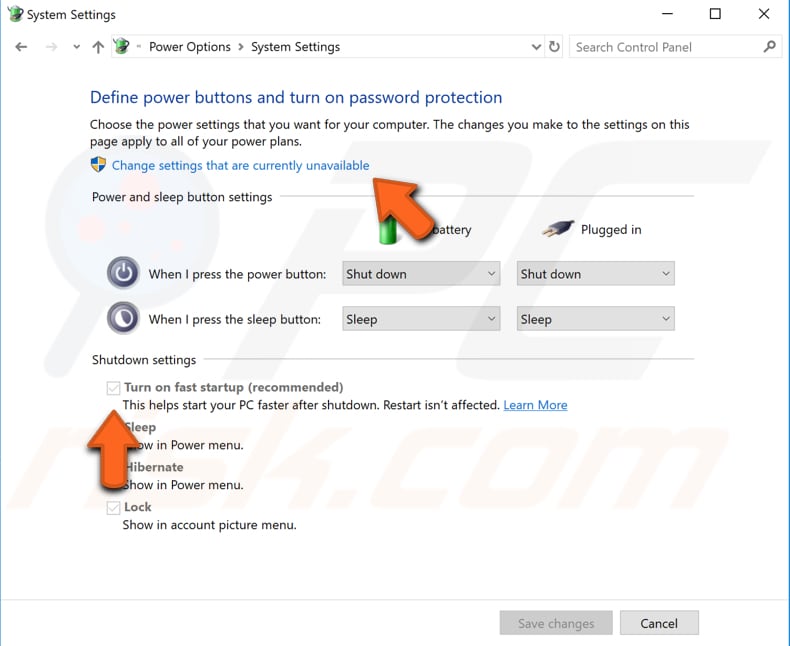 Update SATA AHCI Controller Driver
Advance Host Controller Interface (AHCI). It is hardware that allows software to communicate with SATA devices (Serial ATA) such as host bus adapters. It is possible that one of the SATA ACHI Controller drivers (iaStor.sys) is not compatible with the Windows 10 operating system and you need to update it. To update, go to Device Manager. Type "device manager" in Search and click the "Device Manager" result.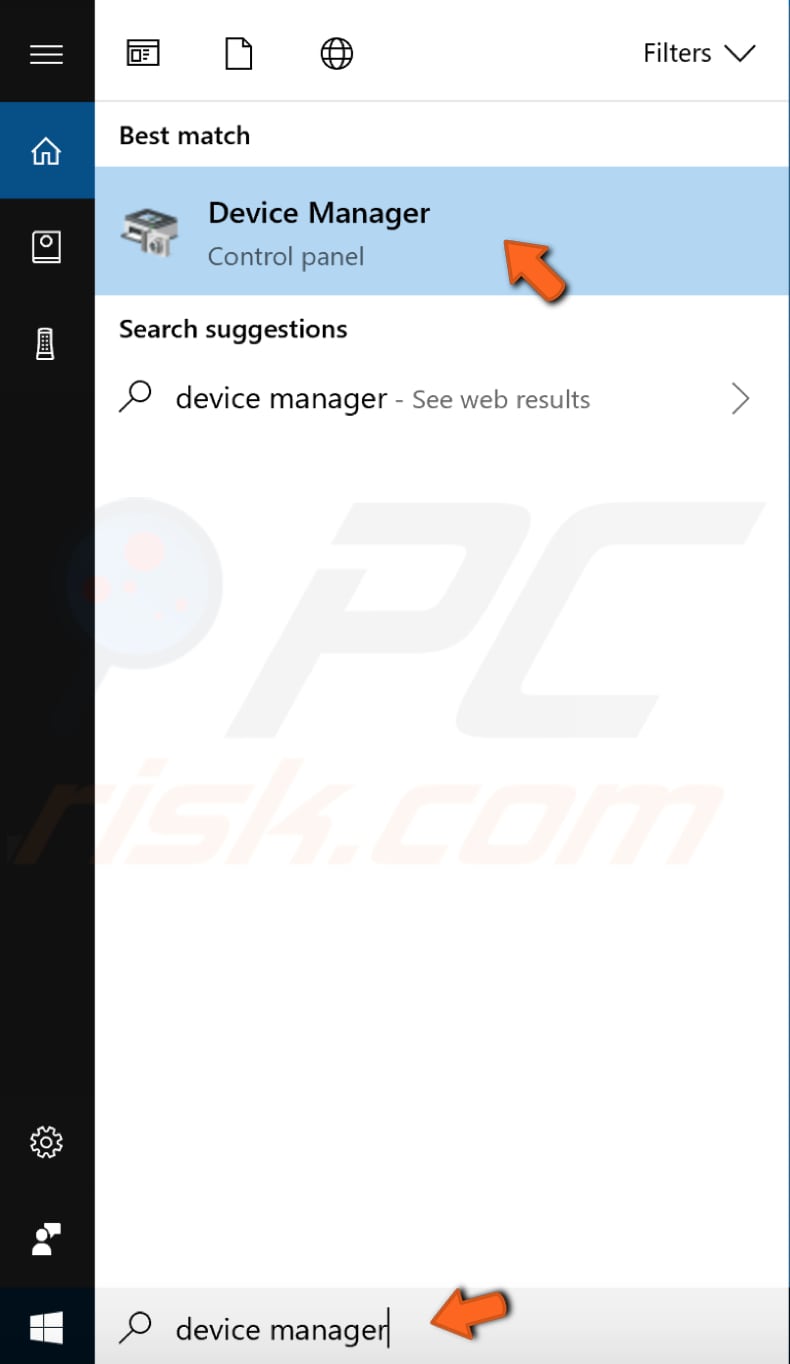 In the Device Manager window, you will see a list of hardware attached to your computer. Find "IDE ATA/ATAPI controllers" and expand it. Right-click the "Standard SATA AHCI Controller" and select "Properties" from the contextual menu.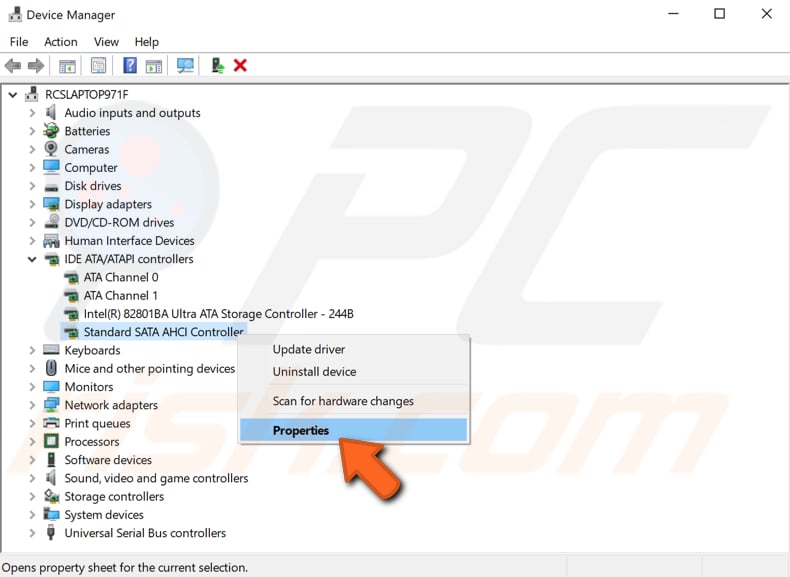 Now select the "Driver" tab and click the "Update Driver" button.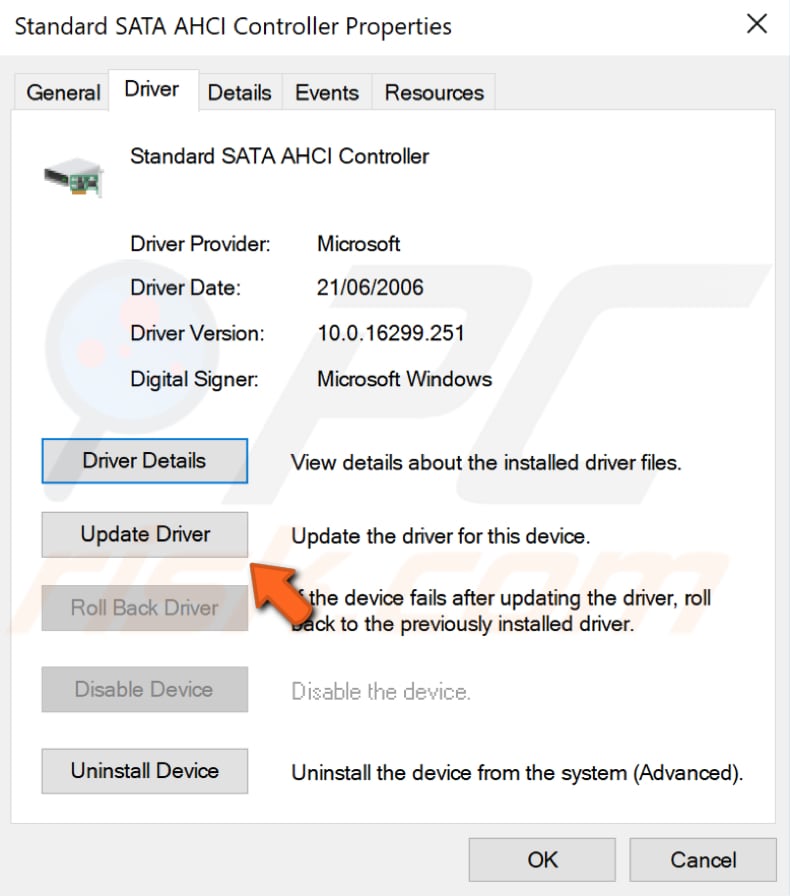 You will be asked if you want to search for updated driver software automatically or to browse the computer for driver software. Select the "Browse my computer for driver software" option.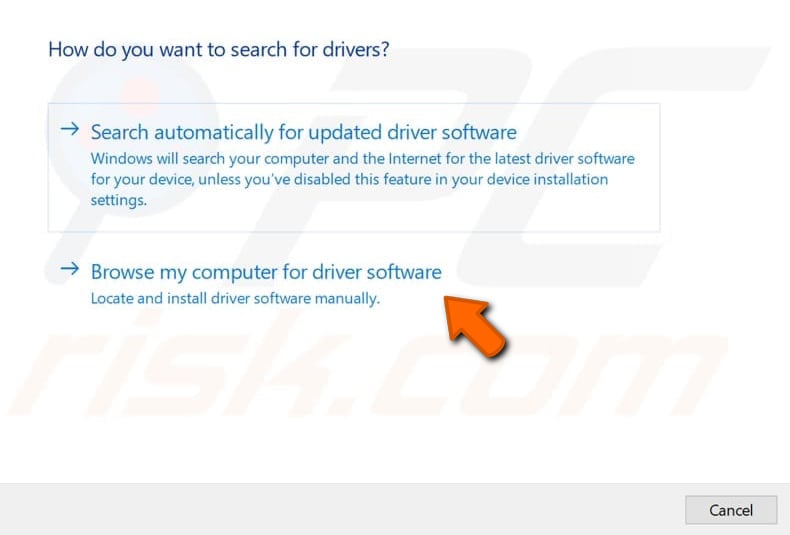 Click the "Let me pick from a list of available drivers on my computer" option. This will display a list of available drivers compatible with the device.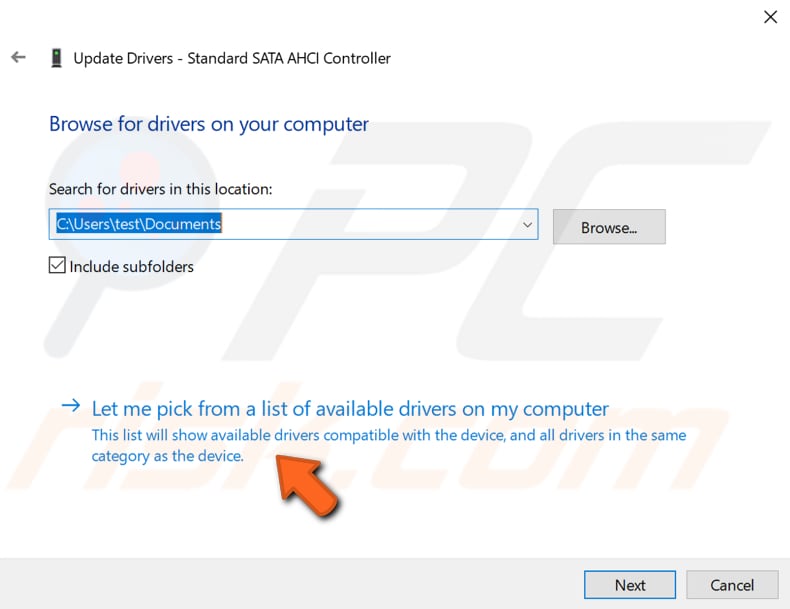 Select "Standard SATA AHCI Controller" and click "Next". Windows will install the drivers.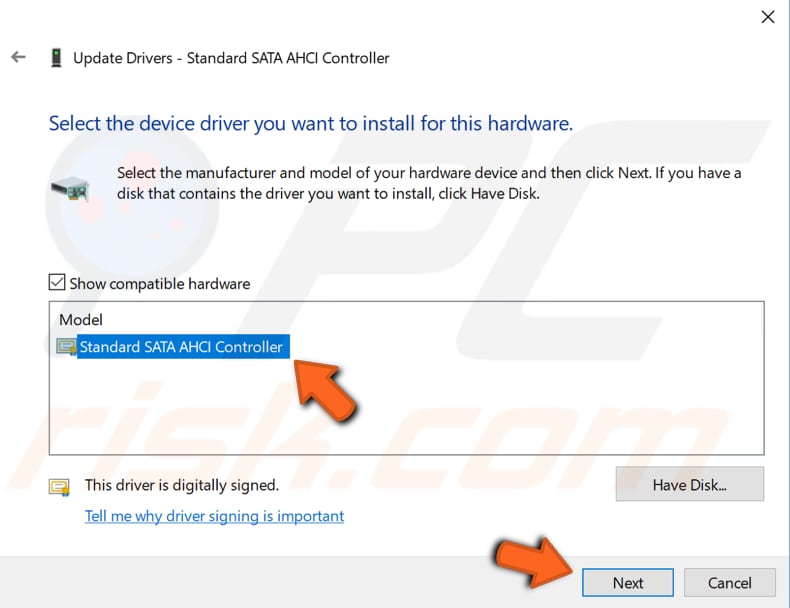 You will receive a notification saying that hardware settings have changed and you must restart the computer for these changes to take effect. Click "Yes" if you want to restart your computer now.
Update Other Drivers
As mentioned in the article introduction, one of the possible reasons for the "DPC_WATCHDOG_VIOLATION" error is incompatible drivers. A device driver is software that provides information to the operating system and other software about how to interact with certain hardware. It is rather like a translator between software and hardware, since they often are created by different manufacturers, companies, or individuals. The driver allows software and hardware to communicate smoothly. In most cases, computers are not be able to send and receive data correctly without drivers. If the appropriate driver is not installed, the device might not function properly, if at all. A faulty driver might need updating or a reinstall. Go to Device Manager and update drivers by right-clicking the device. When the section is expanded, select the "Update driver" option from the contextual menu.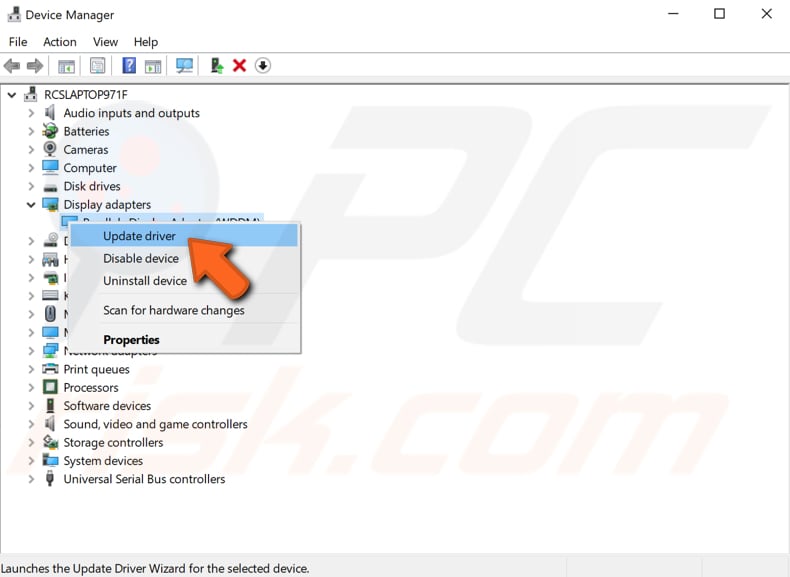 You will be asked if you want to search for updated driver software automatically or to browse the computer for driver software. If you select the first option, Windows will search the computer and Internet for the latest driver software for your device. If you select the second option, you will have to locate and install drivers manually. Using this option requires having a previously-downloaded driver on the computer or USB flash drive.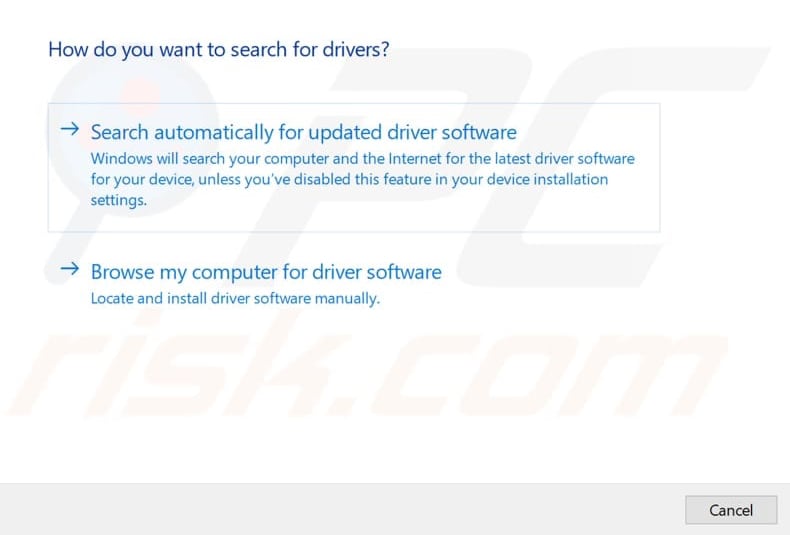 To update your drivers automatically we recommend you to use a third-party software such as Snappy Driver Installer. You will need a computer with a working Internet connection to download it.
Snappy Driver Installer (SDI) is a powerful free driver updater tool for Windows that can store its entire collection of drivers offline. Having offline drivers gives Snappy Driver Installer the ability to have access to fast driver updates, even if there is no active internet connection on your computer. Snappy Driver works with both 32-bit and 64-bit versions of Windows 10, Windows 8, Windows 7, Windows Vista, and also works with Windows XP. Drivers are downloaded through Snappy Driver Installer in 'driverpacks', which are simply collections (packs) of drivers for various hardware devices such as sound devices, video cards, network adapters etc. It can also show duplicate drivers and invalid drivers. It separates updates that require you to restart the computer so they are easier to distinguish. You can download Snappy Driver Installer from here.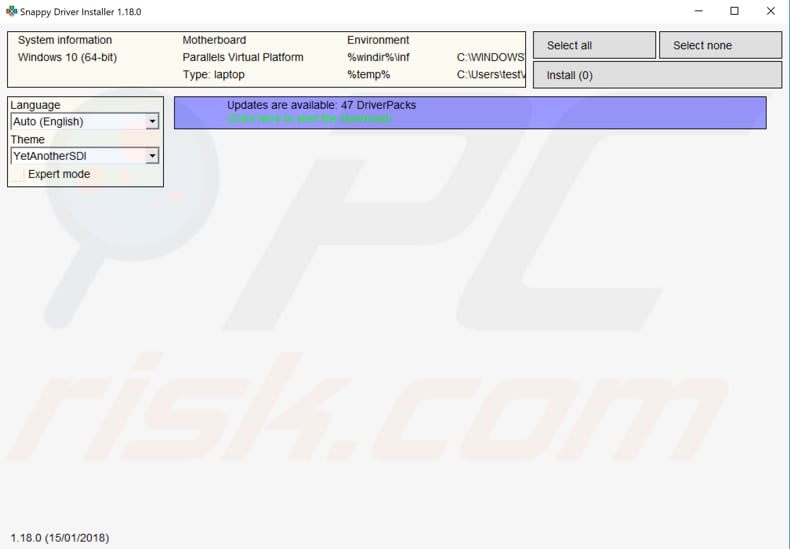 Run System File Checker
System File Checker (SFC) is a utility in Windows that allows users to scan for corruptions in Windows system files and restore corrupted files. This guide describes how to run the System File Checker tool (SFC.exe) to scan system files and repair missing or corrupted ones (including .DLL files). If a Windows Resource Protection (WRP) file is missing or corrupted, Windows might not behave as expected. For example, some Windows functions will not work, or Windows will crash. The "sfc scannow" option is one of several specific switches available with the sfc command, the Command Prompt command used to run System File Checker. To run it, first open Command Prompt by typing "command prompt" in Search and then right-click on "Command Prompt". Select "Run as administrator" from the drop-down menu to run Command Prompt with administrator privileges. You must run an elevated Command Prompt to be able to perform a SFC scan.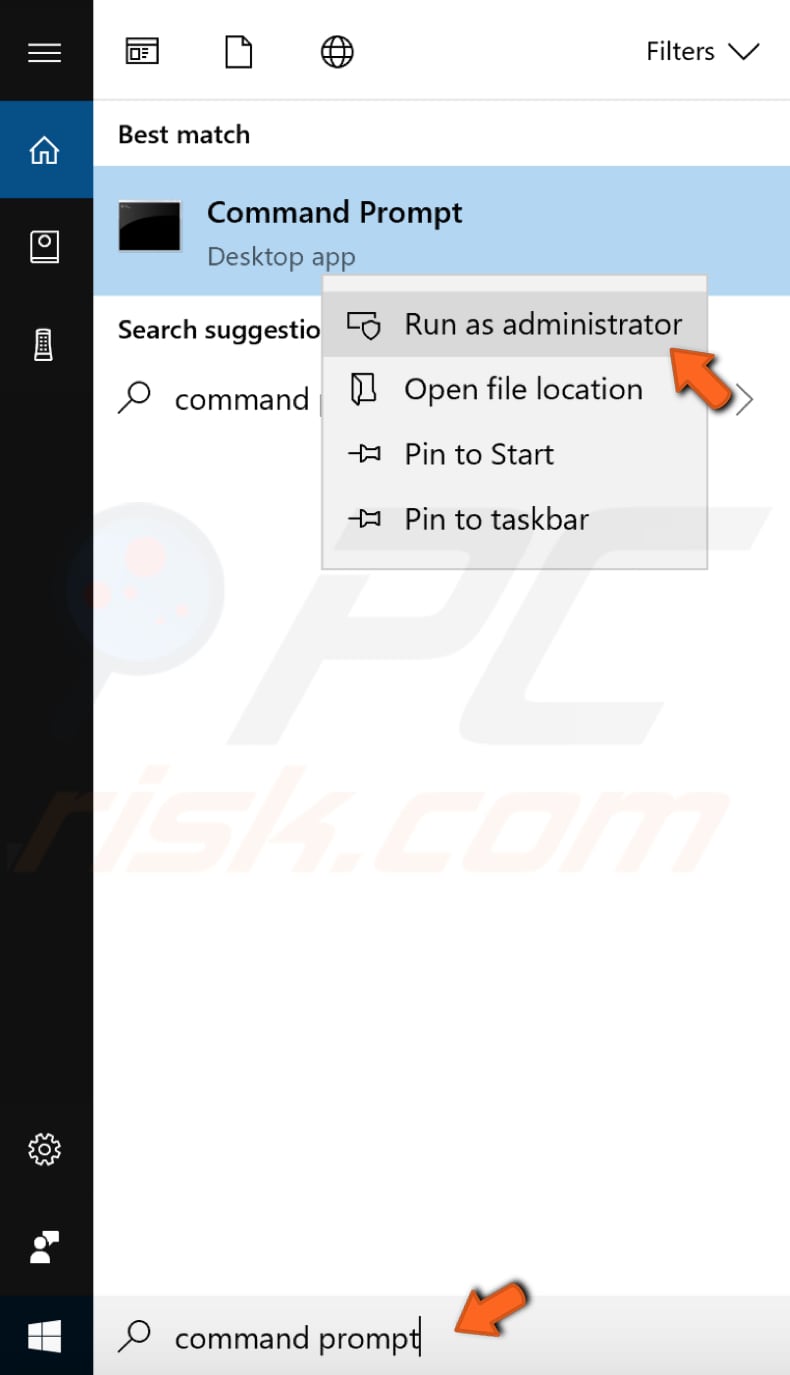 In the Command Prompt window, type "sfc /scannow" and press Enter on the keyboard to execute this command. System File Checker will start and should take some time to complete the scan (about 15 minutes). Wait for the scanning process to complete and restart your computer to see if it fixes the "DPC_WATCHDOG_VIOLATION" error.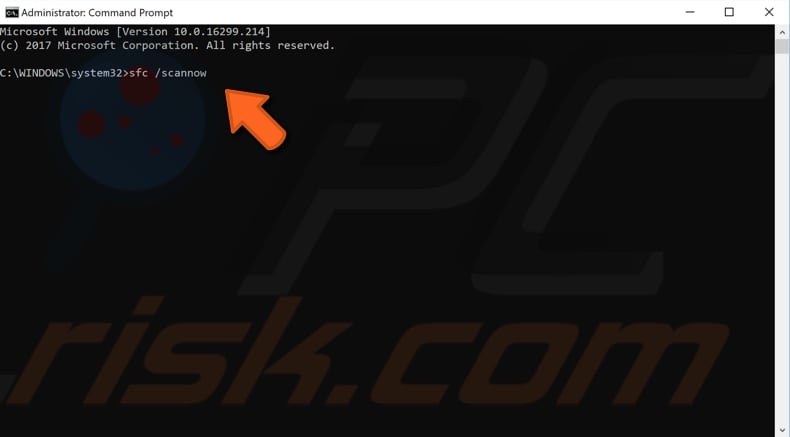 We hope that these solutions fix the "DPC_WATCHDOG_VIOLATION" error and you can now use Windows 10 without problems. If there is another method you know of that solved this problem, which is not mentioned in our guide, please share it with us by leaving a comment in the section below.
Video Showing How To Fix "DPC_WATCHDOG_VIOLATION" Error: