How To Easily Close (Force-Quit) Programs Using Task Manager
Task manager is a system monitor program used to provide information about processes and programs running on a computer, as well as the general status of the system. Some implementations can also be used to terminate processes and programs, and change processes' priorities.
Task Manager can be started in recent versions of Windows by: 1) pressing the Windows key + R and then typing taskmgr.exe; 2) pressing Ctrl + Alt + Delete; 3) clicking "Task Manager" in the Security options window; 4) pressing Ctrl + Shift + Esc, and; 5) right-clicking on the Windows taskbar and selecting "Task Manager".
In Windows 10 operating systems, Task Manager has tabs called Processes, Performance, App history, Startup, Users, Details, and Services. The Processes tab shows a list of all running processes on the system. This list includes Windows Services and processes from other accounts. By default, the Processes tab shows the user account under which the process is running, the amount of CPU used, and the amount of memory the process is currently consuming. The Performance tab provides data and graphs that display detailed information on current CPU activity, memory, disks, and Ethernet/Wi-Fi connections. This information can be useful in understanding how these main hardware components function. The App history tab collects and reports usage statistics for apps and programs running on your computer or device. The Startup tab allows you to manage the programs that launch at Windows startup, listing those that startup each time the computer starts, as well as the impact they have on the computer's load time. The Users tab displays all users currently logged in. The Details tab provides further information about running processes. The Services tab enables you to view the complete list of system services, view which services are running, and handle basic management tasks. You can even open up the main Services tool if you need to handle more complex tasks.
Task Manager is very useful when there is a need to close/terminate a particular running program that is frozen, not responding, taking too many CPU resources, or simply not working properly. Task Manager helps to close programs and stop processes from running (when exiting normally does not work). This feature is useful if you have already tried to close a program using the "X" icon at the top-right corner of a window or by pressing the Alt + F4 keys on the keyboard. In this guide, we describe how to close a program using Task Manager on Windows 10. Task Manager in Windows 10 is very similar to versions in earlier Windows operating systems, and the procedure is generally the same.
NOTE: Do not stop Windows processes that are necessary for the Windows operating system to run - stopping them might cause a system crash or prevent Windows from running properly.

Table of Contents:
How To Close Programs Using Task Manager
Open Task Manager using: 1) Ctrl + Shift + Esc keyboard shortcut, or; 2) right-click Start or right-click the Taskbar and select "Task Manager" from the contextual menu.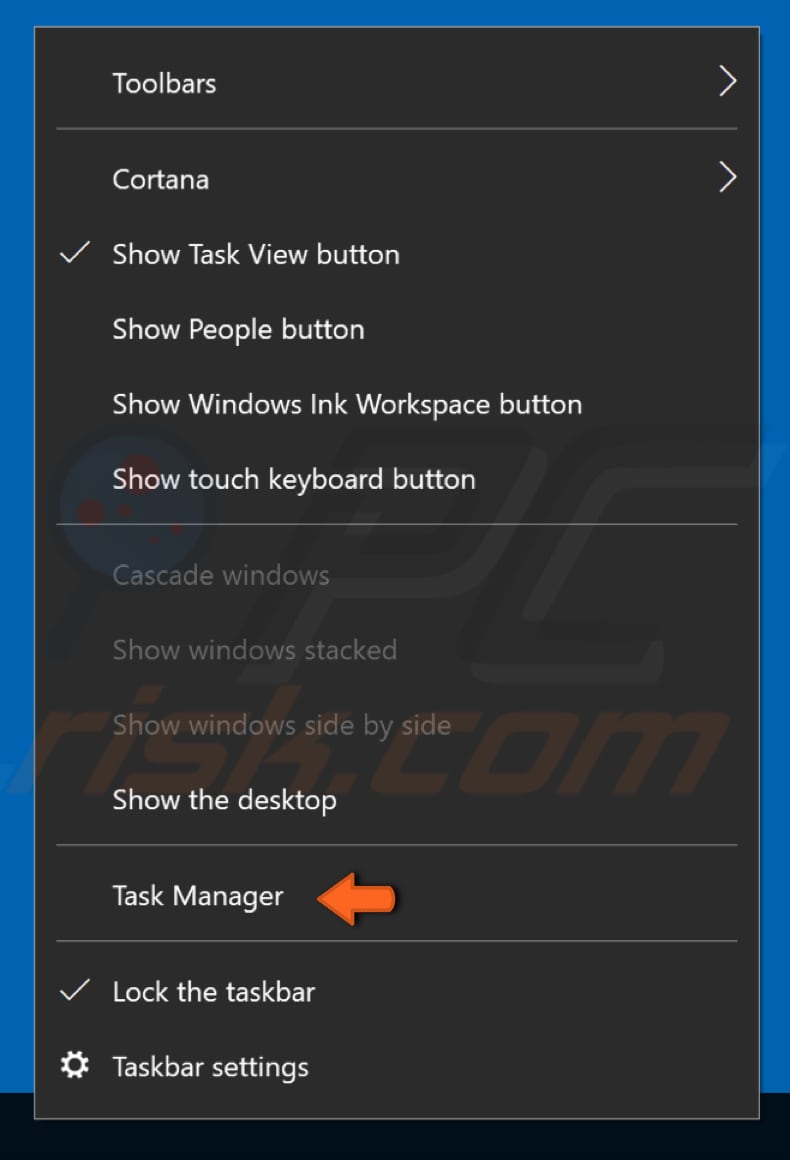 Now click "More details" to view advanced Task Manager.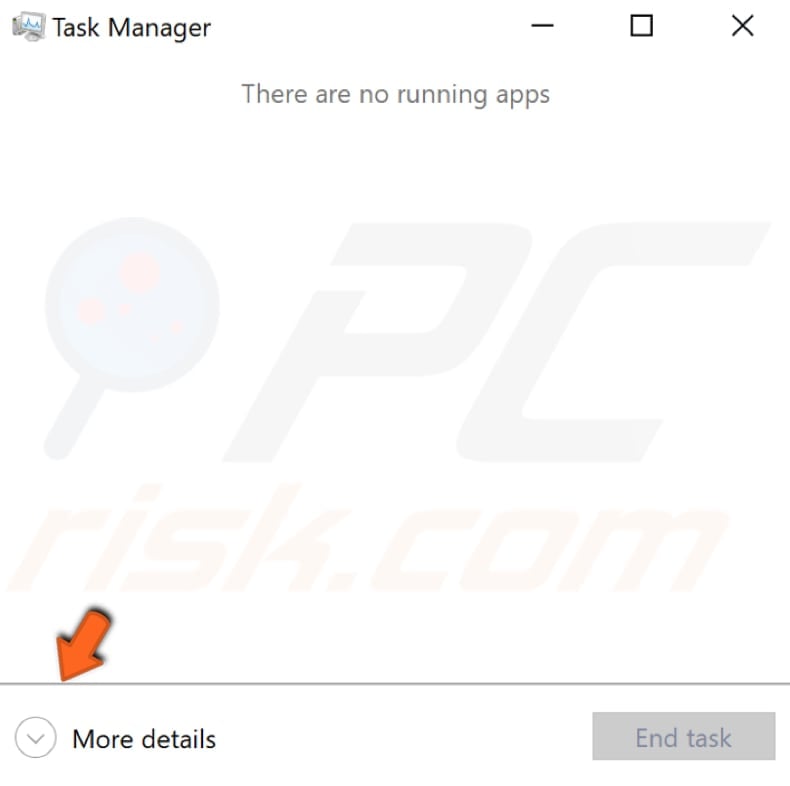 Select the program/process you want to close/stop by clicking it and then click "End task" in the bottom-right corner. You can also close a program by right-clicking it and selecting "End task" from the contextual menu. The program should now be closed.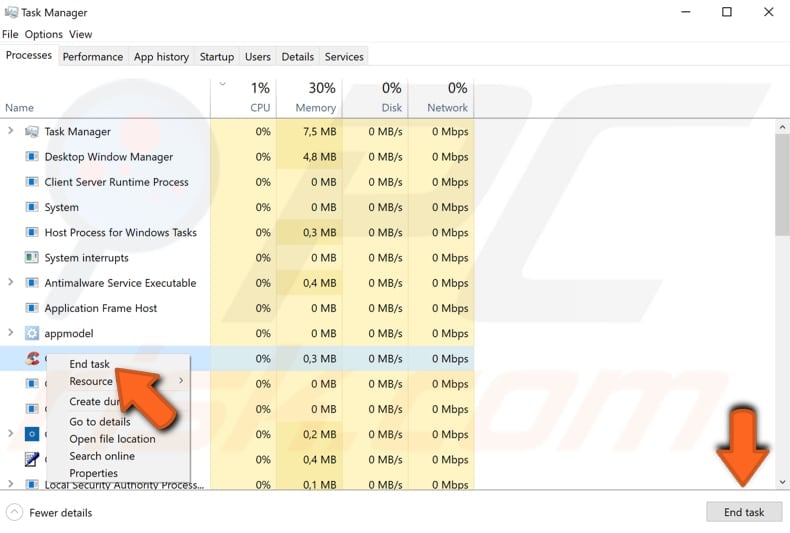 We hope that this article explains the purpose and operations of Task Manage, and that you are now able to close programs or end processes that  are giving trouble. If for some reason this did not work, do not hesitate to leave a comment in our comment section below.
Video Showing How To Close Programs Using Task Manager: