What Is IGFXTRAY.EXE, Why It Pops Up On Startup And How To Fix Issues Related To This Process On Windows 10
Igfxtray.exe is a process, a part of Intel Common User Interface, also known as Intel Graphics Accelerator. The igfxtray.exe process allows users to modify monitor and graphics settings including screen rotation, hot keys, and extended desktop settings. It is a legitimate Intel process of Intel and part of the software installed with the operating system.
The ".exe" extension on the filename denotes an executable file (the main execution point of a computer program). As well as the executable program, many .exe files contain other components called 'resources' such as bitmap graphics and icons, which the executable program might use for the Graphical User Interface (GUI).
The igfxtray.exe file is not essential for Windows operating systems and is usually located in the C:\WIndows\System32 folder. It is not a Windows system file, but a file signed by Microsoft, however, the process starts when Windows starts. It is not a virus, malware, or other type of infection and this file is generally considered to be safe. Errors with this process can affect video quality and overall system performance. Possible causes of igfxtray.exe errors are conflicts with the file or installation profile, misuse of the file or respective directories, or even a malicious infection on the system (or attempt to attack the system with malicious infections). The most common error messages appearing are: "File not found: Igfxtray.exe", "Cannot find file: Igfxtray.exe", and "Device not recognized, missing Igfxtray.exe file".
Since it is a non-system process, igfxtray.exe can be stopped. The process is not involved in running the operating system and does not use extensive CPU resources, so you should be able to let the process run. Despite this, it is possible to stop this process from running and remove it from the operating system. This is done by uninstalling the entire Intel Common User Interface or Intel Ultra Mobile Media. Some entries might, however, remain after uninstallation.
As mentioned before, this process/file is generally not harmful, but has the potential to cause problems. For example, if the file is infected by malware/malicious software. The .exe files are regular executable files often used by malware developers for their malicious processes. The igfxtray.exe filename might be used to infiltrate the system. We mentioned that this file is located in C:\Windows\System32 folder (where it should reside), but if you notice that it is in another folder/directory, then the computer is probably infected.
Many people are unaware of the function of the igfxtray.exe process and errors/problems related to it. We describe how to fix these issues below.

Table of Contents:
Update Your Drivers
If there is any new software installed on Windows or hardware connected to the computer, you might need to update the drivers for the operating system to run properly. Issues with the igfxtray.exe can be related to corrupt or outdated device drivers. Finding the particular driver causing problems manually can be difficult and time-consuming. There is also the possibility of installing the wrong drivers while trying to update the current ones. Fortunately, there is third-party software such as Snappy Driver Installer. You will need a computer with a working Internet connection to download it.
Snappy Driver Installer (SDI) is a powerful free driver updater tool for Windows that can store its entire collection of drivers offline. Having offline drivers gives Snappy Driver Installer the ability to have access to fast driver updates, even if there is no active Internet connection. Snappy Driver works with both 32-bit and 64-bit versions of Windows 10, Windows 8, Windows 7, Windows Vista, and Windows XP. Drivers are downloaded through Snappy Driver Installer in what are called driverpacks - the are simply collections (packs) of drivers for various hardware such as sound devices, video cards, network adapters, etc. It can also show duplicate drivers and invalid drivers, and separates the updates that require you to restart your computer (so it is easier to distinguish them from the rest). You can download Snappy Driver Installer from here.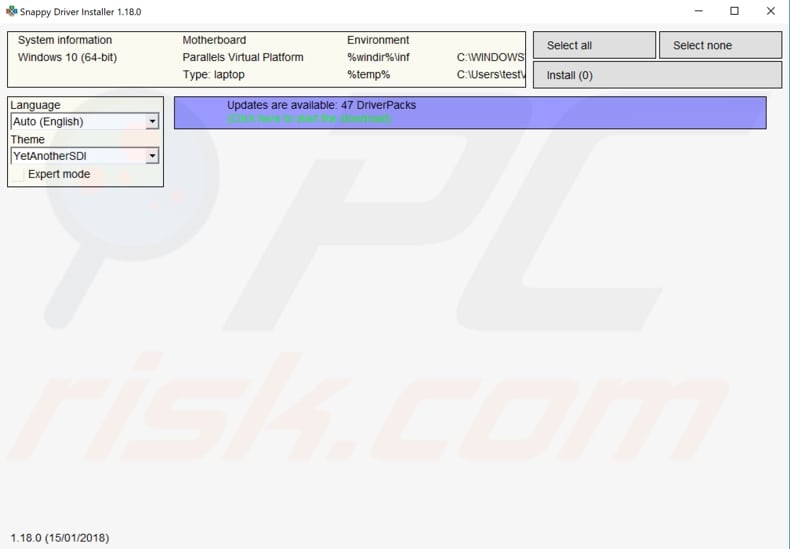 Update Your Windows
You might also want to update the current version of Windows. Checking for updates for the entire Windows operating system is usually a good idea and could help when having problems with the igfxtray.exe process. To check for Windows Updates, type "check for updates" in Search and click the "Check for updates" result.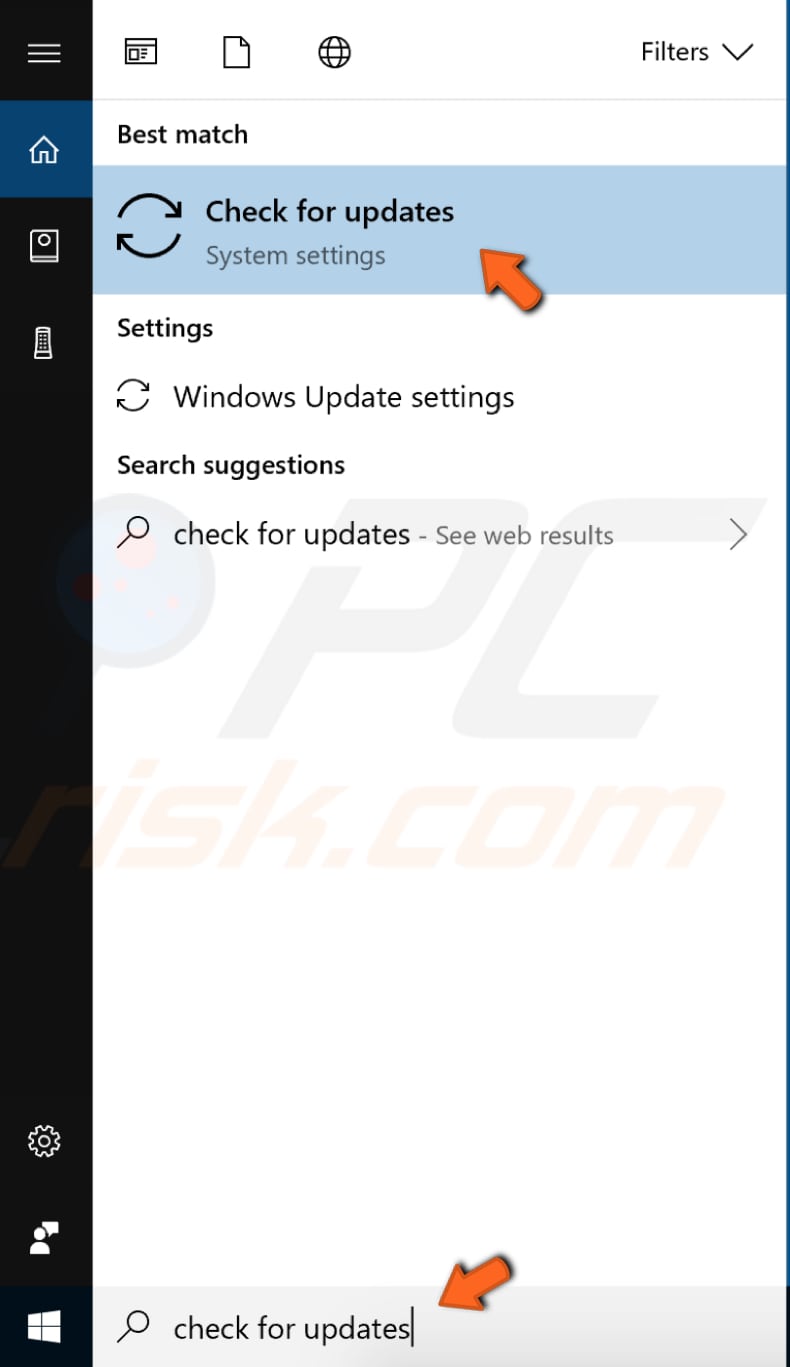 You should be automatically directed to the Windows Update section. Click "Check for updates". Windows will start checking for updates. If there are updates available, install them and try checking for updates again (just to ensure that you have the latest updates on your operating system). After the updates are installed (if there were any to install), see if you still have issues with igfxtray.exe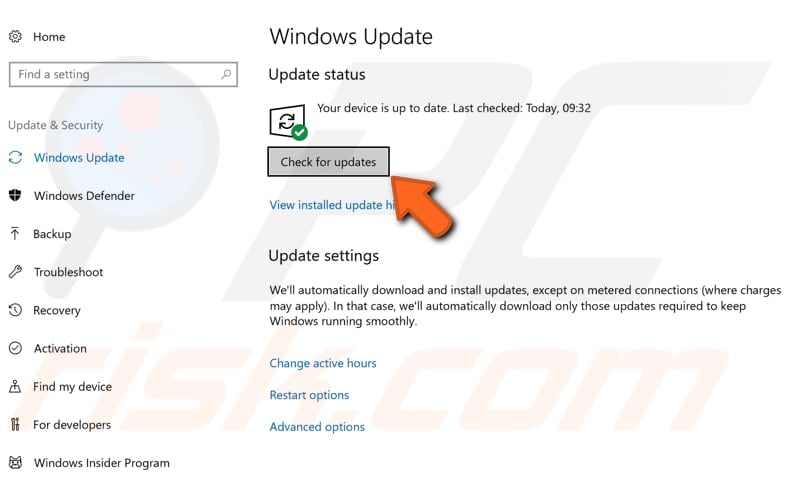 Scan Your System For Viruses
One possible reason for problems with the igfxtray.exe process/file could be a malware infection (or infections) on your computer - the igfxtray.exe file becomes a component of the malicious software. Perform a full system scan and see if it detects any malware on the system. You can use Windows Defender (a built-in antivirus program), which protects the computer against viruses, spyware, and other malicious software. Alternatively, use other third-party antivirus software. To run a full system scan using Windows Defender, type "defender" in Search and click the "Windows Defender settings" result.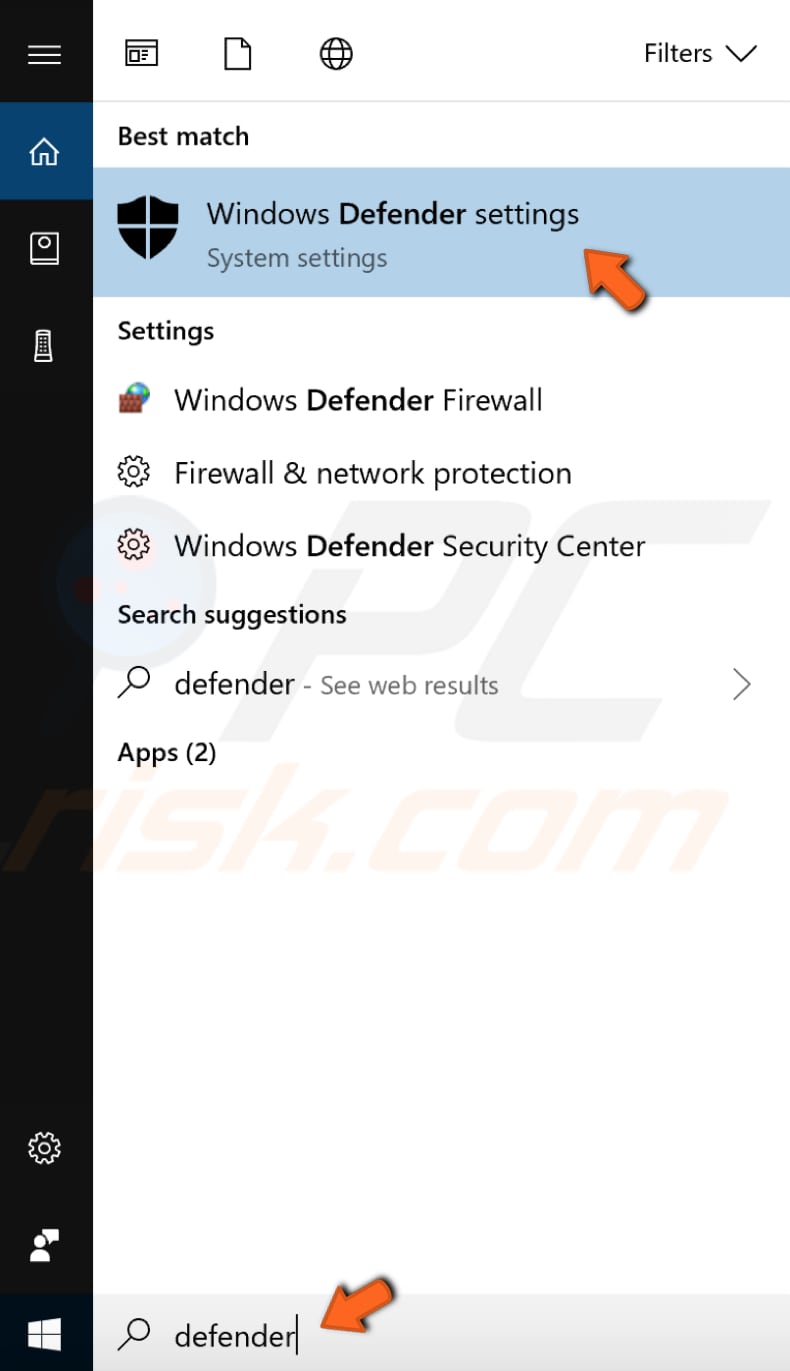 Click "Open Windows Defender Security Center" on the right pane.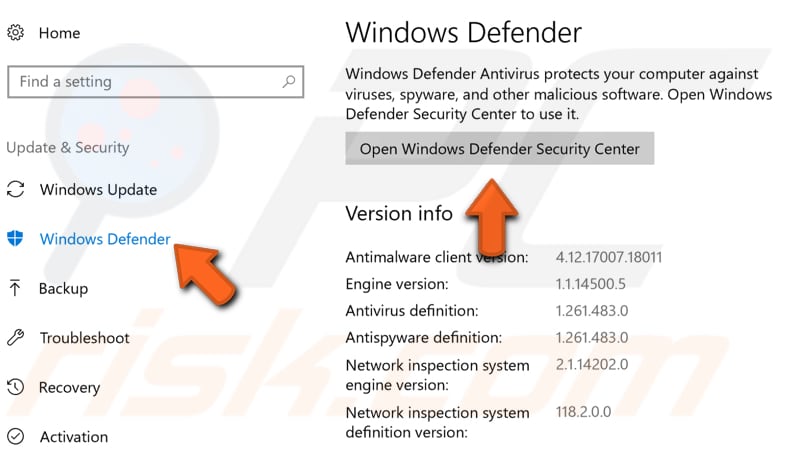 In the Virus & threat protection window, click "Advanced scan".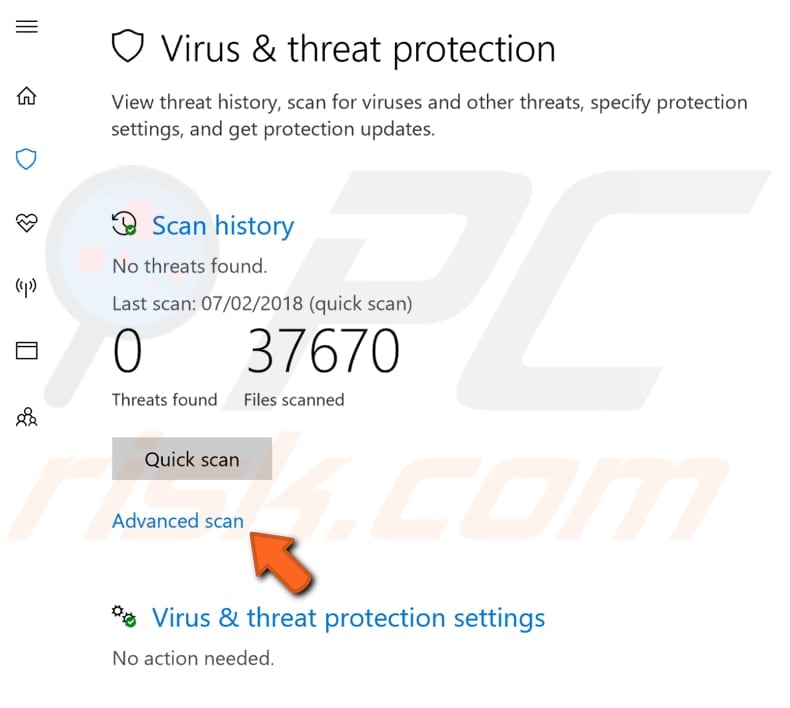 Select "Full scan" and click "Scan now". This will start scanning your system for malware. If there are any viruses found, delete them and see if the problem is fixed.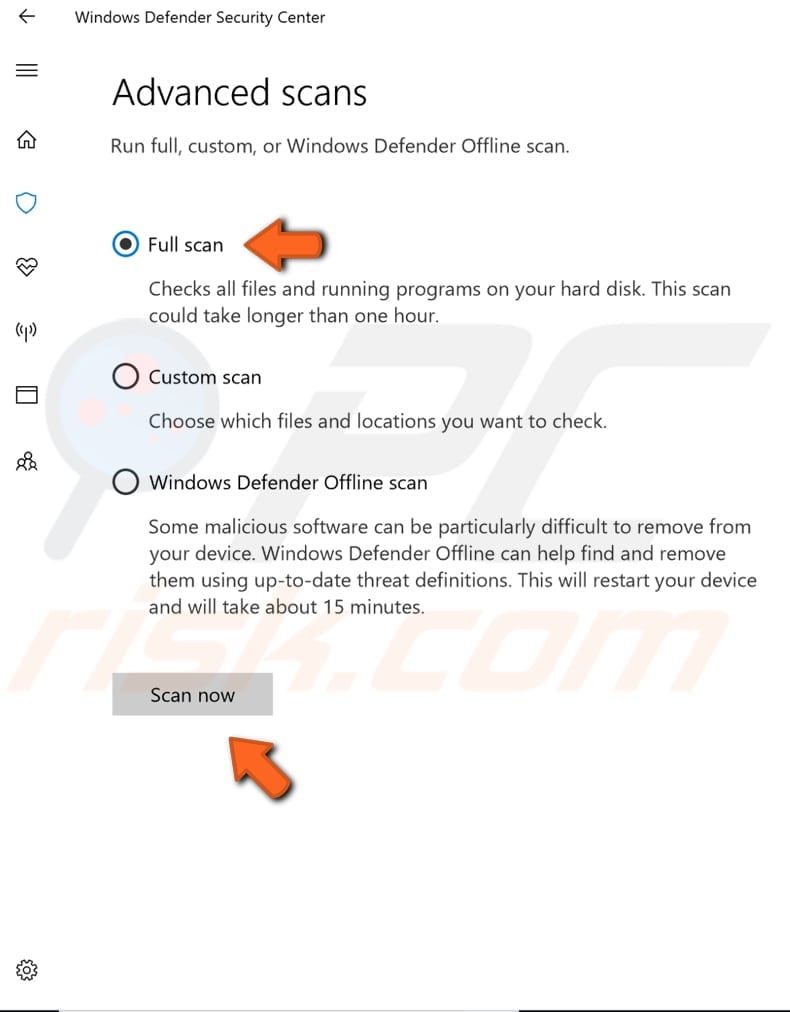 We also recommend that you try out the third-party anti-malware software called Malwarebytes. Malwarebytes is anti-malware software for Microsoft Windows, macOS, and Android that finds and removes malware. It is available in a free version, which scans for and removes malware when started manually, and a paid version, which additionally provides scheduled scans, real-time protection, and a flash-memory scanner. You can download Malwarebytes by clicking this link.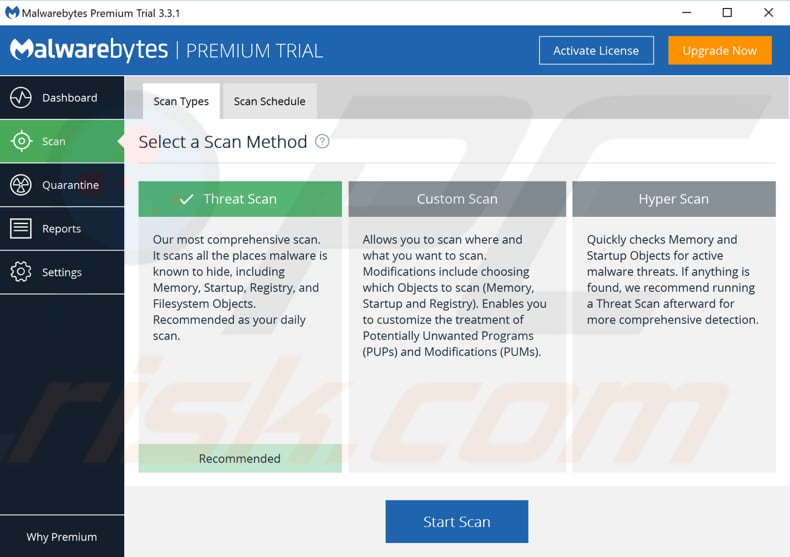 Uninstall Intel Common User Interface
If your computer is not infected, and you still wish to remove igfxtray.exe from the Windows operating system, uninstall the Intel Common User Interface (the name of this package might vary) by typing "run" in Search and clicking the "Run" result. This will open the Run dialog box. Type "appwiz.cpl" and press Enter on your keyboard - this will launch the "Programs and Features" window.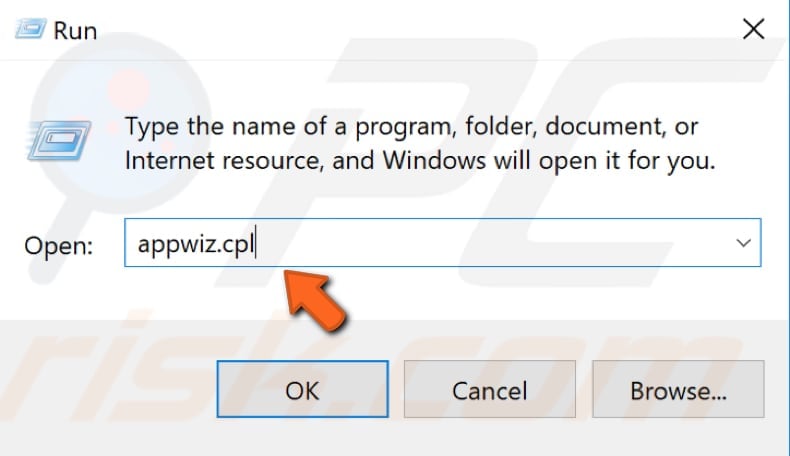 In the Programs and Features window, locate the Intel Common User Interface (or similar) and uninstall it by right-clicking on it and choosing "Uninstall" from the drop-down menu.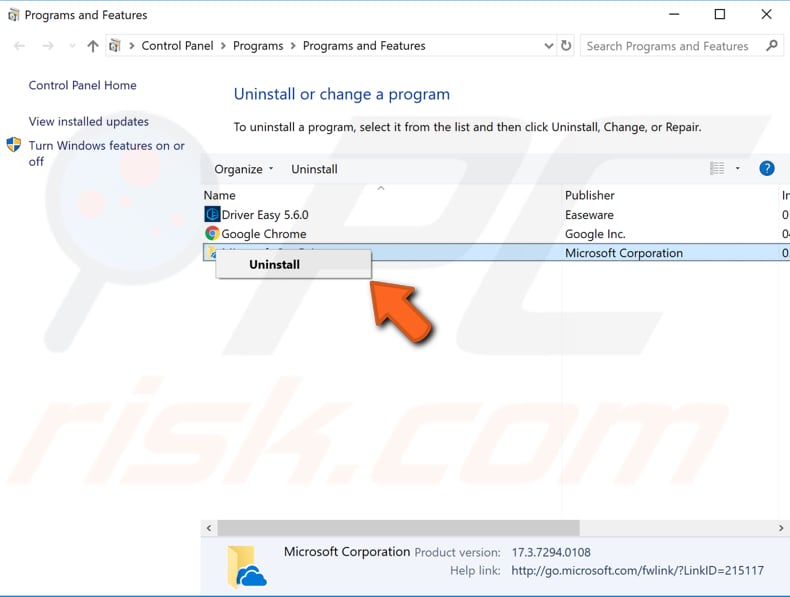 Run System File Checker
System File Checker (SFC) is a utility in Windows that allows users to scan for corruptions in Windows system files and restore them. This guide describes how to run the System File Checker tool (SFC.exe) to scan your system files and to repair missing or corrupted system files (including .DLL files). If a Windows Resource Protection (WRP) file is missing or corrupted, Windows might not behave as expected. For example, some Windows functions might not work, or Windows might crash. The "sfc scannow" option is one of several specific switches available with the sfc command, the Command Prompt command used to run System File Checker. To run it, first open Command Prompt first by typing "command prompt" in Search, right-click on "Command Prompt", and then select "Run as administrator" from the drop-down menu to run Command Prompt with administrator privileges. You must run an elevated Command Prompt to be able to perform a SFC scan.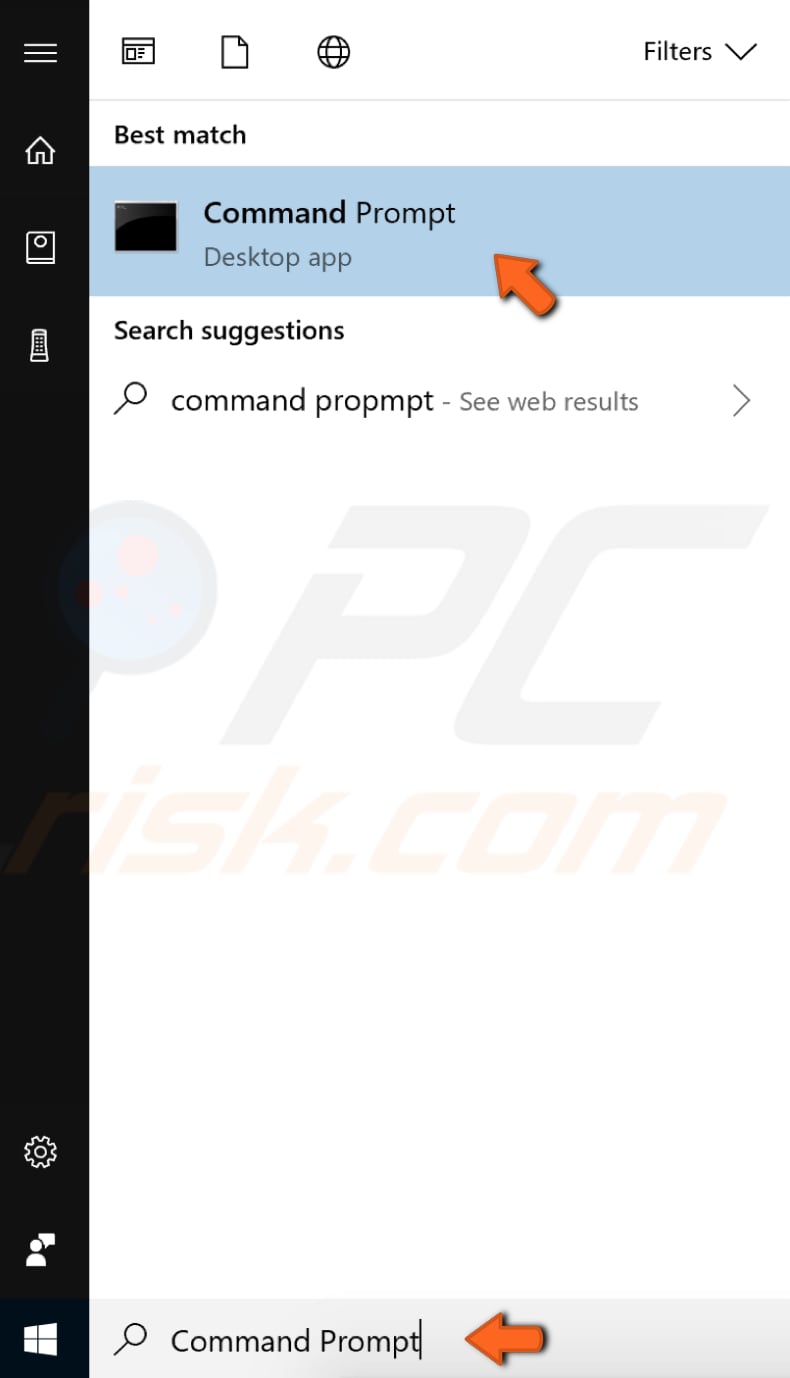 You will be asked if you want to allow this app to make changes to your device. Select "Yes".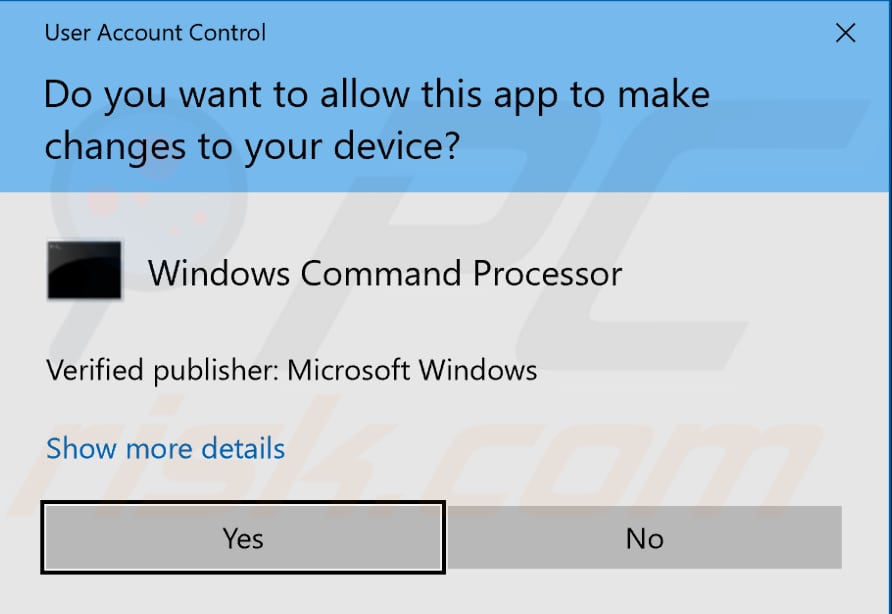 In the Command Prompt window, type "sfc /scannow" and press Enter on your keyboard to execute this command. System File Checker will start and should take some time to complete the scan (about 15 minutes). Wait for the scanning process to complete and restart your computer to see if you still have issues with igfxtray.exe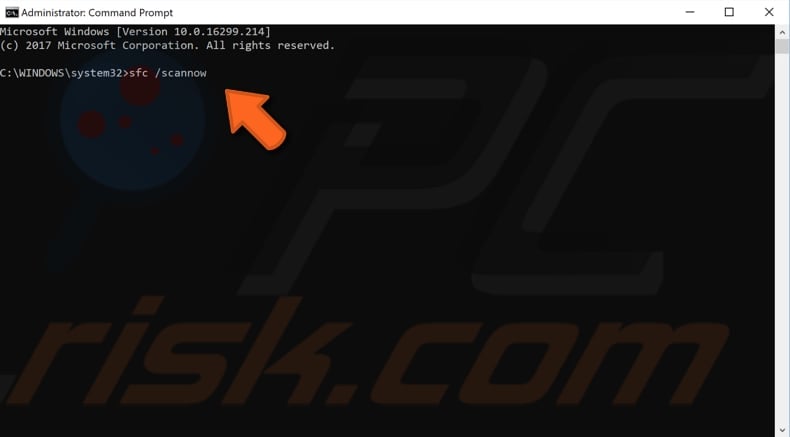 Clean Temporary Files And Folders Using Disk Cleanup
The simplest and quickest way to delete temporary files and folders from your Windows is to use Disk Cleanup. Disk Cleanup is used to reduce the number of unnecessary files on your drives, which can help your PC to run faster. It can delete temporary files and system files, empty the Recycle Bin, and remove a variety of other items that you might no longer need. These junk files might affect your computer's processing speed, causing apps to respond slowly and can even prevent them from launching. These files can cause issues with igfxtray.exe. To run Disk Cleanup, type "disk cleanup" in Search and click the "Disk Cleanup" result.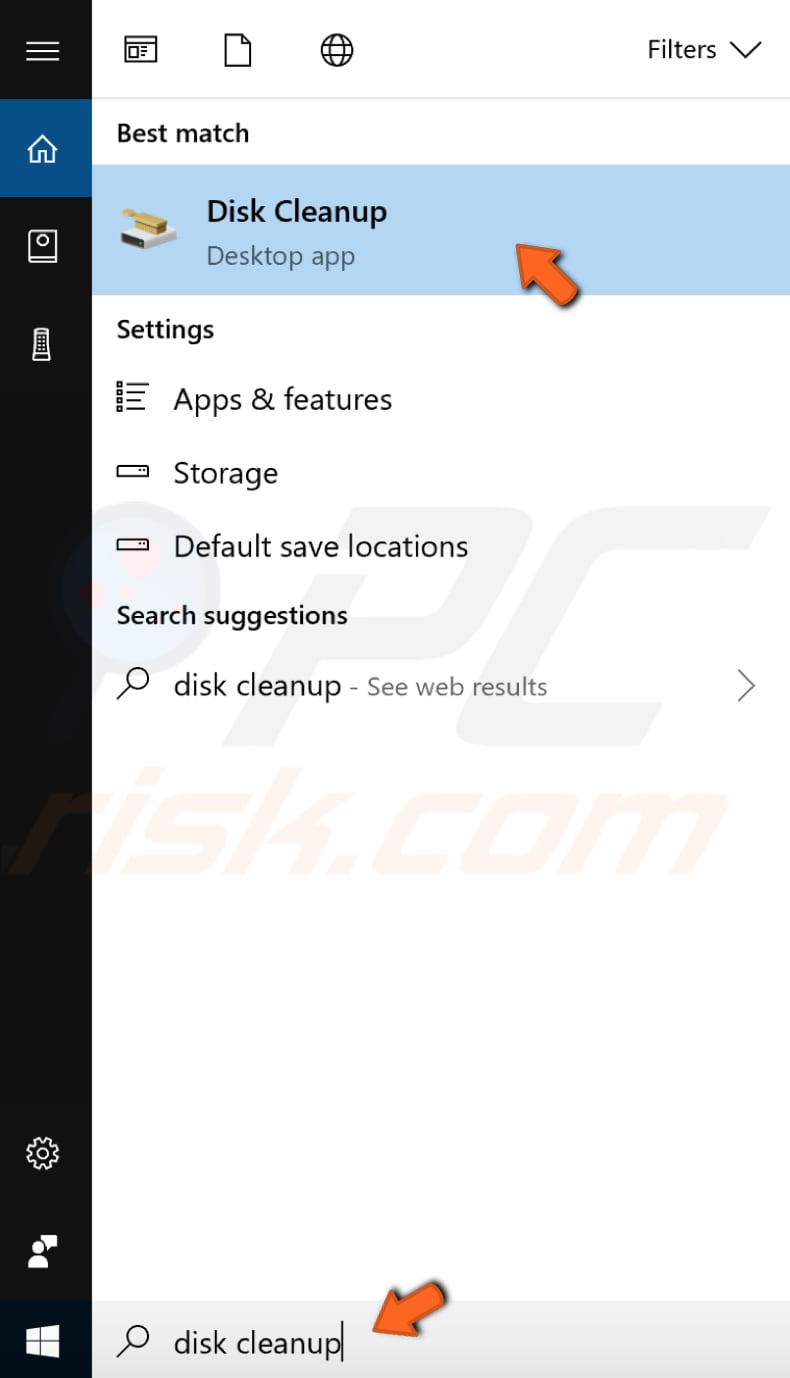 Choose the files you want to delete (this tool also displays the amount of space you can free up by deleting certain files and folders) and click "Clean up system files".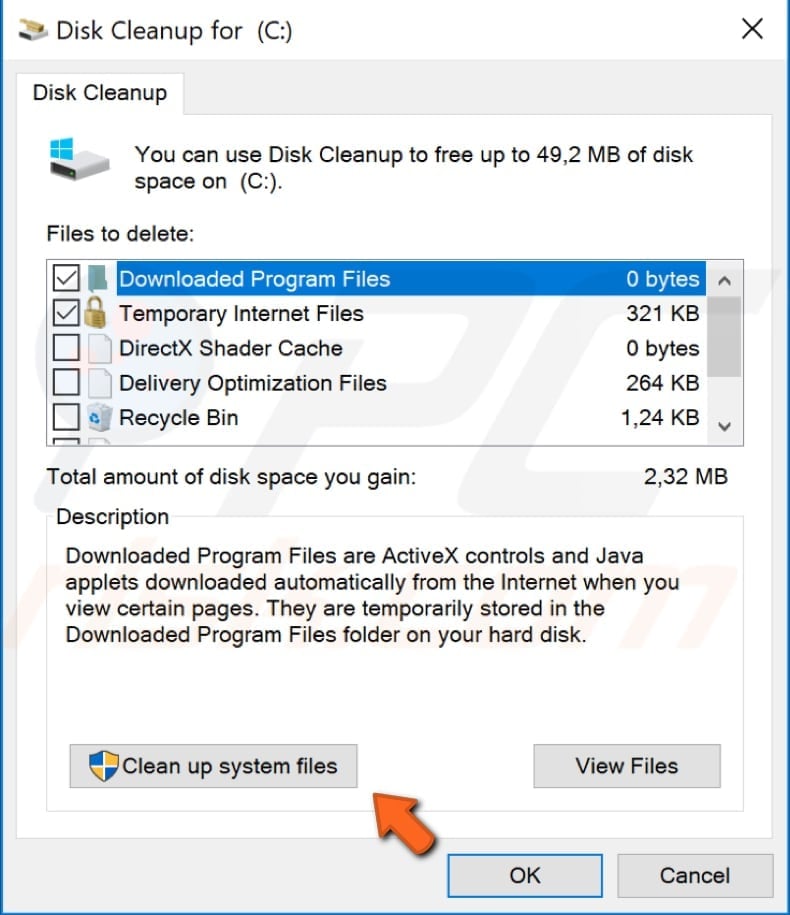 Repair Your Operating System Using DISM
Deployment Image Servicing and Management (DISM) can be used to repair and prepare Windows images, including the Windows Recovery Environment, Windows Setup, and Windows PE. To run a DISM scan, open Command Prompt as administrator again. Type "command prompt" in Search and then right-click on the "Command Prompt", select "Run as administrator" from the drop-down menu to run Command Prompt with administrator privileges. Type this command: "DISM /Online /Cleanup-Image /RestoreHealth". Press Enter on your keyboard to execute it. See if this solves the issues with igfxtray.exe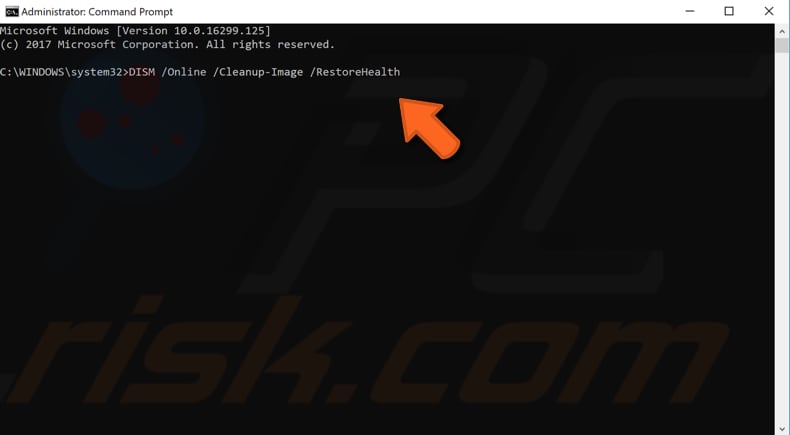 Restore Your System Using Restore Points
The System Restore tool creates restore points. A restore point is a collection of important system files stored by System Restore on a given date and time. System Restore reverts everything to a saved restore point, but first, you must have one recorded. If a restore point does not exist on your computer, System Restore has nothing to revert to. To use this tool, you must have created restore points. With a created restore point, this feature will bring your system back to the previous working state, without affecting your files and data.
This solution is a last resort, but if you have any system restore points that were created before you started experiencing issues with igfxtray.exe, you might be able to fix the problem by performing a System Restore. To restore your system, launch Run. To start it, press the Windows Key + R and type "rstrui.exe". In the Run dialog box, press Enter or click "OK".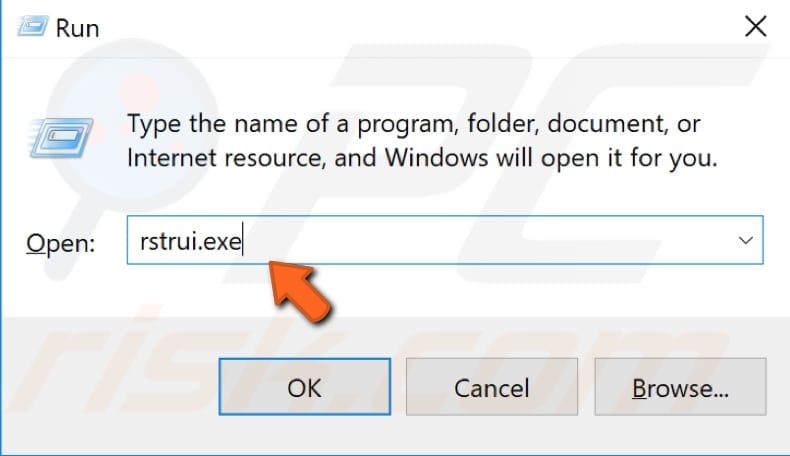 In the System Restore window, click "Next".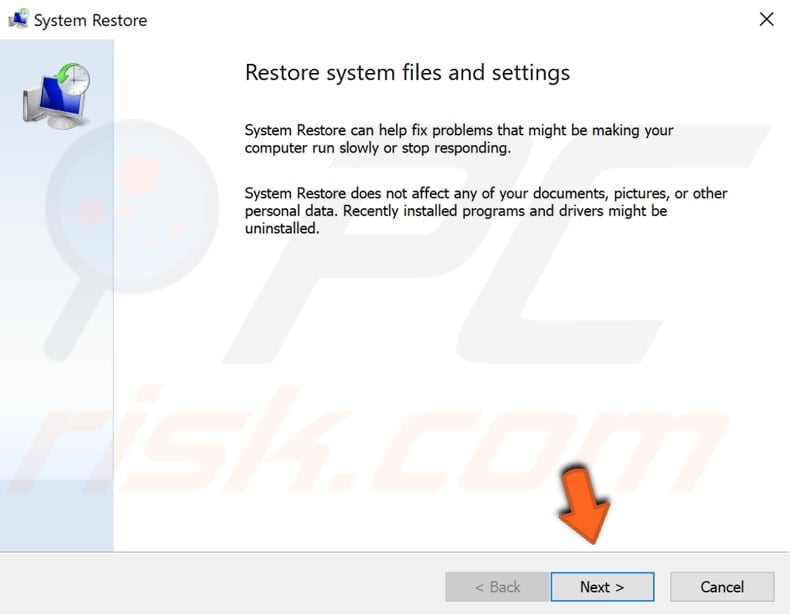 If there are restore points created, you will see a list of them. Mark the "Show more restore points" checkbox. This should display more restore points. Select the restore point that suits you best (depending on the time created etc.) and click "Next". Do not select a Restore Point at a time when the issues with the igfxtray.exe process were already present - you certainly do not want to revert to that state.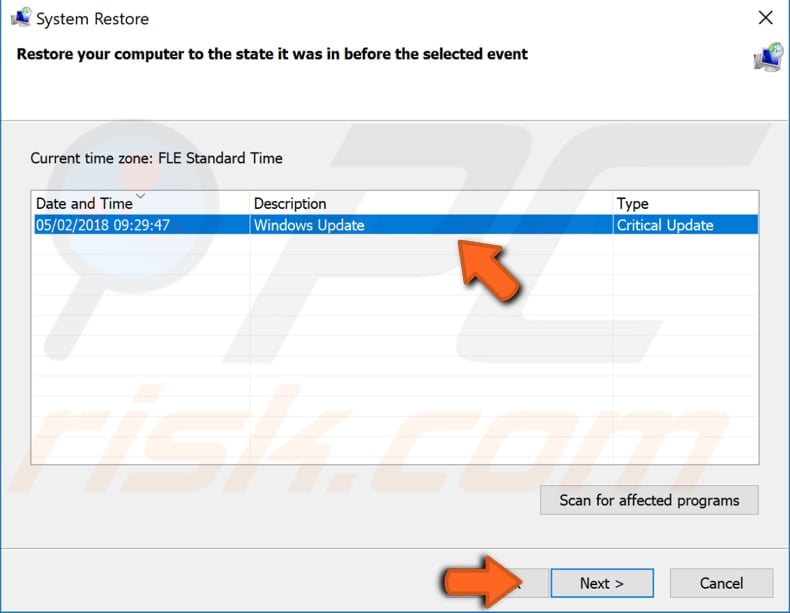 Confirm the restore point. Your computer will be restored to the state prior to the event detailed in the "Description" field. If you are happy with your choice, click "Finish" and the system restore process will begin.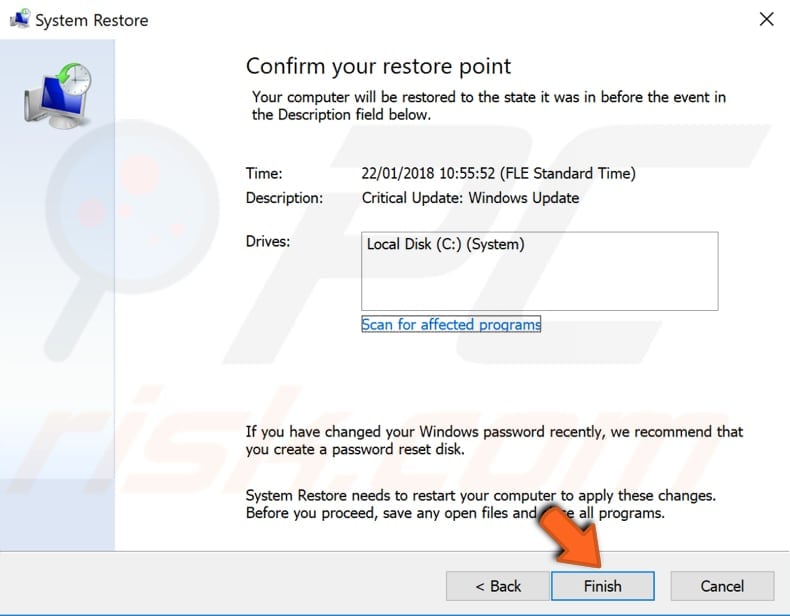 We hope that this article helps you to understand the igfxtray.exe process/file (where it comes from and if it might harm your computer) and solve any associated problems. If you have any other suggestions about how to solve issues related to taskeng.exe, please leave a comment in our comment section at the bottom.