How To Fix HDMI Output Problems?
How To Easily Fix HDMI Output Problems On Windows 10?
HDMI (High-Definition Multimedia Interface) is an audio/video interface for transmitting uncompressed video data and compressed (or uncompressed) digital audio data from an HDMI-compliant source device such as a display controller, to a compatible computer monitor, digital television, video projector or digital audio device. HDMI is a digital replacement for analogue video standards.
HDMI was invented and began development in 2002. Several versions of HDMI have been developed and exploited since initial release of the technology, but all use the same cable and connector. Other than improved audio and video capacity, performance, resolution and color spaces, newer versions have optional advanced features such as 3D and Ethernet data connections. The HDMI standard was developed by multiple companies including Hitachi, Philips, Sony, and Toshiba.
HDMI is a very popular high quality connection method and many people use it as a video/audio output. Despite its popularity, many users have problems - HDMI output is a common issue, whether using Windows 10 or earlier versions of the Microsoft Windows operating system. The most common issue with HDMI is that audio or video is missing, a problem usually caused by incompatible operating system drivers. Fortunately, this problem is easily resolved. The article below describes some possible solutions.

Table of Contents:
Check Your Hardware
First, check the hardware - ensure that the HDMI cable is connected/inserted properly. Try unplugging the cable and then plugging it back in. Unplug devices connected via the HDMI cable (or disconnect cables at both ends), and then reconnect them. If this does not fix the problem, move on to the other methods below.
Update Your Drivers
Since this problem is often caused by incompatible/incorrect/faulty/outdated drivers, we suggest that you update your audio and video drivers immediately. A graphics (video) driver is software that allows your operating system and programs to use your computer graphics hardware. Updated graphics drivers are important and often deliver better performance. Driver updates typically provide bug fixes and compatibility. Most drivers that come with your computer or Windows (through Windows Update) are adequate, and there is no need to install or update other drivers. There is, however, an exception for graphic drivers.
The audio driver is the part of a computer system that takes the signals originating from the program and converts them into a format that can be used by speakers (or other audio devices). This allows the sound card to facilitate audio output from the computer and communicate with the speaker.
Install the latest drivers (update them). Go to the audio and video cards manufacturer's web page - download and install the latest drivers for the hardware. Alternatively, you can do this manually by using Device Manager in Windows, or automatically, by using Snappy Driver Installer software.
To update the audio and video drivers manually, go to Device Manager by typing "device manager" in Search and clicking the Device Manager result.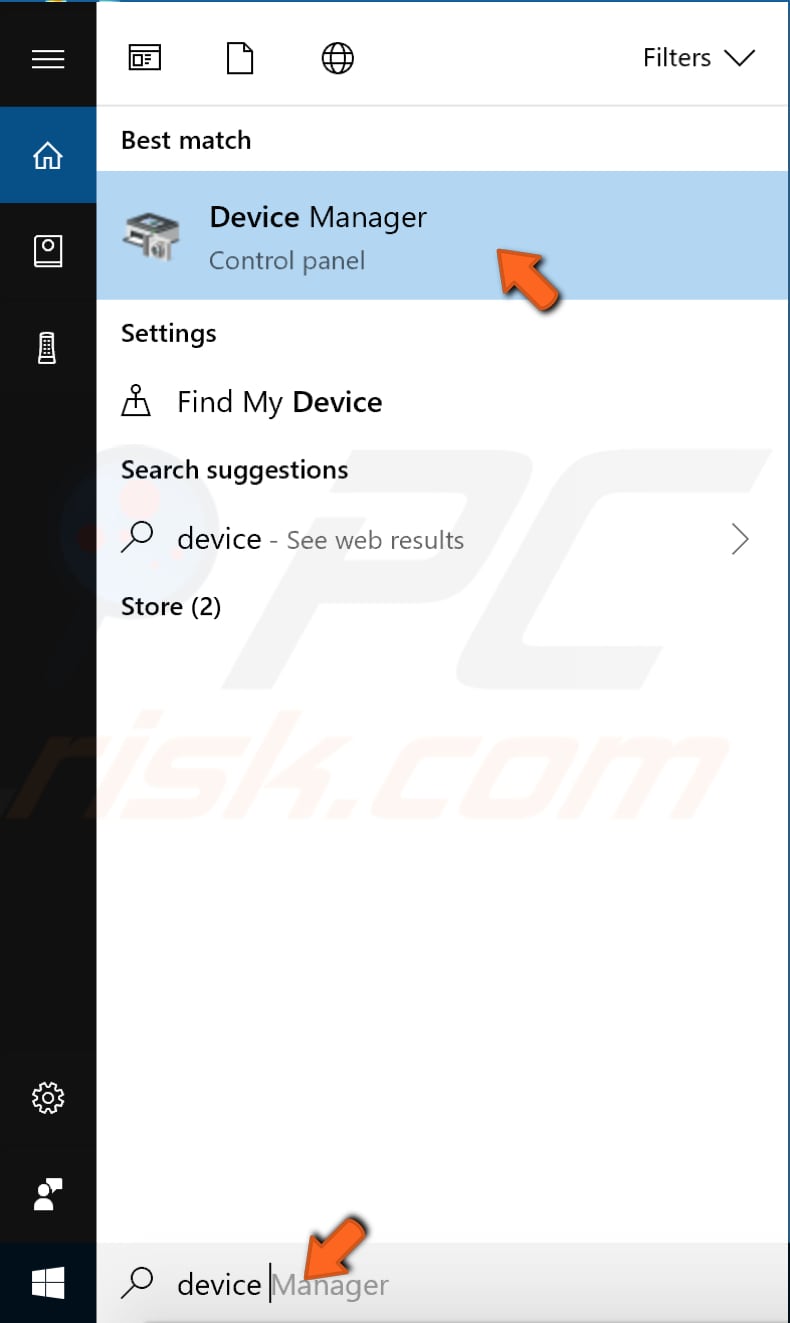 In the Device Manager window, double-click "Display adapters" (or click the arrow) to expand that section. This will show the model and manufacturer of your graphics card. Right-click on it and select "Update driver" from the contextual menu. You can also choose "Uninstall device" - ensure you mark the "Delete the driver software for this device" checkbox before uninstalling the device - Windows will reinstall the drivers the next time you Start Windows.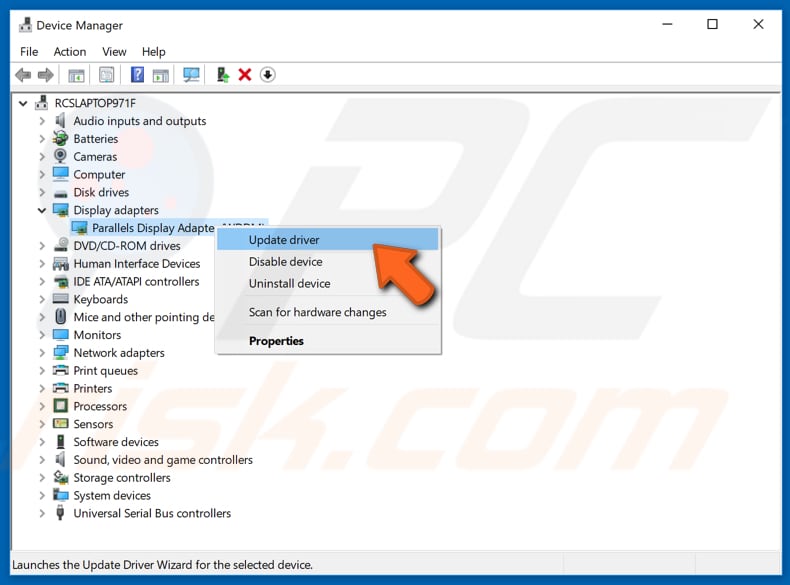 If you chose "Update driver", you will be asked how you wish to search for drivers: automatically for updated driver software, or to browse the system for driver software. Select your preferred option and follow the instructions.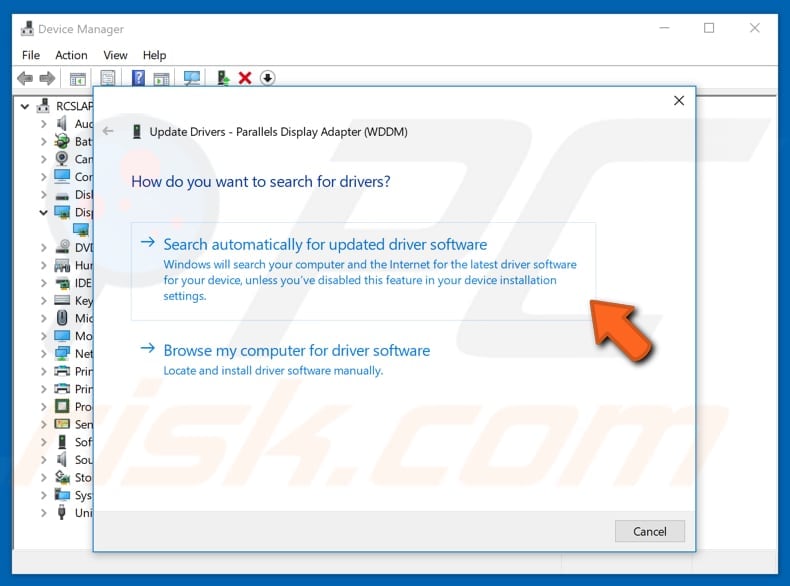 Another way to update or install new drivers for your audio/video hardware is to use third-party software such as Snappy Driver Installer. You will need a computer with a working internet connection in order to download it.
Snappy Driver Installer (SDI) is a powerful free driver updater tool for Windows that can store its entire collection of drivers offline. Having offline drivers gives Snappy Driver Installer the ability to have access to fast driver updates, even if there is no active internet connection. Snappy Driver works with both 32-bit and 64-bit versions of Windows 10, Windows 8, Windows 7, Windows Vista, and Windows XP. Drivers are downloaded through Snappy Driver Installer in what are called driverpacks, which are just collections (packs) of drivers for various hardware like sound devices, video cards, network adapters etc. It can also show duplicate drivers and invalid drivers and it separates the updates that require you to restart your computer so it would be easier to distinguish them from the rest. You can download Snappy Driver Installer from here.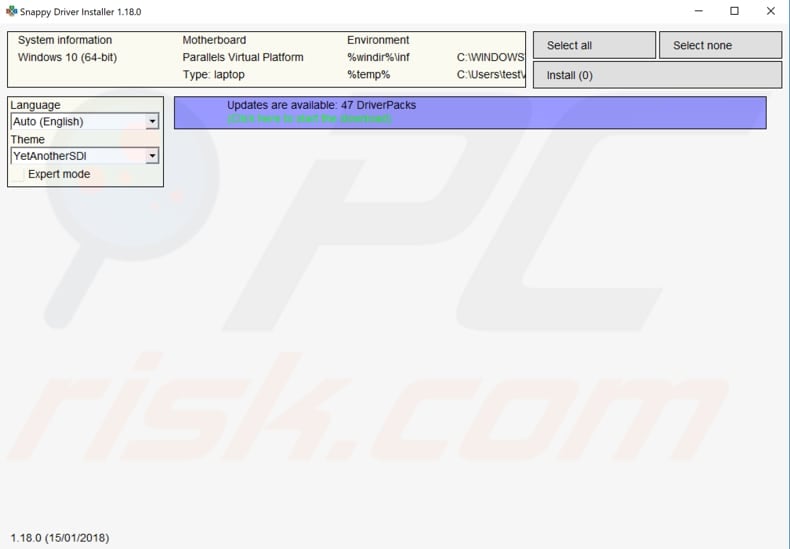 Set Your HDMI Device As Default
Ensure that the HDMI device is set as the default device. To do this, right-click on the speaker icon in the taskbar and select "Playback devices" from the contextual menu.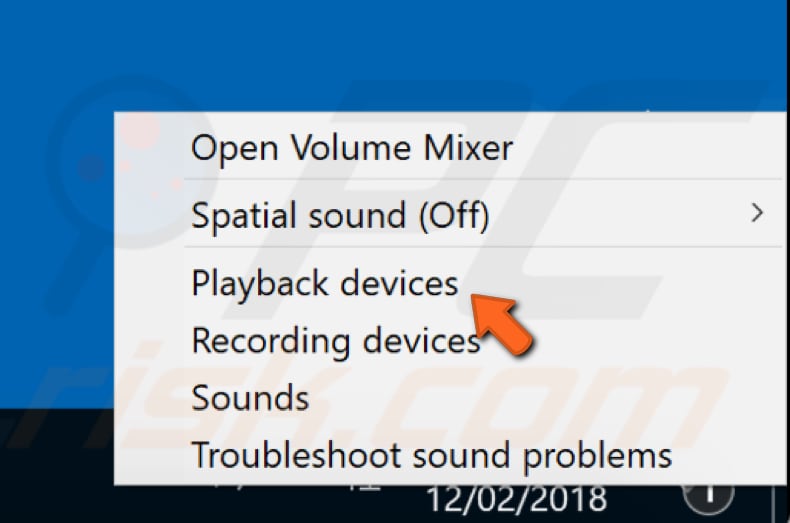 In the Sound window, select the digital output device or HDMI device, and then select "Set Default". The HDMI sound device will now be set as a default output source. Ensure that the "Show disconnected devices" option is enabled and you are seeing all devices connected to your computer. You can check if this option is enabled by right-clicking on the displayed device (the one you set as a default device) or by right-clicking on the empty background of the Sound window.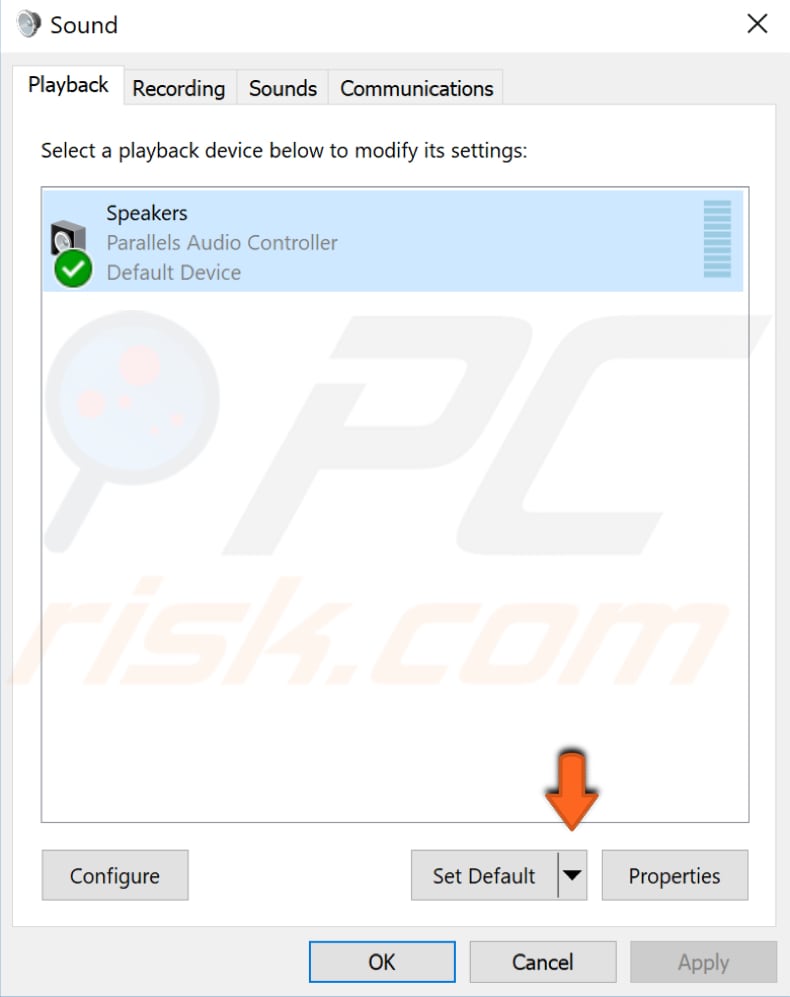 Run Windows Troubleshooter
Windows includes a number of troubleshooters designed to quickly diagnose and automatically resolve various computer problems. Troubleshooters cannot fix all problem, but are a good place to start if you encounter a problem with the computer or operating system. To start troubleshooting, go to Settings, type "troubleshoot", and then select "Troubleshoot" from the list.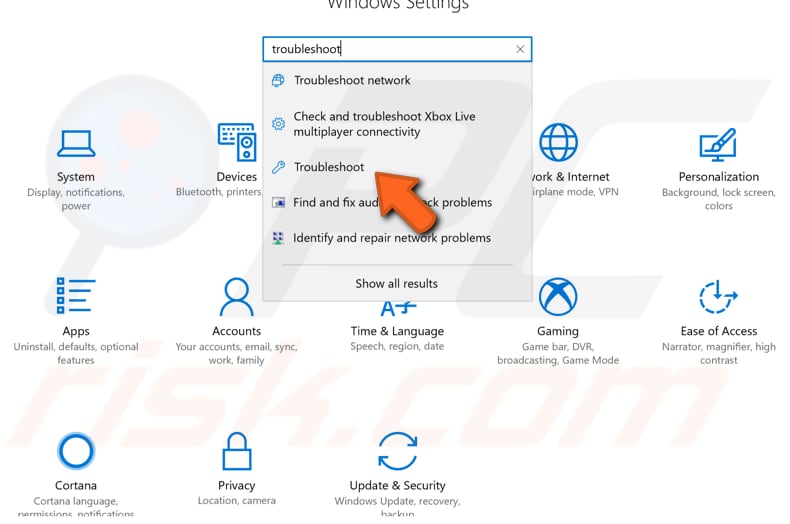 Find "Program Compatibility Troubleshooter" under "Find and fix other problems", select it, click "Run the troubleshooter", and follow the instructions.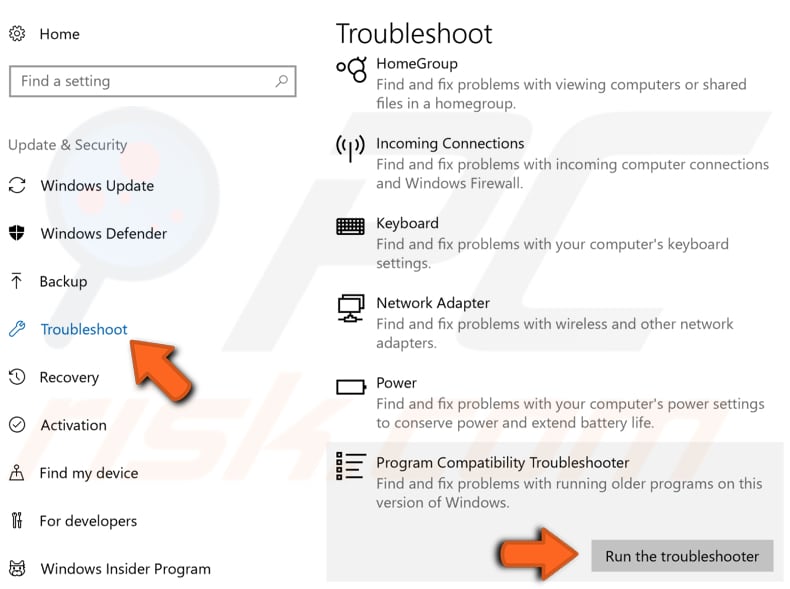 If you have the driver installation file on your system (you might have downloaded it from the audio/video hardware manufacturer webpage), you can troubleshoot its compatibility by right-clicking on the installation file and selecting "Troubleshoot compatibility" from the contextual menu.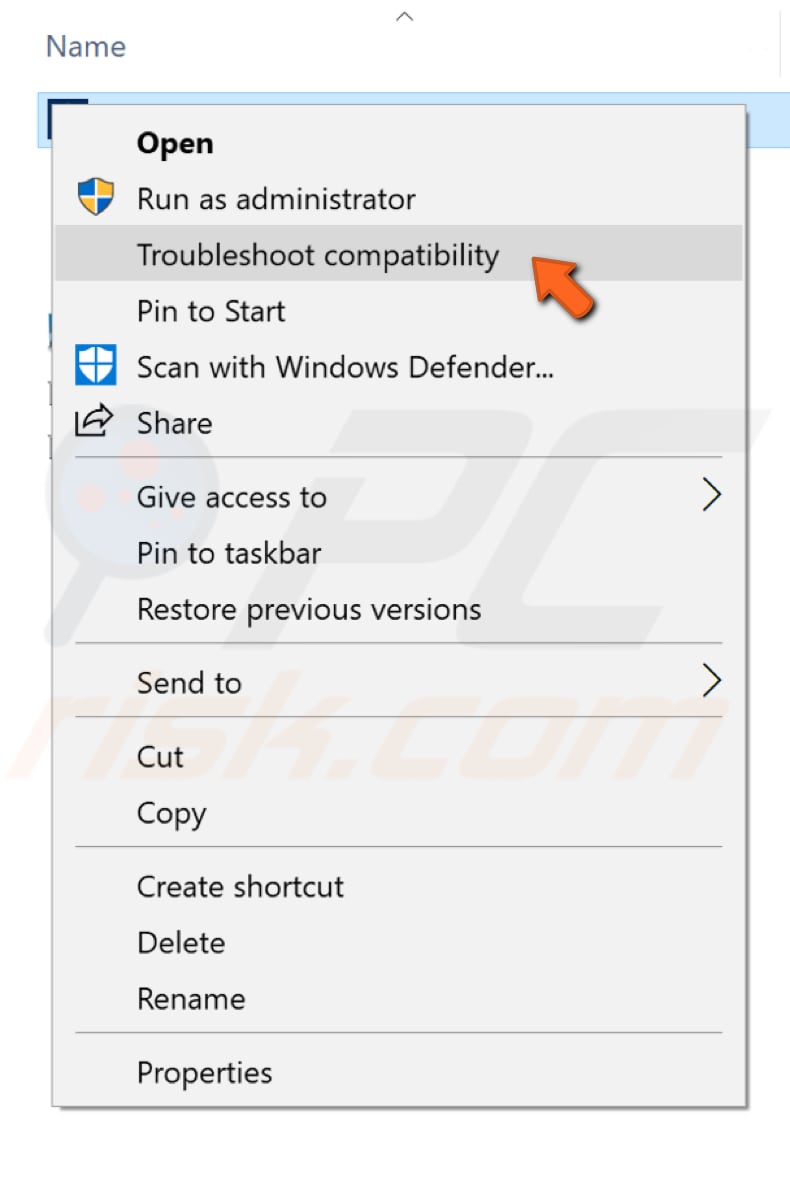 [Back to Table of Contents]
Perform A Full System Scan
Malware can cause issues on your computer, including HDMI connection issues. Perform a full system scan and see if it detects any malware on your system. You can use Windows Defender (built-in antivirus program), which protects your computer against viruses, spyware, and other malicious software. Alternatively, use other third-party antivirus software. To run a full system scan using Windows Defender, type "defender" in Search and click on the "Windows Defender settings" result.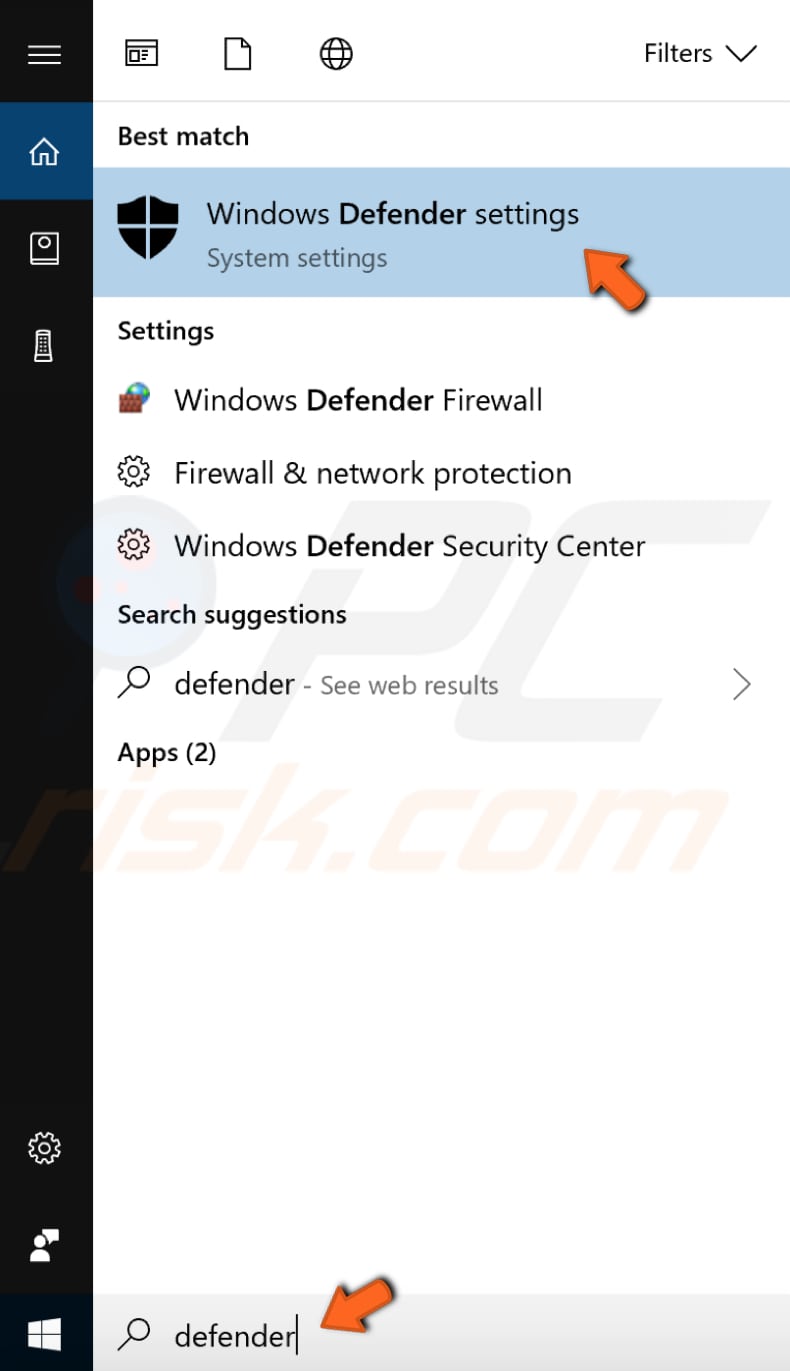 Click "Open Windows Defender Security Center" on the right pane.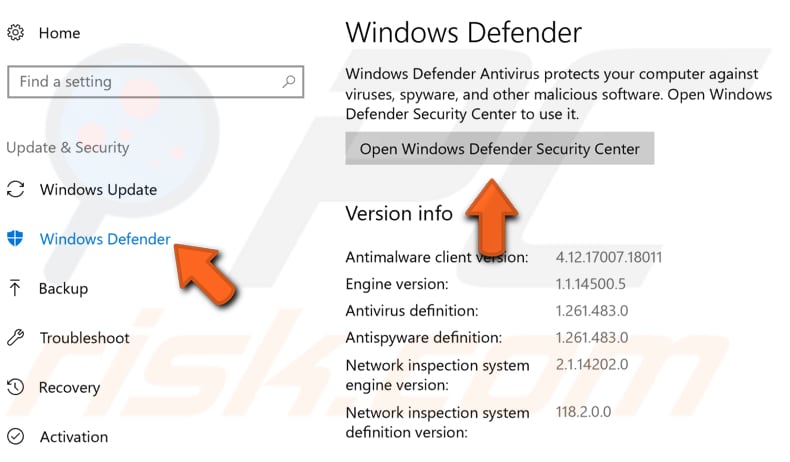 Then, click "Virus & threat protection".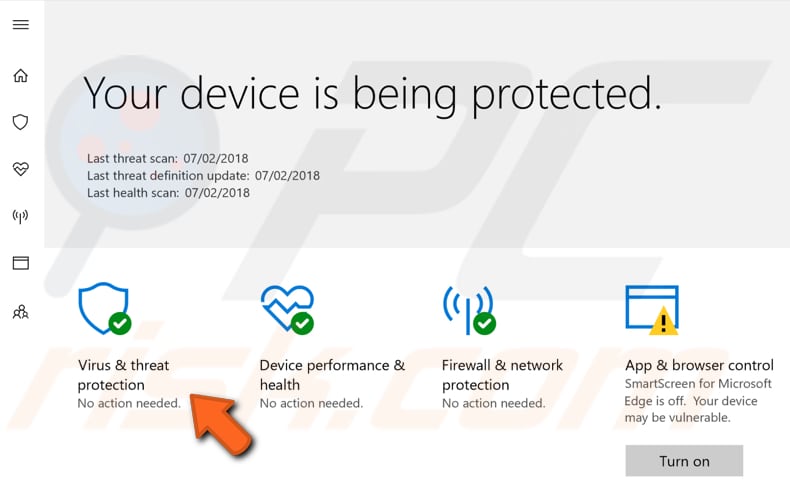 In the Virus & threat protection window, click "Advanced scan".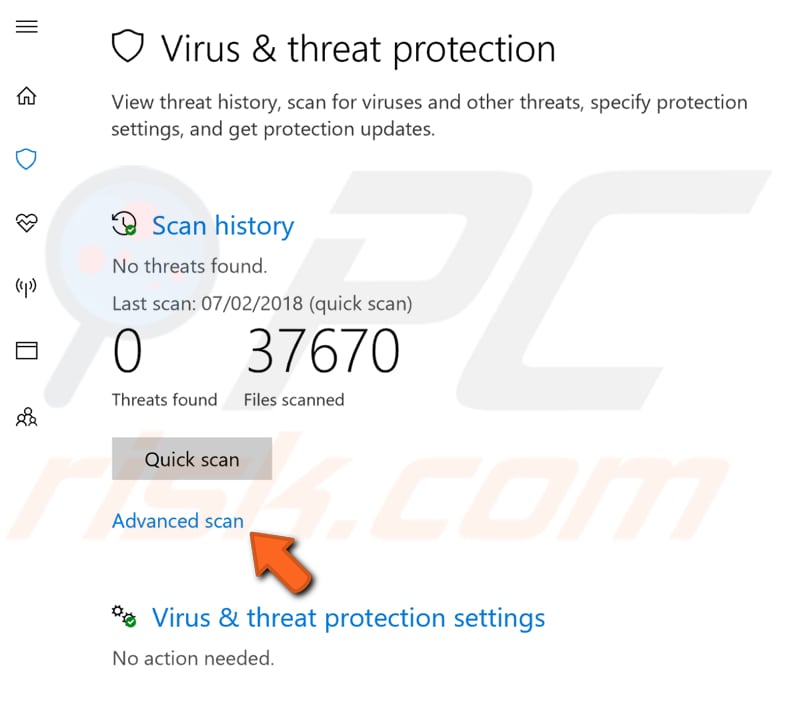 Select "Full scan" and click "Scan now". This will start scanning your system for malware. See if this helps to fix the HDMI connection problem.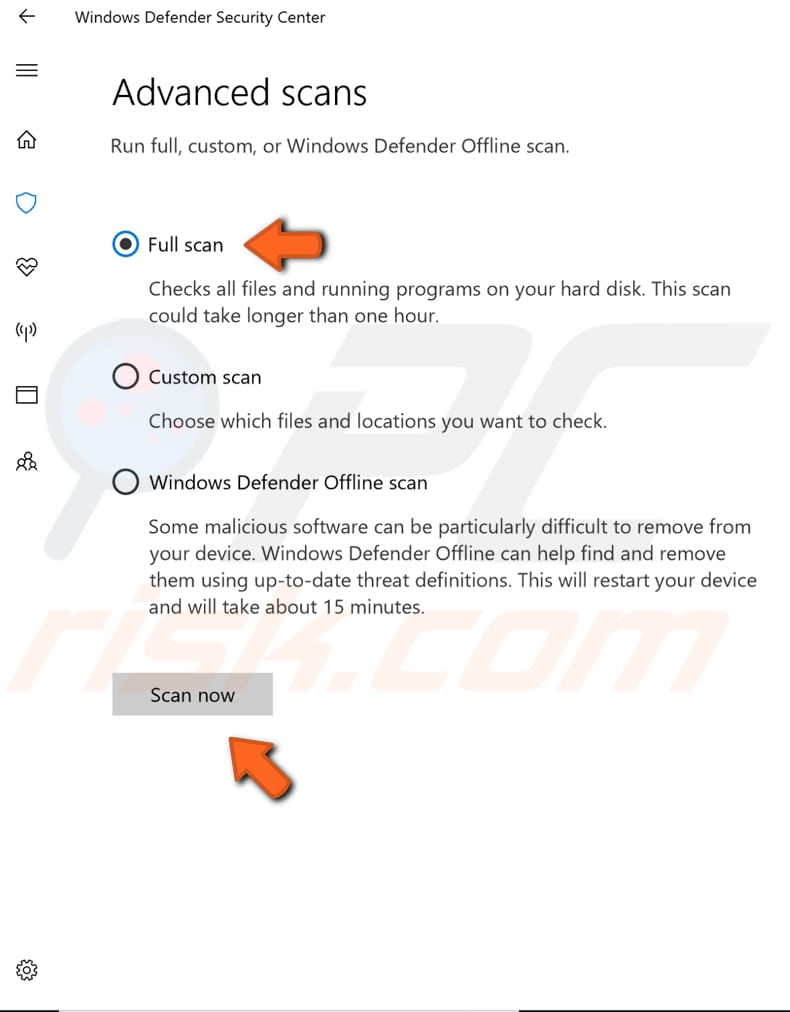 Check For Windows Updates/Update Windows
Update the current version of Windows. Checking for updates for the entire Windows operating system might help to resolve the issue. To check for Windows Updates, go to Settings and select "Update & Security".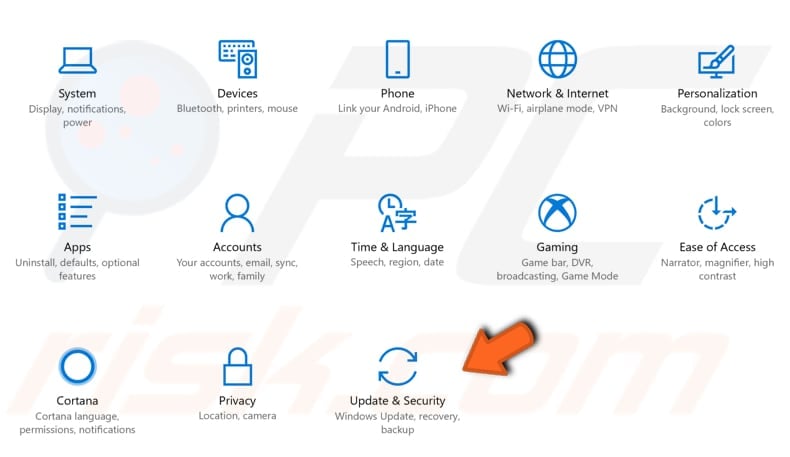 You should be automatically directed to the Windows Update section. Click "Check for updates". Windows will start checking for updates. If there are updates available, install them and check for updates again (to be sure that you have the absolute latest updates installed). After the updates are installed (if there were any to install) see if you still have issues with the HDMI connection.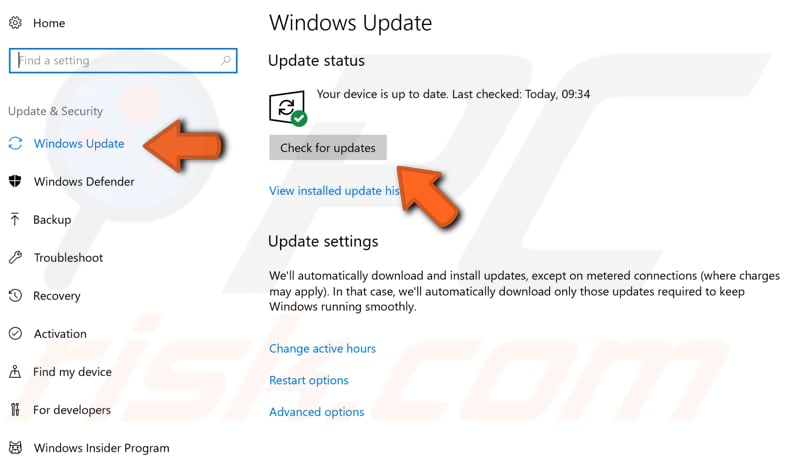 Run The SFC Scan
System File Checker is a Windows utility that allows users to scan for corruptions in system files and restore them. This guide describes how to run the System File Checker tool (SFC.exe) to scan system files and repair any missing or corrupted ones. If a Windows Resource Protection (WRP) file is missing or corrupted, Windows may not behave as expected. For example, some Windows functions might fail or Windows will crash. The "sfc scannow" option is one of several specific switches available for the sfc command, the Command Prompt command used to run System File Checker. To run Command Prompt, type "command prompt" in Search, right-click on "Command Prompt", and select "Run as administrator" from the drop-down menu to run it with administrator privileges. You must run an elevated Command Prompt to perform a SFC scan.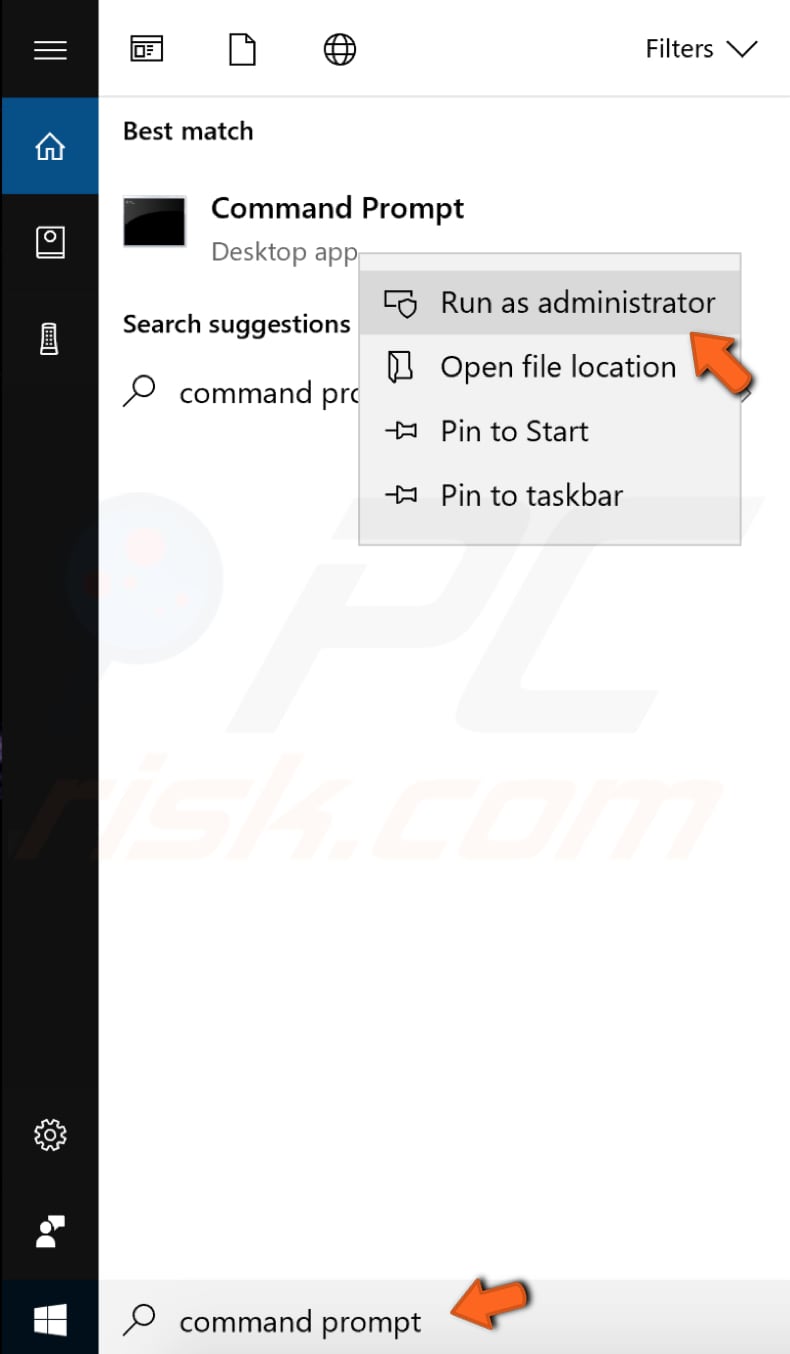 In the Command Prompt window, type "sfc /scannow" and press Enter on your keyboard to execute this command. System File Checker will start and will take some time to complete the scan (about 15 minutes). When the scanning process completes, restart the computer to see if you still have issues with the HDMI output.

Clean Temporary Files And Folders Using Disk Cleanup
The simplest and quickest way to delete temporary files and folders from your Windows is to use Disk Cleanup. Disk Cleanup is used to reduce the number of unnecessary files on your drives, which can help your PC to run faster. It can delete temporary files and system files, empty the Recycle Bin, and remove a variety of other items that you might no longer need. These junk files might affect your computer's processing speed, causing apps to respond slowly and can even prevent them from launching. These files can cause issues with audio and video devices using HDMI. To run Disk Cleanup, type "disk cleanup" in Search and click the "Disk Cleanup" result.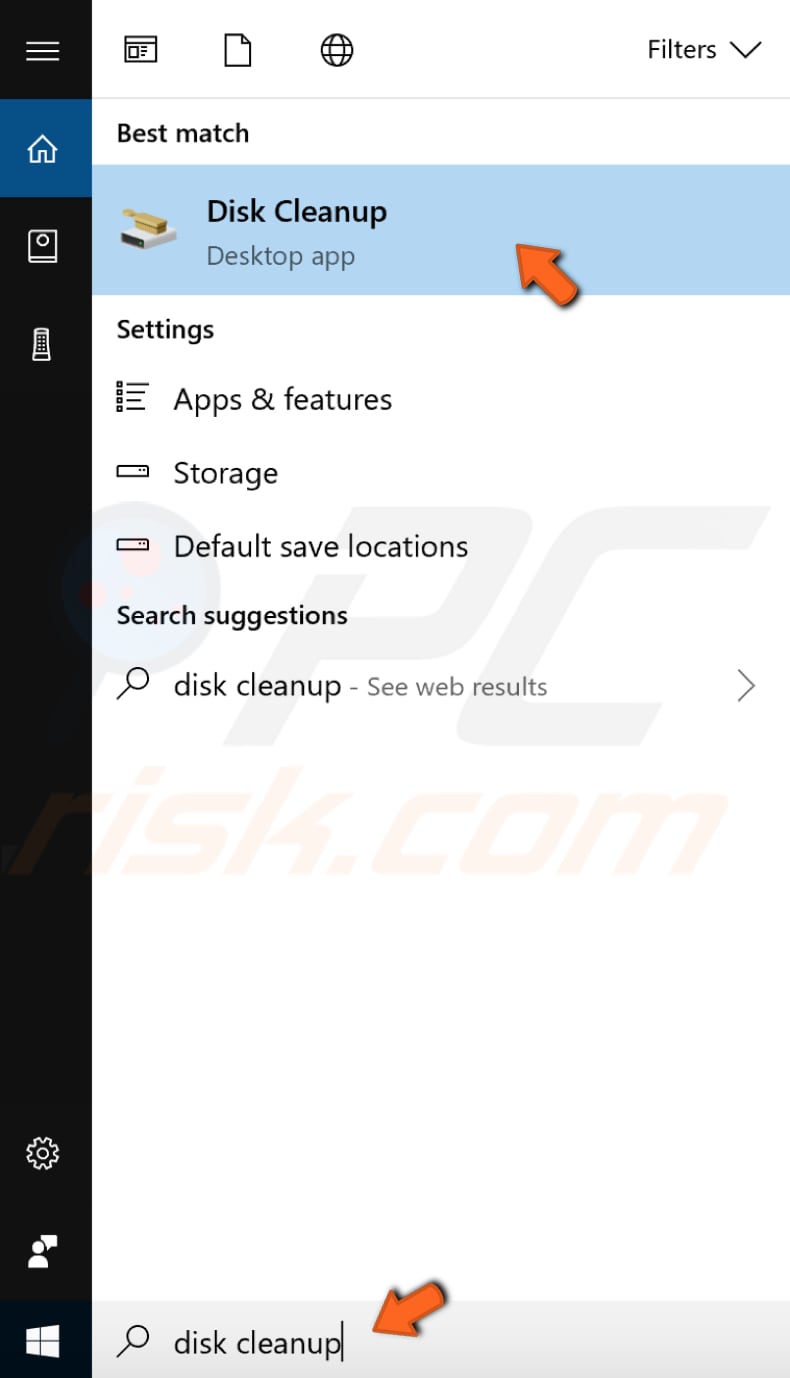 Choose the files you want to delete (this tool also displays the amount of space you can free up by deleting certain files and folders) and click "Clean up system files".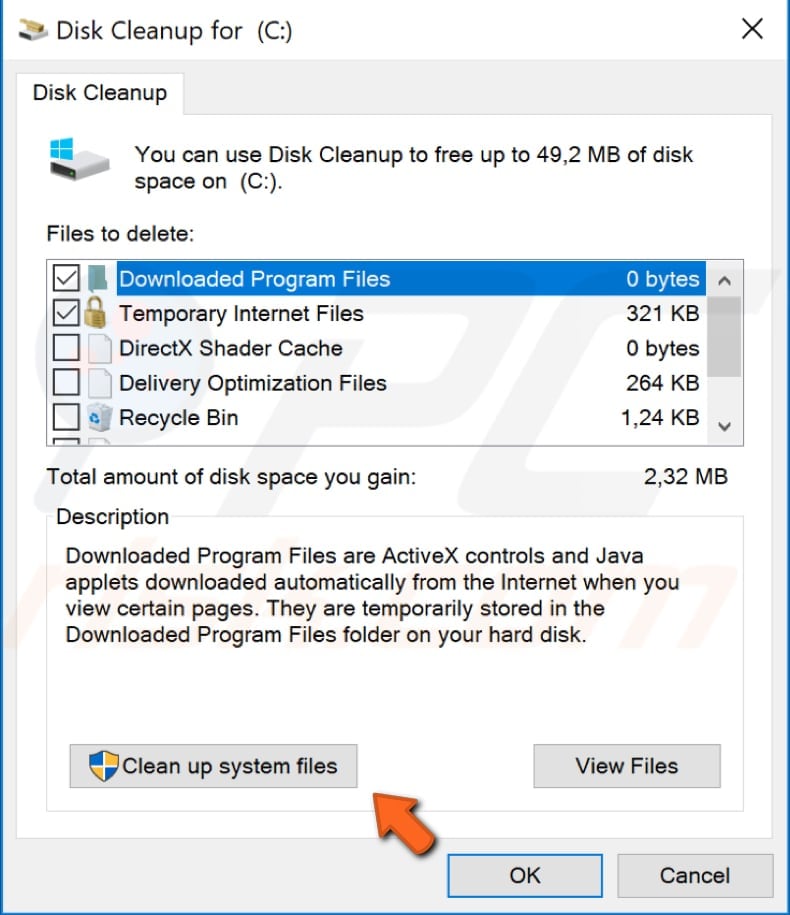 Restore Your System Using Restore Point
System Restore tool creates restore points. A restore point is a collection of important system files stored by System Restore on a given date and time. System Restore reverts everything to a saved restore point, but first, you must have one recorded. If a restore point does not exist on your computer, System Restore has nothing to revert to. To use this tool, you must have created restore points. With a created restore point, this feature will bring your system back to the previous working state, without affecting your files and data.
This solution is perhaps a last resort, but if you have any system restore points that were created before you started experiencing this issue, you may be able to fix it by performing a System Restore. To restore your system you need to launch Run - press Windows Key + R and type "rstrui.exe" in the Run dialog box. Press Enter or click "OK".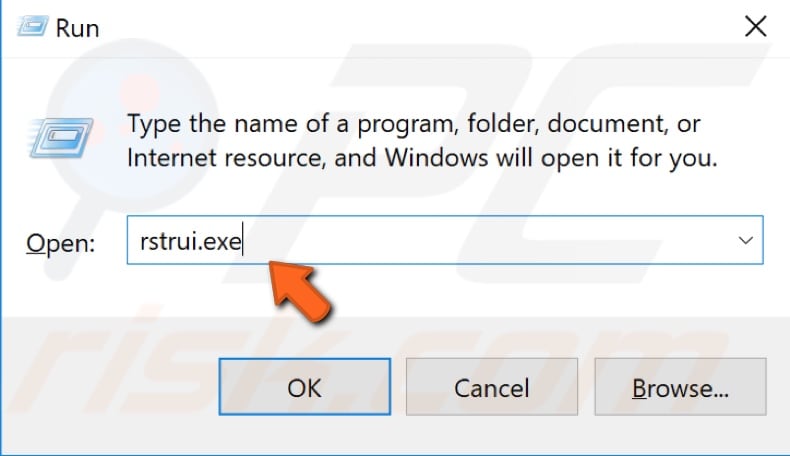 In opened System Restore window, click "Next".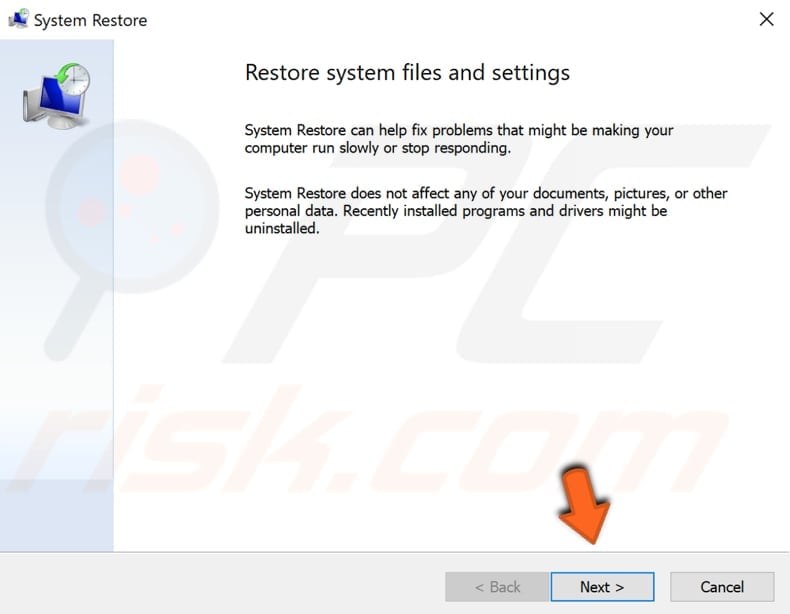 If there are restore points created, you will list of them. Mark the "Show more restore points" checkbox. This should display more restore points. Select your preferred restore point (depending on time created, etc.) and click "Next". Do not select a Restore Point during which your volume icon was absent - you do not want to revert to that state.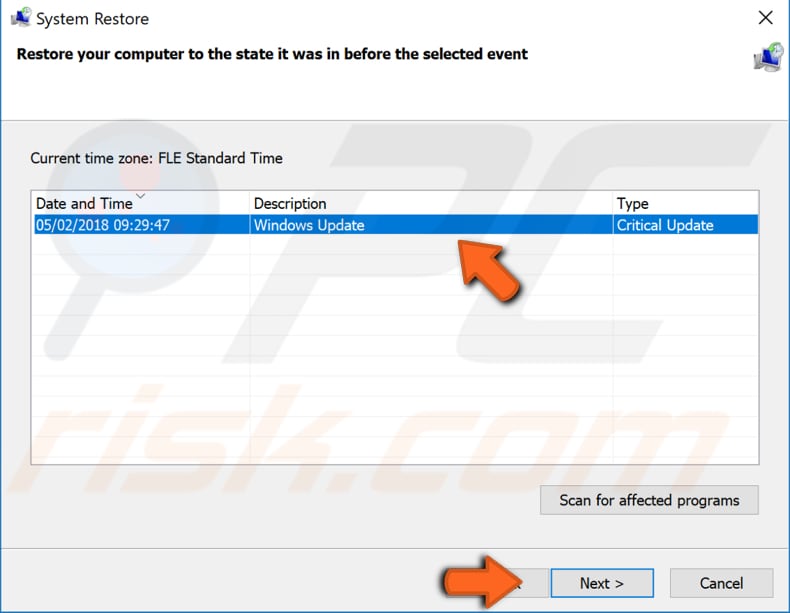 Now, you need to confirm your restore point. Your computer will be restored to the state prior to the event shown in the "Description" field. If you are happy with your choice, click "Finish" and the system restore process will begin.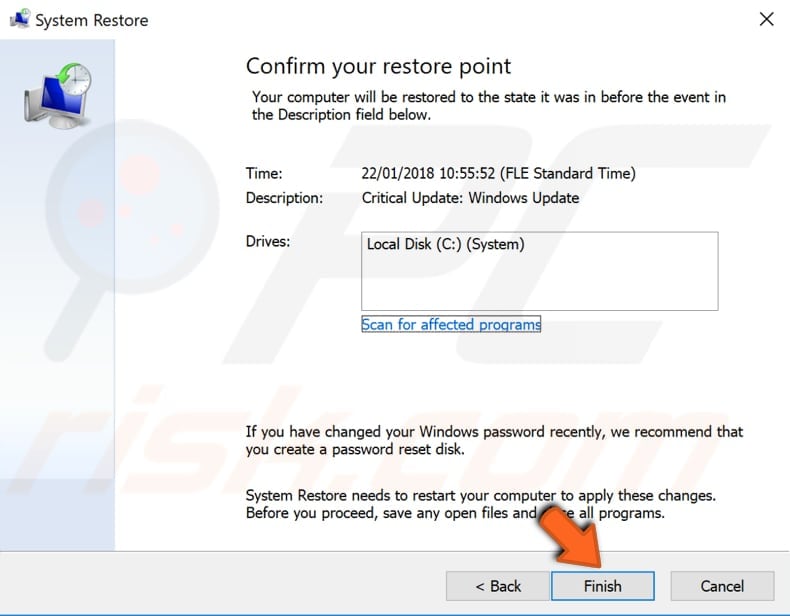 Get A New HDMI Cable
If these methods did not cure the problem, it is possible that it is due to hardware rather than software. If you have other HDMI cables, try replacing the existing cable and see if you get audio/video output using HDMI.
We hope that one of these solutions helps you to solve any problems with audio/video HDMI output.
Video Showing How To Fix HDMI Output Problems: