Volume Control Not Working Or Missing. How To Fix?
How To Fix Volume Control If It Is Missing Or Not Working On Windows 10?
First introduced with Microsoft Windows 95, Windows taskbar is an element of a GUI (Graphical User Interface), which has various purposes. It usually shows which programs are currently running. The specific design and layout of the taskbar differs between individual operating systems, but generally it is divided into four general parts and has the form of a long strip along one edge of the screen. The strip contains various icons that correspond to windows open within associated programs. Clicking these icons allows the user to easily switch between programs or windows, with the currently active program or window usually appearing differently from the rest. In more recent versions of operating systems, users can also "pin" programs or files so that they can be accessed quickly, often with a single click. One of the Windows taskbar features is the volume control which allows you to change the sound volume on your Windows operating system.
There are many advantages of having a taskbar on your operating system, however, there can be problems with this GUI element, and not just in Windows 10. One of the problems is that the volume control goes missing. It is not a new problem and it can be easily fixed. One of the easiest solutions for this problem is to simply restart your computer and the missing taskbar features goes back to their places. However, this solution might be a temporary one because after some time volume control can be gone again. In this guide we are going to show you several methods how you can bring back the missing volume control or to fix it if it is not working permanently. Read the article below to find the solution which works for you the best.

Table of Contents:
Run Windows Troubleshooter
Windows includes a number of troubleshooters designed to quickly diagnose and automatically resolve various computer problems. Troubleshooters cannot fix all problem, but they are a good place to start if you encounter a problem with your computer or operating system. To start troubleshooting, go to Settings and type "troubleshoot", select "Troubleshoot" from the list.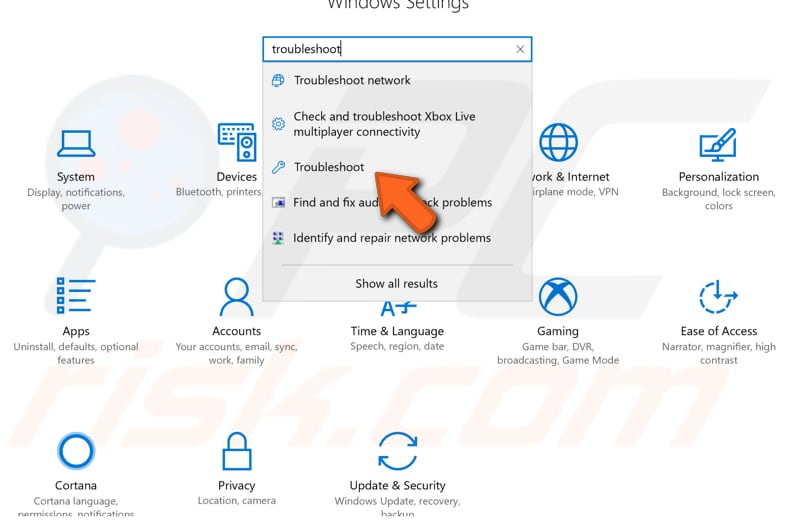 Find "Hardware and Devices" under "Find and fix other problems" and select it, click "Run the troubleshooter" and follow the instructions. Restart your computer when finished troubleshooting.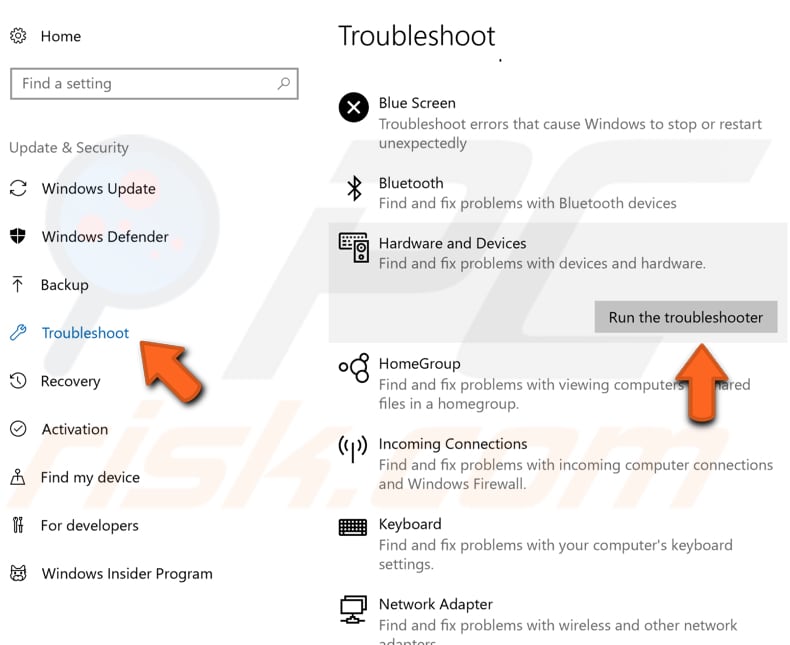 You can try running the "Playing Audio" troubleshooter under "Get up and running" which finds and fixes problems with playing sound as well. Select it and click "Run the troubleshooter".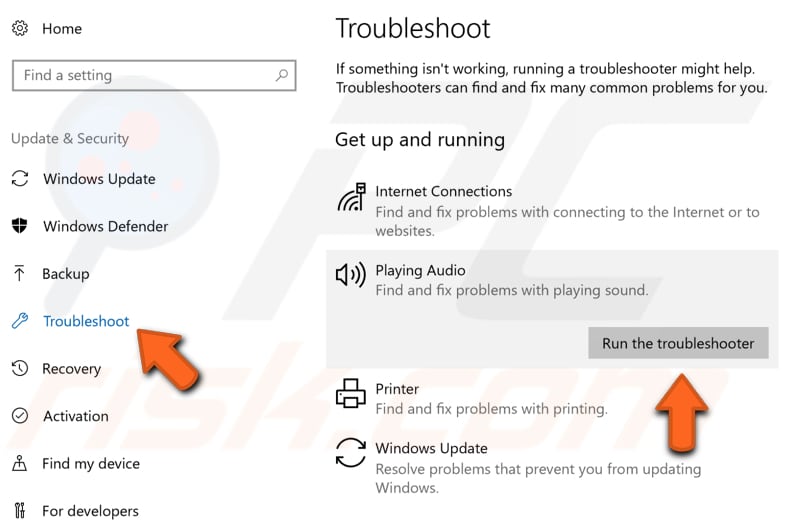 Restart Audio Service
To restart the audio service, you need to open Windows Services (also know as services.msc), which is used to modify how Windows services run on your system. These services are responsible for running available programs and managing many system settings and resources. You can modify a service's settings for security, troubleshooting, and performance-related reasons. Windows Audio service manages audio for Windows-based programs. To open Windows Services, go to Search and type "run". Click the "Run" result.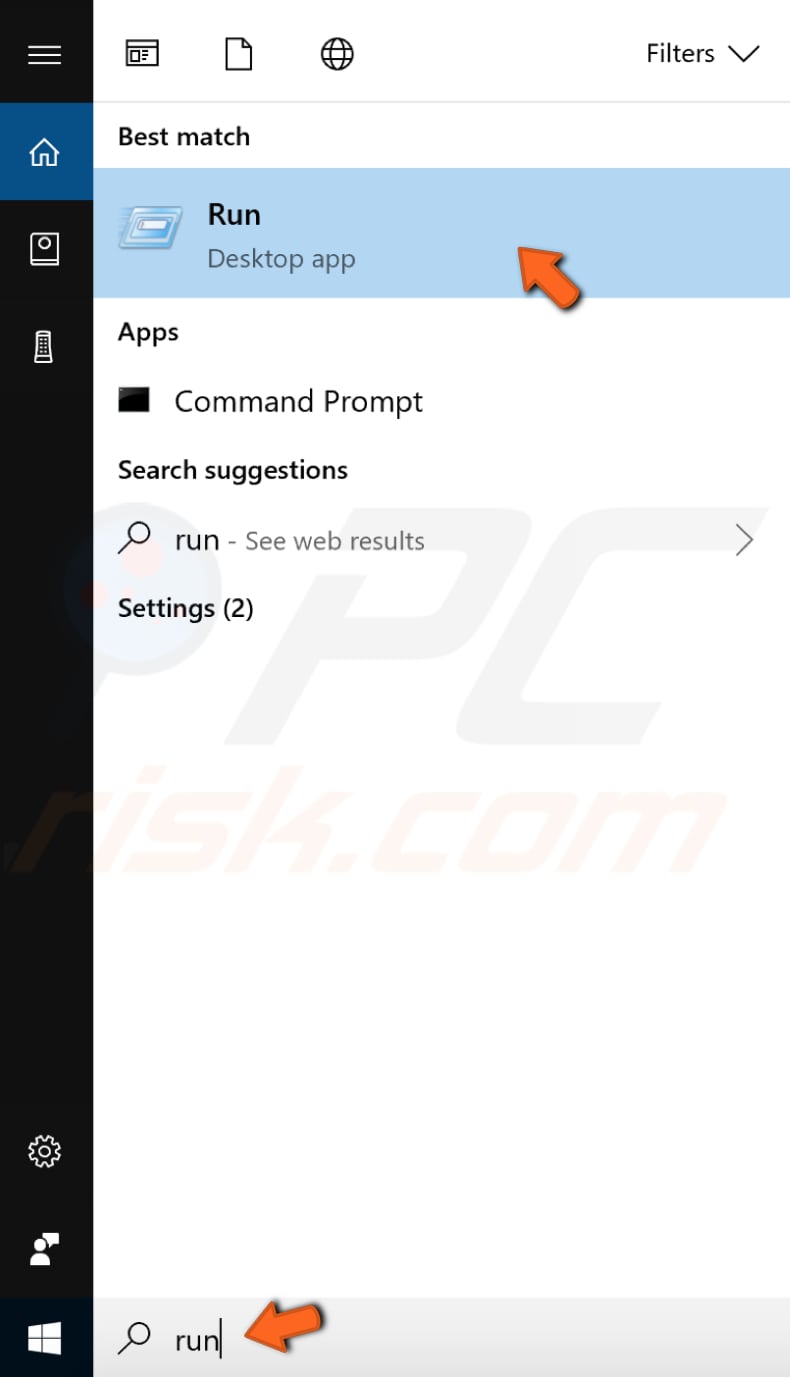 In the Run dialog box, type "services.msc" and click "OK" to open Windows Services.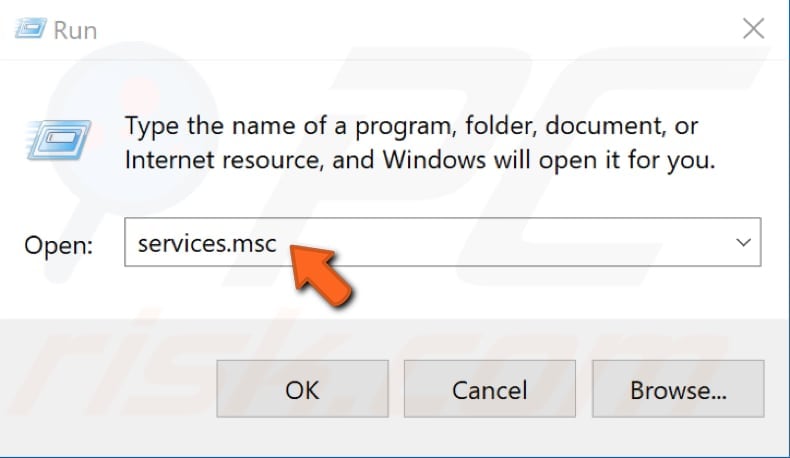 In the Services window, find "Windows Audio" service and right-click on it. Select "Properties" in the drop-down menu.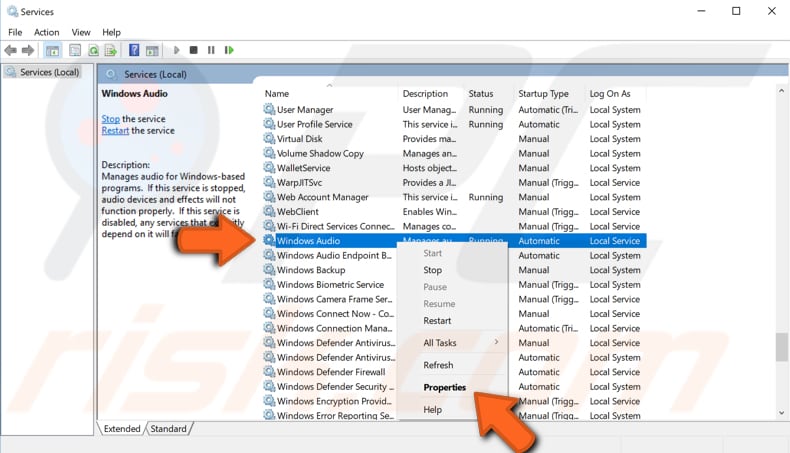 When you are on the Windows Audio Properties General tab, find "Startup type:" and make sure that it is set to "Automatic". Then find "Service status:" and click "Stop". Wait until the service stops and then click "Start" to start it again/to restart it. Close the Services window, restart your computer and see if this fixed the problem with the volume control.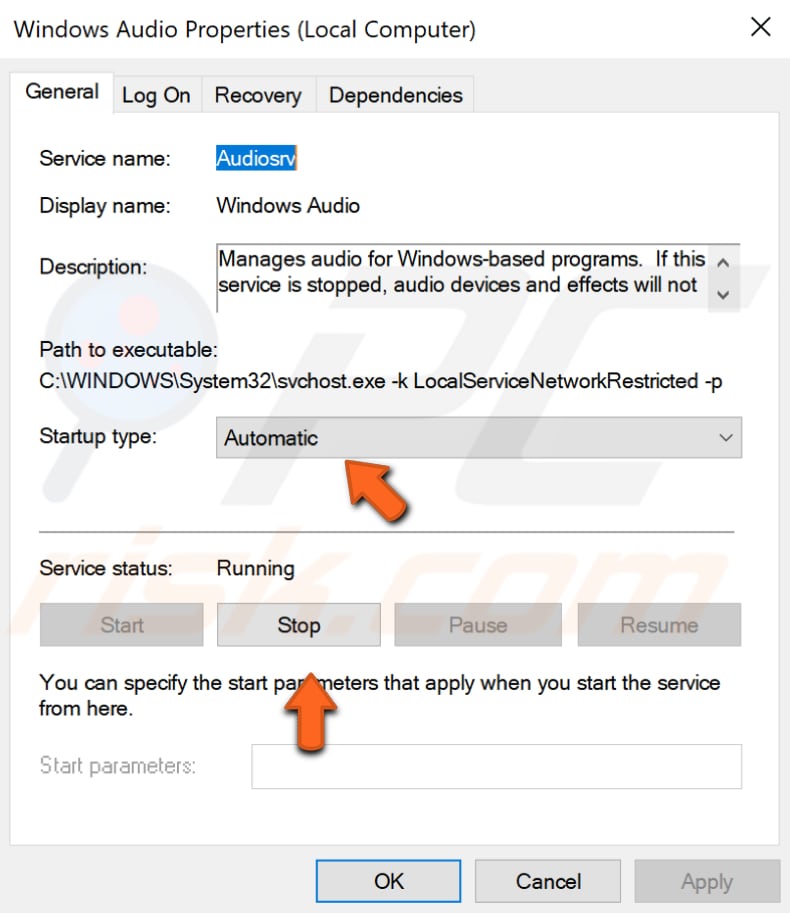 Reinstall Sound Drivers
This one works if not only the volume control is missing, but there is no sound on your system as well. If you are having problems with hearing the sound then it might mean that the sound driver is faulty, corrupted or missing. To reinstall/to check your sound driver you need to right-click on the speaker icon in your taskbar and select "Playback devices" from the contextual menu.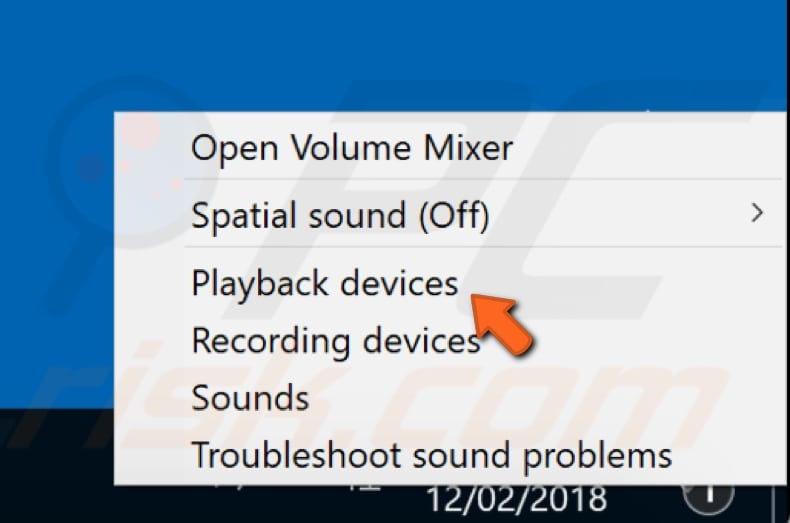 Now double-click on your default playback device or select it and click "Properties".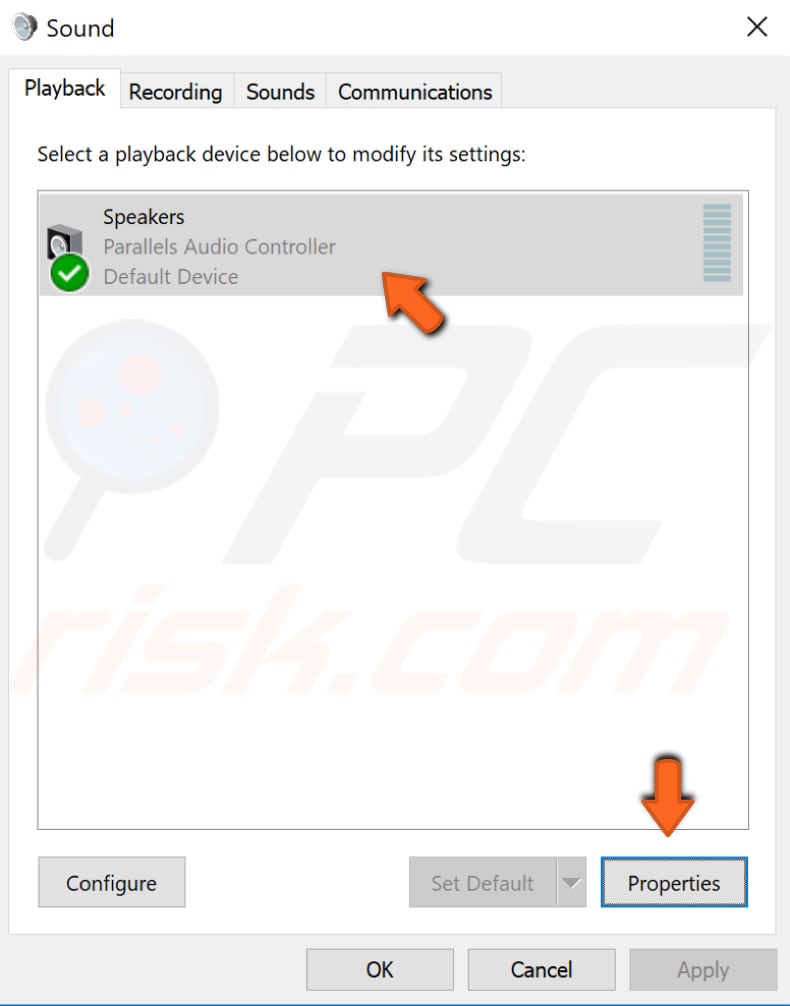 In your default device's Properties window click "Properties" again.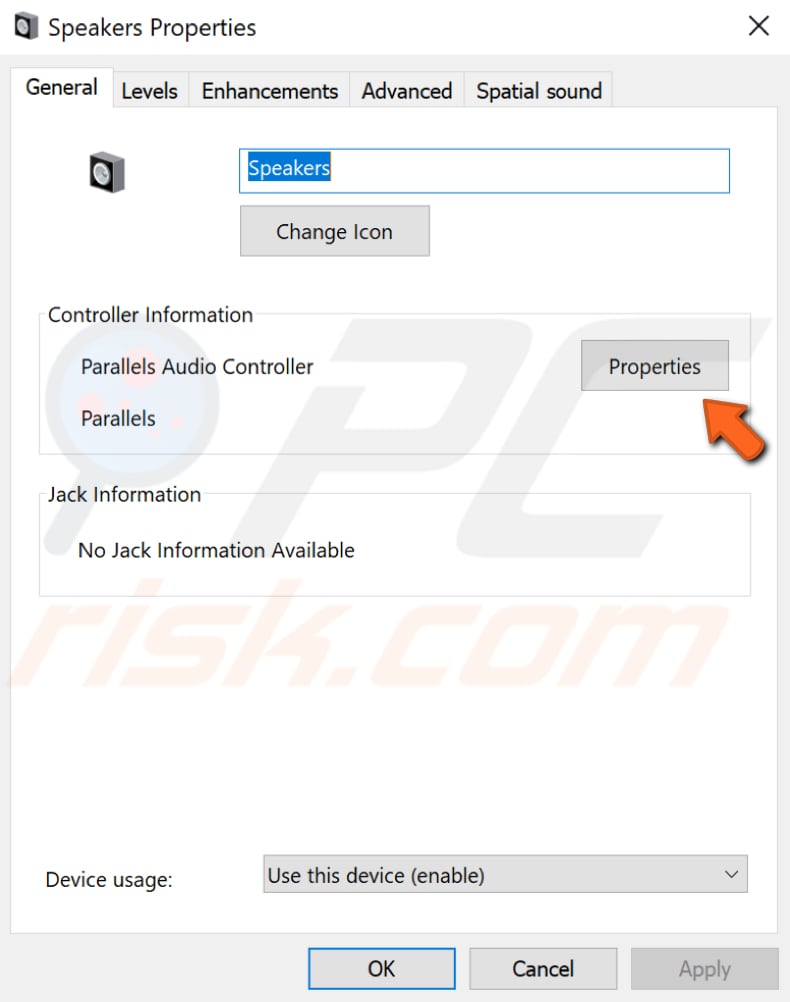 Now click "Change settings".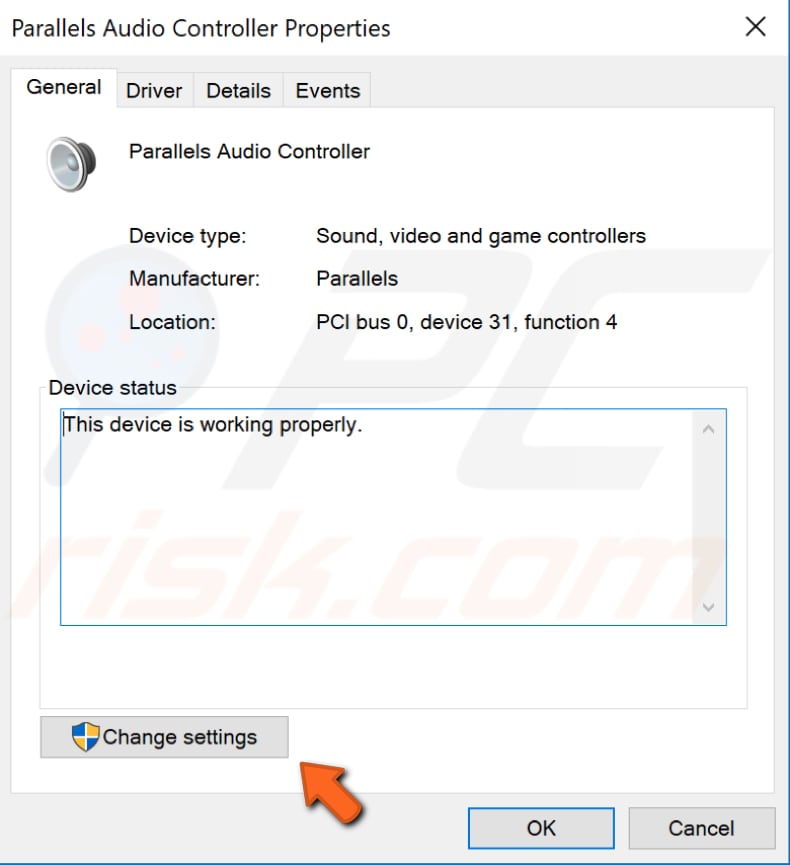 Select the "Driver" tab and click "Update Driver". You will be asked how do you want to search for drivers: to search automatically for updated driver software or to browse your computer for driver software. First option may require working Internet connection.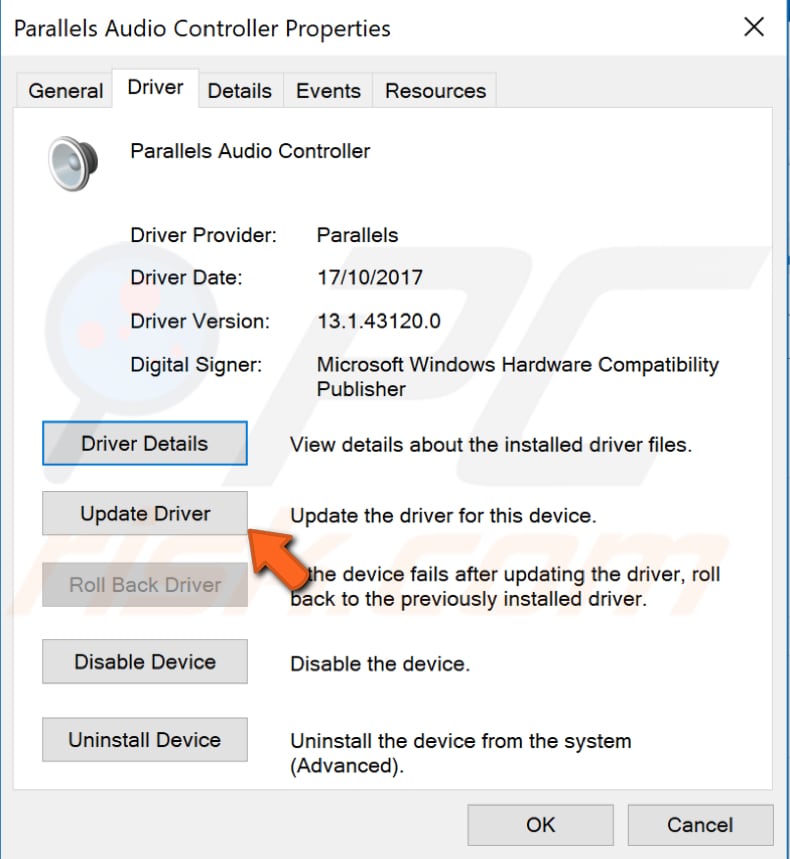 You can choose to "Uninstall Device" and then the latest sound drivers for your system will be installed the next time you start your Windows. Alternatively, you can update your sound drivers using third-party software such as Snappy Driver Installer. You will need a computer with a working internet connection in order to download it.
Snappy Driver Installer (SDI) is a powerful free driver updater tool for Windows that can store its entire collection of drivers offline. Having offline drivers gives Snappy Driver Installer the ability to have access to fast driver updates, even if there is no active internet connection. Snappy Driver works with both 32-bit and 64-bit versions of Windows 10, Windows 8, Windows 7, Windows Vista, and Windows XP. Drivers are downloaded through Snappy Driver Installer in what are called driverpacks, which are just collections (packs) of drivers for various hardware like sound devices, video cards, network adapters etc. It can also show duplicate drivers and invalid drivers and it separates the updates that require you to restart your computer so it would be easier to distinguish them from the rest. You can download Snappy Driver Installer from here.
Run SFC Scan
Sometimes the issue with your volume control missing can appear because of the corrupted system files and to fix this issue you need to run SFC scan. System File Checker is a utility in Windows that allows users to scan for corruptions in Windows system files and restore corrupted files. This guide describes how to run the System File Checker tool (SFC.exe) to scan your system files and to repair missing or corrupted system files. If a Windows Resource Protection (WRP) file is missing or is corrupted, Windows may not behave as expected. For example, some Windows functions may not work, or Windows may crash. The "sfc /scannow" option is one of the several specific switches available in the sfc command, the Command Prompt command used to run System File Checker. To run it you need to open Command Propmt first. To open it type "command prompt" in Search and then right-click on the "Command Prompt", select "Run as administrator" from the dropdown menu to run Command Prompt with administrator privileges. You must run an elevated Command Prompt in order to be able to perform SFC scan.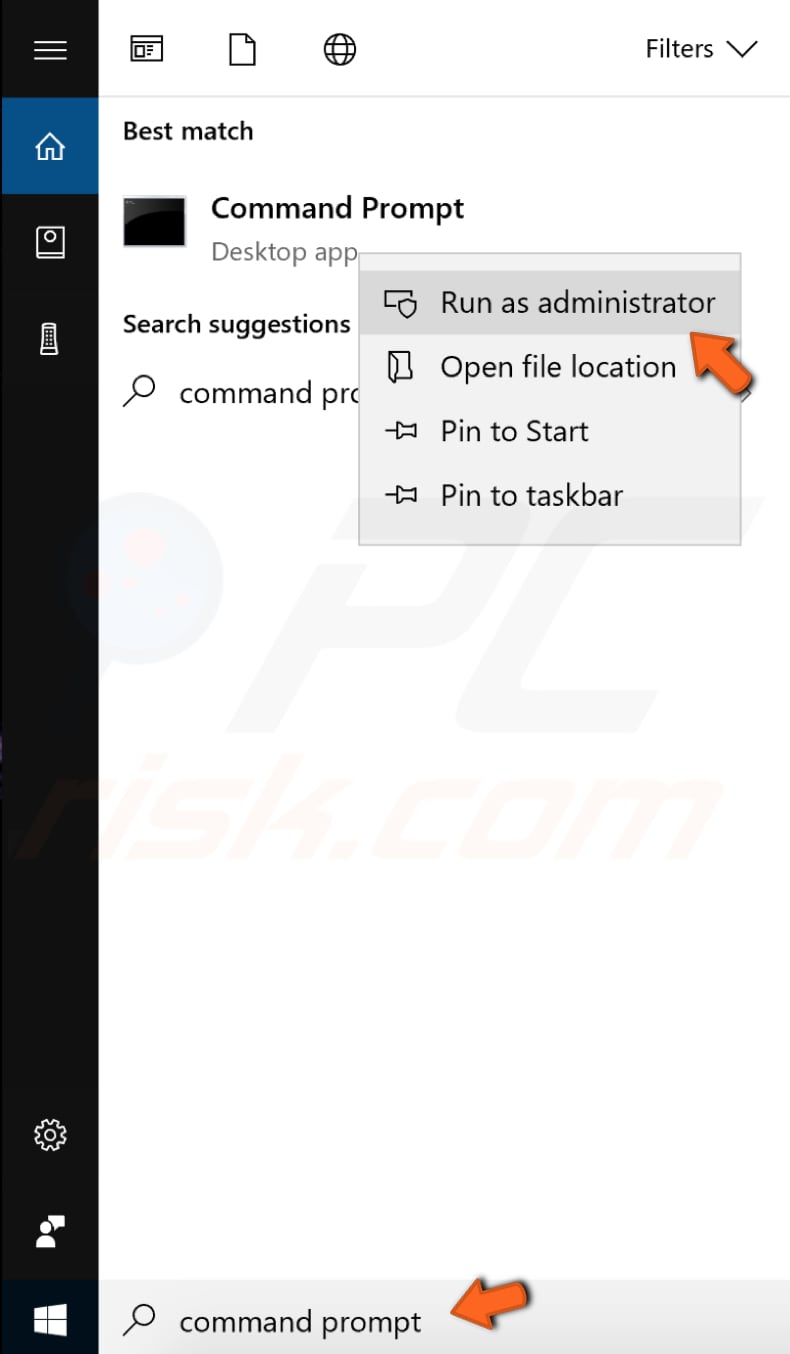 In opened Command Prompt window type "sfc /scannow" and press Enter on your keyboard to execute this command. System File Checker will start and it should take some time to complete the scan. It should take about 15 minutes. Wait for the scanning process to complete and then restart your computer to see if the issue with the volume control gone mising is fixed.

Enable Your Audio Manager
The issue with the missing volume control might occur because of the disabled Audio Manager on your system. If you are not sure if the Audio Manager is enabled, then you might want to check it using Task Manager. Task manager is a system monitor program used to provide information about the processes and programs running on a computer, as well as the general status of the computer. Some implementations can also be used to terminate processes and programs, as well as change processes' priorities. To open it, press Ctrl + Shift + Esc on your keyboard or right-click on the Start menu and select "Task Manager".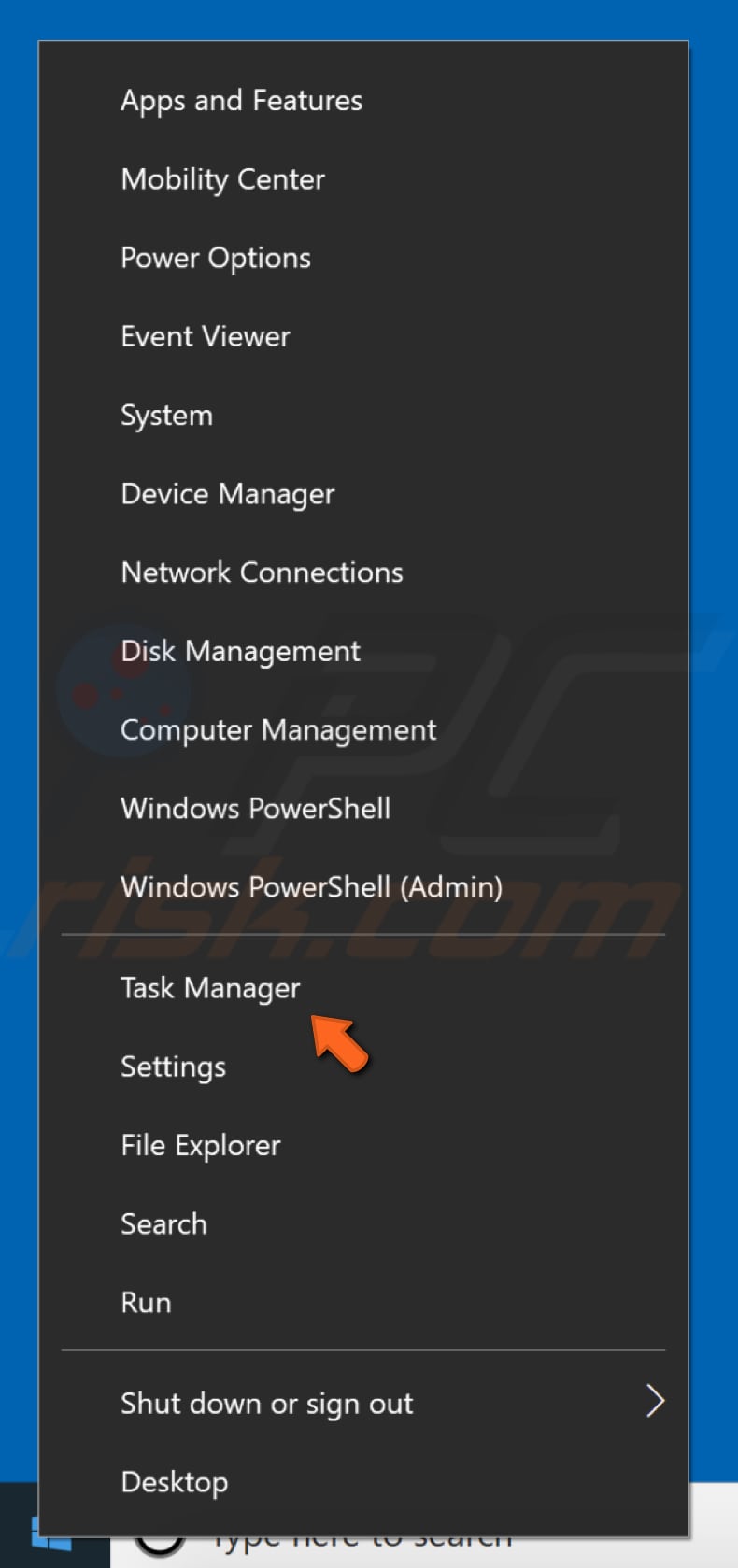 In Task Manager window find "Startup" tab and select it. You will see a list of startup programs. Find Audio Manager and right-click it, select "Enable" from the contextual menu (if it is disabled). Close Task Manager and restart your computer to see if this helped to fix the problem with the missing volume control.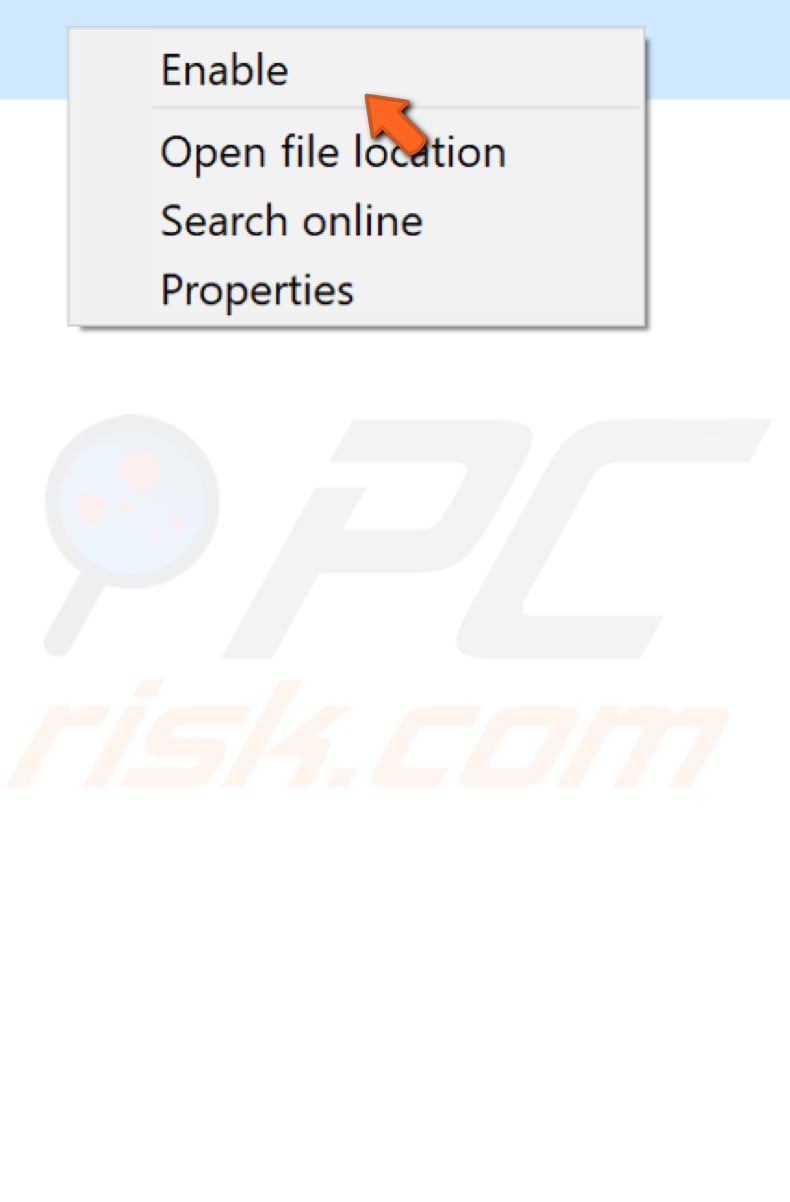 End Volume Mixer Process
If there is Volume Mixer or SndVol.exe process running on your Windows then you might want try ending these processes using Task Manager. Sometimes ending these processes helps to fix the issue with the volume control not working or missing. Open Task Manager again (use Ctrl + Shift + Esc keyboard shortcut or right-click on Start and select "Task Manager" from the contextual menu), find the Volume Mixer or/and SndVol.exe process under "Processes" tab, right-click on it and select "End task" from the contextual menu.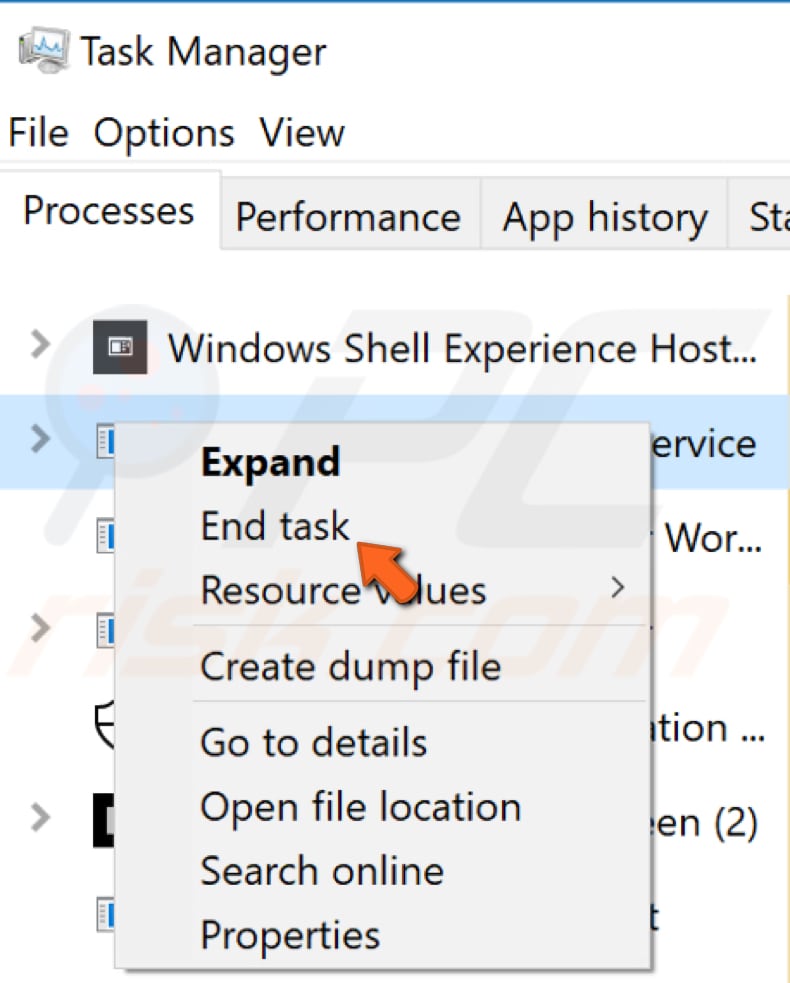 Close Task Manager and see if this helped to fix the volume control issue. However, this might be only a temporary solution and you will need to repeat this ending process whenever the volume control goes missing or stops working again.
Change Text Size
This solution is one of the stranger ones, but it apparently helped some users to fix the issues with the missing or not working volume control. On Windows 10 you can make the text and other things like icons larger. You can choose to resize everything at once or temporarily resize it with the Magnifier. You can also just change the text size for certain items without affecting anything else. To change text size on Windows 10 simply right-click on your desktop's empty space and select "Display settings" from the context menu.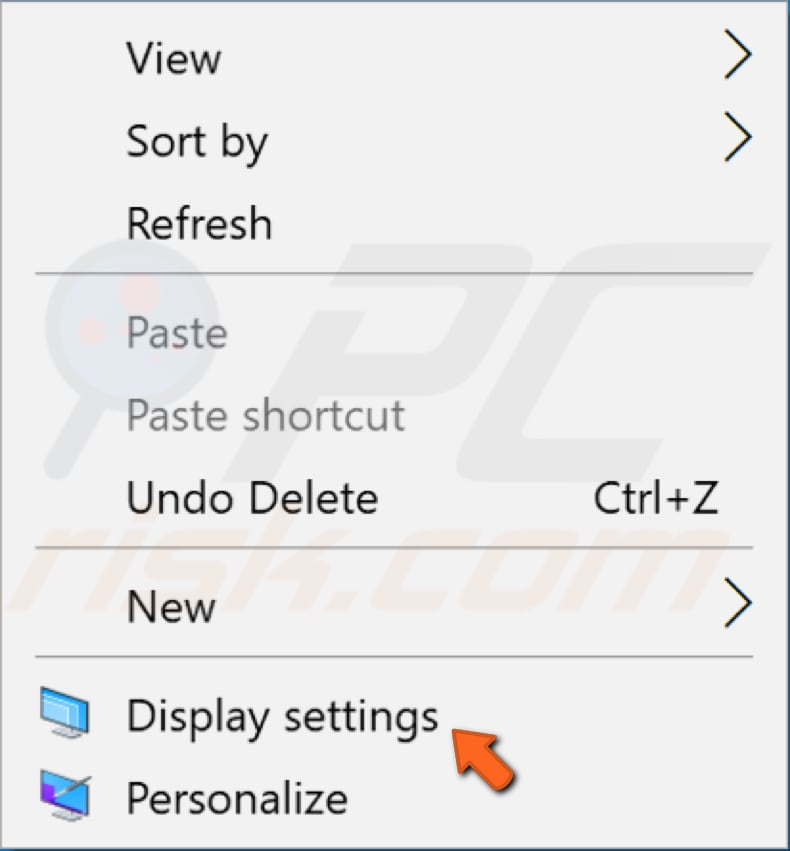 You will be directed to your display settings. Make sure that you are on the "Display" section on the left pane. You can change the size of text, apps, and other icons by clicking on the arrow icon under "Scale and layout" and selecting "125%" or any other value from the dropdown menu.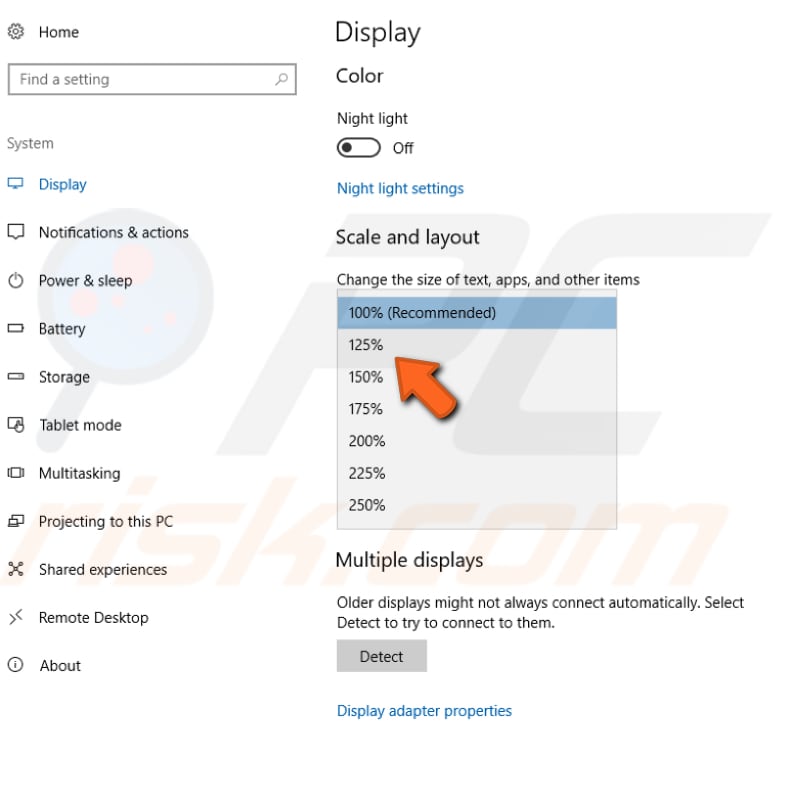 Close the Settings window and log out from your Windows account. Log in again and see if this solved the issue with the missing or not working volume control.
Restart Windows Explorer
File Explorer (formerly known as Windows Explorer) displays the hierarchical structure of files, folders, and drives on your computer. It also shows any network drives that have been mapped to drive letters on your computer. Using Windows Explorer, you can copy, move, rename, and search for files and folders. According to users, restarting File Explorer helps to fix the missing volume icon problem on their Windows operating system. You will need to run Task Manager: press the Ctrl + Shift + Esc keys on your keyboard. When the Task Manager window is open, find "Windows Explorer" under "Processes" tab and right-click on it, select "End task" (or "Restart") from the contextual menu or simply click "Restart" and Windows Explorer will restart/relaunch. The volume control should appear on your taskbar again and your problem should be fixed.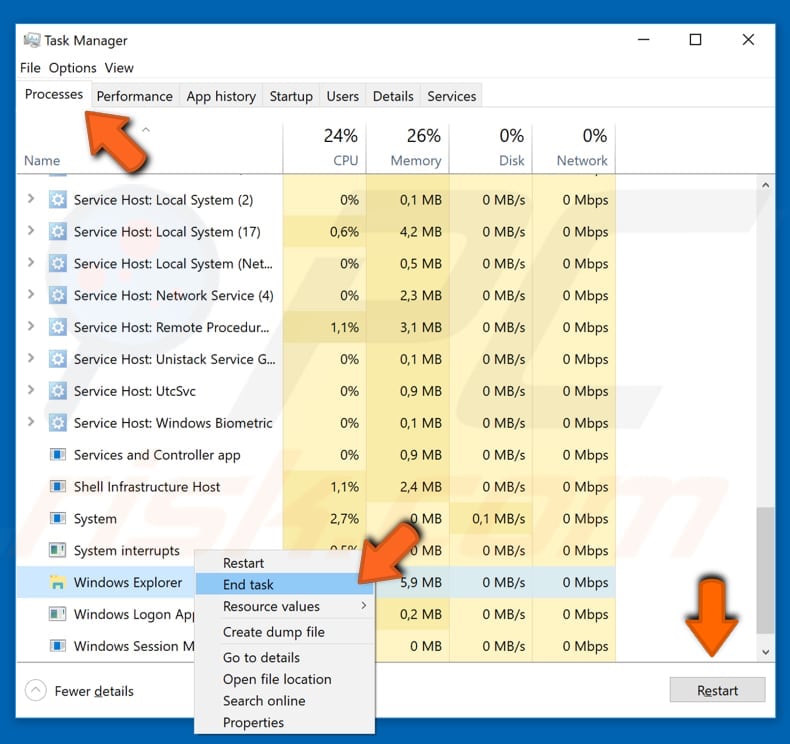 Restore Your System Using Restore Point
System Restore tool creates restore points. A restore point is a collection of important system files stored by System Restore on a given date and time. System Restore reverts everything to a saved restore point, but first, you must have one recorded. If a restore point does not exist on your computer, System Restore has nothing to revert to. To use this tool, you must have created restore points. With a created restore point this feature will bring your system back to the previous working state, without affecting your files and data.
This solution is kind of a last resort, but if you have any system restore points that were created before you started experiencing this issue, you may be able to fix it by performing a System Restore. To restore your system you will need to launch Run, to start it press Windows Key + R and type "rstrui.exe" in Run dialog box, press Enter or click "OK".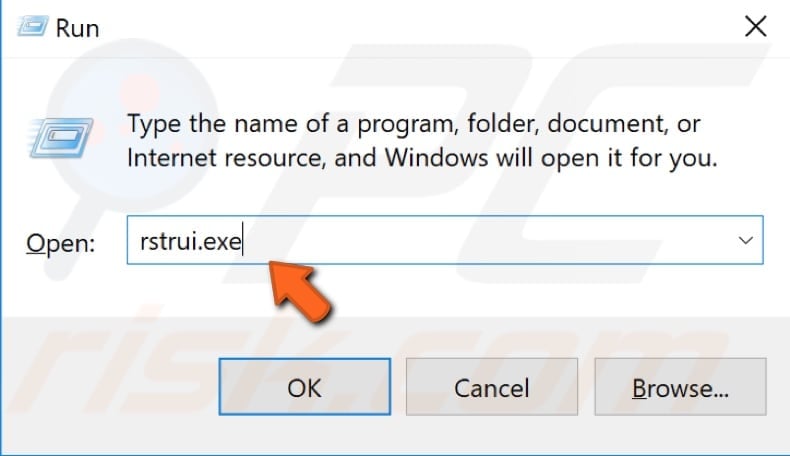 In opened System Restore window click "Next".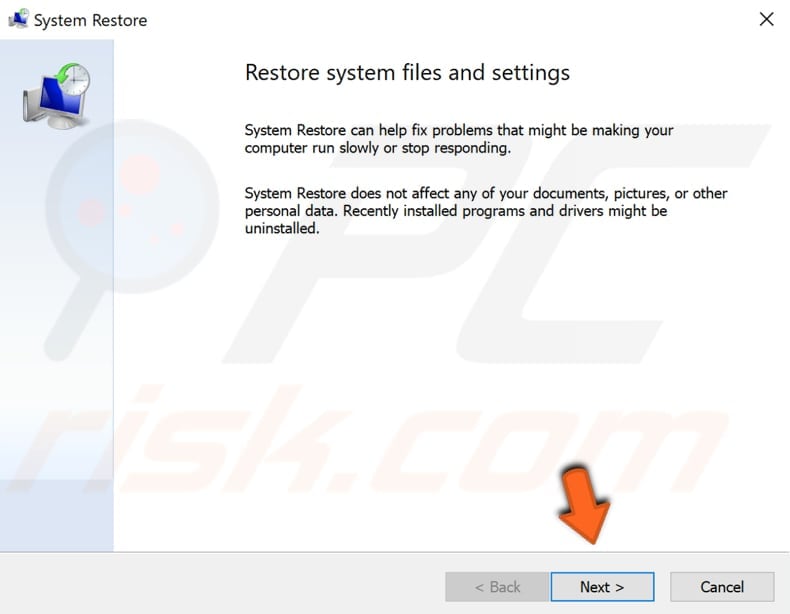 If there are restore points created then you will see a list of restore points. Mark the "Show more restore points" checkbox and it should display more restore points. Select the restore point which suits you the best (depending on the time created etc.) and click "Next". Do not select a Restore Point where your volume control is missing or not working, you certainly don't want to get back to that.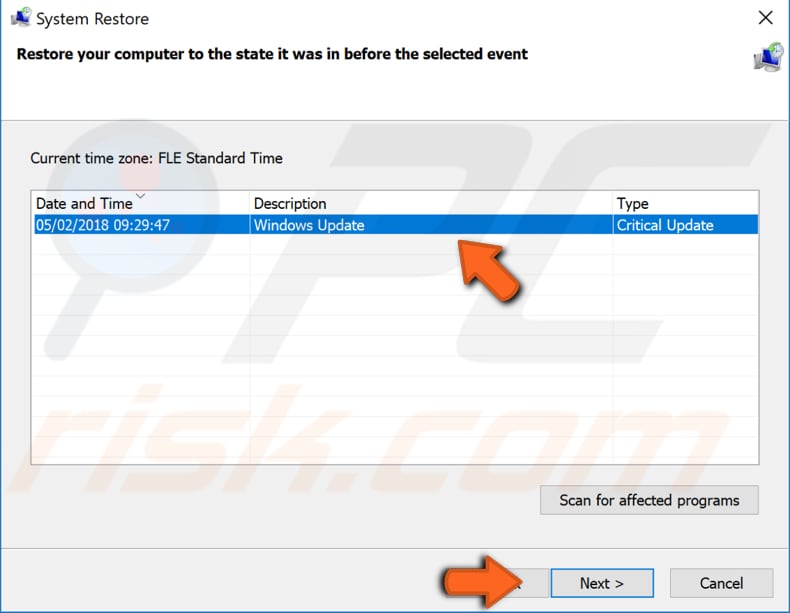 Now you will have to confirm your restore point. Your computer will be restored to the state it was in before the event in the "Description" field. If you are good with your choice, click "Finish" and system restore process will begin.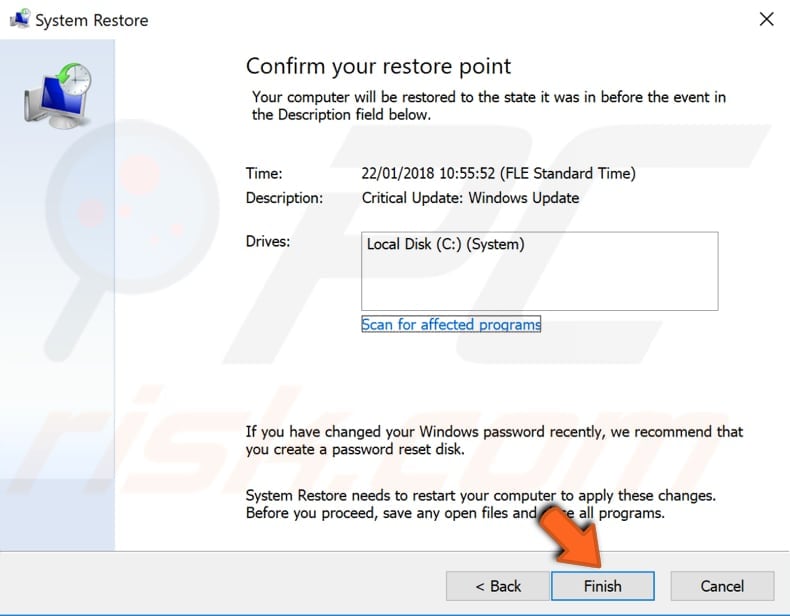 When your system is restored to its previous state you should not have any problems with your volume control. As we stated before this works only if you restore your system to a state where your volume control worked properly.
Uninstall Your Antivirus
We are not suggesting you to leave your computer without any virus protection, only to uninstall your current antivirus software to see if this helps to fix the problem with the missing or not working volume control. Some users reported that a particular antivirus, the Norton antivirus is causing this issue. If you have this one on your Windows, then uninstall it and if the problem is solved - get yourself another antivirus software. This applies to any antivirus software if it actually causes the problem. Try using a built-in Windows Defender instead, its quite good and should be enough to stay protected.
That's it, we hope that at least one of the solutions mentioned in the guide above helped to get control over your volume control, or to get it back if it was missing.
Video Showing How To Fix The Missing Or Not Working Volume Control: