How To Block Cryptocurrency Mining In Your Browser?
How To Easily Block Cryptocurrency Mining In Your Web Browser?
Cryptocurrencies are a phenomenon known to most of us: digital or virtual currencies that make use of encryption for security. They are anonymous in nature, so people can use them for making payments that cannot be tracked by governments. It is a form of digital money that is designed to be secure and anonymous. These currencies exist on the network only and have no physical form. The best known cryptocurrency is Bitcoin, however, there are many others.
New units of currency are generated by "mining" them, which is an intensive task and requires a great deal of processing power. This power is used to verify transactions required to make the cryptocurrency work. Some mining programs use conventional computer hardware resources to mine cryptocurrency, all of which of course require extra power and electricity. In fact, your computer can be a tool used for mining without your knowledge. Web pages can now embed JavaScript code that runs on your web browser to mine cryptocurrencies using your computer. If this happens, your CPU usage will increase enormously, slowing down your computer (and reducing battery life if you are using a laptop). Worst of all, you will receive higher electricity bills and receive no benefit from the extra use of your system.
The situation is not hopeless, however, since it has encouraged developers to look at methods to block cryptocurrency mining on web browsers. Extensions such as 'blockers' can be installed on your browser to prevent it using your computer for crypto mining. In this article, we show how to block mining on your browser.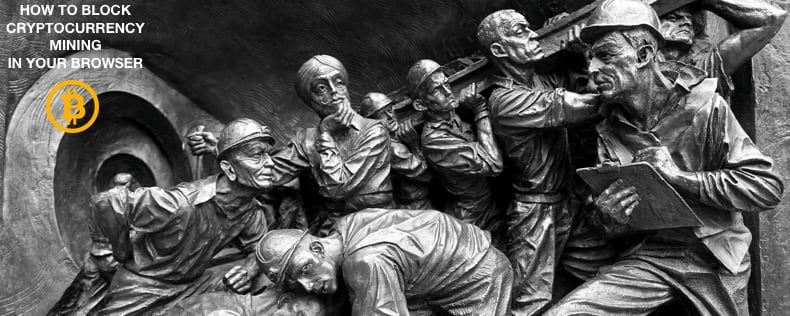 Table of Contents:
Check Your PC Performance
Before you block cryptocurrency on your web browser, you may wish to find out whether you are already a target and if your PC power is being used for activities such as mining. If your system crashes often, takes too long to switch between windows, etc., then this could be an indicator. Checking your CPU performance is an easy way to see how resources are being used.
Open Resource Monitor and let it run for some time (20 minutes should be enough) to test your PC performance and establish a baseline. We recommend that you close any running extensions before doing this. To open Resource Monitor, type "resource monitor" in Search and click the result.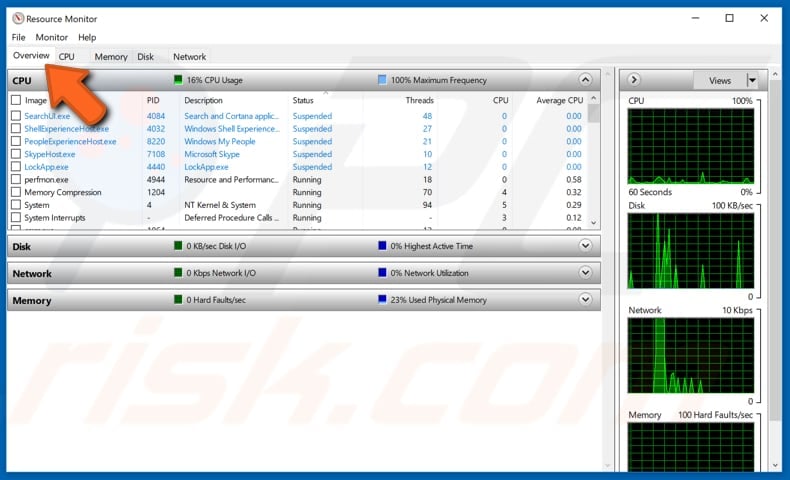 Once the baseline is established, start opening websites that you often visit to see how performance is affected. If you notice a consistent increase in CPU activity, then you are probably on a site that is demanding too much from your system. Here is an example: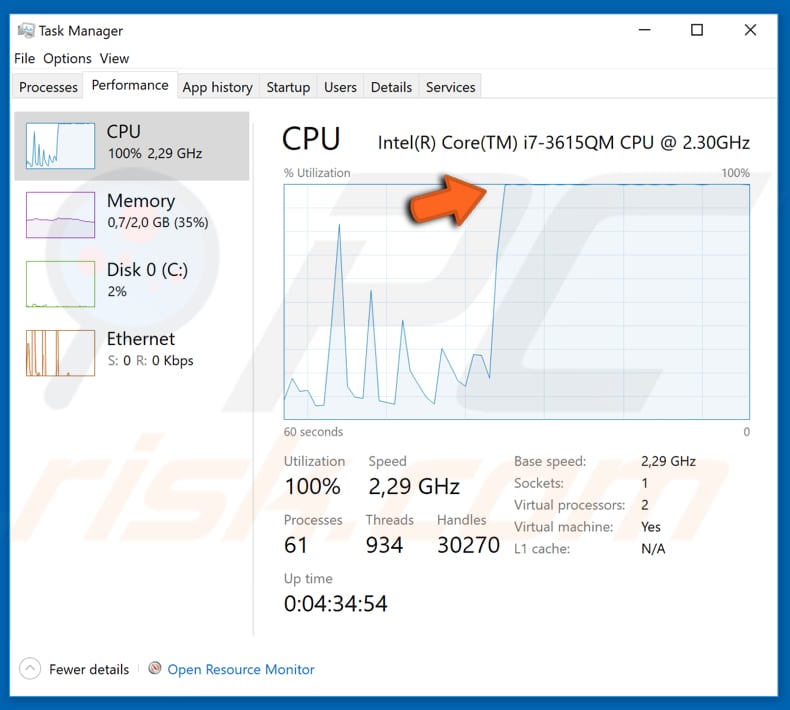 Block Mining Using No Coin
No Coin is a free open-source extension. Installing it on your browser is a safe and reliable way to control how a website interacts with your web browser. It detects and displays any mining activity on your web browser. It also allows you to 'whitelist' a website for a period of time. You can get the "No Coin" extension in Chrome's Web Store and it is also available for other browsers such as Mozilla and Opera.
You can install this extension on your mobile device as well if you are using Chrome or another browser on your phone or tablet. Go to the browser's extensions page and look for the 'No Coin' extension. Simply add it to your browser and your mobile device will be protected from mining when browsing all websites.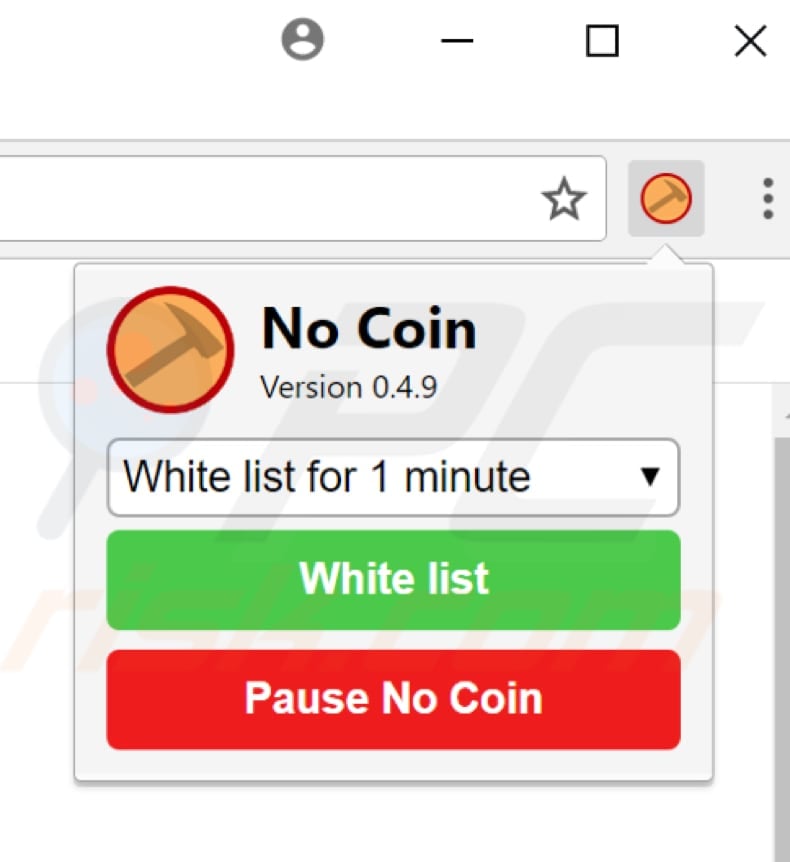 Block Mining Using minerBlock
"minerBlock" is another extension, an open-source tool that you can use to block cryptocurrency mining on your web browser. It detects and displays any activity including mining on your web browser.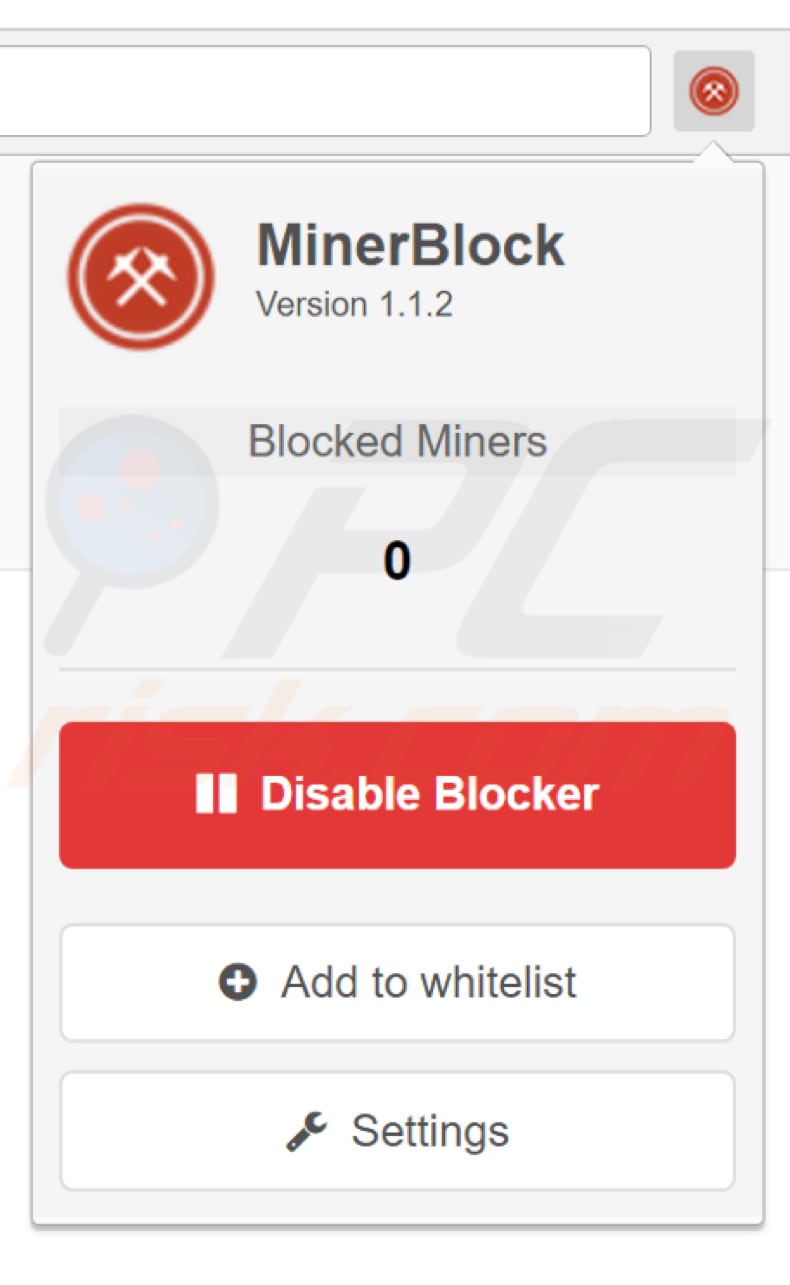 Block Mining On iPhone And iPad
You can also block cryptocurrency mining websites when using Safari on iOS. You can do this simply by disabling JavaScript, but we do not recommend this method - if you turn off JavaScript, then in most cases you will not be able to read certain content or watch videos online. Websites may also appear strange, with missing images, videos, etc. As many websites use JavaScript, there might be too much loss of functionality with it disabled. Another way to block websites from using Safari for mining are by installing 1Blocker. Download and install 1Blocker and enable it manually. You can enable one filter free of charge. If you need more, you will need to upgrade to Premium. Enable "Block Trackers" will block coin mining sites.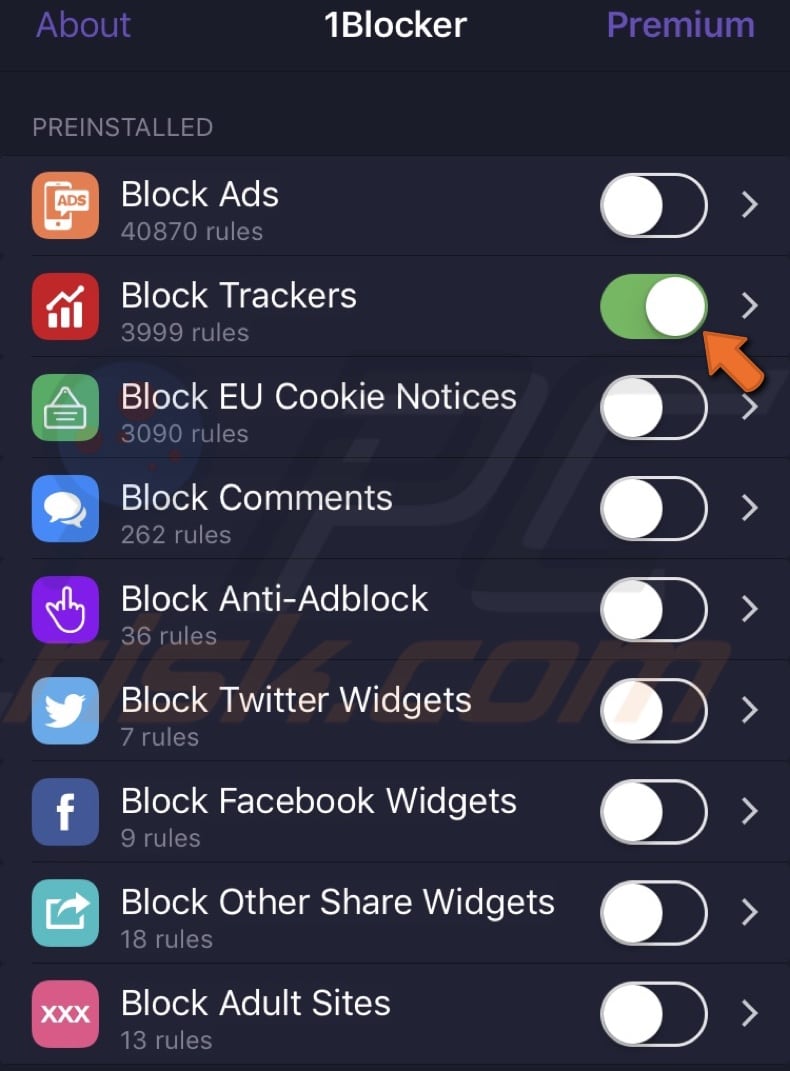 Video Showing How To Check Your PC Performance And Where To Get Browser Extensions: