How To Turn Off Windows Ads In Windows 10?
How To Turn Off Windows Ads And Other Annoying Stuff In Windows 10?
You may have received your free upgrade to Windows 10, but there is a price to pay. We live in a world full of advertising, and Windows is no exception. Microsoft is gradually increasing delivery of ads and annoying notifications within its Windows operating systems. They appear in many areas such as the lock screen, Start menu, Action Centre, Cortana, etc. A multitude of advertising is delivered including tips, offers, suggestions, notifications, and so on. You may have noticed promotions for Windows apps and services, many of which perhaps have no relevance or interest to you.

One could argue that this is acceptable, since Windows 10 is delivered free of charge by Microsoft. Many users, however, pay for an operating system license when purchasing a laptop or desktop PC - in this case, these ads may be inconvenient. If you are new to Windows 10, some of the tips, offers, and suggestions may potentially help you to learn about this operating system, but otherwise, experienced users will no doubt find them annoying. Fortunately, you can turn most of them off, including suggestions from Start menu, tips, and suggestions, etc. within Windows 10. But you need to know where too look. In this article, we show how to easily make your Windows 10 system ad-free. Once you disable the options mentioned in this guide, you should see the number of ads reduced throughout the operating system.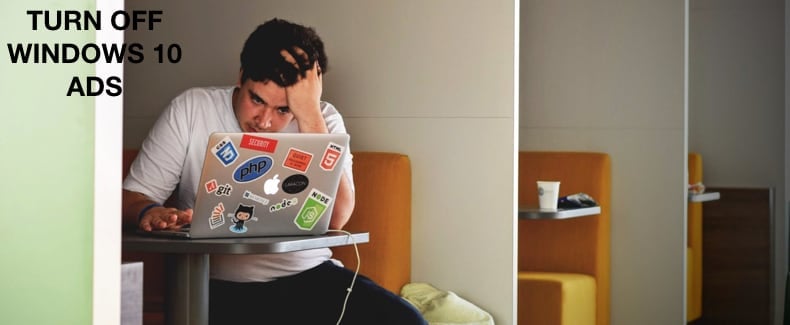 Table of Contents:
Let's begin with Start Menu suggestions, which may be disconcerting when accessing applications or programs through the Start Menu. To disable them, go to Settings, click Start, and click the Settings icon. In Settings, click "Personalization".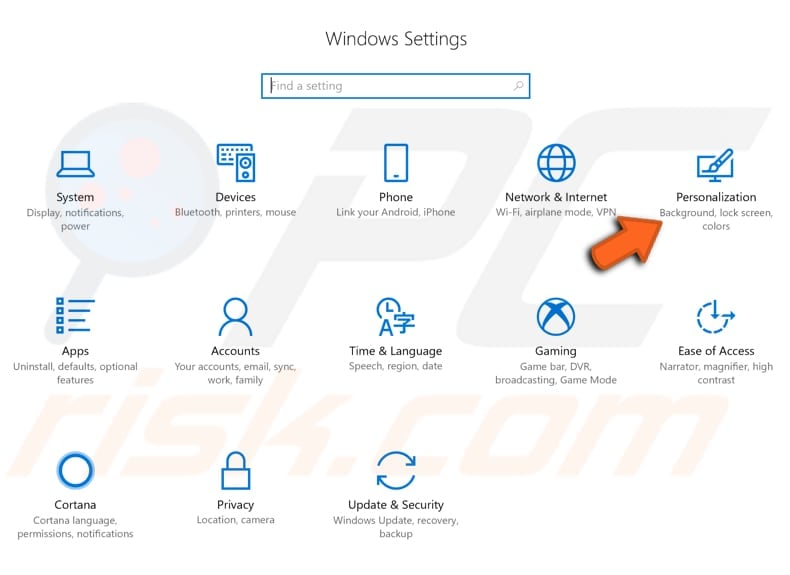 In the Personalization window, click "Start" on the left and then look for "Occasionally show suggestions in Start". Turn it off.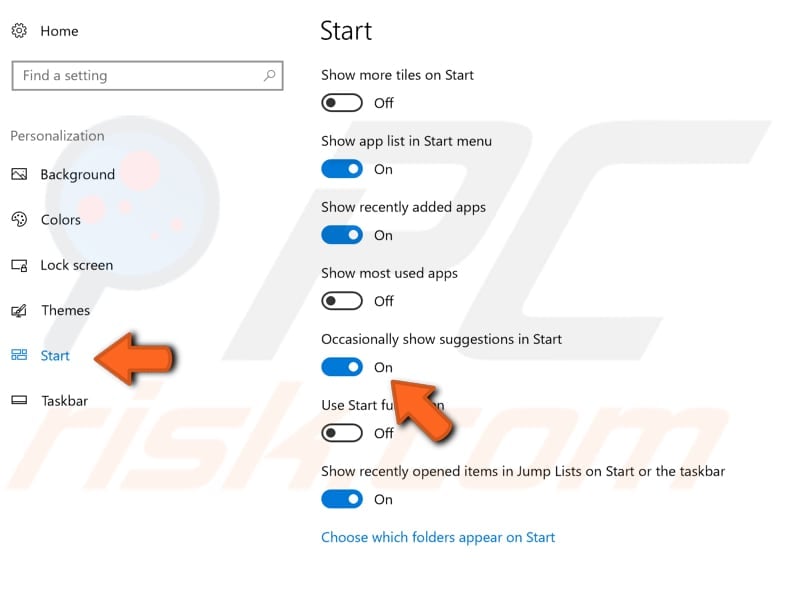 You can also hide apps you do not wish to appear in the Start menu. Right-click the app and choose "Unpin from Start".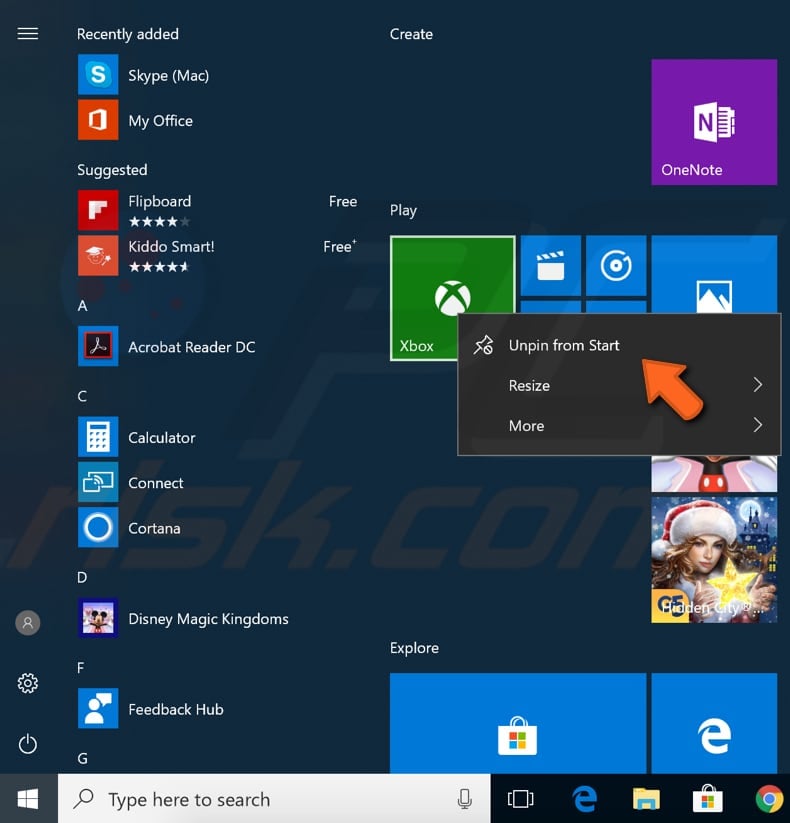 Lock Screen Ads
Windows Spotlight are responsible for displaying ads and different images on your lock screen. To remove them, disable Windows Spotlight. Go to Settings and click "Personalization".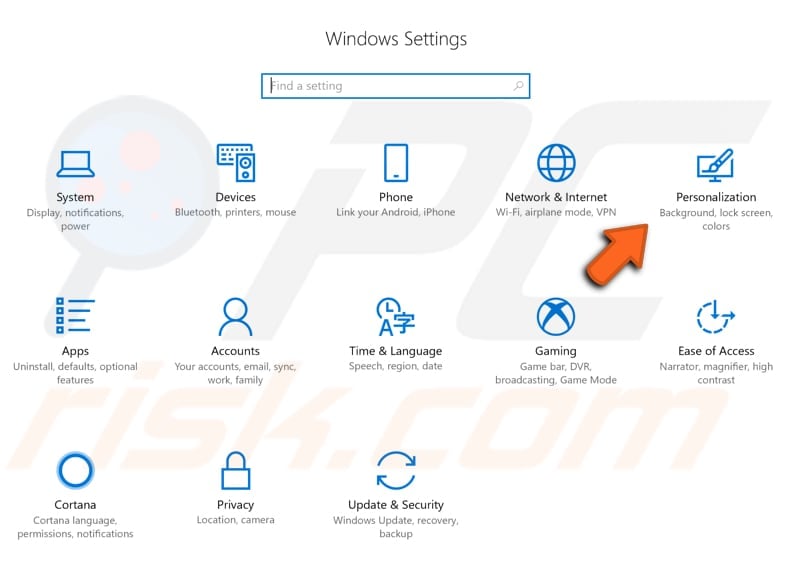 In the Personalization window, choose "Lock screen". To turn off Windows Spotlight, choose your background to be a picture or slideshow. If you are using an earlier version of Windows 10, you will see "Get fun facts, tips, and more from Windows and Cortana on your lock screen" - turn this off as well.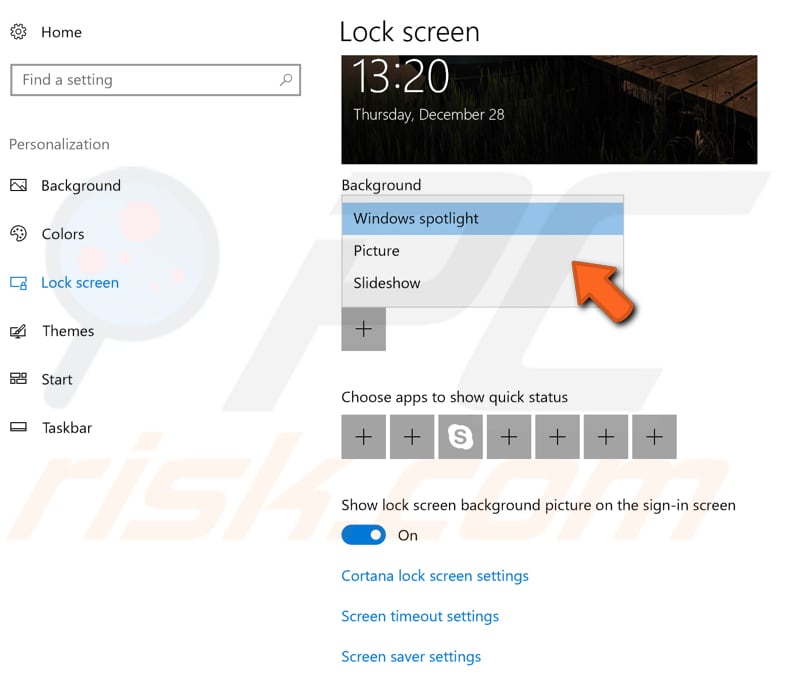 Get Office and Other Senders' Notifications
To turn off 'Get Office' notifications, go to Settings and click "System".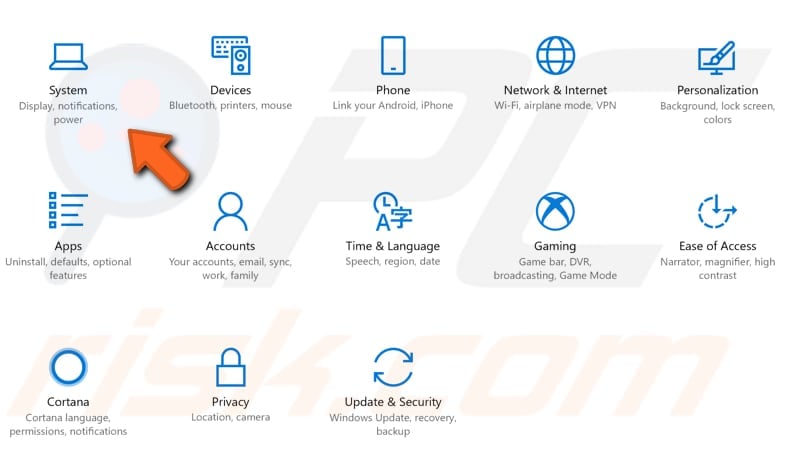 In the System window, click "Notifications and actions" on the left. Find "Get notifications from these senders" and turn off "Get Office". You can turn off other senders' notifications as well. While you are in this window, also turn off "Get tips, tricks and suggestions as you use Windows".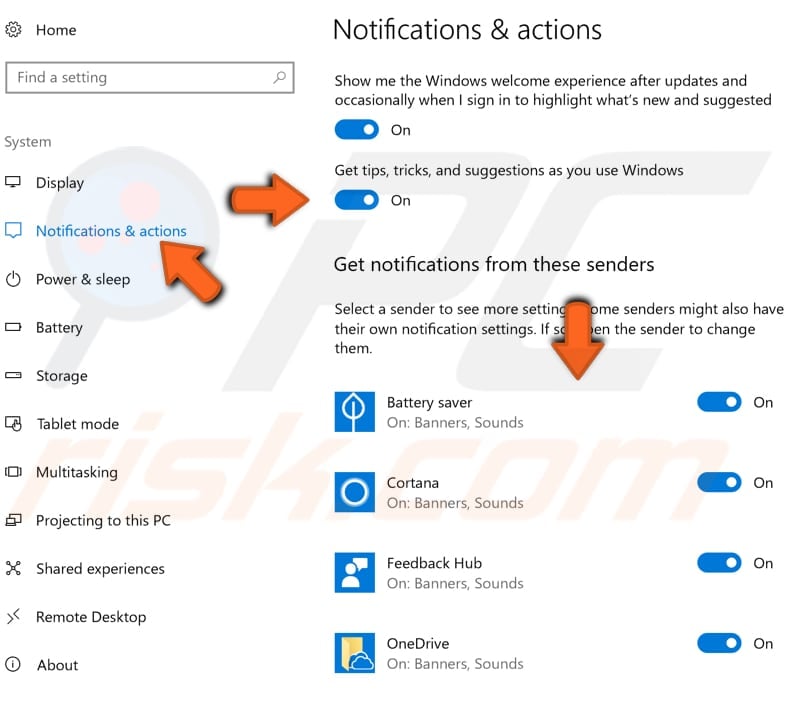 Targeted Ads
Microsoft assigns a unique identification number to track your movements when you are in Windows Store or other apps. This enables them to target you with personalised, specific ads. Despite this, Windows will also be able to display other ads - not just not those based on your computer behaviour. If you want to turn off targeted advertising, go to Settings and click "Privacy".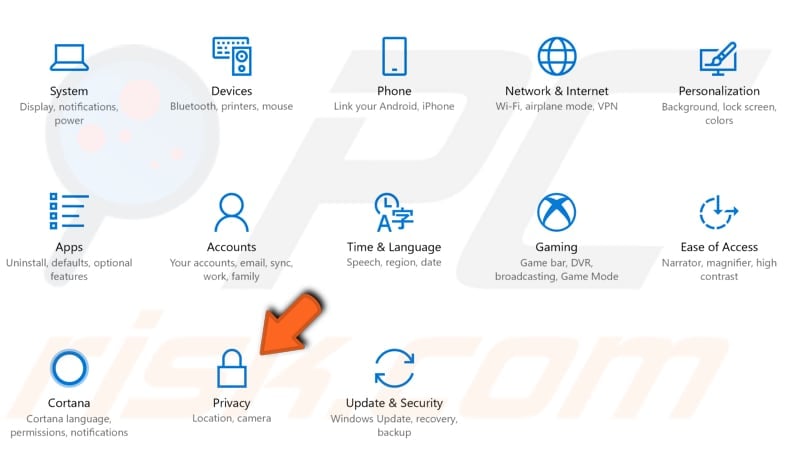 In the Privacy settings general window, find "Let apps use my advertising ID for experiences across apps" and turn it off.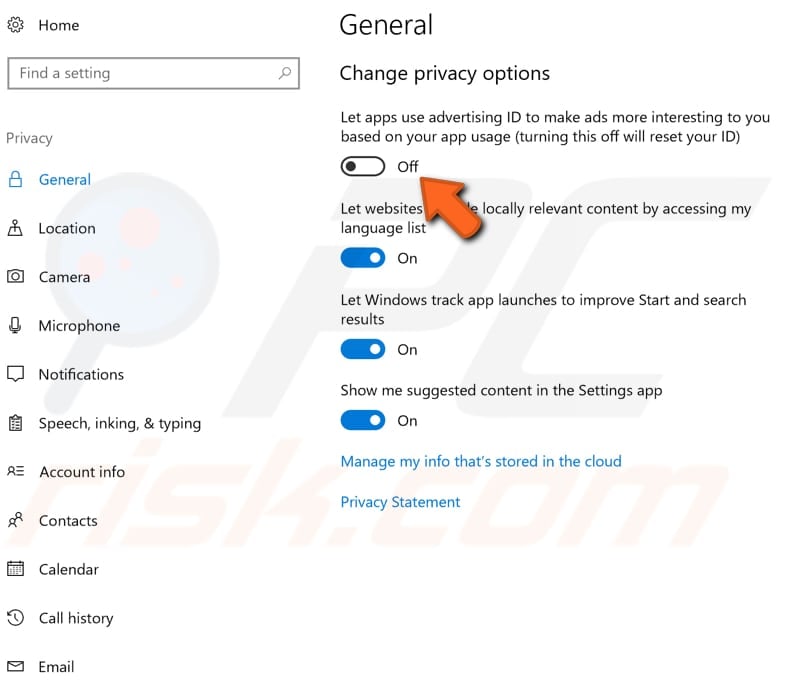 File Explorer Ads
The most recent location where Windows 10 ads appear is File Explorer. The built-in file browser displays an ad for Office 365 to some users directly within File Explorer. To turn this ad off, go to File Explorer and click "File", then choose "Change folder and search options".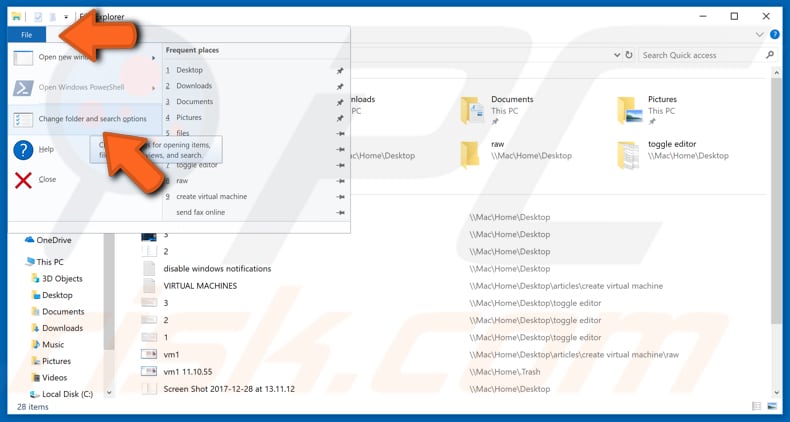 In folder and search options, find "Show sync provider notifications" and unmark the box if it is marked.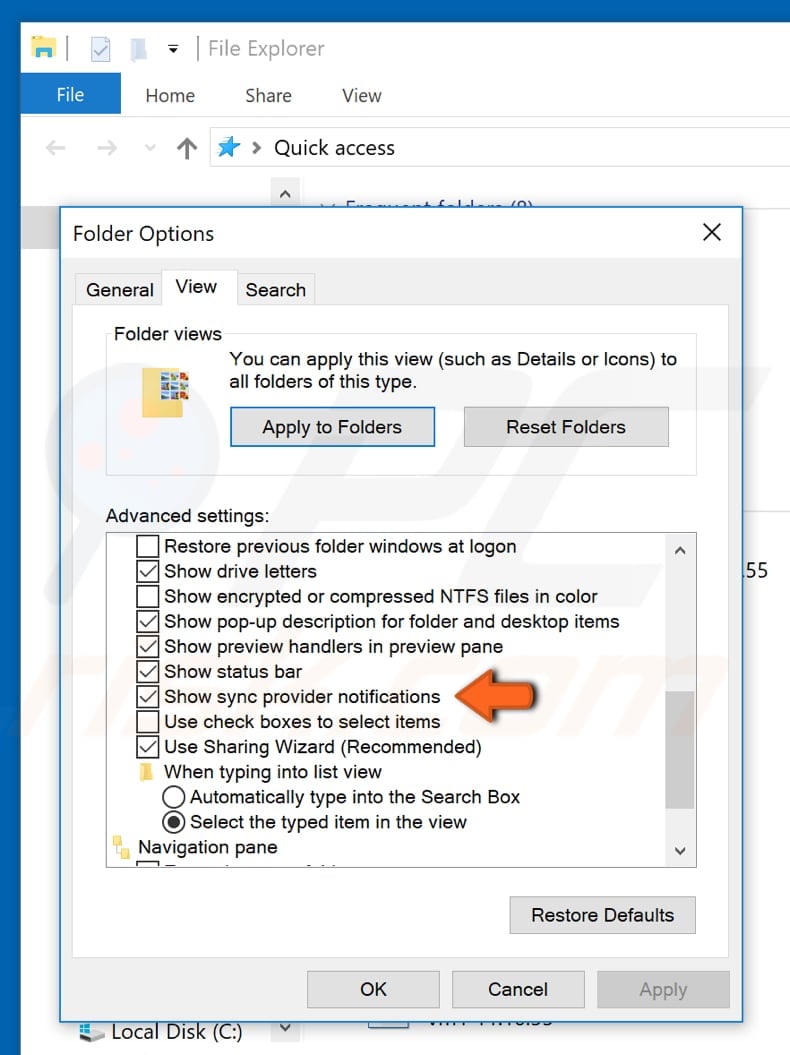 Disable Ads Using Winaero Tweaker
Using this app, you can disable ads in Windows 10 with one click. Install and run the app, find "Ads and Unwanted Apps" in the left pane, and then mark the "Disable ads in Windows 10" checkbox. You can download it from here.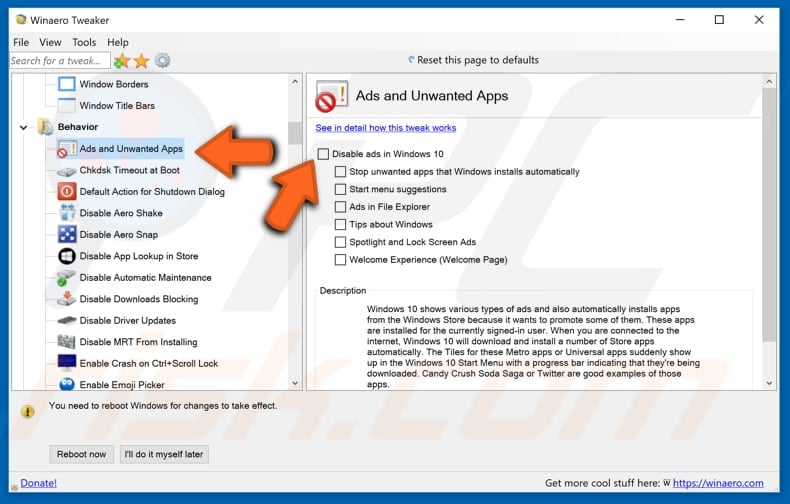 Using this app, you can turn off Cortana as well if you want. Find "Windows Apps" in the left pane and look for "Disable Cortana" below. Mark the "Disable Cortana" checkbox on the right. This facility requires you to reboot your PC for the changes to take effect.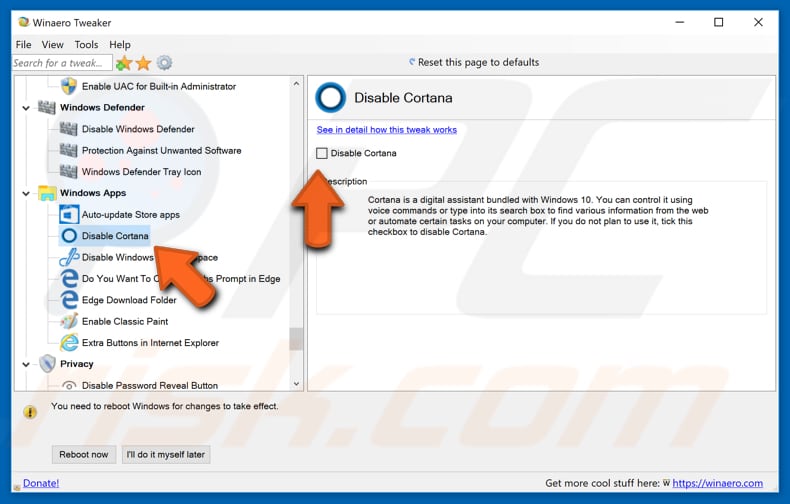 Video Showing How To Disable Windows 10 Ads: