How To Send Fax Without a Fax Machine?
How To Send Fax using your computer Online Without Fax Machine?
Before the advent of email, facsimile (fax) machines were used extensively to send and receive documents. This it still is a fast way to send your documents, however, not the most practical, since it requires more resources such as toner and paper. In addition, before sending a fax, the document needs to be printed. Today, sending faxes is a somewhat old-fashioned way to send documents, however, many offices still use fax machines. If you do not have a fax machine and you prefer not to invest in one, there are numerous ways to send faxes online without the hardware: send faxes from your computer to a fax machine via the internet and receive faxes via your email account.
You can also use online services for sending faxes, whereby you can enter the text you wish to be faxed or upload a document from your computer (usually a .doc, .docx, or .pdf file). When registered with these services, you are assigned a fax number, which you can give to others so that they can send faxes to you. These are usually converted into a digital format, which are sent to your email address. There is no way to connect to a fax machine over the internet and, therefore, if you need to send faxes without a fax machine, there are a number options online. In this article we show how to send faxes from your computer without any printing, etc. Sending a fax online often requires a digital form of your document, so you need to scan it first and then let online fax services to do the rest.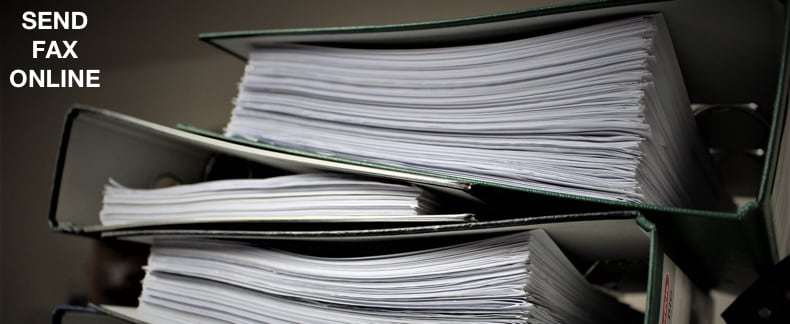 Table of Contents:
Send Fax Online With GotFreeFax
To use this online fax sending service enter your information (Sender Info) and then your recipient's (Receiver Info) including fax number. Then, either upload a file (PDF, DOC, or JPG) or paste your message text (which can include formatting) into the "rich text box". There are, however, some limitations: faxes cannot be more than three pages long; you can only send two free faxes per day, and; faxes can only be sent within the U.S. and Canada. If you do not have many documents or messages to send, this free service is the perfect solution. If you need to send more documents, you can use paid premium services. Visit https://www.gotfreefax.com/ and start sending your documents.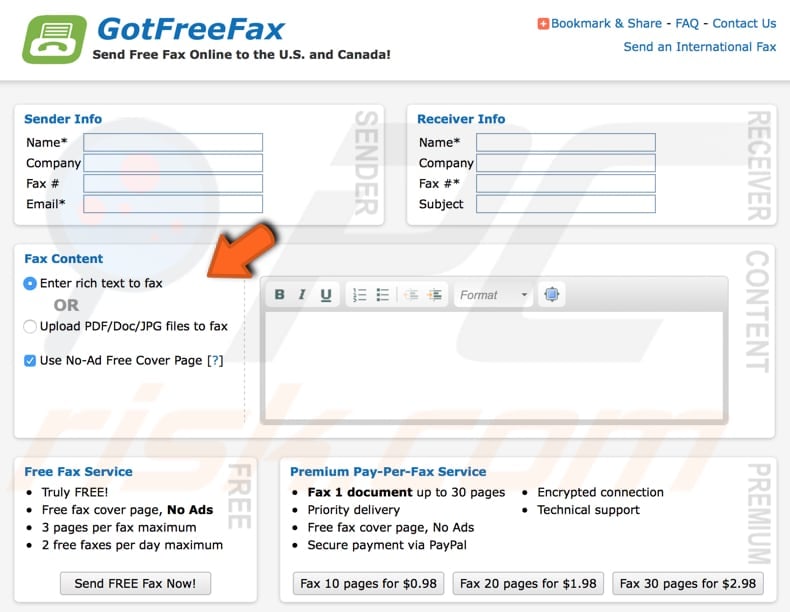 Send Fax Online With FaxZero
With this service, You can fax a maximum of three pages (plus cover letter) and five free faxes per day. The types of faxable documents include .doc, .docx, and .pdf files (all under 20MB per document). To get started, you just need a valid email address. You will receive a URL for a private fax status page. Save this URL, since it will not be provided again. The page shows the status of your fax, even if the confirmation of delivery email is lost. Faxes sent within the U.S. and Canada are free, but you can also use international faxing for a fee. Visit https://faxzero.com to start sending your faxes.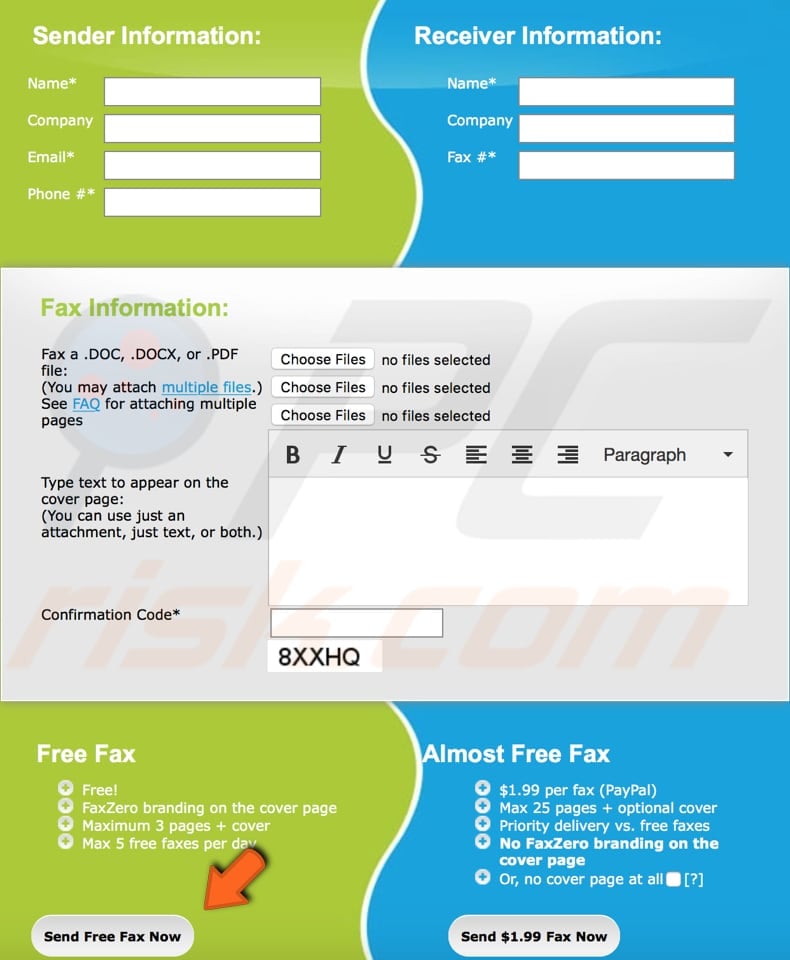 Send Fax Online With MyFax
MyFax lets you send and receive faxes digitally - without printing, scanning, or the hassle of owning a fax machine. You can send faxes via email, mobile app, or website. You can send two 10-page faxes (under 10 MB) every 24 hours. Supported files that can be faxed include Microsoft Word, Excel and Powerpoint files, .pdf, .tif, .gif and .jpg. You just need a working email address to use this service, which can be used to send faxes to 40 different countries. It has a free 30-day trial and paid services also available. Visit https://www2.myfax.com for more information.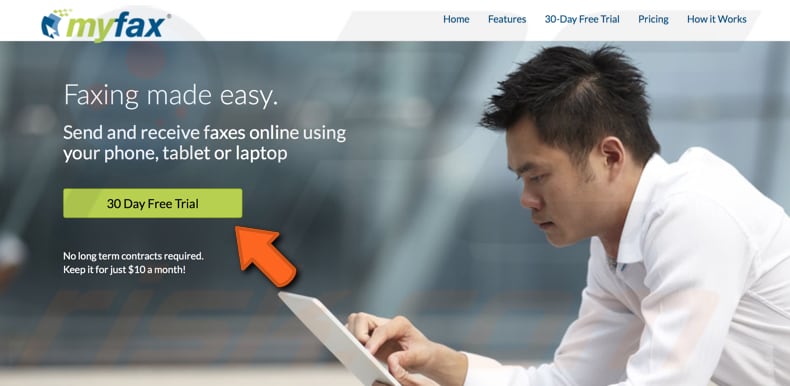 Send Fax Online With PamFax
PamFax is free to join, and new users receive three free fax pages. If you upgrade, PamFax provides a personal fax number. Visit https://www.pamfax.biz/en/ to start. They offer fax sending worldwide to 236 countries including a satellite service and mobile numbers.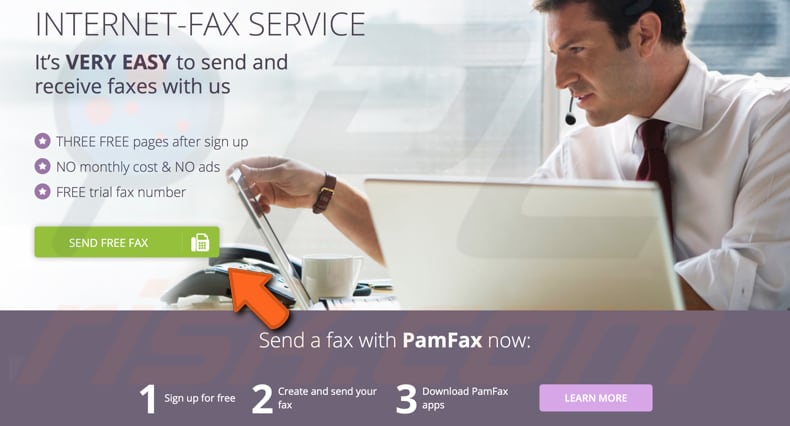 There are many online fax services available, and if you just need to send an occasional fax, you can manage this free of charge. If you want to send and receive faxes more frequently and in greater numbers, then you will need to sign up for a trial account and, later, for a paid one. These options, however, might be more cost-effective than purchasing a fax machine.
You can also fax your documents using the Windows "Fax and Scan" tool. In this case, however, your computer needs to be connected to a telephone line, which also requires you to have a dial-up fax modem. Once again, if you need a quick solution, we recommend the options above.