Can't Open Apps On Windows 10
Can't Open Apps On Windows 10 Solved
Windows application (App) is a program which is written to run on Microsoft Windows operating system. Apps and programs are basically the same thing: it is a computer software that is designed to do something, to perform tasks or any other actions. It also tells to the computer (or other device) what it is supposed to do. Traditional Windows apps that you install and use are the apps that usually requires mouse and keyboard so you could properly use them. Windows also comes with several applications already installed, which can help you with common tasks, including browsing the Internet, managing your calendar etc.
So, apps are important part of Windows 10 and it can be very frustrating if you cannot use them. There are many cases when people cannot open they apss because they simply won't open. This is not the most common problem for Windows 10 users, but still - it happens. Problems with Windows apps can occur in different circumstances like apps won't open after you update your Windows or after system restore. Apps are constantly crashing, not showing, or not even installing.
If you are facing problems with Windows apps and you can't open them, there are several ways how to fix it, depending on the reason why they are not opening. In this guide we are going to show you several methods, we are going thoroughly explain you what to do and how to do it.
Table of Contents:
Update Your Windows
Make sure that your Windows 10 operating system is up to date. Sometimes this problem can be fixed by simply updating your Windows. An update, often in the form of a patch or service pack. Updates are vital for the health of your computer, they include improvements to software you rely on every day as well as drivers for new devices you may want to use. Most common updates include security vulnerability fixes, bug fixes and enhancements. To see if your operating system is up do date and to check for updates you need to go to Settings and then click on "Update & Security".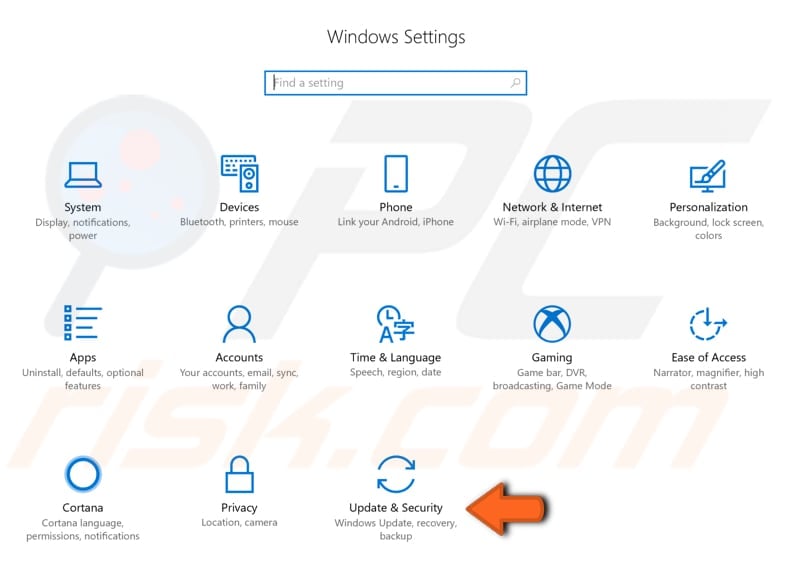 You will be directed to Windows Update section (if not, click on "Windows Update" on the left pane). Click on "Check for updates" and Windows will start checking if there are any updates available for your operating system. If there are available updates, install them.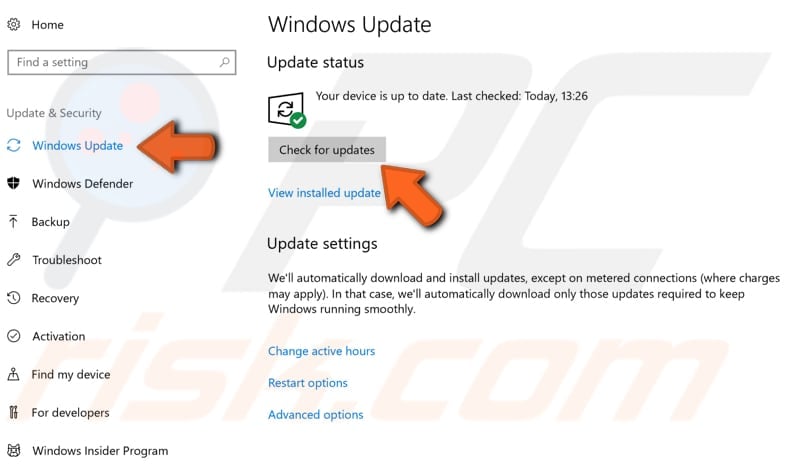 Download Microsoft Troubleshooter
You can try downloading and installing Microsoft's troubleshooter. This simple solution may help you to fix the problem. This troubleshooter should find and fix most of the problems in Windows 10. You can download it by clicking here. 
Reinstall App
Sometimes a simple reinstall of the app is the best and easiest way to fix the problem. Click on Start button and find the app which you couldn't open and uninstall it. Right-click on the app and select "Uninstall" from the dropdown menu. When uninstall is finished, go to Windows Store and download the app again.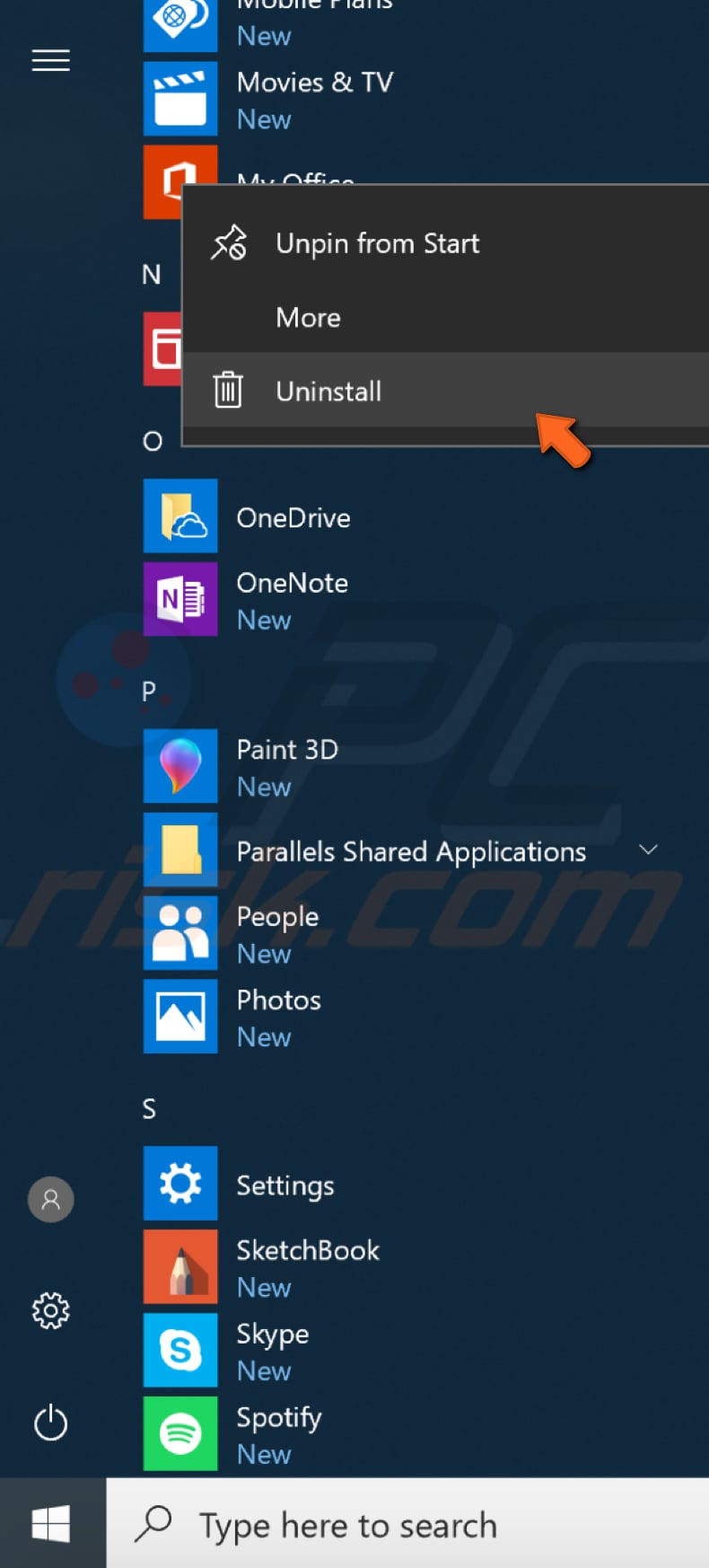 Reset Store Cache
By doing this you will reset the Windows Store without changing account settings or deleting installed apps. Simply put, this clears the Windows Store cache. If you can't open Store app or update your apps, then you might want to try resetting Store cache. To reset it you will need to open Command Prompt. Type "command prompt" in Search and right-click on the "Command Prompt", choose "Run as administrator" to run it with administrator privileges.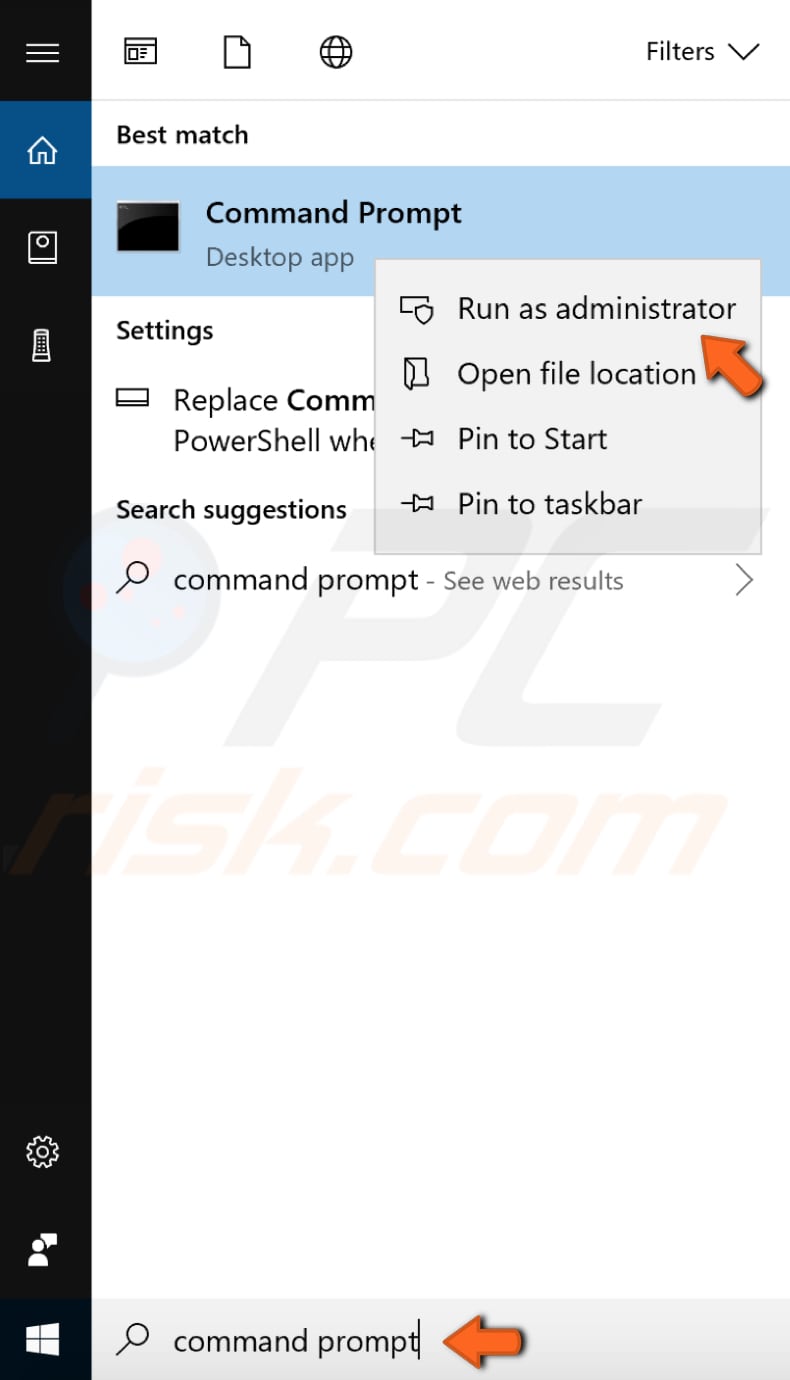 When Command Prompt is opened, type in "wsreset.exe" and press Enter on your keyboard to execute this command. Then close Command Prompt and try launching the Store and updating your apps.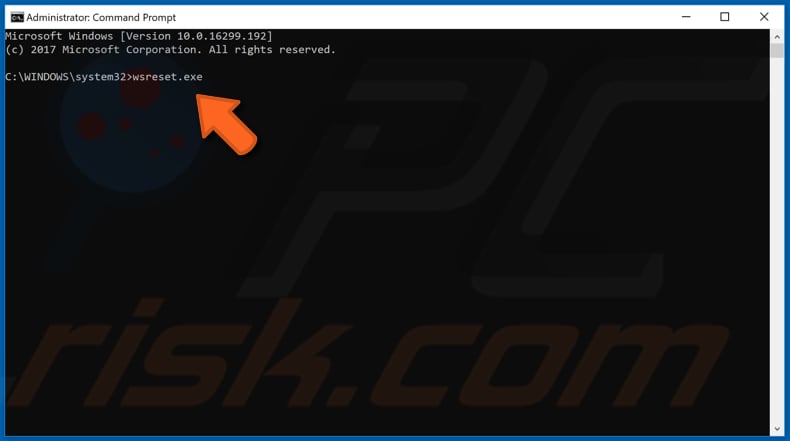 Check Application Identity Service Status
Application Identity Service is a Microsoft Service that is used by AppLocker to determine and verify the identity of an application. This program is required to run on startup in order to benefit from its functionality or so that the program will work. If you are having problems with apps that won't start, make sure that Application Identity Service is running. To do that, you need to open "Run" box. To open it type "run" in Search and click on the "Run" result.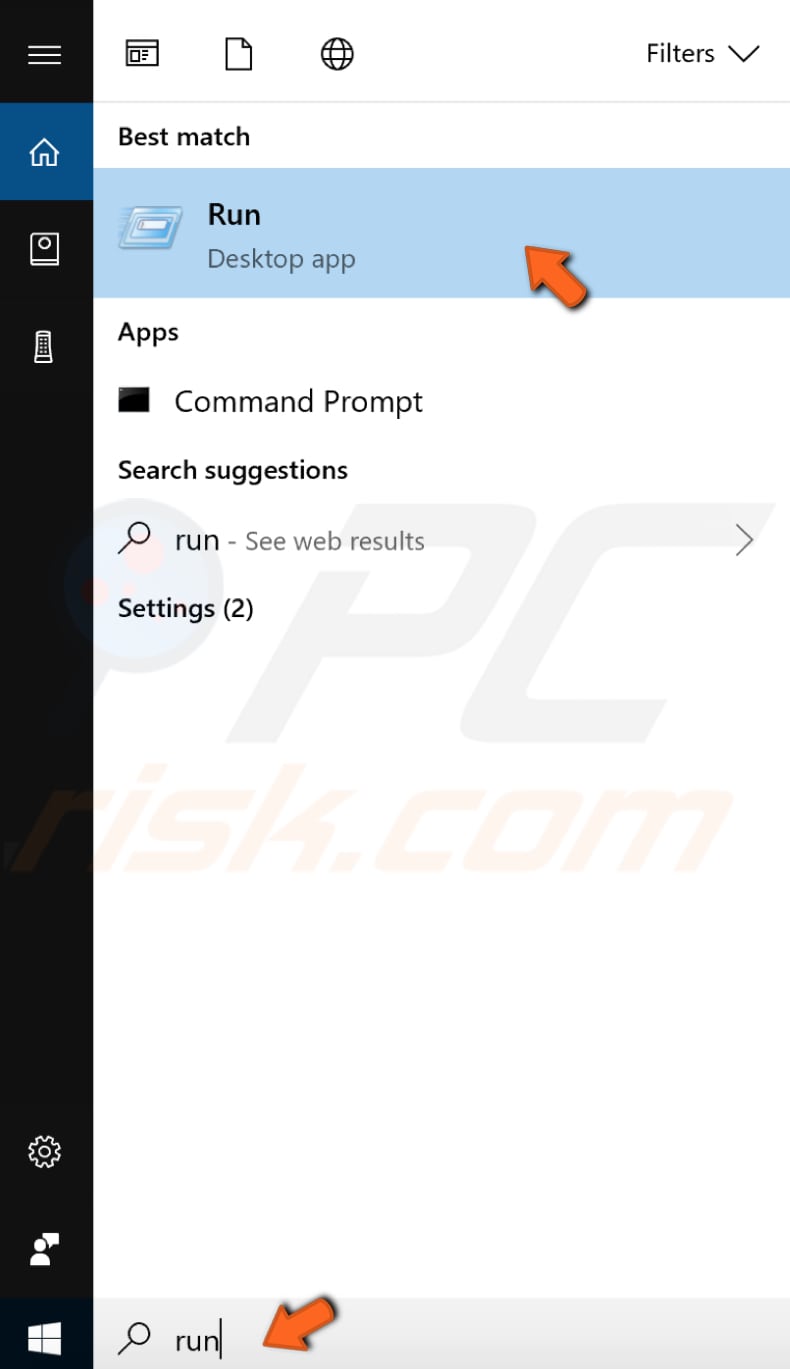 In Run box type "services.msc" and click "OK" to run it.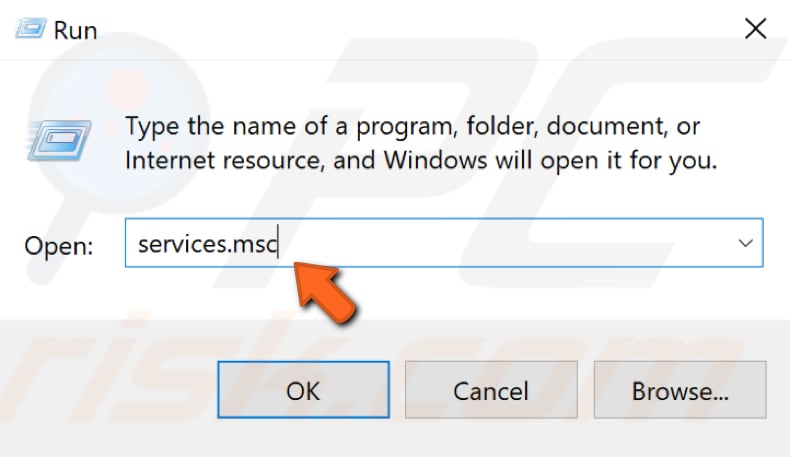 New window with a list of services will be opened. Find "Application Identity" and double-click on it.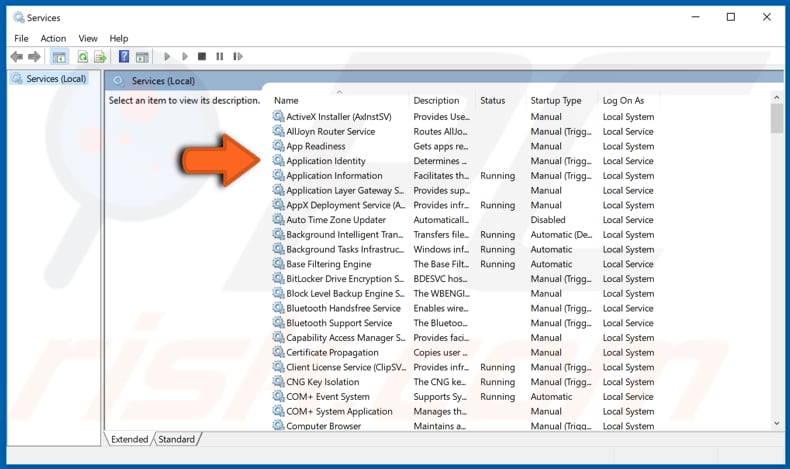 In Application Identity Properties window find "Service status" and click "Start" if the Service status is "Stopped". Click "Apply" and "OK" to save the change. Close Services window and restart your computer to see if this helped to fix the problem.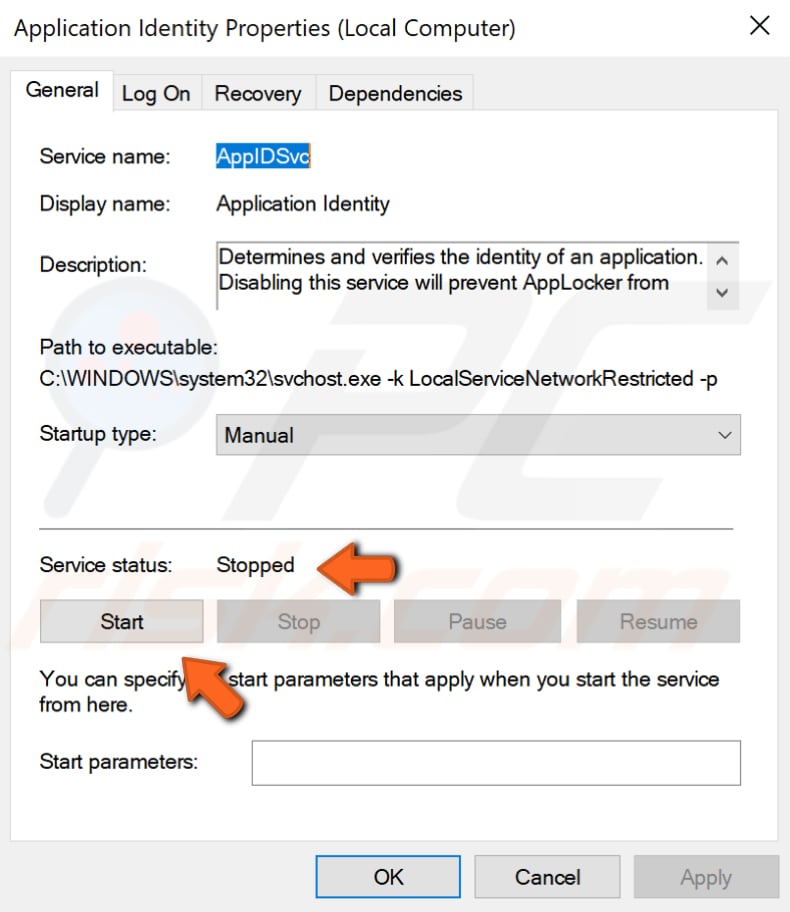 Sometimes Windows apps won't open if Windows Update service is not running. You may want to check it's status as well. In services list find "Windows Update" service check if it's status is "Running".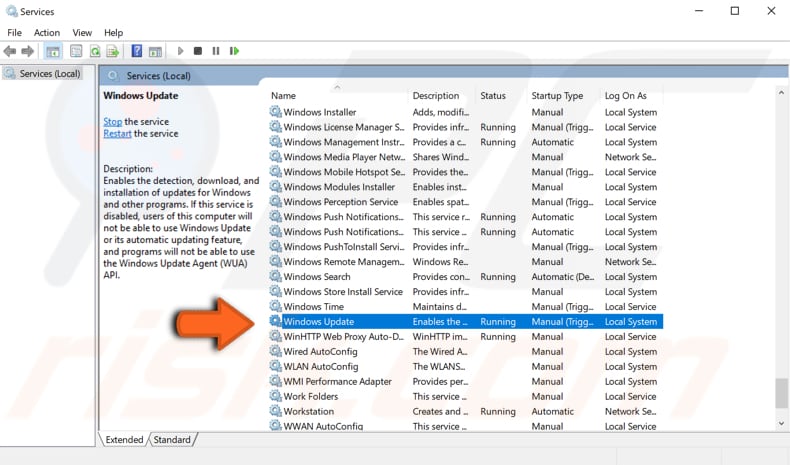 If not, then double-click on "Windows Update" service and in Windows Update Properties window find "Startup type", set it to "Automatic" or "Manual". Click "Apply" and "OK" to save changes. Restart your computer.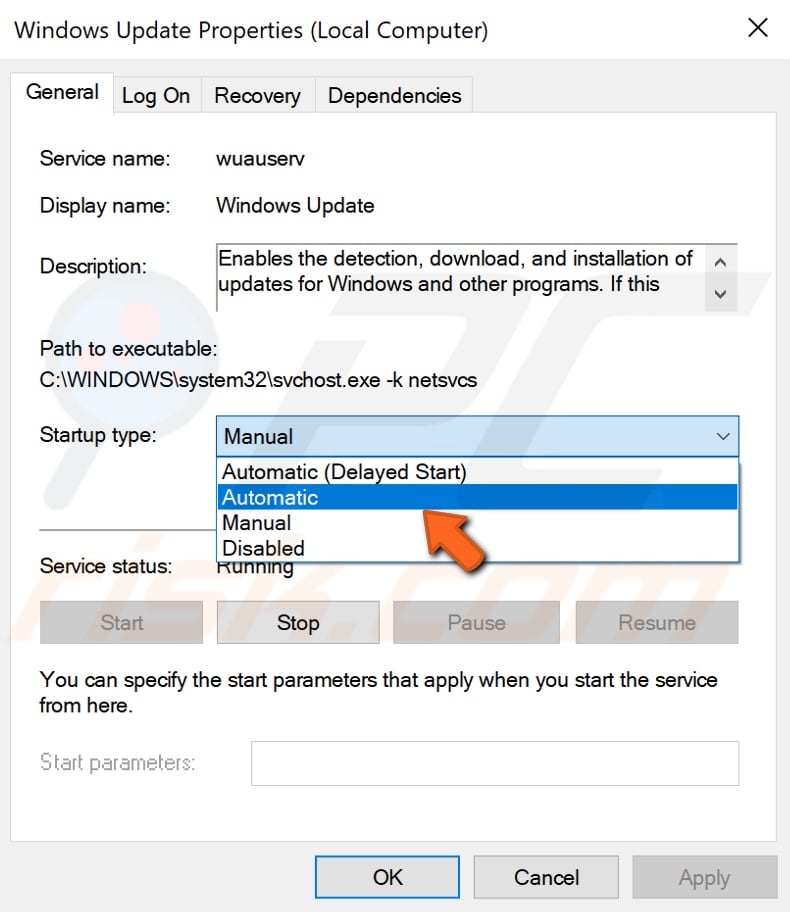 Change Ownership Of Your Drive
Sometimes apps won't open because of the ownership problems and you will need to change ownership of your C: drive to fix this problem. Open This PC (Same as My Computer on older versions of Windows) and find the drive where your Windows 10 is installed. It is usually the drive C:. Right-click on the drive and select "Properties" from the dropdown menu.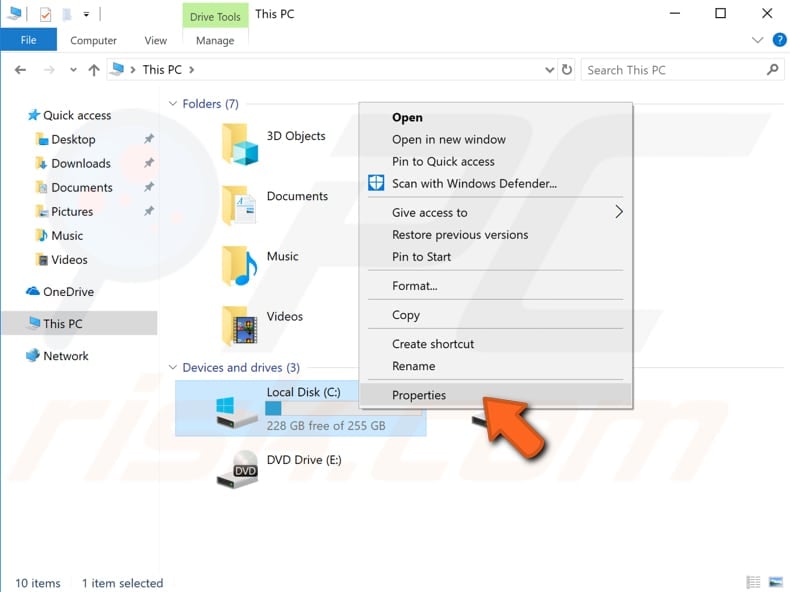 In the Local Disk (C:) Properties window go to "Security" tab and then click on "Advanced".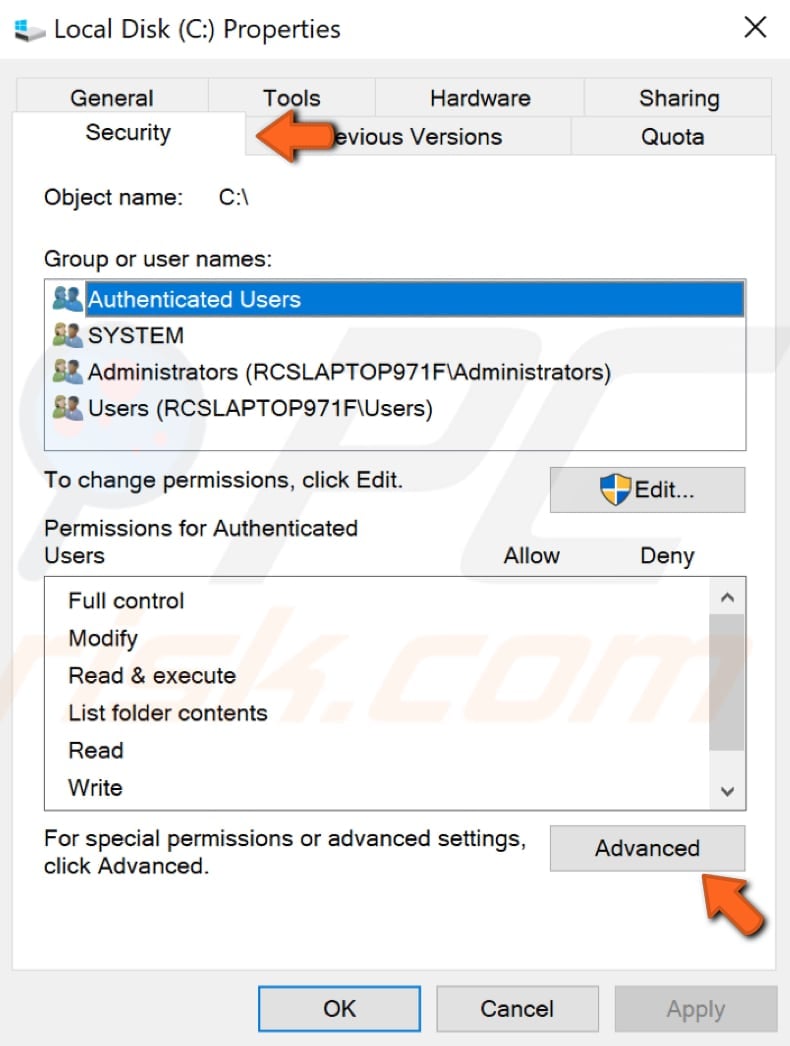 In Advanced Security Settings for Local Disk (C:) window find "Owner" and click on "Change" next to it.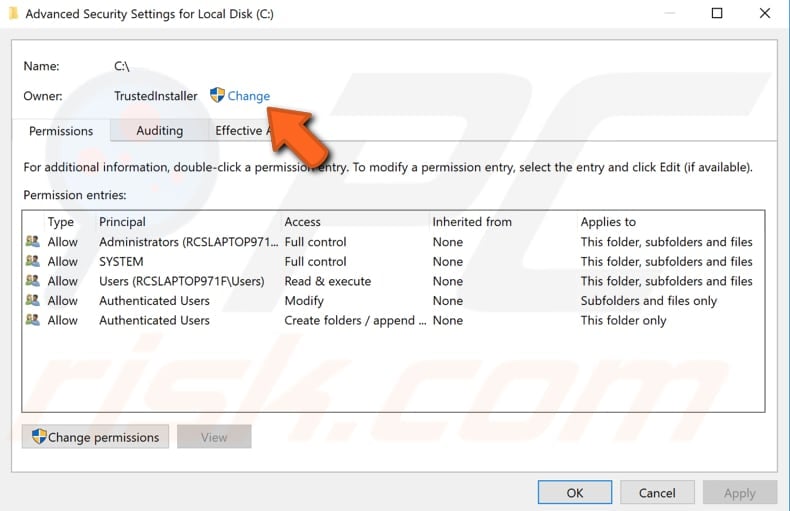 In Select User or Group window click on "Advanced...".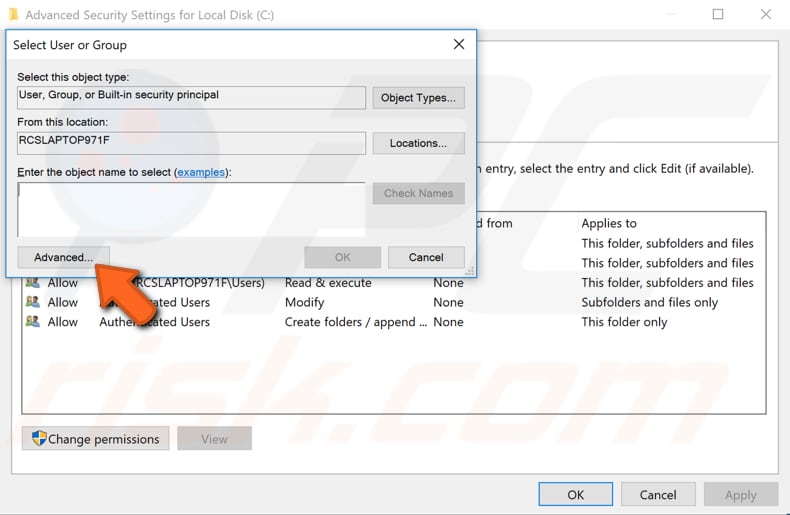 Click on "Find now", list of users and user groups will appear. Find the "Administrators" group, select it and click "OK".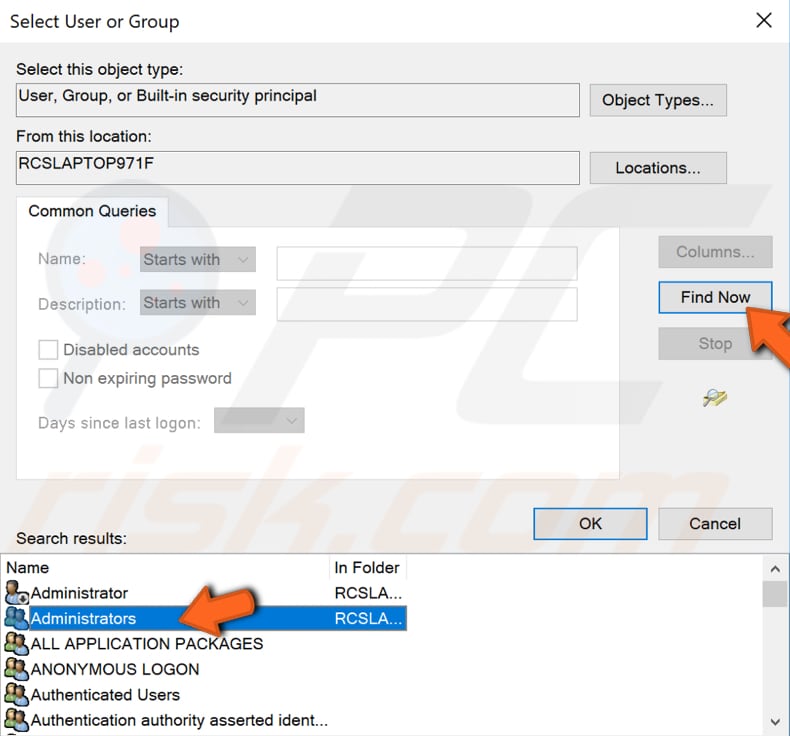 Then in Select User or Group window click "OK" as well.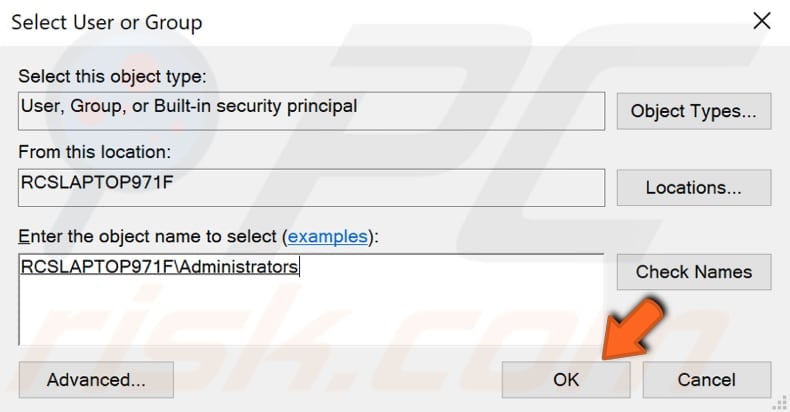 In the Advanced Security Settings for Local Disk (C:) window the owner should be changed to Administrators. Administrators group should be added to "Permission entries" list. Mark "Replace owner on subcontainers and objects" checkbox and click "Apply" and "OK". It will take some time to replace ownership.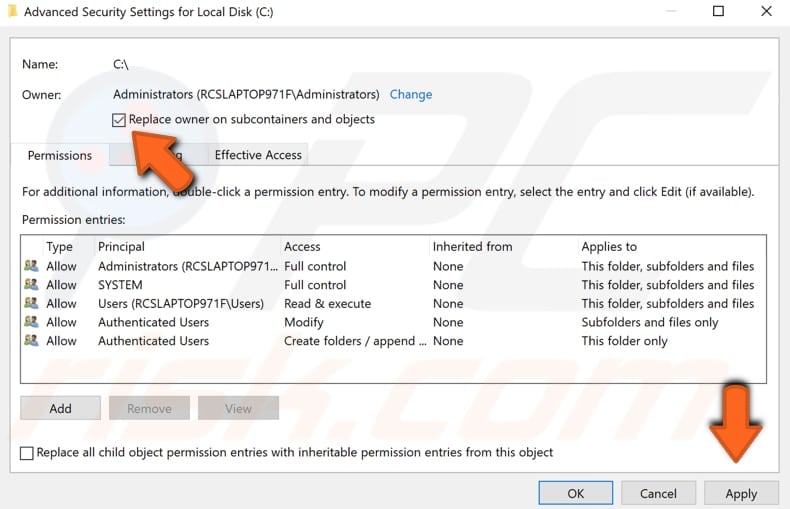 Change FilterAdministratorToken
If you are having problems not only with opening apps but with Start Menu while using an administrator account as well, you can fix this problem by changing FilterAdministratorToken in Registry Editor. Open Run dialog box by typing in "run" in Search and clicking on the "Run" result. In Run dialog box type regedit and and click ok tu run Registry Editor.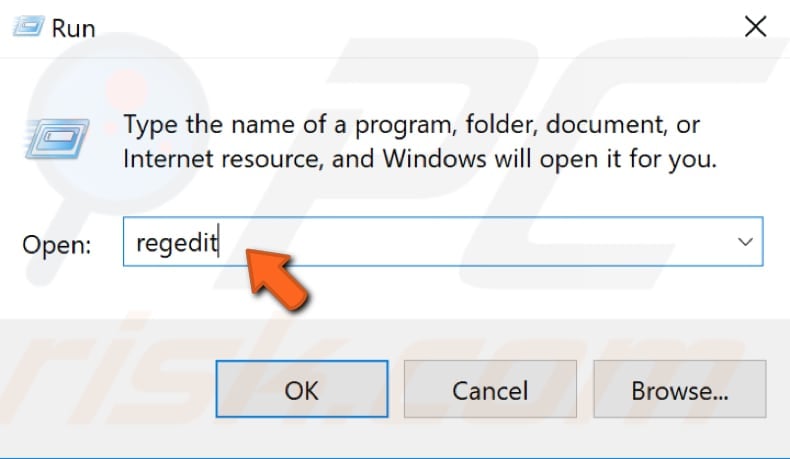 In Registry Editor you will need to follow this path: "HKEY_LOCAL_MACHINES\SOFTWARE\Microsoft\Windows\CurrentVersion\Policies\System"
When you are on "System" folder, you will see a list or registry files on the right pane. Find "FilterAdministratorToken" and double click on it. If "FilterAdministratorToken" does not exist, you can create it by right-clicking on the right pane and choosing "New", then "DWORD (32-bit)" value. Change the name of the new value to FilterAdministratorToken.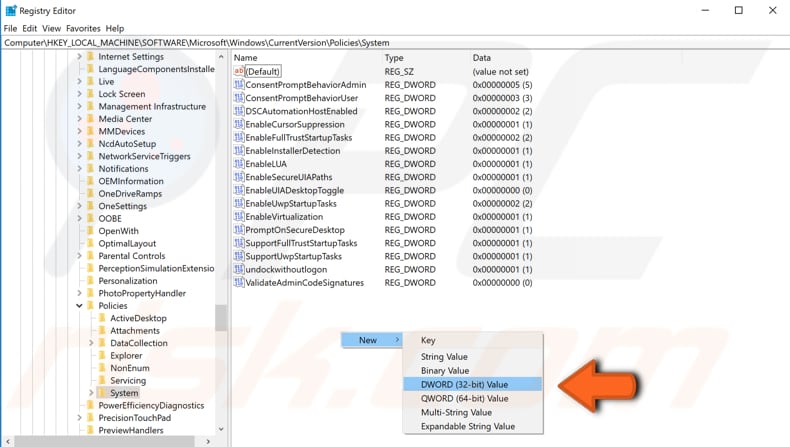 When you finished creating new value, double-click on it (as you would do if it already existed) and in Edit DWORD (32-bit) Value window find "Value data" box, type "1" and click "OK" to save the changes. Close Registry Editor and restart your computer.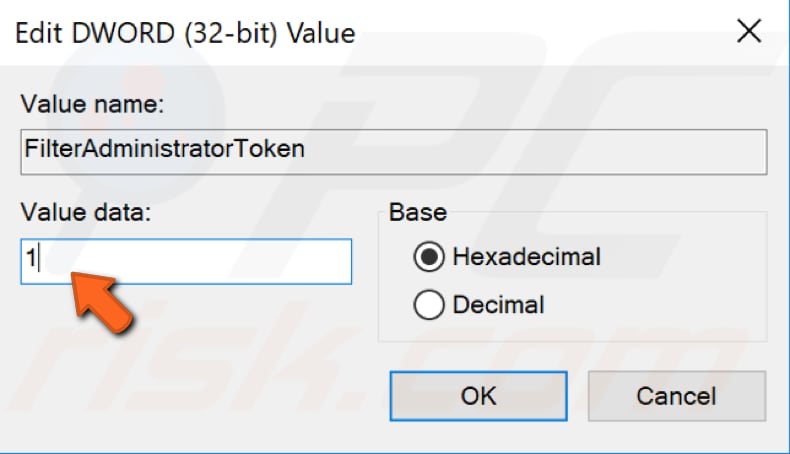 Update Your Apps
Sometimes the reason why apps won't open is because they are outdadet, not updated. Make sure that your apps are updated to the latest version. Open Store (or Microsoft Store) app and click on your Microsoft Account icon next to the Search box. Choose "Downloads and updates" from the dropdown menu. Click "Check for updates" button and update all apps.
We hope that the solutions provided in this guide helped you to fix the problem with your apps and they are opening properly now. If none of these steps helped, there is one more thing you can do. You can create a new local account and transfer all your personal files to it, and then delete the old account.
Video Showing How To Fix Not Opening Apps Problem: