'Error Code - Site you are visiting contains Malware' Error
Also Known As: PUPs causing fake error messages

Written by Tomas Meskauskas on
'Error Code: Site you are visiting contains Malware' error removal instructions
What is 'Error Code: Site you are visiting contains Malware' error?
This error message contains text stating that the user's visited website is infected with malware. Although this warning may seem useful (helping to prevent computer infections), the statement is false. It is generated by rogue adware-type applications and users are unable to close it. The fake error message is generated by MovieDea adware. Be aware that all adware-type apps claim to enhance the Internet browsing experience by enabling various useful features. In fact, these false claims are merely attempts to give the impression of legitimate and useful software. The reason why applications such as MovieDea are categorized as adware and potentially unwanted programs (PUPs) is stealth installation - most infiltrate systems without users' consent. Furthermore, they display intrusive online advertisements and track Internet browsing activity.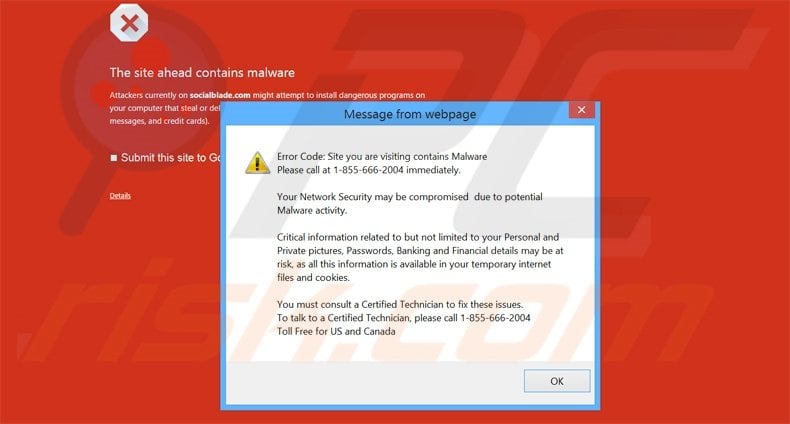 MovieDea, and other similar PUPs, display interstitial, transitional, pop-up, banner, coupon, in-text, targeted video, search, and full-page ads. None originate from the visited websites, and thus, conceal underlying web content, since users are forced to continually avoid clicking them. This significantly diminishes the Internet browsing experience. Furthermore, some adware generates ads that redirect to infectious sites - clicking these suspicious advertisements can lead to further computer infections. This is achieved using a virtual layer, which enables placement of any third party graphical content on visited websites. Most of adware collects information relating to users' Internet browsing activity. Applications such as MovieDea are likely to track Internet Protocol (IP) addresses, Internet Service Provider (ISP), geolocation, websites visited, pages viewed, search queries, and some even track mouse and keyboard activity. This gathered information is later shared with third parties. Therefore, having rogue apps installed on your system might cause serious privacy issues or even identity theft. You are strongly advised to uninstall all suspicious applications immediately.
There are hundreds of PUPs similar to MovieDea. In fact, adware-type applications are generally very similar - all claim to enable useful functionality, and yet, they simply display advertisements and collect various user/system information. Applications such as MovieDea are designed solely to generate revenue for the developers - they provide no significant value for users.
How did rogue application install on my computer?
Bogus adware-type applications usually infiltrate systems using a deceptive software marketing method called 'bundling' - stealth installation of third party software with regular software/apps. Many users do not express enough caution when downloading and installing their chosen software. Aware of this, developers often conceal adware (including MovieDea) within the 'Custom' or 'Advanced' settings. By skipping this section, users inadvertently expose their systems to risk of infection and often install rogue apps.
How to avoid installation of potentially unwanted applications?
Pay close attention during the download and installation processes. Follow each step and never accept offers to install third party applications. In addition, select the 'Custom' or 'Advanced' options, rather than 'Quick' or 'Typical' - this will reveal any (hidden) rogue apps and allow you to cancel them.
Fake 'Error Code: Site you are visiting contains Malware' error message:
Error code: Site you are visiting contains Malware
Please call at 1-855-666-2004 immediately.
Your Network Security may be compromised due to potential Malware activity.
Critical information related but not to limited to your Personal and Private pictures, Passwords, Banking and Financial details may be at risk, as all this information is available in your temporary internet files and cookies.
You must consult a Certified Technician to fix these issues.
To talk to a Certified Technician, please call 1-855-666-2004
Tool Free for US and Canada
To close the fake error message, end the adware (in this case, MovieDea) process in Windows Task Manager: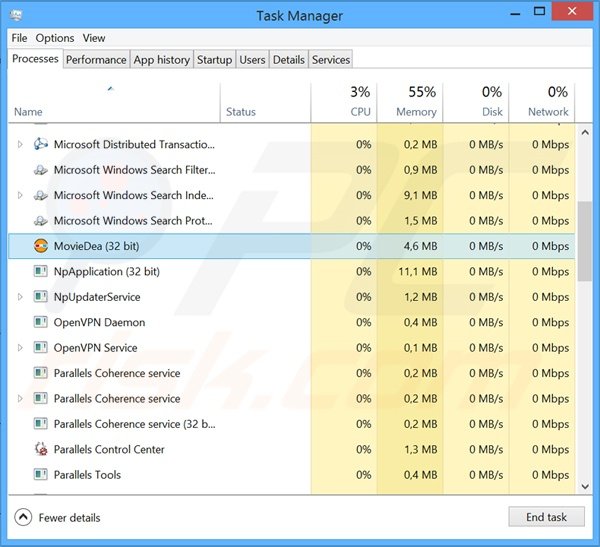 Quick menu:
'Error Code: Site you are visiting contains Malware' error removal: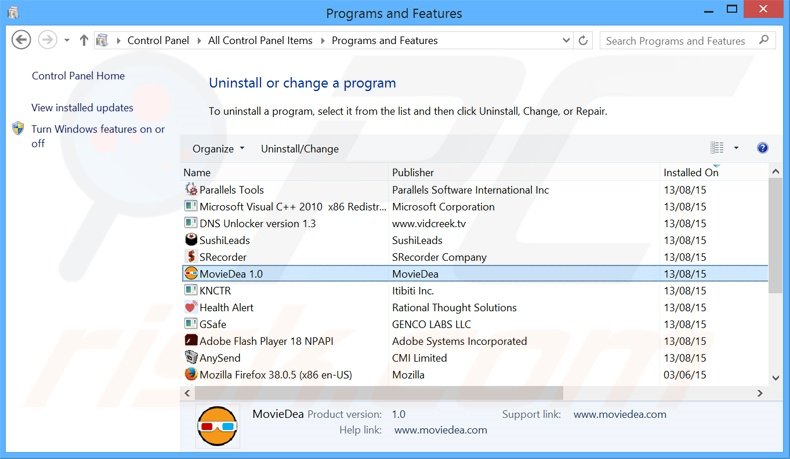 In the uninstall programs window, look for any recently installed suspicious applications (for example, "MovieDea 1.0"), select these entries and click "Uninstall" or "Remove".
After uninstalling potentially unwanted programs that cause 'Error Code: Site you are visiting contains Malware' error, scan your computer for any remaining unwanted components or possible malware infections. To scan your computer, use recommended malware removal software.
Remove potentially unwanted plugins from Internet browsers:
Video showing how to remove potentially unwanted browser add-ons:

Remove malicious add-ons from Internet Explorer: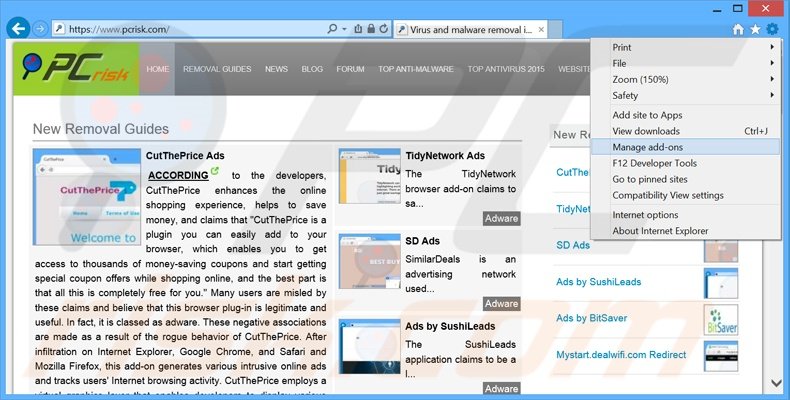 Click the "gear" icon

(at the top right corner of Internet Explorer), select "Manage Add-ons". Look for any recently-installed suspicious browser extensions, select these entries and click "Remove".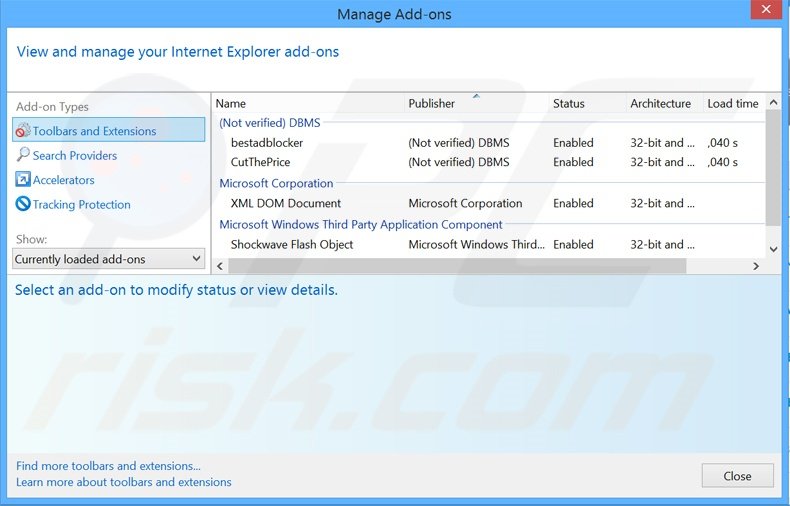 Remove malicious extensions from Google Chrome: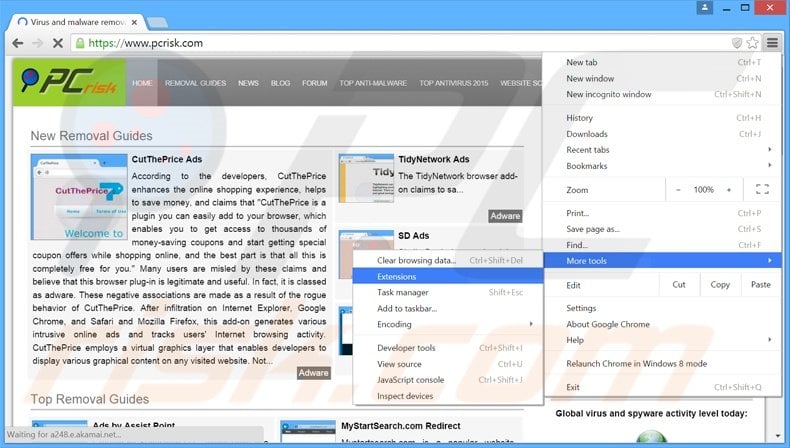 Click the Chrome menu icon

(at the top right corner of Google Chrome), select "Tools" and click "Extensions". Locate all recently-installed suspicious browser add-ons, select these entries and click the trash can icon.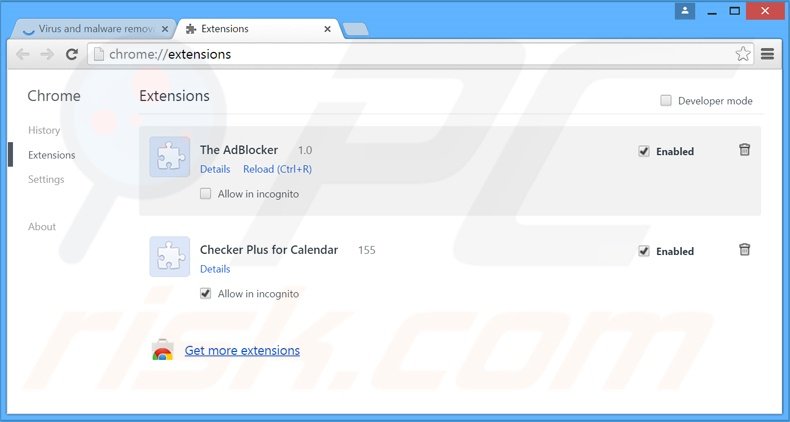 Remove malicious plug-ins from Mozilla Firefox: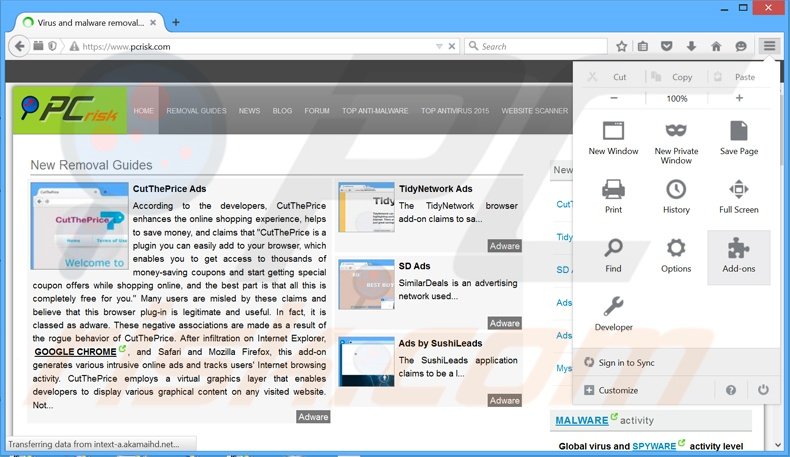 Click the Firefox menu

(at the top right corner of the main window), select "Add-ons". Click "Extensions", in the opened window, remove all recently-installed suspicious browser plug-ins.