3 Easy Ways to Find Router IP Address in Mac
Almost every household and office has at least one or multiple routers. A router is network hardware that allows communication between the internet and your local network (for example, your Mac or other connected devices). As the name suggests, it "routes" data between the devices and the internet. Traffic, like emails or web pages, is sent through the internet in the form of data packets, consisting of user data and control information.
The most known type of IP router is a wireless router. Small office and home routers that, as mentioned above, just forward data between the internet and connected home devices.
Big corporations use enterprise routers that connect businesses or ISP (Internet Service Provider) networks to powerful core routers. Those routers must support multiple various data transmissions of the highest speed and forward IP packets at full speed. Core routers are mainly used by cloud providers or service providers.
An edge router or a gateway router is, as the name suggests, a network's most outer point of connection with external devices and the internet. It distributes data to end-users, secures the network edge, and protects the core router by securing IP traffic from other edge and core routers. Edge routers usually have Ethernet ports that connect to the internet and few outputs to connect other routers.
The purpose of a distribution router is to receive data from the edge router through a cable connection and then send it to the end-user.
A virtual router is a software that lets some router functions to be moved into the cloud and delivered as a service. They are perfect for big businesses as they are easily scalable and have reduced local network hardware management.
All routers have an IP address that you can use to log into your router and manage it.
An IP (Internet Protocol) address is an address of network hardware, like a router. An internet protocol helps connect your devices to your network. All devices connected to an internet network have an IP address that is made of various numbers or characters. Each IP address is unique, and there are billions of devices worldwide, which means there is a requirement for as many IP addresses as connected devices. The internet protocol version IPv6 meets this demand.
There is also an IPv4 internet protocol version, which is older than IPv6. IPv4 has space for over 4 billion IP addresses. It configures IP addresses in a numerical value or, in simply put, numbers. Having IP addresses only in numbers may allow them to conflict with each other. That is why, with the IPv6 version, a hexadecimal (16 character system) method was implemented. That is why the IPv6 version can hold up to trillions of unique IP addresses.
IP addresses can be private, public, static, and dynamic. A private IP address is an address of your device that is connected to your home or business network. This IP address can only be accessed from your home or business and can not be accessed outside of that network. Suppose there are multiple devices connected to one internet service provider (ISP). In that case, all of them will have a unique and private IP address.
A public IP address is a primary address that your private network is connected to. It is used to access the internet and the world. All users have a unique public IP address. With a public IP address, you can organize your servers, remotely access your computer, and more.
A static IP address is an address that does not change. That means when your device is assigned a static IP address, it will not changes until your network architecture changes or the device is removed from service. Depending on your service agreement, your internet service provider might assign you a static IP address.
A dynamic IP address is an address that changes. They are assigned to you by DHCP (Dynamic Host Configuration Protocol) servers as needed. Dynamic IP addresses are used because, as mentioned above, IPv4 can not provide enough static IP address for everyone.
If you do not know what is your router IP address you can easily find it on your devices that are connected to the same network.
Below you will find out how to find your router IP address in your Mac through System Preferences, using Terminal or through the status bar. At the bottom of the article, you will find out how can you log into your router to change its settings.
Table of Contents:
How to Check Your Router IP Address in Status Bar
With the release of macOS Big Sur, Apple has included a keyboard shortcut that allows you to acquire information faster about the network you are connected to through the status bar. In the network status bar, you will be able to see your network and router IP address, network security type, channel, and more.
To access the connected network status bar, and check the router IP address, follow the steps below:
1. Locate the network icon in the right corner of the upper menu.
2. On your keyboard, hold down the Option key and, at the same time, click on the network icon. Release the key on your keyboard when you see the status bar appear.
3. In the Status bar, under "Preferred Network", find "Router". Next to it, you will find your router IP address.
From the same status bar, you can enable Wi-Fi logging, create diagnostics reports, open wireless diagnostics, change networks, and go to "Network Preferences".
Keep in mind that this feature is only available on macOS Big Sur and later. If you are using an older operating system, see the methods below.
How to Check Your Router IP Address in System Preferences
In macOS Catalina or older, you can easily check your router IP address in Network settings.
To check your router IP address through System Preferences, follow the steps below:
1. In the left corner of the upper menu, locate the Apple logo, and click on it.
2. When you see a menu pop-up, click on "System Preferences".
3. In the "System Preferences" window, locate and click on "Network" to go to network settings.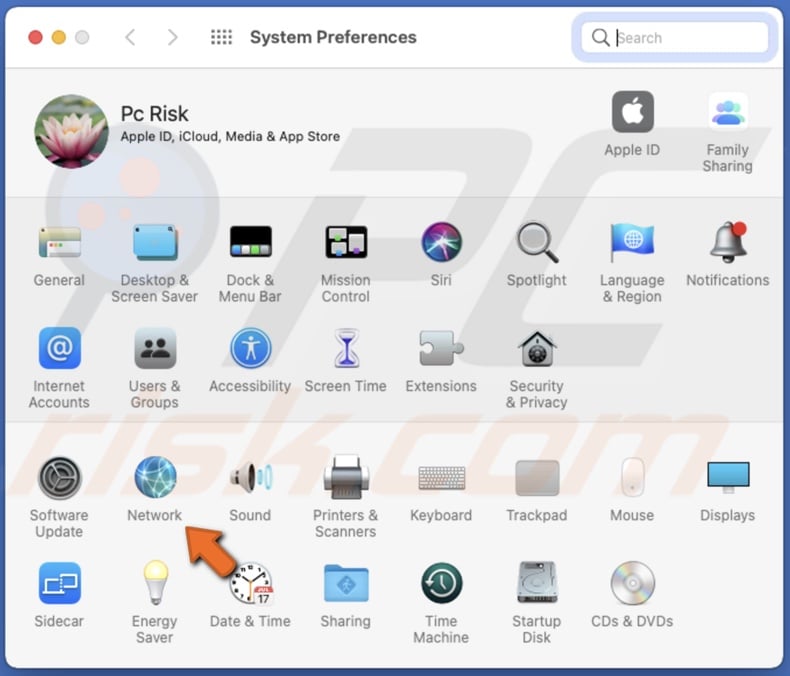 4. When the "Network" window will appear on the left side of it, select your network connection. If you are connected through Ethernet, the router IP address will be displayed on the right side next to "Router".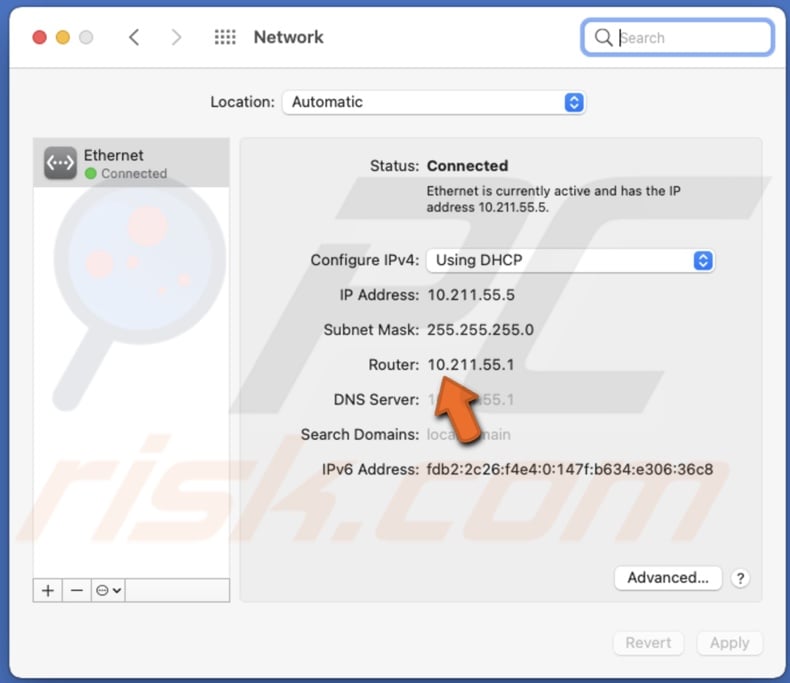 5. When you have selected your internet connection, at the bottom of the "Network" window, click on "Advanced".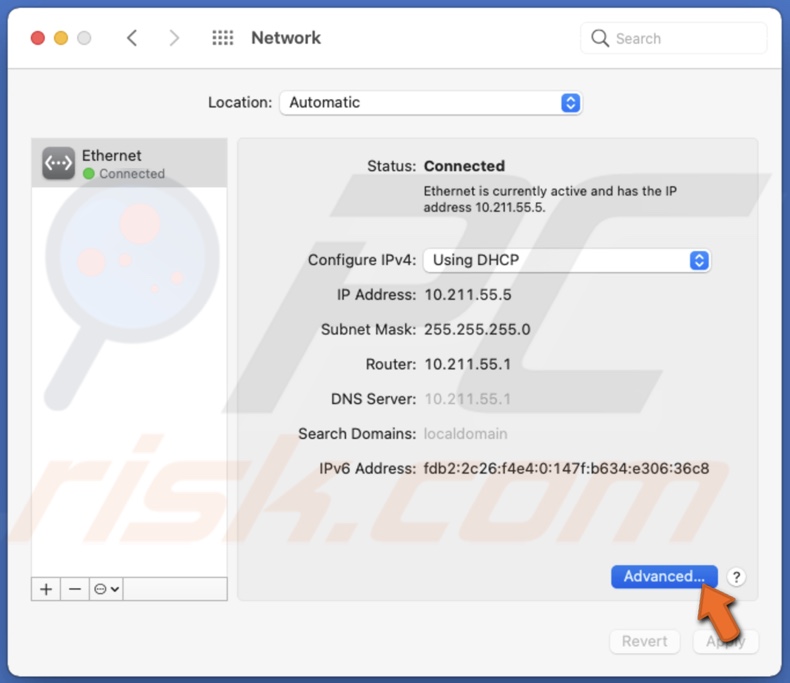 6. Then, go to the TCP/IP tab. You will find it in the upper part of the window.
7. You will find your router IP address next to "Router" located under "Configure IPv4".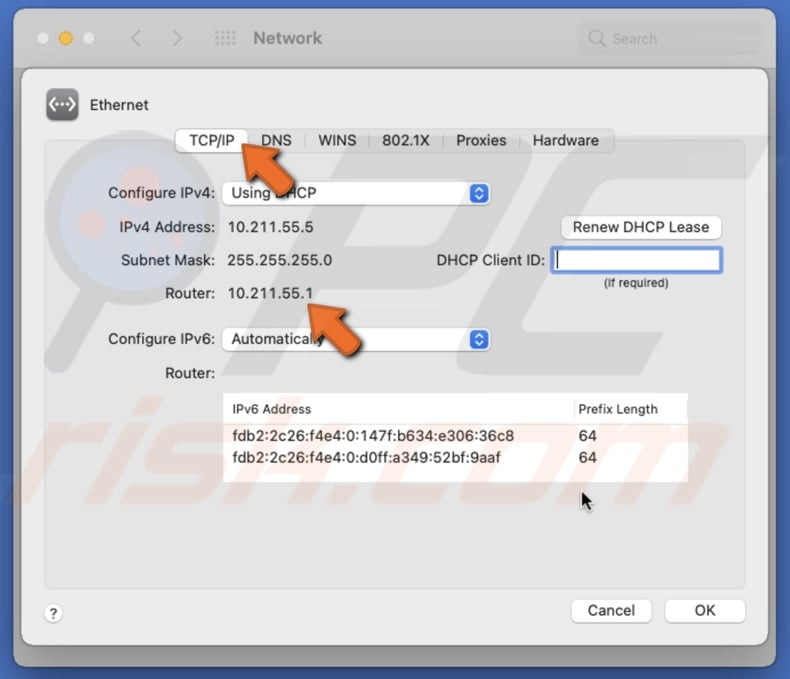 In the network advanced settings, you can also renew DHCP lease, change DNS servers, and more.
How to Check Your Router IP Address in Terminal
If you like to use Terminal or have it open all the time, you can check your router IP address using it as well. If your operating system is Catalina or older, checking the router IP address using Terminal can be much faster than going to Network settings.
To check your router IP address using Terminal, follow the steps below:
1. Open Terminal from Launchpad, Utilities, or Spotlight.
2. In the Terminal window, enter the command line: netstat -nr|grep default
3. You will see your router IP address displayed next to the word "default".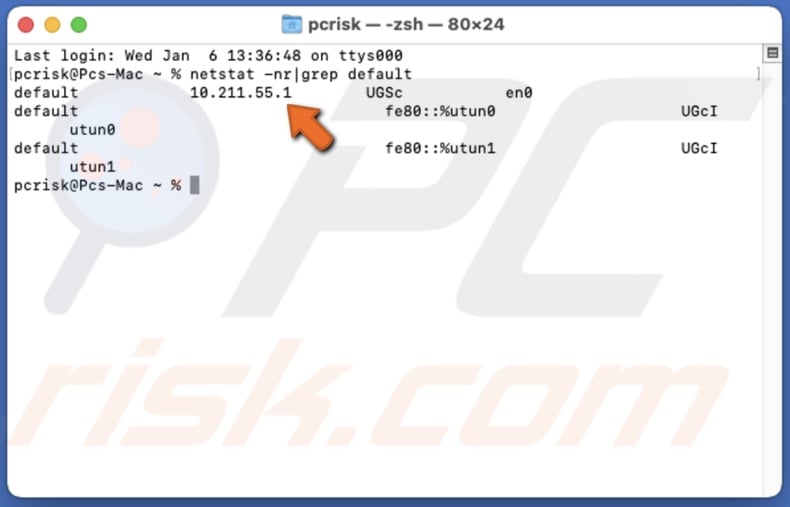 How to Sign In To Your Router
You can manage your router and change its settings by logging in to it. You can change the router name, passwords, security level, and more.
To sing into your router, follow the steps below:
1. Open any browser from Launchpad, Spotlight, or Finder.
2. In the address bar, enter your router IP address. If you do not know your router's IP address, choose the method above, and follow the steps to find it.
3. If you see a page saying that the web page you are trying to view is not secure and your connection is not private, make sure you have correctly entered your router IP address. If it is correct, then click on "Proceed" even if it says it is not secure.
4. You will see a page with your routers brand asking you to log in.
5. Enter the router log in a credential. You can find them on your router.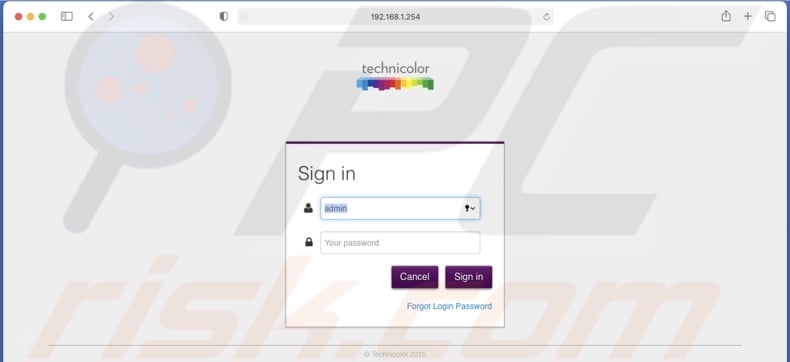 When you are logged in, you can start changing router settings, manage connected devices, create a guest network, and more.
Before making changes to your router, make sure you know what you are doing, or you may end up without having an internet connection. If that happens, contact your service provider for technical assistance.
We hope this article was helpful!
For a step-by-step tutorial, check out the video below.
Video on How to Find Router IP Address in Mac