iMessage not working on Mac?
How to fix iMessage issues on macOS
Millions of people are using various messaging apps daily to communicate with each other. And to make things simpler for iOS users, Apple created a messaging app that lets iPhone, iPad, iPod, or Mac users easily send messages, walkie-talkie style messages, share location, get confirmation on delivered messages, get read receipts and see when someone is replying to their message in real-time. iMessage users can also send stickers, animated GIFs, share music and go as far as sending money using Apple Pay. What's more impressive is that the messaging service between Apple users is free as it gets around text messaging fees so you can communicate with others while not having a data plan. Still, you are required to have an internet connection.
iPhone and other Apple devices such as iPad can also easily communicate to Mac users as it is an iOS device that has an integrated iMessage app. For instance, if you receive or send a message from your iPhone, the same message should be on your Mac.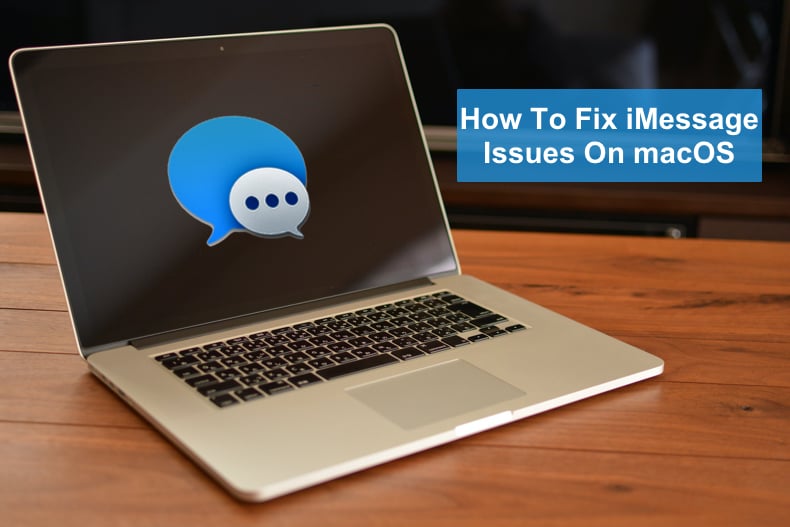 On iMessage, you can be reached via your phone number and/or email address, depending on what device you're using. Usually, people can send you messages to your phone number linked to your iPhone and your Apple ID email address.
iMessage usually works great, but sometimes issues can occur that prevent the app from working on macOS. Regular text messages need a cellular network to send messages, while iMessage requires an internet connection for the message to be sent. Different colored messages indicate whether you're sending an iMessage or a simple text message. An iMessage appears with a blue background, while an SMS has a green background. If you're having a Message sync problem, first, check if your Mac is connected to the internet. It can be wi-fi, ethernet, or personal hotspot. If everything is fine with your internet connection, see if all email addresses you want to use with iMessage are active. If not, check iMessage settings for both your Mac and iPhone or iPad and make sure the same number and email addresses are active.
Suppose your Mac doesn't receive messages while your other devices do try sending a message from your Mac. Some users have reported that all past text messages appear after sending a message from their Apple computer. If you're experiencing other problems or the solutions above didn't help, look at the troubleshooting steps below.

Table of Contents:
Enable iMessage
Although iMessage rarely disables, sometimes it can be the cause of the app not working.
1. Click on "Messages" in the menu bar.
2. Select "Preferences".
3. Switch to the iMessage tab.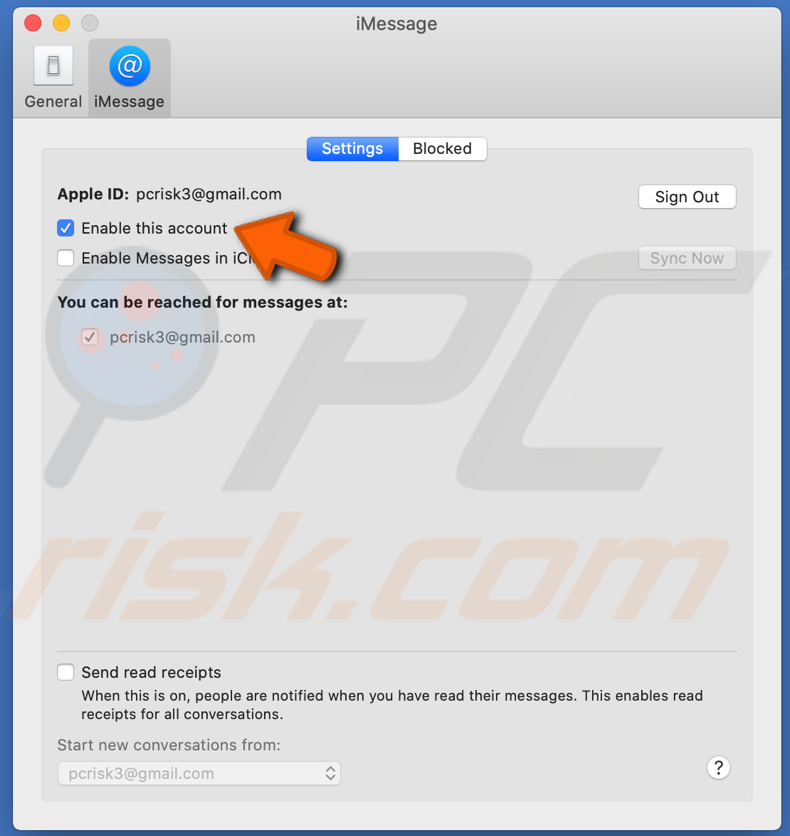 4. "Enable this account" needs to be checked.
5. Check "Enable Messages in iCloud" if you have more than one Apple device.
Connection issues between iMessage and Mac can also be solved by disabling and re-enabling iMessage on Mac.
Mac Reboot

Many users have reported that Mac reboot usually solves the iMessage app not working. Restarting your device mainly clears it's memory and starts it up fresh. When you restart Mac, it closes all running programs and clears any glitches that may occur.
1. Click on the Apple logo in the menu bar.
2. Select "Restart".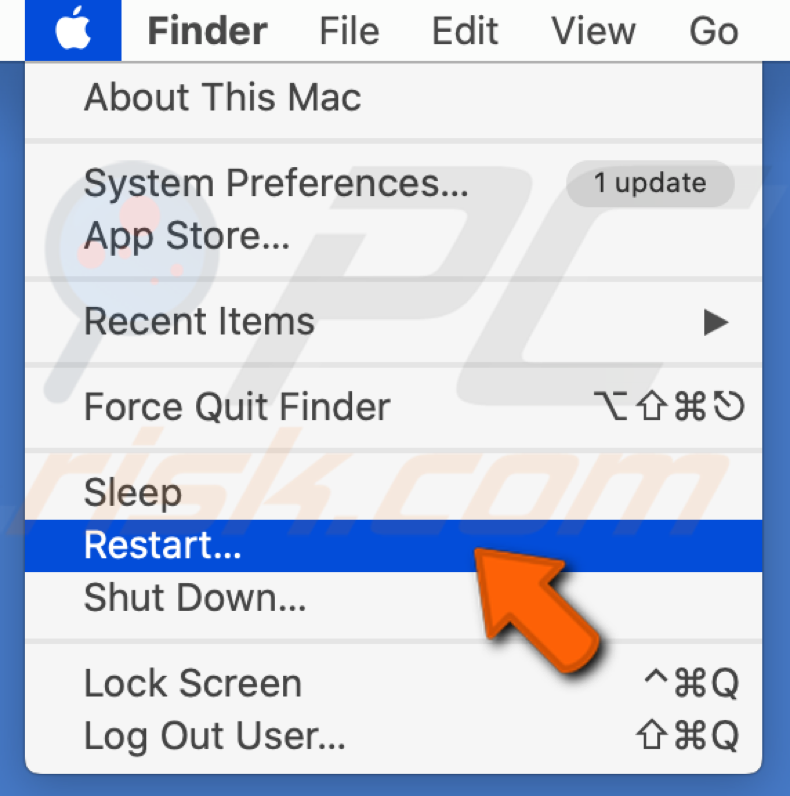 3. On the pop-up window, click "Restart".

After rebooting your Mac, open the iMessage app and check if the problem is solved.
Sign Out and Sign Back Into iMessage
When iMessage is not syncing on Mac, a simple reboot manages to solve the problem. Signing out and signing back into the iMessage app should help half the time when this issue occurs.
1. Click on "Messages" in the menu bar.
2. Select "Preferences".
3. Switch to the iMessage tab.
4. Click "Sign Out".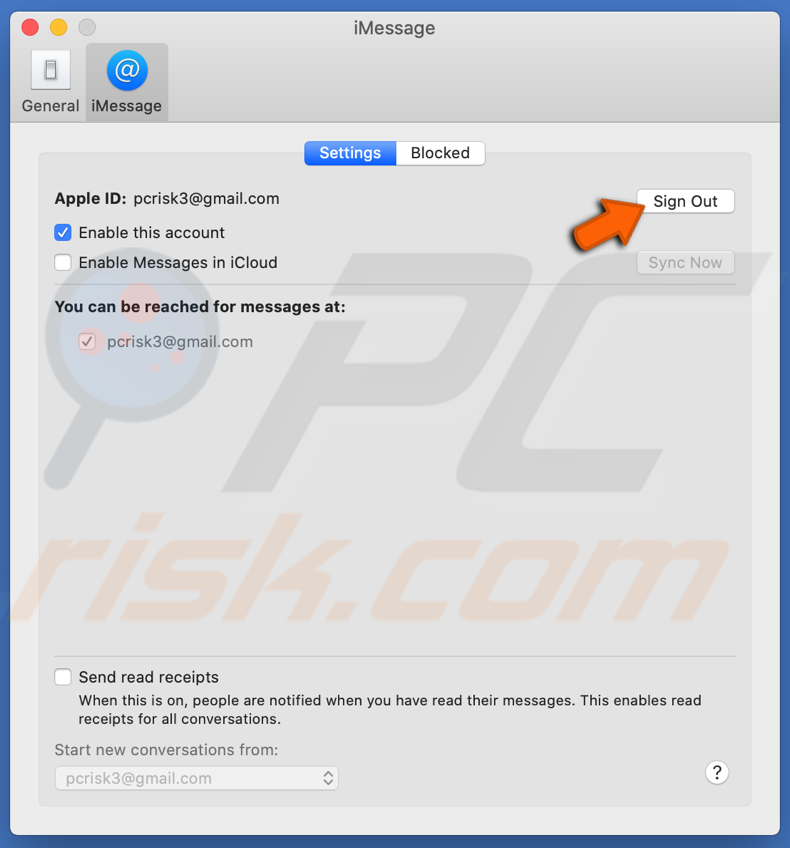 5. Quit Messages.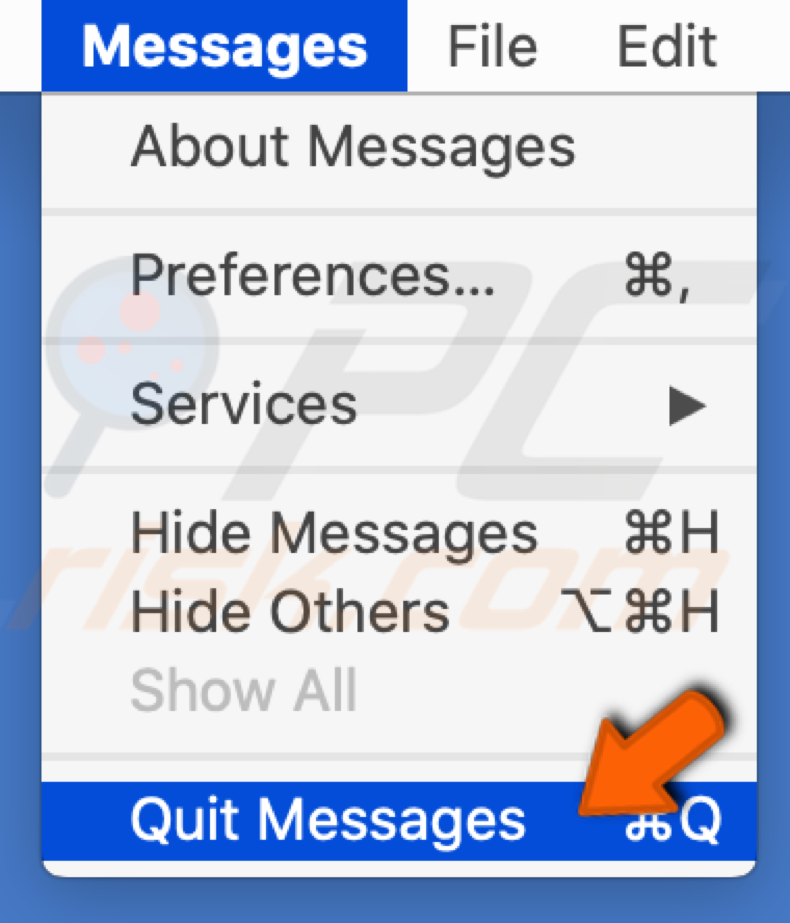 6. Relaunch the Messages app.
7. Enter your Apple ID email and password.
8. Click on "Next".
9. Go to "Messages" and then "Preferences" again. In the iMessage tab check "Sync Now".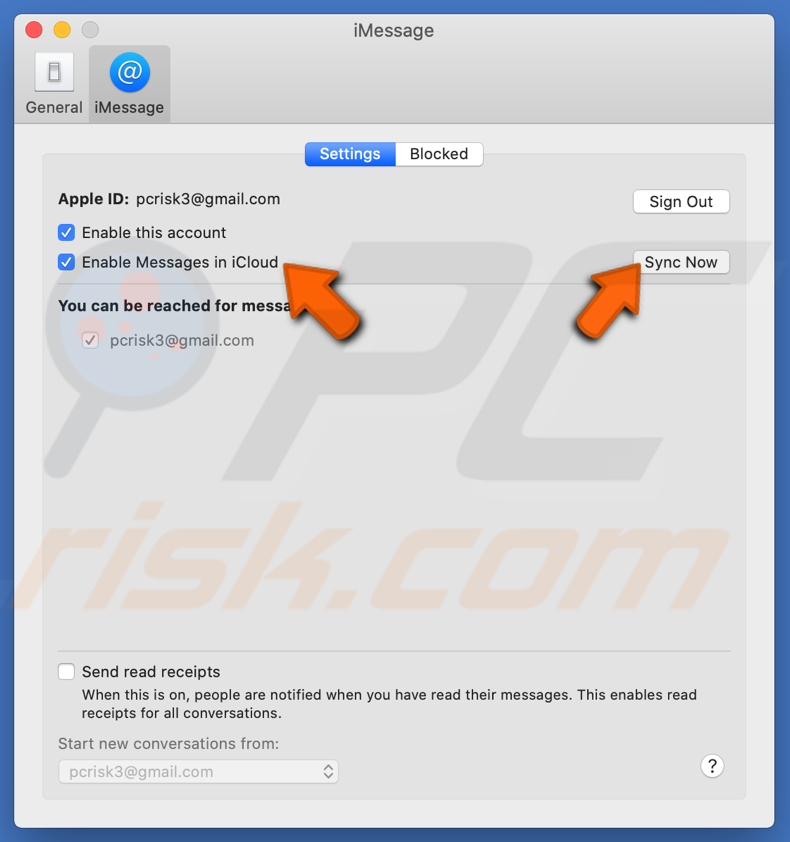 Clear iMessage Cache
If Mac is showing any messages authentication error, you might want to clear the iMessage cache. Before clearing the cache, you need to log out of iCloud and Messages.
1. Close The iMessage app if it's open.
2. Open Finder.
3. At the same time, press the Command+Shift+G key to bring up the "Go To Folder" window.
4. In the dialog box, enter ~/Library/Messages/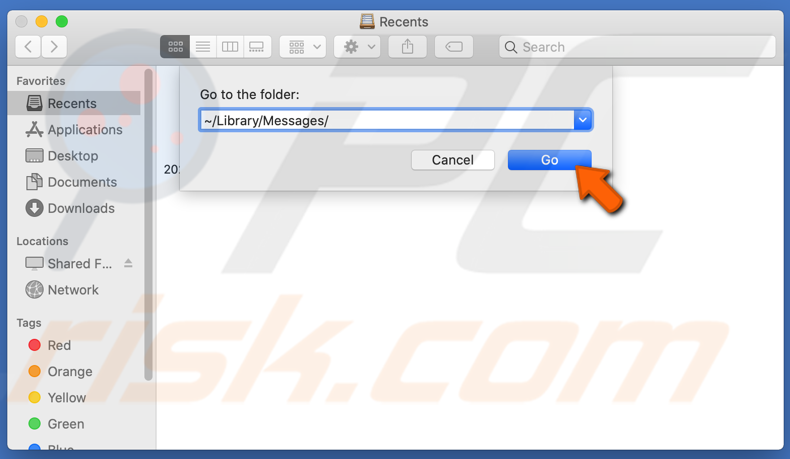 5. Select all files and move them to Trash.
6. Clear your Trash and reboot Mac.
After clearing cache, your conversations might disappear, but any authentication error should be gone too.
Toggle iCloud Sign-In
Newer versions of macOS sync messages with iCloud, and sometimes it can cause problems to occur. The best-proven fix is to sign out of iCloud completely, restart Mac, then sign in to iCloud again. This usually helps Mac to reacquaint itself with the messaging server.
Before performing these steps, make sure all your iCloud files are backed up. Suppose you have Desktop and Document Sync enabled. In that case, I recommend downloading your documents and desktop files from iCloud and disabling that sync as your files can get a bit lost.
1. Click on the Apple logo in the menu bar.
2. Select "System Preferences".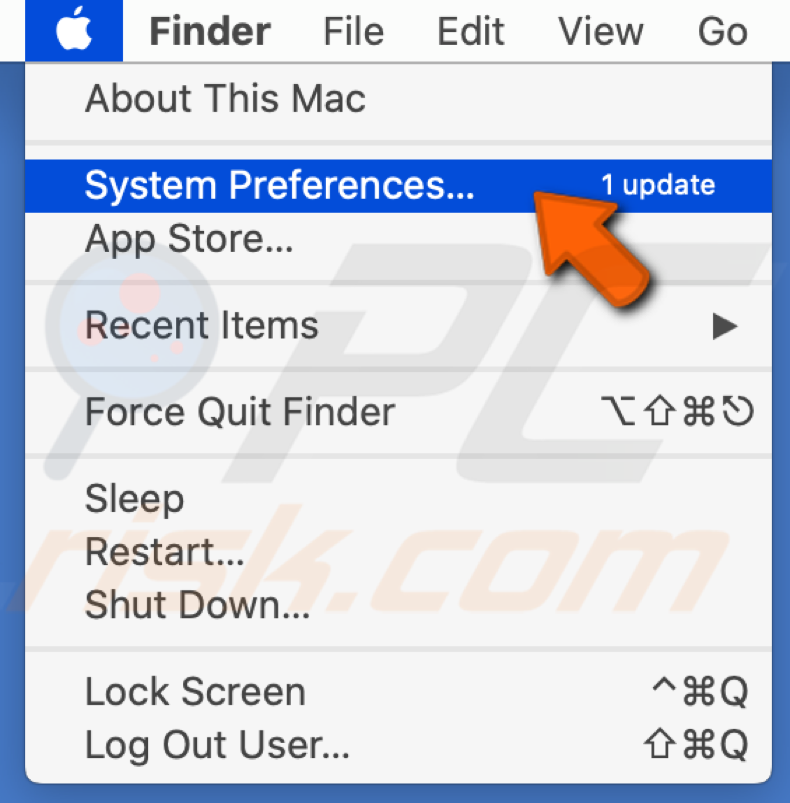 3. Click on the "Apple ID" button.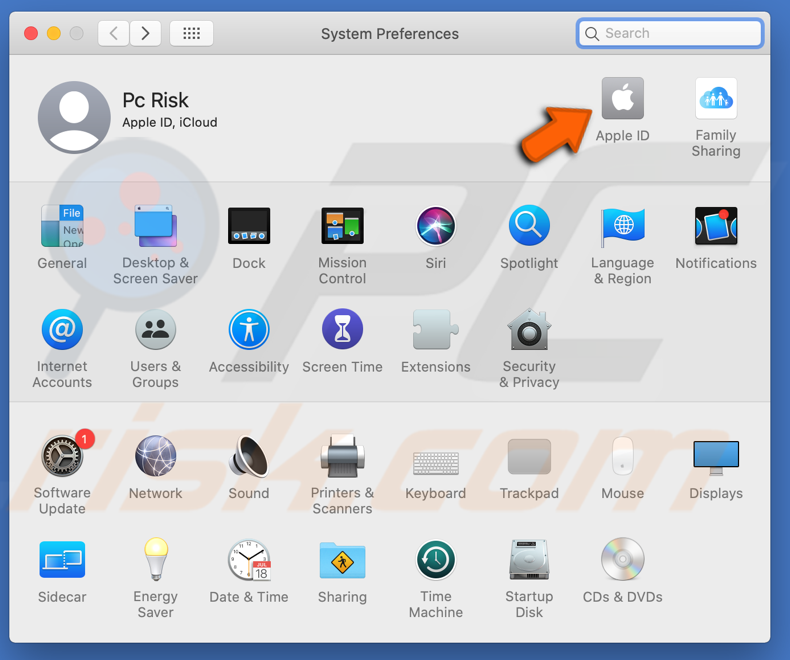 4. Select "Overview".
5. And finally, click on the "Sign Out" button.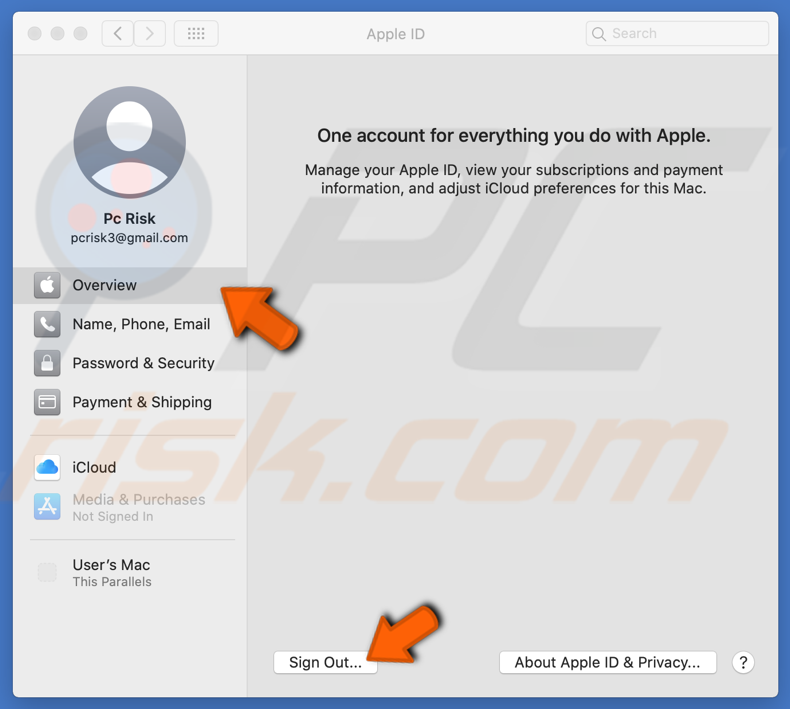 6. Restart Mac.
7. Sign in to iCloud again.
Set Time And Date Automatically
If your time and date are even slightly off, that surprisingly can cause a whole lot of problems for your Mac. Inaccurately set time zone or clock can cause HTTPS failures, cookie management, and even time-sensitive passwords. That can also be the reason messages are not working.
1. Click on the Apple logo in the menu bar.
2. Select "System Preferences".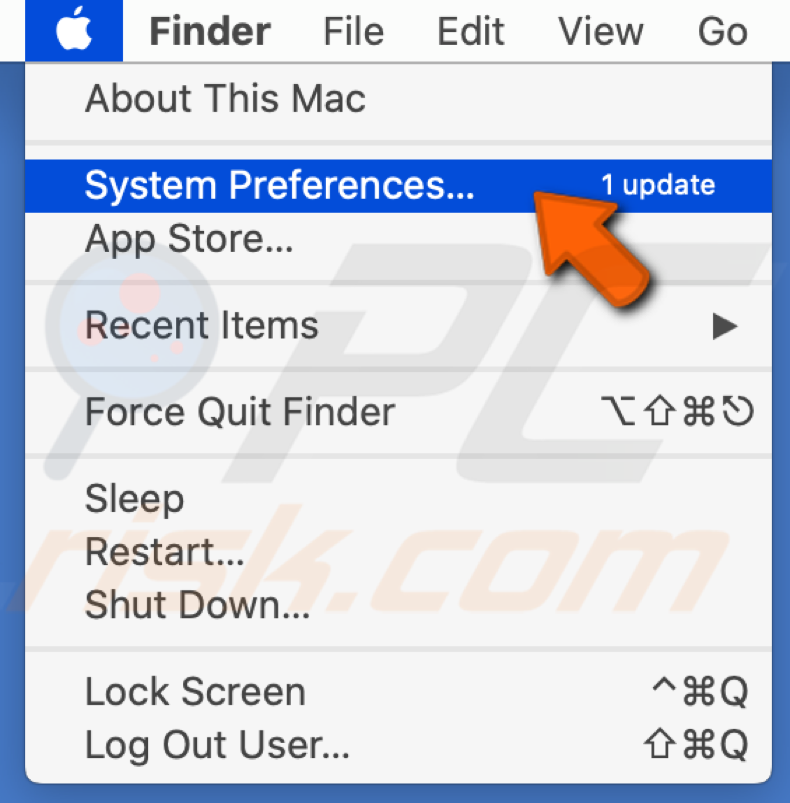 3. Find and click on "Date & Time".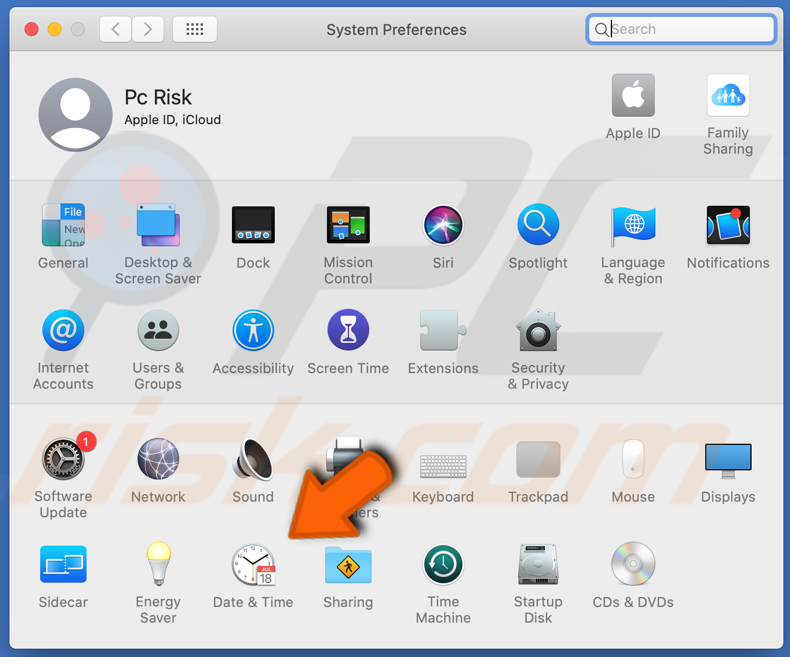 5. At the bottom left corner click on a lock.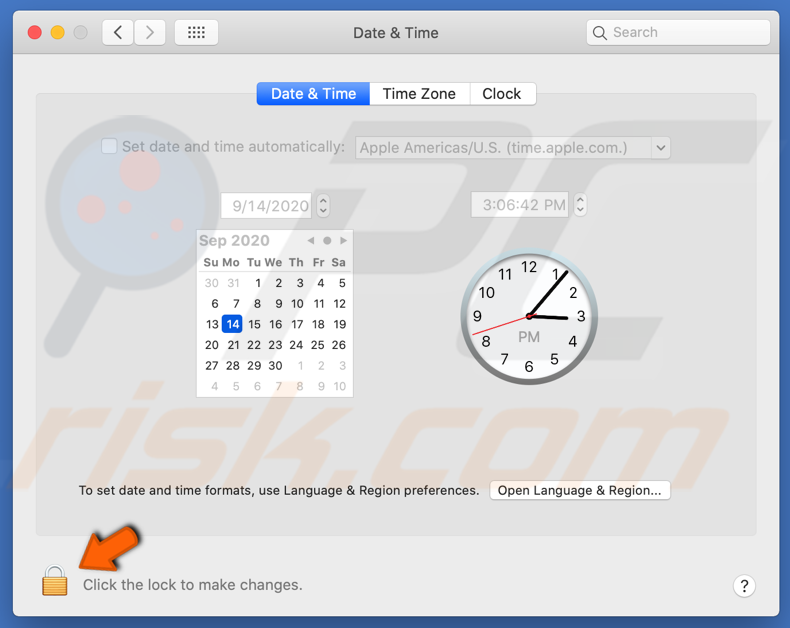 6. Enter your Mac password.
7. Check "Set date and time automatically".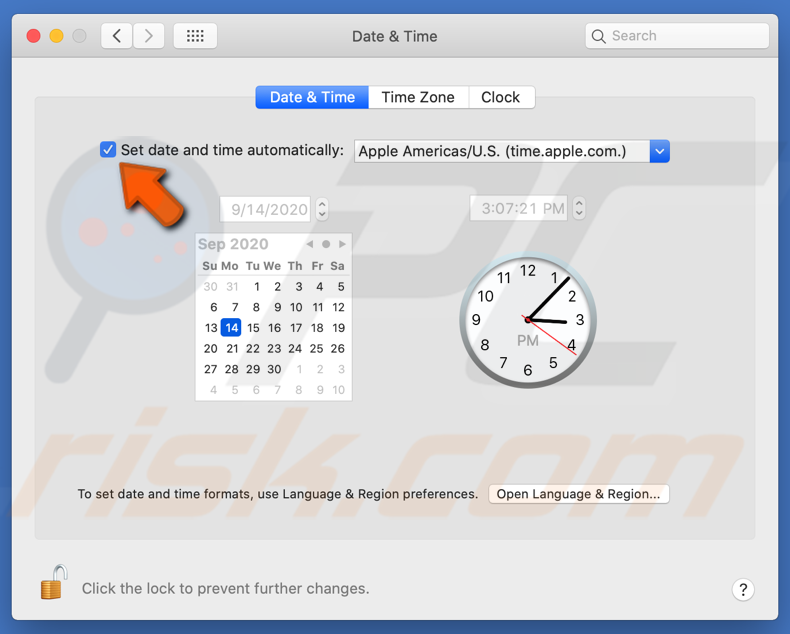 These steps should resolve iMessages to Mac syncing issue.
Message Forwarding Enabled on iPhone
If you're trying to send a message from your iPhone to your Mac and the iMessage issue is that your text message does not show up on your Mac, make sure that you've enabled SMS text message forwarding and relay for iPhone and Mac. That way, Mac can relay SMS text messages to and from iPhone through Messages. If that feature is disabled, you will not be able to send SMS text messages from your Mac to Android users.
Check If iMessage Works on iPhone/iPad
If you have other Apple devices such as an iPhone or an iPad, check to make sure that iMessage works on different devices. If other devices are also experiencing the same issue or showing "Waiting for activation error" or similar, there may be an issue with Apple iMessage servers being down.
Video On How To Fix iMessage issues on macOS