How to restore cleared Safari history on Mac?
How to restore and/or completely delete browsing history in Safari on Mac computers?
Rarely, we encounter with situation, where instant regret is felt, one of the most frequent cases, causing this disappointing situation would be clearing your browsing history. Clearing your Internet browsing history on Safari is really simple, few clicks and all your recently visited URL addresses disappears. The worst part of this situation, when you or anyone else spontaneously clears the browsing history and you realise, that you haven't saved some important addresses and desire to revert your last actions.
Additionally, you may desire to check the last browsing activities on your or anyone else Mac, but the history were deleted. This may look like situation without opportunities, however the Safari's browsing history is not deleted permanently by clicking clear history inside the application. Even though, you've cleared the Internet browsing history within Safari, and while you're unable to find it under History, the records still remains within your Mac's storage. Knowing the accurate path where Safari's history is being saved might be useful not only to restore the lost URL addresses, but also if you're seeking to completely hide your browsing. The easiest way to restore deleted browsing would be to use Time Machine's backup. In this article we will cover the methods how to restore cleared Internet Browsing history.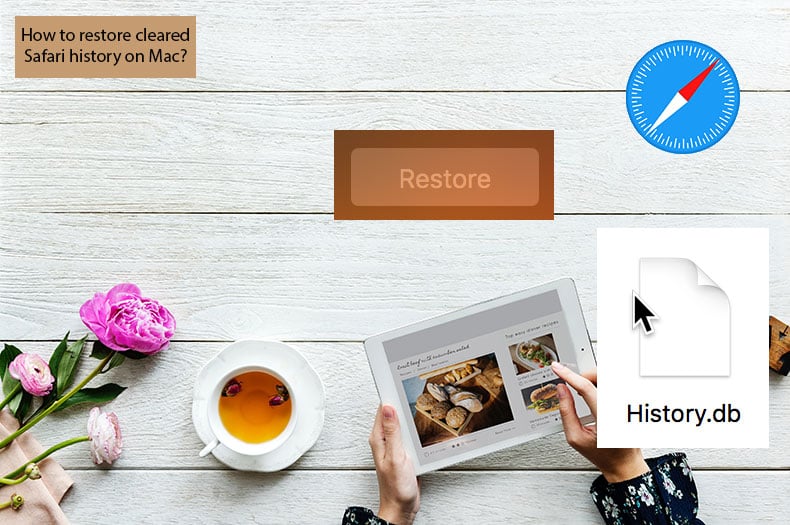 Table of Contents:
Recover cleared Safari browsing history on Mac
As it was mentioned the easiest way to recover your deleted browsing history would be to use Time Machine backup, if you're following this method we assume that you've created one earlier. Begin by closing your Safari web browser, if you still running it. Connect the Time Machine backup drive, where you've stored the most recent or any other appreciated backup file, to your Mac computer. Once you've finished your preparation tasks, launch Finder application from your Dock and click on Go option in the menu bar at top of your screen, then choose Go To Folder function. When the new window popped up requesting to enter the path, type following and click Go.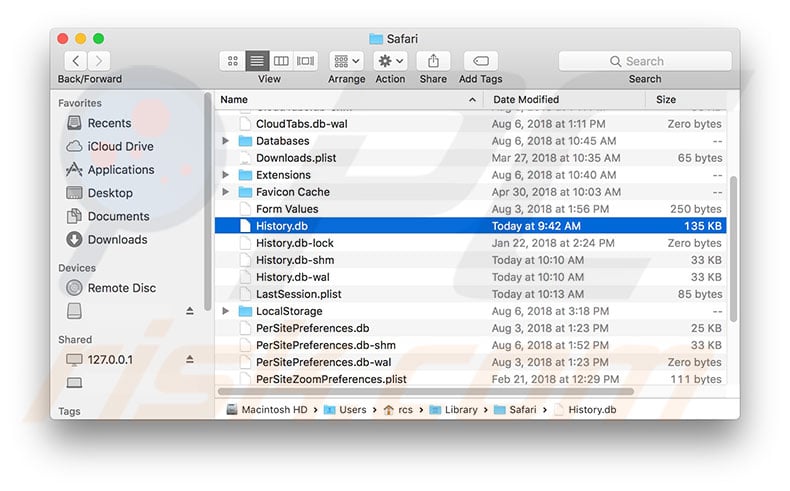 Under the Safari folder locate the file called 'History.db' select it and then click on Time Machine icon in the menu bar at top of your screen, next to Wi-Fi icon. Select Enter Time Machine option from the expanded menu.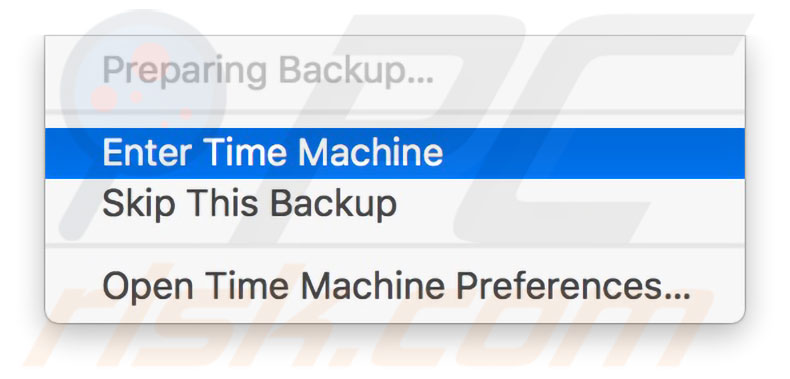 New window with Time Machine backup opens, first browse through available backup files, when you reach the desired data, look for same History.db file under Safari folder, select it and click Restore button at the bottom of window.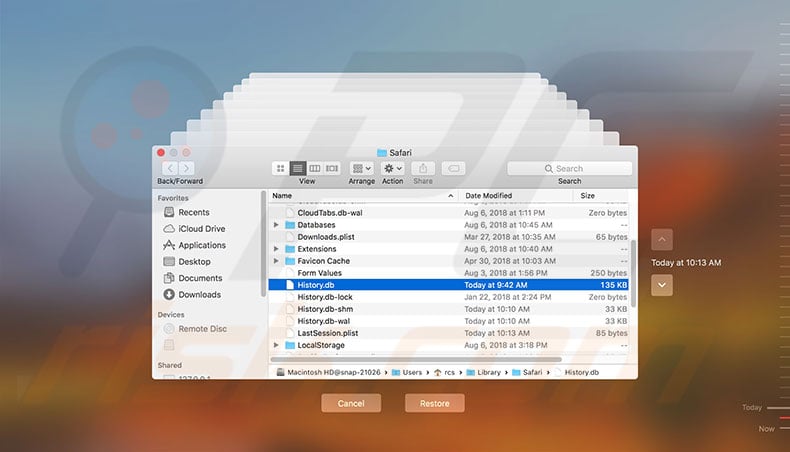 Further, Time Machine will automatically restore the required file, once process is finished your Safari browsing history is restored. Launch Safari browser again, and you will be able to expend your history, that were saved in your backup file. If you desire to check all items in the history, click on History in the menu bar at top of your screen, then select Show all History option. Alternatively you may use keyboard shortcut of Command and Y to access all history. The list with all saved URLs will appear, to make navigating easier you may consider to use search field in top right corner of the Safari window.
Additionally, History.db is basically a database file that might be reviewed with any SQL editor, also you will be able to freely navigate desired data by entering SQL queries. It is worth to mention, this method is relating to Mac computers, however, the iOS devices might restore their browsing history in a quite similar method, but instead of Safari file, you will be forced to restore your whole device, if this price is suitable, you have to restore your iOS device via iTunes or iCloud backup.
Video Showing how to restore deleted Safari browsing history on Mac