How to block unwanted messages on Mac and iPhone/iPad?
How to block advertising and other unwanted messages on your Mac computer and mobile Apple device?
Communication methods and features increased exponentially together with technology growth, since there were introduced various methods to contact between computer and smart mobile device users. There is a number of separate communication systems relating to Internet Access, such as electronic mails (e-mails), iMessages and FaceTime developed by Apple, various Voice over IP (VoIP) applications - such as Skype, WhatsApp, Vibber, Facebook messenger, etc. Probably the most popular substitute is e-mail, since it is used in vast majority of automatic systems, such as electronic shops or various ticket systems. Soon it became of the main methods to announce customers about purchases status, even the method to send notifications about sell-off or news production.
Due to it's popularity, a lot of developers began to create spam letters promoting various websites, not an exception is cyber criminals, they're sending various emails with messages stating, that you've won a lottery, received a package via delivery services company, or your last financial transaction failed. However, emails are not the one and only system, where spams and junk messages are being spread, quite frequent case, when your phone number used to send this kind of messages as well. Good news, that most of most popular email systems contains content filters, also Apple included this feature into their mobile operating system iOS, that is used on your iPhone or iPad. In this article we will publish the step-by-step guide how to set email filters and block unwanted contacts on your mobile Apple device.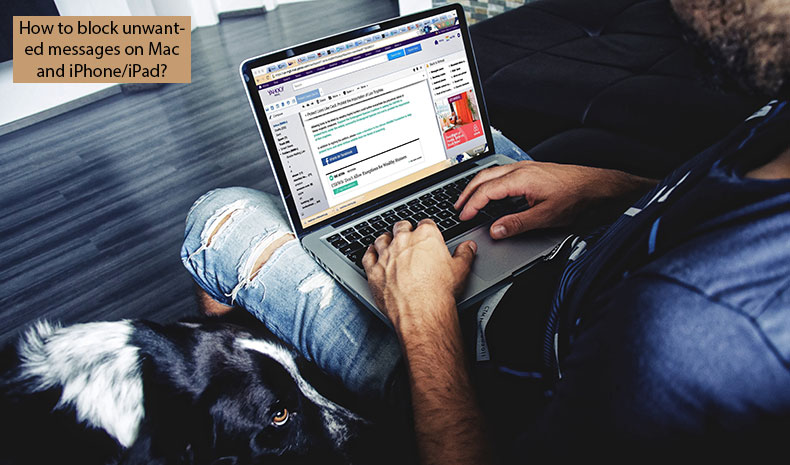 Table of Contents:
Enable mail filtering and blocking features via Mail application
As we mentioned above, Apple included a few useful functions, such as filtering junk mails and mail blocking rules to their Mail application, in order to improve Mac users experience using their electronic mail system. First of all, we recommend to try out the automatic junk mail filtering function, to do so, launch the Mail application and click on Mail in the menu bar at top of your screen, then select Preferences. Alternatively you may press the keyboard shortcut of Command and Comma (,) to enter the applications Preferences. The new window will pop up, select Junk mail tab in top of the window to access the preferences related to automatic junk mail filtering. First you will find the 'Enable junk mail filtering' option, usually it is enabled by default, however, if you see a white box, click on it to set it on. Below you will find options separated in two categories, first is labeled as ' When junk mail arrives:' and the second is 'The following types of messages are exempt from junk mail filtering:'. Under the first category it is recommended to choose 'Mark as junk mail, but leave it in my Inbox' this option will eliminate the chances, that some important emails will be hidden under Junk mail folder. However, if you're receiving a lot of junk mails you should consider choosing one of the subsequent options.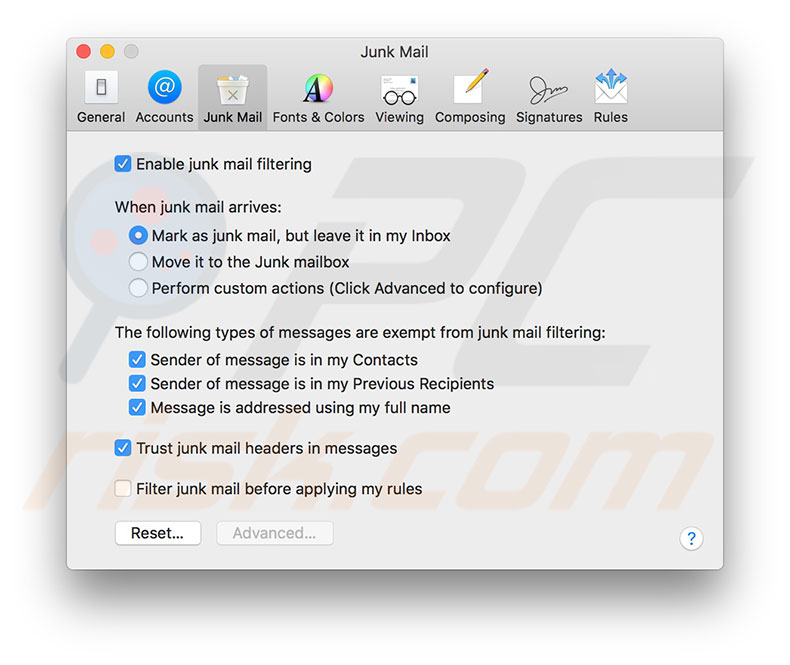 Another really useful and efficient feature would be blocking rules, you set the rules, and if received emails match these conditions the Mail application will automatically actions, that you've set within the rules tab. To begin with, click on Rules tab in top of the Mail preferences window and click on Add Rule. The new window will pop up and you will able to set name, add as much conditions as you desire and finally select the action, that will be automatically performed by Mail app.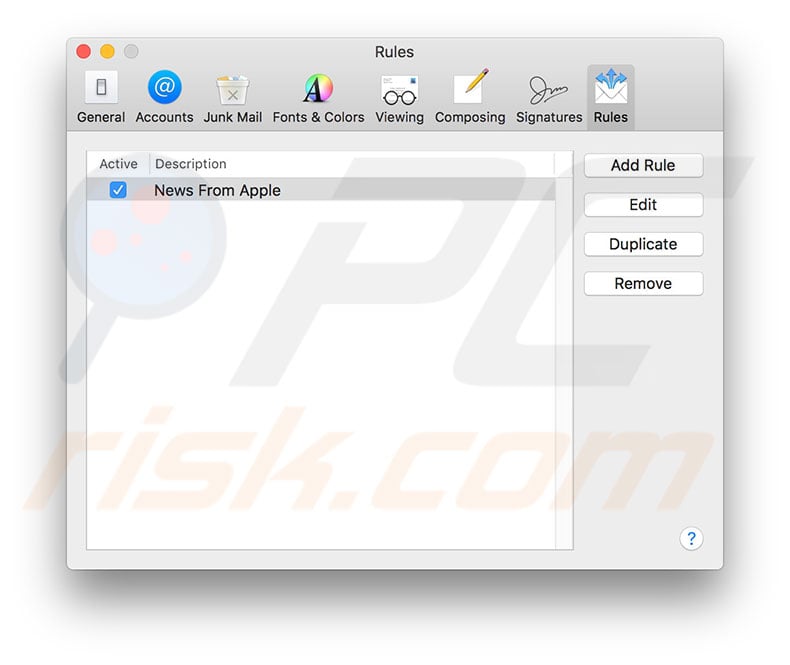 In the screenshot below we've set the rule, that if senders address or subject contains word sale, this letter will be automatically moved to the Trash folder. This way you will be able to create your personal filter, this feature is very useful, when you desire to keep the inbox clean and receive only important emails.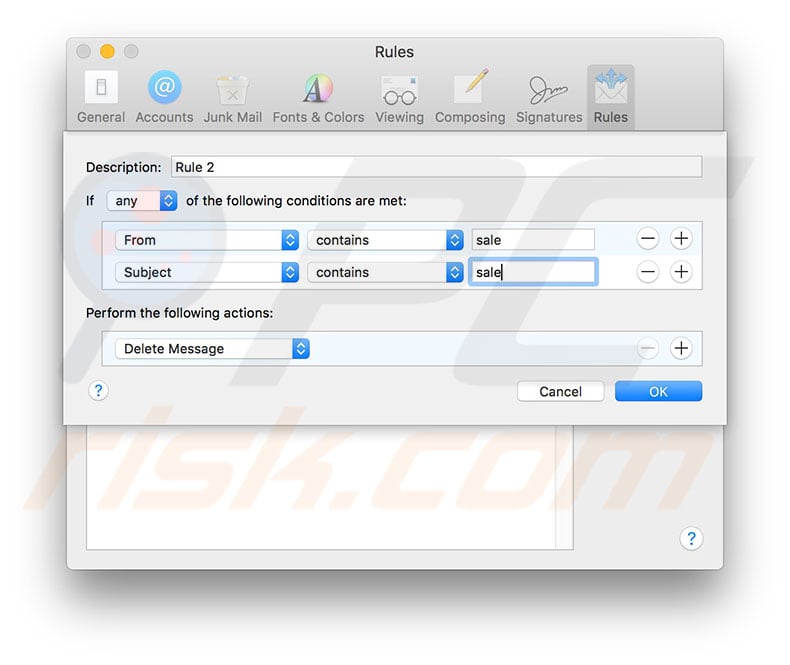 Enable mail filters within email systems
We've already mentioned, that electronic mail systems, such as Gmail, Yahoo, Aol and others attached some filtering engines to their systems, in order to decrease the amount of spam, and potentially risky letters delivered to the users. Google introduced their 'Block' feature in 2015 September, however, there is a lot of users, that still do not know about this possibility, or ignores it for some reasons. It is recommended to enable this function, since these emails will stay under the Spam folder, but if you seek to prevent any possible threats, you should set an automated filter, to move these email to Trash.
To begin win, sign in to your Google mail system by using your computer, then open the Inbox folder and select some unappreciated mail, by clicking on the little checkbox next to it, then click on More button, to expand the drop-down menu with available options. Select 'Filter Messages like these' option from the list.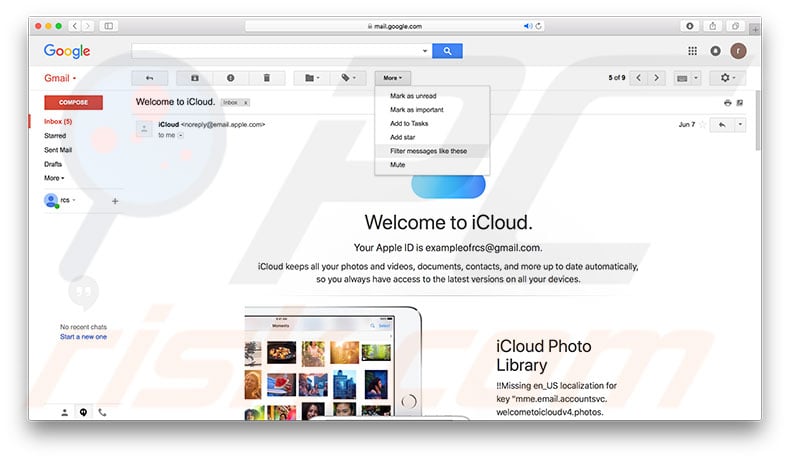 The new window will pop up, in top of it you will find field named 'from' and senders email. Below you will find the list with available actions, that will be performed, when received email from this particular sender. If you desire to automatically move these letters to Trash, select 'Delete it' option and click Create filter button.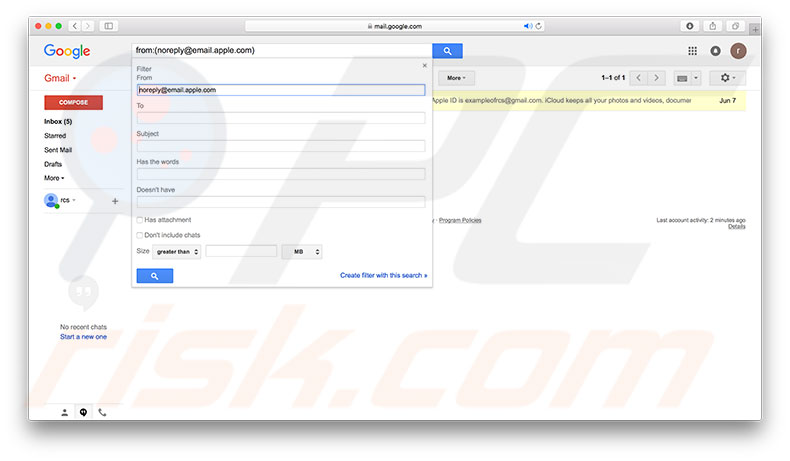 In case you've opened the email, click on the down arrow in top right corner to expand the list with available options and select the Block option. If you're missing some emails or keen to check how much and from whom letters were blocked, you may review the list by clicking on the gear icon in top right corner, while signed in to your Gmail account and then select Settings. Inside choose Filters and blocked addresses tab, also you will be able to change settings within same tab.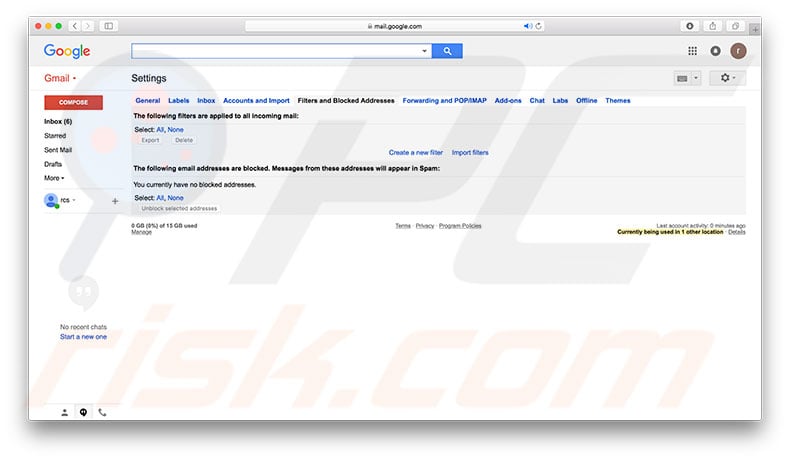 In case you're using yahoo mail system you have an opportunity to block particular email address or whole domain. To make clear, blocking the domain will reject all letters despite their name, that comes from particular domain, for example, mailsystem.com domain. To set up this filter, sign in to your yahoo email and click on the gear icon, then click more Settings.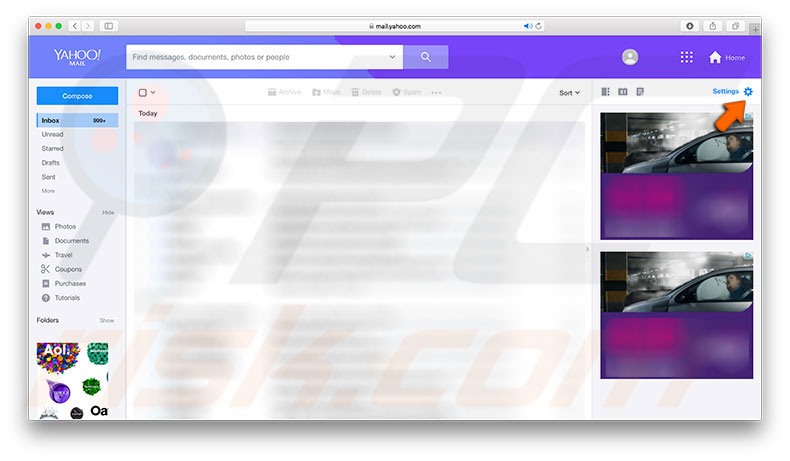 From the list in left sidebar select Security and Privacy category, inside you will find block option, click add and type in the address you desire to block, also there is filters option as well.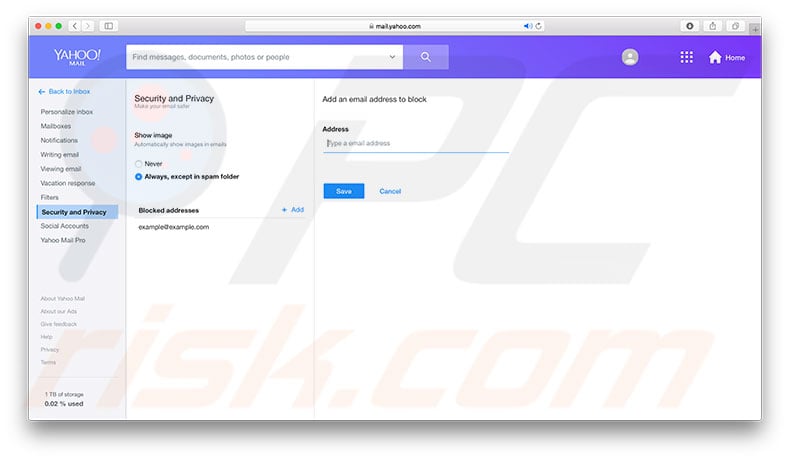 In the left side bar choose Filters, inside click Add new filters and set your most appreciated conditions and actions, that will be automatically applied to incoming letters.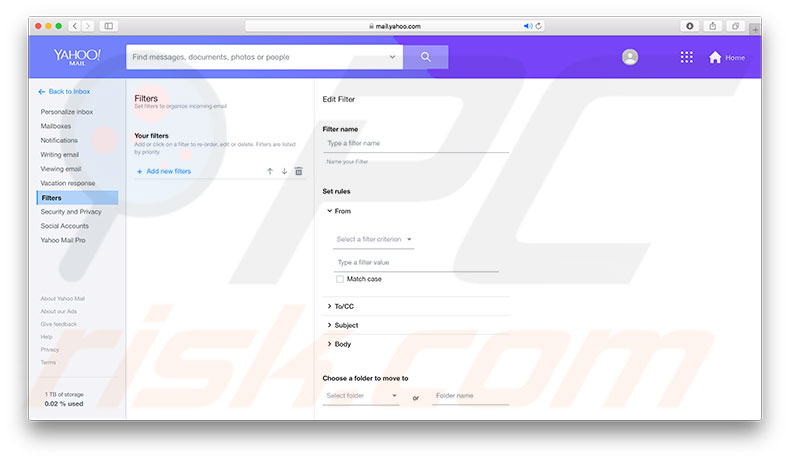 If you're fan of Aol mail system, you are able to block up to 1000 email addresses and domain names. To begin with, sign in with your account and click on Mail icon, then choose Settings. Further select Spam Controls and click on Edit Spam Controls. In Sender Filter window click on Block mail from addresses I specify option and fill the text field with the email address you desire to block. You may add multiple addresses by separating each with a comma. Finally click Save, and all emails received from listed senders will be blocked automatically.
Block unwanted text messages
There might be various reason why would you want to block some particular text messages, starting from various innocent adverts ending with unappreciated contacts from past. What ever reason would, blocking the particular contact is quite simple on your Messages application. To begin with, open the application and tap on Information icon at top right corner of your screen, then tap on sender number. Tap on Block this Caller in the list of available options.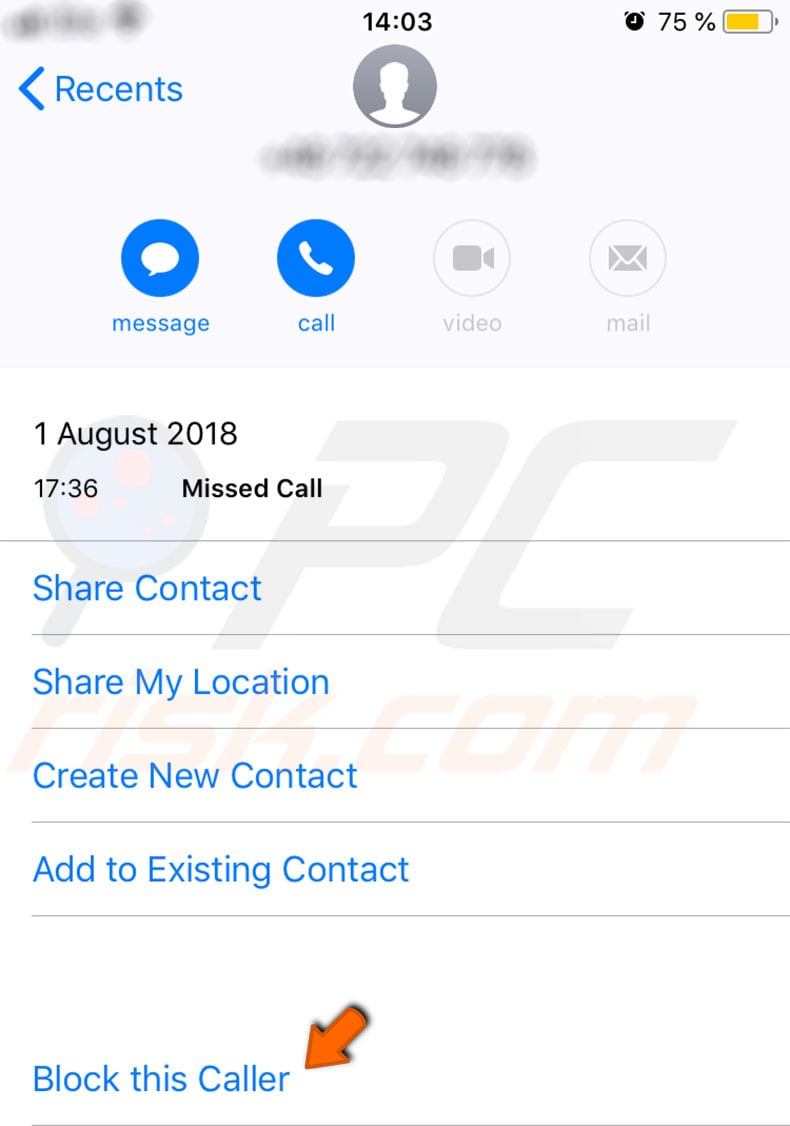 Further, you will be prompted to confirm your actions, tap Block Contact.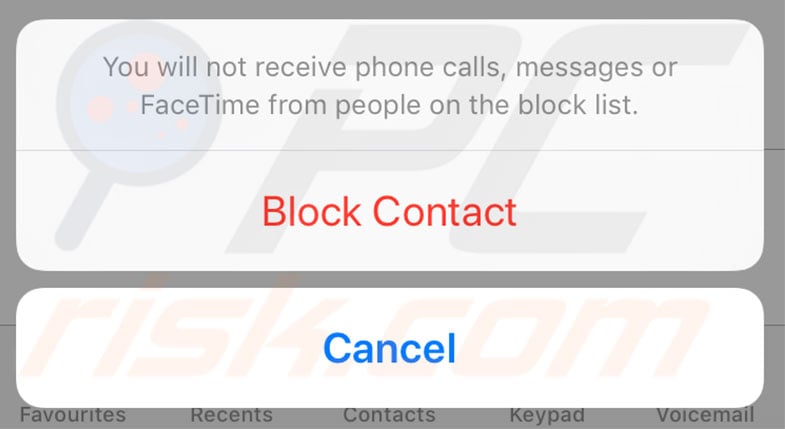 Once you've confirmed to block the contact, you will no longer receive any messages, phone calls, or FaceTime requests from this particular contact. However, if you changed your mind, you will always be able to review and/or edit the list of blocked contacts by going to Settings, then select Messages and go to Blocked.
What is more, the iOS contains another handy feature, that is worth to mention under this topic, called Filter Unknown Senders. Whenever you turn on this function, the iPhone or iPad will not display any notifications about iMessages received from Unknown Senders, also all received messages will be sorted into two separate tabs - Contacts & SMS and Unknown Senders. In order to enable this function go to your mobile device Settings, then select Messages, inside scroll down until you find option named 'Filter Unknown Senders' toggle it on and it's done.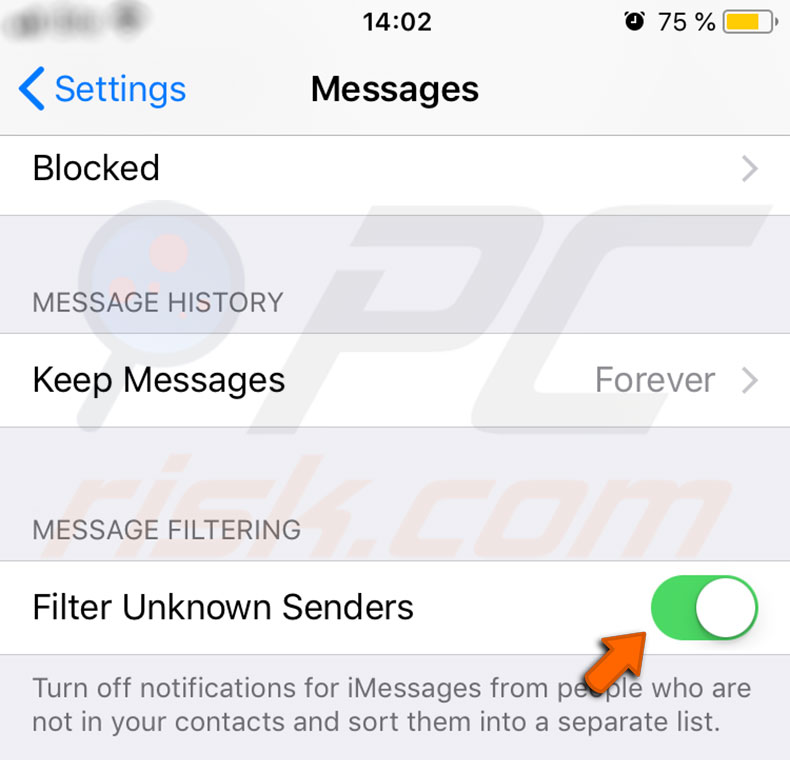 From this point all messages will be sorted between two separate tabs.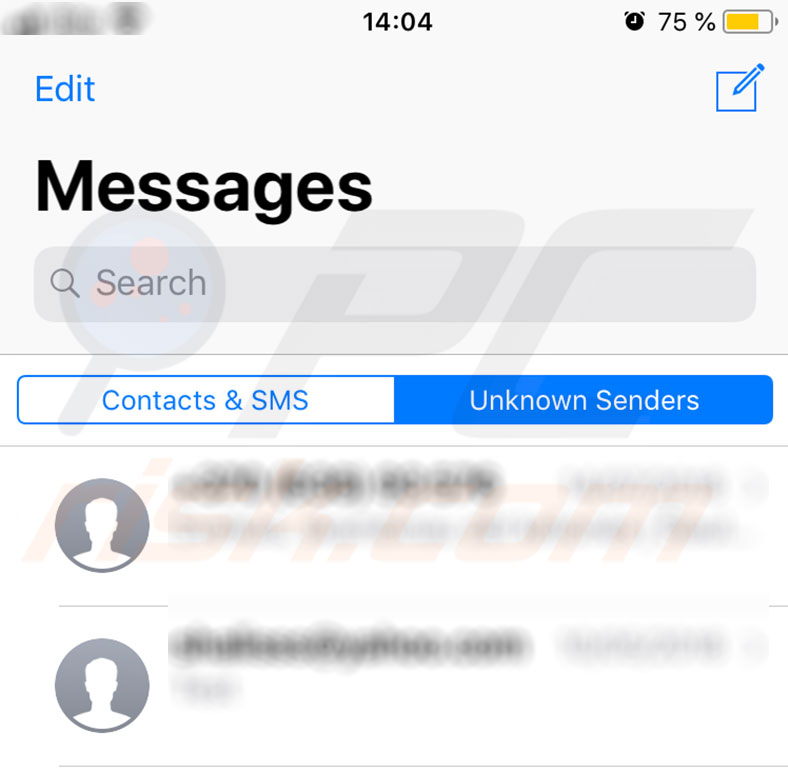 Block contacts via FaceTime application
This method is quite similar if compered with described above, however, it might very useful, if you're only receiving unappreciated calls via FaceTime application. In order to block some contacts, launch the app and go to Settings by clicking the FaceTime in the menu bar at top of your screen, then select Preferences. Alternatively, you may use keyboard shortcut of Command and Comma (,). Inside select the Blocked tab and click the add (+) button at the bottom left corner of the window, then select the contact from the list. To block contacts on your iOS device go to it's Settings, then select FaceTime and tap on Blocked. Inside you will find the list with already blocked contacts and also the Add new button, tap and select from the list to add.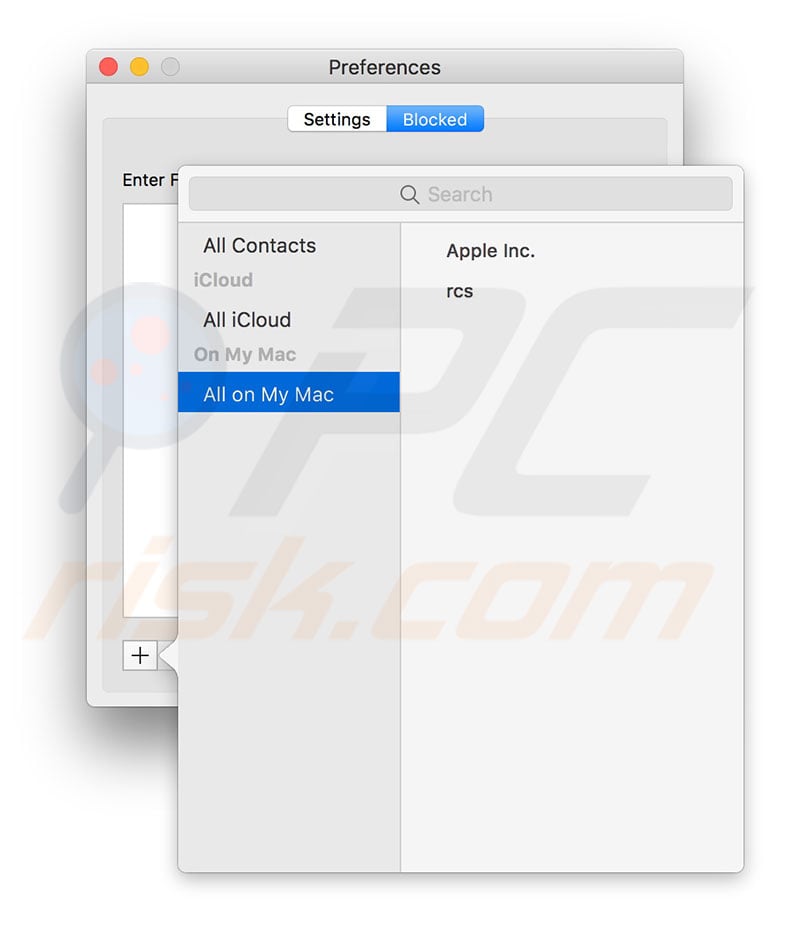 Video Showing how to block unwanted messages on Mac