macOS reinstallation failed, error code 5010F (3), how to fix?
Error code 5010F (3) appeared while trying to system reinstall Mac operating system via Internet Recovery, how to fix?
Reinstalling the operating system is often the best way to resolve your problems or clean up the Mac to improve performance. To make this process easier, Apple created the Internet Recovery feature, which allows users to perform a full operating system reinstallation via the Internet. This does not require you to download any installation files or require manual input with options that may be confusing (for example, using the Microsoft Windows installation process).
The Internet Recovery method does, however, rely on Internet access, and thus any connection issues might result in a failed installation. An example is a crash during installation returning error code 5010F (3). This happens when entering Internet Recovery mode after pressing the keyboard shortcut of Command, Option, and R. This specific problem prevents users from accessing the Mac OS Utilities menu, and thus the reinstallation process becomes inaccessible. Fortunately, this error often occurs when the Mac's NVRAM is corrupted, and in most cases it is enough simply to reset the memory.
Table of Contents:
Reset NVRAM on Mac computer
NVRAM (non-volatile random-access memory) is a small section of Mac memory that stores certain settings in a location accessible to the macOS. NVRAM stores information such as speaker volume, screen resolution, start-up disk selection, and any recent kernel panic reports. To reset the NVRAM, shutdown the Mac. Turn it on, and after you hear a loading chime, simultaneously hold the Option, Command, P and R buttons.
Keep holding this combination for at least 20 seconds. Your computer should appear to be restarting. If you hear the start-up chime again, release the buttons. Note: Once NVRAM has been reset, you may need to reconfigure settings for screen resolution, time zone information, start-up disk selection, speaker volume, and so on.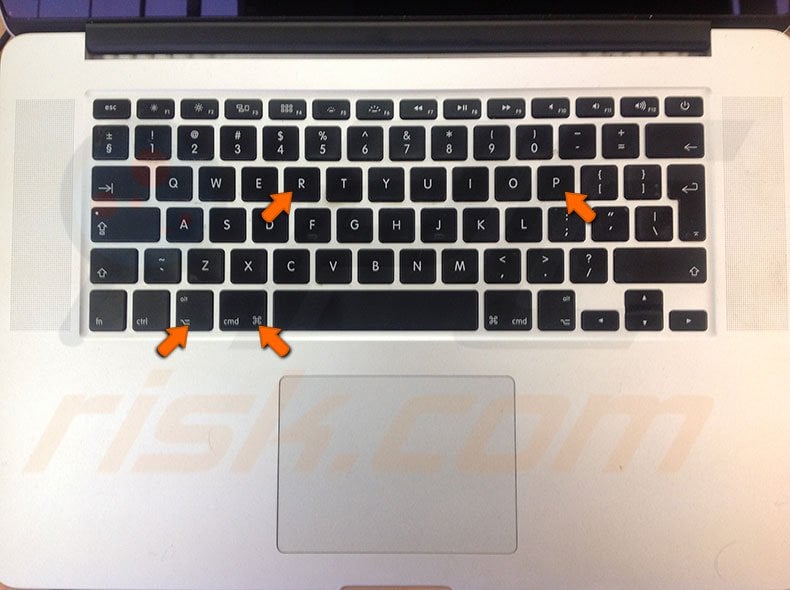 The utilities menu allows you to fully erase the internal hard drive. If you require a clean and fresh installation of the operating system, you can reinstall macOS to clear all private associations, such as personal data, user accounts, Apple ID, etc.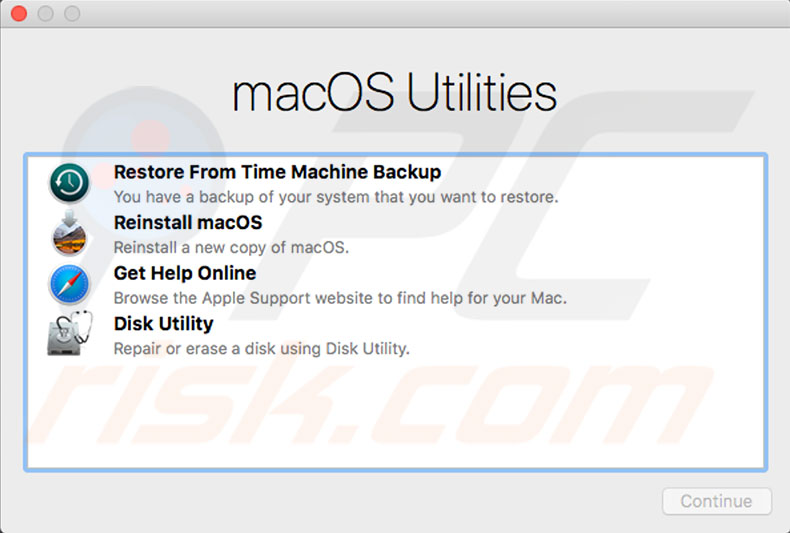 Turn on or restart the MacBook and hold down the Option, Command, and R keys until you see the Apple logo, and then release them. When the Utilities window appears, start-up is complete. Use Disk Utility to wipe your start-up and any other internal hard disks. Select your drive name from the sidebar and click Erase. In the format menu, choose Mac OS Extended (unless you are using High Sierra), and above, select APFS. Type a new name for your disk (we recommend that you leave the default - Macintosh HD) and click Erase. Note: this will wipe all data on the disk, including personal files and data. Once erasure is complete, return to the recovery menu, select Reinstall macOS, and follow the on-screen instructions. When the Mac completes installation, it will restart to a set-up assistant.