Gmail loads into HTML mode on Safari, how to fix?
Google mail system loads only into HTML view mode on Safari, how to fix?
Google mail system is one the most popular systems, and probably it's biggest advantage would be an accessibility from any place where Internet connection exists and also it's compatibility with most web browsers and operating systems. Unfortunately, the Gmail system sometimes struggles as well as all software does. Apple production owners encounters with some issues also, one of the most common would be that people can't see the standard view mode of Gmail, their Safari web browser loads only in HTML view mode.
This means features such as chat, spell checker, keyboard shortcuts, adding or importing contacts, custom from addresses, and rich formatting will become inactive and unreachable. This frustrating situation happens due to Google's Gmail system improvements related to security, to make clear, when they update their security protocols, some older version of software becomes unsupported and results only HTML mode of Gmail accessible. However, sometimes there might be an issue in your Applications folder, called corrupted application folder. Luckily, there is few simple methods how you will be able to visit Gmail in standard mode on your Mac computer, despite the version of your Safari web browser. In this article we will cover the simplest and most common methods how to access the standard mode of Gmail system.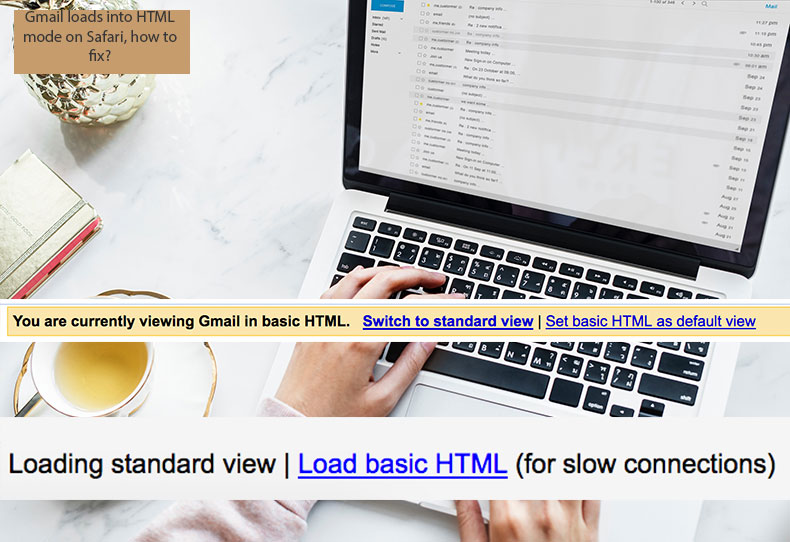 Table of Contents:
Ensure your Applications folder is not corrupted
We suggest to use Combo Cleaner software, that contain various features, such as antivirus engine, disk cleaner, big files and duplicates scanner and some other. Using this software you will be able to check whole Mac's system or only the selected directories, this way you will be able to ensure the Application folder is not corrupted, and your computer is free of various threats, that might be detected by Gmail's security engines and resulting in reduced functionality. You can get Combo Cleaner straight from developers website, it's interface is user friendly and you will be able to use it immediately when you get it.
Update Apple's software to meet Google requirements
In case you're sure the Applications folder and Safari's cache files are not causing your problems with the Gmail system, next step would be to ensure you're running on the latest version of Mac operating system and/or Safari web browser. Due to Google's security protocols updates on 19th of January 2018, Mac users that are still running on Mac operating system version 10.9.5 Mavericks and earlier, with the web browser Safari version 9.1.3 begun to access only HTML mode of Gmail system. In order to avoid the security protocols mismatches open you App store application and choose Updates tab and check for any software updates. If there is any, install them all or at least operating system and web browser related updates. However, it is recommended to click Update all option to ensure your software is up-to-date. Unluckily, some users can't get the latest version of operating system due to old hardware or some specific apps, that does not work properly or doesn't work at all on latest versions of Mac operating system.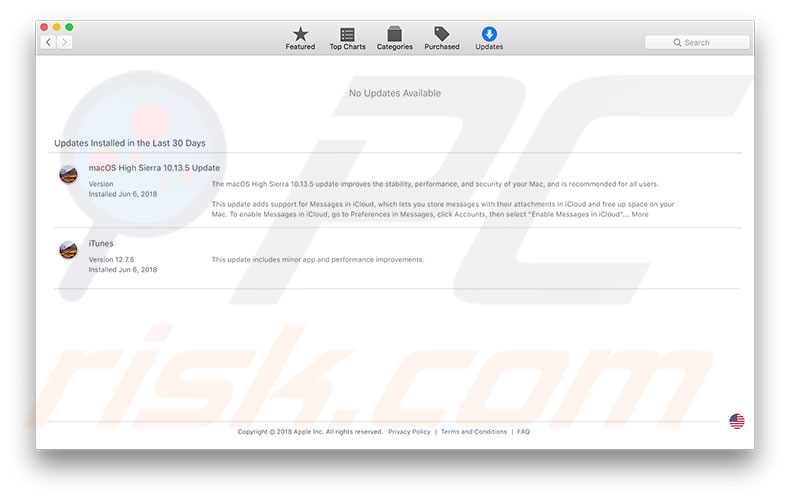 Alternative method to access Gmail's standard mode
If you're sure the application folder is not corrupted and the software update is not an option in your case there is another method to achieve the standard mode of Gmail via your computer. Basically, all you have to do is download the latest version of Google Chrome and anytime you desire to visit Gmail system, open it via Google Chrome web browser. Additionally, if you do not like to use the Google Chrome you may use the Mozilla Firefox with the version 57 or later to visit standard mode of Google Mail system. These web browsers are fully compatible with the Gmail's security protocols and should solve your issue, when Google's mail system loads on in HTML mode.