AirDrop issues and solutions
How to solve most common AirDrop related issues on Apple production
Apple products are well known to be stable, innovative, and especially functional with regard to features related to communication between devices. A good example is the AirDrop feature, a peer-to-peer technology that allows transfer of content wirelessly between iOS and Mac devices. This may sound like an attractive and useful feature, but in fact there are sometimes problems with Apple products, including AirDrop. When this technology works properly it is very useful, but many people report issues relating to the AirDrop feature.
Many users encountering problems with AirDrop believe the solutions to be complicated and time-consuming - in fact they are straightforward. With a little attention, you will be able to share content between devices easily and quickly. One of the main advantages of AirDrop is that it does not restrict the size of content to be transferred. Below are the most common methods to solve AirDrop-related problems so that you can eliminate the need to use external storage for transfer of content between devices.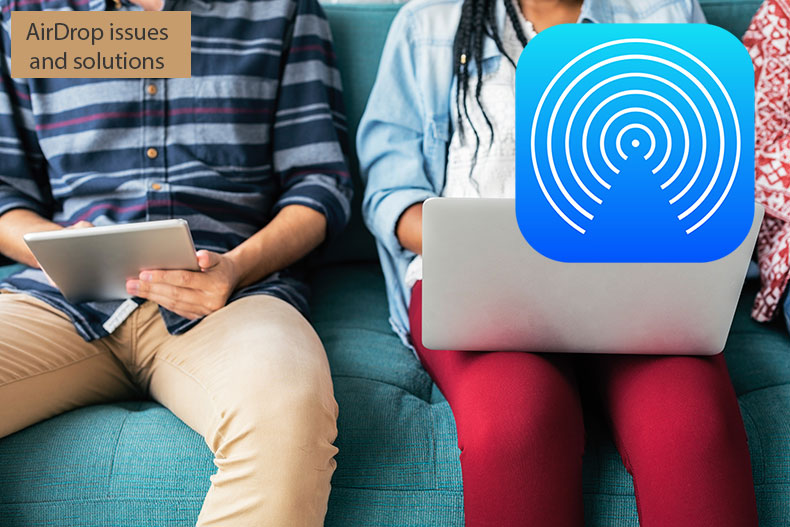 Table of Contents:
What is the AirDrop feature?
First, some background. What is this technology and how does it work? Airdrop is designed to use a peer-to-peer (P2P) protocol allowing transfer of data via Bluetooth and Wi-Fi connections. The protocol is known for its high speed and low latency. Therefore, the transfer processes is extremely fast. Transfer speed is not the only advantage of this feature. Additionally, your content will also be encrypted during transfer, thus ensuring significant privacy protection. To benefit from this useful technology, your Mac computer and iPhone, iPad, iPod touch, and another Mac devices do not need to be connected to same Wi-Fi network. The only condition is, that Wi-Fi and Bluetooth services must be enabled, however, these actions are performed automatically when you enable the AirDrop feature. iCloud is not necessary, unless you wish to share content with your contacts only - in this case, both the sender and recipient must be signed in to iCloud. As mentioned above, there are no restrictions on content size or type.
Minimum system requirements to use AirDrop
Before trying to diagnose AirDrop issues, ensure the device is compatible with this technology. Below you will find a list of minimum requirements to successfully use AirDrop.
To transfer content between two Mac computers, they appear in the list below (or later models). They must also be running on OS X Lion or a later version of the operating system.
Late-2008 MacBook Pro, excluding late-2008 17-inch MacBook Pro
Late-2010 MacBook Air
Late-2008 MacBook, excluding late-2008 white MacBook
Early-2015 MacBook with 12-inch Retina display
Early-2009 iMac
Mid-2010 Mac mini
Early-2009 Mac Pro with AirPort Extreme card
Mid-2010 Mac Pro
If you want to transfer content via AirDrop between a Mac computer and iOS device, the minimum system requirements are listed below. The iOS devices must also be running on iOS 8 or a later version, and Mac computer on OS X Yosemite or later.
Mid-2012 MacBook Air
Mid-2012 MacBook Pro
Early-2015 MacBook with 12-inch Retina display
Late-2012 iMac
Late-2012 Mac mini
Late-2013 Mac Pro
To share content between iOS devices, the minimum system requirements are listed below. It must also be running on iOS 7 or a later version.
iPhone 5, iPhone 5c, iPhone 5s, iPhone 6, iPhone 6 Plus, iPhone 6s and iPhone 6s Plus
Fifth and sixth-generation iPod touch
Fourth-generation iPad, iPad Air, iPad Air 2 and iPad Pro
Original iPad mini, iPad mini 2, iPad mini 3 and iPad mini 4
Devices released earlier, such as iPhone 4s and some others, do not support the AirDrop feature due to limited Wi-Fi service functionality.
Basic troubleshooting steps to solve AirDrop issues
Ensure the AirDrop device is discoverable
This step can be a problem when attempting to use the AirDrop feature for the first time. AirDrop must be manually enabled in the Control Center on iOS devices and within Finder on Mac computers in order to be functional. To access the Control Center on your mobile Apple device, such as iPhone, iPad, or iPod touch, swipe up from the bottom of the screen and tap on the AirDrop icon to turn on discoverability mode. You will then be asked to configure the preferences and with whom you wish to share the content. Choose from three options:
Receiving Off. When this option is selected, your device will not be detectable through other Apple devices, but still enables you to send content via AirDrop to recipients.
Contacts Only. This option makes your device discoverable only for recipients whose contact details remain within your address book. To use this option, both devices must be signed in to iCloud and the email address or phone number must be associated with your Apple ID within the recipient's Contacts application. This is the safest option and prevents content transfer with unknown devices.
Everyone. While enabled, your device will be discoverable for all nearby devices that have the AirDrop feature enabled. This option is usually recommended, since you must accept to receive incoming content.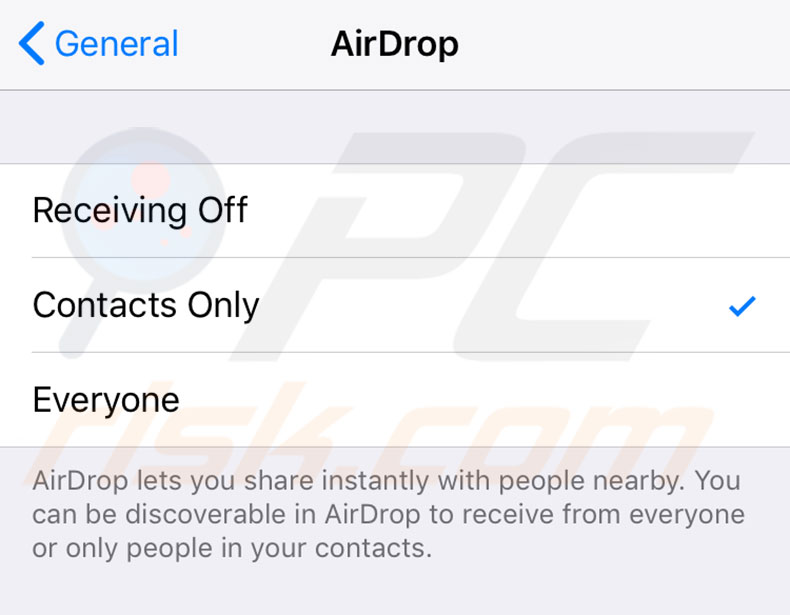 To adjust the discoverability option on Mac computers, first open Finder and click on Go in the menu bar at top of your screen. Then select AirDrop. Alternatively, use the keyboard shortcut of Command, Shift, and R. You can also look in the sidebar of Finder's window for the AirDrop category. Then click on the option 'Allow me to be discovered by' and choose one of the same three option as described for the mobile Apple device. To avoid problems while devices are not discoverable, it is recommended to select Everyone.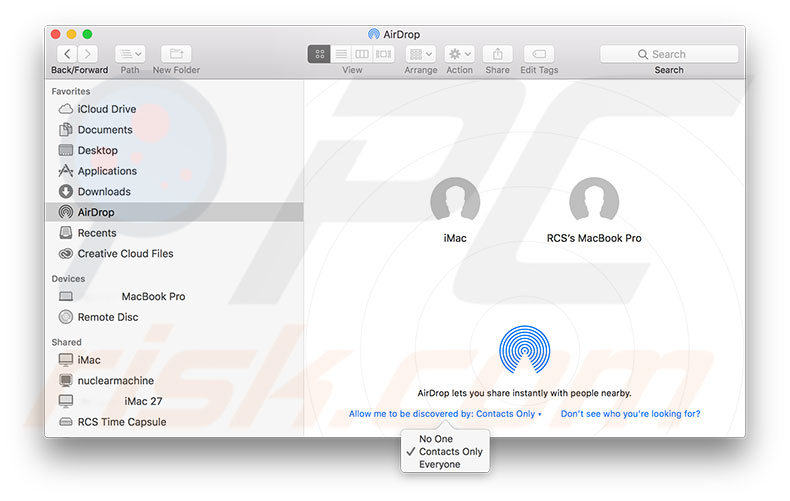 Ensure the connection services are enabled
The AirDrop protocol uses the Bluetooth service to detect devices in range. Then it needs a Wi-Fi connection to transfer content via devices. Therefore, if one of these connection services is disabled, the AirDrop feature will not work (since it will be unable to detect devices or transfer content). To check and/or enable both or either of services that are disabled on Mac computers, simply open the AirDrop window by opening Finder and selecting AirDrop in the sidebar. Alternatively, click on Go in the menu bar at top of your screen, and then Select AirDrop. If one or both connections are disabled, look for a button to Turn On Wi-Fi and Bluetooth, so you do not need to manually enable them.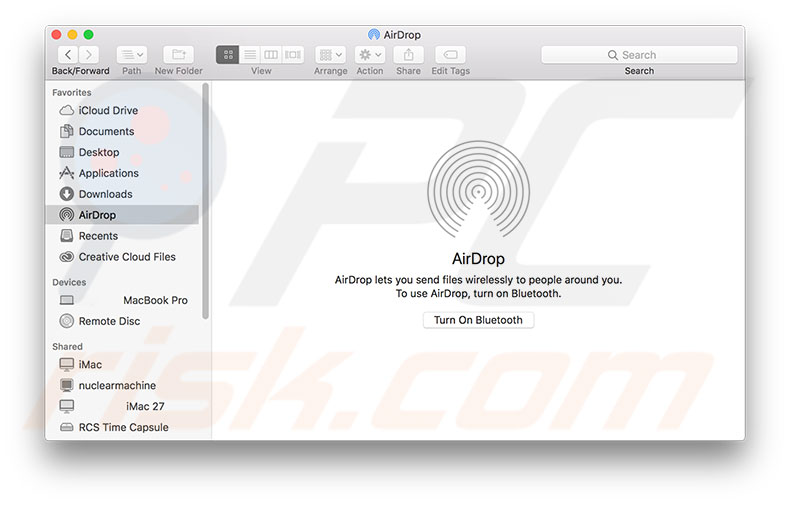 Note that this option is not accessible via AirDrop share sheet (you only see a warning that the service is disabled). On mobile Apple devices, such as iPhone, iPad, or iPod touch, you can simply tap on the AirDrop option while attempting to share content and it will automatically enable both Wi-fi and Bluetooth services.
Check if your devices are within range
Since the AirDrop feature uses Bluetooth to detect devices, there is restriction of range. Only devices within 30 feet (9 meters) are discovered and connected. If you are experiencing issues related to this feature and you are not sure if you have exceeded the range, try to move devices closer if possible. If your devices are close to the maximum range, they might not work due to various other electric devices, walls, or obstructions. Try to move the devices as close as possible.
Ensure both devices are not asleep
The AirDrop feature works only if the receiving iOS device's screen is turned on. On Mac computers, the situation is different - the display might be sleeping, but the computer must be ready to use. If the computer's hard disk is also sleeping, the AirDrop function will not work. Moreover, the device will became undetectable when attempting to find it through other devices. AirDrop sharing request notifications will appear on the lock screen on iOS devices and you will be able to swipe without unlocking the mobile device, such as iPhone, iPad, or iPod touch. On Mac computers, AirDrop notification prompts the login screen, even when the display is sleeping (unless all hardware is sleeping). Therefore, if your device went to sleep automatically or manually (for example, you chose to put your Mac to sleep by selecting Sleep from the Apple menu or clicked the Sleep/Wake button on a mobile device), the AirDrop sharing function will not work. The default settings for Mac computers usually allow the display to sleep first, and after short time, the rest of the computer system goes to sleep. To prevent this situation, you can enable the default function labeled 'Prevent computer from sleeping automatically when the display is off'. Go to Mac's System Preferences and choose the Energy Saver pane. You will see two tabs. Under the Battery tab, you can configure the preferences used while the computer is working on battery (the power cord will be disconnected). While power adapter tab let's you to configure preferences, while computer is connected to power socket.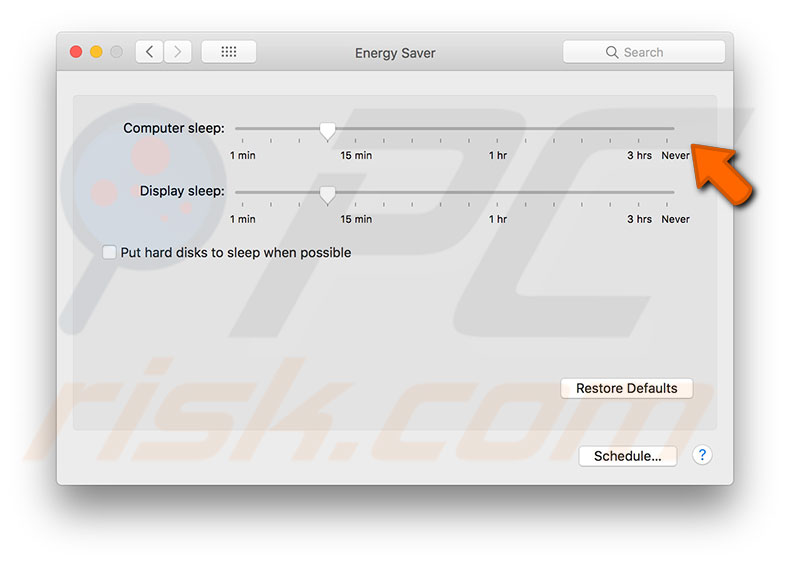 Check if restricted mode is disabled on your devices
Apple devices contain a number of modes (such as Do Not Disturb and Airplane) that disable certain functions. For example, Airplane mode disables all wireless radios on your mobile device. As mentioned above, a Wi-Fi connection is necessary to use the AirDrop feature effectively. Do Not Disturb mode does not block Wi-Fi connections or Bluetooth, however, it prevents your device receiving any pop-up notifications - this prevents you from being able to accept or decline incoming sharing requests, and the device becomes undetectable. The AirDrop function thus become unreachable, and so you should ensure that none of these modes are enabled on your devices. To disable Airplane Mode on a mobile Apple device, such as iPhone, iPad, or iPod touch, simply swipe up from the bottom of the screen and tap on the Airplane icon. Alternatively, go to the device Settings and toggle off the switch beside Airplane mode. If you are using an Apple Watch and have enabled Airplane mode under the watch companion application, this will also turn on iPhone Airplane mode.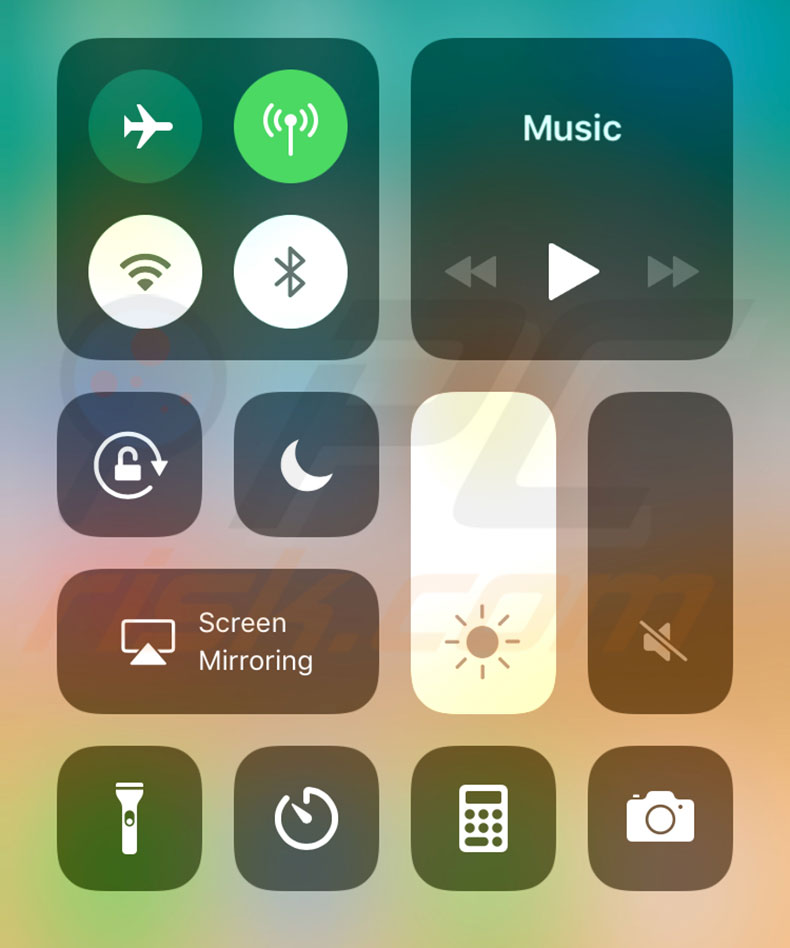 As mentioned above, Do Not Disturb mode also prevents use of the AirDrop feature, since it disables all incoming notifications and hides the devices from the detectable devices list. To disable this mode on Mac computers, simply click on the notifications center icon in the menu bar at top right corner of your screen, then scroll up to reveal the Do Not Disturb mode switch and set it to Off.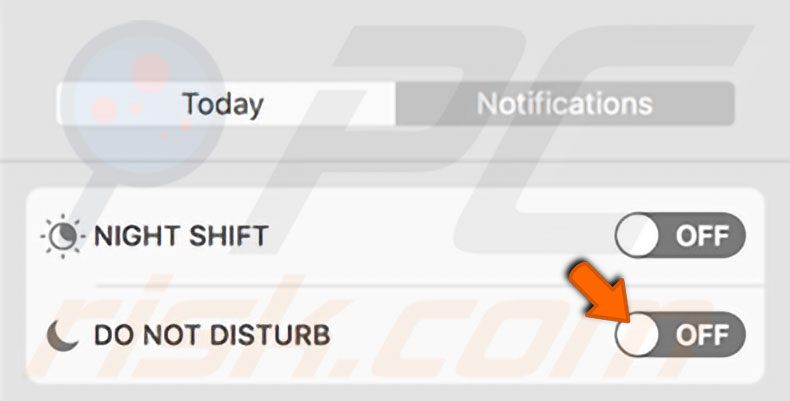 You may consider using the schedule function to prevent AirDrop notifications on your computer. To configure the schedule for enabling Do Not Disturb mode, go to Mac System Preferences, choose the Notifications pane, and select Do Not Disturb from the list on the left side of window.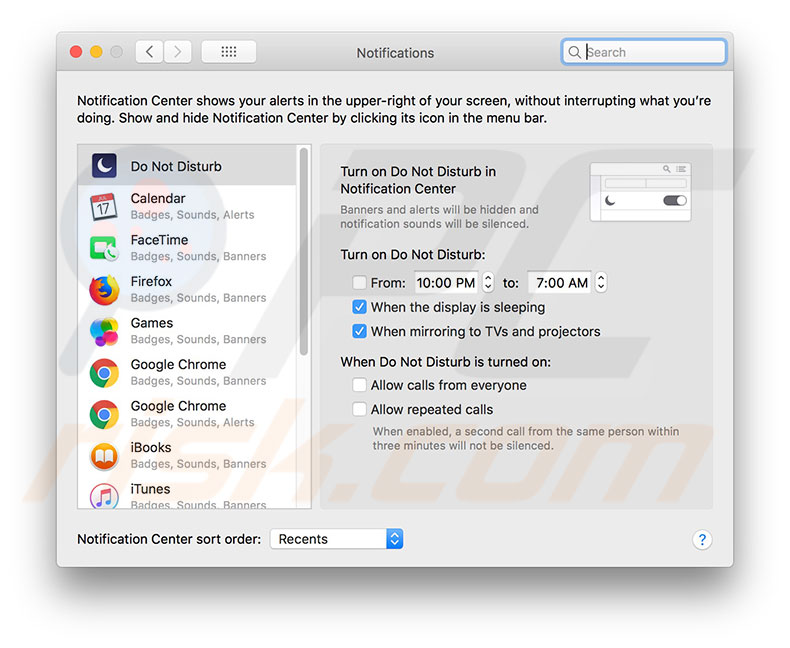 To disable this mode on a mobile device, such as iPhone, iPad, or iPod touch, swipe up from the bottom of screen to access the control center and tap on the Do Not Disturb mode icon. To configure the schedule on an iOS device, go to Settings, select Do No Disturb, then enable Schedule and set the time when it should turn on and off.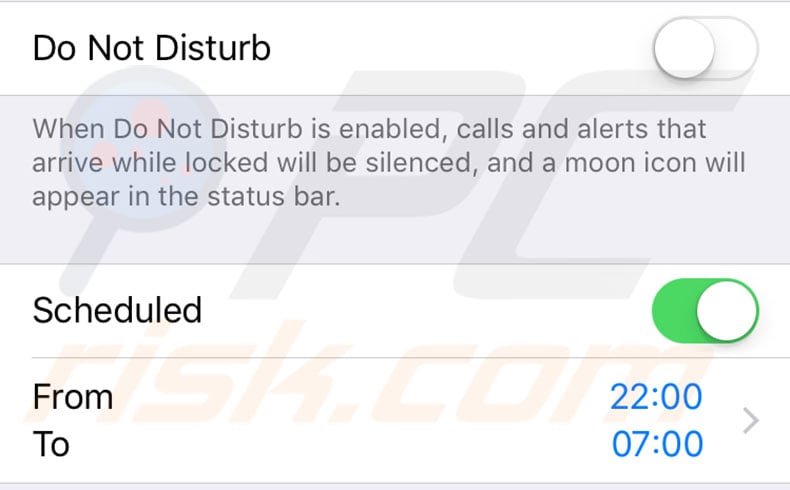 Ensure you are not sharing internet from your device
Personal hotspot can conflict with the AirDrop feature, since both require the Wi-Fi connection. iPhone, iPad, and iPod touch will display a warning message in the AirDrop menu to report the issue and stating 'AirDrop is not available when using Personal Hotspot'. If you see this warning message, choose the most important feature. If you have chosen AirDrop,  go to device Settings and tap on Personal Hotspot. Then select to switch it off. Additionally, on a Mac computer, click the Wi-Fi icon and select the option to disconnect from the Personal Hotspot.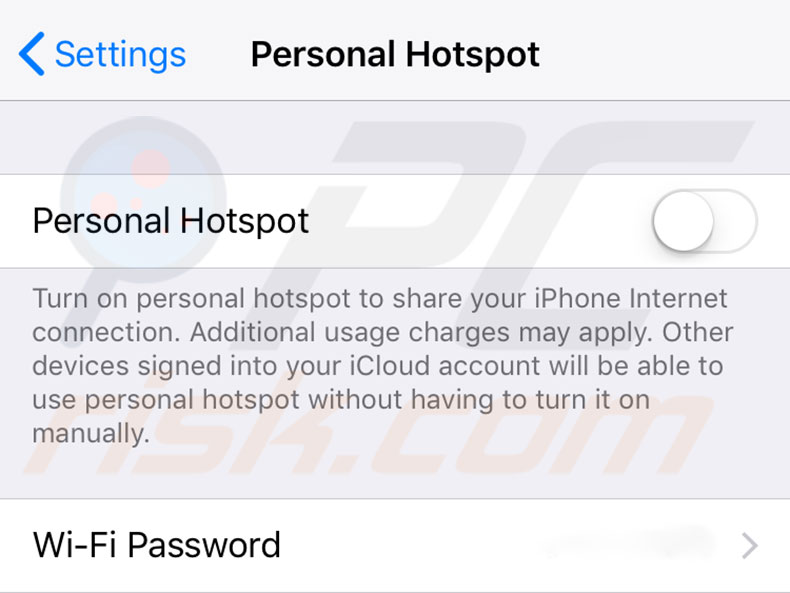 Ensure all preferences are correct when using Contacts only option
An option to receive content from contacts only improves protection, since only authenticated devices can send you data. This option can, however, add some restrictions and misconfigurations within your Apple ID account and cause trouble while attempting to use the AirDrop feature. The email address or phone number must be attached and verified to the Apple ID account in order to successfully share content via the AirDrop feature. If you have added the contact information, but it is still not verified, you will not be able to receive the benefits of this option. You can check if your Apple ID contains verified contact information on their support website, under the 'Reachable At' line.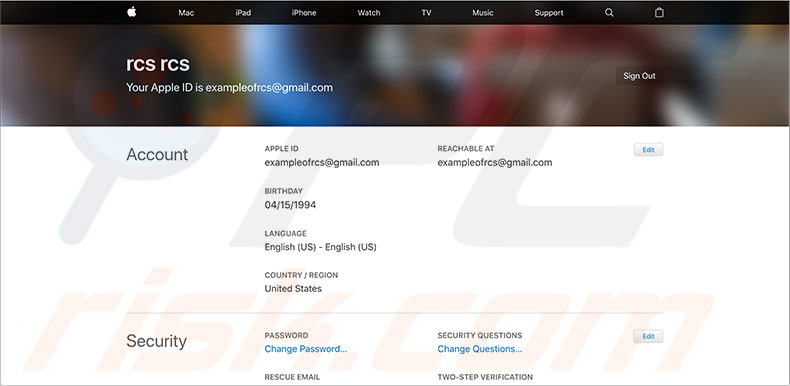 Another important requirement is contact details within the Contacts application in both the sender and receiver devices. Moreover, each device must contain its own card within the application. To ensure all required contact information is attached, launch the Contacts app on Mac computers, click on Card in the menu bar at top of the screen, and then select Make This My Contact Card (if you have not set it before) or Go to My Card to check and/or edit existing card information.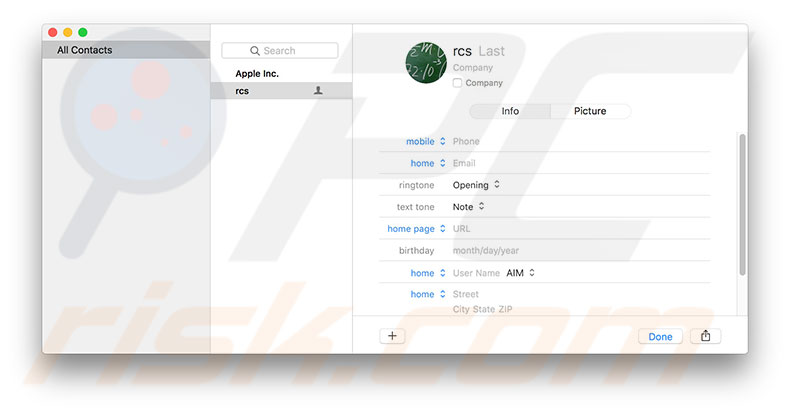 To create and/or adjust a card on mobile devices, such as iPhone, iPad, or iPod touch, go to Settings, choose Contacts or Mail, Contacts, Calendars in earlier version of iOS, and then scroll down until you locate the My Info option. Select the card you wish to use for your Contacts.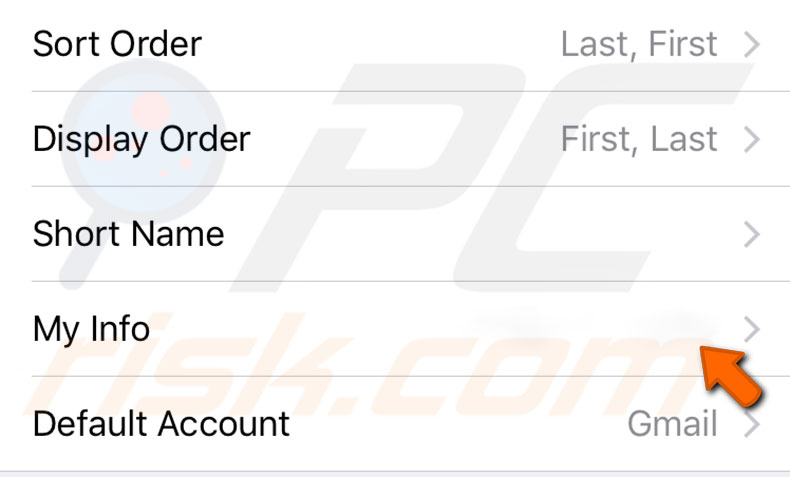 When you have verified that all contacts are configured properly, there is another option you should check. To use Contacts Only mode for AirDrop transfers, both devices (the senders and receivers) must be signed in to iCloud. To check if the device is connected to iCloud on Mac computers, go to System Preferences, and then select the iCloud pane.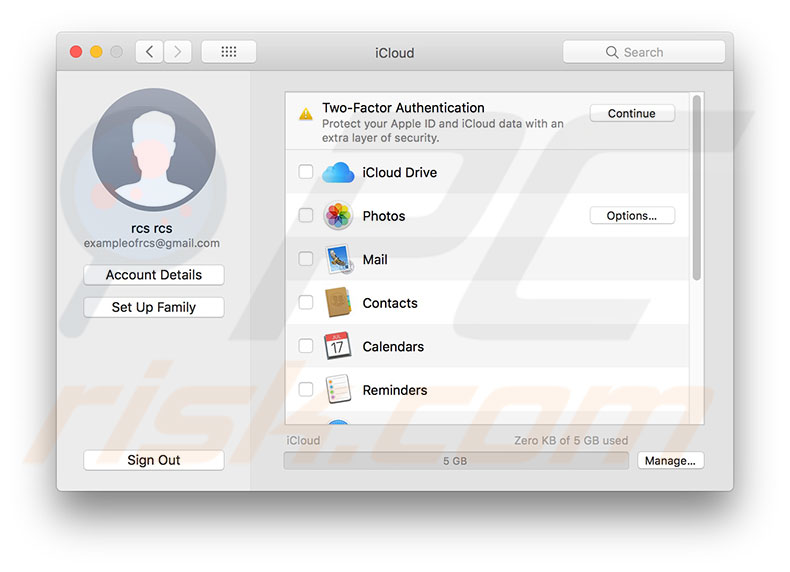 To check if the Apple mobile device, such as iPhone, iPad, or iPod is connected to iCloud, go to Settings, and then tap on your account, or iCloud for earlier version of iOS.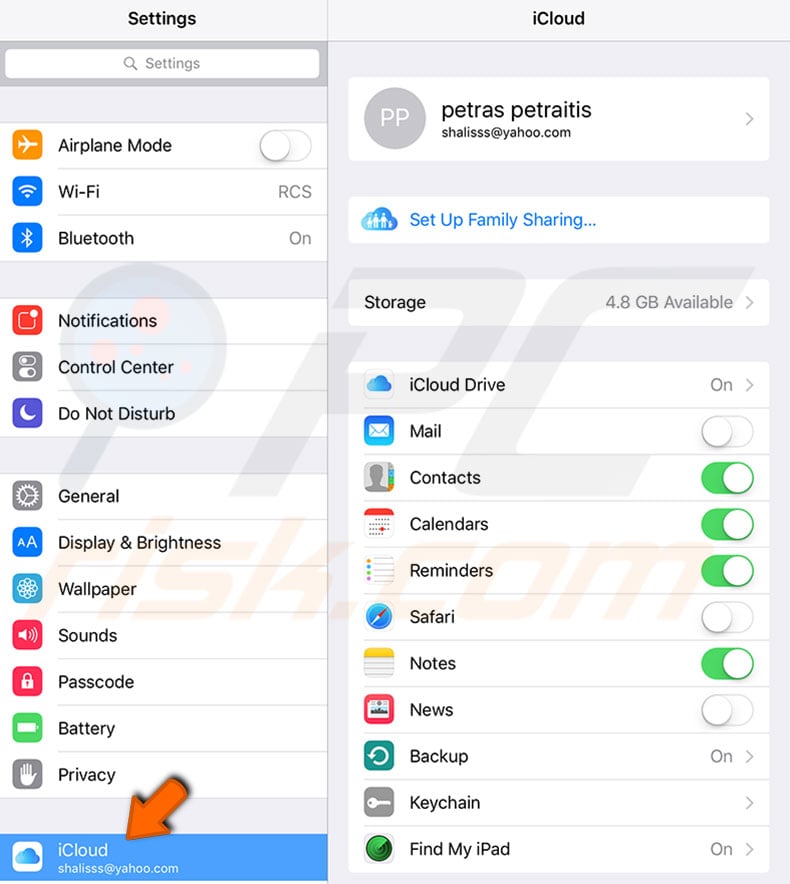 If the device receiving files is signed in with the same iCloud account as the sender's device, the operating system automatically accepts and saves files in the downloads folder - this travels via AirDrop, without any additional actions. If, however, an attempt to transfer content via AirDrop to a device with separate iCloud accounts is being made, an approval request will pop-up and files will not be accepted until the user manually approves (even though sender and receiver are listed in respective Contacts).
Troubleshoot problems while trying to transfer content via AirDrop from applications
Most third-party applications provide access to AirDrop within the share menu, however, some do not allow transfer of content in this way. If you cannot find an AirDrop option in a particular application, visit the App Store to check its description, or the support page where developers might confirm applications' abilities to use the AirDrop feature. This option is sometimes disabled to ensure copyright protection, for example, you will not be able to share music or video files via AirDrop from native Apple applications related to media content.
Troubleshoot multiple file transfers failing issue
You might have encountered an AirDrop error message stating that the device "Cannot receive all these items at the same time." This appears only when you attempt to send multiple files of different types from a Mac computer to mobile Apple device, such as iPhone, iPod touch, or iPad. The main reason for this problem is that the AirDrop feature for iOS devices was developed to automatically open recently received files in the appropriate applications. The iOS devices has difficulty launching a number of application at the same time and, to prevent various freezes, crashes or other glitches, displays the message. Despite this, multiple files of different types can be transferred between two Mac computers via AirDrop, as well as multiple files of the same type - sharing them between separate operating systems. So, you can transfer a number of images, music files, and videos, the only condition being that you cannot transfer all at once - you must send just one type of file at a time.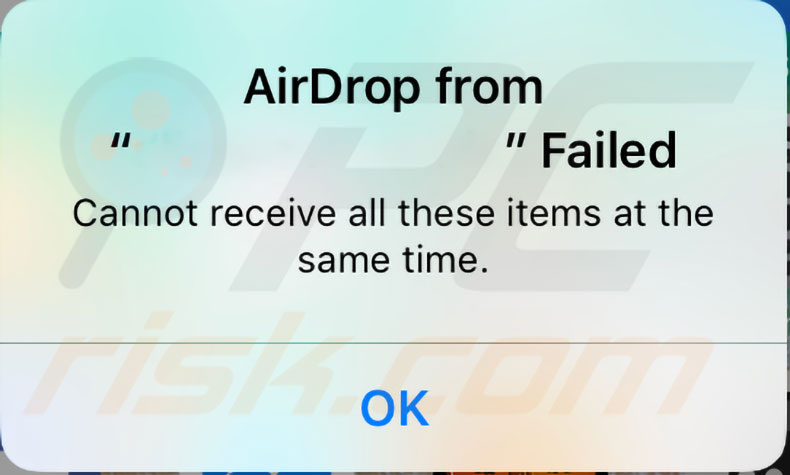 AirDrop transfer with older Mac
Despite the minimum hardware requirements specified above to use this feature, you are able to share content via AirDrop on older systems. Apple added an option whereby you can switch the legacy mode to detect earlier versions of Mac computers. To share content with earlier models, open the AirDrop window and locate the option at the bottom of the window labeled 'Don't see who you're looking for?' In the pop-up window, click the 'Search for an Older Mac' button. This will switch legacy mode and scan the range for any Apple computer using an older implementation of the AirDrop protocol. Bear in mind that whenever you wish to share content between modern Apple devices, you will have to manually exit the legacy mode. To exit this mode, simply open the AirDrop window and click the Cancel button at the bottom.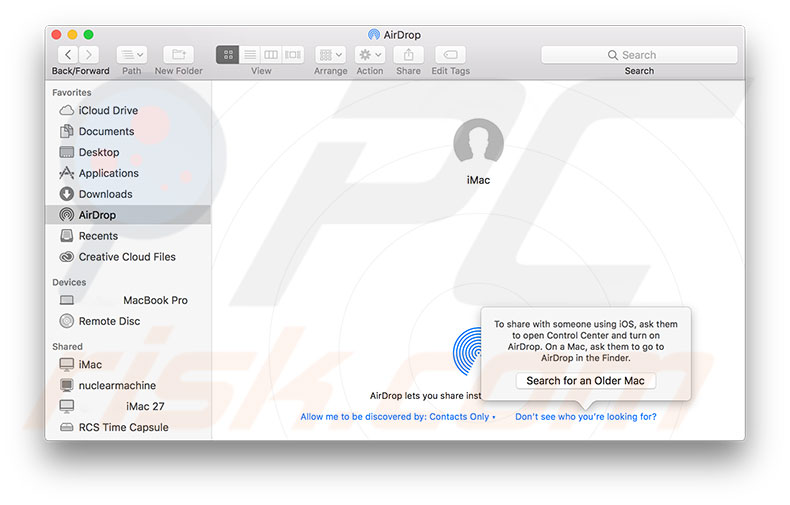 Adjust Mac's Firewall preferences
Mac computers contain built-in a security feature called firewall, which includes an option to block all incoming connections. If this option is turned on, and although the AirDrop feature is built-in software, it will be blocked together with all sharing services, including File Sharing, Screen Sharing, and other incoming connections. You can disable this option by going to Mac System Preferences, then open the Security & Privacy pane. Select the Firewall tab at the top of the window and  then click on the lock icon in the bottom left corner to enable the editing options. You will be asked to enter the administrator's account password. Click on the Firewall Options button. In the new pop-up window, remove the mark from checkbox beside 'Block all incoming connections' and click OK. From this point, your computer will stop blocking incoming connections.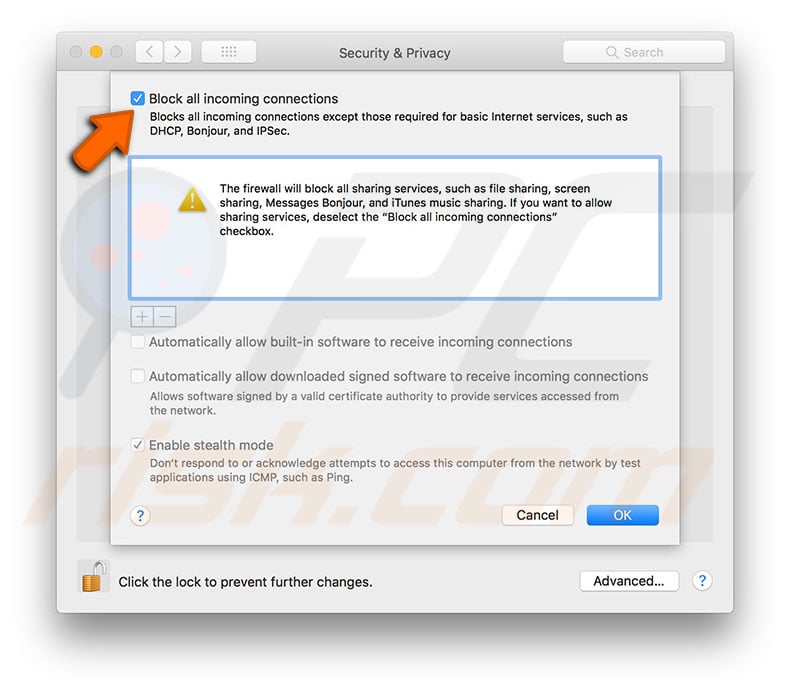 Does the device name contain special characters?
Many people report that special characters within the device and network name causes various confusing issues. You are advised to avoid using the non-standard characters and spaces in the names of devices. If you are experiencing random issues, and a device name (or names) contains special characters, try to change it. To change the Mac computer name, go to System Preferences and select Sharing. Edit the text in the label beside Computer Name.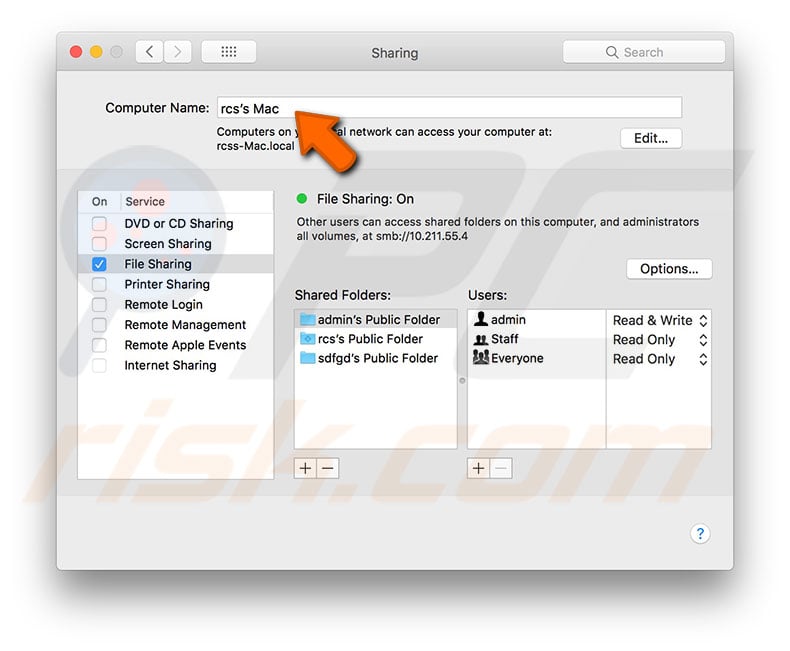 To change the mobile device such as iPhone, iPad, or iPod touch name, go to Settings, then select General and tap on About. Finally, tap on the name of your mobile device and remove or change all special characters, and then tap Done. To finish, restart your devices to enable them to apply the new name.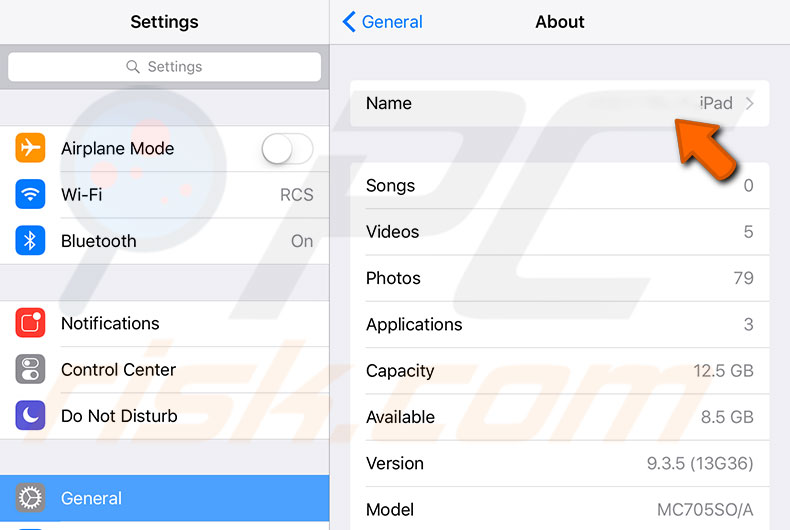 Reset network settings
If the steps above do not solve the problem, try some other common methods. Resetting network settings often solves various problems, especially with features like AirDrop that uses both Wi-Fi and Bluetooth connections. Network settings contain preferences related to both of these connections - within these settings, there might be errors. To reset network settings on a mobile device, such as iPhone, iPad, or iPod touch, go to its settings, then select General and tap on Reset. Select the Reset Network Settings option - this action will delete all network settings on your iOS device and return them to their defaults (restoring the factory state). This will require you to re-enter all Wi-Fi passwords in order to connect.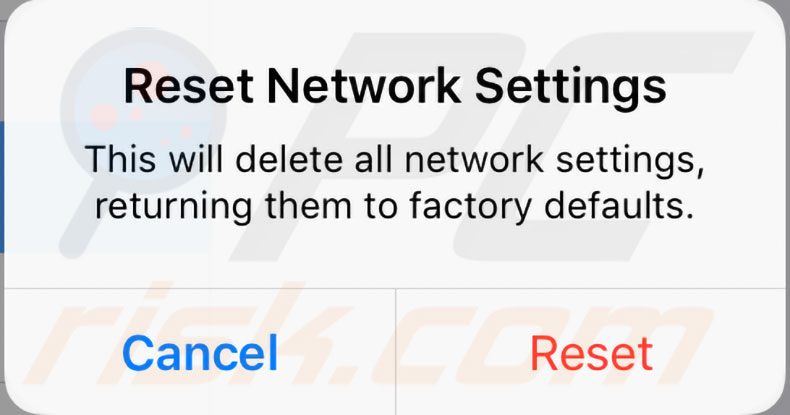 Fix Bluetooth service on your Mac
If you need a solution for AirDrop-related issues urgently, there is another step you should not skip. The Bluetooth service itself can also be a problem if it does not function properly. To repair the Bluetooth service on a Mac computer is simple - with accurate guidance, you can complete it in a few minutes. To start, turn off the service by clicking on the Bluetooth icon in the menu bar at top right side of your screen. Then launch the Finder application and click Go in the menu bar at top of the screen and select the option Go To Folder. When the new window appears, type the following path into the destination field and click Go
/Library/Preferences/com.apple.Bluetooth.plist
Once Finder directs you to this particular file, simply delete it or move it to another location the Mac hard disk. Finally, restart your computer and turn the Bluetooth service back on.