How to launch iOS apps and games on Mac?
How to open mobile applications on Mac and Windows computer to access the full screen?
Apple's mobile devices have become faster, more powerful, and with greater functionality. As well as all basic mobile device functions such as calls, text (SMS), email, and internet browsing, there are many other functions. Hardware performance has also increased exponentially - improvements that allow users to play high quality games. The small screen on mobile devices is obviously a restriction when playing games, and thus many people look to use the same games applications on their Mac computers.
Unfortunately, iOS applications do not currently work on macOS, since these two operating systems are completely different. Apple is rumoured to be working on this aspect, and in near future they are planning to release a new version of the operating system that will be able to run the same apps within iOS and macOS environments. There are also a number of other ways to achieve a similar result. You can choose between screen sharing, various simulators, or versions of application developed to also work on Mac computers. In this article, we cover the most frequent methods and software to address cross compatibility in iOS and macOS environments.
Table of Contents:
Stream mobile device's screen to Mac via QuickTime Player
QuickTime player is probably the best way to play iPhone and iPad games through a Mac screen. Using this method, you can view the mobile device screen via a computer screen, but the device with the touch screen remains the controller. As compared to various simulators, this is a big advantage, since applications optimised for touch screen devices might be difficult to control with a computer mouse and keyboard. To stream your iPhone or iPad screen to a Mac computer via QuickTime player, first connect the mobile device to your computer using the lightning cable. Then launch the QuickTime player app and click on File in the menu bar at top of the screen. Select the New Movie Recording option. A new window will appear. Beside the record button, you will find a drop-down menu. Under the Camera and Microphone sections, the FaceTime HD Camera will be selected by default - switch this to the name of your mobile device.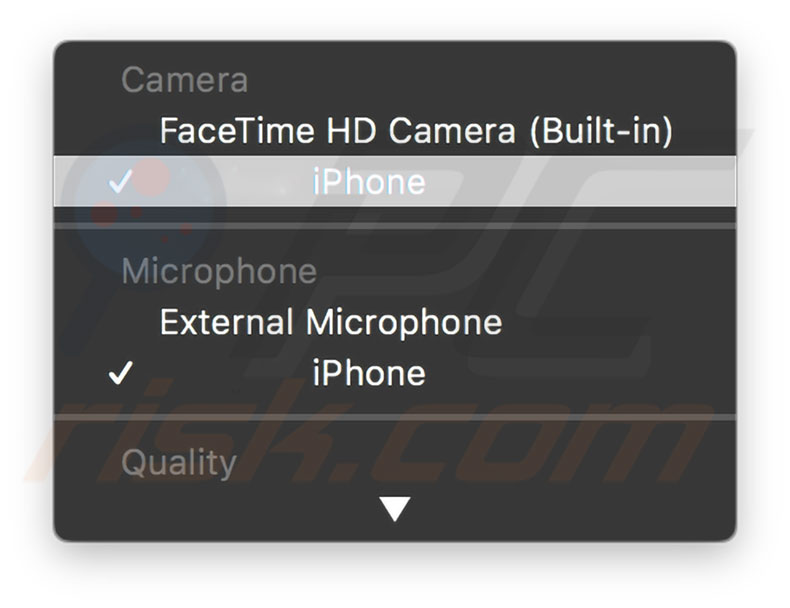 From this point, QuickTime player will start mirroring the display of your device. To achieve a full screen, simply click on the green full screen icon in the top left corner of the QuickTime player window. The application automatically switches between landscape and portrait mode depending on the movement of your device - this will allow you to enjoy the best gaming performance.
Look for the Mac version of your desired application
This option offers the best performance as compared to other methods. There are many applications that are released only as the mobile version, and you will thus not be able to find the macOS version. Unfortunately, the iOS and macOS are separate operating systems and you cannot use the same application on both. As mentioned above, Apple are working on these aspects and are planning to release the upgrades in the near future. This will allow you to use some software in both versions of the operating system. Until then, you can explore the Mac App Store by looking for the same application developed for macOS (sometimes the names might differ slightly for the mobile versions). Additionally, look on the developers' websites for any hints about desktop or simple macOS versions (you might even find the required installation files). If you are unable to find your preferred application, search Google for similar games or applications. A disadvantage of this method is that you may have to pay for the desktop version (or similar) of your application.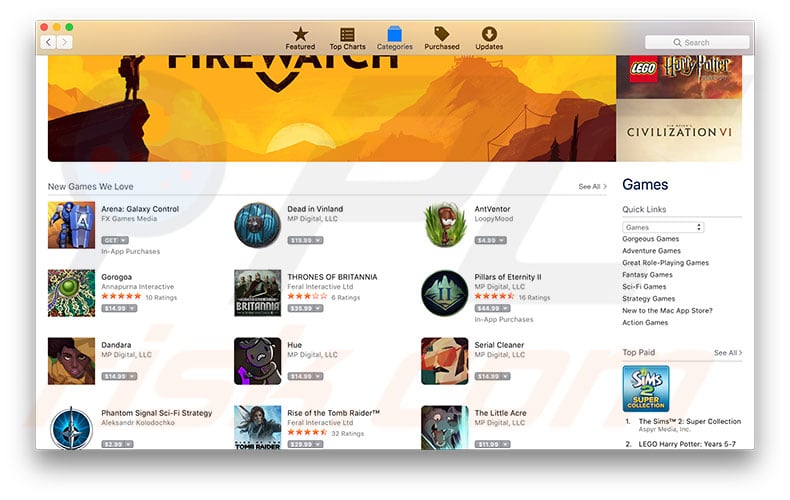 Use simulator software
The last option is to use simulator software to launch applications developed for the mobile operating system. These applications allow you to launch and run a mobile operating system within your computer. This method has some disadvantages, such as problems controlling touch screen-optimised applications with a mouse and keyboard. The mouse usually does not simulate swipes, and only the scrolling function remains. In addition, you will have to pay for the paid application again to install them onto the simulated operating system. Furthermore, simulator software often contains various restrictions on display and hardware resources use. If you wish to use a simulator, the best option is probably iPadian. This software is available for computers running the Mac and Windows operating system. Visit the developer's website to obtain the required version of this software. The iPadian simulator (based on Adobe AIR) creates a window that contains an iPad-style interface on the Mac or Windows computer. Within this this window, you can launch applications developed to use the iOS operating system in the same way as you would use on an iPhone or iPad. Installing apps to the simulated iPad is straightforward - just browse iPadian's app store, which contains many applications and games similar to those found in Apple's App Store. Although iPadian's app store contains many free applications, if you find your paid mobile device app, you will most likely be charged for it on the simulated device. Nevertheless, the simulator might be the best option to test iOS applications that you have created, or have the working build project of the app within the Xcode developer suite.
Video Showing how to launch iOS app and games on Mac?