iPhone not showing up in iTunes - how to fix?
iTunes doesn't detect iPhone on Mac or Windows computer, how to fix?
iTunes is the official Apple software, that allows it's users to access and adjust their iPhones, iPads or iPods. Even though iDevices are stable and well working device, sometimes, especially after an operating system update they may encounter errors and the easiest and most common solutions are to connect your mobile device to a computer. This action requires a proper communication between your computer, iTunes and mobile device. Unfortunately, besides all other issues, this communication may fail as well. As a result of failure to exchange information between your computer and iDevice through iTunes, you will struggle to solve issues or bugs encountered on your mobile device.
If you are encountering issues when trying to connect your iDevice to your computer though iTunes interface, you should continue reading this article as there are a couple of common steps to follow when solving "iTunes can't detect my iPhone" issue. What is more, this particular problem is spread between both Windows and Mac operating system users. In this article we will describe methods of troubleshooting iTunes issues both on Mac and Windows operating systems.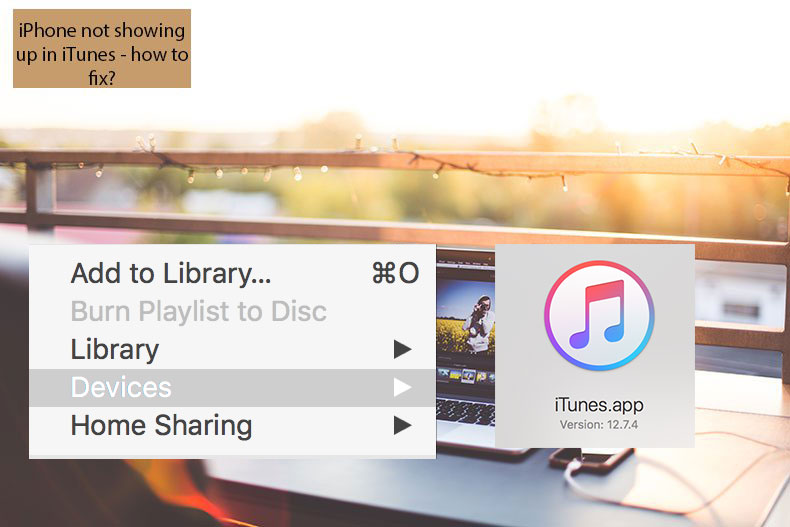 Table of Contents:
Basic steps to solve iTunes can't detect iPhone issue
Before you begin to try fix or change your software or it's preferences, there is several things you should inspect first. Even if last time you connected your iPhone to computer everything worked properly, you shouldn't skip these steps.
Ensure your USB cable is in perfect condition, does not contains any dark spots and not broken, if possible attempt to connect using different cable.
Restart both your iPhone, iPad, or iPod touch and your computer.
Might look stupid, but make sure the cable is connected to your mobile device and to your computer.
If possible try to use different USB port on your computer, there is a chance that your port is not working properly due to various reasons.
Disable restriction on your iOS device, which can be done by going to Settings then choose General section, select Restrictions and turn toggle off.
Update your iTunes app to the latest available version and also look for available updates for your iOS device.
If you're using Mac OS, check if you're running the latest version, otherwise download and install it.
Completely remove iTunes, QuickTime, apple Application Support, Apple Mobile Device Support, Apple Software Update and Bonjour. Once all listed applications are removed, install iTunes again and let it automatically re-install the other services.
Ensure that you have chosen Trust option, when you connected your iOS device to particular Mac or Windows computer.
If none of these basic troubleshooting steps, listed above, could solve your issue, you have to try fix your software. To properly fix your iTunes and your OS preferences follow the step-by-step guide listed below.
Troubleshoot iTunes can't detect my iPhone issue on Mac
First, open the Activity Monitor, which is under Utilities folder or simply use Spotlight by pressing the keyboard shortcut of Command and Spacebar and type Activity Monitor. Once tool launched, ensure your viewing the list of All processes not My Processes, otherwise change it by clicking the View from the menu at top of your screen. Check the list or use Search to ensure the iTunes Helper is running, if the process is not in the list you have to re-install the iTunes application.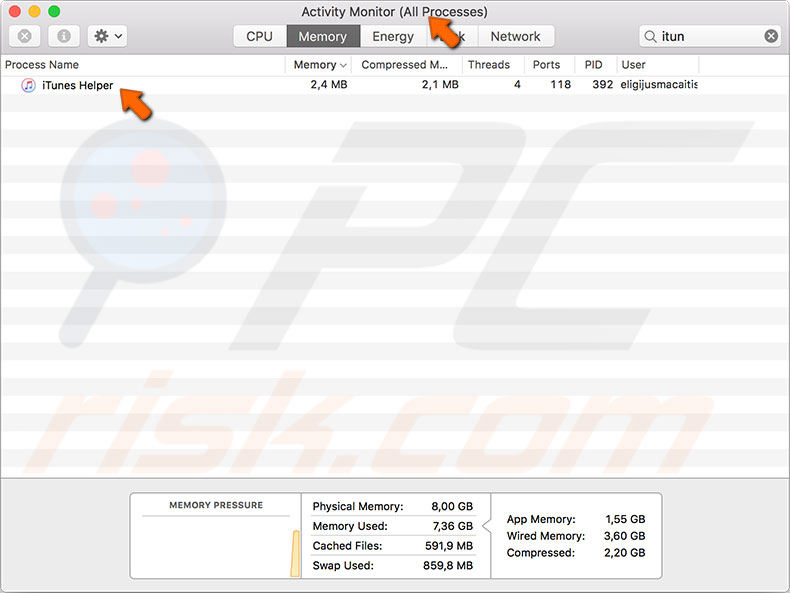 To get better results of re-installing the iTunes, use Terminal to completely delete the app. Launch Terminal, which is under Utilities folder or use Spotlight. Once you see command line window type in cd /Applications then type command sudo rm -r iTunes.app, once the process completes download a fresh copy of latest iTunes version.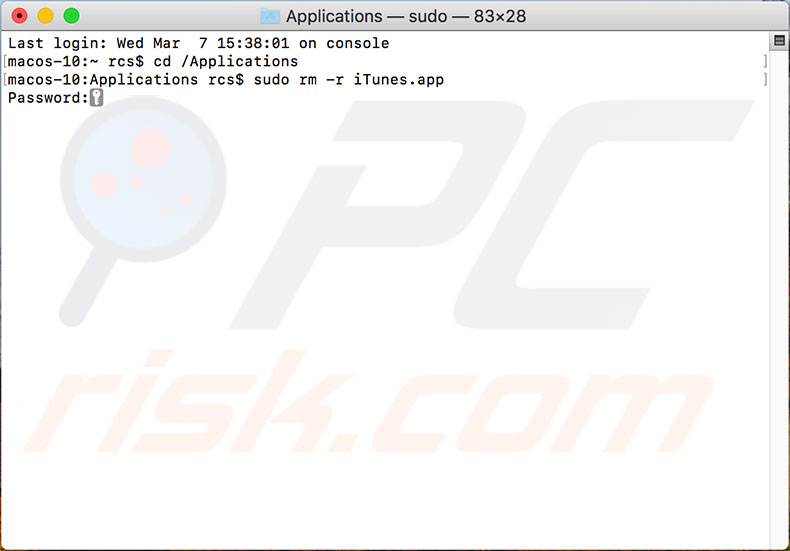 If this method could not solve your issue, hold down option key and click the Apple logo in menu at top your screen and choose System information. Select USB section in the sidebar and look for your iPhone, iPad, or iPod under Device Tree. If you can find your device, but iTunes still is unable to detect it, try to remove third-party security software if available. Sometimes they are blocking iTunes attempts to connect Apple Servers or your mobile devices. Otherwise contact your Apple Support or certified technician.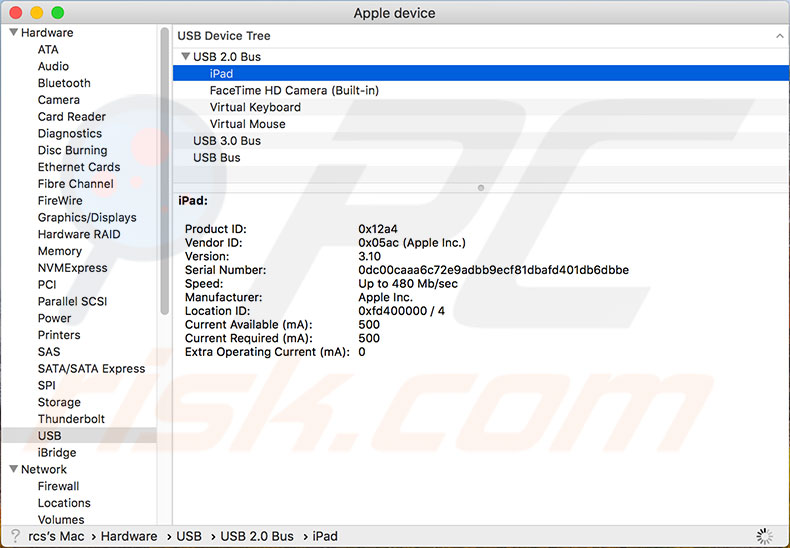 Troubleshoot iTunes can't detect my iPhone problem on Windows
When it comes to problems on Windows computer a lot of problems might be solved by updating or replacing the drivers.
To begin with open the Windows folder in your explorer and type USBAAPL.SYS file in the search bar.
Right click the file and choose Open File Location, then move all the files to a new file folder.
Next, open Device Manager, look for Portable devices, expand it and right click on Apple iPhone, choose Update driver Software.
If this step couldn't solve your issue, close the iTunes and disconnect iPhone from your computer. Uninstall iTunes and delete all it's associated files, by checking these directories:
C:\Program Files\Common Files\Apple
C:\User\Username\AppData\Local\Apple\ and ...\Apple Computer
C:\User\Username\My Music\iTunes
Once iTunes program and all it's associated files removed restart your PC, launch a fresh copy of iTunes setup. When installation completes try run the program and connect your iPhone, iPad, or iPod.
In case fresh installation couldn't solve your issue try to update AppleMobile DeviceUSB Drive drivers.
To perform a drivers update launch Device Manager once again, look for AppleMobile DeviceUSB Drive under Universal Serial Bus controllers.
Right click it and choose Update Driver Software...
When asked, follow the path: C:\Program Files\ Common Files\Apple\Mobile Device Support\Drivers to ensure the software is updated.
Restart your computer and check if your problems gone.
These steps usually solves issues related to communication between your iPhone, iPad, or iPod, iTunes, and Computer. Otherwise, contact your Apple Support or certified technician.
Video Showing how to troubleshoot iPhone not showing up in iTunes issue on Mac: