Troubleshoot all AirPlay related issues
How to troubleshoot and solve AirPlay issues?
The ability to reach all devices through one account or application is a useful concept, an innovation which many people are already using. For example, we are able to control televisions and phones by connecting to Apple TV via AirPlay. Despite these features, wherever connections are required, there is the potential to encounter problems, and AirPlay is no exception. Before we attempt to troubleshoot AirPlay issues, here is more information about the technology.
AirPlay is a set of protocols allowing you to stream content including videos, music, photos and more from an iPhone, iPad, iPod Touch, or Mac directly to an AppleTV or any other AirPlay device. To stream the content, AirPlay uses WiFi and bluetooth connections. It also allows you to browse the Internet, preview photos/images, watch movies or videos of any social media on a wide screen device with connected AppleTV rather than a phone, tablet, or laptop. AirPlay is used to make use of wide screen and high visual-audio quality of home theatres. This is excellent technology, making the most of your devices, but errors and problems are common. In this article, we describe frequent issues and how to troubleshoot and resolve them.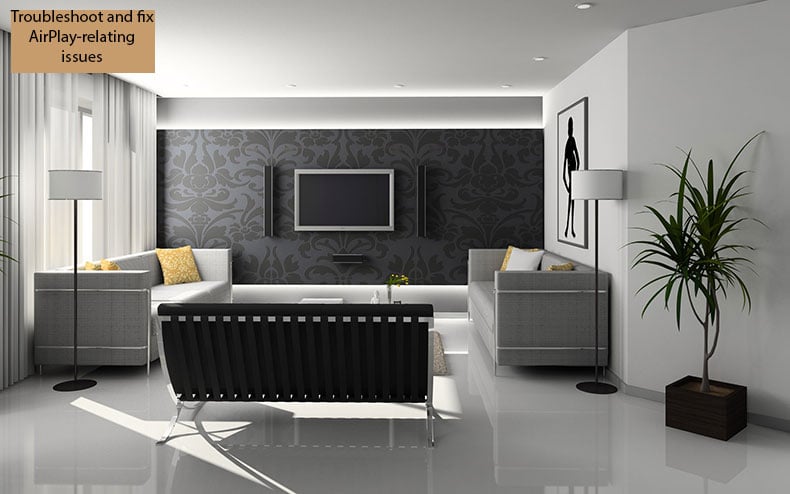 Table of Contents:
AirPlay and AirPlay Mirroring
Before you start any troubleshooting or problem solving work, ensure you have enough adequate knowledge of your devices. For example, know the exact function and purpose of all devices and any limitations. AirPlay allows you to stream music, videos or movies, photos and pictures from your iTunes library or any Apple device to AirPlay supported equipment via Wifi or bluetooth. You can connect computers, speakers, and other audio devices. AirPlay Mirroring gives you permission to display anything from your Mac or mobile device directly to AppleTV, and also to connected televisions, projectors, and other devices.
Some common issues encountered while launching AirPlay
Video is displayed, but no sound?


Check your iDevice and AirPlay device volume settings are both up. Ensure all devices do not have mute switch or function enabled. Mobile device owners should check the side switch - if you see a thin orange line, your device is muted. Toggle to opposing direction to unmute.

Using network with guest's account while trying to connect devices?

If you are connecting to a guest network (e.g., in a hotel), it is likely that you will not be able to use AirPlay. Most guest networks do not allow connected devices to communicate.

Enabling AirPlay through Mac?


Content streaming is available for Apple computers working in mac OS X El Capitan or later versions by using Safari or QuickTime Player. The AirPlay Mirroring feature is available for all computers with running mac OS X Mountain lion version or later. To enable AirPlay, when available click on the AirPlay icon at the upper right in the Finder Menu (next to Day and Time) and choose AirPlay To: and your selected device.
Check works before troubleshooting AirPlay errors
If AirPlay or AirPlay Mirroring does not work correctly (e.g. playing intermittently, no audio, no video, etc.) try some basic tips to troubleshoot the problem. Before attempting any of steps below, ensure that you are using the latest version of iOS or macOS.l To check the iOS version, open Settings, choose General, and click Software Update. Click Download and Install if any updates are available. To update AppleTV, go to Settings, General, and choose Update Software. MacOS users should launch their App Store and look on the Updates tab for any available updates.
Basic tips to troubleshoot AirPlay issues
If you cannot find the AirPlay icon in the menu bar, ensure that your AppleTV and other AirPlay devices are charged, connected to the power adapter, and not in a sleep mode.
To control AirPlay Mirroring, swipe up from the bottom of the mobile device's screen. Swiping left brings up the AirPlay audio menu where you can access the music control center.
Disable Bluetooth on your mobile Apple devices. Perform this by going to Settings, choosing the General section, and opening the Bluetooth menu. Restart your Mac computer.

Ensure your iOS device is connected to a WiFi network.

Ensure that your WiFi router firmware is up-to-date.
Try rebooting your WiFi router, AppleTv.
Reset your iOS device by holding down the Sleep/Wake button until the red slider appears, swipe and wait until the device has completely shut down. Turn it on again.
Check if there is only one device attempting to stream.
Check your Mac firewall. Go to System Preferences, select Security & Privacy, open Firewall, and click Firewall Options. Disable 'Block all incoming connections' by checking the box next to this option and turn on 'Automatically allow signed software to receive incoming connections' using this method.
Additional steps that might solve your AirPlay issues
Renew DHCP License Internet
Protocol address leases are usually only temporary and can end unexpectedly. When they end, your Internet service provider might assign a different IP address to your device. When you renew your lease, the Apple device will search for a new IP address on the network and the router and modem will automatically update the new IP address, so you do not need to take any action. Renewing the lease will force your device to update communication with the WiFi network. This may solve the issue, so renew the Mac lease by going to System preferences, choose Network, and select Advanced. In the new window, select the TCIP/IP tab and click Renew DHCP Lease.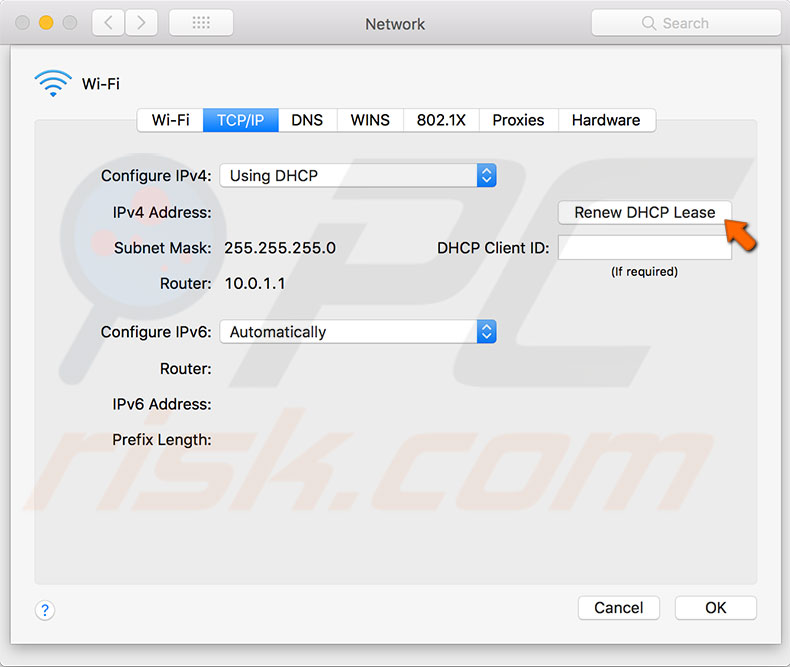 To update the IP address on iDevice, go to Settings, select WiFi, tap on the network name. In the DHCP tab, click Renew Lease.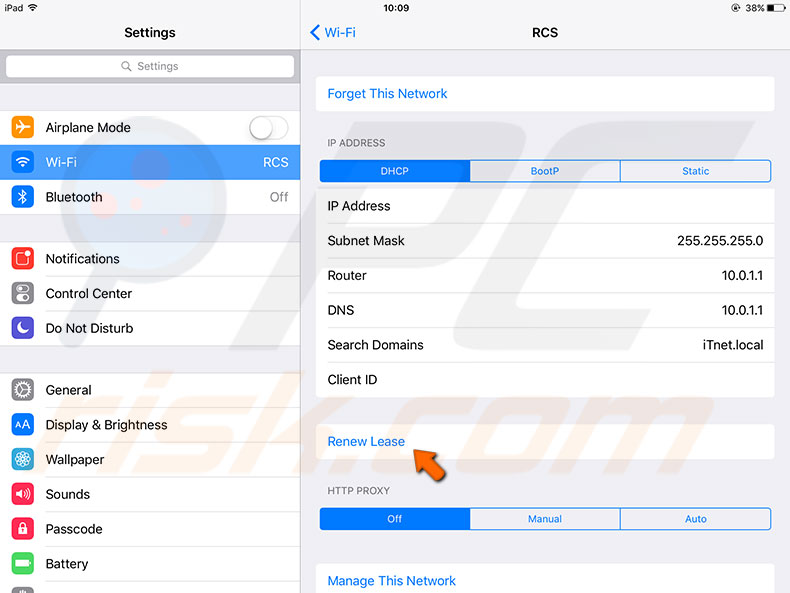 Reinstall iTunes to solve AirPlay problems
Corrupted iTunes installations often cause problems when using or configuring AirPlay or AirPlay Mirroring. The solution is simple - reinstall your app. To download the installation file, visit Apple Downloads and once download is complete, install the application and restart the your Mac and AppleTV (or any other device you are using with AirPlay). Check if this step solves the problem.
Reset your AirPlay services
Launch the Activity Monitor and check is there are any processes that are utilizing extensive CPU resources. If XPEncoder and AirPlay XPC helper occupy positions at the top of the list, close them. Disable AirPlay by opening Display under System Preferences, navigate to AirPlay Display, and set if to Off. Wait 20-30 seconds and turn it back on.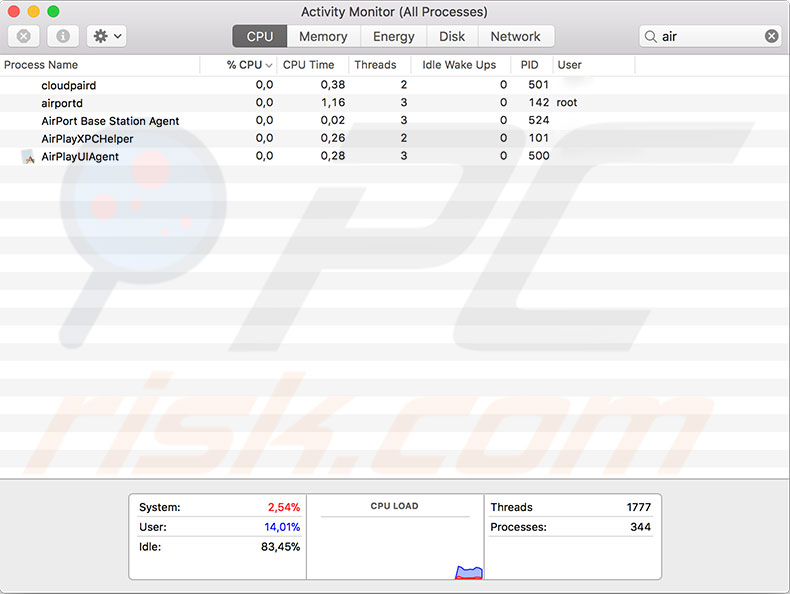 Set and IP reservations on AppleTV
Today, most Internet service providers assigns dynamic Internet Protocol (IP) addresses for every device connected to the network. Dynamic IP address change each time you reboot your network-connected device. This can cause issues with the AirPlay feature. To avoid these errors, you can set DHCP reservations, which allows you to reserve a specific IP address for a device on your network. Check your router user guide to see if the DHCP reservations feature is supported. If not, look for firmware add-ons that might upgrade your router and unlock this functionality. To access the router configuration tool, enter its IP address into your browser navigation bar.
Set DCHP reservations on AirPort Extreme
First, check the Apple TV MAC (Media Access Control) address by opening Settings and clicking About. Launch AirPort Admin Utility and go to the Network tab. Click add (+) in DHCP reservations and choose the IP address required to sign for your AppleTV, and then enter its MAC address. From this point, the selected IP address will be reserved for AppleTV.
Manage your Startup items
Third-party apps that launch at start-up can often cause issues with the AirPlay feature. If you are experiencing issues with AirPlay or AirPlay Mirroring, try to disable all of these and reboot your computer. To prevent third-party apps from launching at start-up, open System Preferences and choose Users and Groups, and then select the Login Items tab. Mark all boxes next to third-party apps and click the remove (-) button. Restart your computer and check if the AirPlay problems are solved.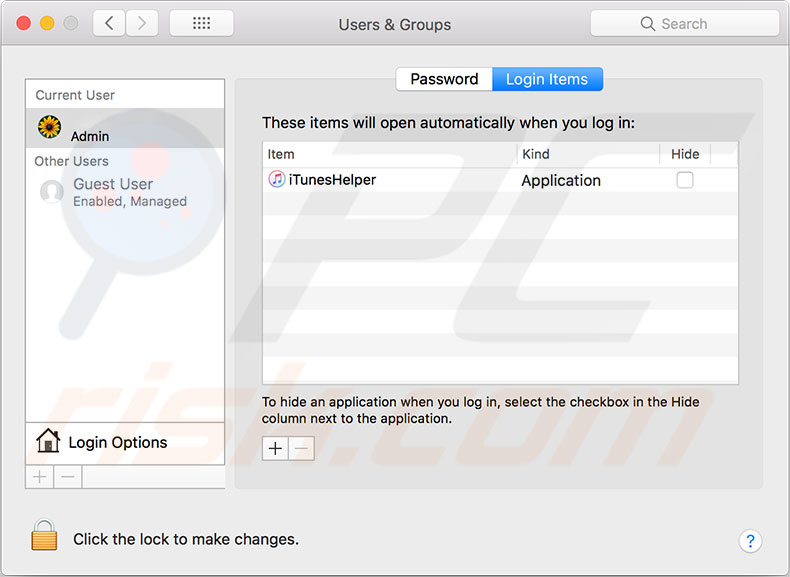 Video Showing how to troubleshoot AirPlay related issues?: