How to Fix the 'A Problem Occurred With This Webpage So It Was Reloaded'?

Written by Karolina Peistariene on
How to Fix the 'A Problem Occurred With This Webpage So It Was Reloaded' Issue?
Most websites are fully responsive and can be viewed using computers or mobile devices such as phones, tablets, etc. Even when developers create perfectly responsive websites, you might encounter issues caused by your device performance or browser settings.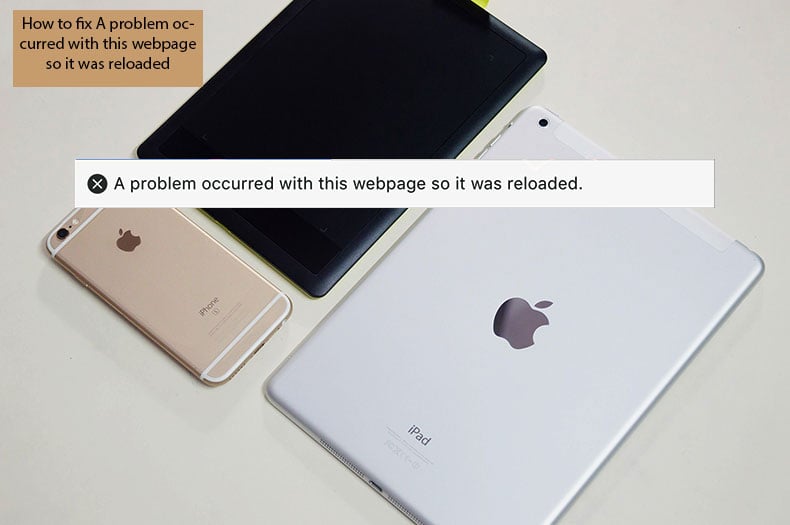 For example, the Safari Internet browser sometimes displays the 'A problem Occurred with this Webpage, so it was Reloaded' error message, after which the browser becomes unusable. This happens because the web page is reloading every five seconds (or more frequently) and can lead to a situation where the website does not load.
The problem is often directly related to the webpage you are attempting to open but can also result from the device or application in use. The most common conditions under which this problem is encountered include ordinary use of browser features such as pinch-zooming a photo or image on the page, adjusting the page magnification with finger spread, and using Safari's Reader mode.
Table of Contents:
Basic steps to solve the 'a problem occurred with this webpage, so it was reloaded' error.
1. Close all running applications by double-pressing the Home button and throwing all applications from the list - just swipe up on all open apps.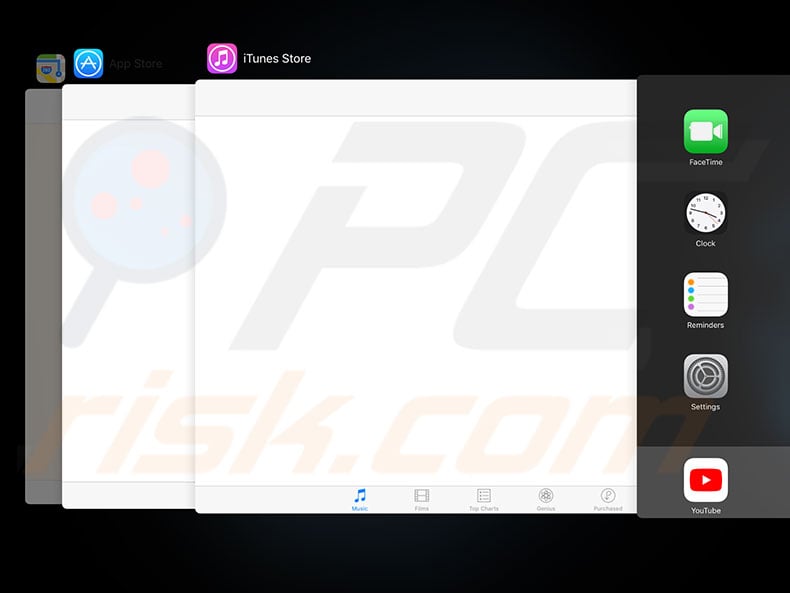 2. Clear your web browser history and website data by opening Settings. Then choose Safari and scroll down to find Clear History and Website Data.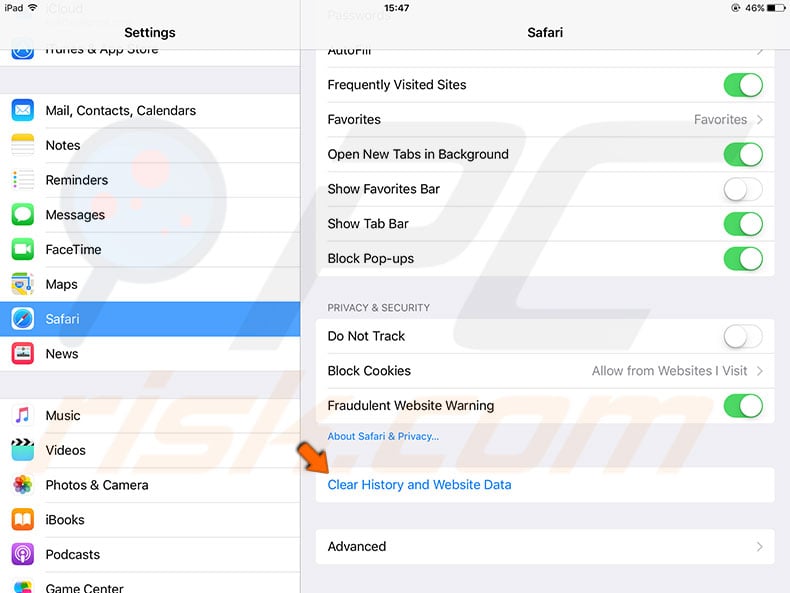 3. Reset your network settings by entering Settings and then the General section, choose Reset and tap Reset Network Settings.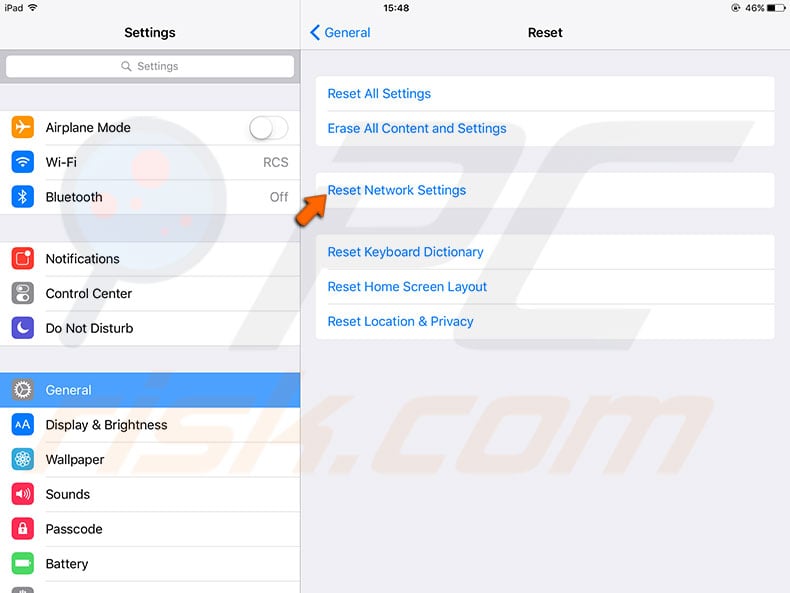 4. Restart your mobile device by holding the Sleep/Wake button until the red slider pops up. Drag the slider and wait until it completely shuts down. Start your device again by holding the Sleep/Wake button.
5. Perform a Forced restart on your device.
iPhone 6s or below, iPad and iPod Touch users: hold the Home and Power buttons until they see the Apple logo.
If you own an iPhone 7 or iPhone 7 Plus: press and hold the Side and Volume Down buttons for at least 10 seconds, or until you see the Apple logo.
iPhone X, iPhone 8, and iPhone 8 Plus: press Volume Up, Volume Down, and finally press and hold the Side button until you see the Apple logo.
Additional methods to fix 'a problem occurred with this webpage, so it was reloaded' problem.
1. Block cookies.
Turn on cookies blocking by navigating Settings, locating Safari, selecting Block Cookies, and Always Block.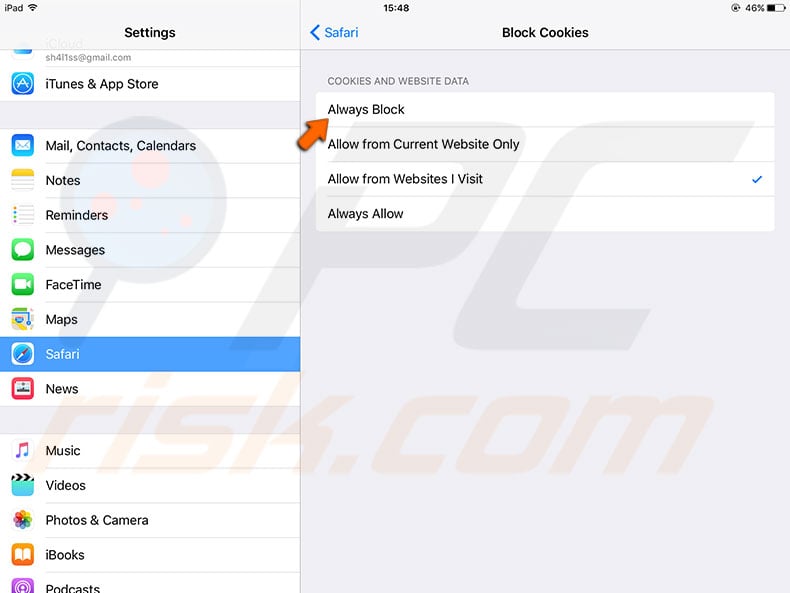 2. Ensure your Date and Time are correct.
This often causes a number of issues. To check, open Settings and look for Date & Time in the General section. Verify the information is correct. Otherwise, update it. Attempt to disable/enable Set Automatically, wait 10-20 seconds between toggling.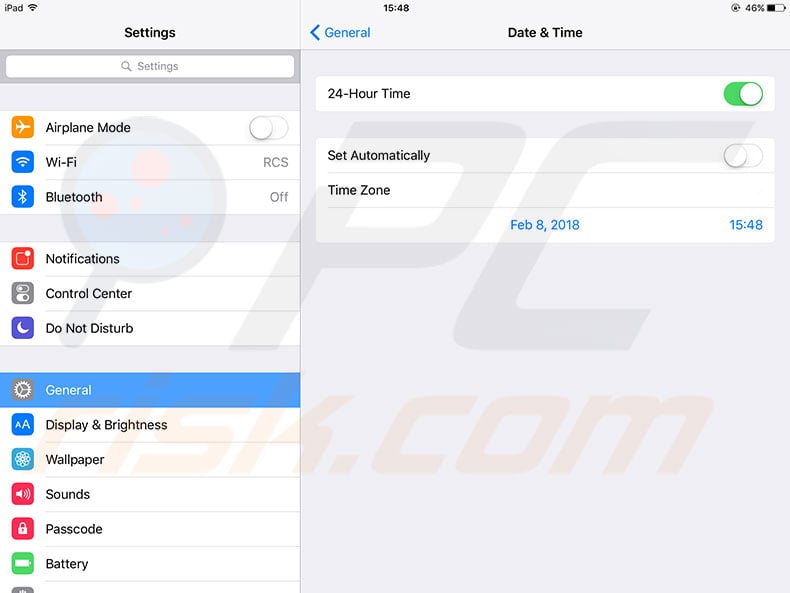 3. Manage Speech settings.
Open Settings, and then choose Accessibility under General and select Speech. Disable Speak Selection and Speak Screen - this has been known to resolve the problem for many users.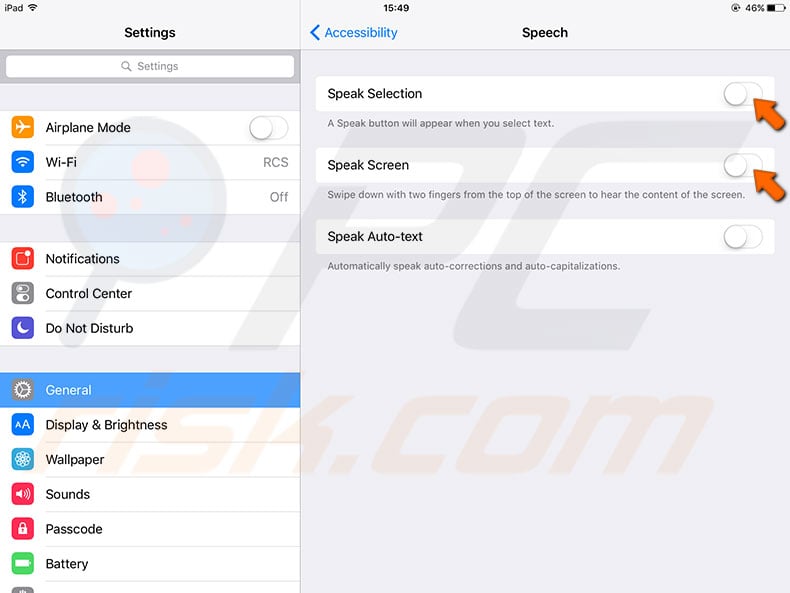 4. Turn OFF JavaScript.
Select Safari in Settings, and then scroll down to Advanced. Toggle JavaScript off. Otherwise, toggle it on.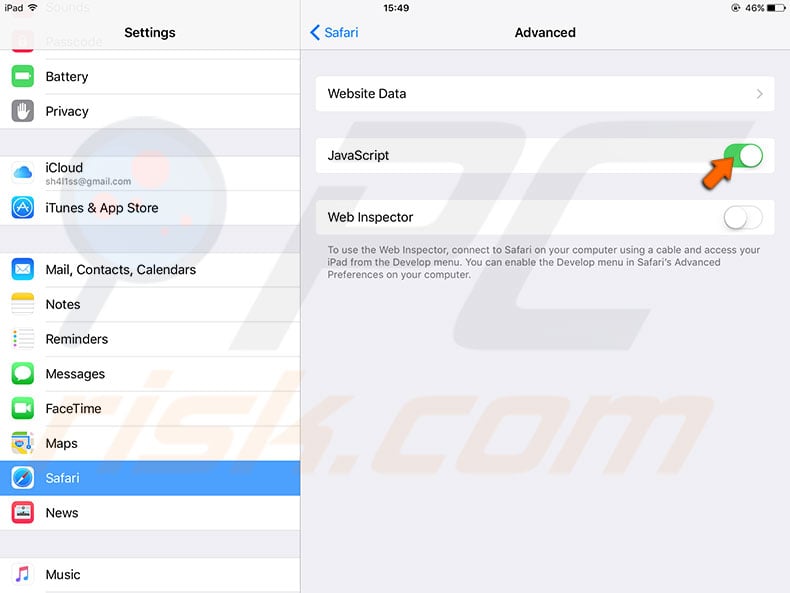 5. Adjust Safari Defaults.
Go to Settings and find Safari. Tap Clear History and Website Data. Disable Search Engine Suggestions and Safari Suggestions.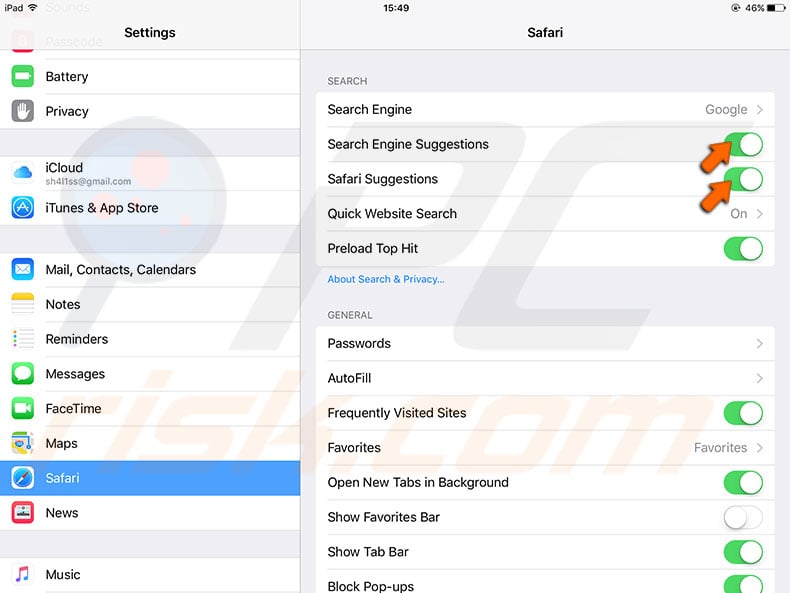 6. Manage Background App Refresh.
Disable this feature by entering Settings. Select General and look for Background App Refresh. Turning off the refreshing might solve your issue and, additionally, decrease battery draining.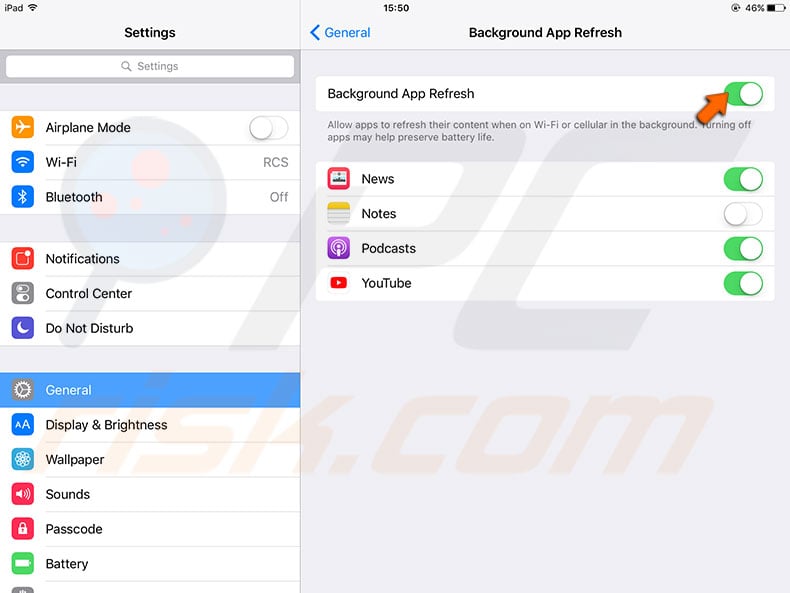 7. Clean up memory.
Many users of Apple products encounter 'A Problem Occurred With This Webpage, So It Was Reloaded' error, simply because their devices lack available RAM/memory. This can affect iPad 2 and earlier iPads, iPhones, and iPod Touches owners since they use the latest available version of Safari, which is based on the latest Apple products with much more RAM available.
In this case, the best solution would be to try to free up some space. Open Settings, choose General, and select Storage (or Storage and iCloud for earlier iOS). Study the available space (not iCloud space). Many users report that after freeing up space, the problem disappeared.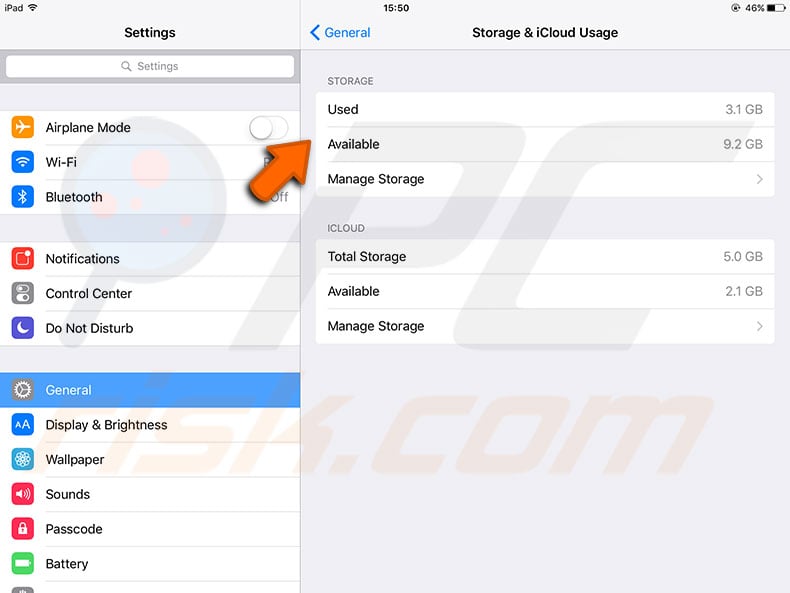 8. Test third-party web browsers.
Different apps have individual features that might be related to the issue. Furthermore, you may discover that one of your apps has abilities not available in Safari. Your device can keep several web browsers, so bear in mind that you can switch to another browser and always return to Safari.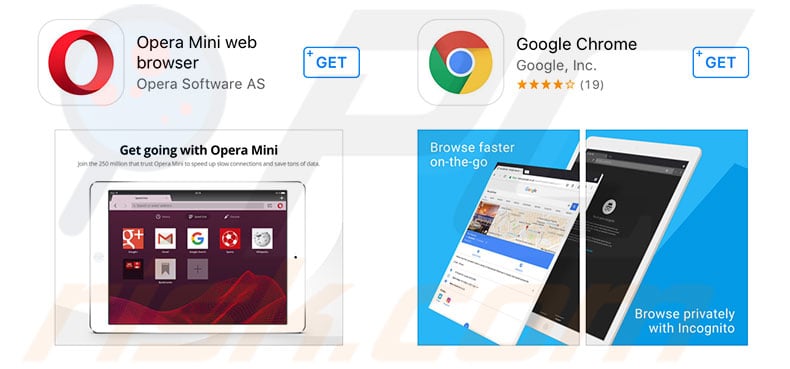 9. Reinstall Java.
If you experienced this issue on a Mac device immediately after reinstalling Java, uninstall it and perform a fresh installation.