Your Apple ID disabled. How to fix?
How to fix Your Apple ID is blocked or disabled error?
An Apple ID is essentially your username for all Apple features such as iTunes, App store, iCloud, iMessage, etc. When you fail to log in, a message is displayed stating that your Apple ID is locked or disabled. There might be a number of reasons for this. The most common is when you (or a family member) forget a password and repeatedly attempt to sign in using an incorrect password more than three times. If you subsequently enter a correct password that day, you will not be able to sign in, since attempts are restricted to three within 24 hours.
Account blocking might also be the result of an attack against your account - for example, someone trying to log in by entering random passwords. Apple recognizes these threats and, to keep Apple IDs safe, they block accounts and display messages indicating blocked or locked accounts. Do not panic, since this is not a permanent lock and you can unlock/unblock your Apple ID by following some easy steps. Read the information below and reactivate your account.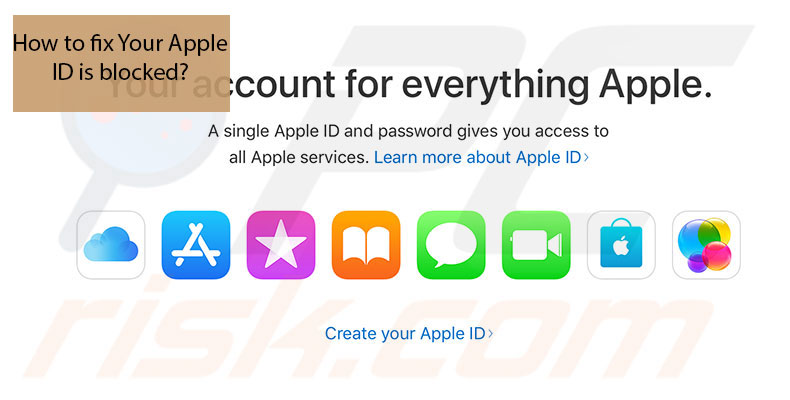 Table of Contents:
Can't remember your Apple ID?
In most cases, the Apple ID is the primary email address of your Apple account, so try this if you have forgotten your Apple ID. Check the ID used for your devices - in most cases, the same Apple ID is used for iPhones, iPads, iPods and Macs. Check the Apple ID profile, iCloud, iTunes and App Store settings list where you will find your Apple ID. If this does not help, you could try signing in with all prior email addresses used when completing registration forms.

Don't repeat same mistake
As we mentioned before, Apple restricts unsuccessful attempts, so do not try to sign in more than twice, since Apple will lock your account and freeze it for approximately 24 hours (during which you cannot access your Apple ID even with a correct password). If you failed to log in on your first and second attempts, and are not sure it was the correct password, we strongly recommend not to try a third time - better to reset your password.
How to reset your disabled or locked Apple ID?
Apple displays a number of messages, the meaning of which is basically the same. After an unsuccessful attempt, the message might be:
"This Apple ID has been disabled for security reasons."
"You can't sign in because your account was disabled for security reasons."
"This Apple ID has been locked for security reasons."
If you see any of these messages, and before you start recovering or resetting your password, ensure you know the first name, last name, and email address used when signing up for your Apple ID.
The most common way to reset your Apple ID account is to use a web browser on any computer or device able to open the desktop site. First, open iForgot page developed by Apple. Complete your Apple ID account details and click Continue. By following the on-screen instructions, you will be asked to choose the method to reset your Apple ID. This will depend on the information you have available: you can choose to receive an email or answer security questions. If you select security questions, follow the on-screen instructions to reset your password. For the email option, follow the instructions below.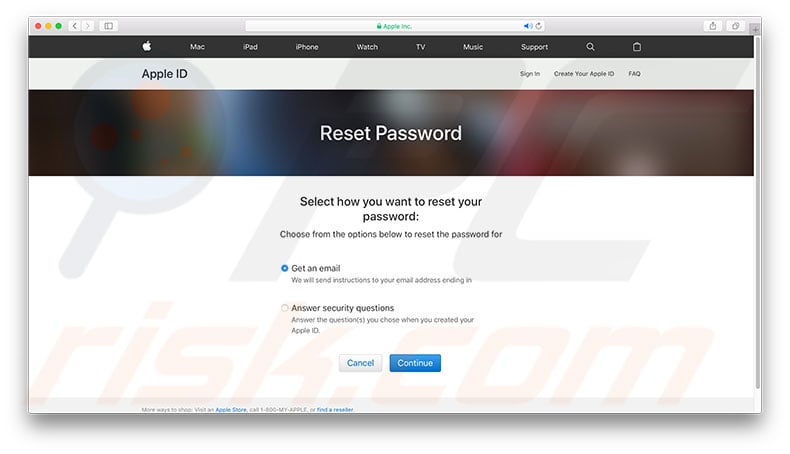 After clicking continue, check your email for a recent email from Apple. In the email, click the Reset Now button.

You will then be asked to enter the new password. Make sure your old password does not match the new one and click Reset Password. Apple will reset your password and your Apple ID account should now be accessible. Remember to sign in again with the new password on all of your devices, since automatic updates will no longer work on devices with the old password.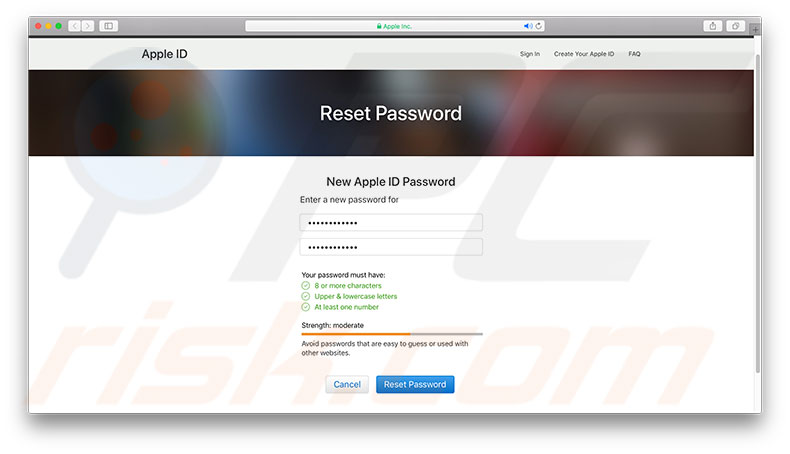 Reset your Apple ID using an Apple production.
Reset your account using iPhone or iDevice.
If you have a trusted iDevice, open Preferences, and then Apple Profile. Choose Password & Security and select Change Password. (If you are using iOs 10.2 or earlier, tap iCloud and then your name.) Follow the on screen instructions to update your password.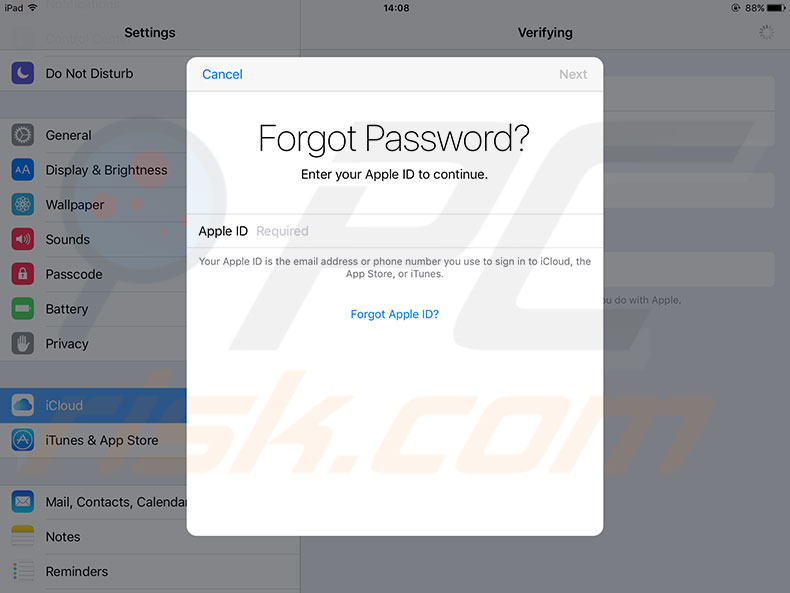 Reset your account using Mac
Navigate to Apple Menu and then choose System Preferences. In the next window, select iCloud and then Account Details. In the next window, select Security and then click Reset Password. To reset your Apple ID password, enter your password to unlock your Mac.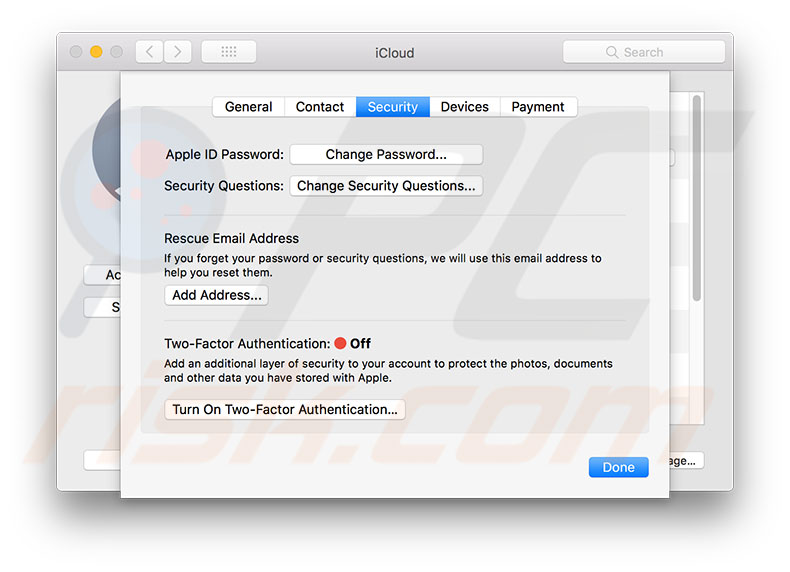 Can't Access your trusted device?
To resolve this, you can use a friend's or family member's iPhone or iDevice. Launch the Find My iPhone application. If a sign in screen appears, tap Forgot Apple ID or Password and follow the on-screen instructions. If a sign in screen does not appear, click sign out. When the account is signed out, tap Forgot Apple ID or Password and then follow the on-screen instructions.
If you're using Two-Step Verification
With Two-Step verification enabled, Apple requires you to verify your identity by making a note of your recovery key. The 14-character recovery key will have been displayed when you enabled Two-Step verification (with instructions to print and keep in a safe place). To recover your Apple ID, you need to declare this key. Note: If you have permanently lost your Recovery Key (or access to it), you cannot change your password.
How to recover Apple ID and Password with Two-Steps verification?
Enter the recovery page (shown above) and write down your Apple ID. Select the option to reset your password. Then, enter your recovery key for two-step verification and choose one of your trusted devices that you are able to access. Apple will send a verification code to that device. Write down the code and then set the new password. Finally, click Reset Password. After resetting your password, log in to all your devices using an Apple ID, since when the password is changed, all automatic updates are disabled.
Video showing how to fix your Apple ID is blocked: