How to extract RAR files on Mac OS?
How to extract RAR files on Mac OS?
No one wants to waste time in any situation, and this certainly applies to file transfers. Email providers generally only allow sending of attachments of limited type and size - you cannot send folders or large files. With this restraint in mind, some file sharing websites and software provide facilities to compress files into various formats, the most popular being RAR and .zip.
RAR is a file archiving format enabling file and folder compression without data loss. Featuring strong AES-128 encryption, it has a higher compression rate than .zip format. On the other hand, .zip is accessible with most decompression software. Furthermore, operating systems have built-in support towards this format, whilst RAR requires third-party software to decrypt files. As with other operating systems, Mac OS has a built-in feature called Archive Utility, which is able to open compressed files in .zip, tar, gzip and some other formats. Unfortunately, Archive Utility does not decrypt the RAR format. There are, however, other options for Mac users - third-party software for decryption of RAR files. In this article, we share some popular and useful RAR decryption software.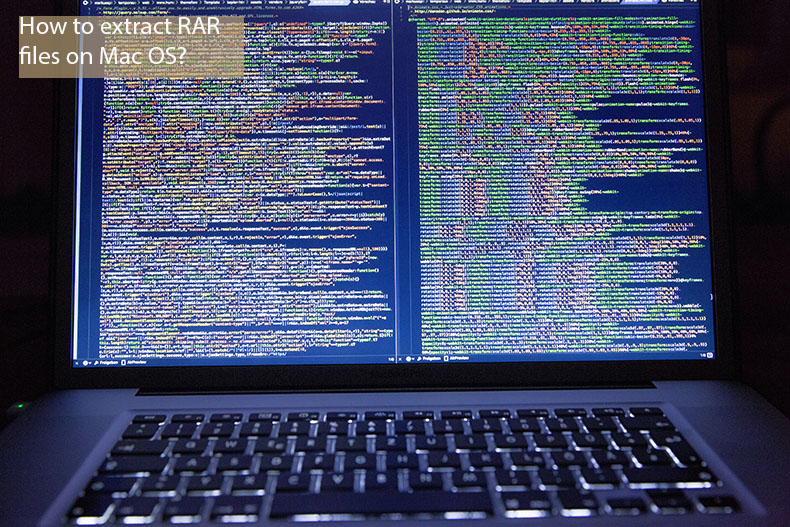 Table of Contents:
The Unarchiver
This is one the most popular, free, and easy-to-use software utilities able to extract RAR type files. You can download it here. Together with RAR, it supports .zip, 7-zip, Tar, Gzip, and Bzip2 formats. This software is also able to open ISO and BIN type disk images and even some .exe type installers (a Windows type file).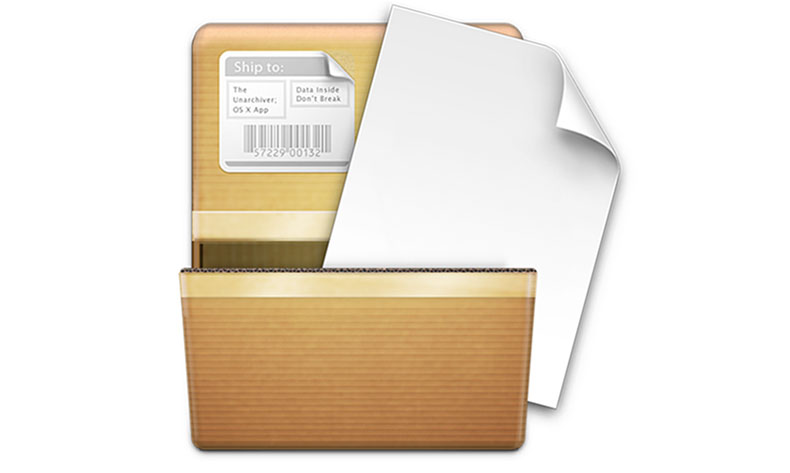 Where you can find The Unarchiver?
There are two possibilities. The first is to download direct from their website. The second is is to search for it in Apple App Store, where it is free to download. The developers prefer downloads from their website, rather than Apple App Store (since this places limitations on the capability of the software).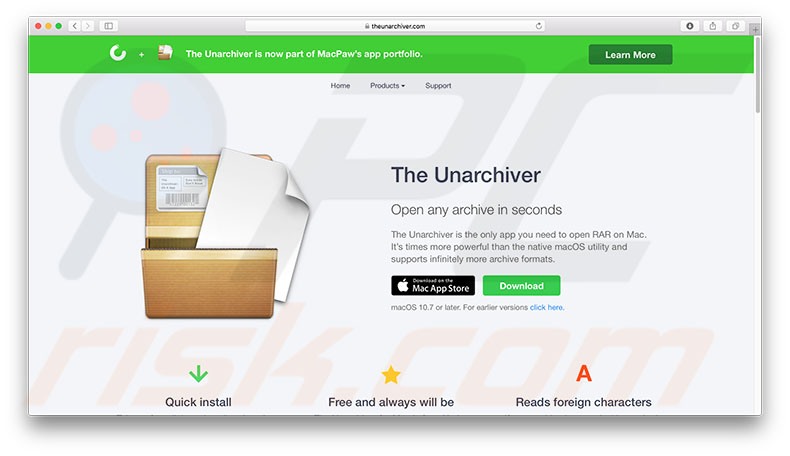 Install Unarchiver on your Mac. On the first launch, it will open a preferences page and ask you to choose archive formats you would like to open using this app. In another tab, you can choose where to extract files from the compressed file.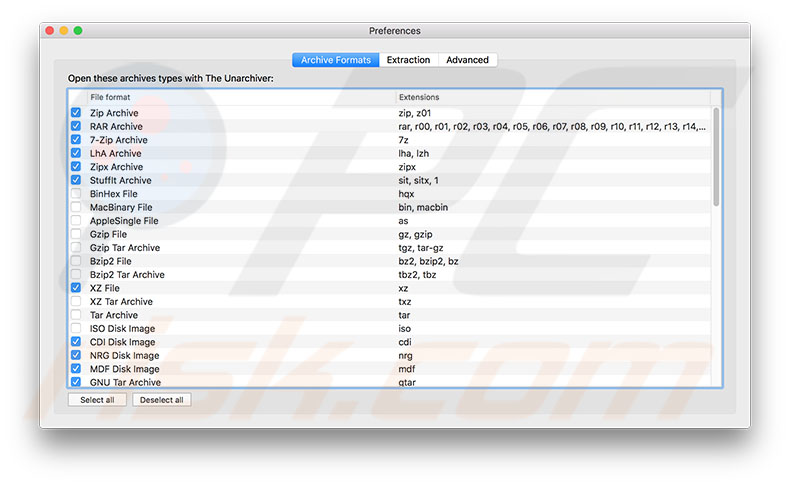 How to extract rar files using The Unarchiver?
There are two ways to reach files compressed to RAR using The Unarchiver. The first is to click the right mouse button and choose 'Open With' in the drop-down menu. Then choose The Unarchiver. Files from RAR will appear in the folder you have chosen.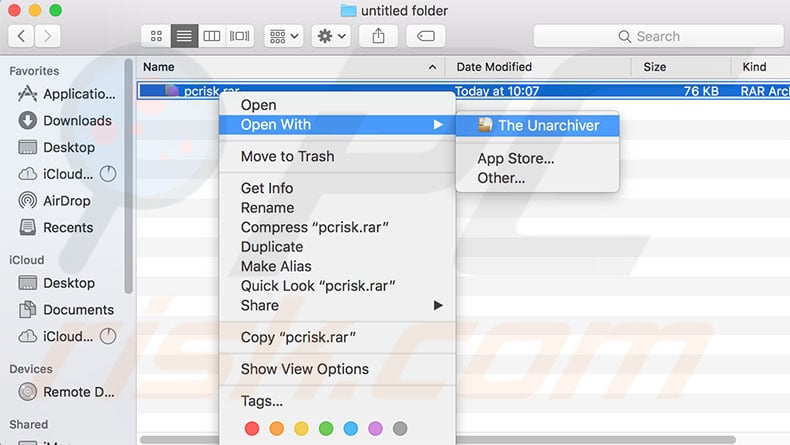 The second is to drag the RAR file onto The Unarchiver icon in your Applications folder, and then files will appear in the chosen folder.
Having issues while trying to use The Unarchiver?
Check your firewall settings, which might be blocking The Unarchiver connections. To do this, open system preferences, and then Security & Privacy and choose the Firewall tab. Click the lock button in the bottom left and enter an administrator account to change firewall settings. Next, choose Firewall Options. If you cannot find The Unarchiver in the list, click the Add Application button, look for The Unarchiver app, and add it.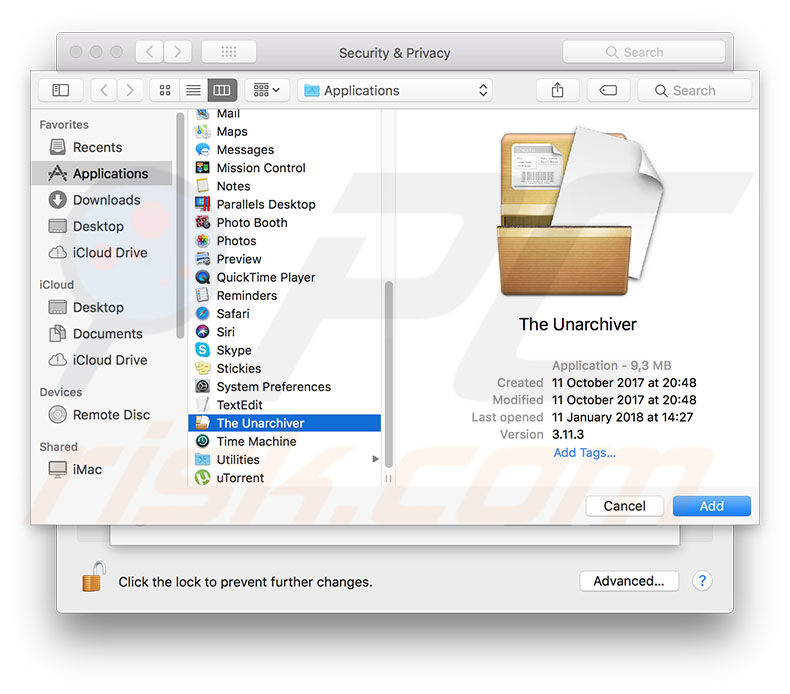 Mac OS updates can also cause problem with the app. If, after the last update, your application stopped working properly, a fresh installation from the Apple App Store or developer website.
Video showing how to extract RAR files on Mac OS: