How to create an Apple ID without a credit card?
How to create an Apple ID without a credit card (iPhone, iPad or Mac)?
An Apple ID is a username for use with your Apple products and services such as iTunes Store, enabling iCloud on your devices, shopping in the Apple Online Store, booking reservations at Apple Retail store, accessing the Apple Support website, and more. When you sign up for a new Apple ID, you will be asked to complete a standard registration form together with your Debit or Credit card information.
You may be dubious about sharing your card information or keen to prevent your child spending money in the App Store by buying unnecessary apps, music, films, audio books and etc. Accounts without a signed payment method still allow you to seek free content. If, however, you are Family sharing coordinator, Apple always requires a payment method to track content purchased and shared between family members. There is a way to create an Apple ID without setting up a payment method from your Mac, iPhone, iPad, or iPod touch.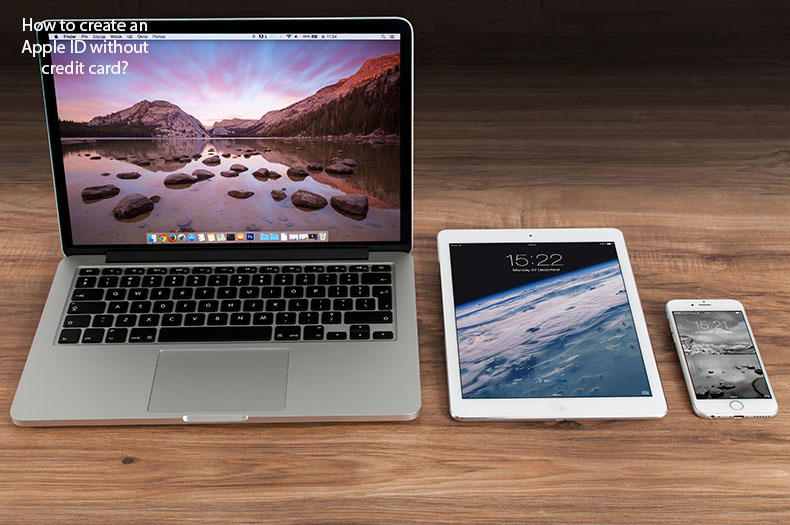 Table of Contents:
How to create an Apple ID without setting up payment method?
If you want to sign up for an Apple ID without setting up payment method, open iTunes on your computer. Make sure you are in your resident country's iTunes Store by checking the flag in the bottom-right corner of the window. If the flag does not match your country of residence, click it and change the location to the correct country.
Next, find the drop-down menu with the title of sections in the upper-left corner and change it to Apps, Movies, Music, or Audio books. Enter the Store by clicking the App Store button, top-middle.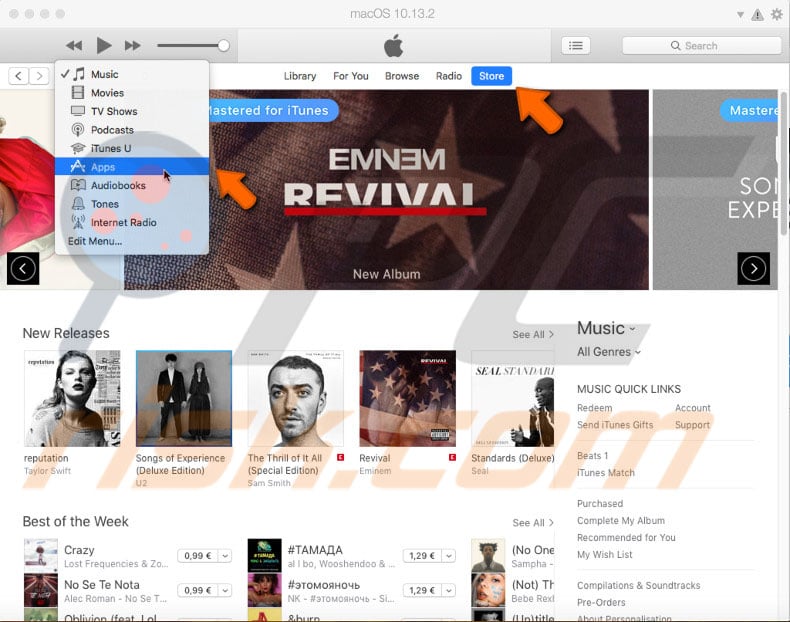 In the Store, find any free content and click the Get button. When the Store asks you to sign in with your Apple ID, click Create New Apple ID.


Next, complete the primary registration form with email and password, and agree to the terms and conditions. Make sure you choose a strong enough password. When all fields are complete with your information, click Continue.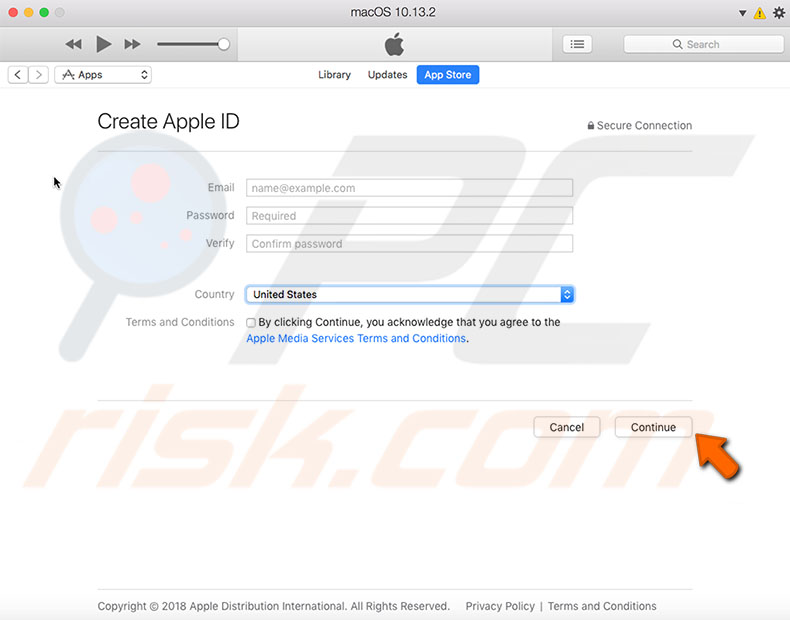 Another form with personal and security information will pop up. Once the form is completed with the correct information press Continue
NOTE: Security questions are required to recover your lost password. We strongly recommend that you write down the security questions and answers, and save them in case you forget them.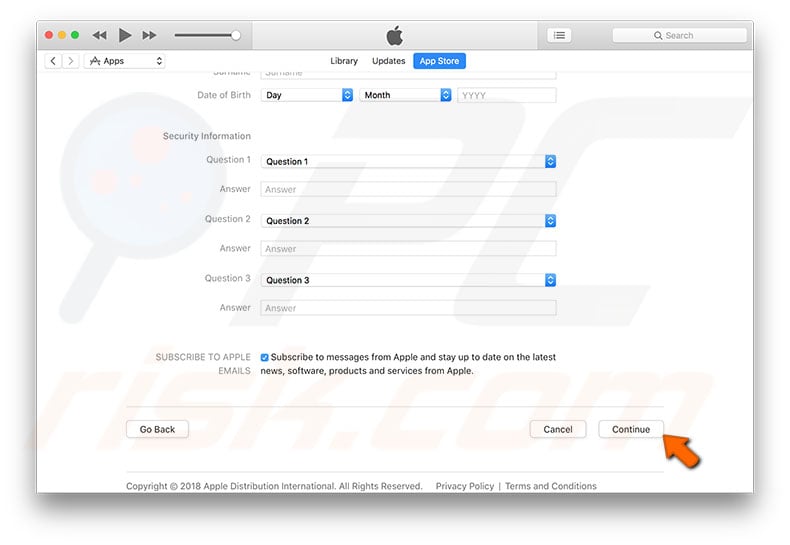 The next window is very important. Here, choose your payment method and billing address. If you do not wish to set up any payment method, choose None. Complete the billing address form with your details and click Continue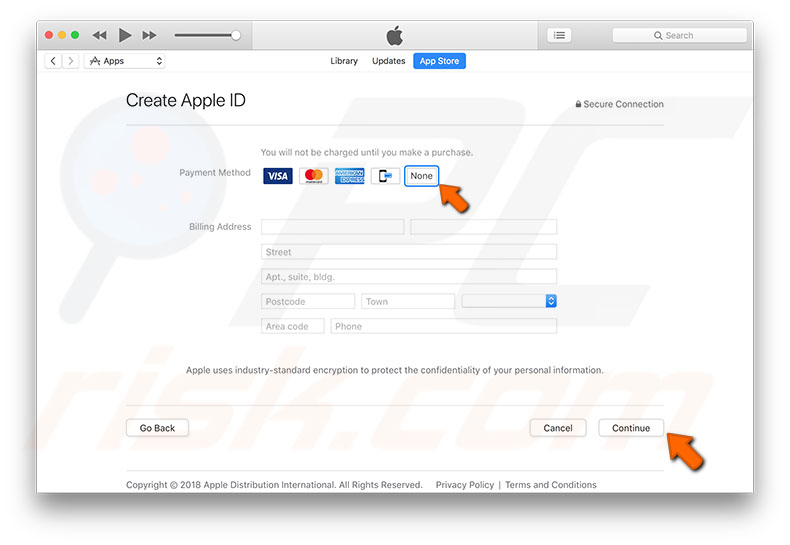 Finally, the Store will ask you to confirm registration by entering a verification code, which is sent to your email address. After entering the code, press Continue.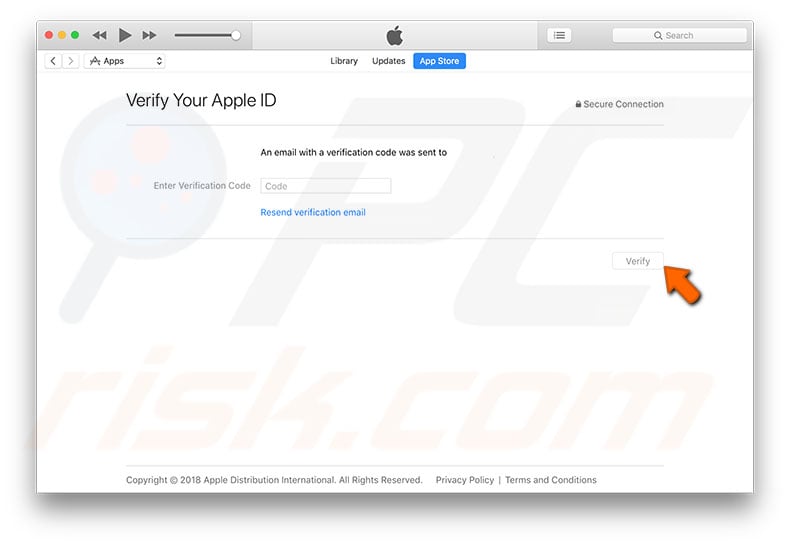 An Apple ID registration has now been formed without setting up a payment method. You can use this ID on any Apple device whenever it asks for the Apple ID sign up.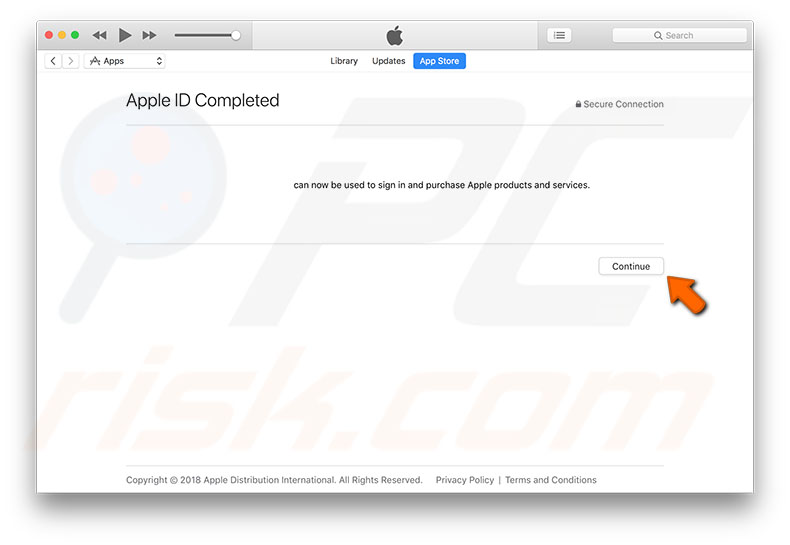 How to remove payment method from existing Apple ID account on Mac?
First, open iTunes. Click on Account in the lower-left corner. Enter your Apple ID email and password, and then click Sign in. In new the window you will see your account information. In the Apple ID summary section payment information line, choose Edit.



When the payment information window opens, choose None and click Done.
How to remove payment method from your Apple ID account on iPhone and iPad?
Go to Settings and tap your profile. Then choose Payment & Shipping. If required, enter your Apple ID password.

To change the payment method, select your current payment method and remove your card number plus other information, and then save.

If you are using iOS 10.2 or older, remove the existing payment method by choosing None, and then save.
Video showing how to create an Apple ID without a credit card: