How to activate a PIN lock on Windows 8?
PIN locks are common features on mobile phones, and a useful security feature available on the majority of modern devices. In this tutorial I explain how to use a PIN lock feature to log in to Windows 8. Although the lock contains only 4 digits, and thus is not highly secure, it remains a popular method. Note also that the PIN cannot contain symbols (digits only), and therefore, it is not recommended for use as a user password. Nevertheless, PIN lock is a useful option, especially to protect computers from casual users who may otherwise use your system for a quick e-mail checks or as a means to access private information. If you forget your PIN code, do not worry, as there is a simple way to restore the original User Password prompt, and we will come to this later.
In order to activate the PIN code lock, you firstly require a simple text password for your User account. Without it, this option will not be available.
1. Press win+w keys together, to open a search box for settings.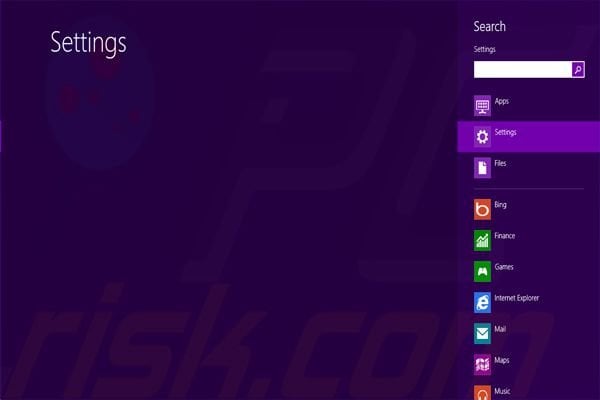 2. Now enter the word 'pin' to the search box and choose the first available option: 'Create or change PIN'.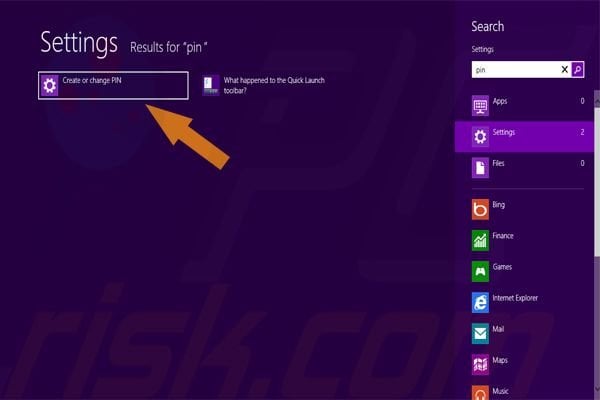 3. Once the password menu opens, click on 'Create a PIN'.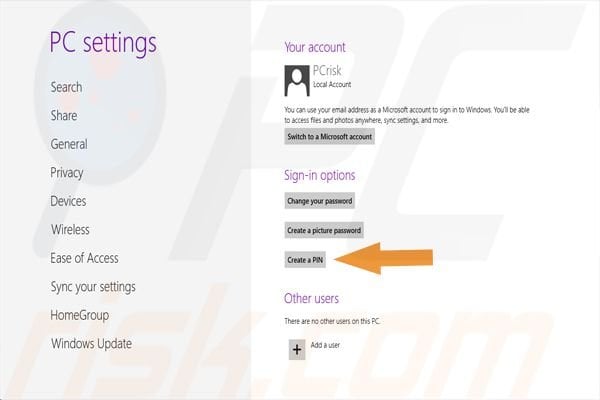 4. A menu appears, asking you to enter the current user password in order to continue.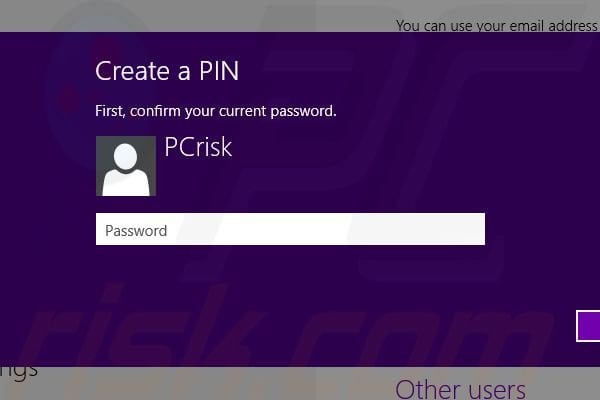 5. Once you perform this step, another menu appears with two fields: to enter and repeat the required PIN code.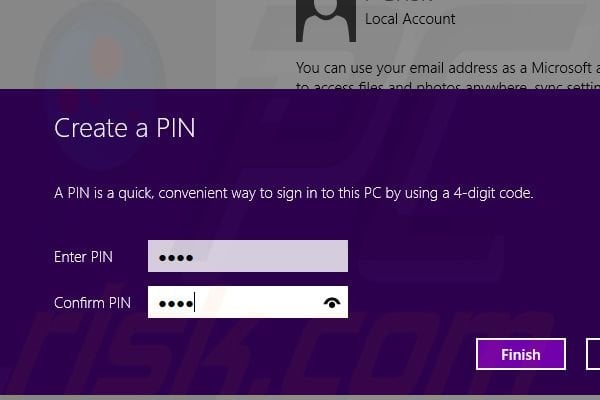 6. After you enter the PIN, click 'finish' and you are done! Your PIN screen lock is ready to use.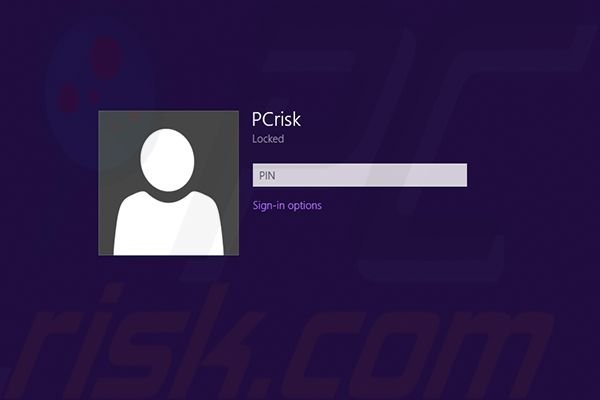 Note: if you forget your PIN, click Sign-in options below the PIN field and click the 'key' icon. The standard User Account password box appears and the PIN is no longer necessary. To remove the PIN, repeat the first two steps provided in this tutorial, and rather than creating the PIN, click the 'Remove' button.
Here is a video showing how to perform these steps: