How to perform a Trace Route on Mac OS?
How to run and use the Trace Route on Mac OS?
Trace Route is a utility that records and displays the route through the Internet from your computer to a specified destination computer or server. It also counts and reveals the amount of time spent during each 'hop' (the route taken by a data packet from one node to another in the network). Trace route is useful when you are trying to diagnose the reasons why certain websites load slowly.
This utility sends a packet to a declared computer or server to count: 1) The number of hops, and; 2) The time spent during each hop. Furthermore, Trace Route attempts to resolve some basic issues with the route to a specified computer or server (this is sometimes not possible due to a device's firewall).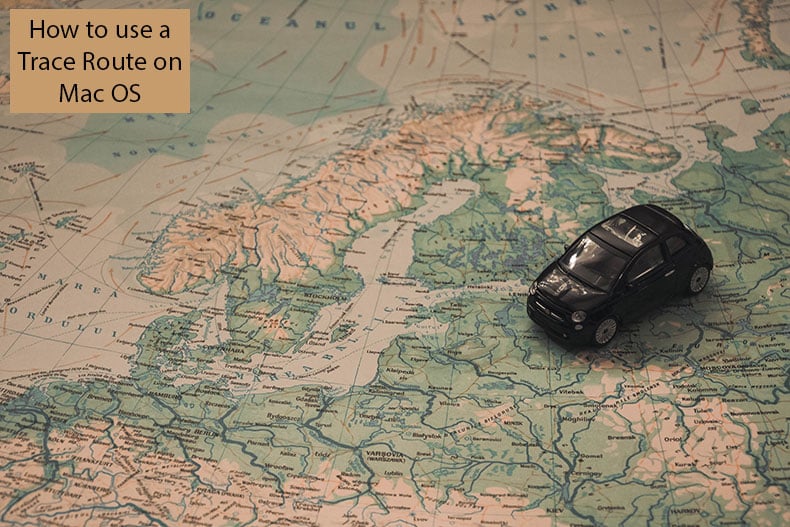 Table of Contents:
Perform Trace Route utility via Network Utility
You can use the Trace Route utility, which is included in the Network Utility feature of the Mac OS. Access Network Utility using Spotlight - press Command and Spacebar in a new window, type Network Utility, and press Return.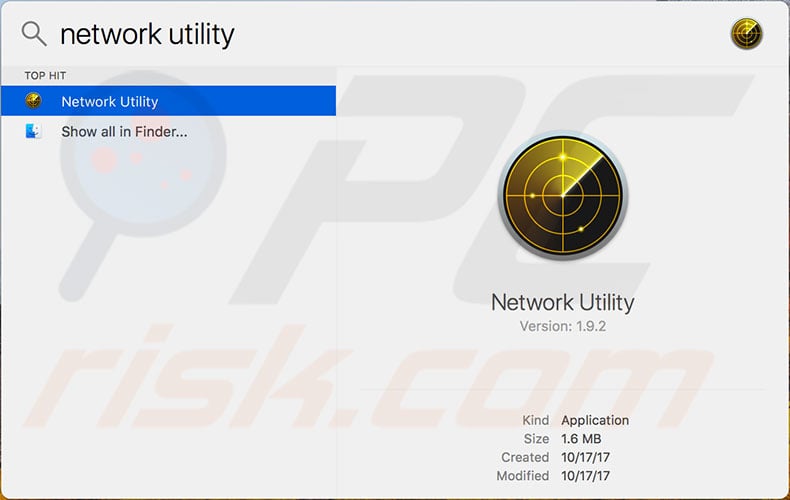 Alternatively, you can enter manually through the Applications folder under CoreServices. Open Finder, from the finder menu at the top of the screen choose Go, and then select Go to folder. Type the route: '/system/library/coreservices/applications/' and launch Network Utility.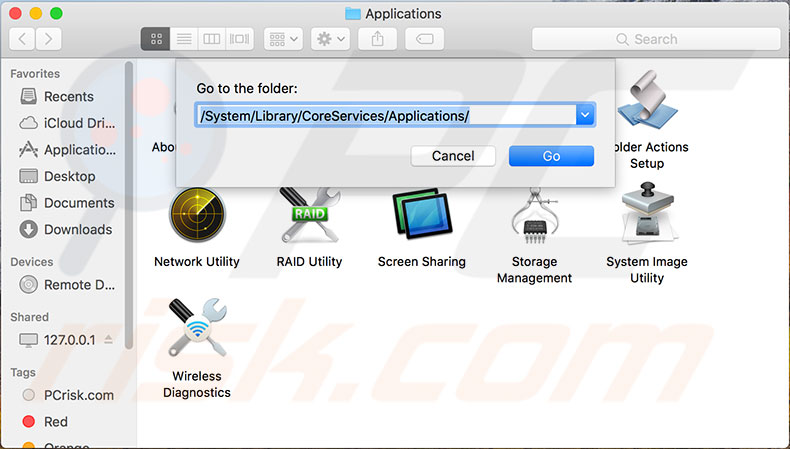 Once Network Utility is launched, select the Traceroute tab and enter the domain name or IP (Internet Protocol) address of the preferred computer. Click Trace and wait. This may take a few minutes.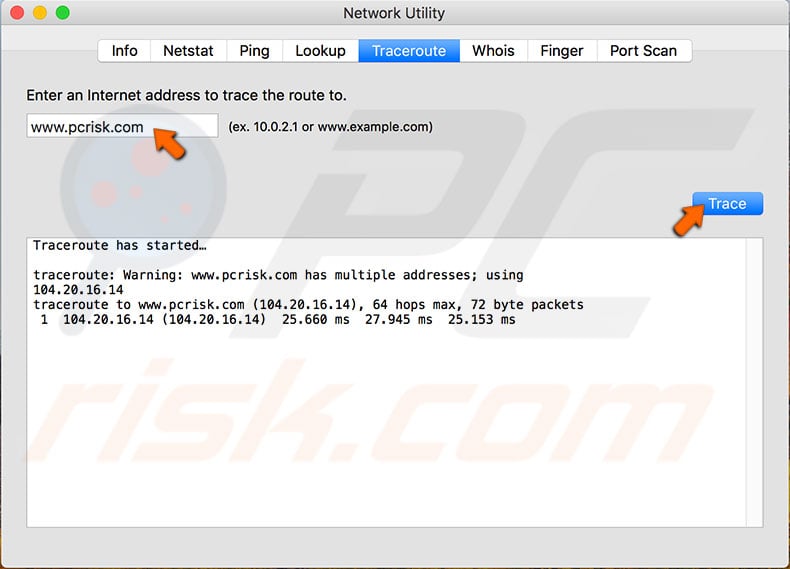 Use terminal to perform trace route
Launch Terminal from the Utilities folder under Applications. Alternatively, you can use Spotlight by pressing Command and Spacebar, type Terminal, and press Return. Once Terminal is launched, type the command 'traceroute' and after a space, type a domain or IP address of the preferred server or computer, and then press Return.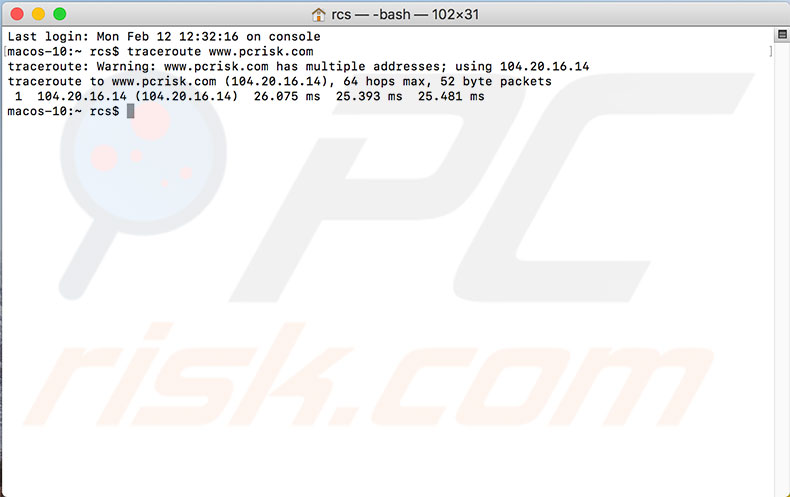 Video Showing how to run the Trace Route on Mac OS?: